Staying in business as a small homewares brand for five years is no mean feat these days, especially when your product is as niche as high end shoe storage. But Sagitine's Tina Clark is still going and still on a mission to make storage more sexy and stylish!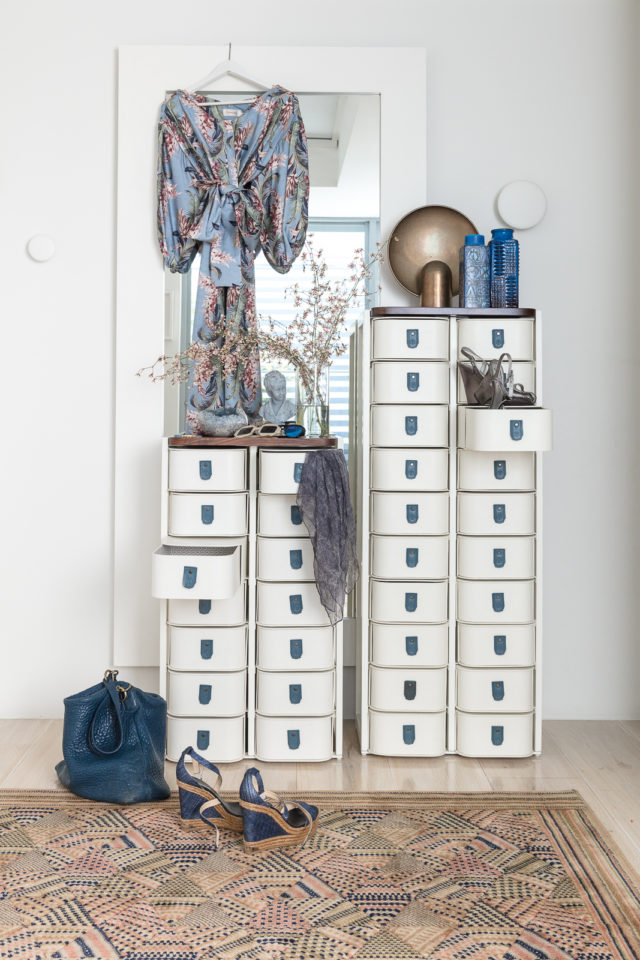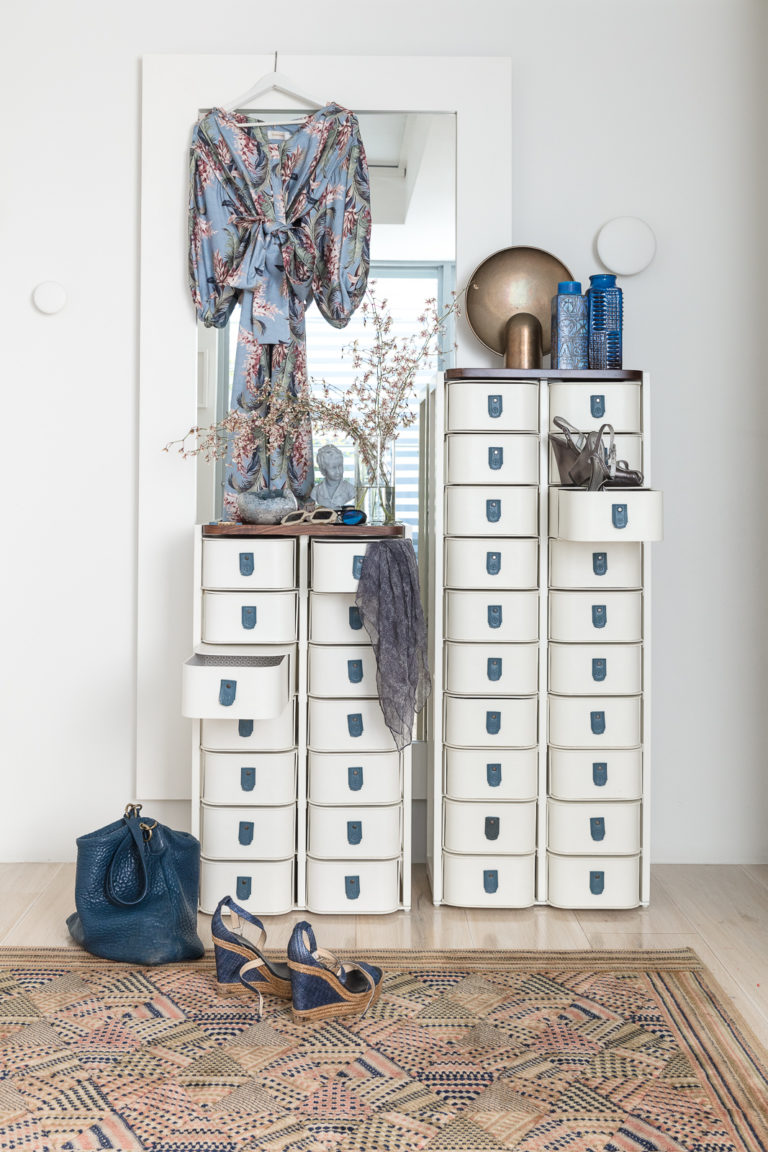 These days though, her beautiful stands are seen more as statement furniture in their own right than merely storage items. "We started out with a simple colour palate but have evolved into a furniture range with a variety of materials and colours," Tina says. "We have several very supportive stockists and continue to grow. We started out wanting to design good quality storage but the reality is the products are design pieces with the added bonus of being very functional!"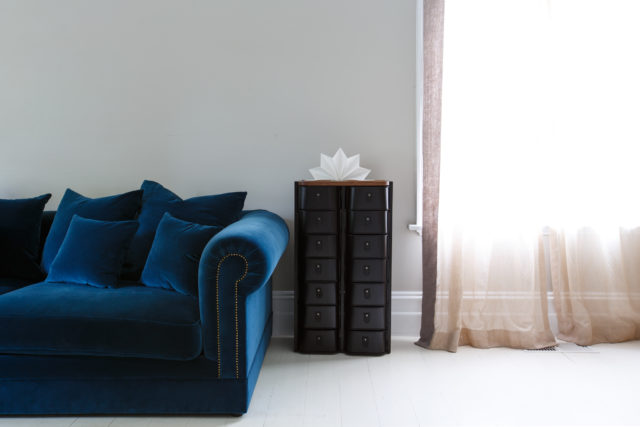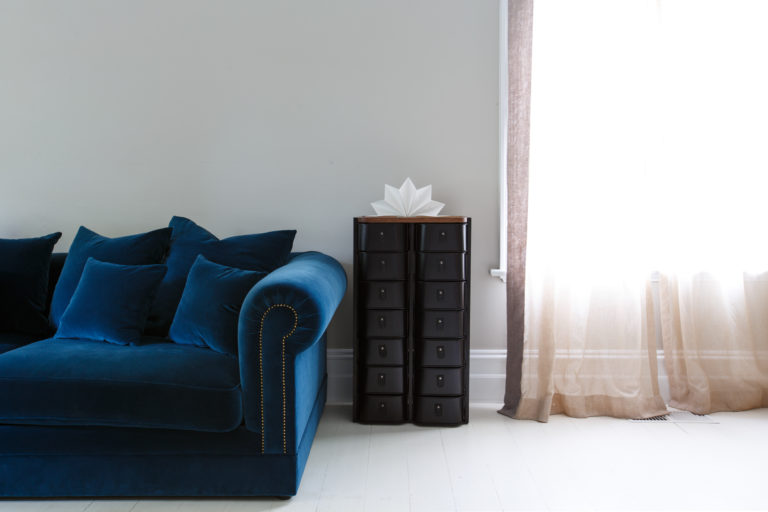 This year, she's taken on a part-time business development manager who is working on new marketing strategies and chasing down new stockists. Another change, in the last 18 months, was starting a busy job as a buyer's agent in real estate, which she now juggles with Sagitine, not to mention being a mum.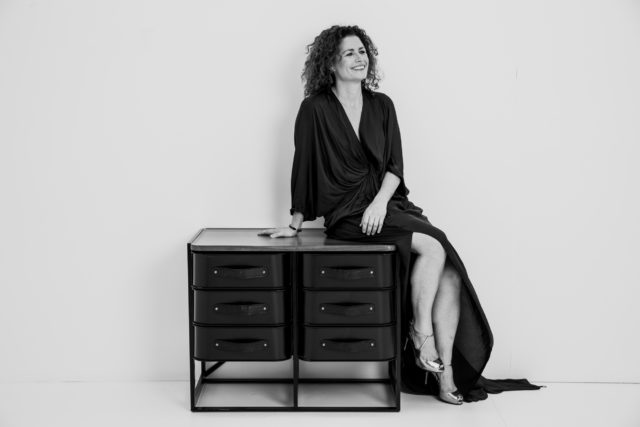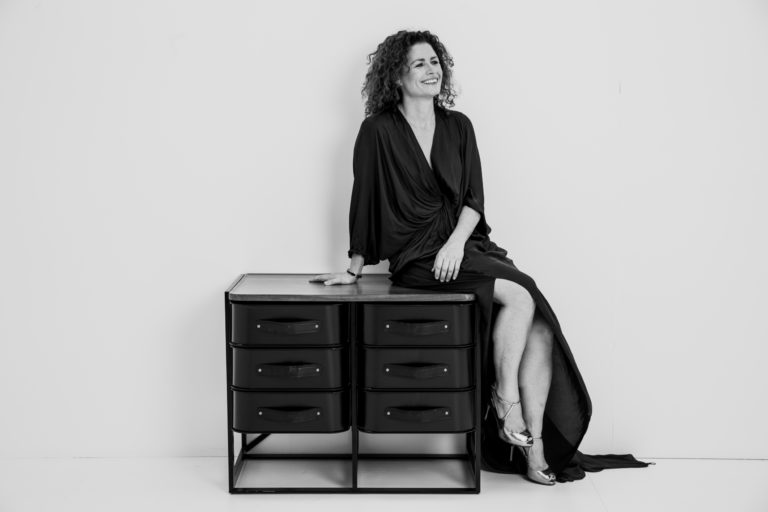 "Cashflow remains the biggest challenge in business," she says. "It's the whole chicken and the egg theory – if we had better cashflow we could order bigger volumes and get the prices down. It's hard competing with major chains that have such big volumes but we stand by our quality and appreciate our loyal customers."
Exhibiting at the famous Milan furniture fair Salon del Mobile, in 2018, was definitely a high for the brand, and Tina personally. "It was just so exhilarating to be part of a talented group of Aussie designers, led by the extraordinary Emma Elizabeth. I soaked up as much design as possible, ate a crazy amount of delicious food and completely fell in love with Milan. The icing on the cake was when the famed Rossana Orlandi decided to take one of my pieces for her design gallery. I am still in shock about that!"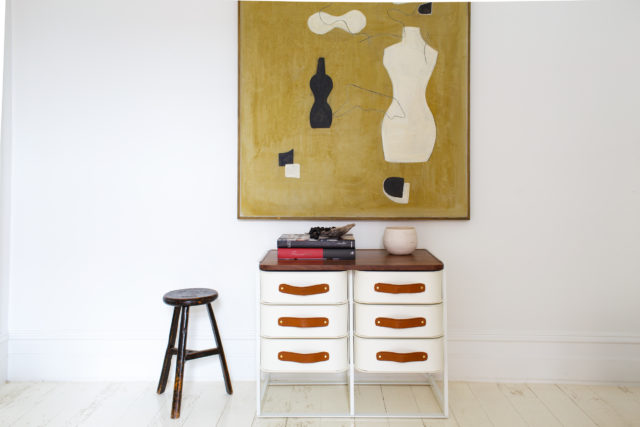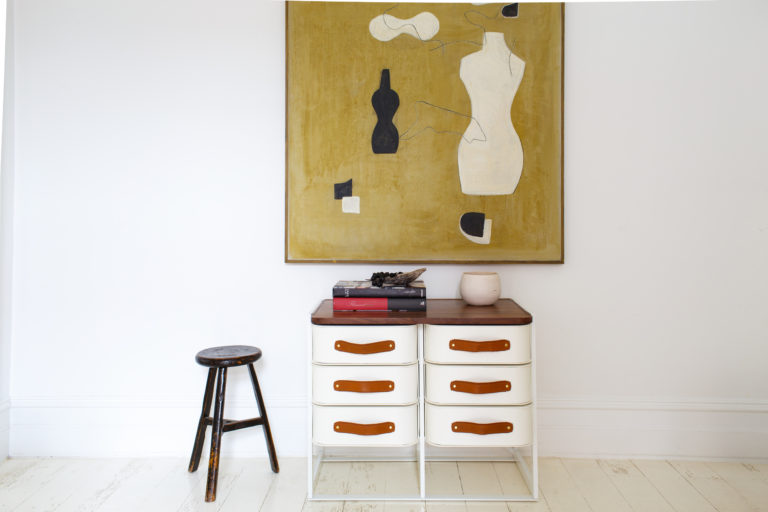 Sagitine now offers a number of customisation options including coloured handles. "In my dreams I have stores in major cities around the world with the walls lined with a kaleidoscope of coloured boxes," Tina says. "Customers could choose the leather handles in the colour of their choice and have them monogrammed on the spot. They could then choose the finish of their stands, from walnut to oak to brass to chrome. A girl can dream, right?! But yes, customisation has been a big trend for quite some time now and I don't see any signs of it slowing down."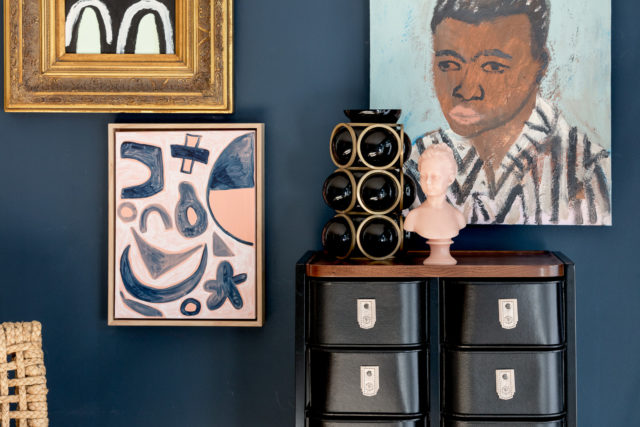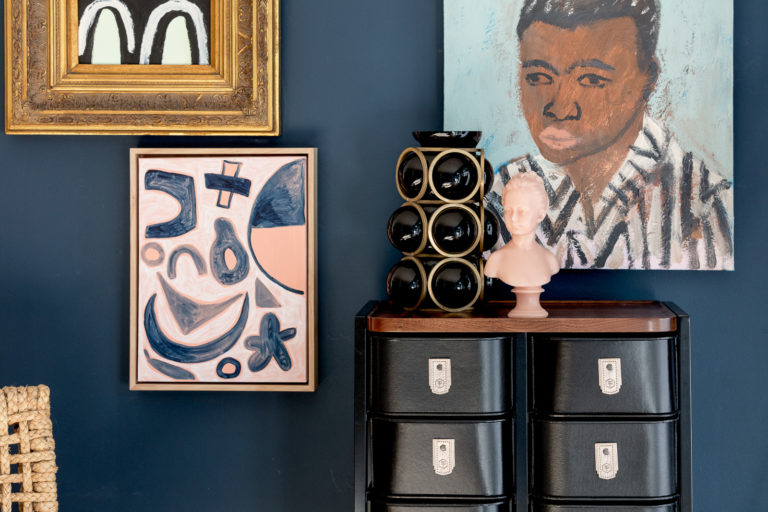 There's a huge variety of things people use their Sagitine boxes and stands for, predominantly shoes but also Lego, jewellery, kitchen spices, accessories, office supplies and props! Perhaps not surprisingly, many interior designers are using the system to store their samples.
"I've seen people stack them without stands and make entire shoe rooms," Tina says. "It's very fun seeing how everyone uses them appropriate to them and their space and needs! There's still nothing else like it on the market after five years. There are many types of different boxes and stands but none that even come close to our quality and style."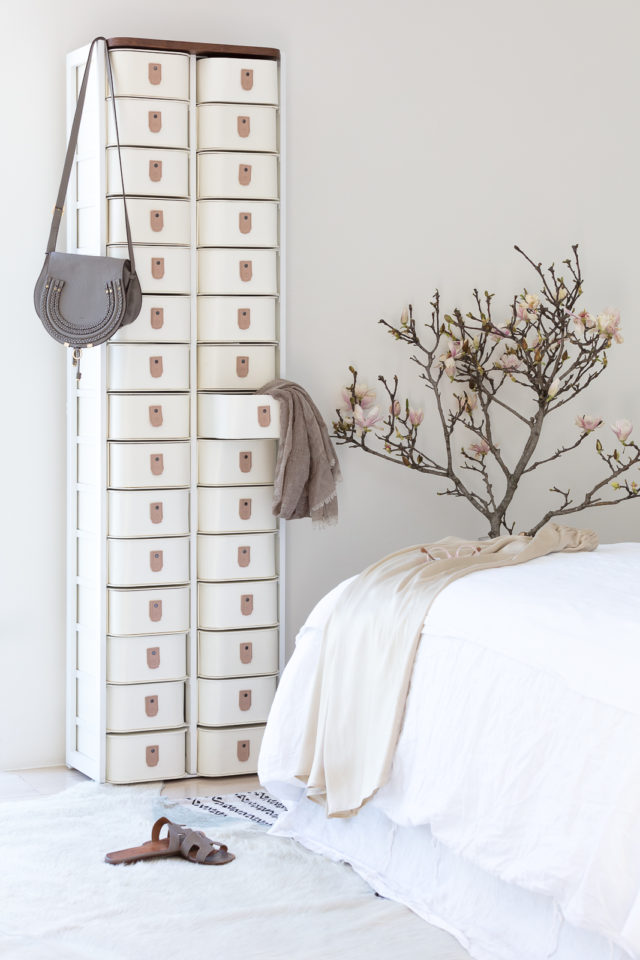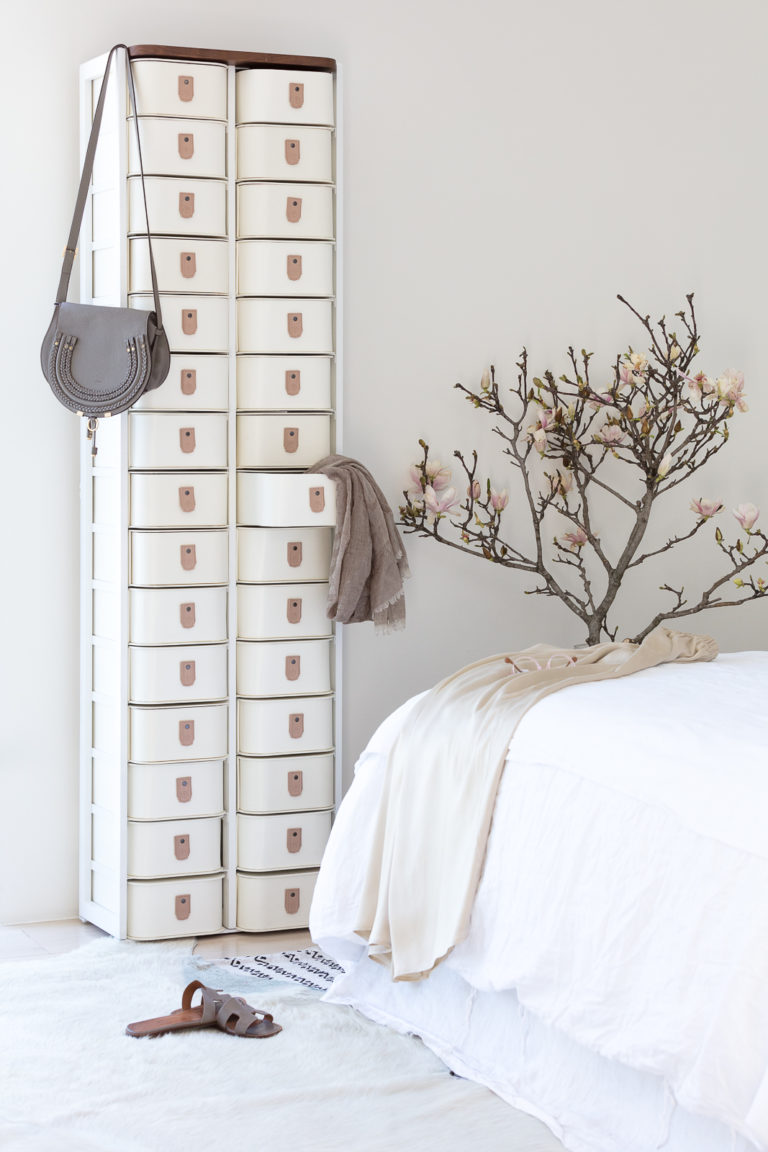 Life these days is such a juggle, even Tina's not sure how she does it, but she does have some tips! "Sagitine is really a side hustle these days as I have been working full-time as a buyer's agent for the last 18 months, which I absolutely love. Sometimes I feel my head is spinning from one thing to the next and I get really overwhelmed. I have a lovely lady that comes in to help a few evenings a week: folding laundry, cleaning the house and generally holding the fort until I get home. I really can't imagine surviving without her."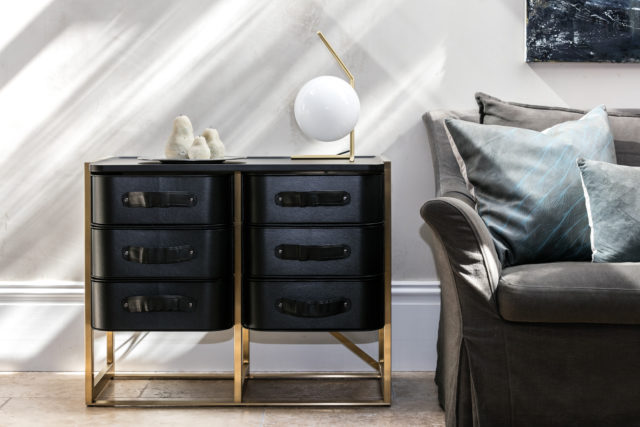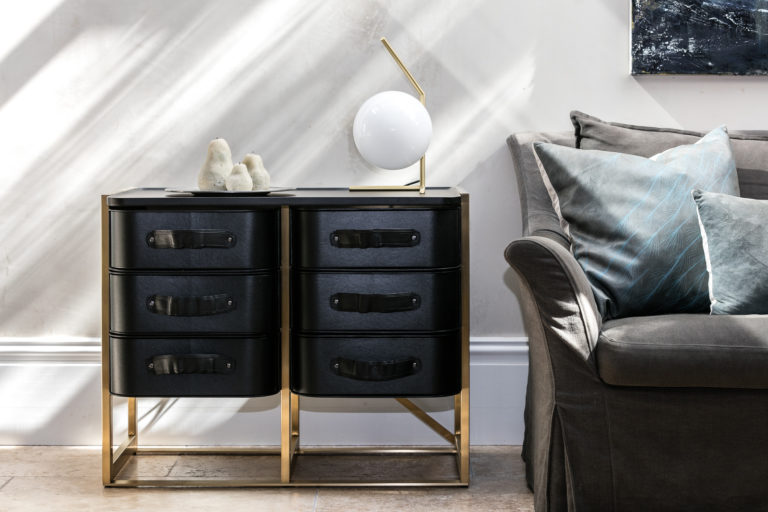 She adds: "I am a bit of a stickler for good quality homemade food but probably I need to let go of that a bit more often and order in! In general though, get as much help at home as you can, write lists and take time for yourself each week to recharge (even a few minutes!)"
And we couldn't resist asking Tina for her top tips for looking after your shoes and handbags! "Get them heeled and soled before the first wear. Waterproof them annually and clean as often as possible with polish. They will last way longer if you keep them in a box too, as they are protected not only from dust but from getting damaged by other shoes."
Photos by Jacqui Turk