Located in New South Wales' Warners Bay, this mid-century inspired home has proven the perfect downsizer for a couple who were looking for a low-maintenance alternative to their former large family home. Designed by architect Daniel Bush of SD Architects, the home was awarded the HIA-CSR Custom Built Home award for the Hunter Region of NSW in 2021 and was a finalist in the national category for 2022.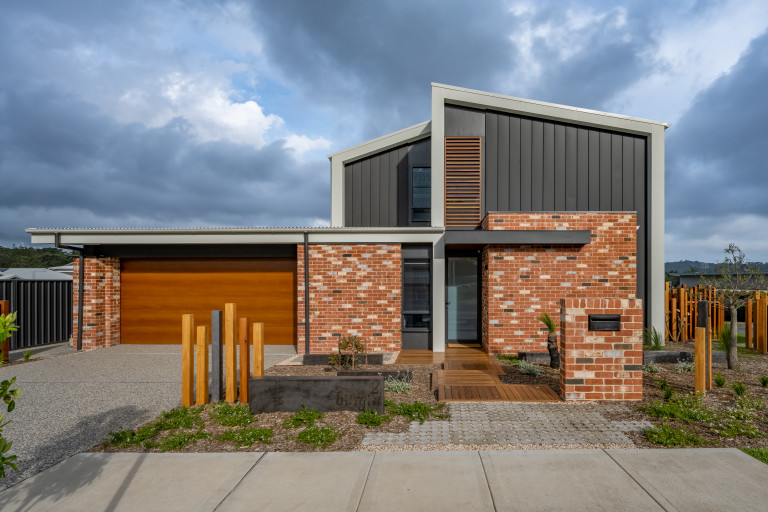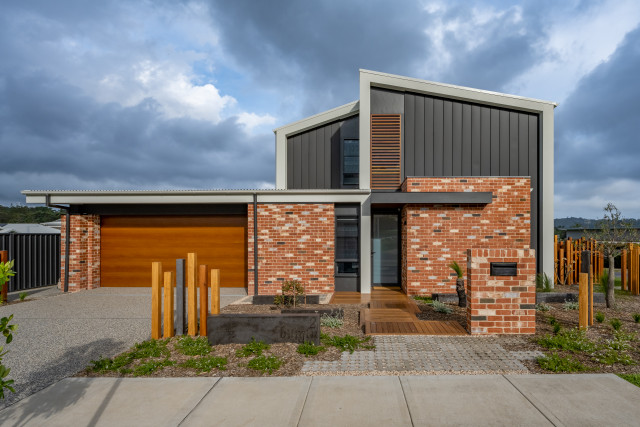 "The house is set in a fairly typical subdivision, and they wanted to differentiate themselves from the homes around them," says Daniel Bush, lead architect at SD Architects, who worked on the home that features a variety of contemporary materials and finishes both inside and out.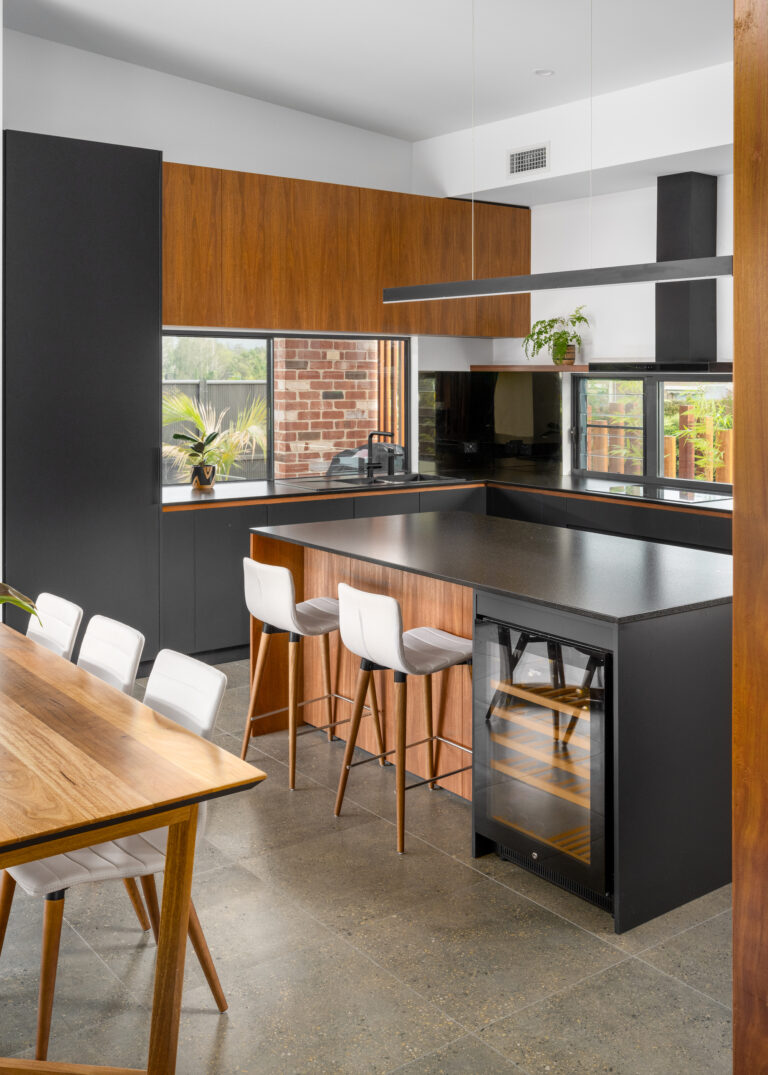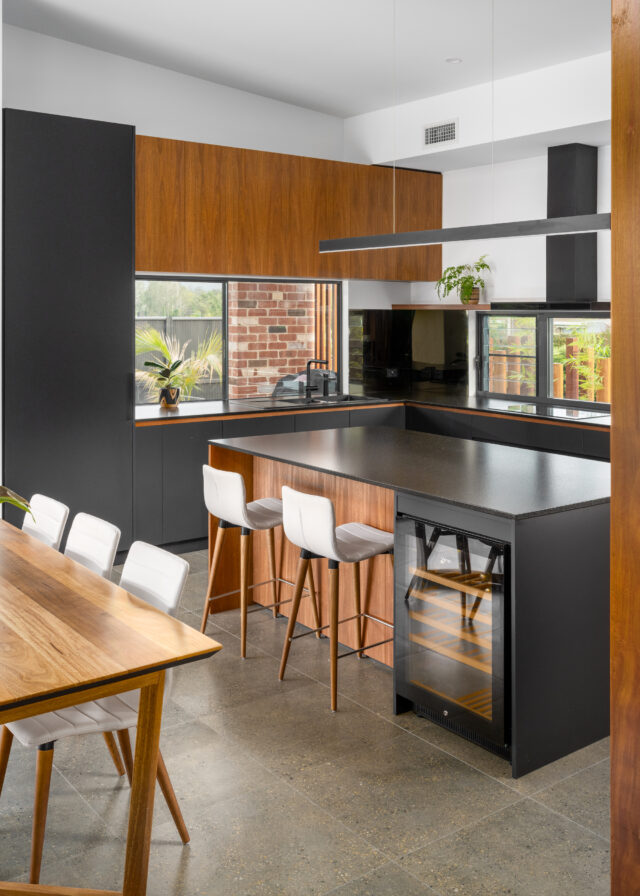 With a view to complementing the streetscape, the home's owners chose an interesting recycled-look brick exterior. Inspired by the industrial aesthetic of New York's Tribeca neighbourhood, the PGH Manhattan range of bricks are paired with vertical and angled timber and black cladding and draw the eye from the street.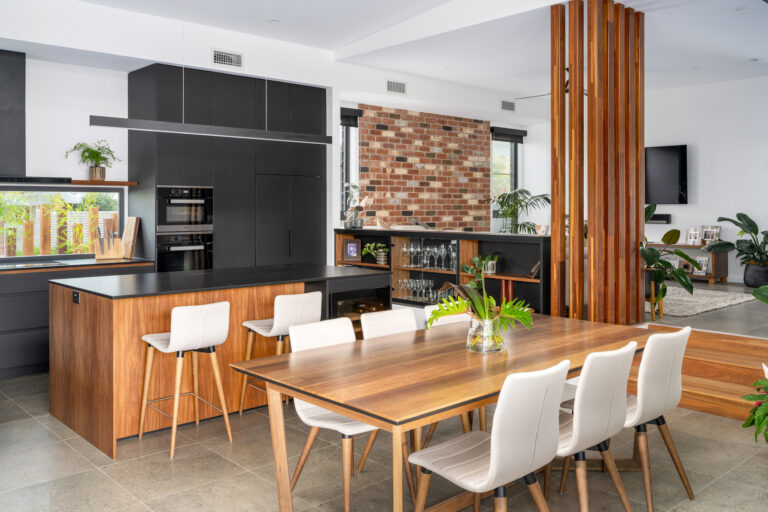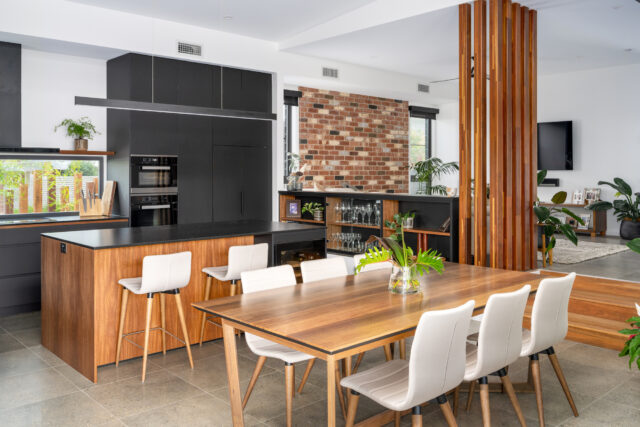 Inside, the mixed materials palette continues with feature bricks in the living area offset by warm timber accents and white Gyprock Plus plasterboard walls. The open plan living area includes a cleverly designed kitchen that fits seamlessly into the light-filled lower floor living space; it connects to both the indoor and outdoor dining areas and swimming pool.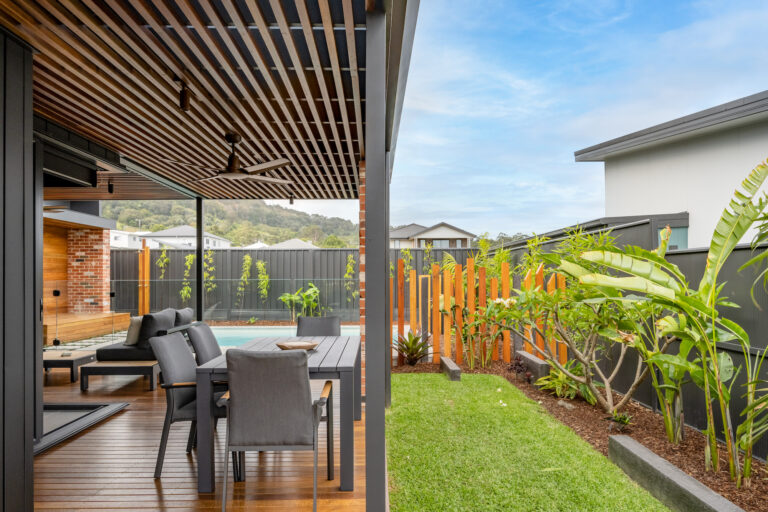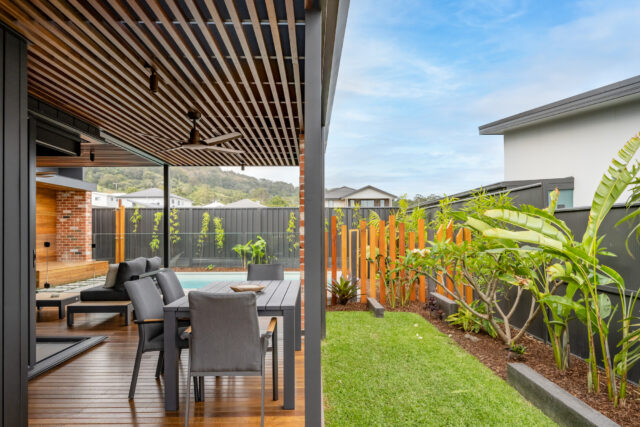 And while not a large home, the bedrooms are generously proportioned – the upstairs adults' retreat is a case in point with its open ensuite and secret walk-in robe. The home has two more bedrooms, both designed for the owners' adult children for when they come to stay.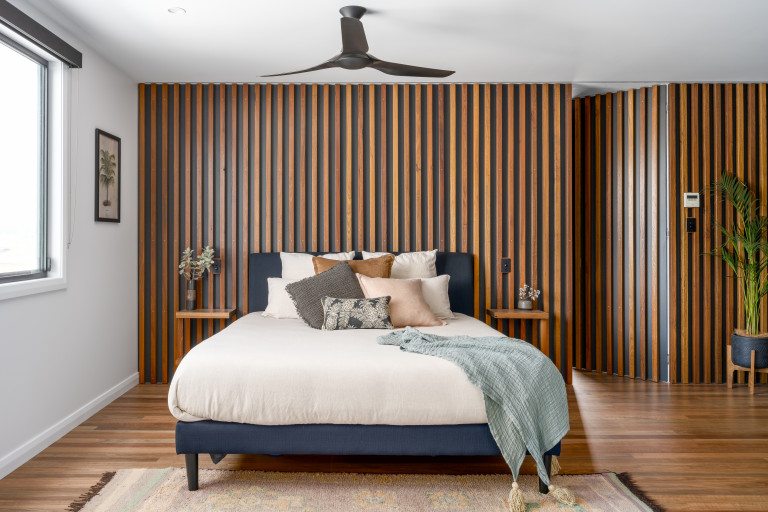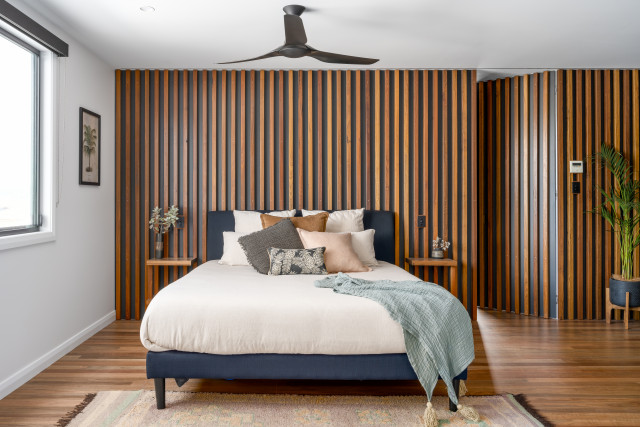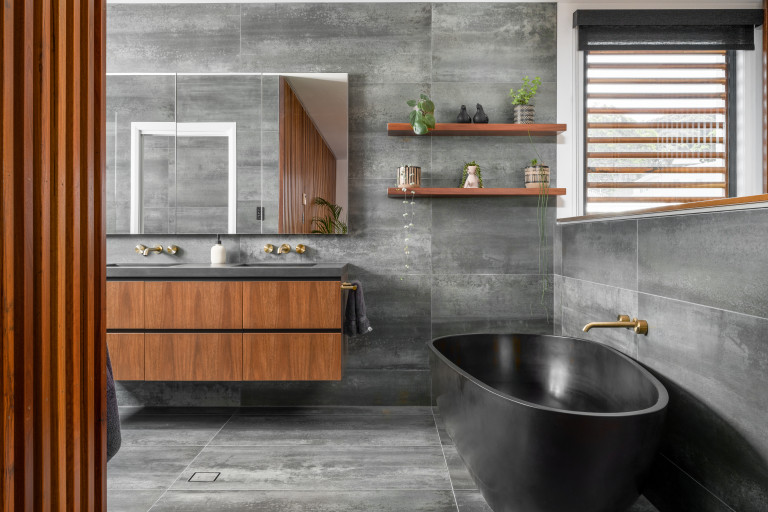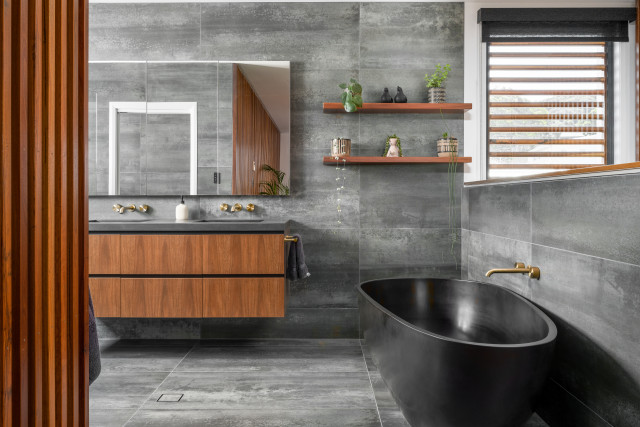 Photography: Jacobs Photography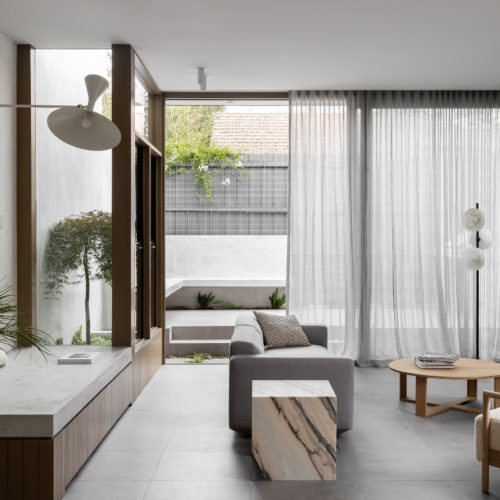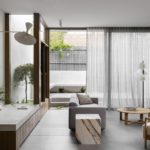 Charming brick semi with day spa-inspired extension out the back
Architect Luke Fry's latest project embodies integrity and serenity. Built in the early 1900s, this semi-detached brick home sits on…