Architect Luke Fry's latest project embodies integrity and serenity. Built in the early 1900s, this semi-detached brick home sits on a tiny 240sqm in a tree-lined cul-de-sac in Ripponlea, VIC. Hidden from street view, its new extension is inspired by day spas and opens up to a sun-bathed courtyard.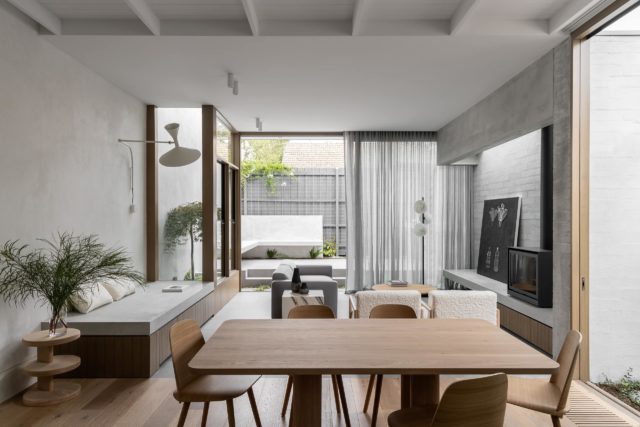 Luke went against the initial brief for two storeys and focused on creating a home for decades to come, culminating in a single level home that promises high functionality.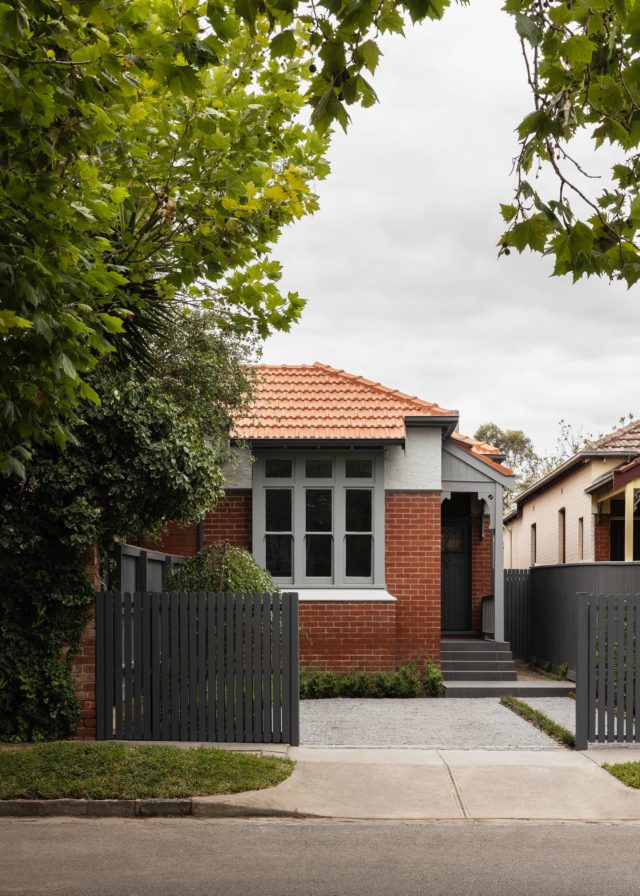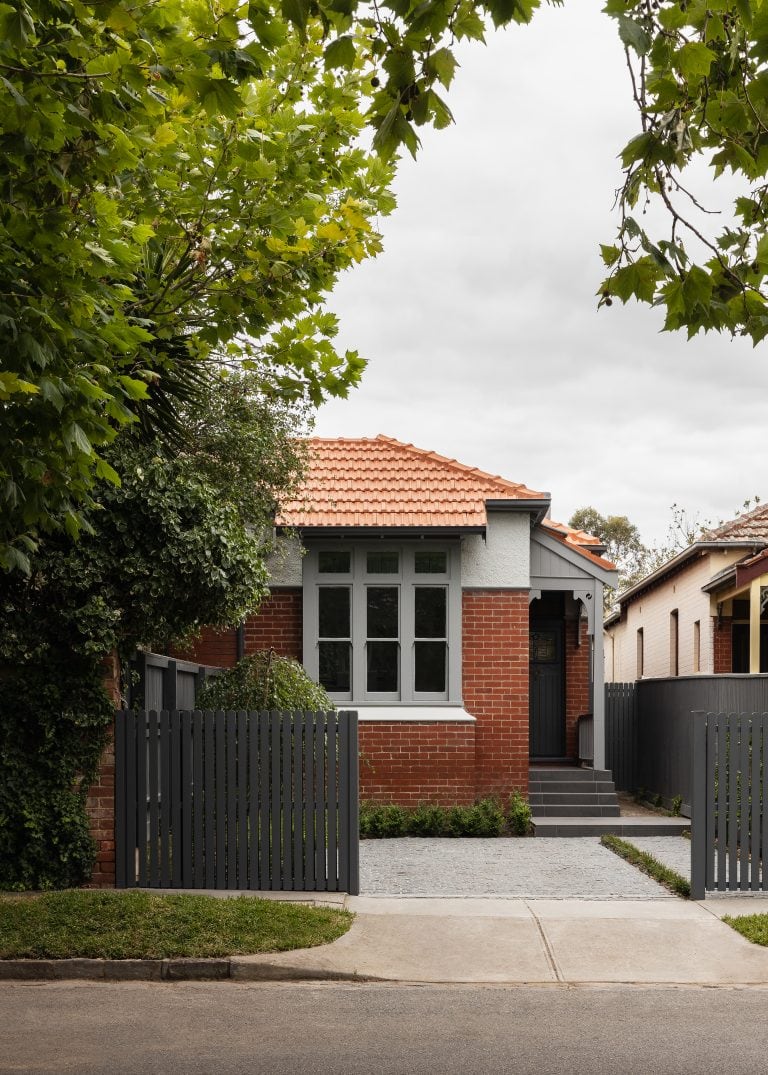 The strength and visual consistency of the design language is the hero of the space. It emphasises innovation and creativity through its interpretation of wabi-sabi, an ancient Japanese philosophy surrounding rustic simplicity, that flows throughout the home.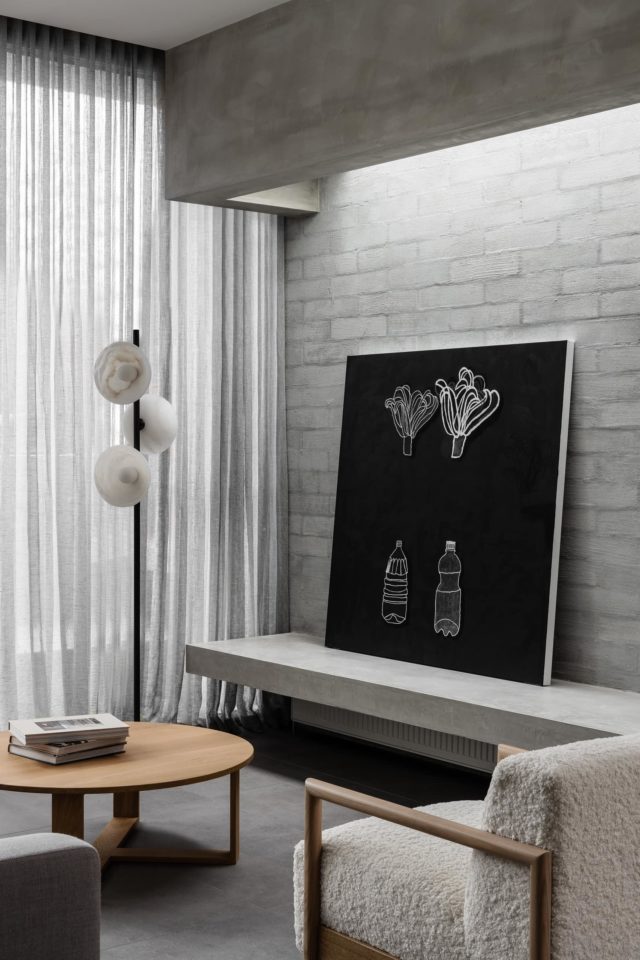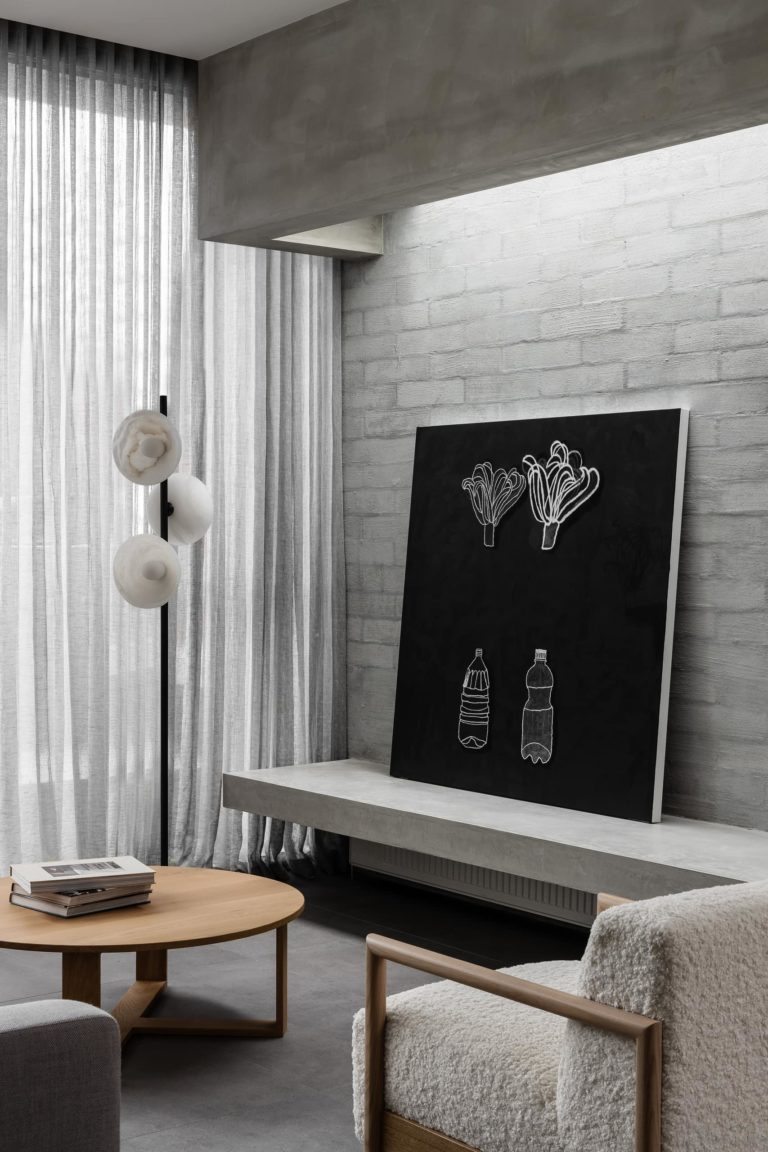 A clean, linear approach ensured that new elements sit comfortably with the old. Original features were restored to retain a sense of connection to its history while infusing the space with contemporary relevance. Quality, long-lasting, locally sourced materials such as European oak, natural stone, concrete and bagged brick were used for a sustainable, cost-effective design, establishing a refined aesthetic.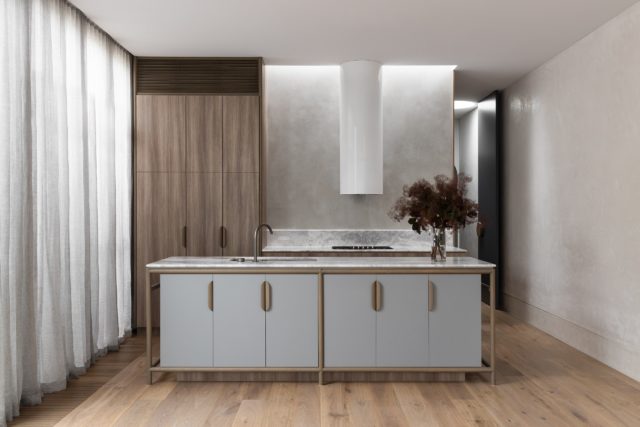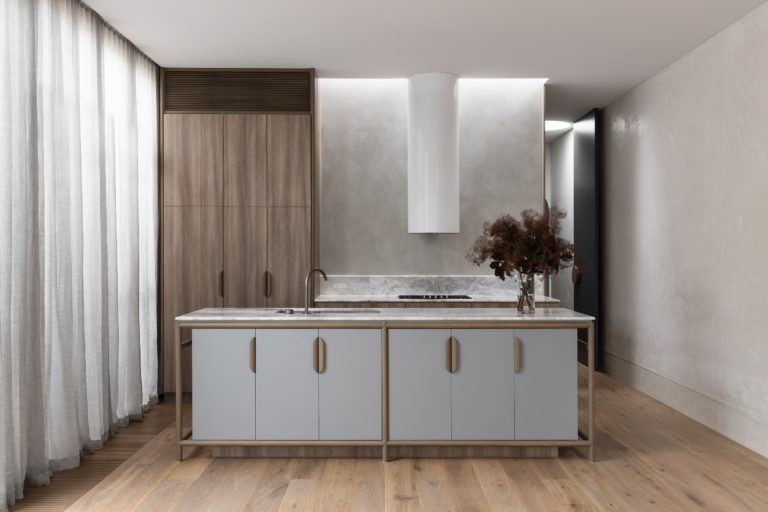 The practical home incorporates site orientation, window locations and internal zoning thoughtfully for an energy-efficient space that allows for passive cooling and a healthy indoor environment. The high level of detail in this experimental project underlines its raw, neutral palettes that have a strong association with greenery.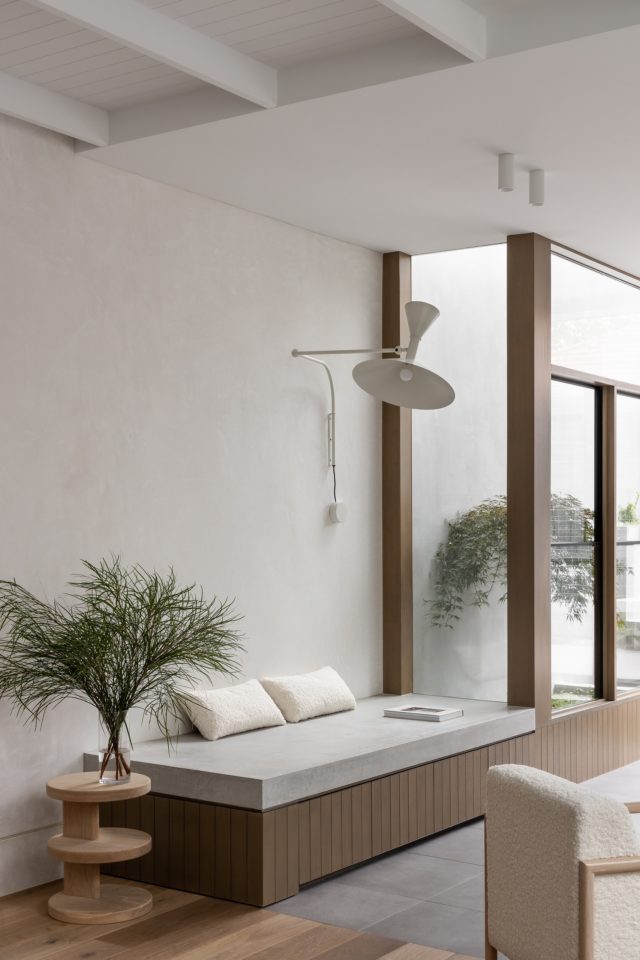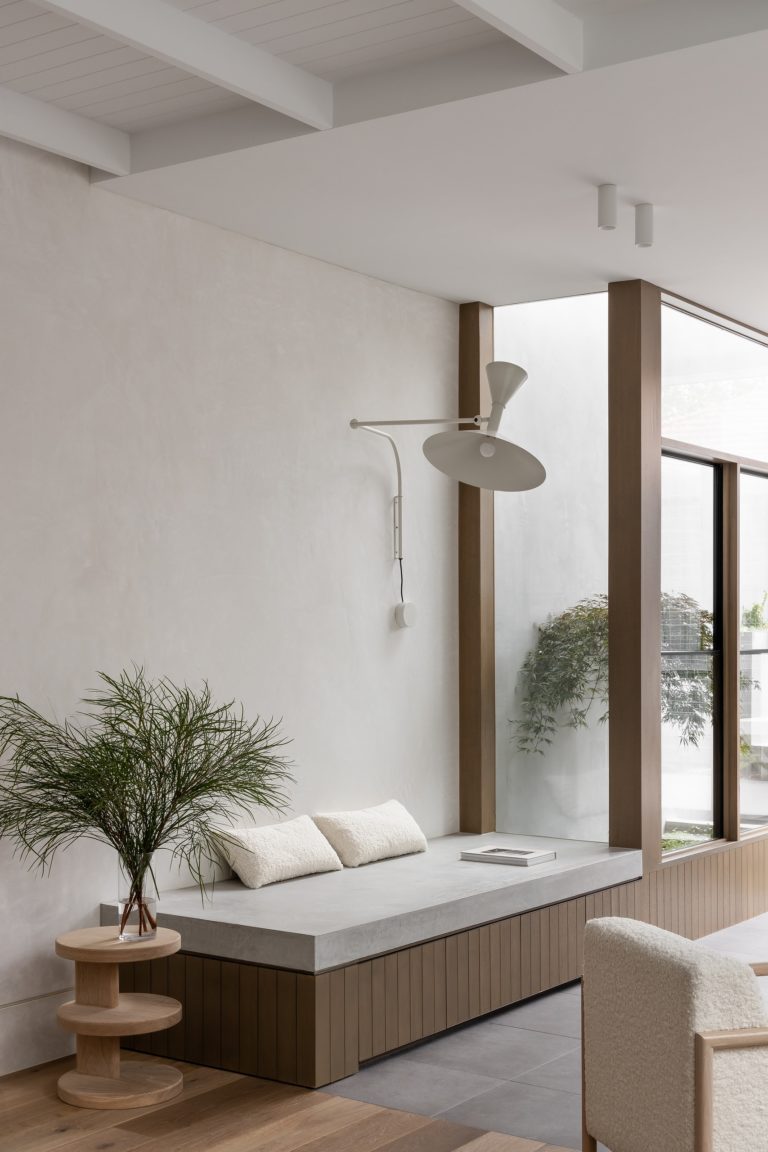 "We focused on maximising the tight single-fronted site as best we could by carving courtyards into the building to enhance natural light and its connection to the landscape. The design, both internally and externally, is one that creates a sense of calm," says Luke.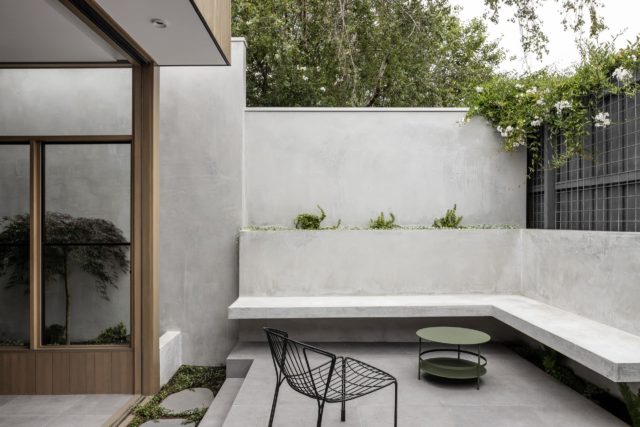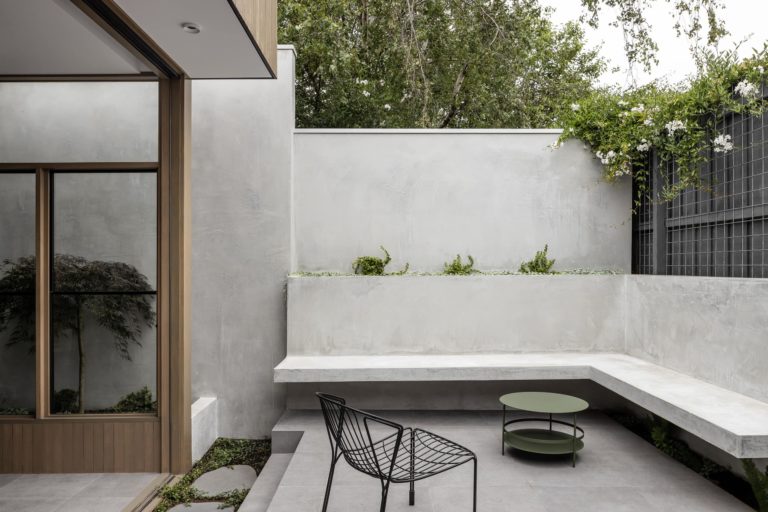 For more Luke Fry Architecture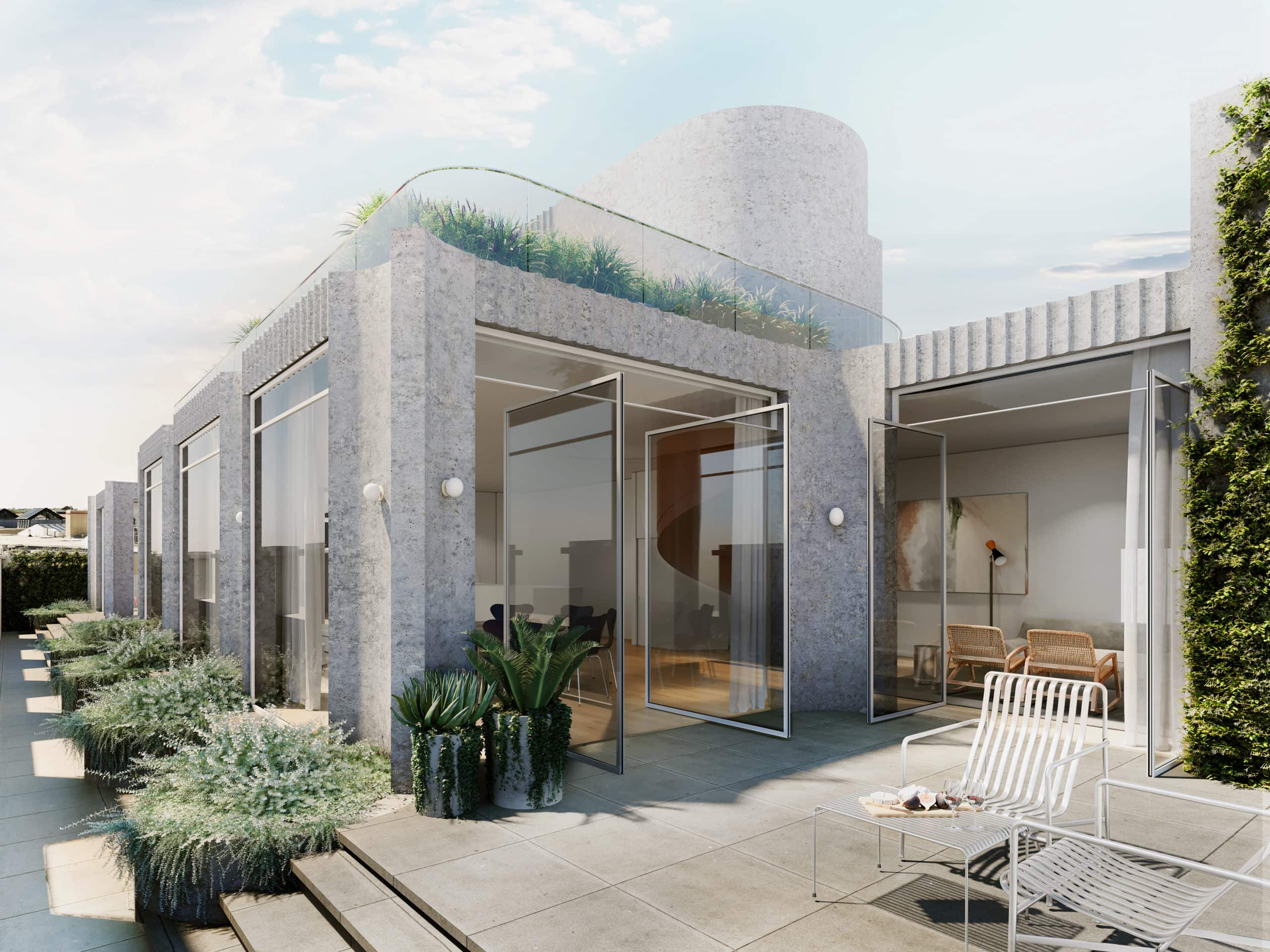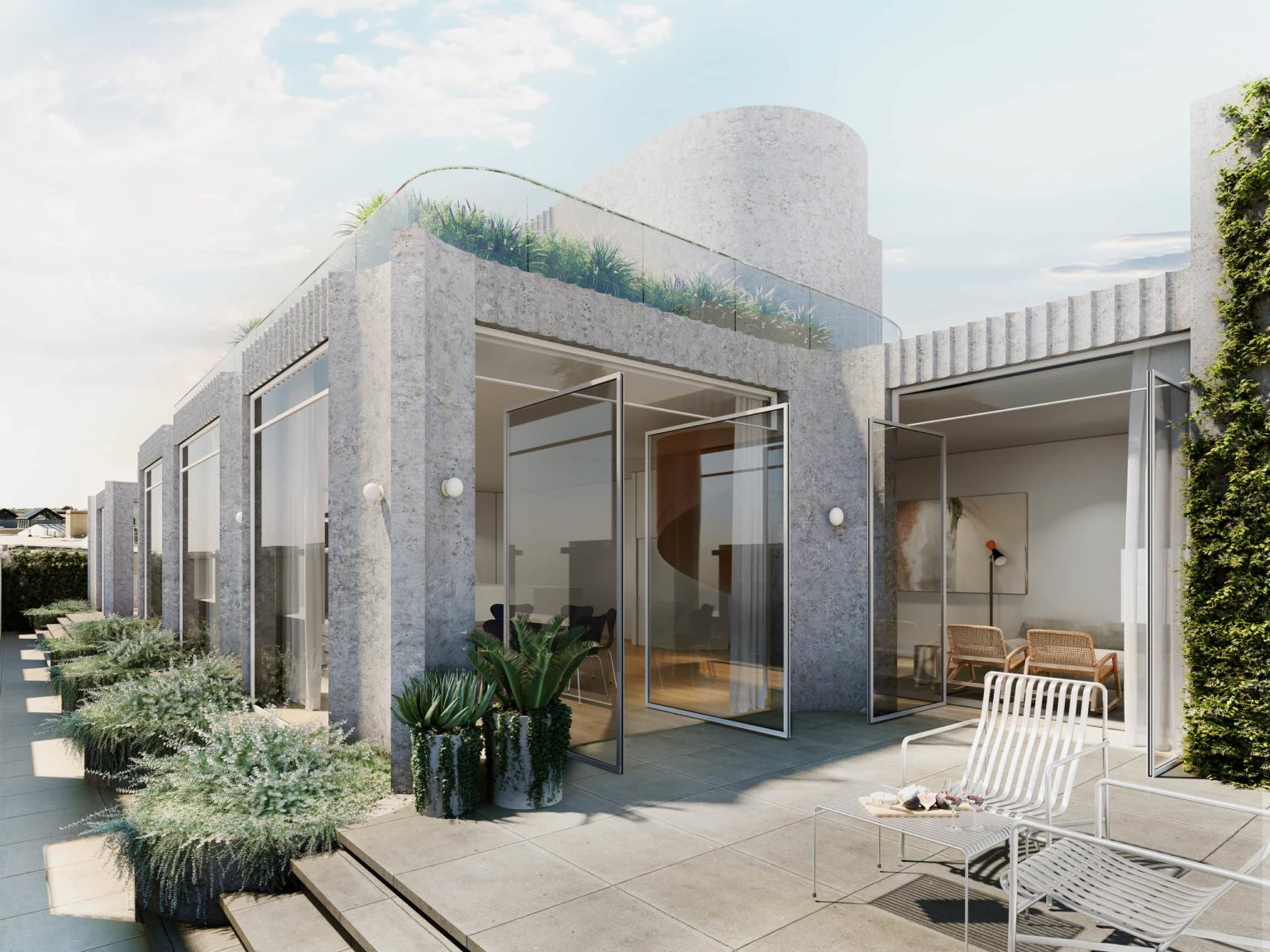 A sneak peak of the stunning new penthouse atop St Kilda heritage building
A stunning New York-inspired residence housed atop a landmark 1880s heritage building, Luke Fry Architecture and Interior Design's exciting new…