Nestled in the Melbourne bayside suburb of Williamstown, this home was purchased several years ago as a 'forever home' for its inhabitants – a family of five including two teenage girls and their dog Lucky. The original double-fronted Victorian home had a 1990's addition at the rear which no longer met the needs of the family, which is where architect Sandi Kuzman came in to design a Mid Century-inspired extension at the back.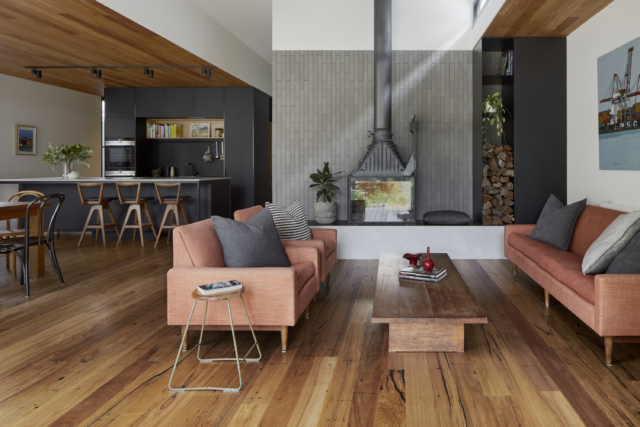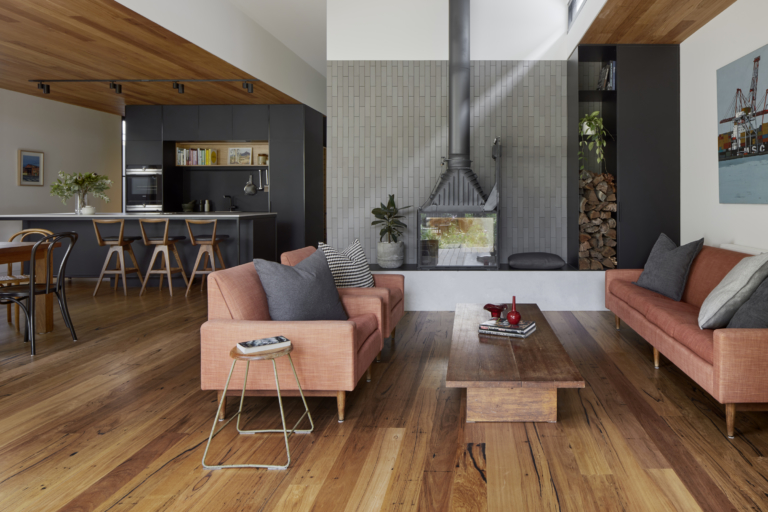 "With the girls growing up, the house needed to be upgraded and expanded to accommodate the changing needs of the family and to better reflect their lifestyle," says Sandi. The original addition lacked spatial connections, had minimal natural light, poor heating and cooling and virtually no connection to the rear garden.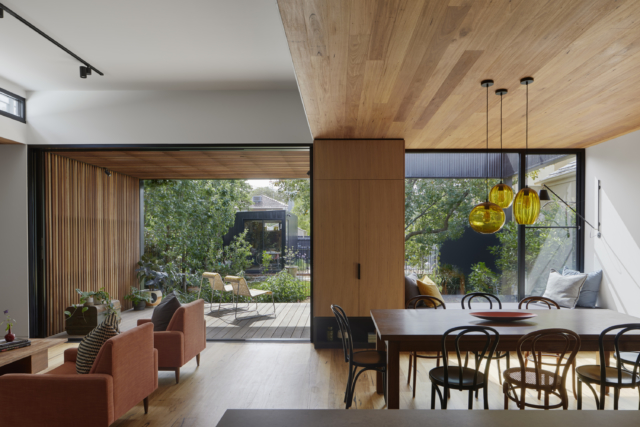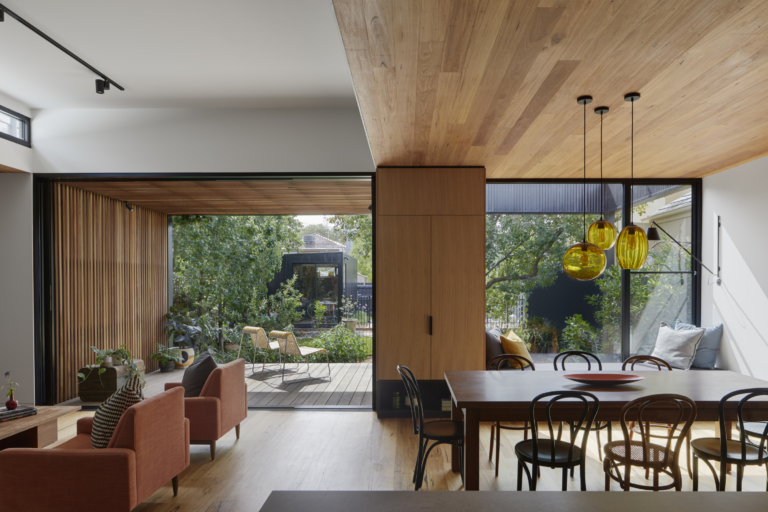 "The brief for this project was to bring in more natural light, make the communal spaces more liveable and connected, create a strong relationship between the house and garden, provide an environmentally responsive home and maintain the heritage features of the original house," says Sandi who was also tasked with indulging the owners' love of Mid Century Modernism. Quite the tick list!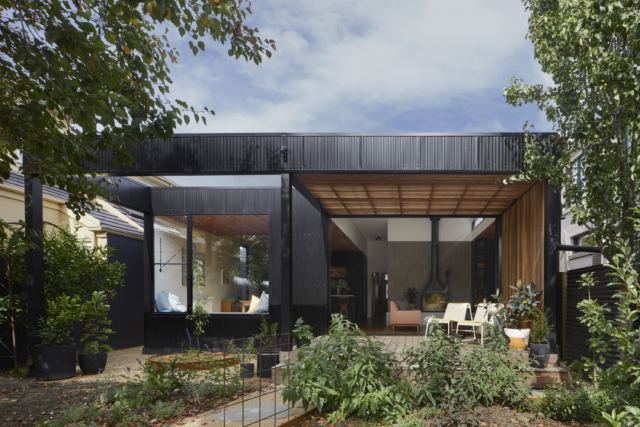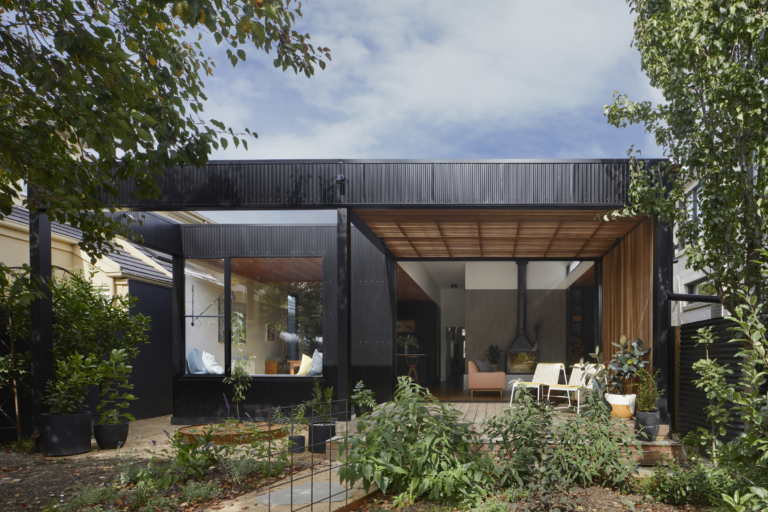 The new extension features a living room, TV den, dining room, kitchen with butler's pantry and indoor/outdoor deck and the main aim was to connect and blur the boundaries between old and new, inside and out. Sandi developed a concept of 'frames' to this end.
"The design is all about framing spaces and views, both internally and externally. Externally, simple black forms frame the much-loved old pear tree and an opening to the sky above. The window seat and timber battened deck are treated likewise, as the viewer looks from the outside in, and from the inside out."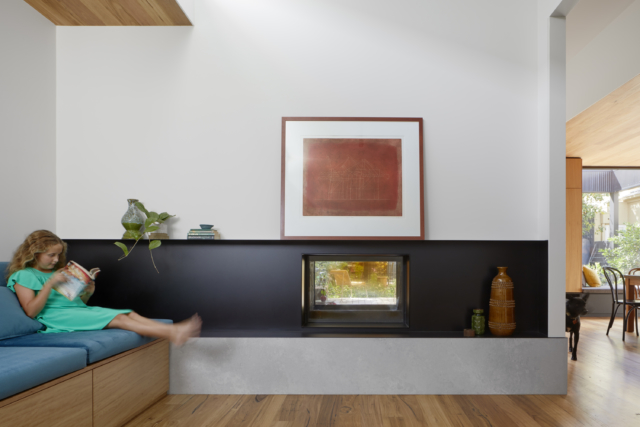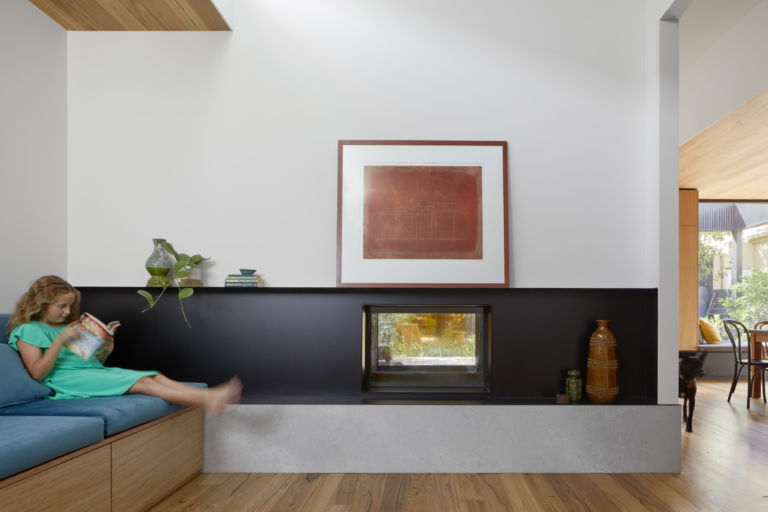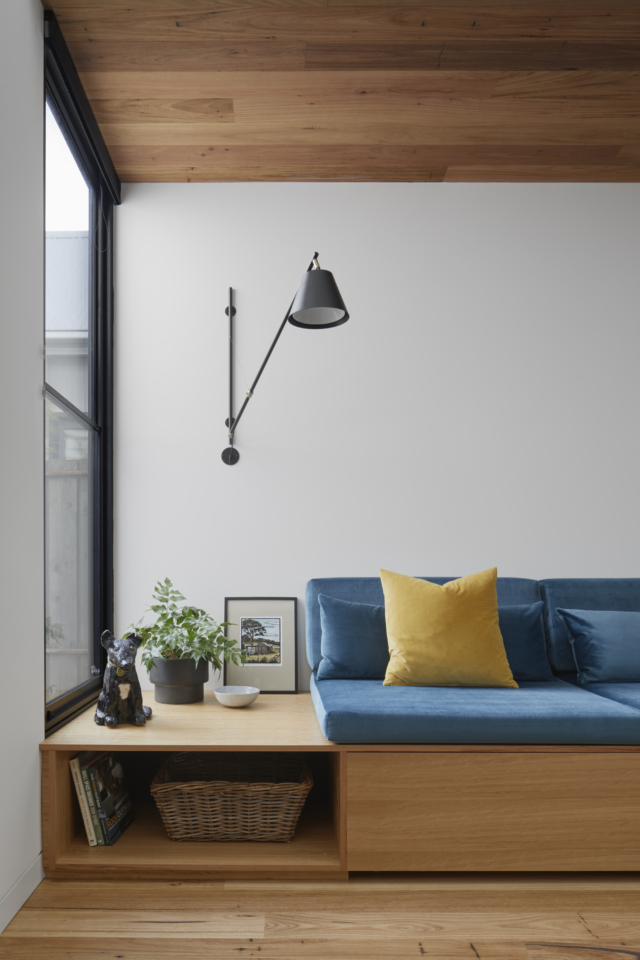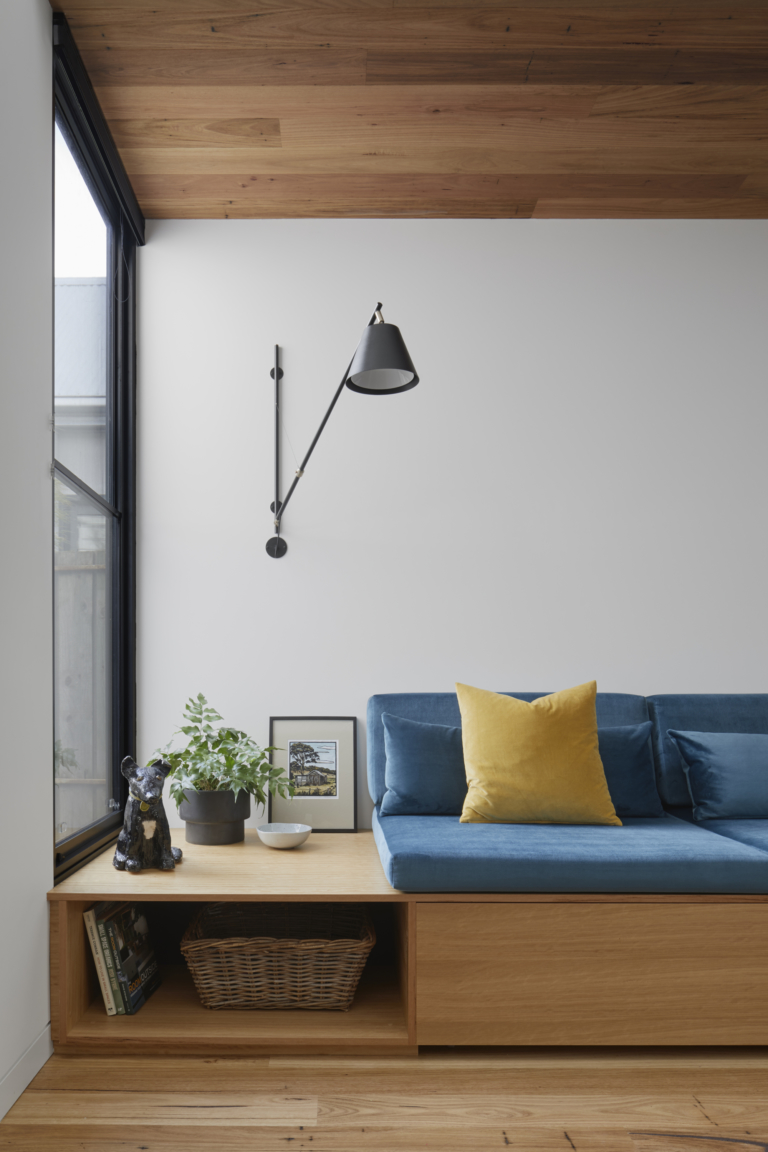 One of the most frequented spots in the house is the dining room window seat – itself another frame that serves a variety of uses for the family. "It's a quiet reading nook, a spill out space at parties, a platform to catch the morning sun, a stage for their children's performances, a debriefing station at the end of the day, and if that's not enough it's also a handy storage space!"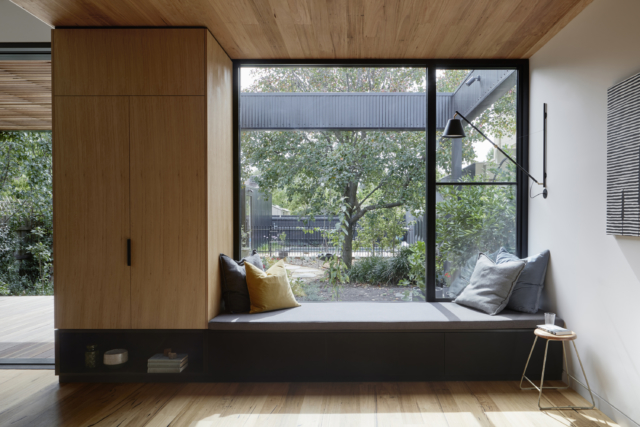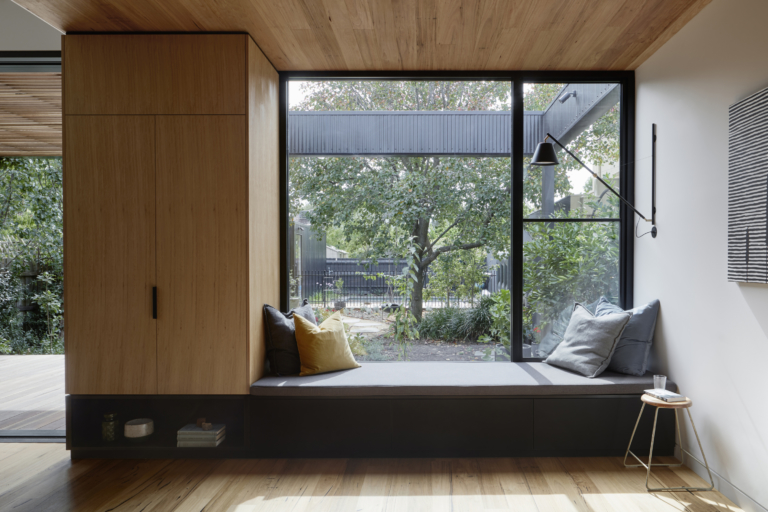 The black kitchen sits within the living spaces but it's a standout element in its own right – the concealed butler's pantry forms a pod in the centre of the home. "The owner loves to cook and enjoys her daughters getting involved around the island bench. The cooktop is front and centre with a view to the garden too," says Sandi.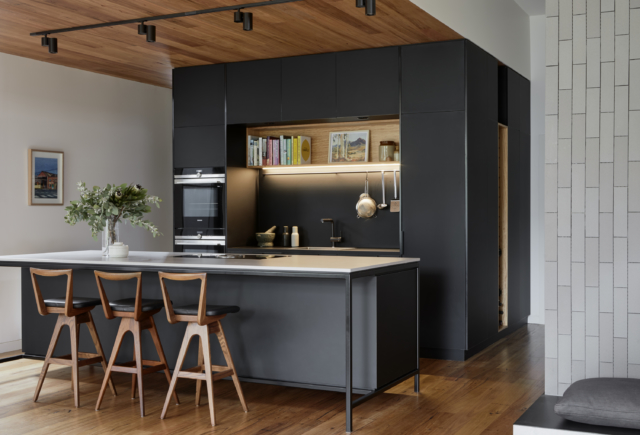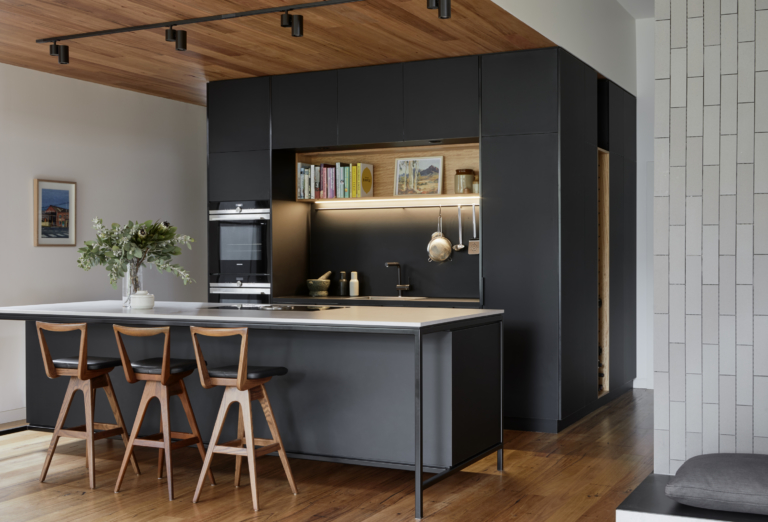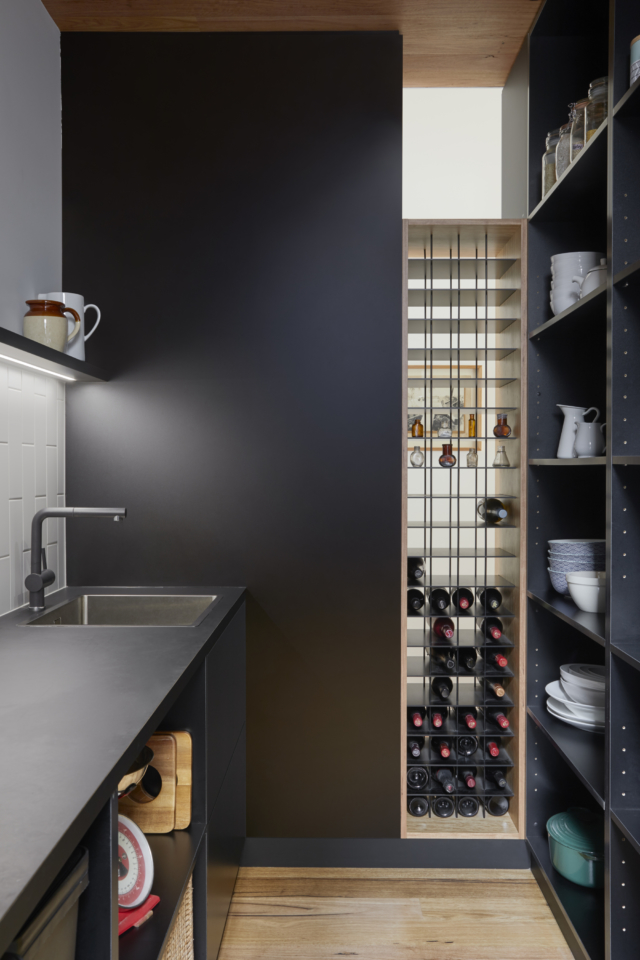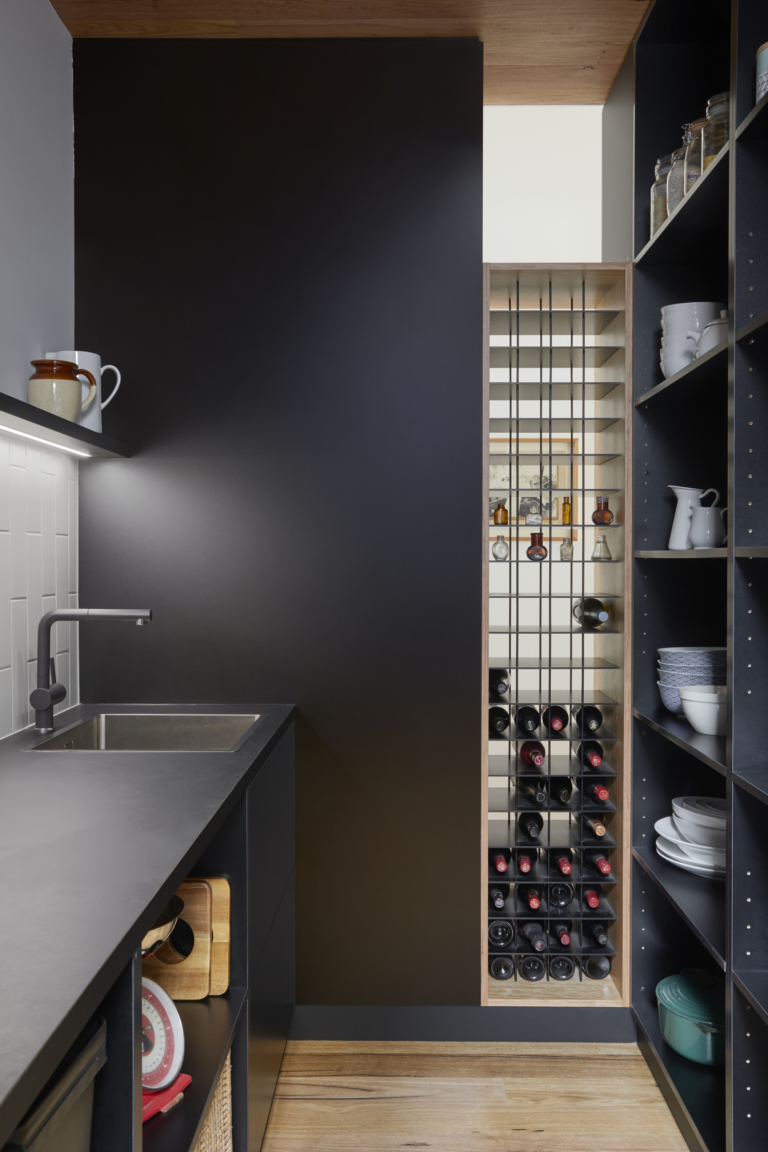 The home's materials are on the raw, minimal side with Australian hardwood timbers and veneers combined with white plasterboard, matte black cabinetry, vertical subway tiles, soft grey stone benchtops, custom black steel details and expanses of glass rounding out the mix.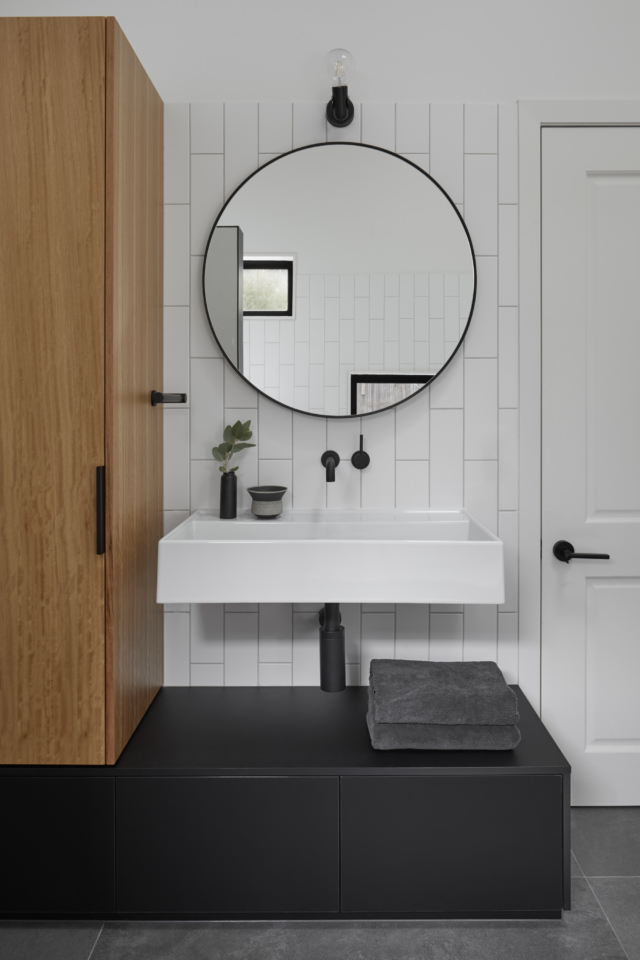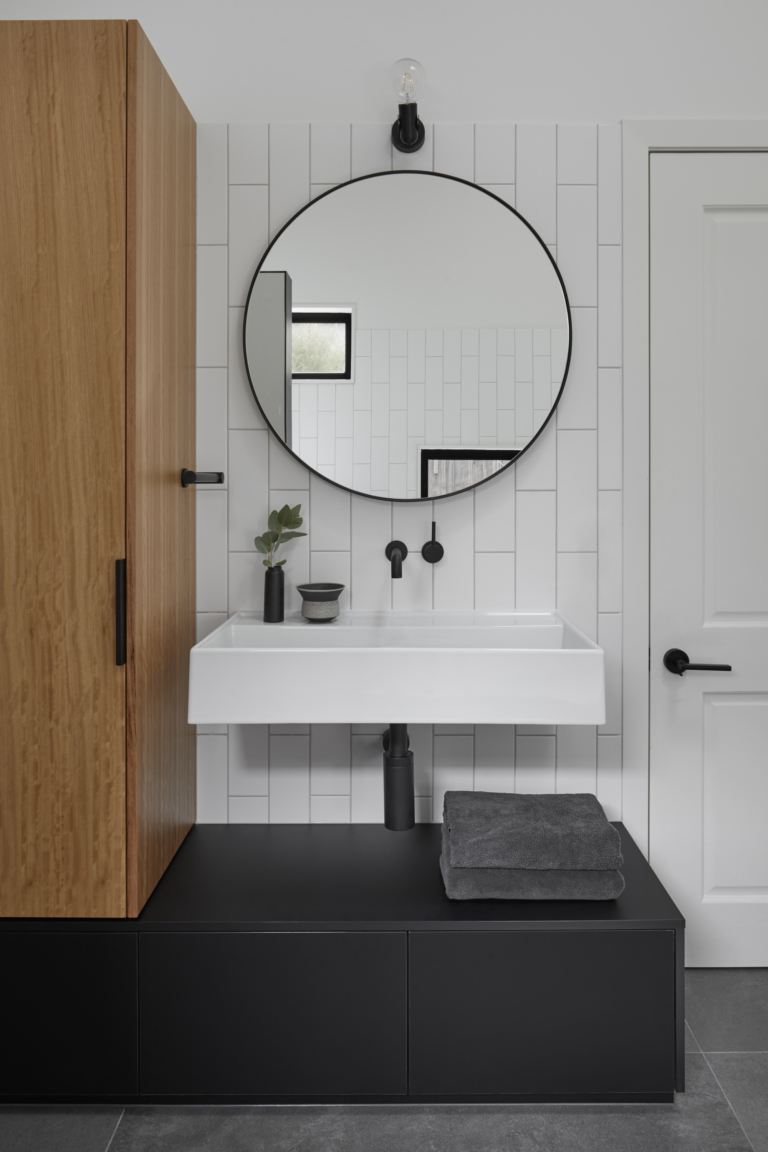 And as for Sandi's proudest design moment, she is very happy with the way the home has fostered a variety of connections for its owners. "Connections between internal spaces, between inside and outside, between old and new, between inhabitants, and between client and architect. We still catch up for a glass of wine from time to time."
Photography: Tatjana Plitt
For more on Kuzman Architects | Another sophisticated renovation in Melbourne