Nestled in inner bayside Melbourne, this recently renovated Victorian cottage now features a discreet double level extension at the rear and lots of clever joinery and small-space design solutions befitting its petite size.
"This little single fronted home was bursting at the seams and in much need of an overhaul and complete reconfiguration. Our brief was simply to create a family home that was adaptable in the long term, suitable for entertaining and had flexible zones that are linked or can be closed off if required," says the home's architect Donna Brzezinski of BG Architecture.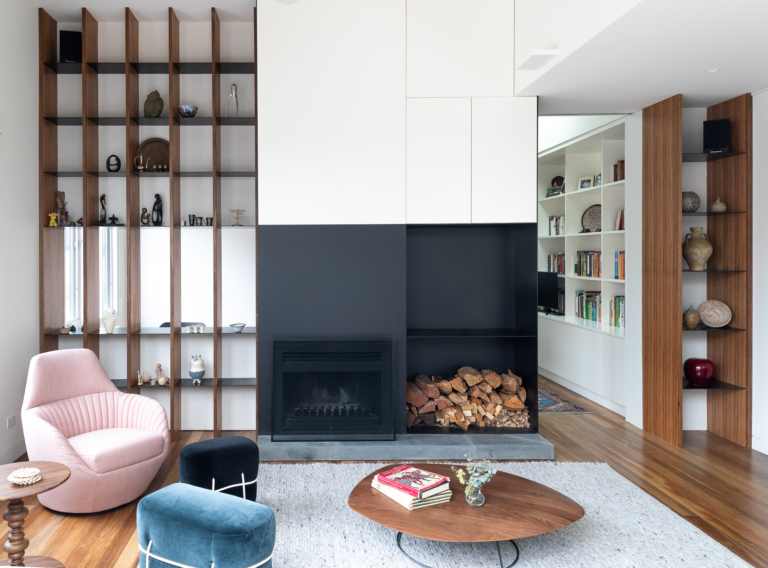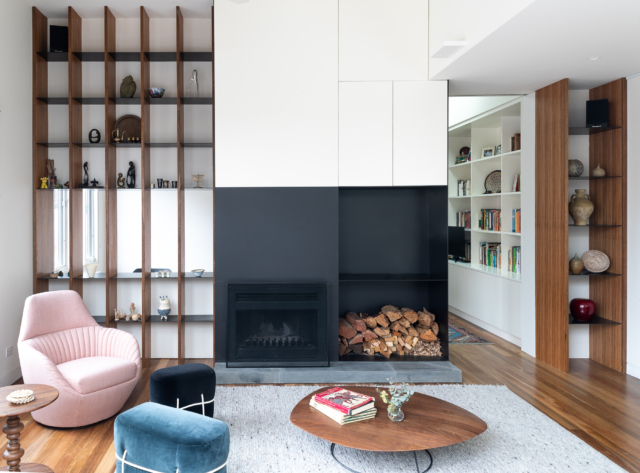 The fairly significant renovation maintained one principal room at the front of the original house and reconfigured the existing shell to accommodate a bathroom, study and living room. "A central courtyard marks the extent of the original cottage with an operable glazed walkway that links a cosy living zone to the main family and kitchen zone," says Donna. Plenty of built-in storage and the airiness of perforated metal contribute to the feeling of space in what is a relatively small family home.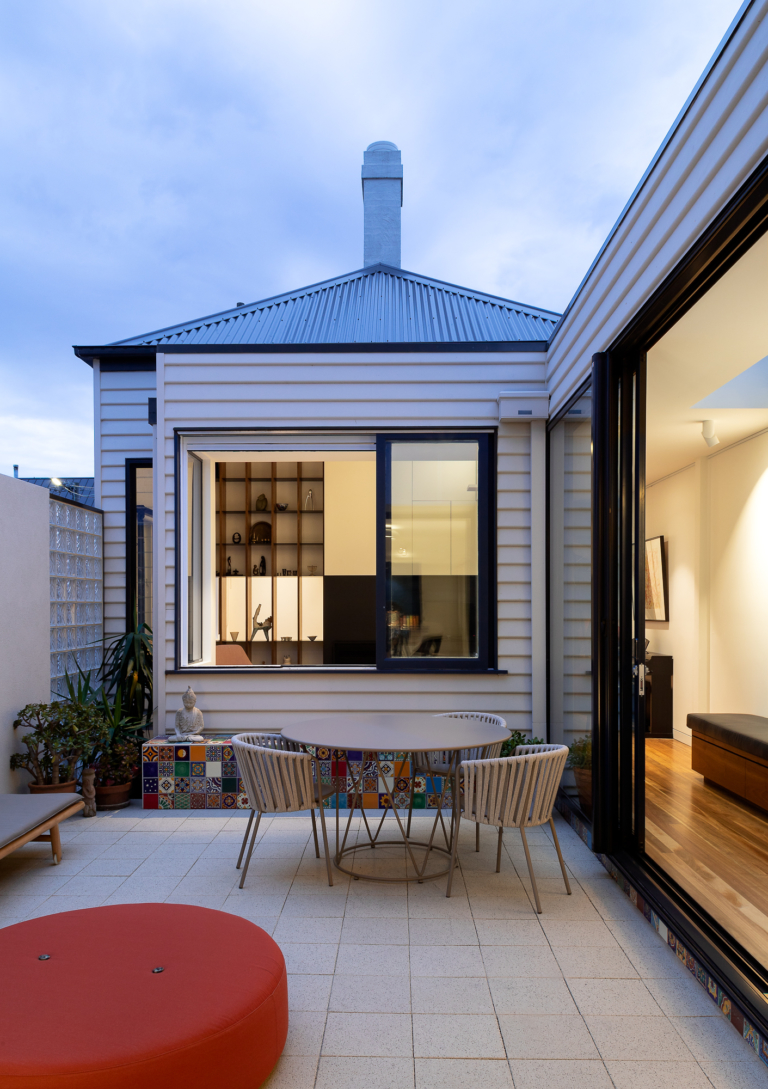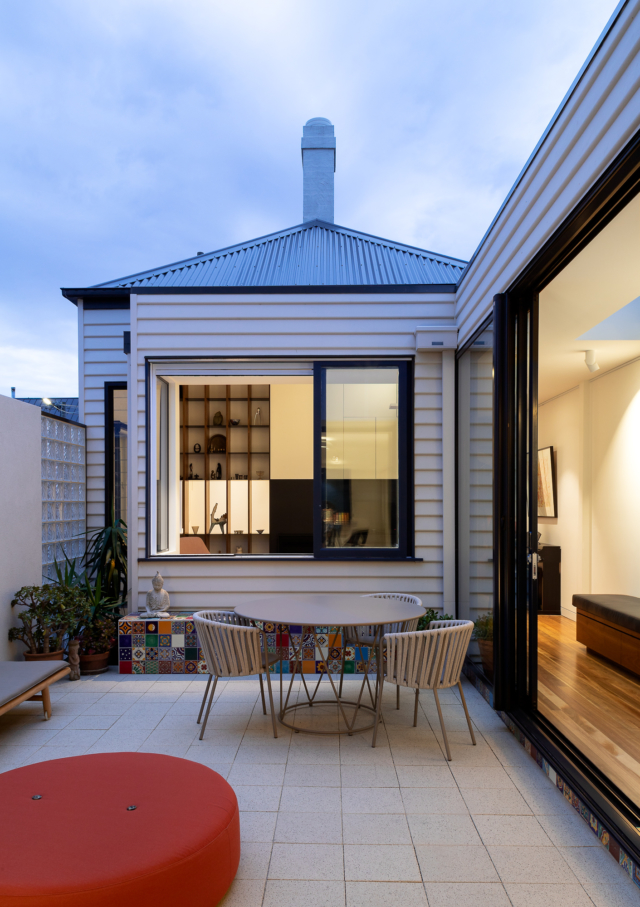 Home to a professional chef, it's unsurprising that one of the most impressive parts of the home is the kitchen. The stainless steel island was designed with intimate cooking demonstrations in mind and the staircase houses concealed storage adorned with stylish, perforated custom metal screens.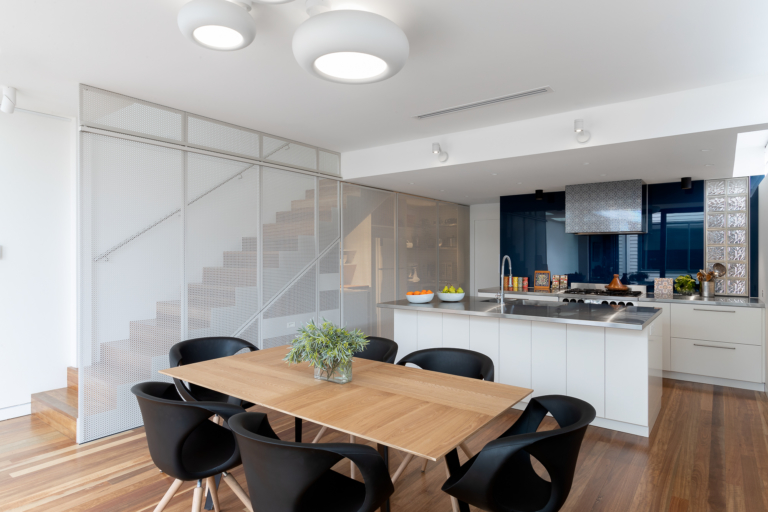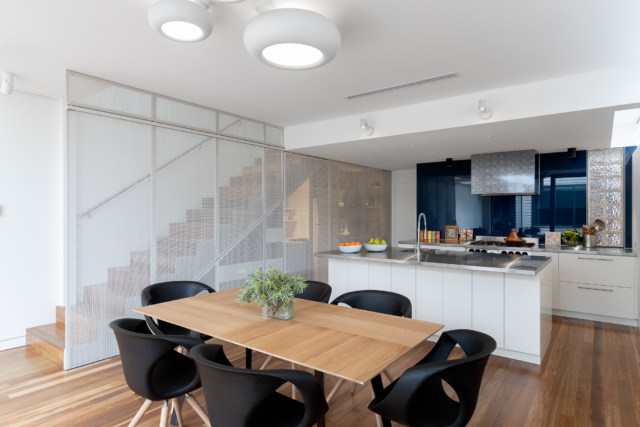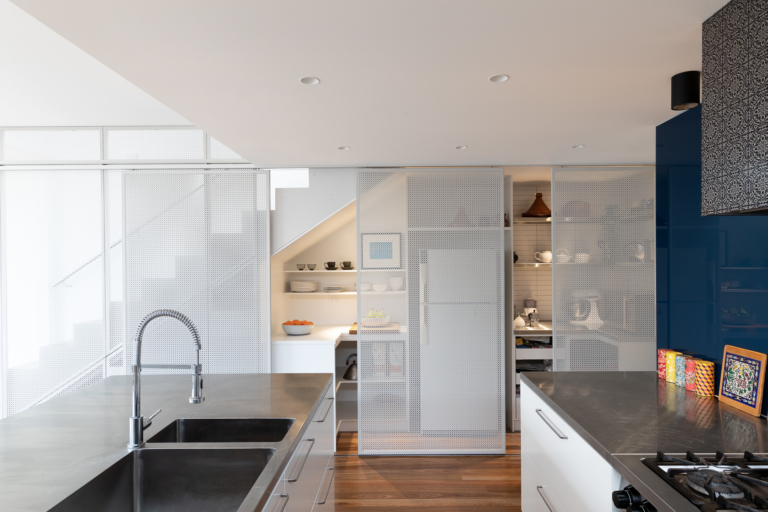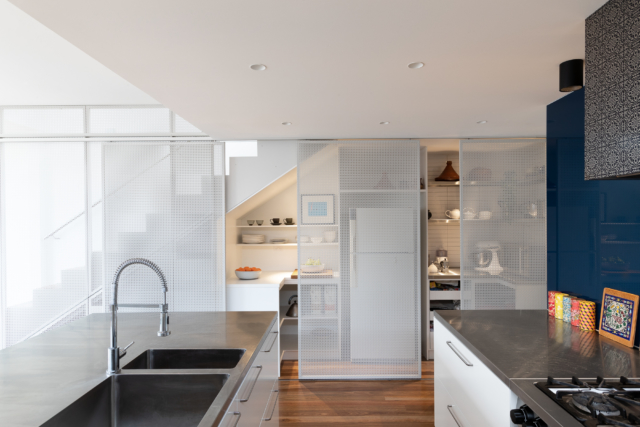 Dotted around the home is an interesting mix of furniture and artwork collected on the owners' travels. "The home has a wonderful personality reflective of a client who embraces bold colour and it's complemented by an eclectic art collection from around the globe," says Donna.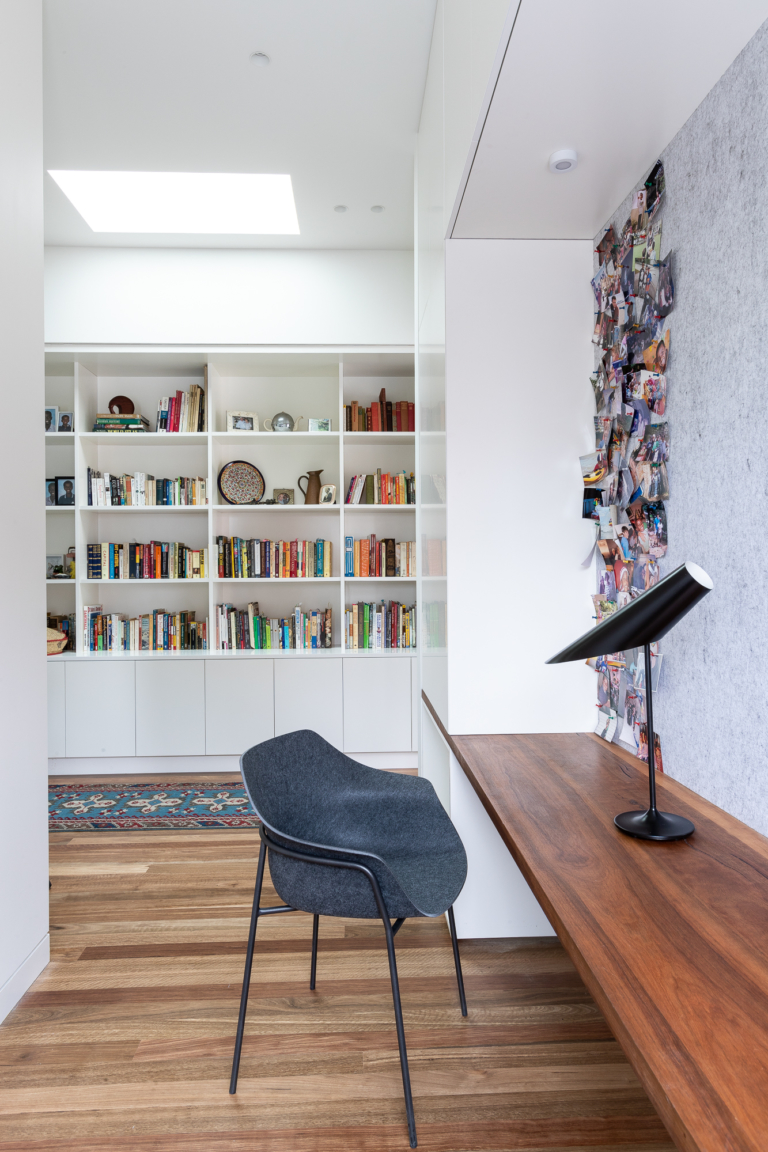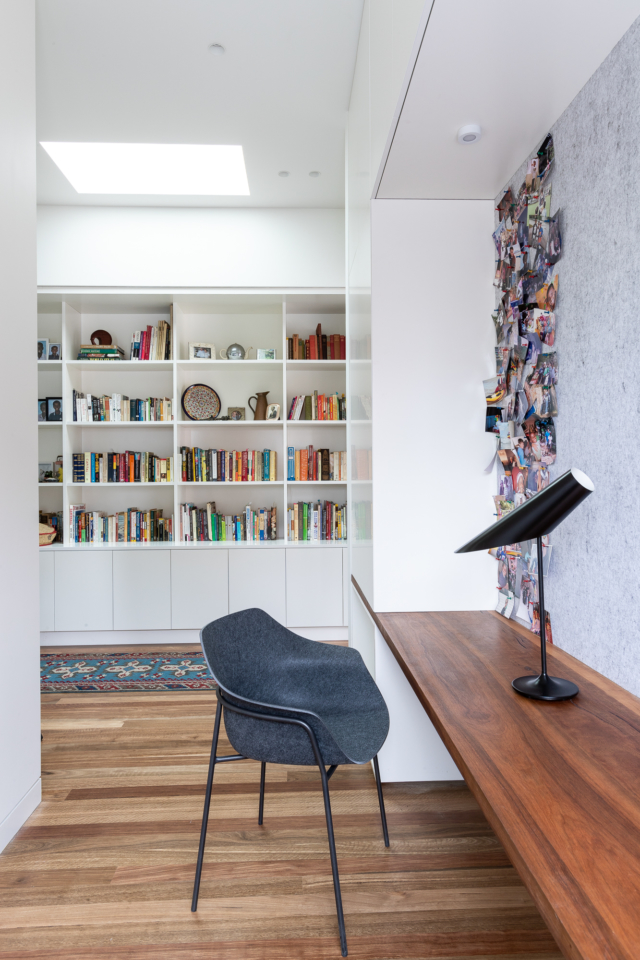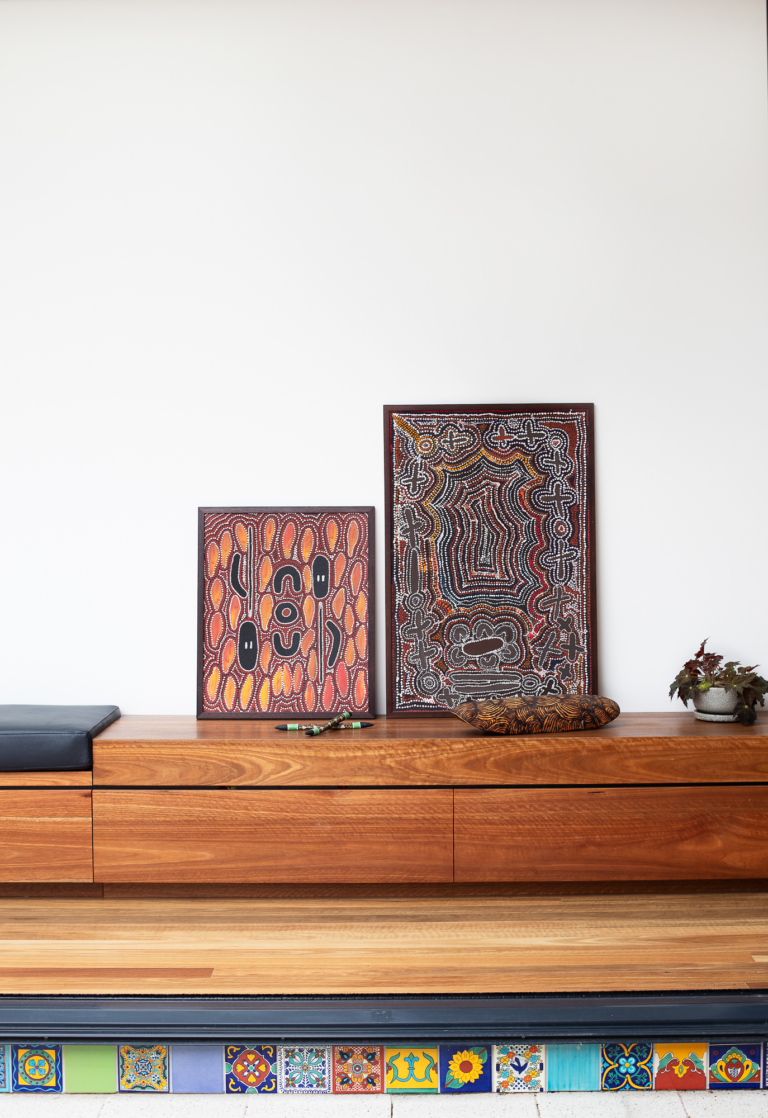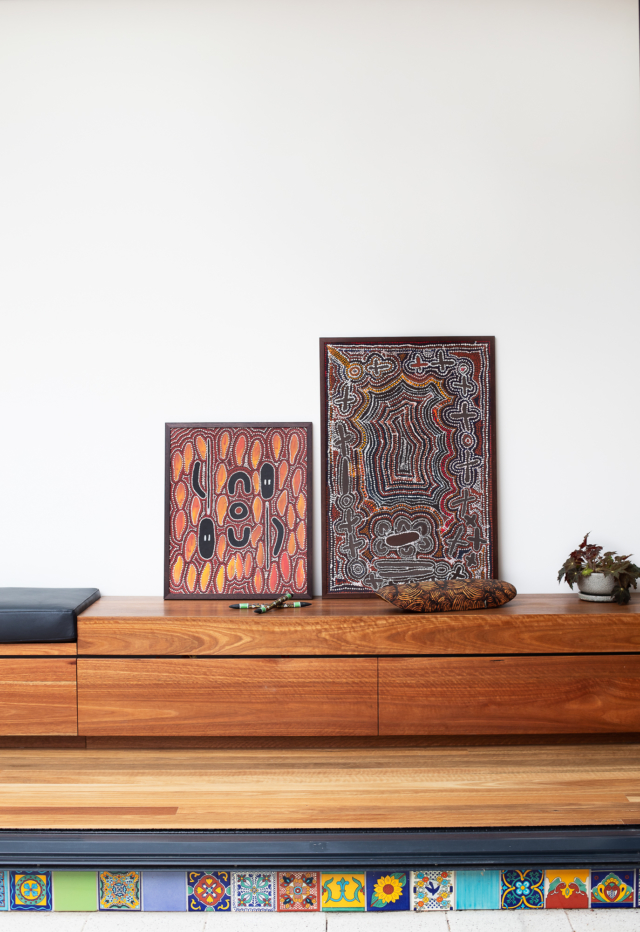 The other notable aspect of the home is the way in which the architect has captured as much natural light as possible (never easy in a terrace), while maintaining privacy in what is a built-up urban location.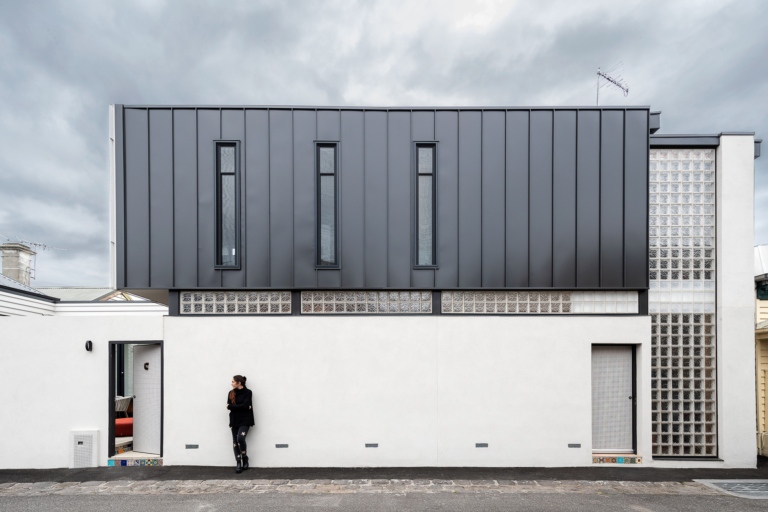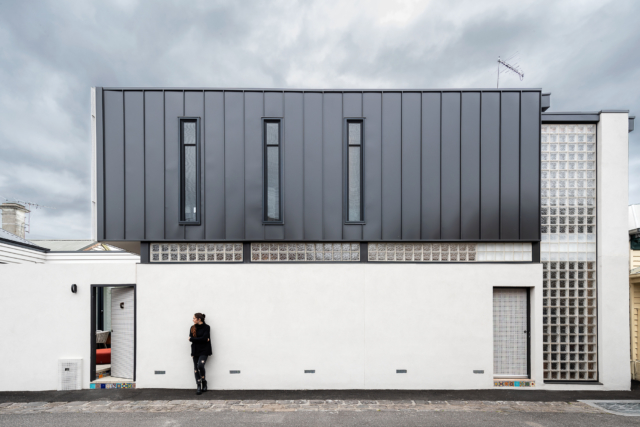 "With a zero setback from the laneway, privacy within this home is paramount and pivotal to the application of refracted light sources from within the property and from the upper level. A strip of glass bricks captures diffused light in the kitchen and laundry zone with the upper level master suite masked by a perforated steel gable," says Donna.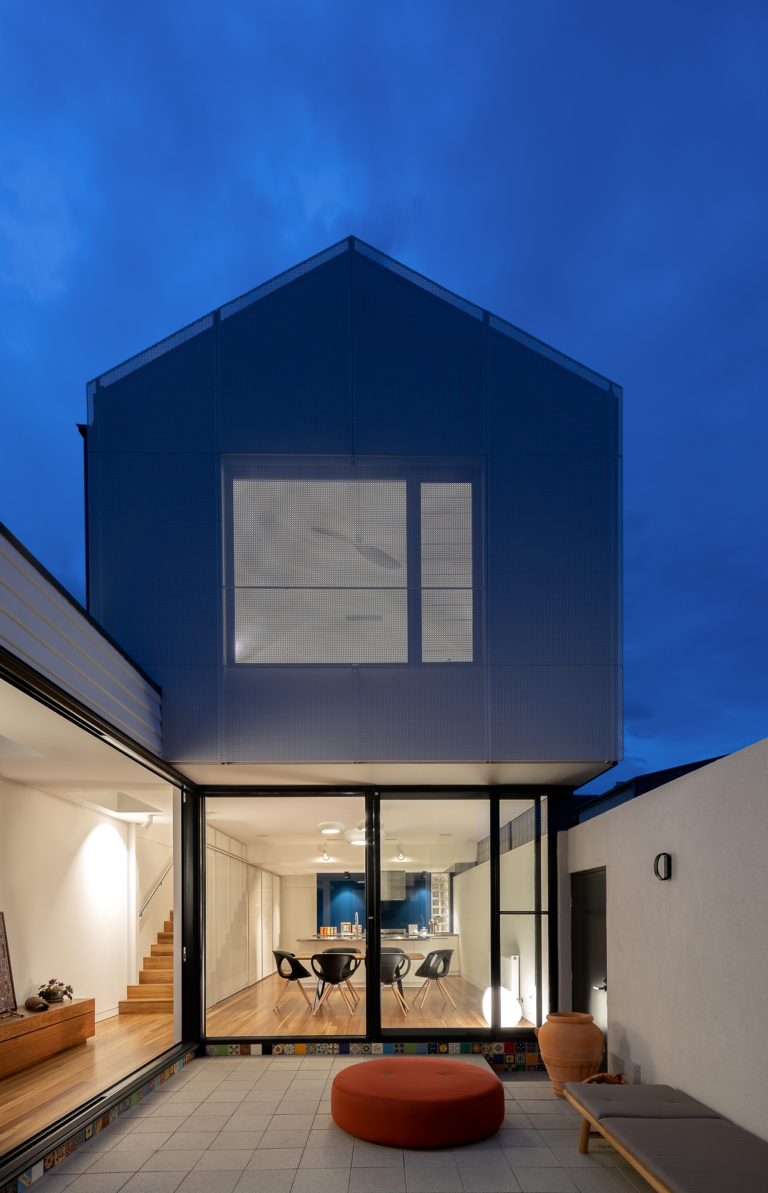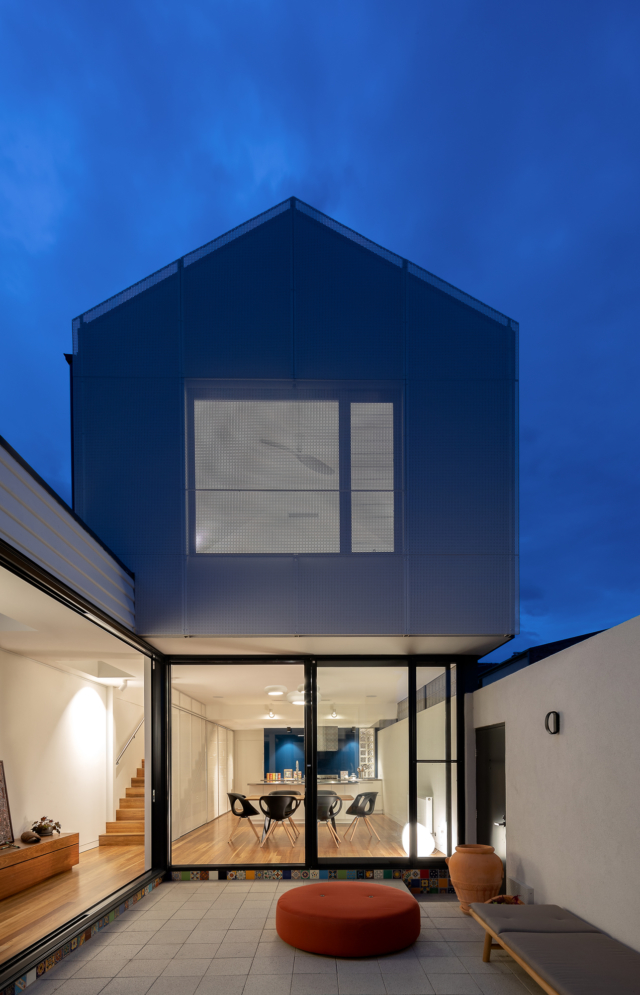 "I'm proud of the way we managed to achieve so many lovely light-filled spaces within such a small urban footprint. As always, it makes us proud when we have a happy client who loves coming home every day and has a home that is uniquely their own."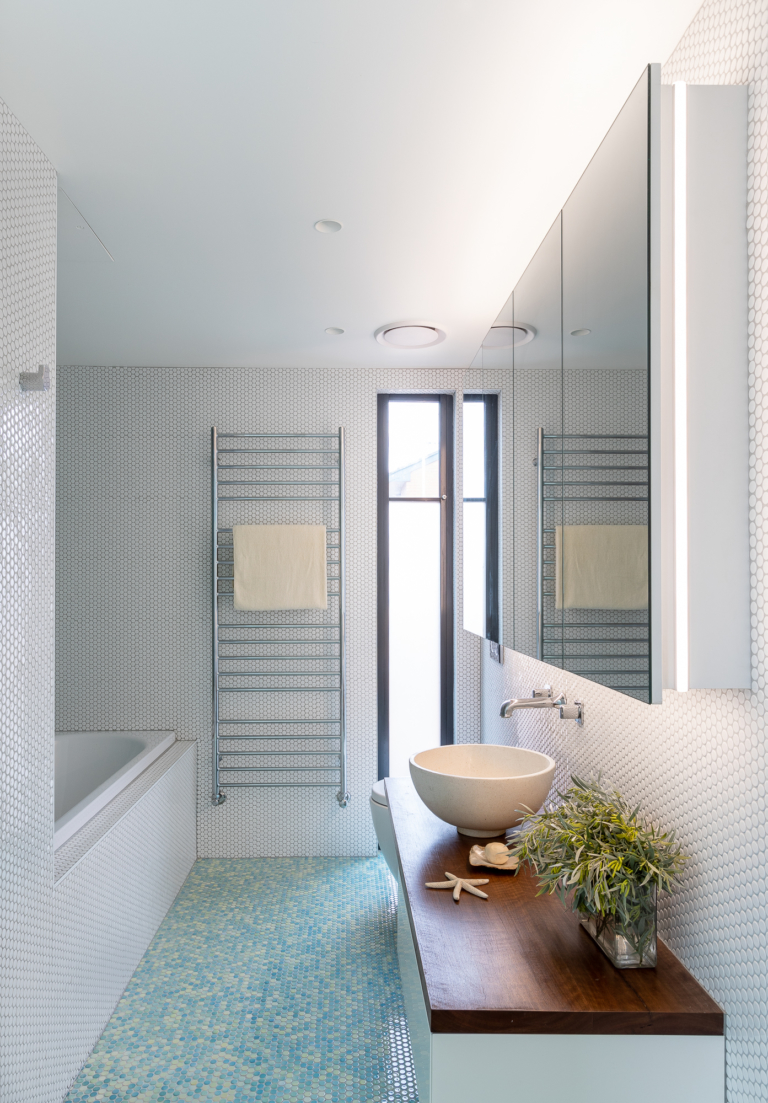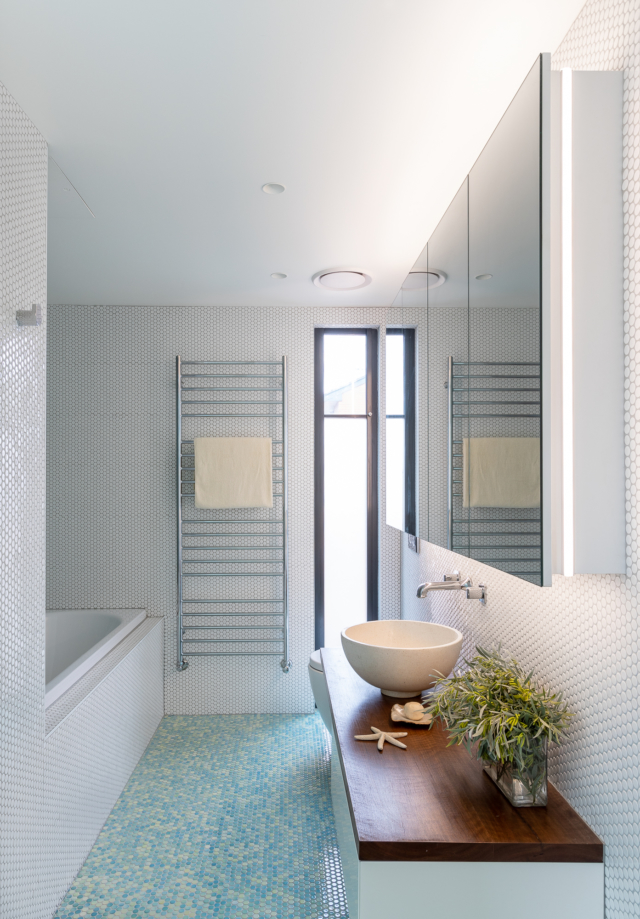 Photography: Michelle Williams | Styling: Merinda Garrett
For more on BG Architecture | Another Victorian cottage renovation