Like many parents, before I had kids I envisioned a toy area filled with lovely looking wooden toys but sadly, the reality is somewhat different! In fact, sometimes I feel like I'm literally wading in plastic which is why I was rather captivated by the story of the newish children's furniture brand ecoBirdy whose stylish speckled wares are made from 100 per cent recycled plastic toys sourced from Italian kindergartens and schools. What a fabulous idea!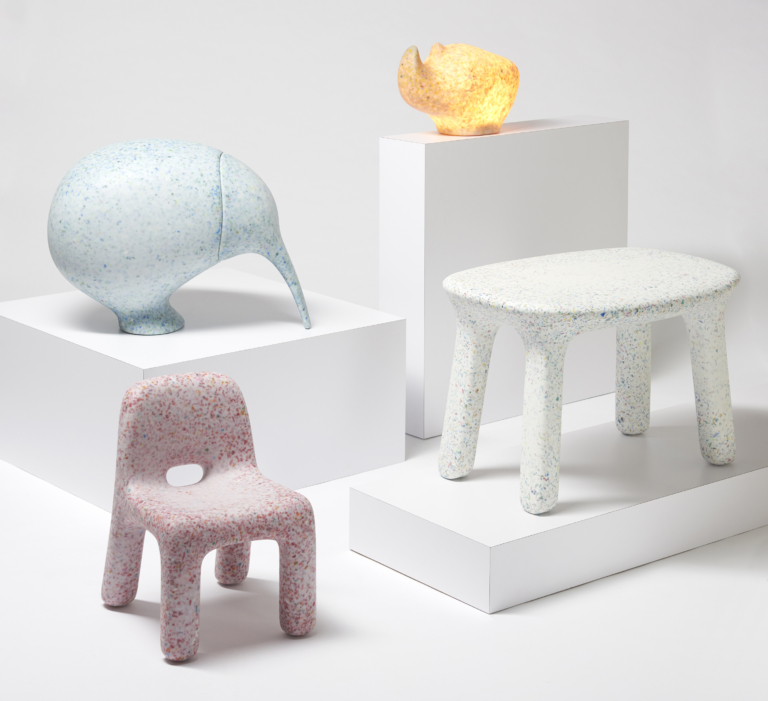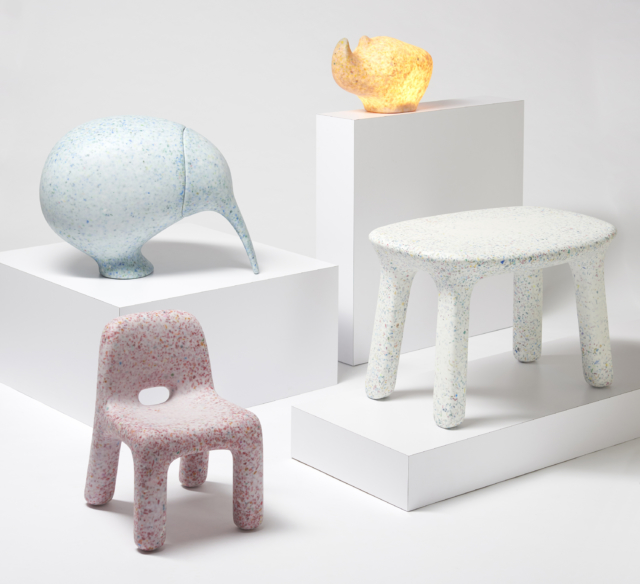 "We found ecoBirdy last year at the Milan fair because they stood out – they had something to say about sustainability but the narrative was so fun and creative," says Erna Walsh of KFive, the Australian distributor for the Italian brand.
"The ecoBirdy founders Vanessa and Joris told us that the range is the result of two years of very intense research and studying on plastic, plastic toys and their recycling and upcycling. They found out that plastic toys are among the most intensive users of plastic of all consumer goods. Children grow fast and their abilities and interests shift even faster, therefore toys are abandoned," says Erna of the collection that, while made from recycled plastic waste, can easily be recycled again too.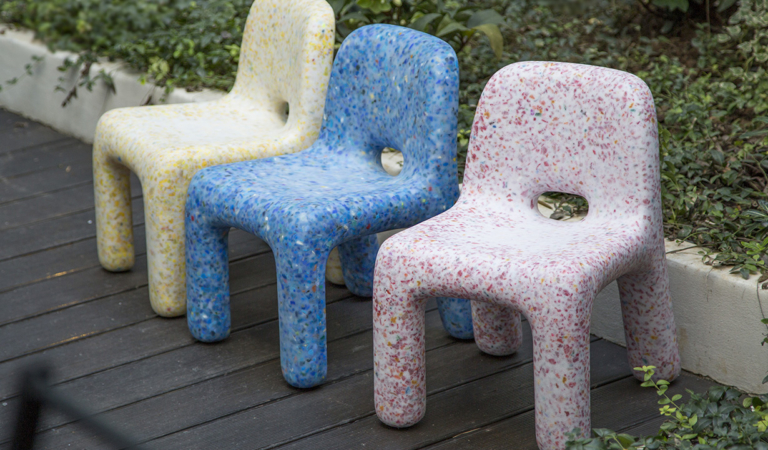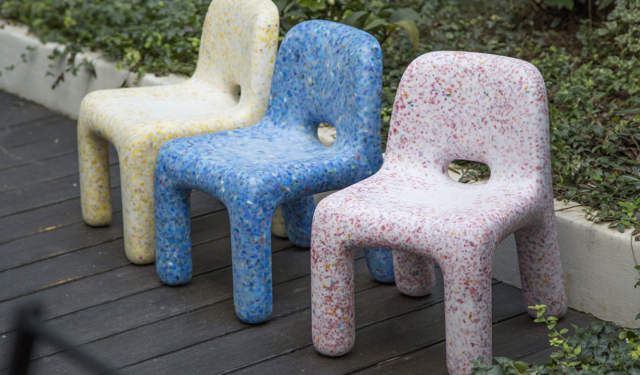 Comprised of four designs, the collection includes a chair, table, unique kiwi bird-shaped storage container and rhino shaped lamp. Taking inspiration from rhinos, the latter piece aims to raise awareness, not only of sustainability, but also of this species' endangered status.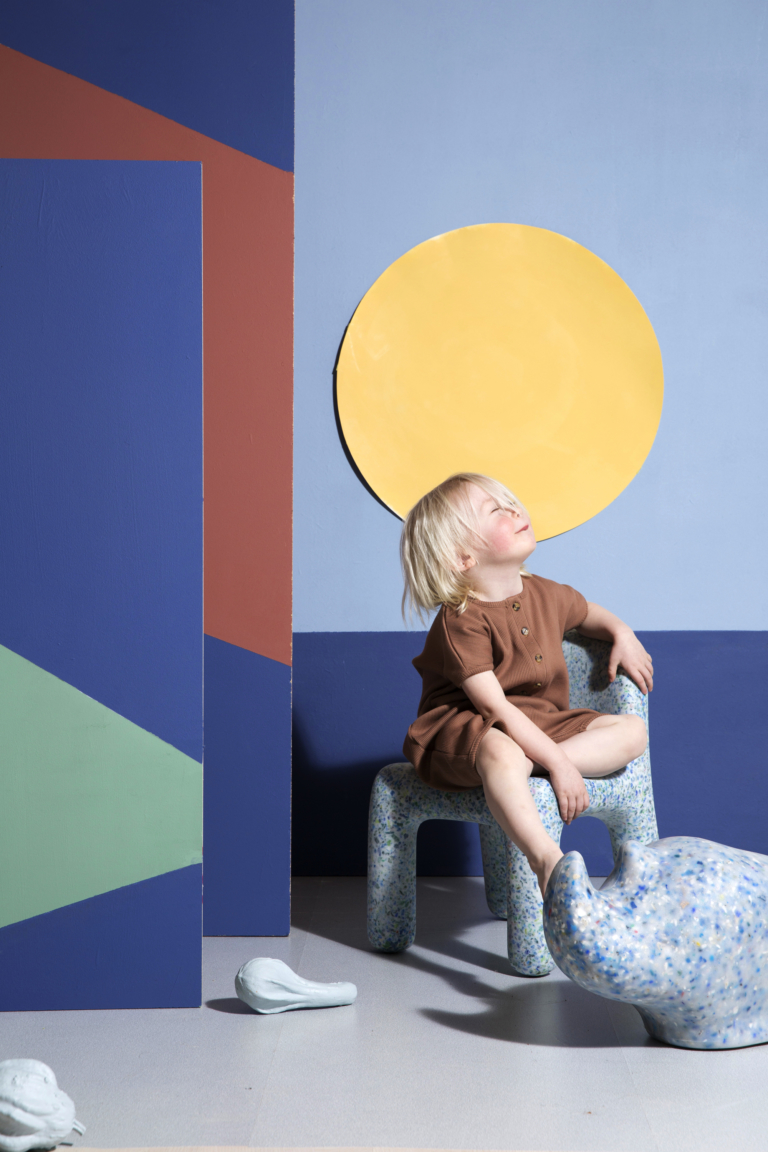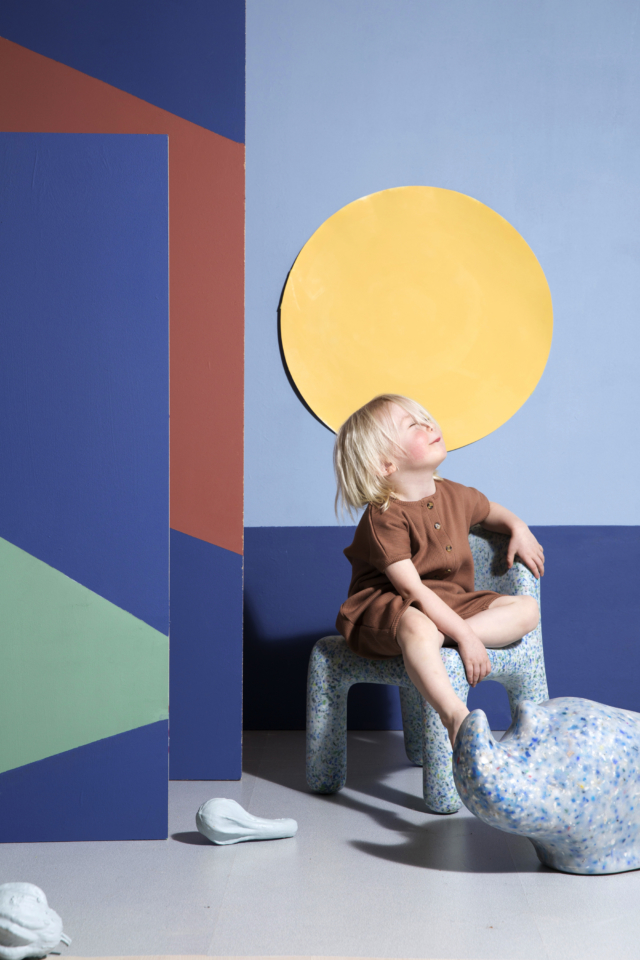 The manufacturing process includes sorting, cleaning and grinding of old toys to ensure that the end result is clean, safe and free from harmful chemicals. Rounded edges and a smooth surface make the pieces pleasant to touch and easy to clean too which is important for a kids' brand.
Extending its eco-consciousness even further, the brand also produces an accompanying storybook and school programme that has been designed to introduce youngsters to the circular economy and sustainability.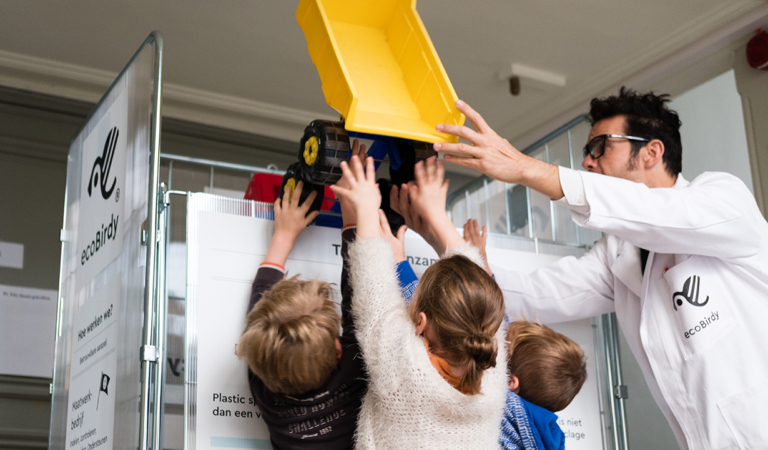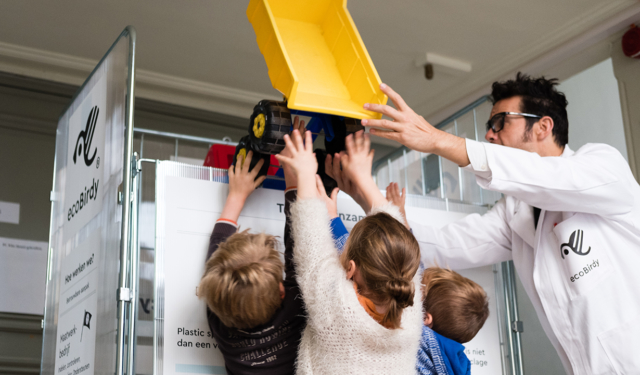 And unsurprisingly, the brand has collected a swag of awards since its inception. "It's really made an impact on the international scene winning the Good Design Award, Australian German Design Award and the Henry van de Velde Award which is Belgium's most important design prize. Its also been exhibited at incredible venues like the V&A Childhood Museum in London, who loved the pieces so much they kept them permanently," says Erna.