By Samuel Clarke
Sideboards. Buffets. Credenzas. Many people use these names interchangeably to describe a relatively long, low storage piece. So what's the difference between them? Not a whole lot really but let's get lost in the semantics for just a moment.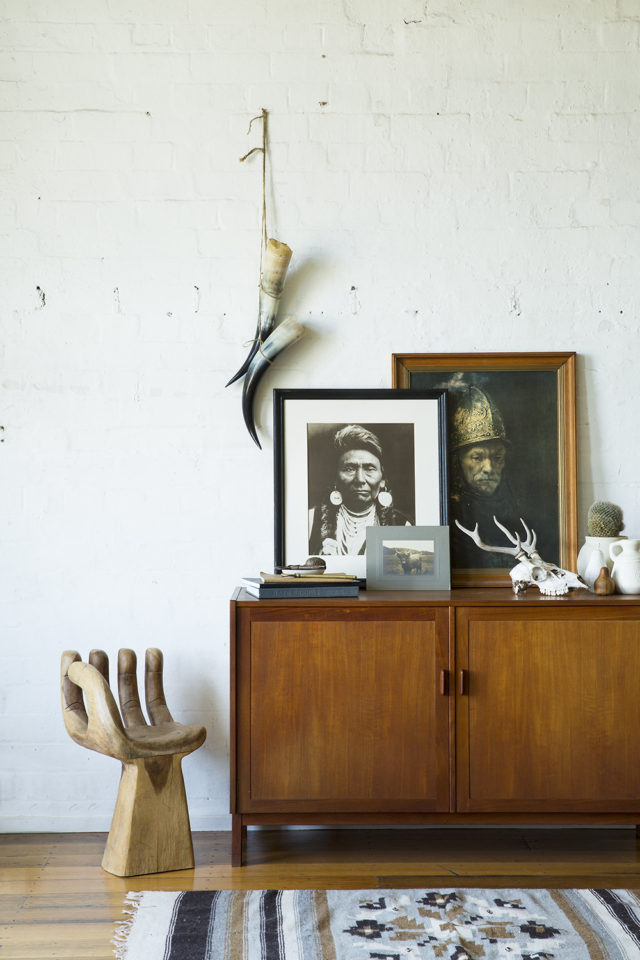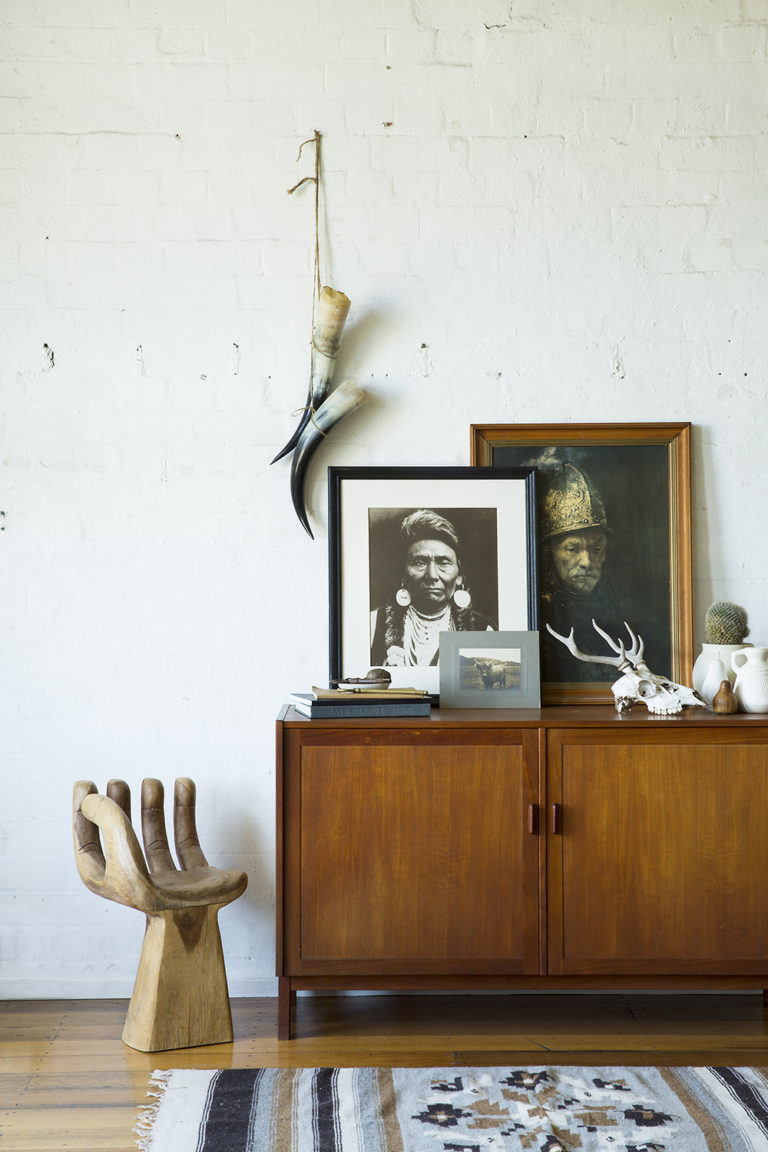 The sideboard
Usually a long, low and narrow storage piece on short legs, usually made of wood, with storage cabinets and/or drawers beneath. Often found in the dining room as extra 'bench' space and a place to rest and present food during meals.
The buffet
There is little difference in physical characteristics between the sideboard and the buffet. It is perhaps the context in which they appear that sets them apart. The buffet was first conceived in Europe as a surface to present an array of help-yourself-foods, which is why today we also associate the word with the ritual of eating way more than we should at self-serve bain-maries! Consequently, a sideboard in the dining room may often be referred to as a buffet.
The credenza
Again, there is little difference in the physical characteristics of the credenza. The word credenza is Italian for 'belief'. Traditionally speaking, food was laid out on the credenza in order to be tested before serving to very important holy people, because, you know, there was the potential for poison and the like.
So as you can see, there's not a lot in it and you'd be forgiven for using these terms interchangeably, as many furniture makers do themselves! The versatility of the piece sees them in the dining room, living room, hallway, entryway and even the bedroom. So in some cases they might even be referred to as a console table, cabinet or dresser.
Finding the right one
What we can agree on is that these pieces are both handy and handsome. So, where do you find them, and how do you decide on the right one for your space?
When deciding on the right one, think of its purpose. What will it be used for? Where will it be? Will it be the feature in the room, or a sidekick? These will influence your design choice. For example, as a buffet in the dining room, height and depth will be important factors in your decision, or in the living room, perhaps storage and display capacity will be the driving factors.
When you know what you need, a good place to start your search, as with anything, is online, and in particular, online marketplaces. When entering your search terms, enter all the terms you can think of including sideboard, buffet, credenza, and even hall table / console table for good measure. Add in the names of some of your favourite designers, materials and styles, and you'll likely be spoiled for choice!
One sideboard, three ways
The humble Mid-Century sideboard below is by Parker Furniture, circa 1960s. It's on the smaller side relative to other sideboards, and its simple, minimal design with clean, straight lines sees it fit into almost any space.
Living room
In the living room, a buffet can serve as a stand for your television, and if not your TV – it's a great place to display collections of books, plants, prints and other treasures.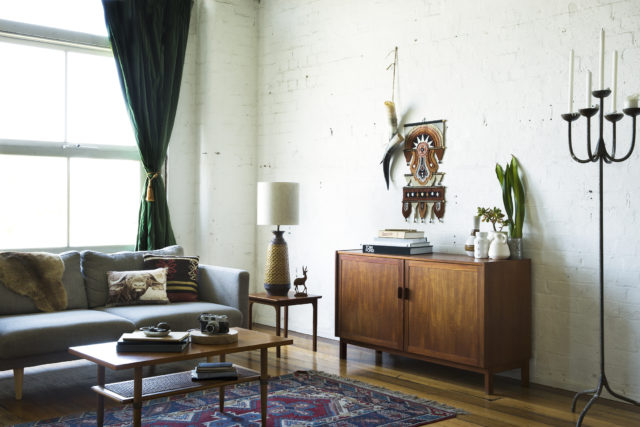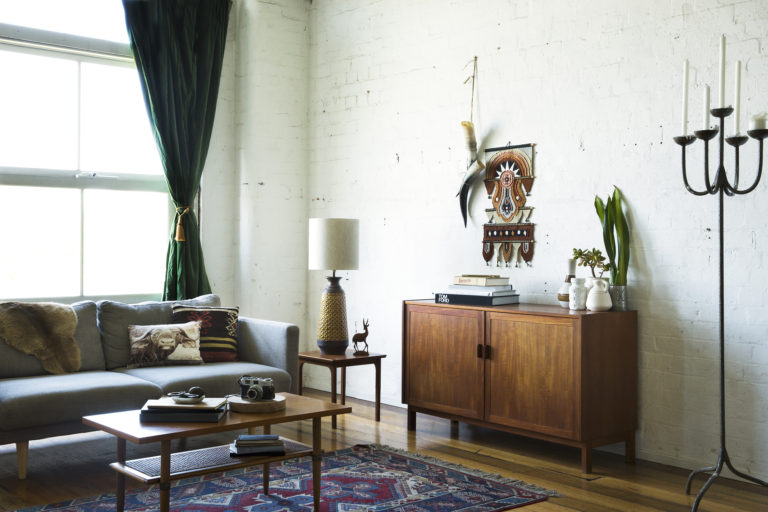 Dining room
In addition to having a space to drop the h-ordeuvres at a dinner party, you can use this extra surface to place a lamp for mood lighting or display your prized serving dishes and ceramics.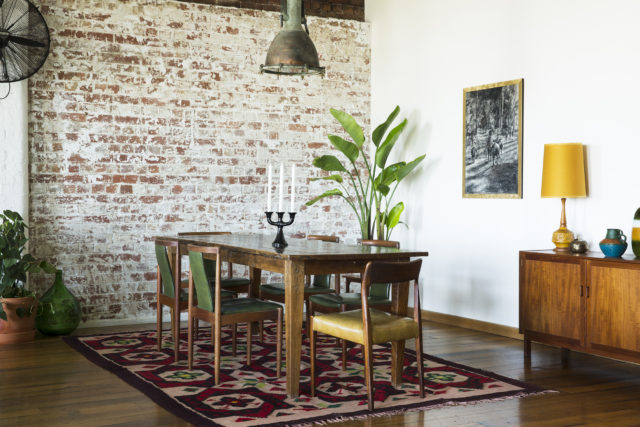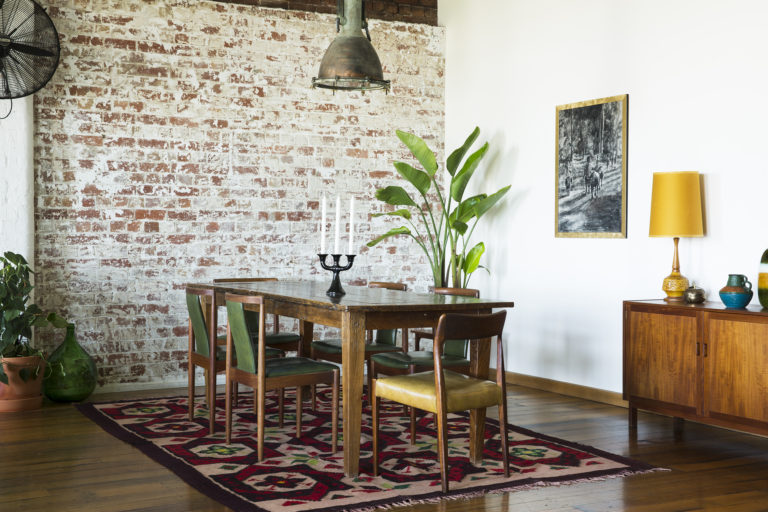 Hallway
Use the sideboard in the hallway to welcome guests and set the tone for your interior. Style it up with a floral centrepiece or something sculptural, add some art and use it as a temporary resting stop for keys and recent mail.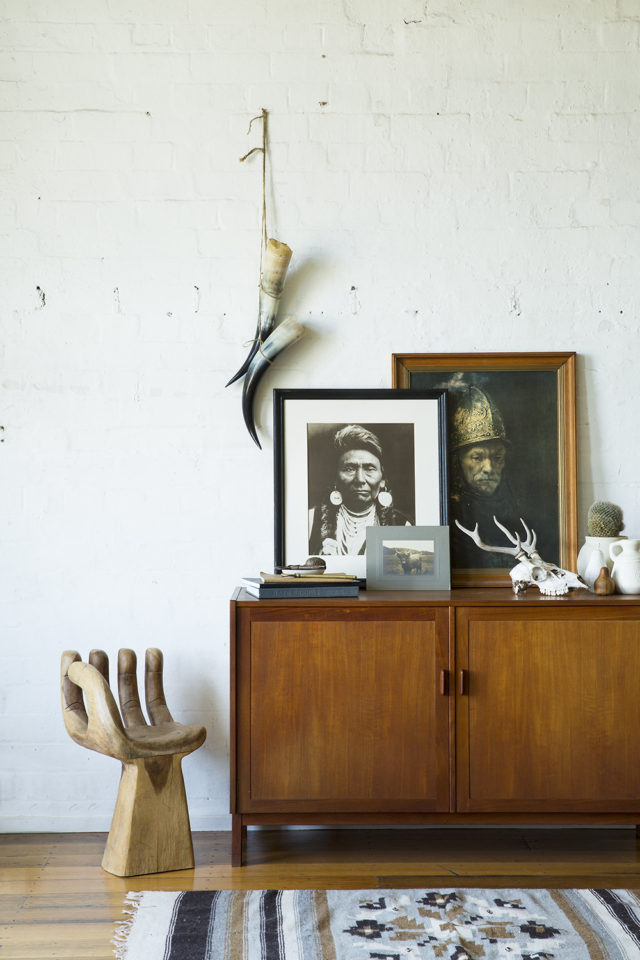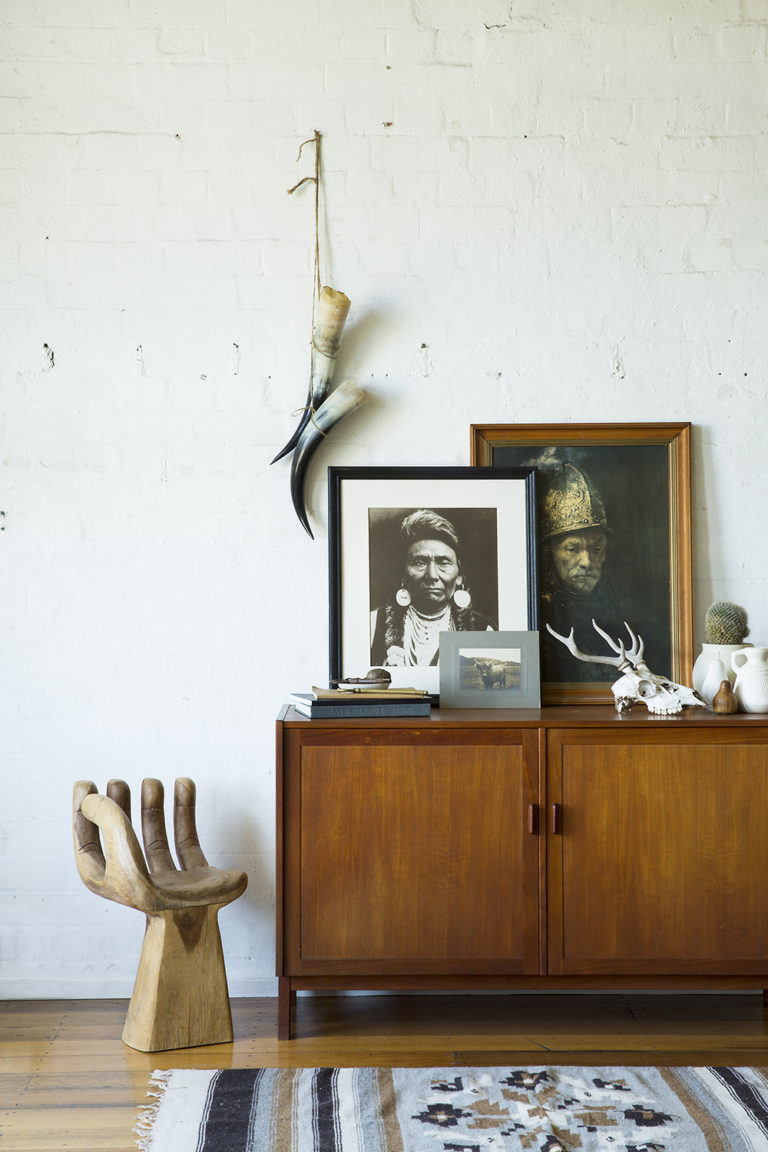 –Samuel is a Melbourne-based interior stylist and the founder and curator of Kitsch please, Australia's first dedicated online marketplace for buying and selling vintage homewares and furniture. 
Photography by Jennifer Jones | Styling by Samuel Clarke | Assistant styling by Matt Dine