Sponsored by Freedom
Is anyone else getting excited about spring being around the corner? After months stuck inside with the heating on, keeping a newborn (and his parents!) warm, I can't wait to be able to throw open the doors and windows and smell the fresh air! Like many Australians, I love switching up my decor for the warmer months to make everything a bit brighter and more relaxed. This winter, we've been rocking a grey and gold colour scheme but I'm ready for something a little more colourful and fun for the next few months so I was excited to have a play with some of Freedom's latest homewares at my place (I think this might just be the first time I've given readers a look inside this home too!).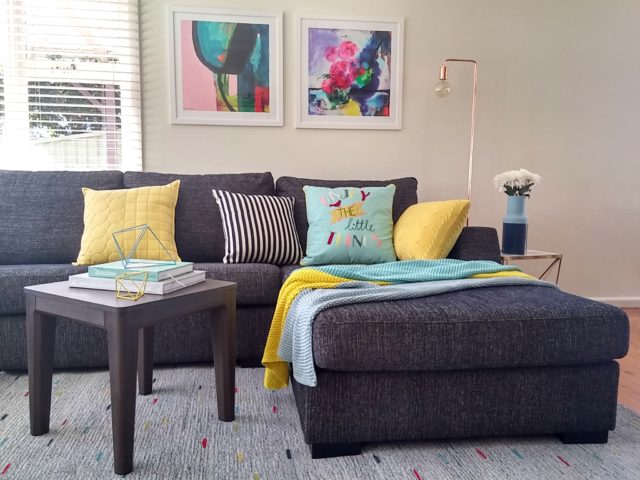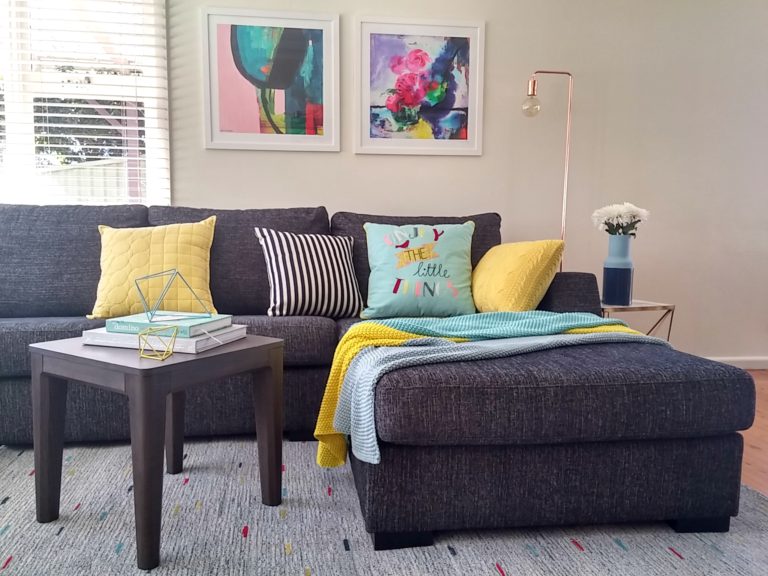 There is no shortage of sunshine yellows in the latest range which instantly say summer! Such a happy hue! And even though it's getting warmer, I still like to keep texture in my interiors. The absolute easiest and most cost-effective way to do this is through a mix 'n match collection of cushions. You can see from my picks (all of those pictured are from Freedom, from $34.95 to $49.95) that there's plenty of different materials and the knitted and quilted looks are my favourites.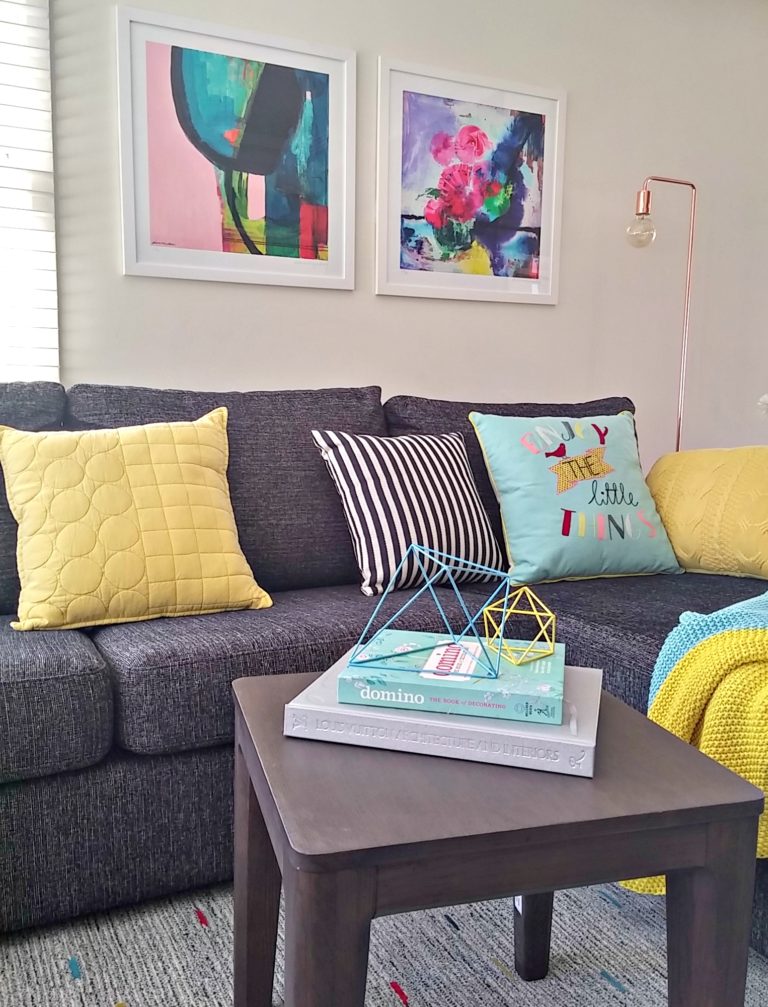 The simple decorative turquoise and yellow metal ornaments on the table (just $9.95 and $4.95, BARGAIN!) are a great way to tie in the colours from the cushions and throw and very on trend. Likewise, this fab rug introduces little pops of colour without being over the top. There are a lot of same-same rugs on the market and this one's a real standout and a generous size (160x230cm).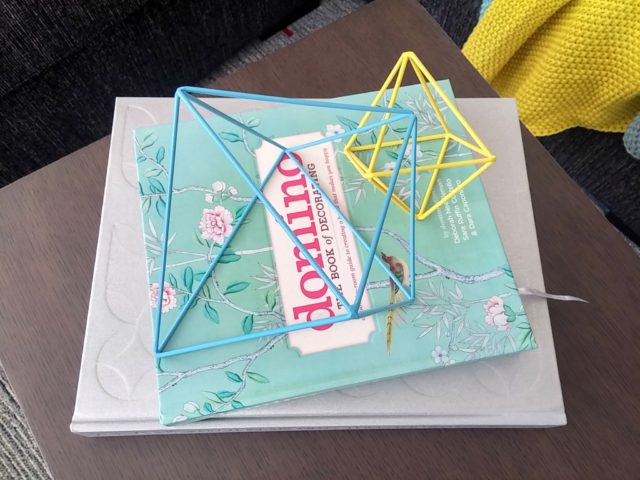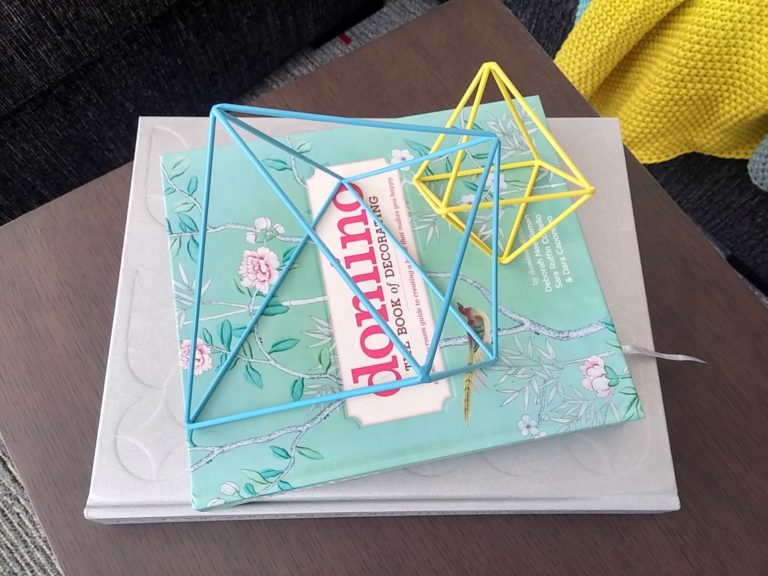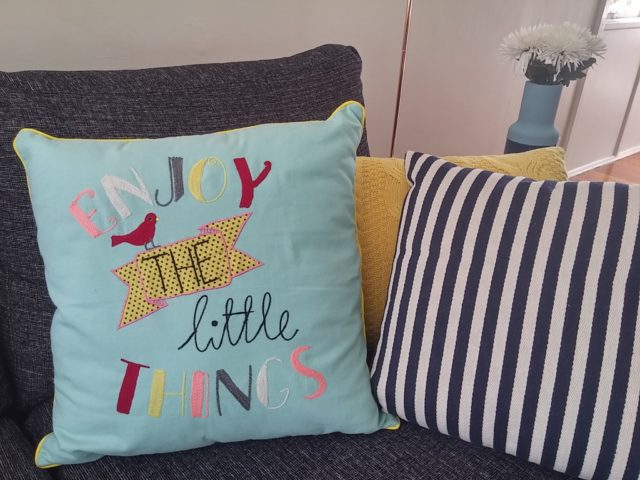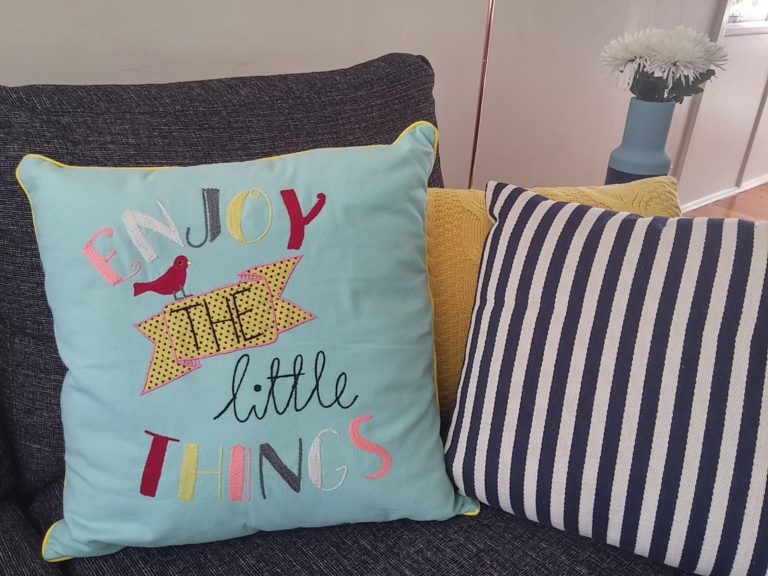 Your home shouldn't be a show home, but it should rather make you smile and feel comfortable and relaxed. When my home's feeling just right, I love opening the door at the end of a busy day!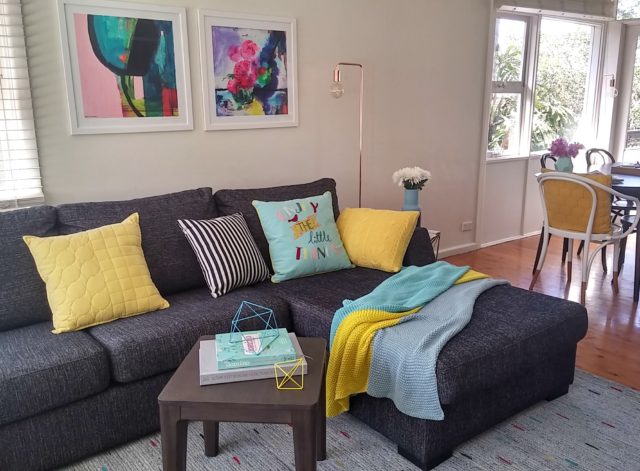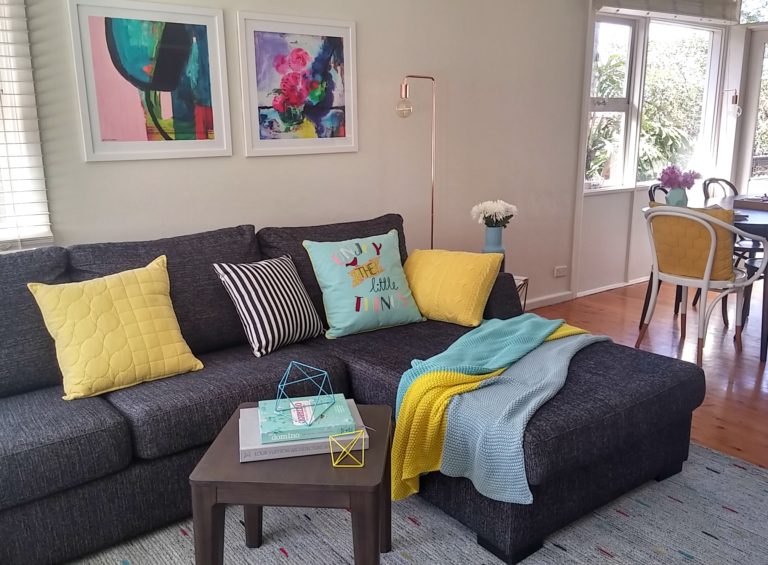 I found it really liberating to introduce so much colour into my home. Maybe being a new mum has got me more used to brights and made me a little more fun?! What do you think of this look? Sebastian loves it 😉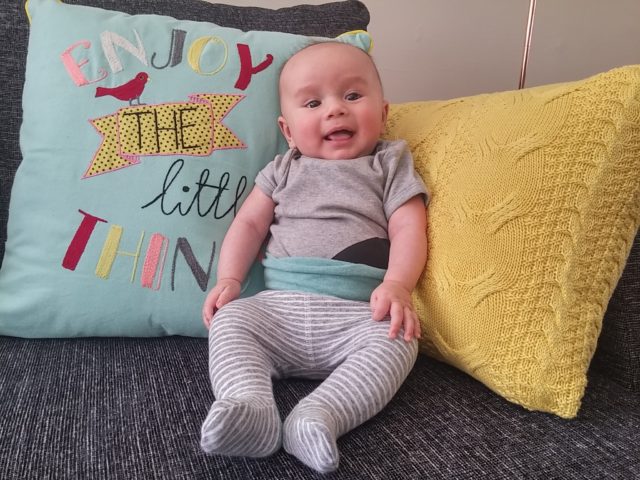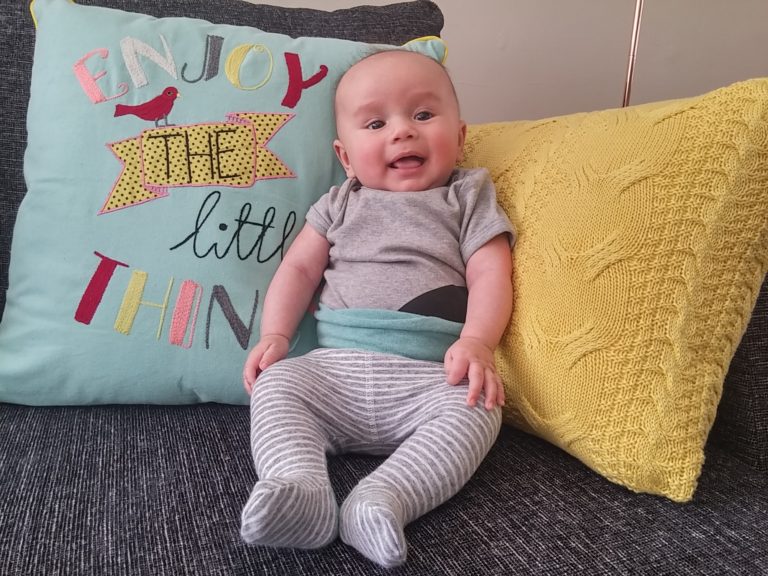 Freedom products loaned for this shoot and pictured: Eliza Cushion | Enjoy Cushion |  Jagger Cushion in navy | Eclipse Cushion | Carlie Throw | Gemma Deco Object 20cm in Blue | Gemma Deco Object 10cm in Yellow | Primary Vessel 30cm in Blue | Bailey Side Table in Coco | Metro Floor Lamp in Copper (my own) | Flynn Floor Rug in Multi.
Shop what's new at Freedom online. 
New products arriving in store every day.