Block host Scotty Cam revealed the latest rooms in his own Tree Change house last night and they were probably a lot less masculine than we expected!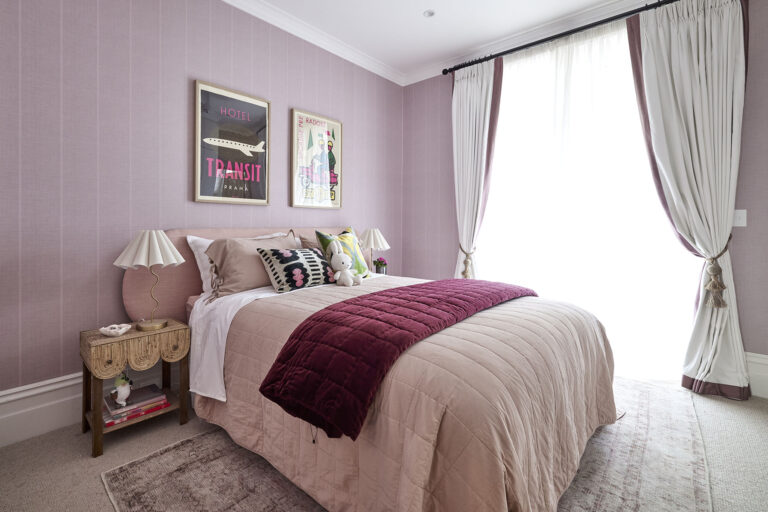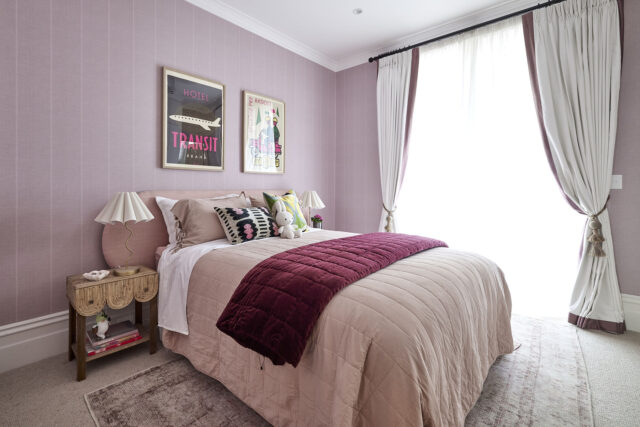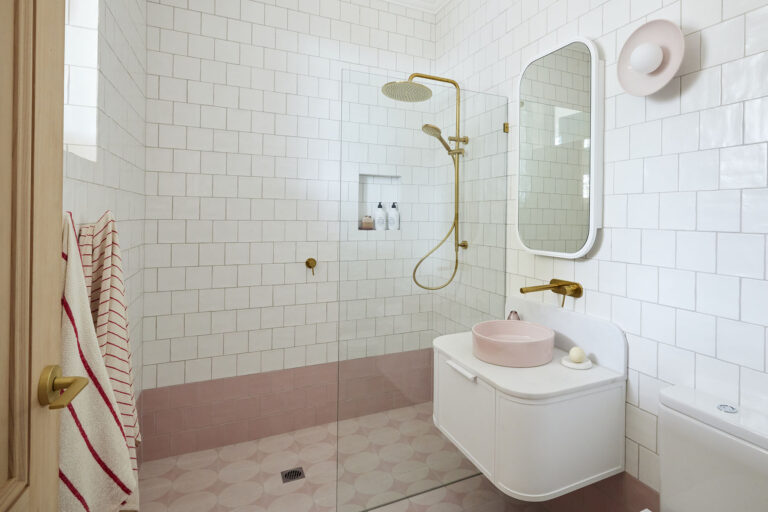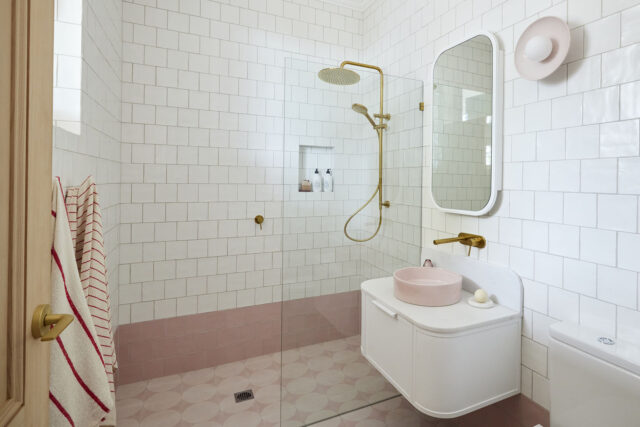 Once again he's gone all out for a heritage feel but with the best modern comforts. The plan was to present two bathrooms and a bedroom for the resident Block boss, but after loaning his tiling team to Omar and Oz when their tiler came down with covid, he only managed one of each – but what rooms they were!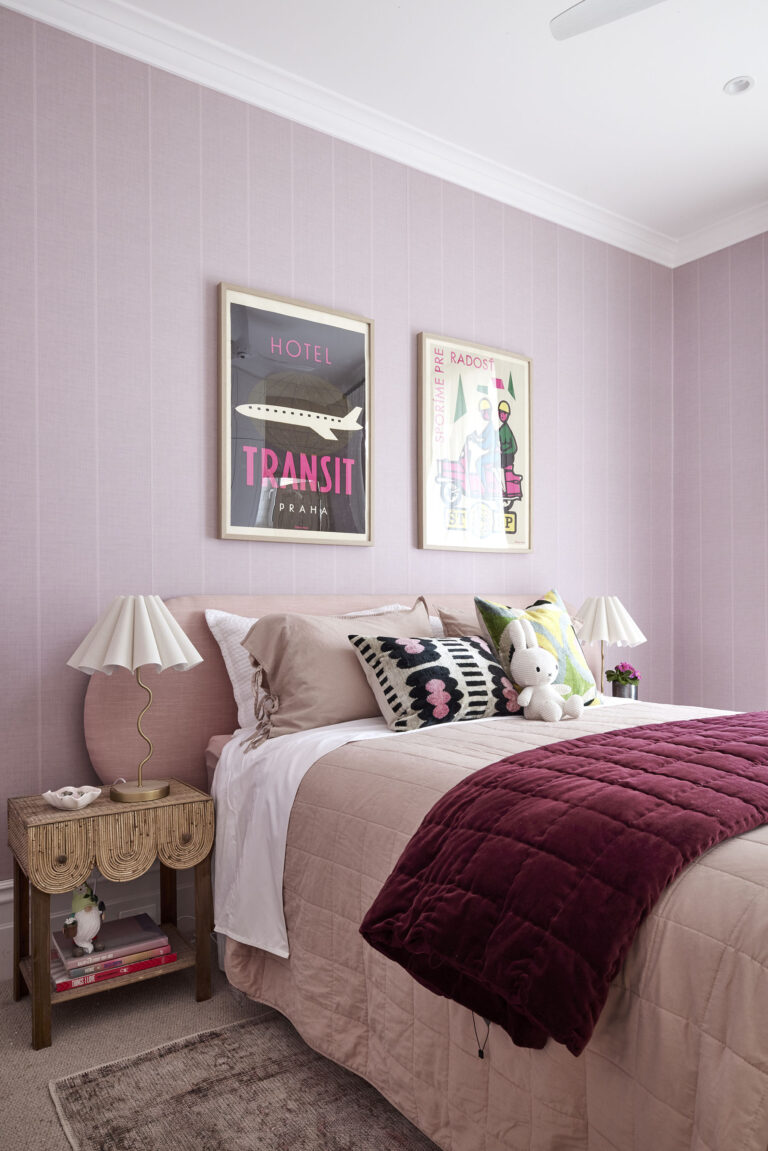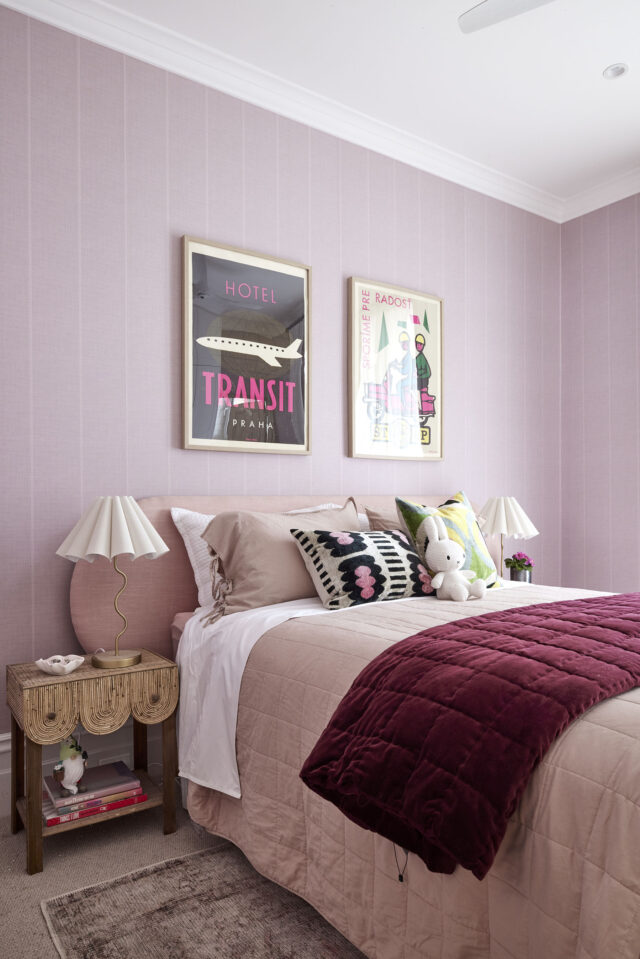 The pink theme was continued into the bathroom and we spotted plenty of items we love in both rooms, so of course we thought we'd link you up if you're interested in buying too!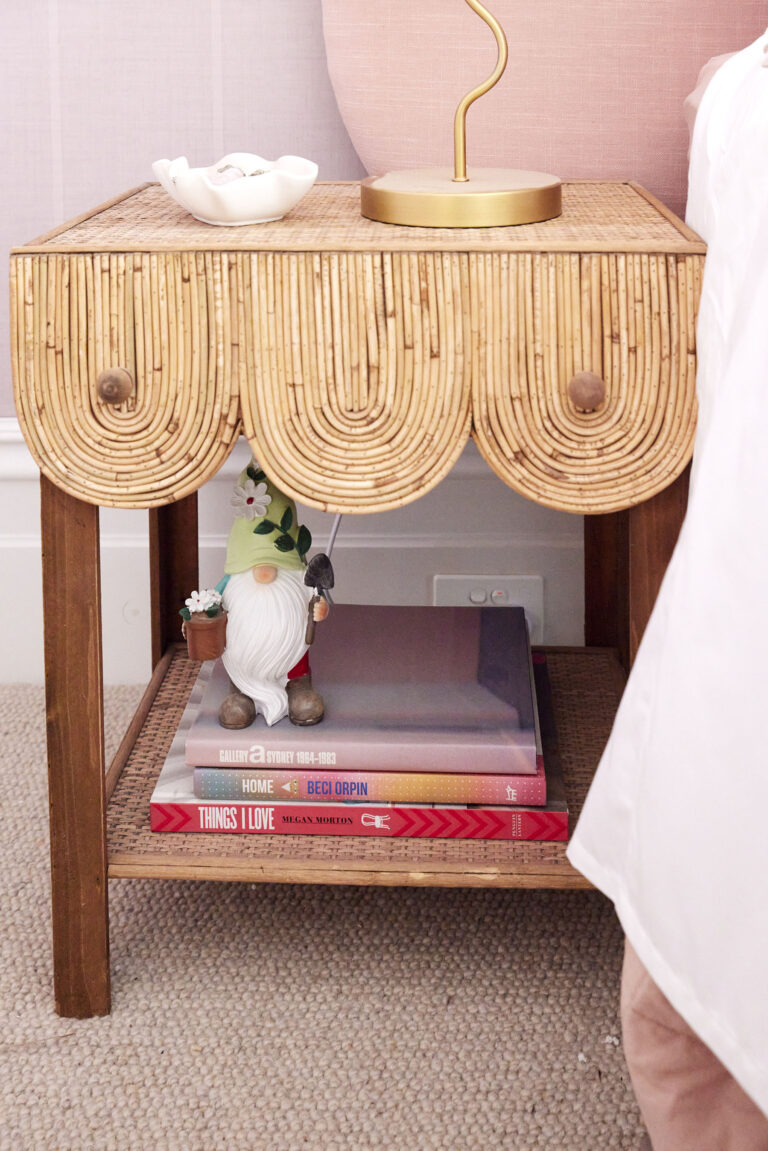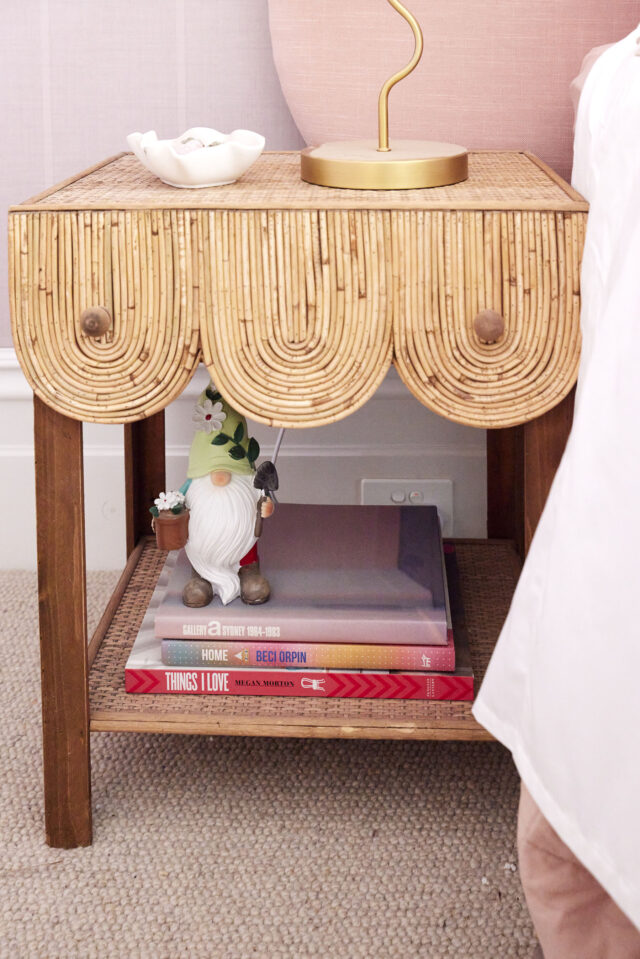 We loved the combination of brass, blush pink and rattan across these two rooms.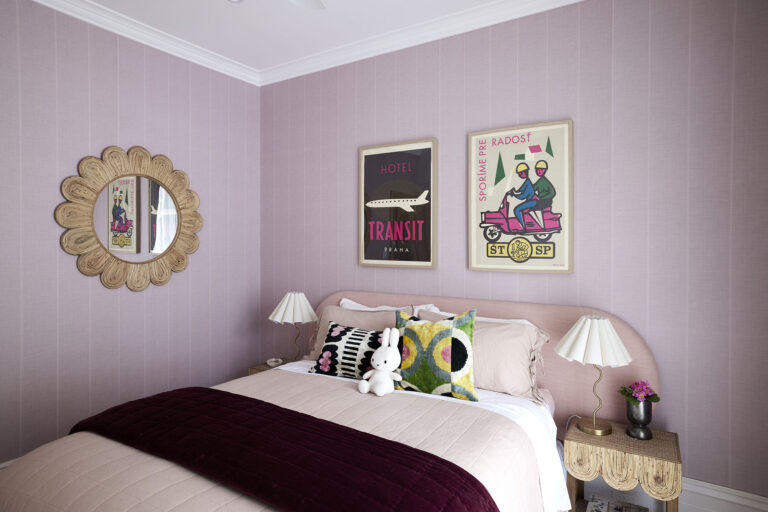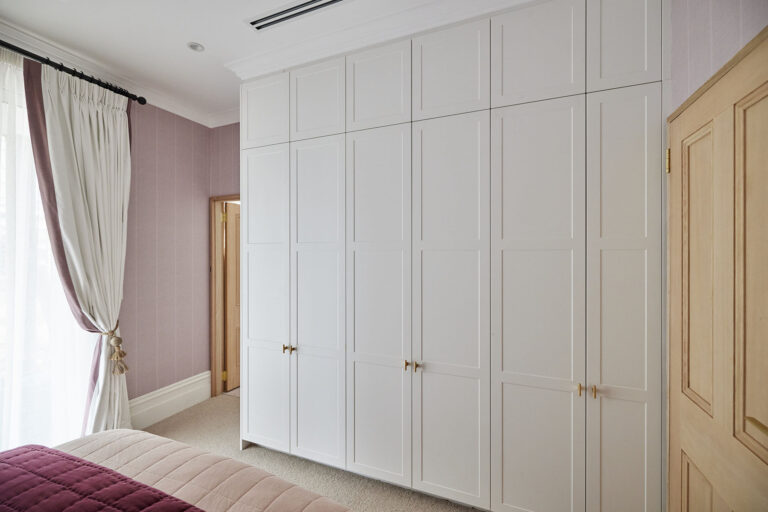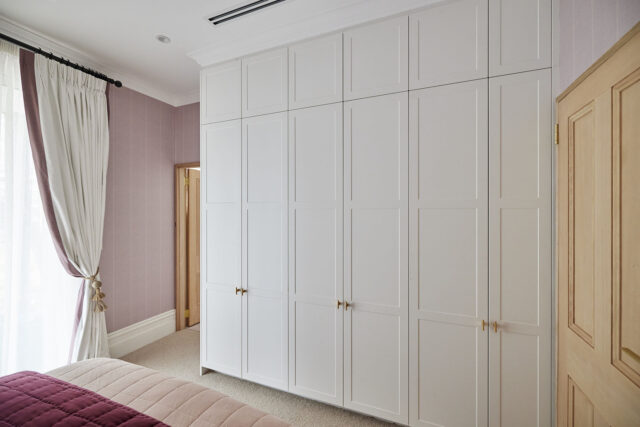 Shop the look
Bedroom
Blush linen Floating Pill upholstered bedhead by Martini Furniture
Hotel Transit and Motor Scooter vintage Matchbox poster prints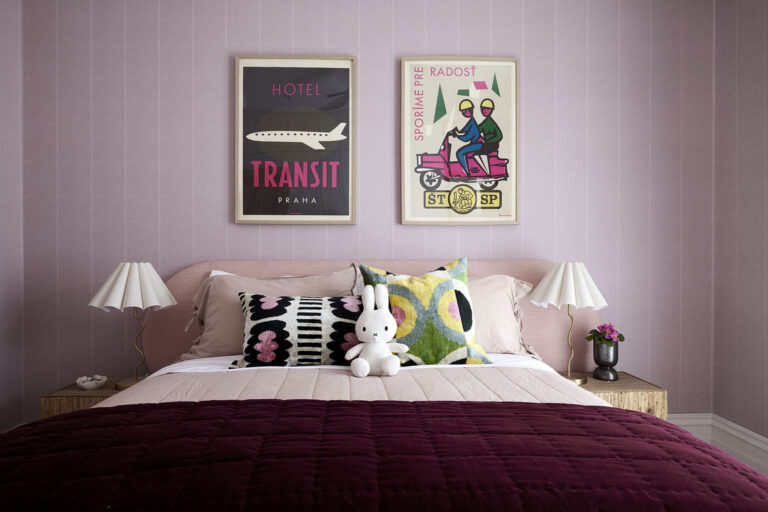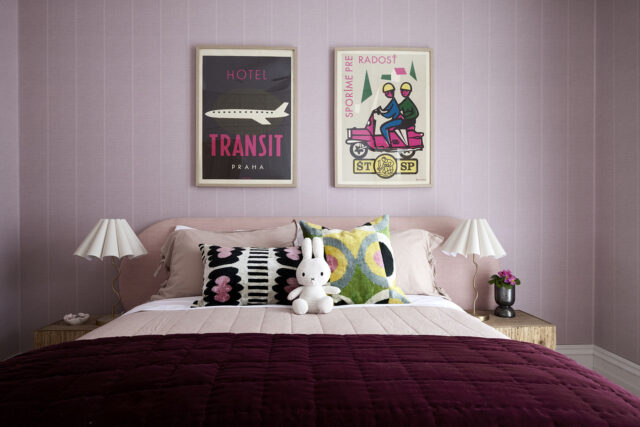 Calypso bedside table and Calypso scallop mirror
Bathroom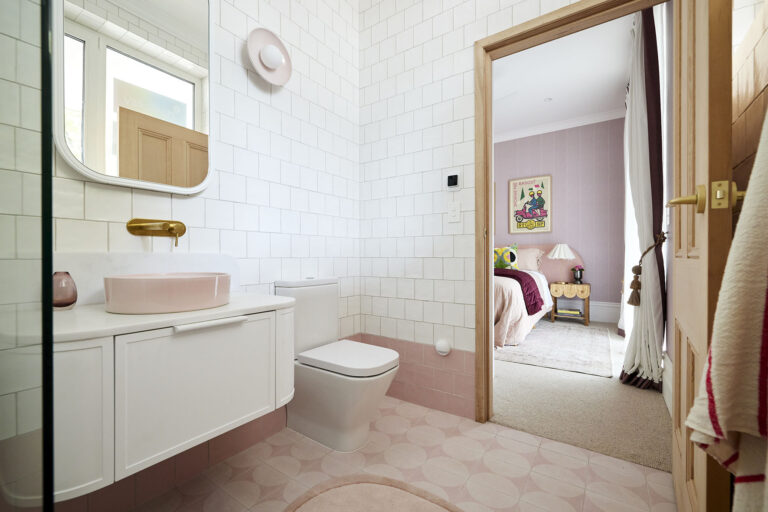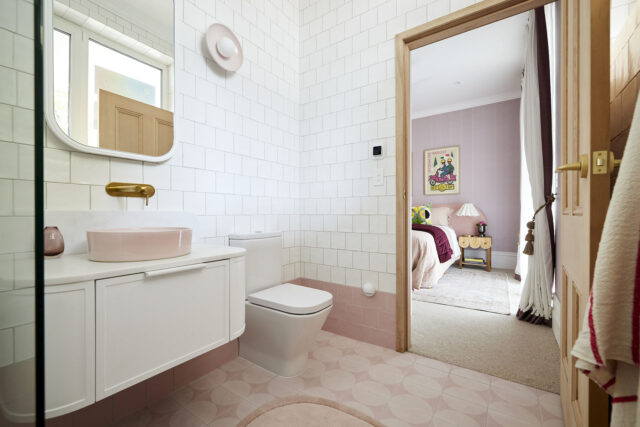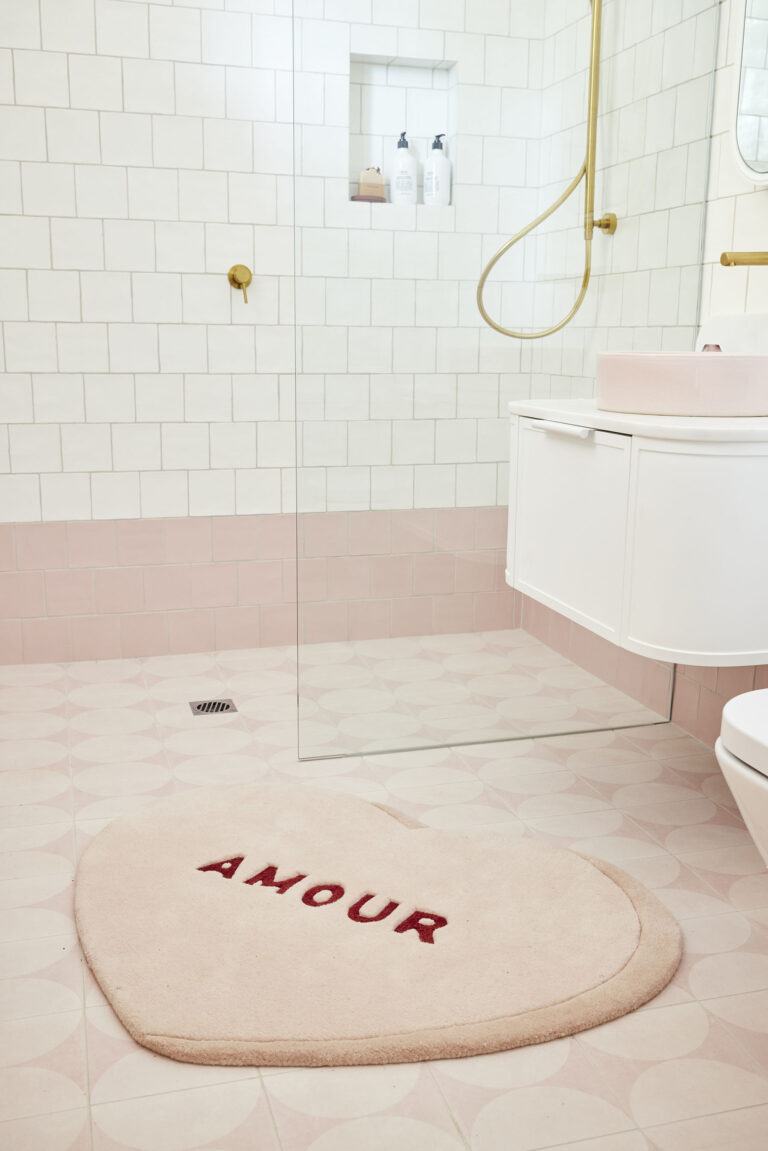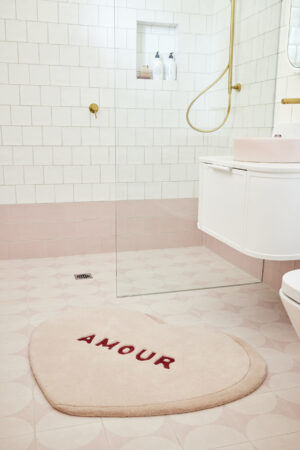 Mizu Drift brushed brass shower
Shop everything from Scotty's bedroom and en suite at The Block Shop
Win Jenny and Dylan's artwork pair from Sunday's reveal
Enter here for your chance to win these two Macedon Sunrise prints by Amanda Skye Mulder for Artist Lane.