Drawing on the colourful, whimsical and often eccentric style of British interior designers Kit Kemp and Abigail Ahern, these Sydney bedrooms (part of a Balmain family home) received the makeover treatment recently courtesy of interior designer Monique Sartor of Sartorial Interiors. "Abigail Ahern is well known for her use of dark interiors while Kit Kemp has a quirky style with clashing colours," says Monique of the inspiration behind the rooms.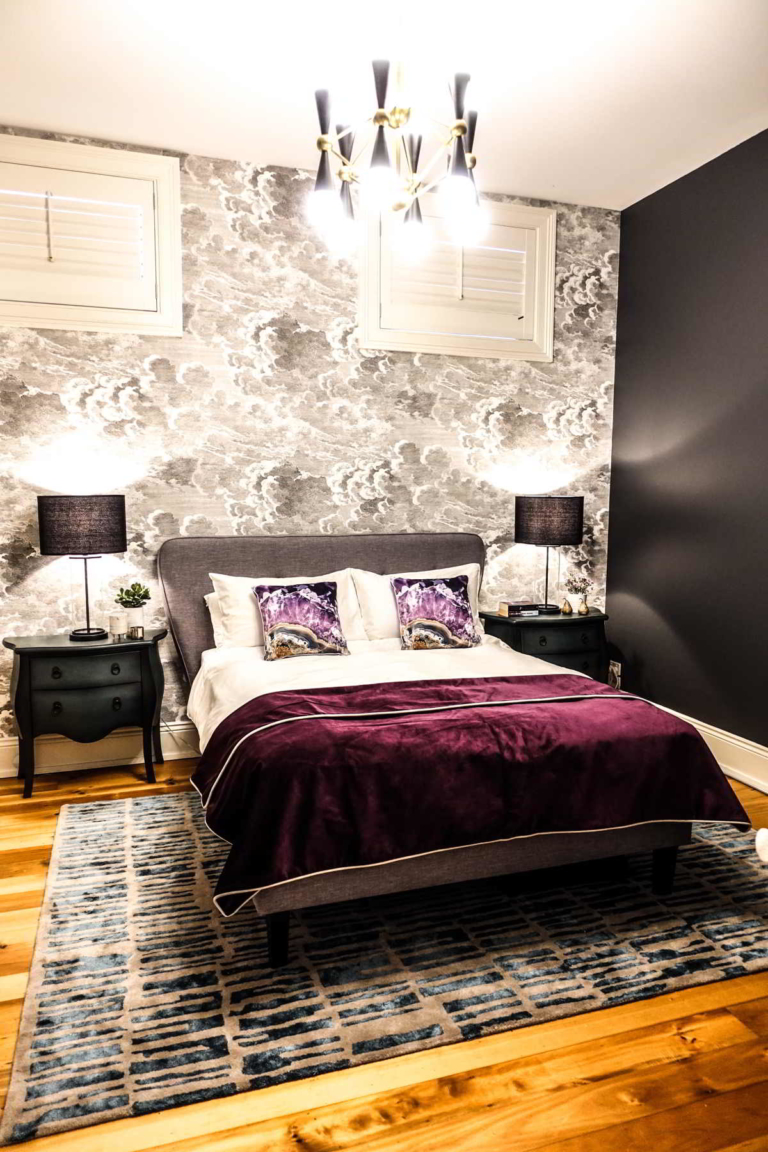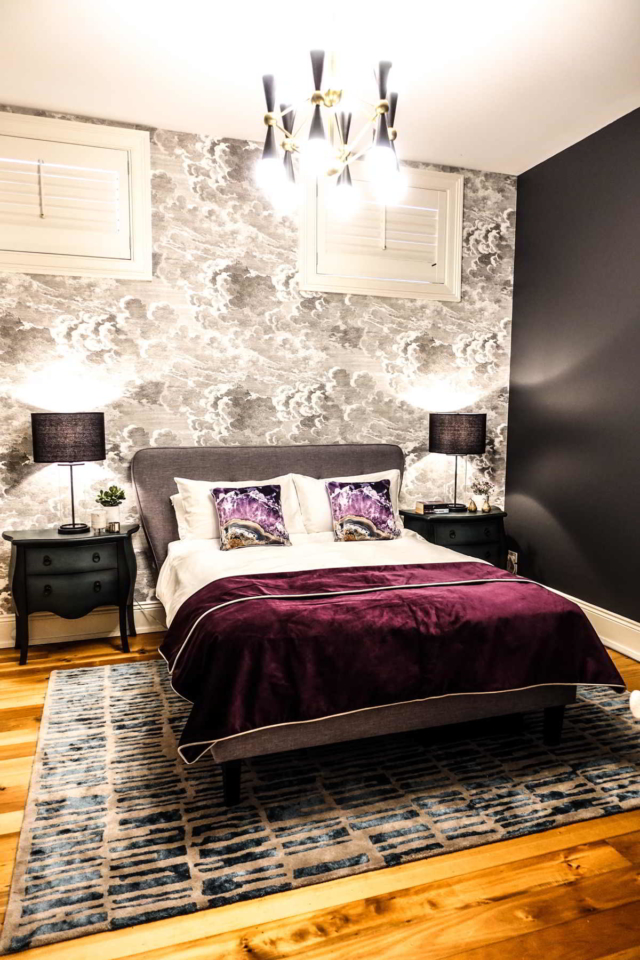 Starting with plain cream rooms, Monique used wallpaper and bold paint colours to create fun yet sophisticated spaces with plenty of personality. "I love using colour in my work.  I think so many people are afraid of it which baffles me because it can really elevate a space when used well," says Monique.
The makeover kicked off in the dimly lit master bedroom with Fornasetti's iconic Nuvolette wallpaper and a generous splash of charcoal paint (Resene's 'Koala') – a risky choice considering the low light factor, but Monique enjoys pushing her clients out of their comfort zones. "The result is dramatic and warm and inviting and somehow feels larger than when it was cream," says Monique. Finishing touches include soft furnishings in clashing teal and purple.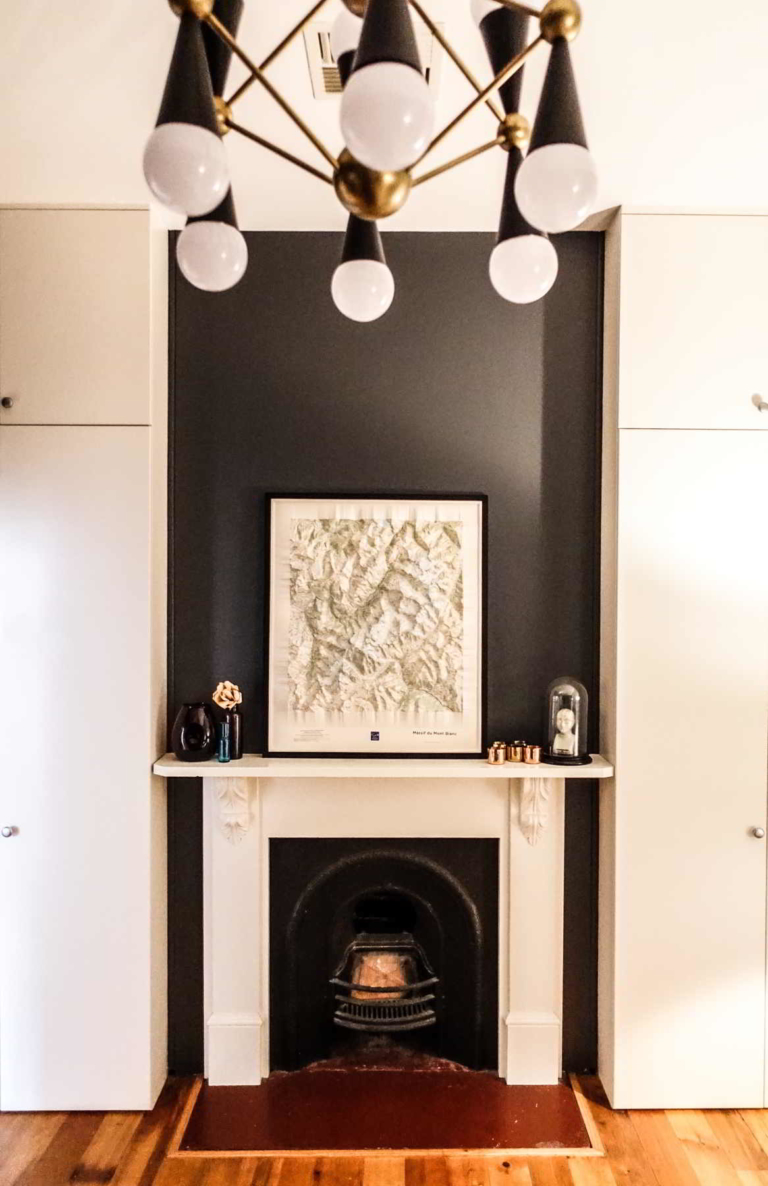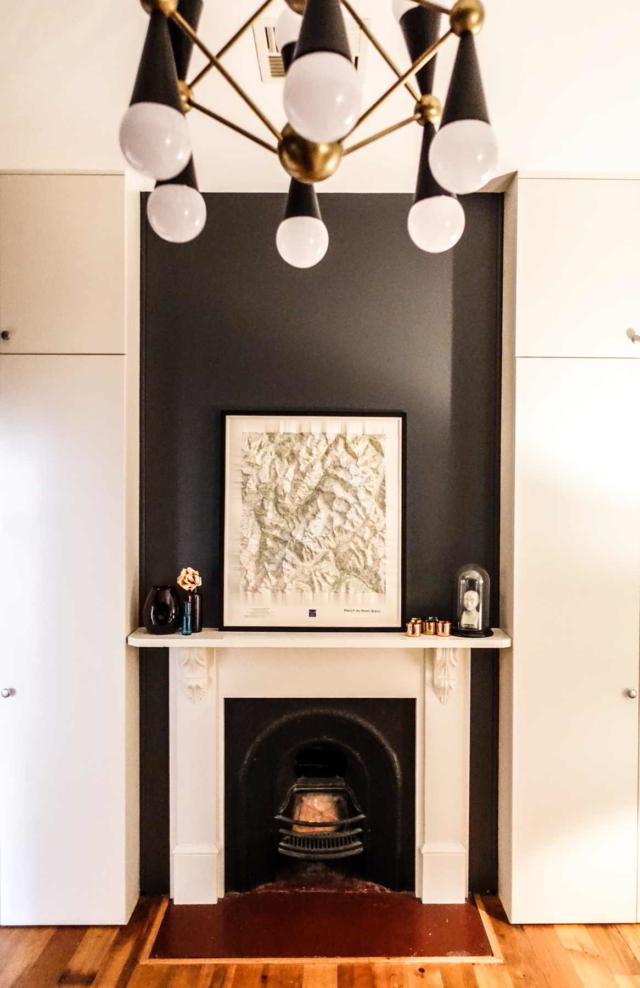 The nearby toddler's room is a delightful space that's sports a statement swathe of Kiki Slaughter's painterly 'Oh La La' wallpaper on the back wall, accessorised with a trio of silver faux deer heads and Resene 'Opal' paint. The Fantastic Furniture house bed (painted with Resene 'Imbue') is another highlight alongside a United Interiors bunny print that hangs above the fireplace.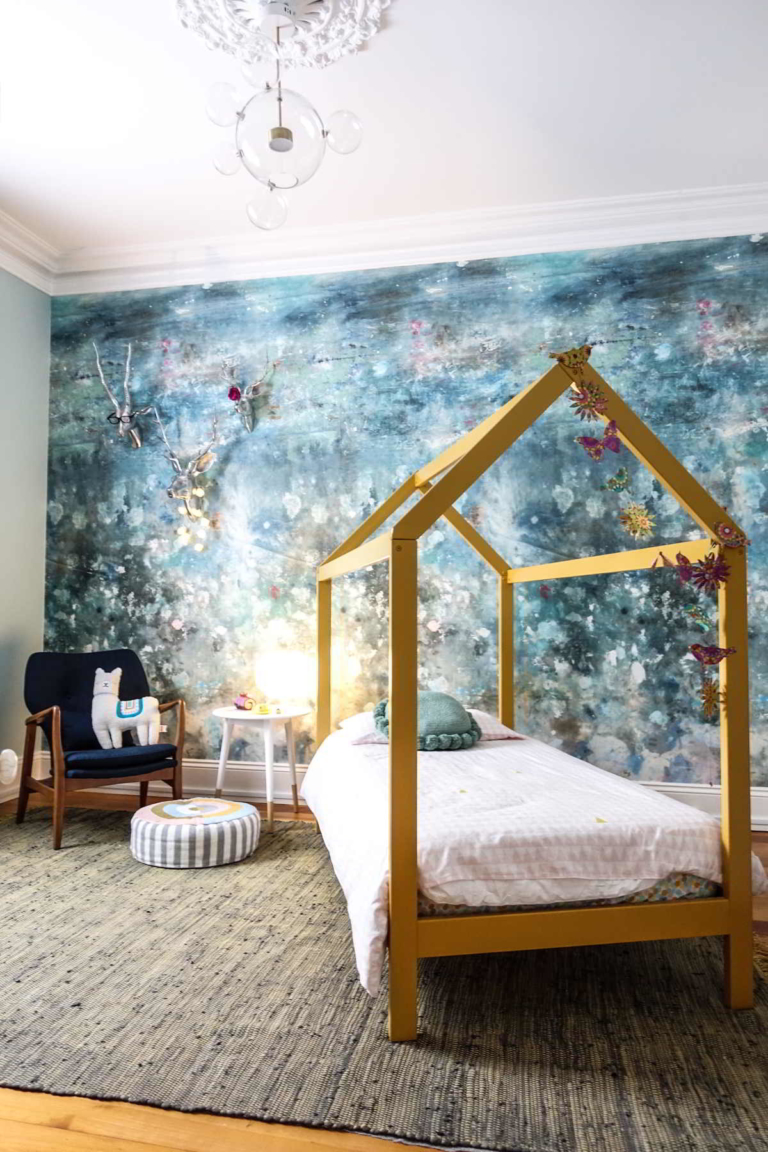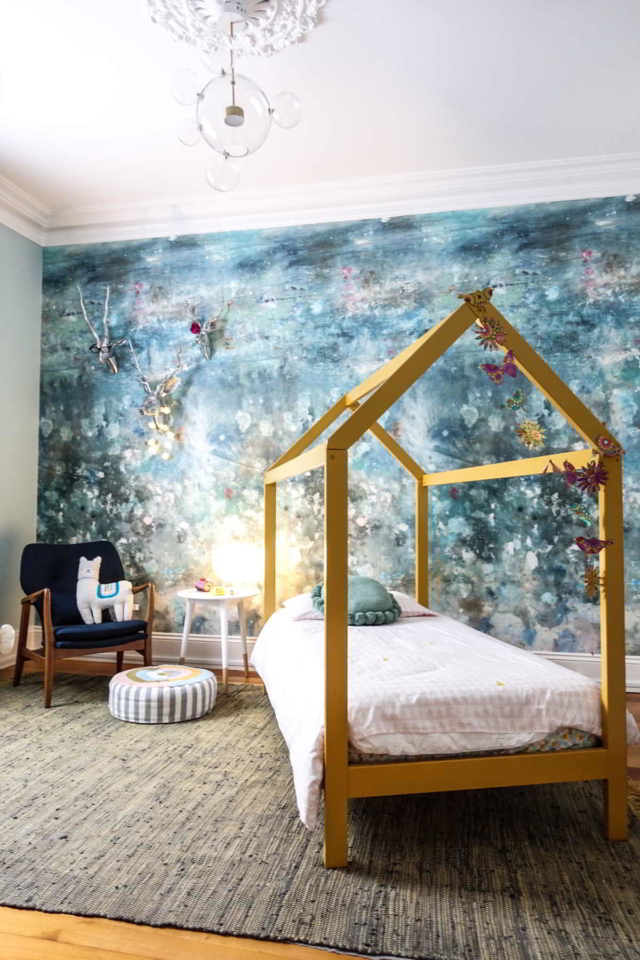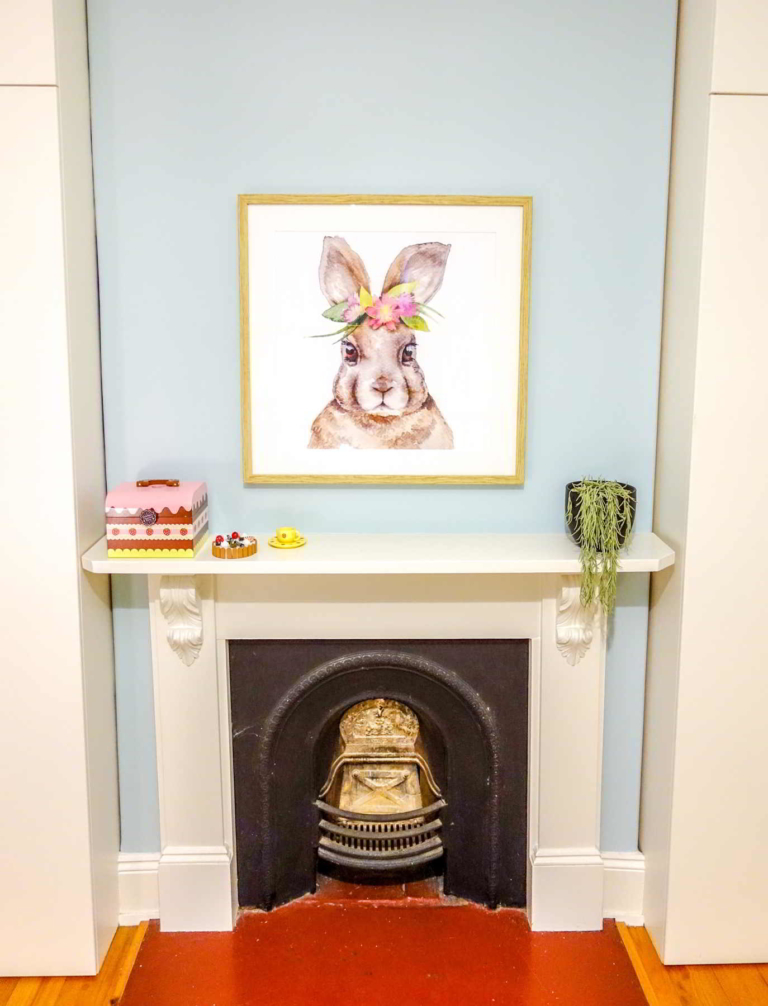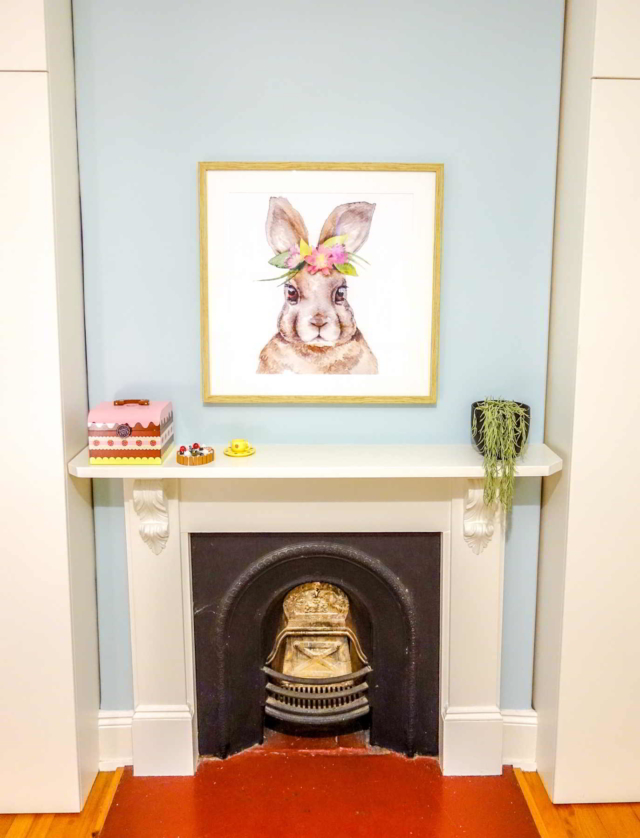 "The nursery was designed before the owner's last baby arrived and given we didn't know the gender, the scheme had to work for a boy or girl," says Monique who used a deep teal paint (Resene's 'Hydroponic') on the walls with ombre linen curtains in the same hue. An oversized yellow flower decal from Urban Walls sits alongside the cot with a gorgeous gold-flecked Amigos de Hoy rug the perfect complement on the floor.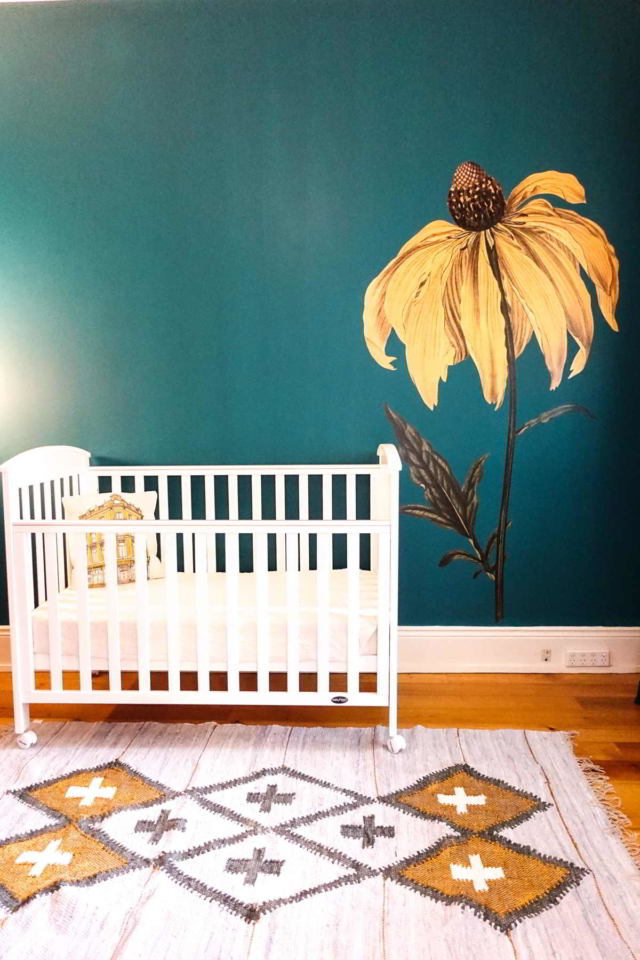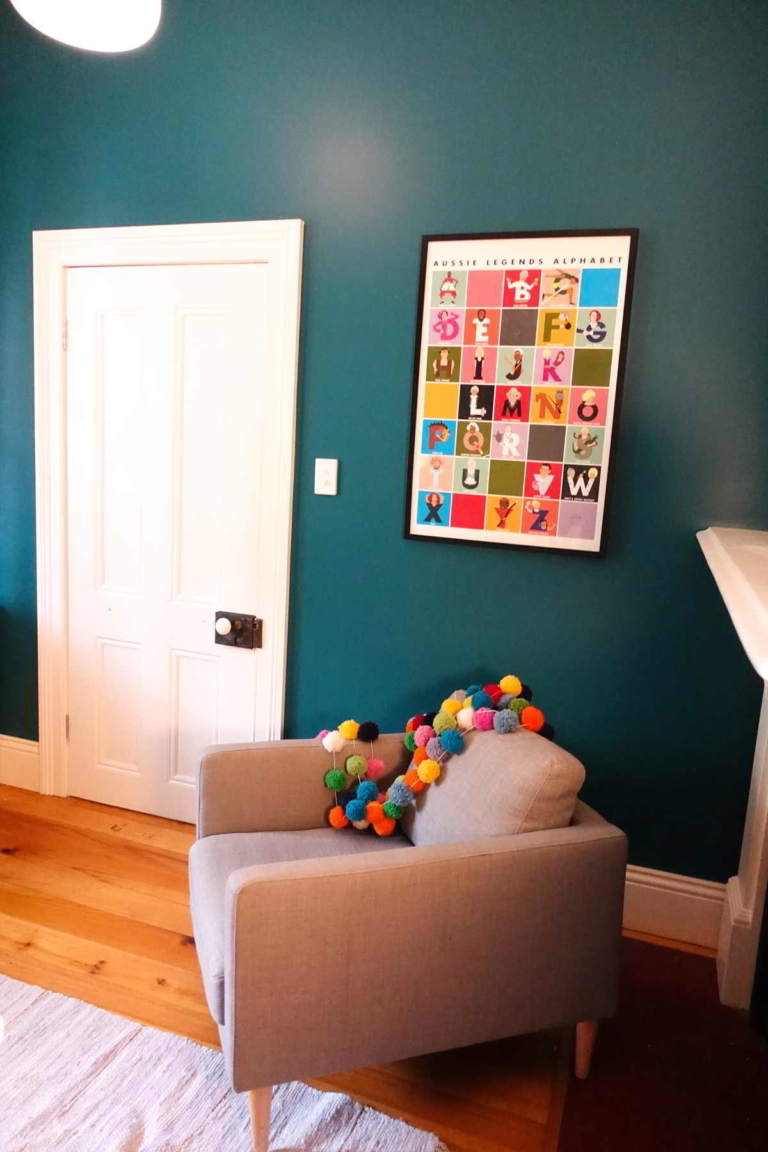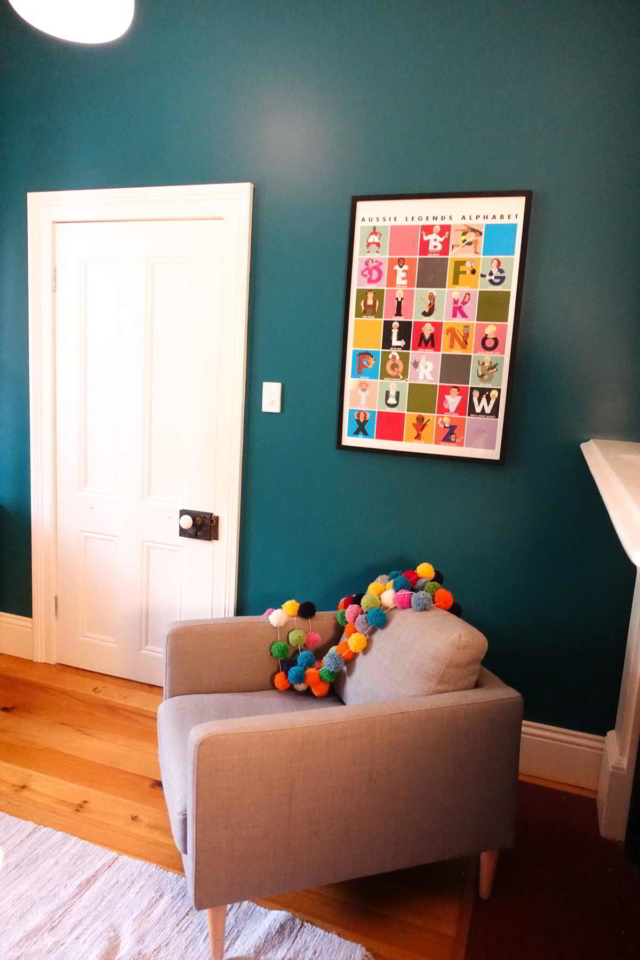 "Overall, we took some risks, but I believe they paid off!" says Monique who admits to massaging her clients' modest budget in order to spend money on the items that would have the biggest visual impact. "Ultimately the client loved the result and having a happy client is like having a sugar rush!"
Photography: Monique Sartor