It's Day 2, Week 4 of the Rapid Renovation Challenge and today we are diving into the dining room. If you remember back to Week 1, we got our first look inside the property and checked out the existing dining area. While it's a great size with some very workable dimensions, there was one very obvious feature that was dating the space: the arches, all four of them. This property really did abound with arches, a reminder from when the property was first updated.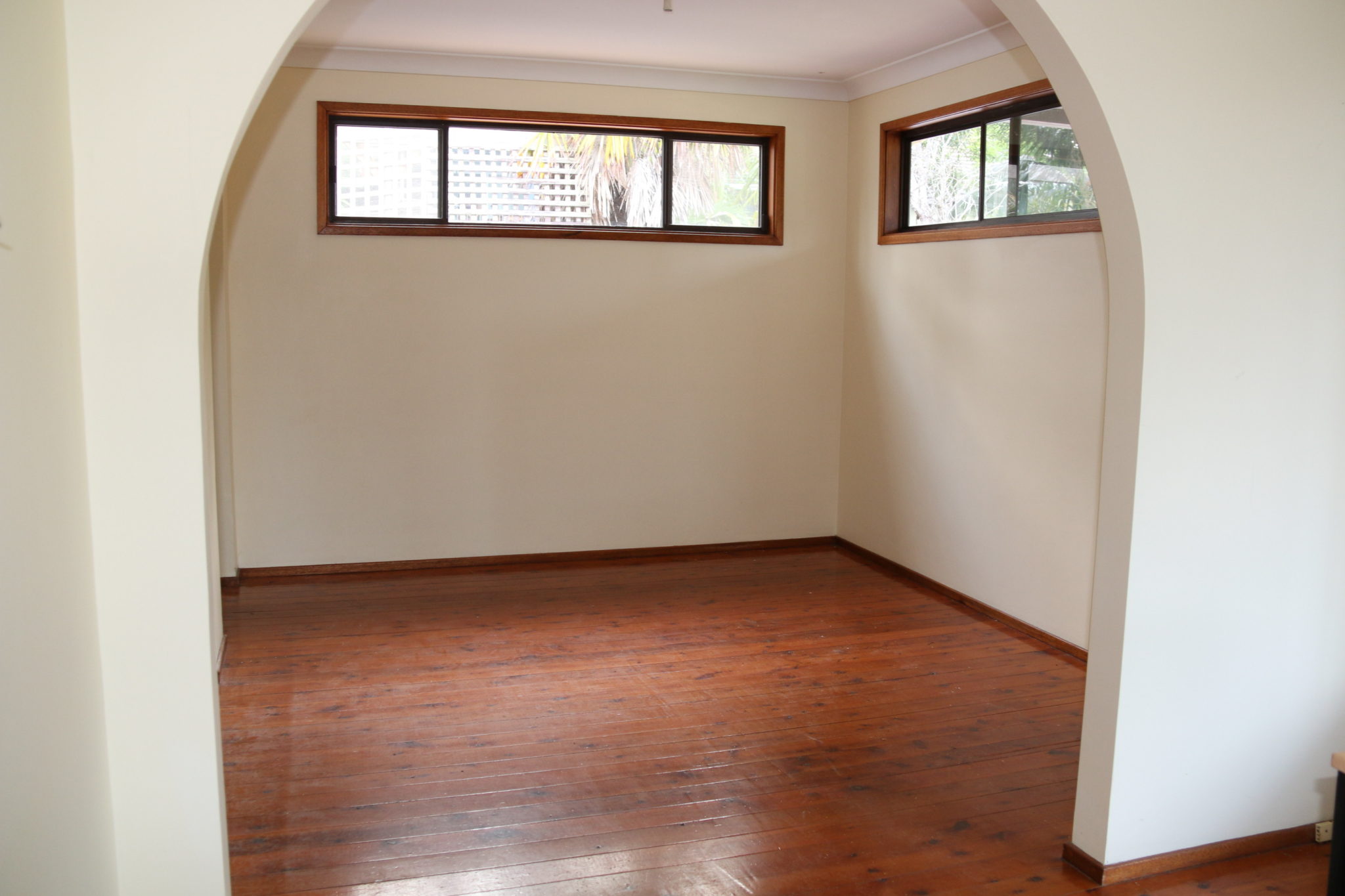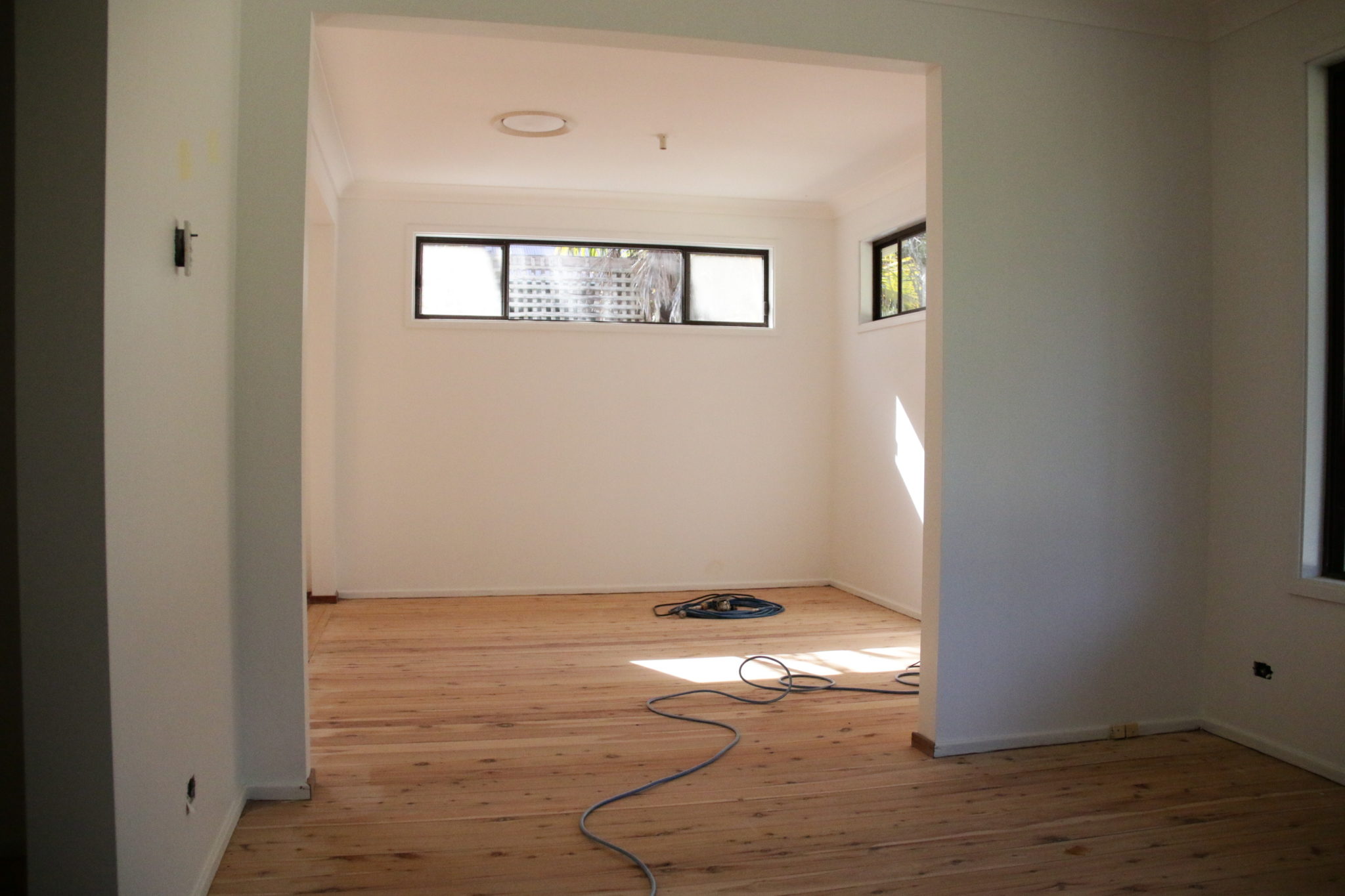 The existing dining area
Naomi's primary focus when updating the dining area was to remove the arches and modernise the space, which she did by working with her chippie to square them off which immediately changed the whole feel of the dining area.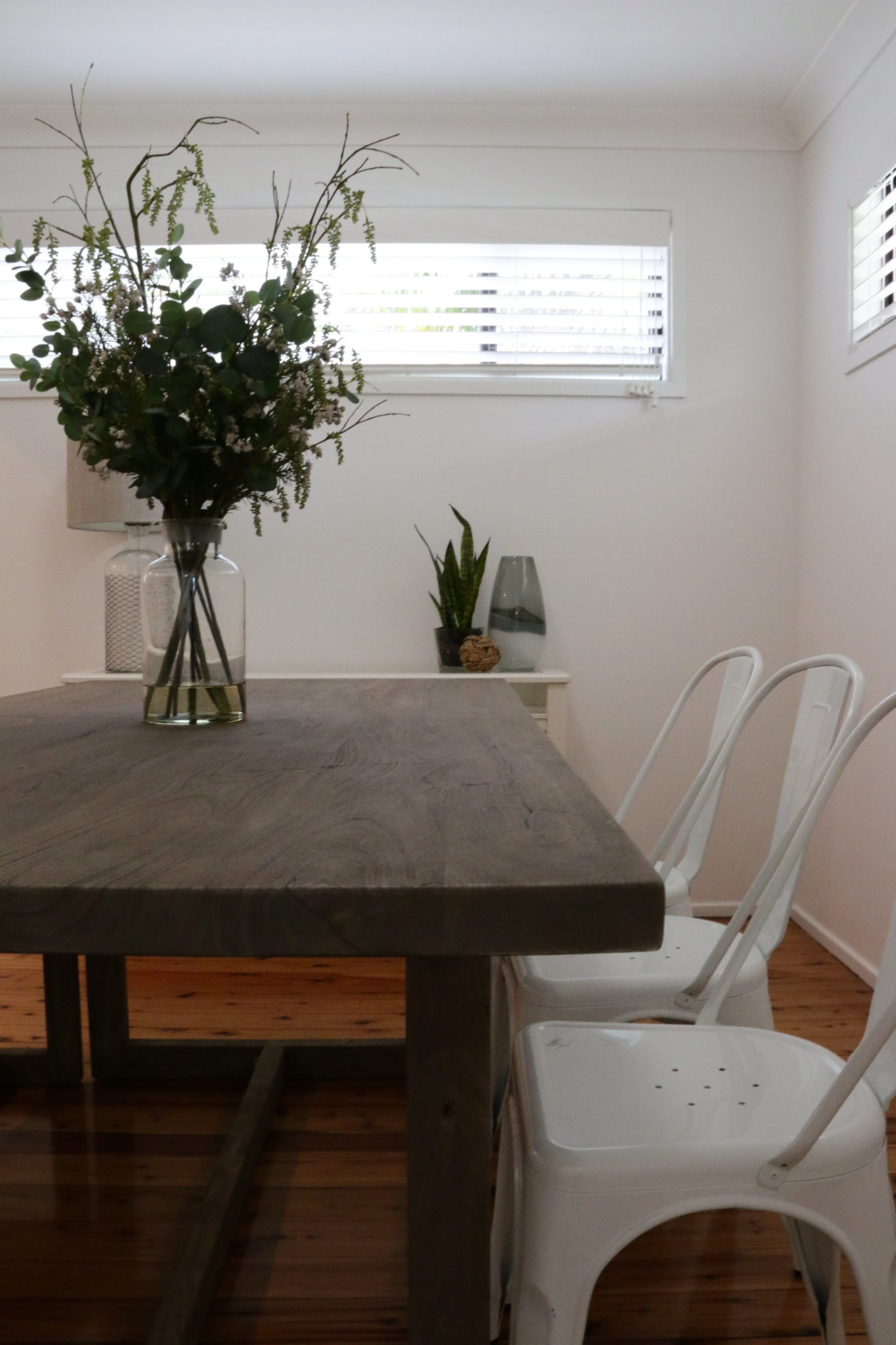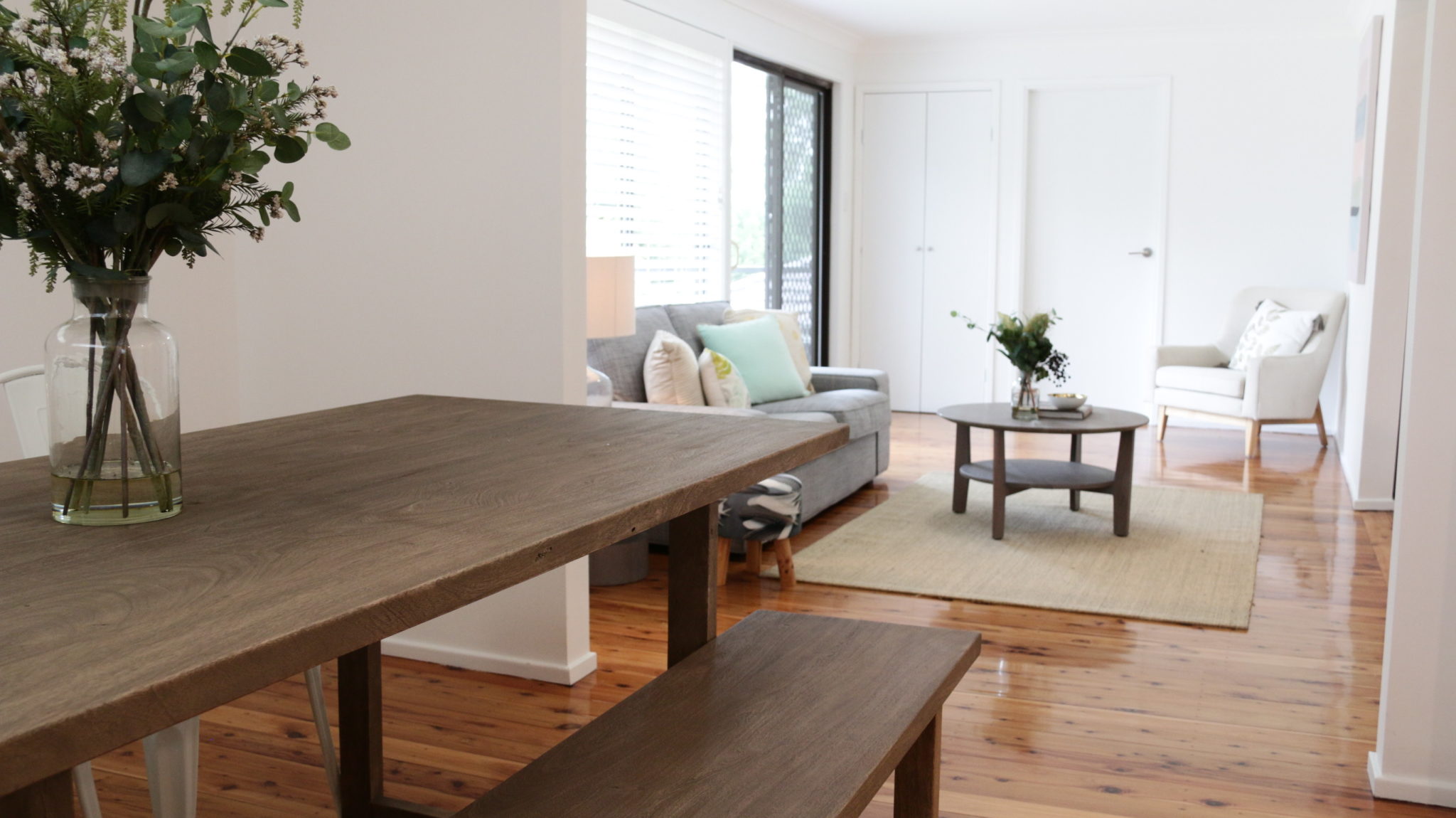 The new look dining area is fresh, clean and modern with nary an arch in sight. Naomi has worked her magic to create a space that suits both a young family and downsizer, the two target markets for the property.
Make sure to pop back in next week for the next room reveal. In the meantime, if you missed any of our previous Rapid Reno posts, you can check them out at the links below.
Introducing the Rapid Renovation Challenge
The Rapid Reno Challenge – reno aims and first look inside
The Rapid Reno Challenge – kitchen and bathroom
The Rapid Reno Challenge – bedrooms and utilities
The Rapid Reno Challenge – complete bathroom overhaul
The Rapid Reno Challenge – the bathroom continued
The Rapid Reno Challenge – introducing the bedrooms
Naomi Findlay is one of our resident experts, principal of Silk Home and founder of the International Institute of Home Staging.