Welcome back to week 2 of the Rapid Renovation Challenge. Last week we introduced you to the property that our very own Naomi Findlay is giving  the 'rapid reno' treatment. The 3 bedroom, weatherboard family home in the Sydney suburb of Heathcote was complete with all its exisiting, original features, that is before Naomi got her hands on it!
We also gave you the first look inside the property and Naomi walked you through the main living and dining areas, complete with plenty of mission brown paint and 'classic' arched doorways. This week, we'll be taking a look at the kitchen, bathroom, bedrooms and utilities and Naomi will be sharing her goals for each space.
The existing kitchen (below) continues the 'brown' theme thanks to the brown marble bench tops and ply cabinetry but is a great size, something which Naomi feels will make her job that little bit easier as an extension isn't needed. There's a couple of hidden suprises in store however but nothing that the team can't handle in the quest for the creation of a modern, open plan, family friendly kitchen space.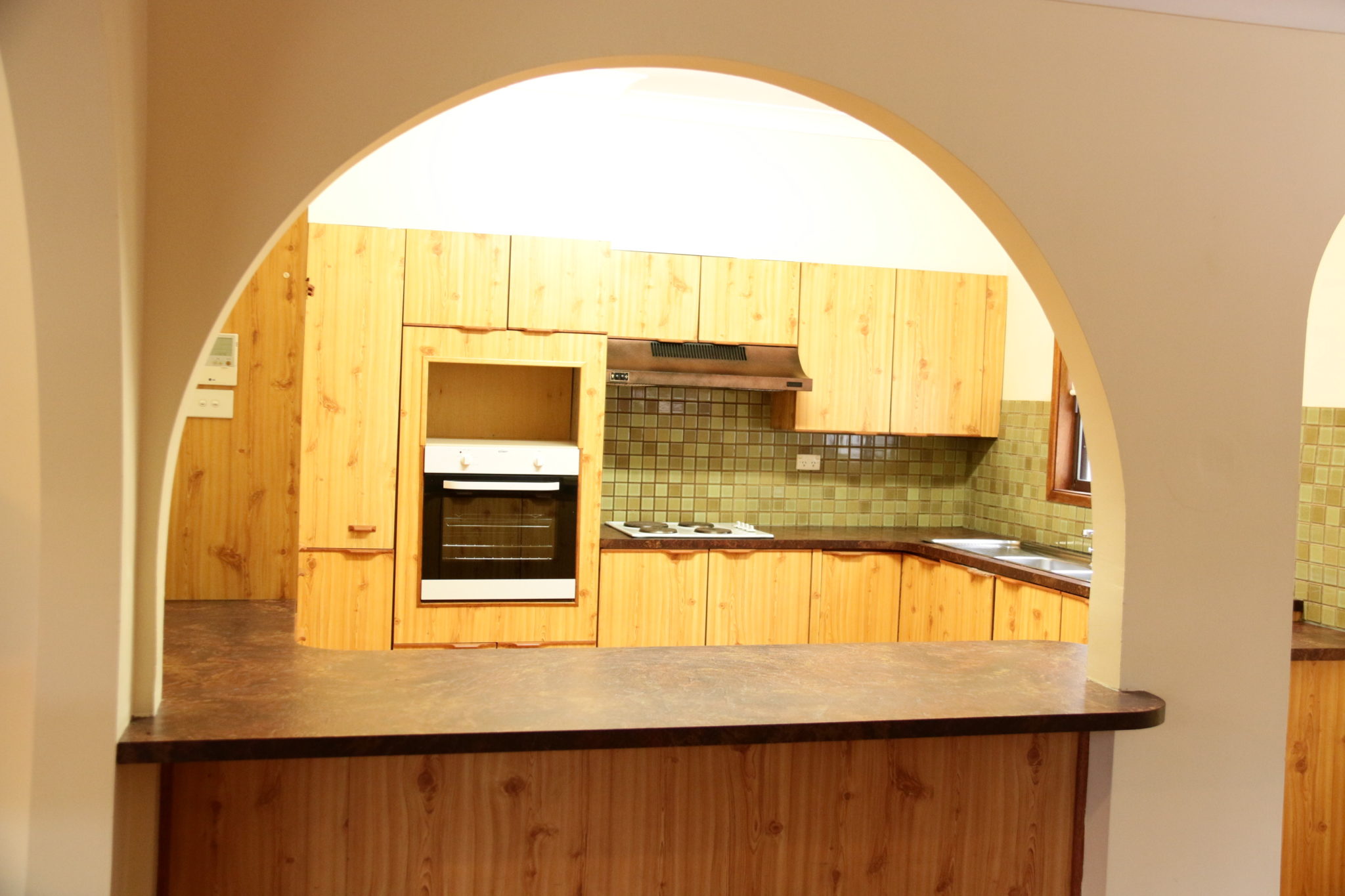 Existing kitchen
Existing kitchen
Naomi also walks us through the exisiting bathroom, complete with all the original fixtures and her plans for giving it a complete makeover.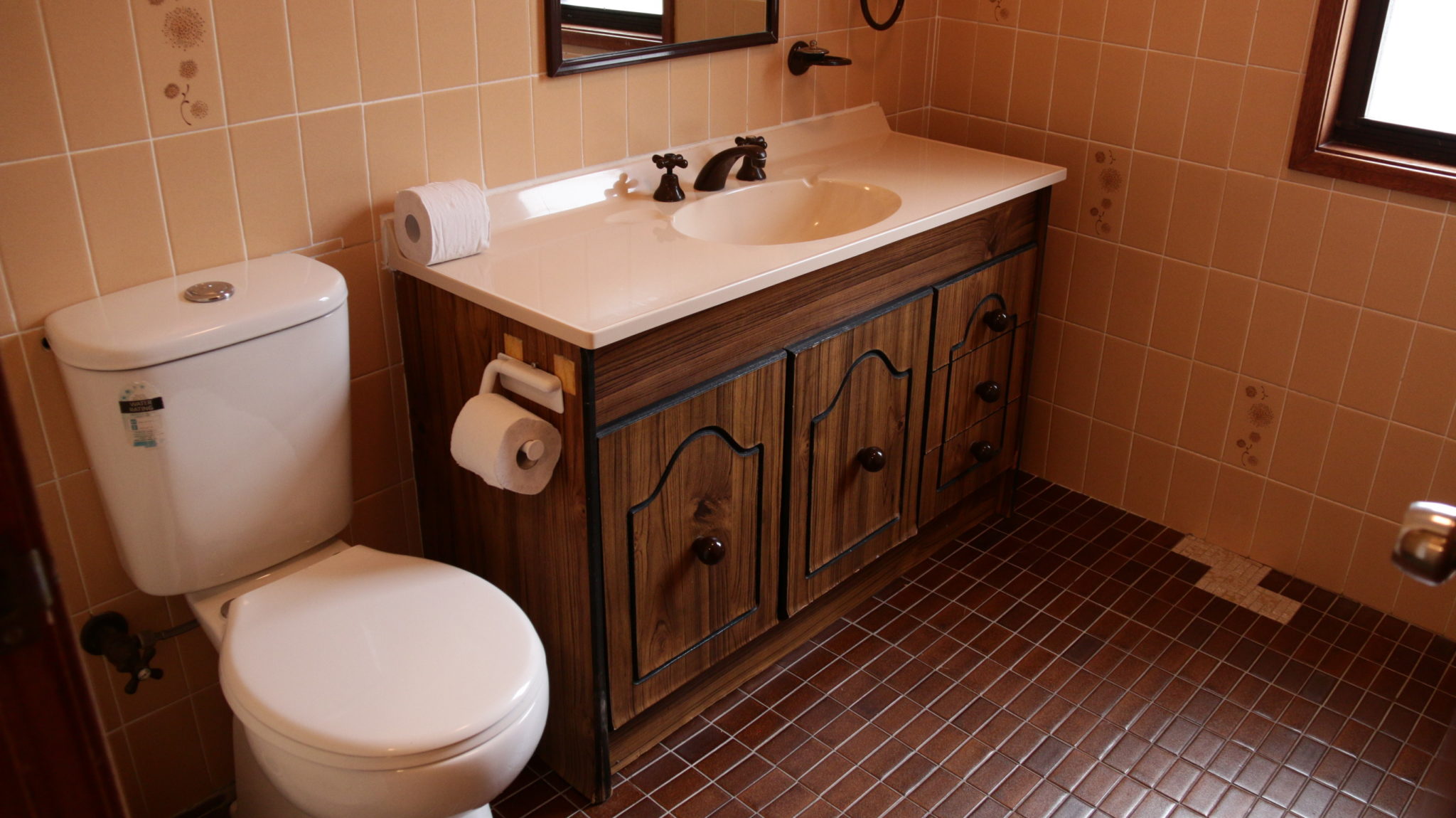 Exisiting bathroom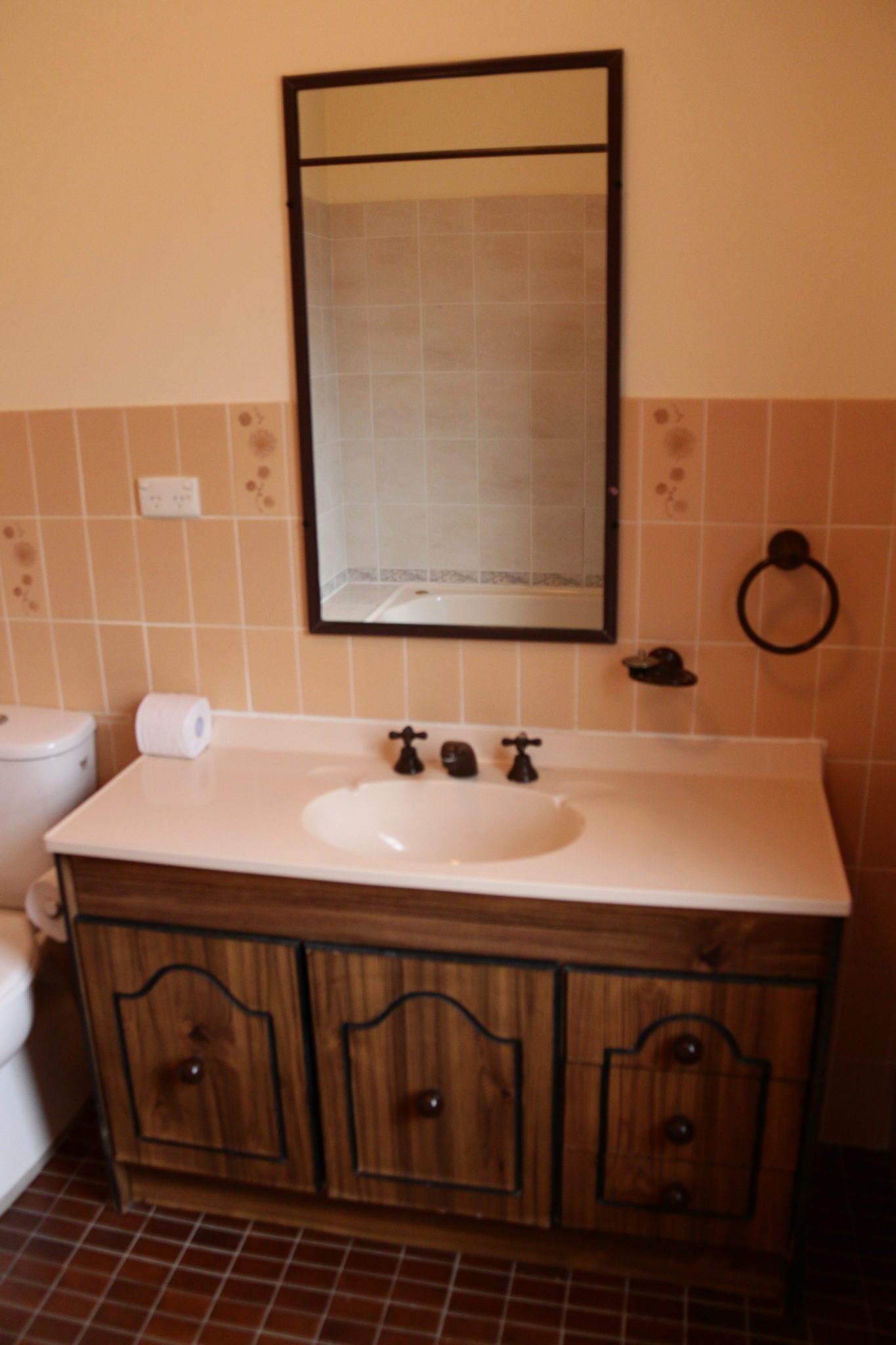 Existing bathroom
Make sure you pop back in on Wednesday to check out the first look at the existing bedrooms and utilities.
In the meantime, if you've missed any posts, find them below:
Introducing the Rapid Renovation Challenge
The Rapid Reno Challenge – reno aims and first look inside