It's Week 2, Day 2 of The Rapid Renovation Challenge and we are super excited to walk you through the rest of the house! On Monday, we gave you a look at the existing kitchen and bathroom (check that out here) and Naomi filled us in on her goals for each space.
Today, we are taking a look at the 3 bedrooms and utilities space in all their rather traditional glory. As with the rest of the house, the bedrooms are all in their existing condition. All three are a great size with plenty of storage space but in desperate need of a refresh. Naomi shares how she plans to give the rooms a makeover and add value by still utilising some of the exisiting features.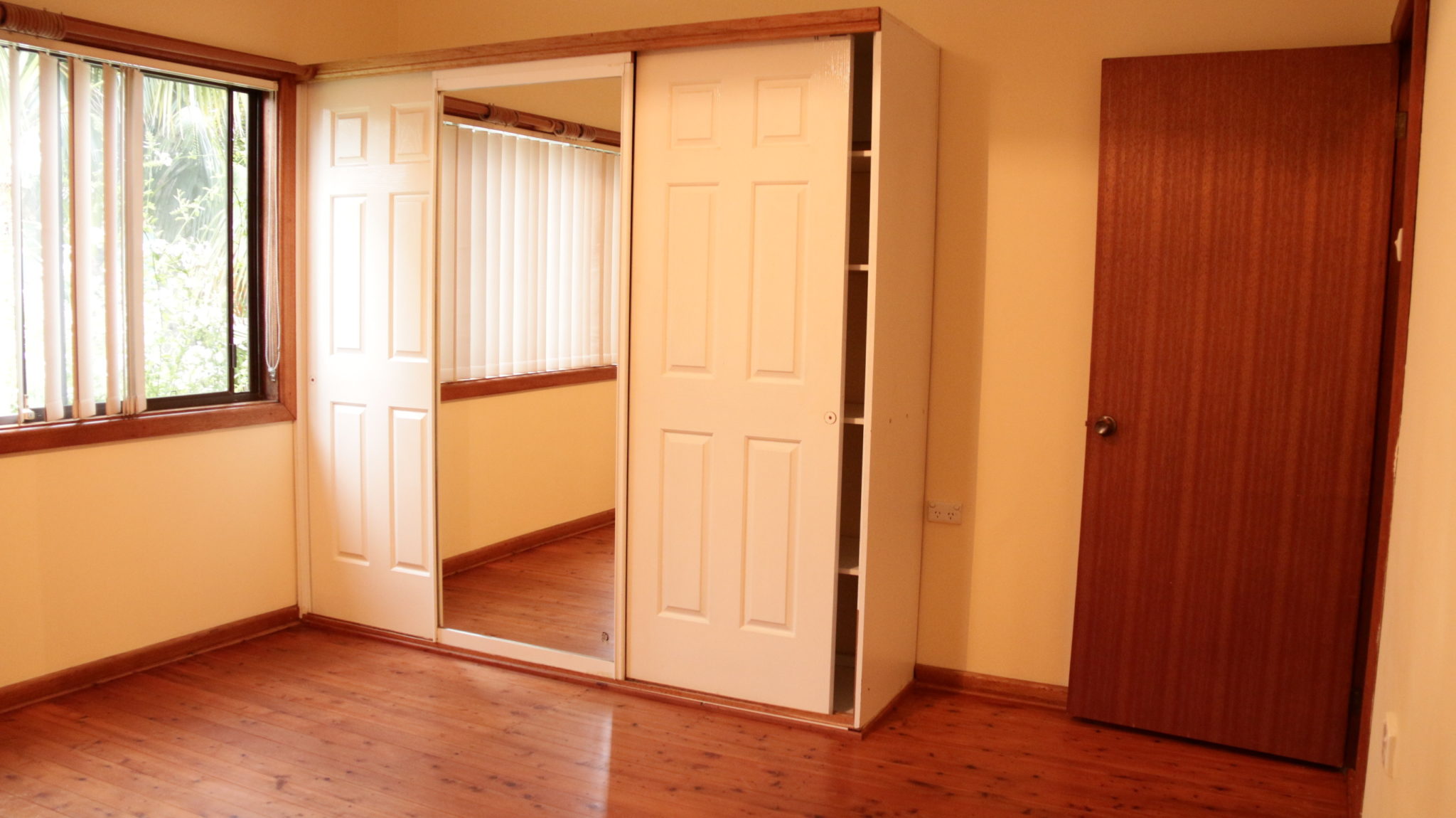 Exisiting bedroom 1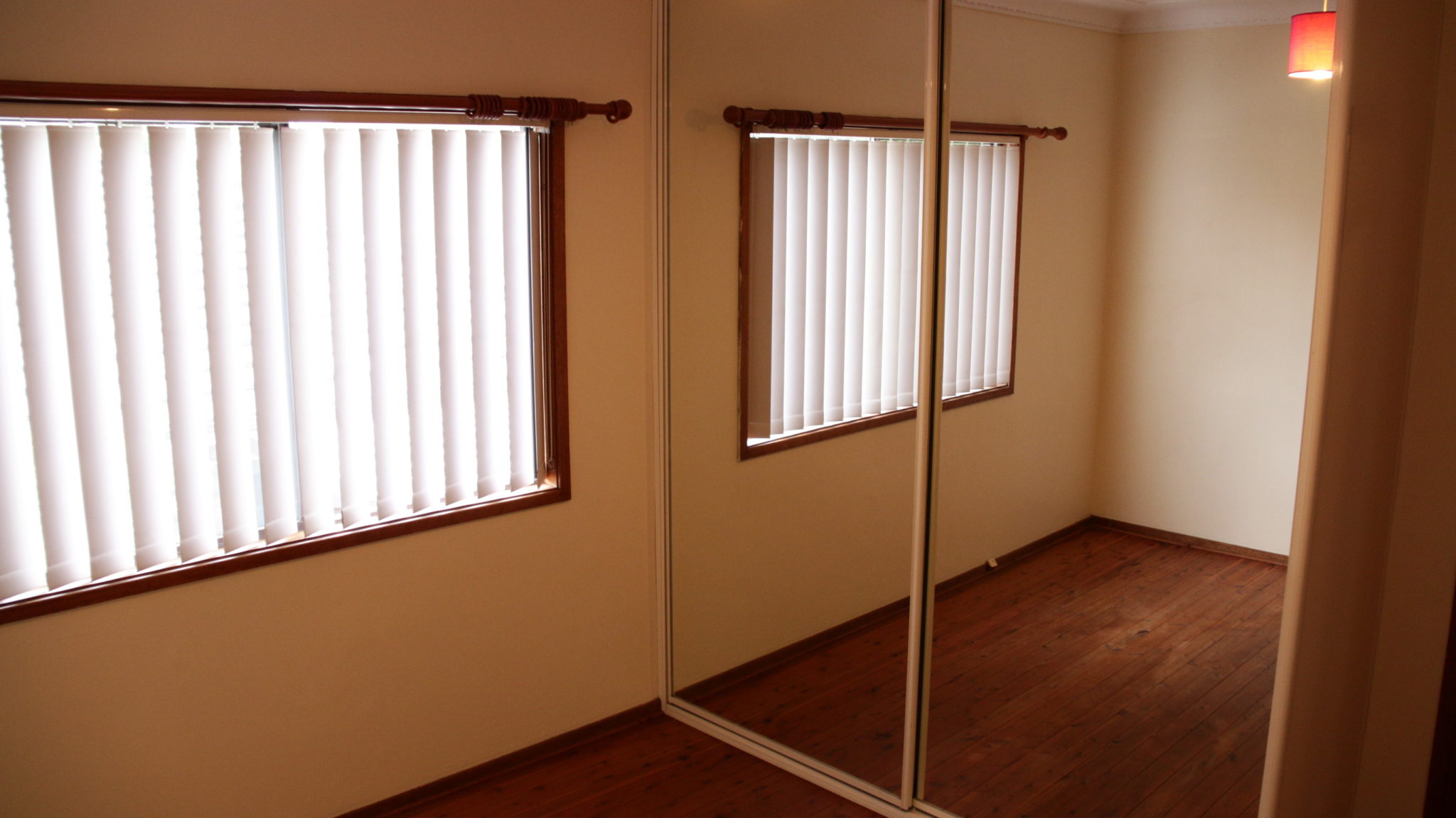 Exisiting bedroom 2
Exisiting bedroom 3
We also take a wander through the second living space to check out the exisiting utilities; a second, seperate toilet and an enormous laundry room, both of which are crying out to be better utilised. Naomi shares how she plans on making the most of all that space to create not only the necessary utilities but extra storage and a second, stand alone shower. Wait until you see how Naomi plans to transform this 3m x 3m (combined total) room to add not only the essentials but plenty of value packed extras that every young family will appreciate.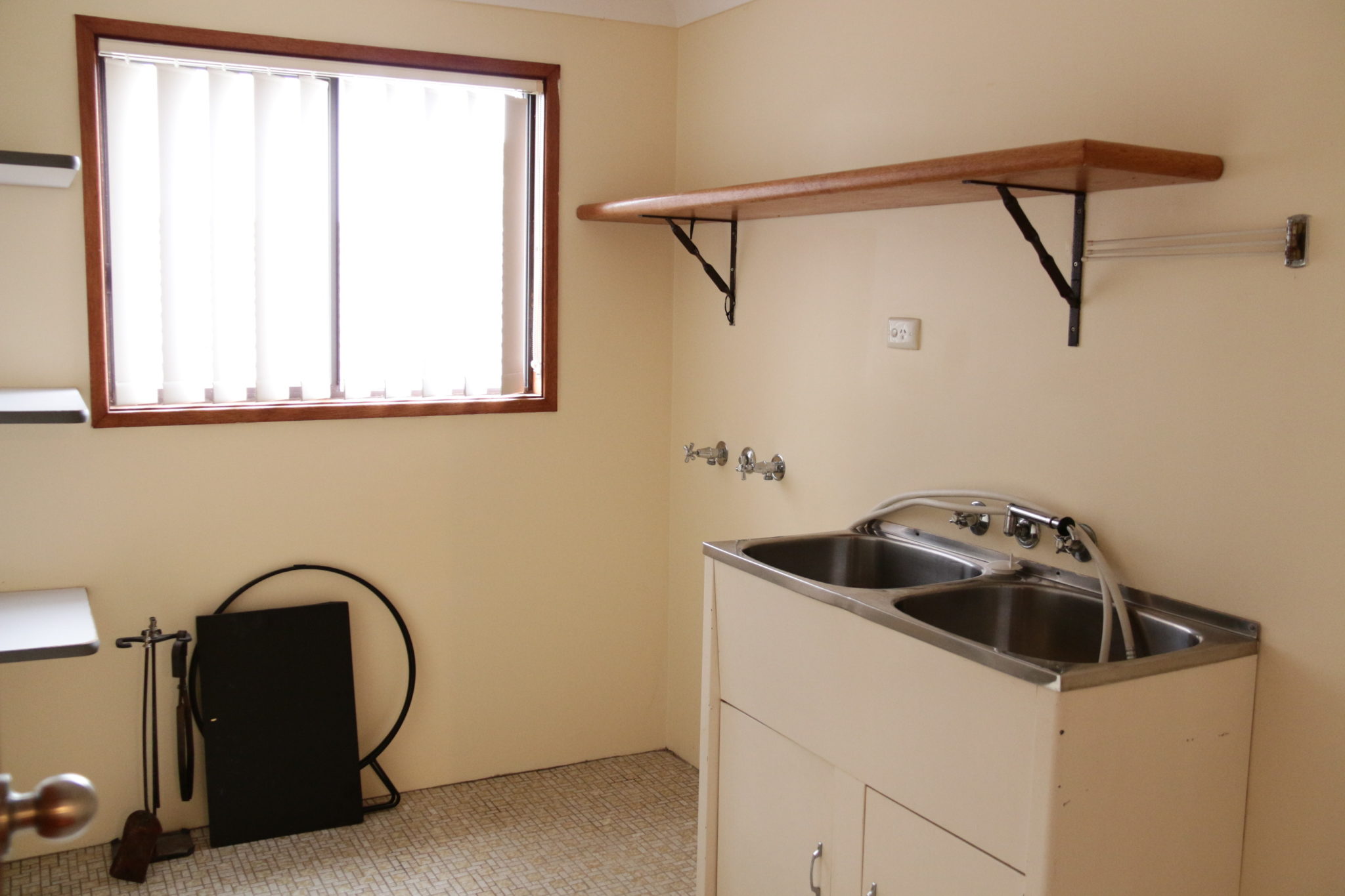 Exisiting laundry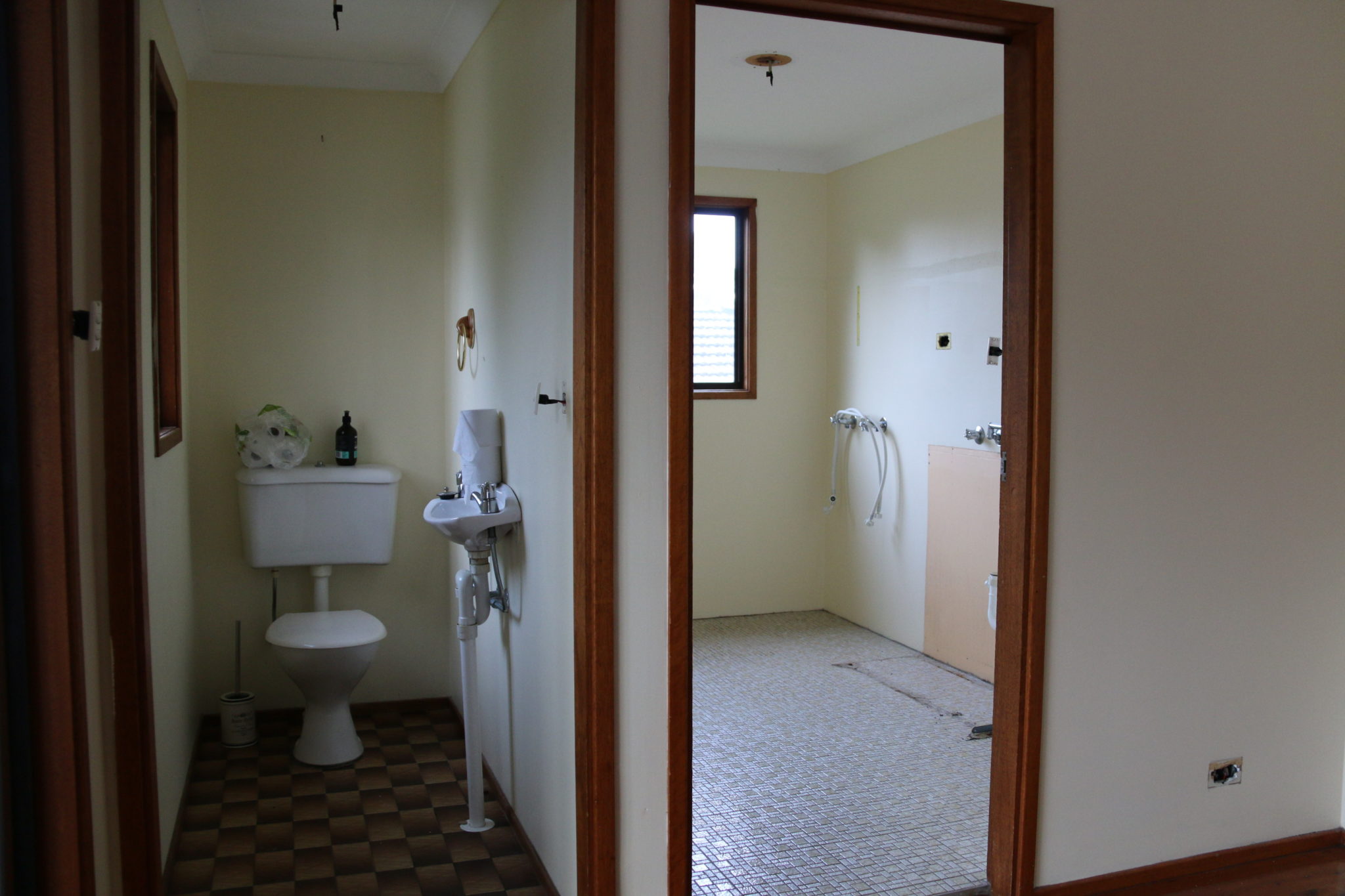 Existing second toilet and laundry
We can't wait to start showing you how Naomi plans to completely transform these rooms across the next 4 weeks. Make sure to pop in next Monday to see Naomi tackle the first cab off the rank: the bathroom. In the meantime, if you missed any of our previous Rapid Reno posts, you can check them out at the links below.
Introducing the Rapid Renovation Challenge
The Rapid Reno Challenge – reno aims and first look inside
The Rapid Reno Challenge – kitchen and bathroom