With more and more of us working from home, it's no wonder the home office is growing in popularity. Why not take it a step further and set up an outdoor office?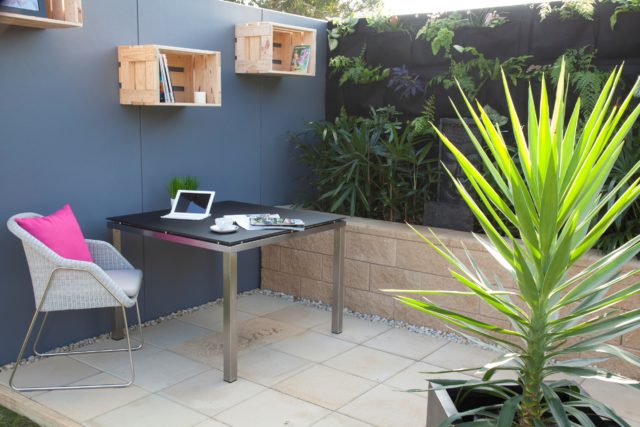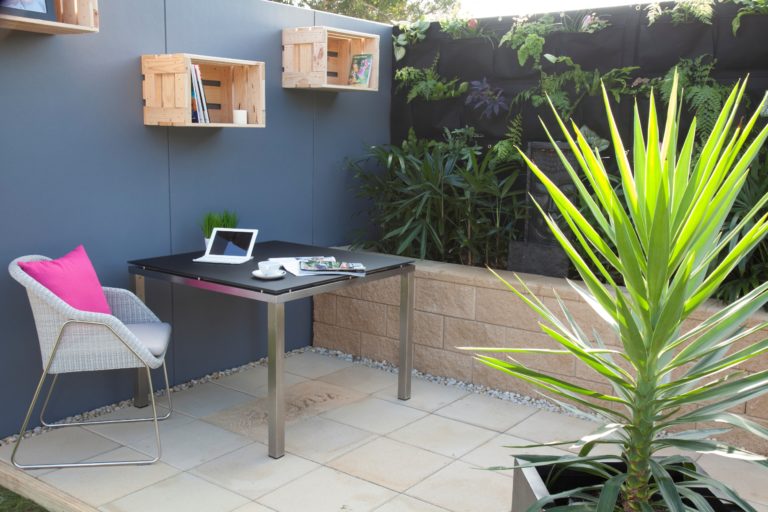 An outdoor office can be a cost-effective way to utilise backyard space while enjoying the fresh air and warmth of Spring (those in Melbourne, be sure to add an extra throw).
Beyond the opportunity to finally finish off the backyard landscaping, incorporating nature into your daily routine has been shown to improve mental health and wellbeing – resulting in more productivity, focus and creativity and less mental fatigue. That, and the ability to escape and connect with nature in the comfort of your own home is a winning combination.
Adbri Masonry's own landscaping expert shares his top elements for designing the perfect outdoor office.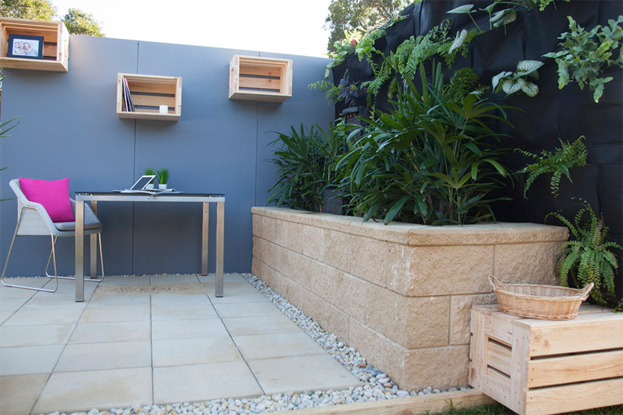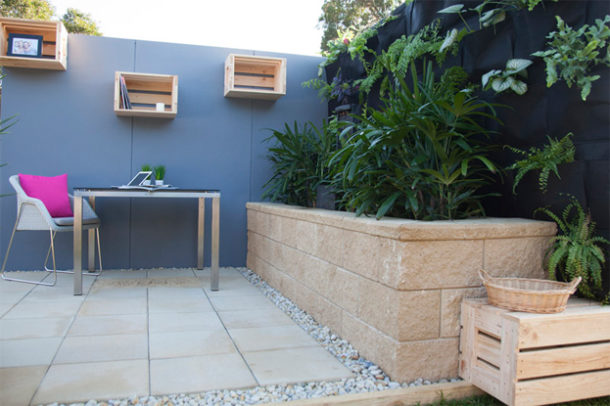 Greenery
Vertical garden walls and low maintenance garden beds will add visual interest, create privacy and leave enough space for all the other outdoor office décor goodies.
Shade
With the days getting longer and warmer, protect yourself from the glare with shade cloths, pergolas or even umbrellas.
Pavers
Use large format pavers such as Adbri's Euro Stone to create a solid area that with defined office boundaries. Placing pavers as stepping-stones on the lawn can create a practical and aesthetic appeal.
Water
Who doesn't love the sound of running water? Adding a water feature will not only create a tranquil ambience, it will also act as a noise-cancelling machine, blocking out any audio distractions.
Furniture
Let's be honest, furnishing the outdoor office is the part everybody looks forward to. Make sure you pick items that have practical features such as hidden storage space to maximise the usability of the space.