Castlery is back with three new collections including a seasonal summer offering, a new lighting range and a limited edition anniversary collection that has been created to celebrate the brand's 10th birthday. From vintage inspired sideboards to weighty marble lamps and textured occasional chairs, we've pulled together our favourite pieces from the new ranges.
Crescent six drawer dresser
With its vintage styling and sleek arches, the Crescent collection is one of our favourites from the latest Castlery line-up. Crafted from mindi wood with a white-washed burl veneer, the naturally graphic pattern adds contrast and texture to create a focal point for any room. The collection comes in a bed, bedside table and a six drawer dresser and each piece boasts rounded edges and gentle curves. $1,999.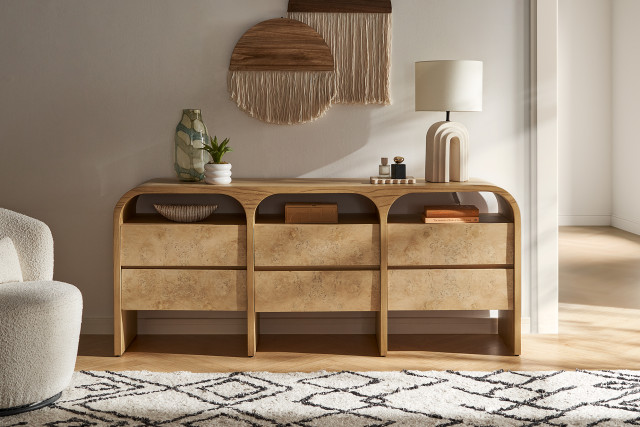 Faro sculptural floor lamp
Cool, minimalist and sculptural we love the Faro floor lamp. A sculptural pillar with sand glazed texture, it's crafted from resin and paired with a classic linen shade to help diffuse the light. Simple and stylish, this contemporary piece is the perfect statement maker that is subtle enough that it won't take over a space. $369.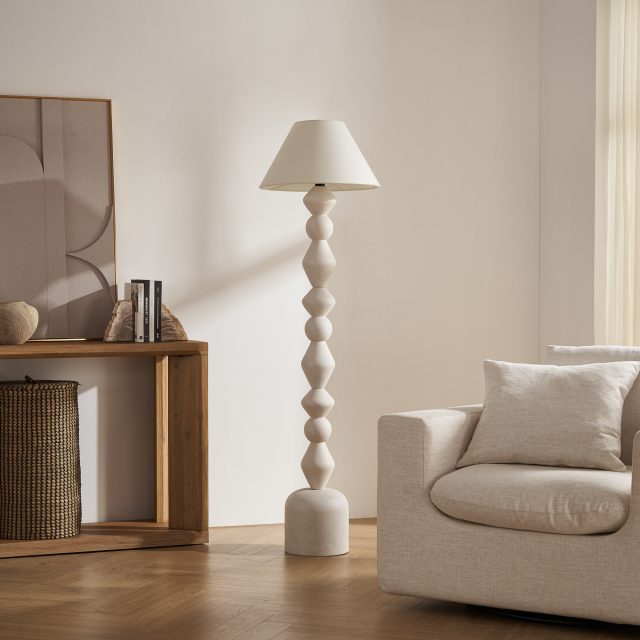 Rochelle bed
A mainstay of the Castlery range, this bed is now available in a limited edition fabric (Chai Revival) which is an earthy play on boucle. It's part of the brand's 10th anniversary limited edition collection that revisits its iconic pieces and gives them a makeover in the process. $1,599 (queen).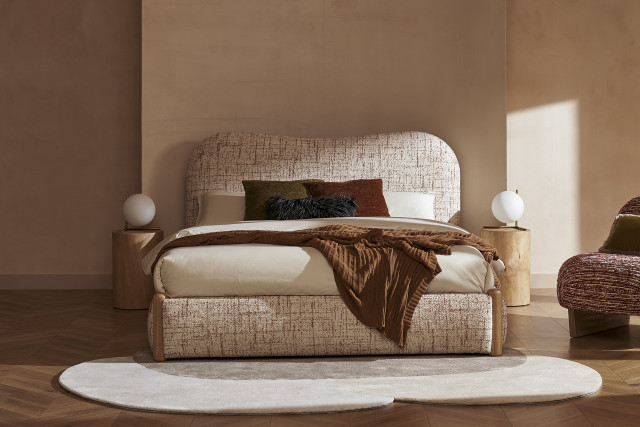 Ariel sideboard
A 3D textural, woven statement piece, the Ariel sideboard boasts intricate weaving detail. Set on sleek brushed brass legs, this versatile piece is perfect as a console or as a feature in the entryway and is available in both white-washed and caramel oak. $1,799.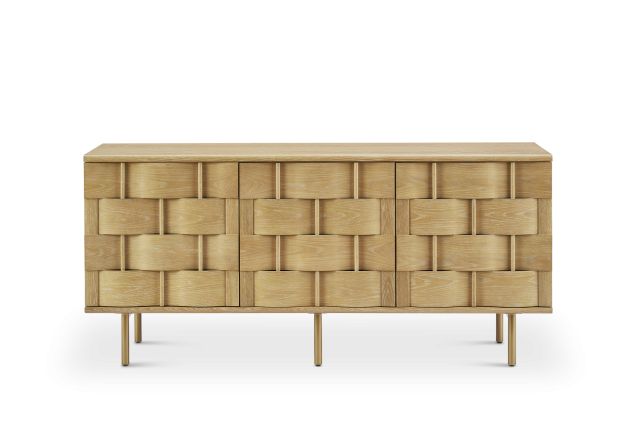 Ingrid chair in Umber Panache fabric
Another best-seller, the sculptural Ingrid chair features a tilted backrest and wooden sled legs. We love its reimagining in the limited edition Umber Panache fabric. $999.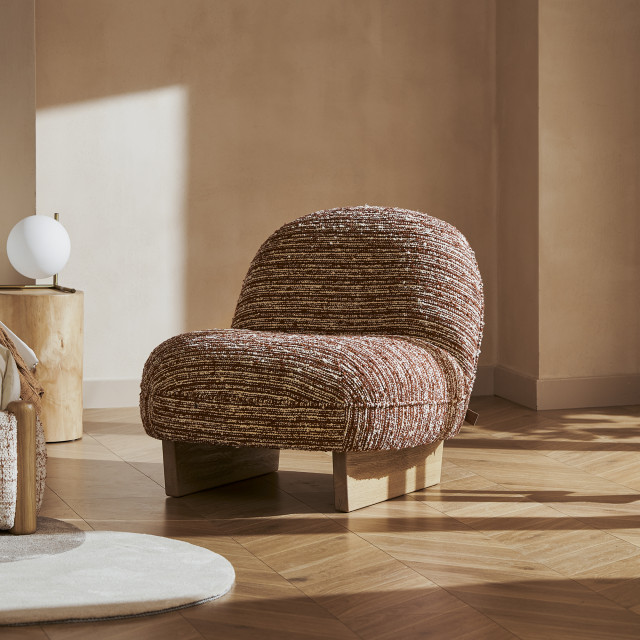 Burgeon marble table lamp
Featuring a contemporary emerald green marble base imported from India, paired with a fluted glass shade, this table lamp exudes luxury and we love its blend of tactile textures. Weighing a substantial 8.5 kilograms, the Burgeon exudes heirloom-worthy craftsmanship. $329.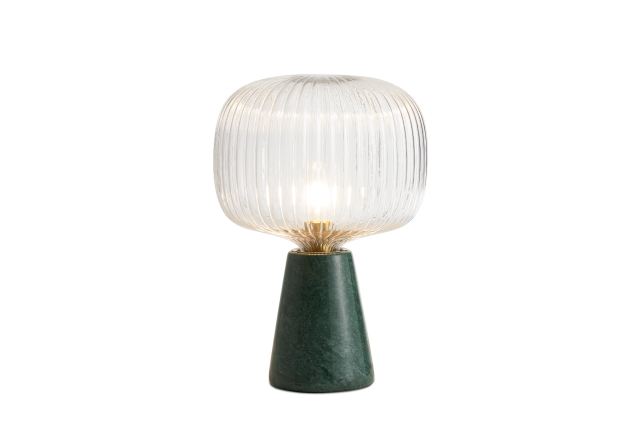 Marlow chaise sectional sofa
Another customer favourite, Marlow features a gorgeous curved silhouette and the limited edition Chai Revival fabric has only made it more appealing. The sofa's modular design means you can configure a size that is bespoke to your space. $5,339.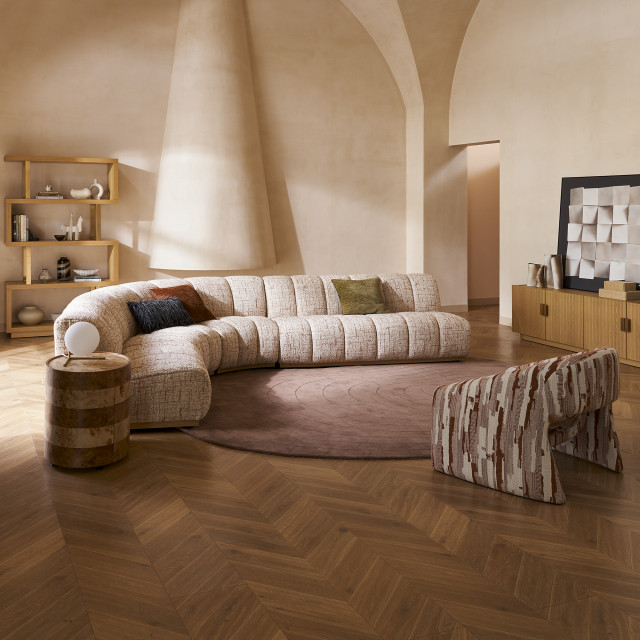 Tribeca round dining table
A sleek round dining table, the Tribeca is crafted from solid rubber wood and walnut veneer. Featuring classic boomerang legs and a natural rattan weave accent, this enduring mid-century inspired design is perfect for small homes and apartment living. $599 (chairs sold separately).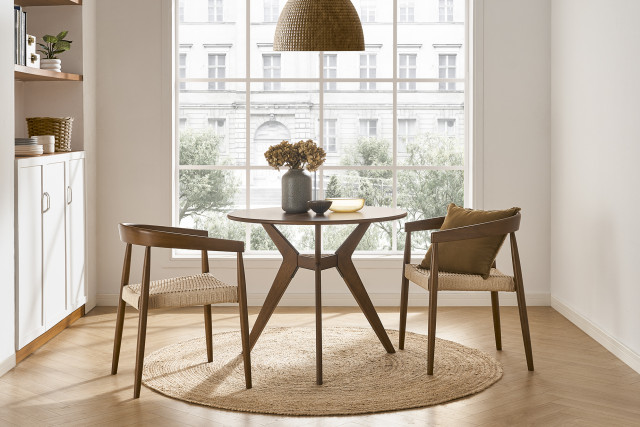 Sloane marble dining table
The Sloane dining table is one of the best selling pieces in the Castlery range and the new limited edition marble iteration is a stunner. We love its fluted panels and generous proportions. $2199 (180cm) and $2699 (225cm).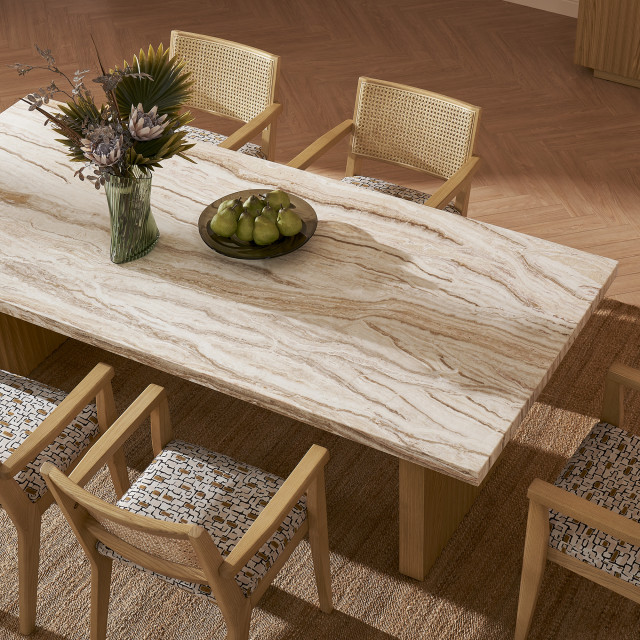 Callie dining chair
Designed with a curved backrest and removable slipcovers, the Callie dining chair is designed with longevity in mind. Elegantly proportioned with cocoon-like comfort, the minimalist design offers an understated, informal look. Then Callie also provides the flexibility to switch from fixed legs to 360° swivel castors. $369.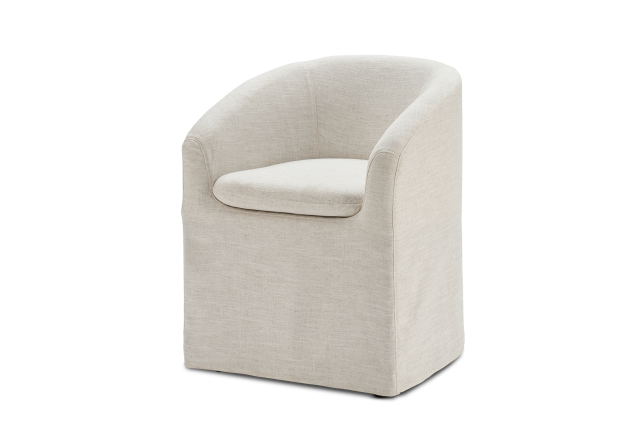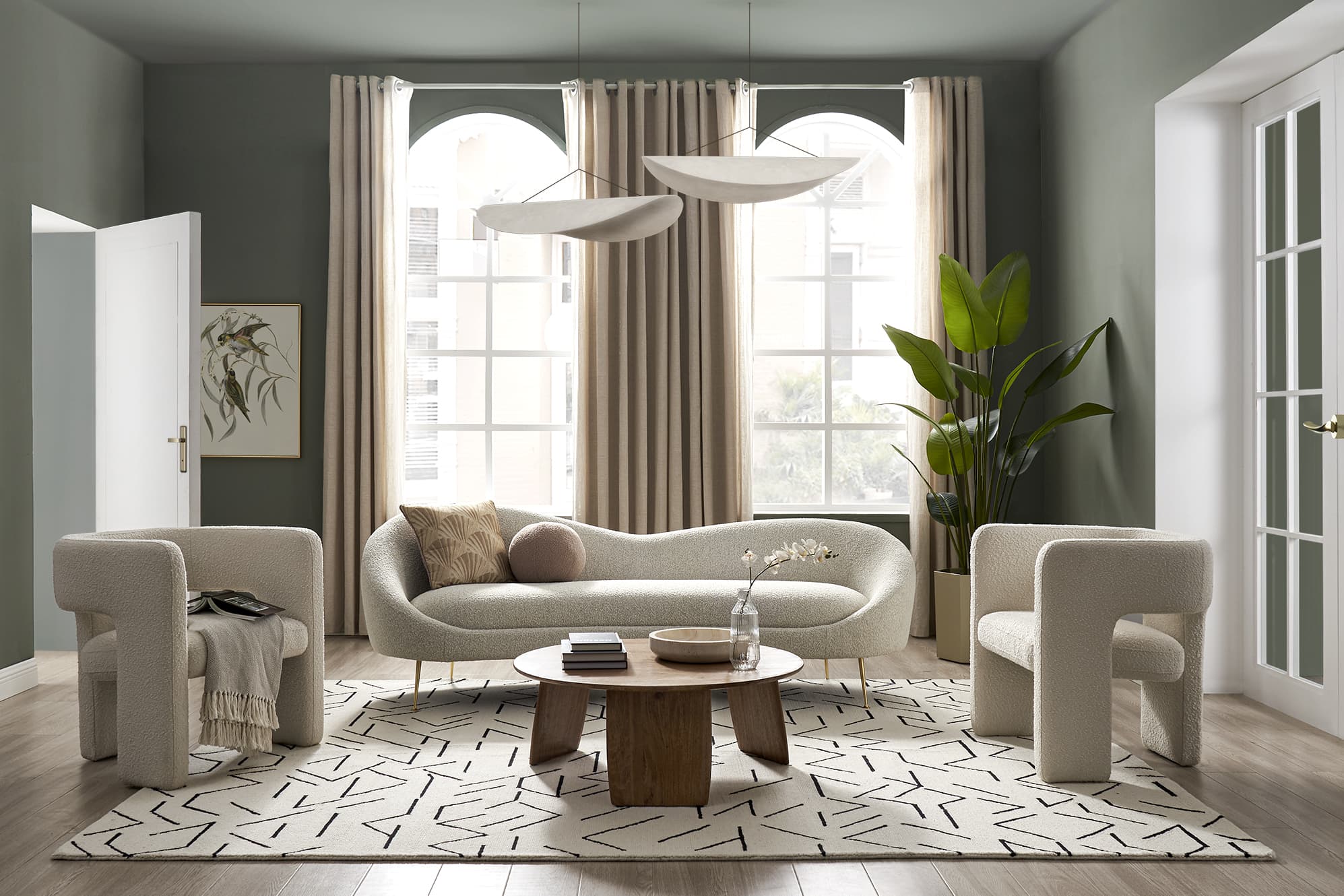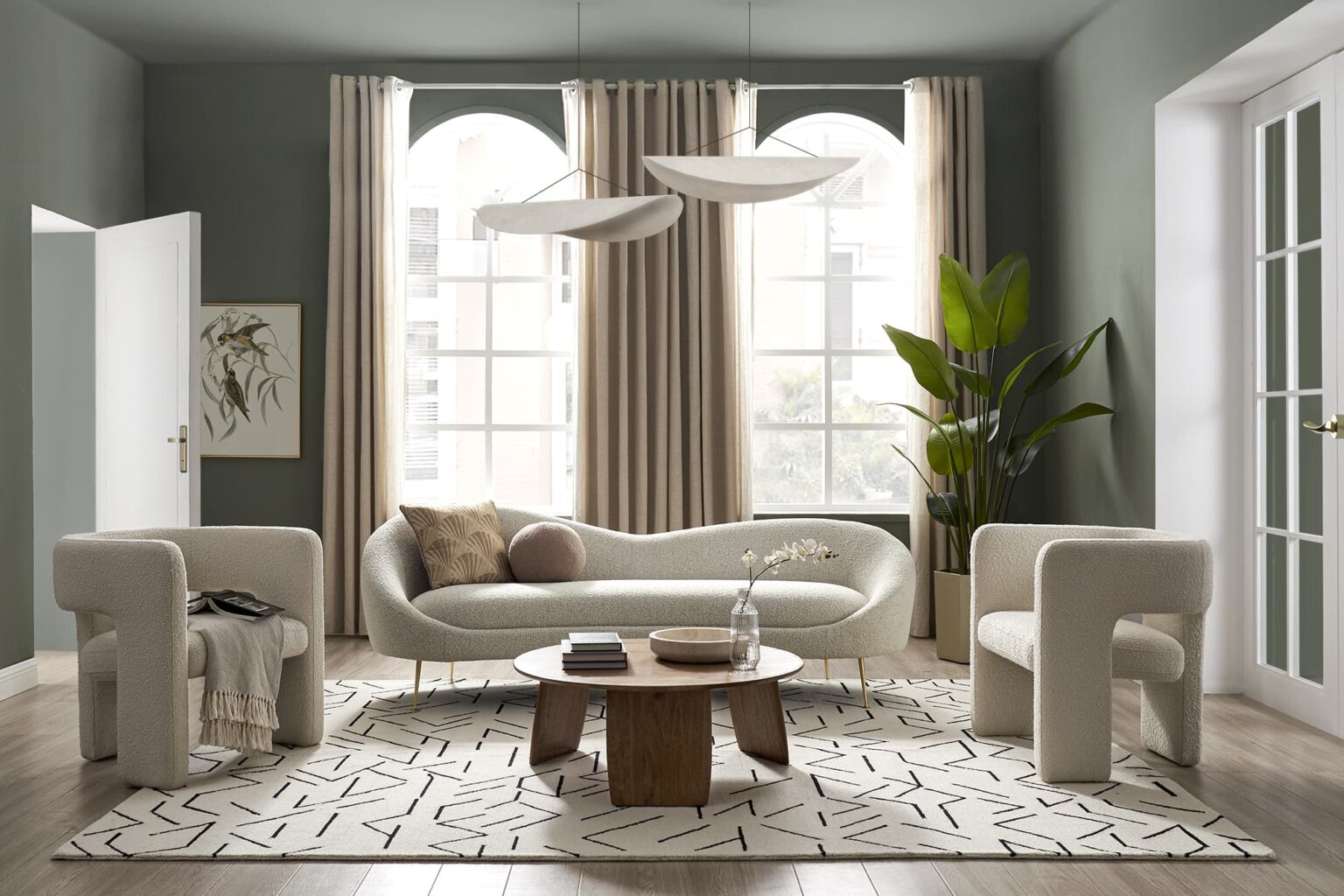 10 things we're loving at Castlery, and THAT gorgeous curvy sofa
Founded in Singapore, Castlery is a direct-to-consumer furniture company that aims to produce stylish, modern, quality pieces at accessible price points. The brand oversees the entire build, ship and delivery process which