Time has flown since our minibreak to Orange, somewhere Damian and I had wanted to visit for years. Everyone we told either said they had been meaning to go too, or that they'd already been and loved it! We'd hyped it up in our heads so much, I was a little worried it wouldn't live up to our preconceived ideas but oh my goodness it did, and more! We already can't wait to go back!
It's almost a four-hour drive from our side of Sydney, so we decided to stop en route and have a night in Bathurst, which was just under three hours. It was a good call because not only did we stay in the most gorgeous rental home, but it turns out Bathurst has loads to offer for young kids, and when your five-year-old is racing car obsessed, the chance to drive around Mount Panomara (in a decidedly underpowered family SUV) multiple times, is not one to pass up. He still talks about it now. Often!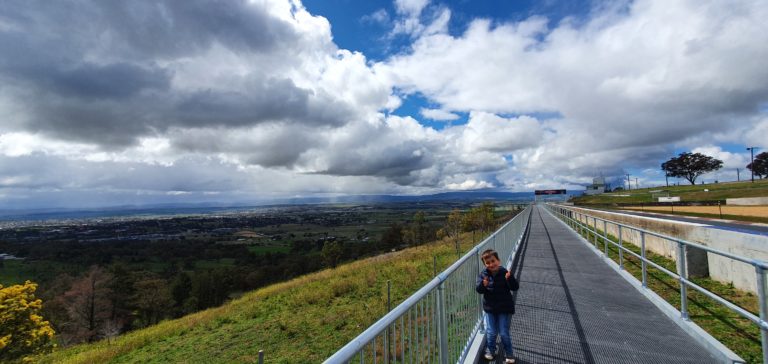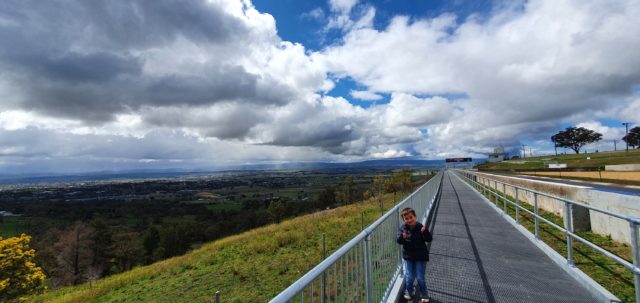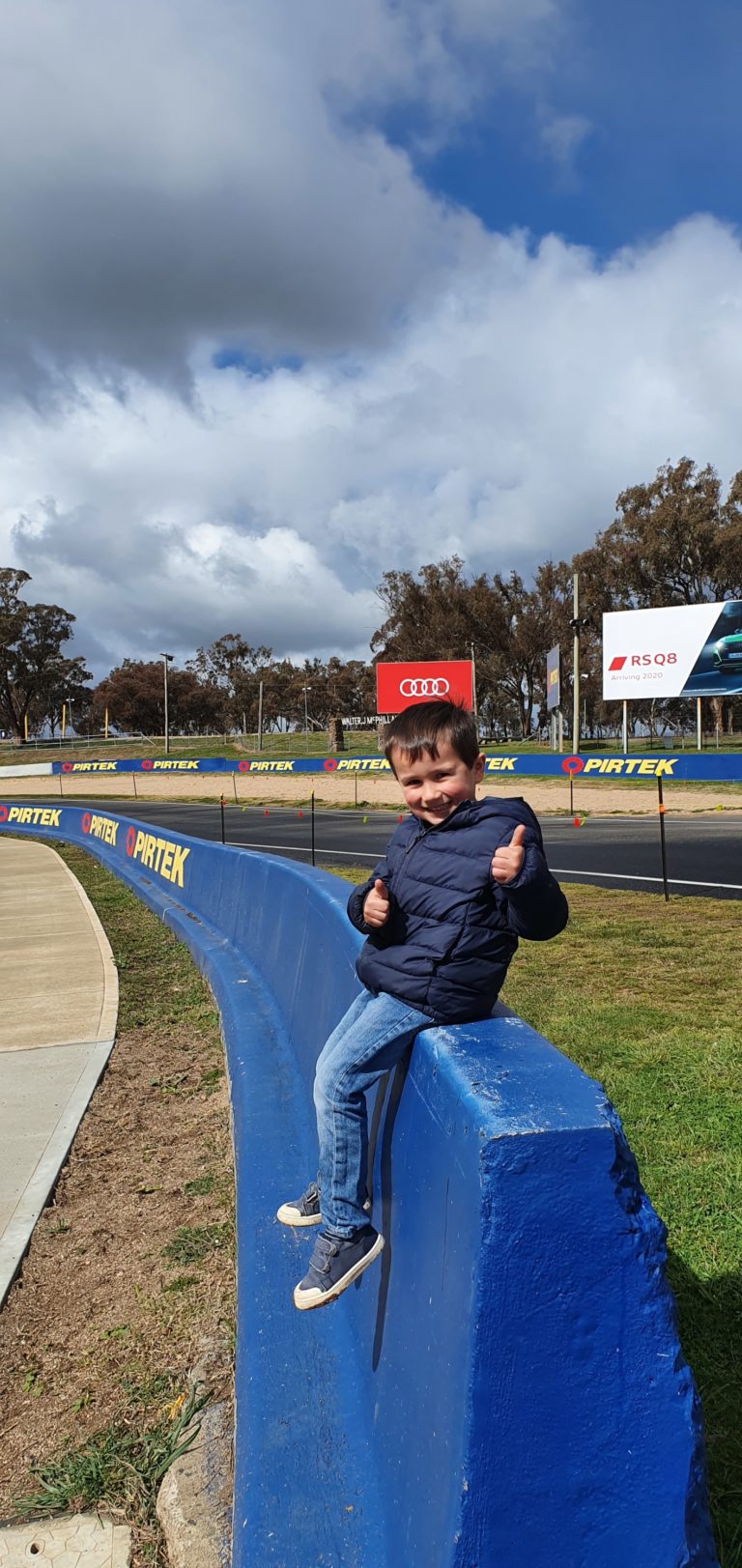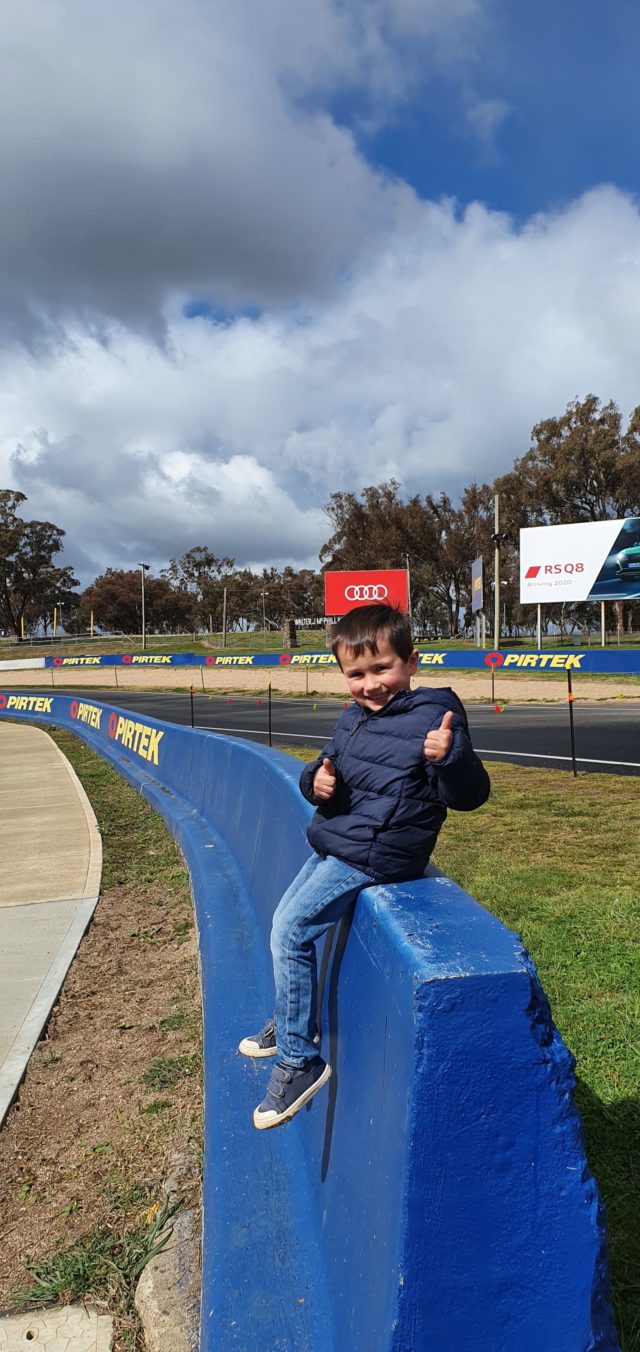 Alfred on Keppel is a beautifully restored and stylishly furnished heritage terrace house in the heart of town. We had a really comfortable stay here with special mention to the balcony off one of the bedrooms and the gorgeous backyard (although it was a little too chilly to use it!).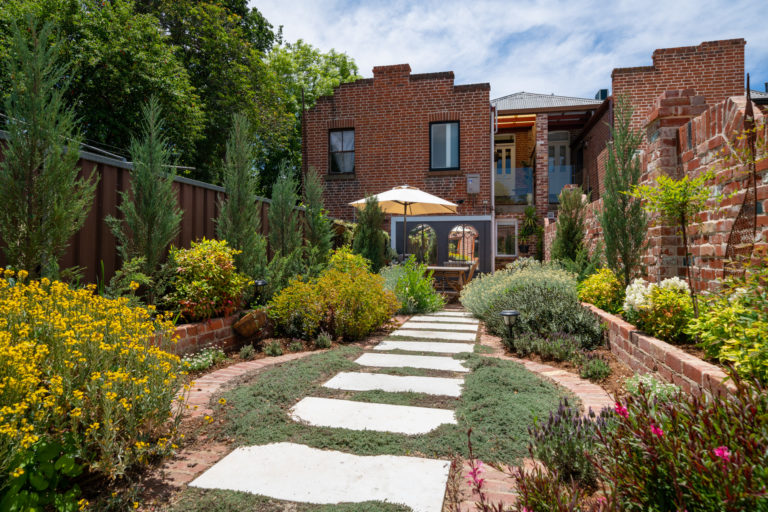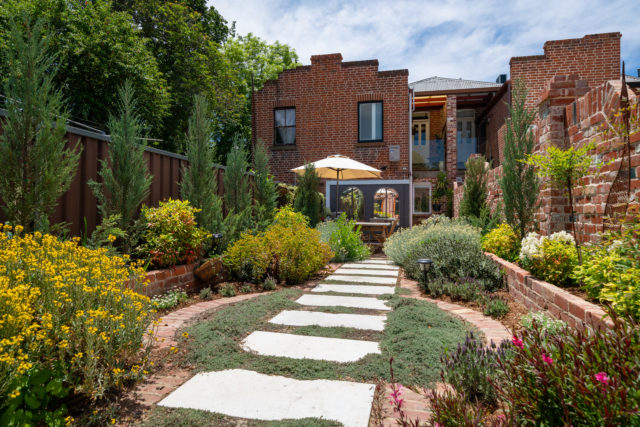 The next day we had great takeout coffee (definitely as good as any in Sydney!) at a cool shipping container conversion right over the road called Doppio Espresso which obviously has a loyal customer base of locals. The service was super friendly. It's part of the Tremain's Mill complex. We also took a stroll around the town which is really lovely and full of heritage buildings (did I mention how much I love old buildings?!).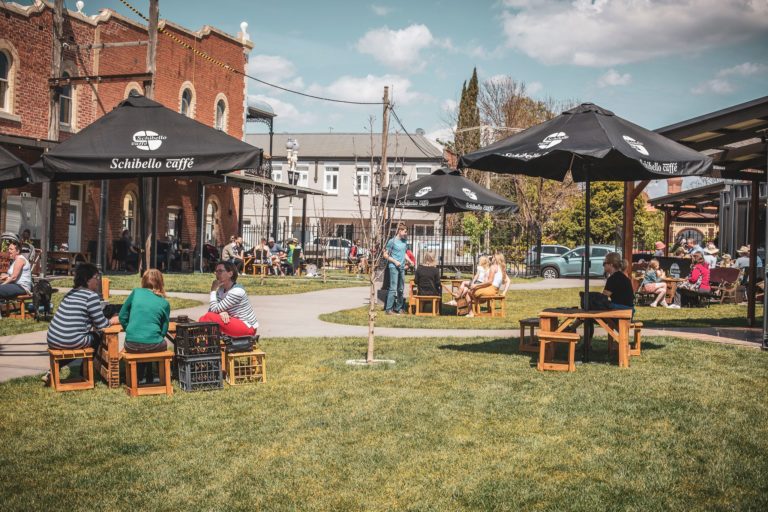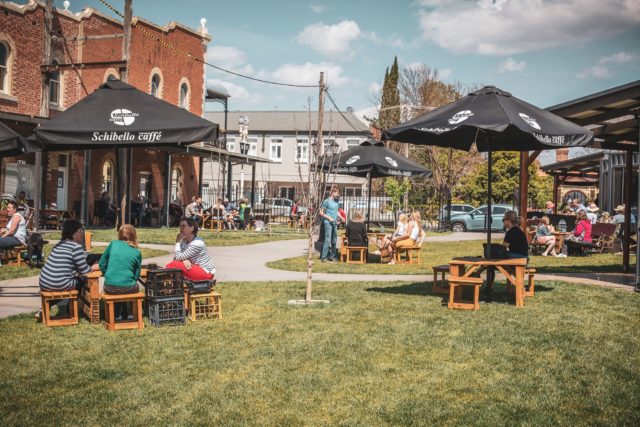 We visited the new train museum with its excellent Kid's Central space (one of the largest permanent Brio sets in the world no less), which is great for old (sorry Damian) and young train buffs alike. So while we were being stereotypically male, we had to add dinosaurs to our race cars and trains, and we paid a visit to the Australian Fossil and Mineral Museum. Mummy would have liked to have spent a bit more time in the gem section because oh my WORD, I have never seen such incredible and also HUGE gemstones and crystals. Again, we're talking world class collections. In Bathurst. Who knew?!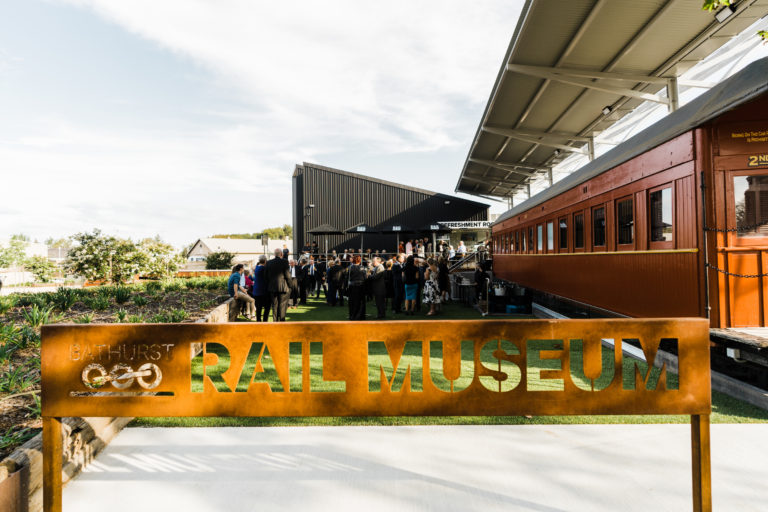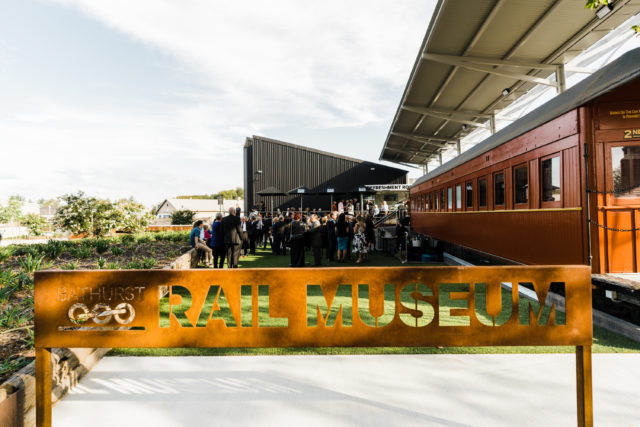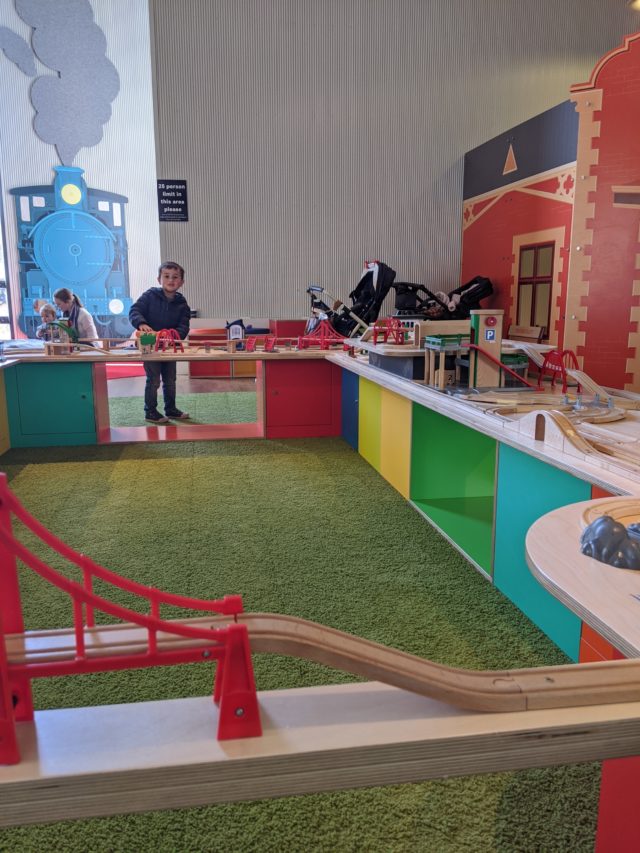 We packed a lot in to our Bathurst 24 hours but it was time to finally visit Orange. And it snowed. The boys' first snow. We couldn't have organised it better!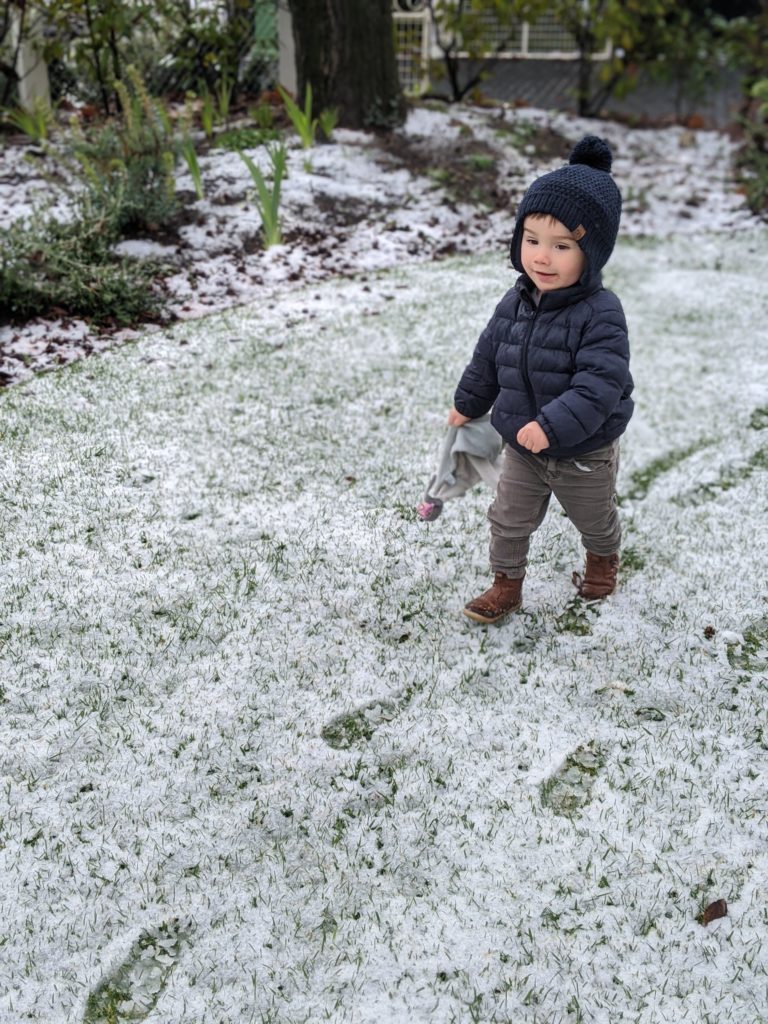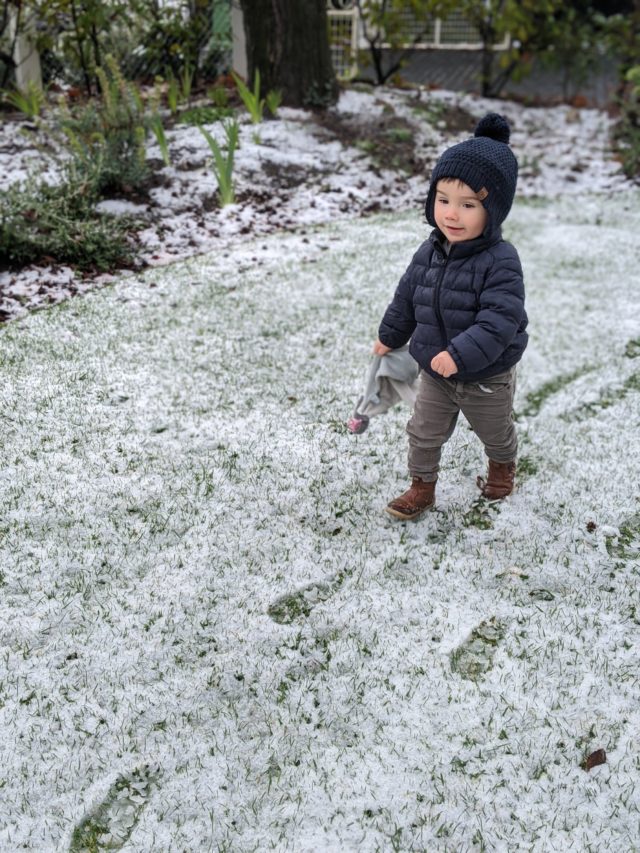 First stop was the Byng Street Hotel, which I was really excited about. It has quite the reputation in design circles and there's nothing I love more than a truly unique and design-led boutique hotel. And it was just as amazing as I hoped. What Kristen and Thomas Nock have done here is so impressive. It opened a year ago following an epic modern (yet very sympathetically and cleverly done in my option) extension behind it.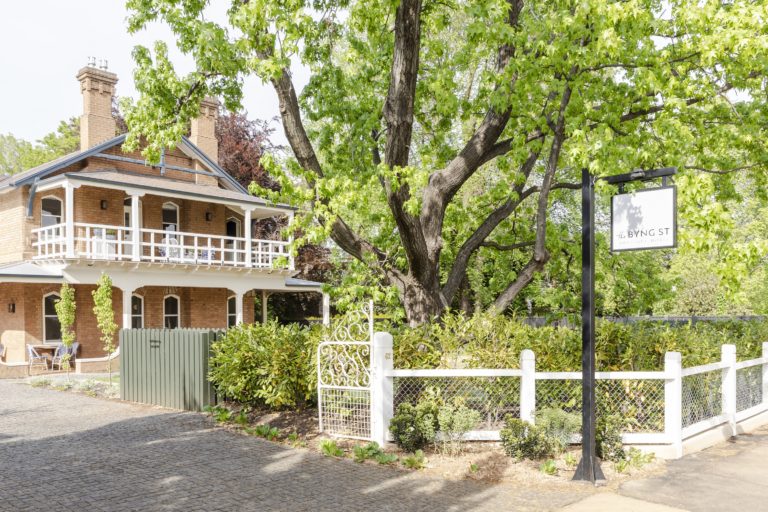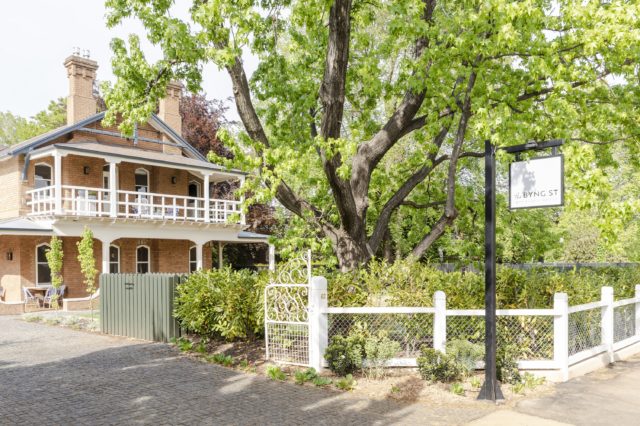 Byng Street is without doubt one of (if not the) premier streets in Orange and the houses will make you want to sell up and move there immediately. Gorgeous! We drove up and down a few times (it was freezing) before parking at the hotel.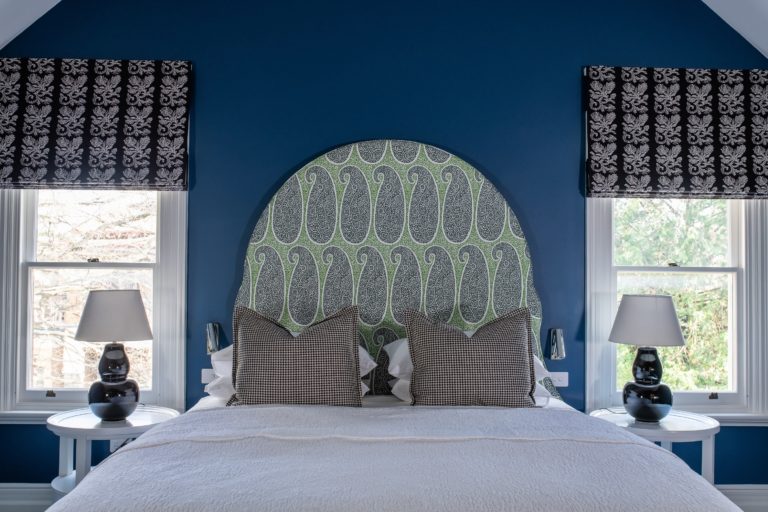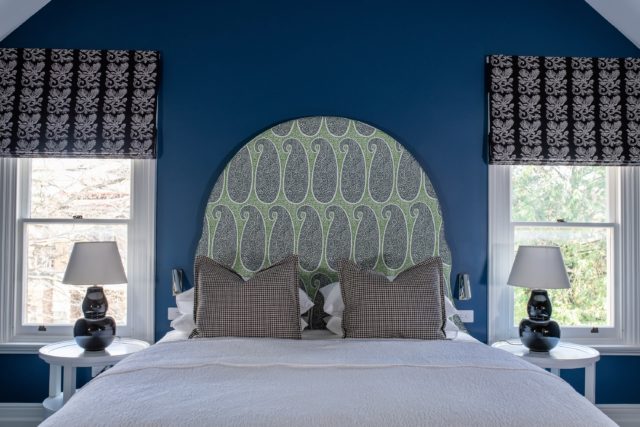 Inside, the 4.5-star hotel is quirky and colourful, full of great art and beautiful, comfortable furniture. Our suite (The Beech Tree Suite) was heaven! And the lucky boys shared a comfy sofa bed in the lounge area which was a couple of steps down from the main bedroom.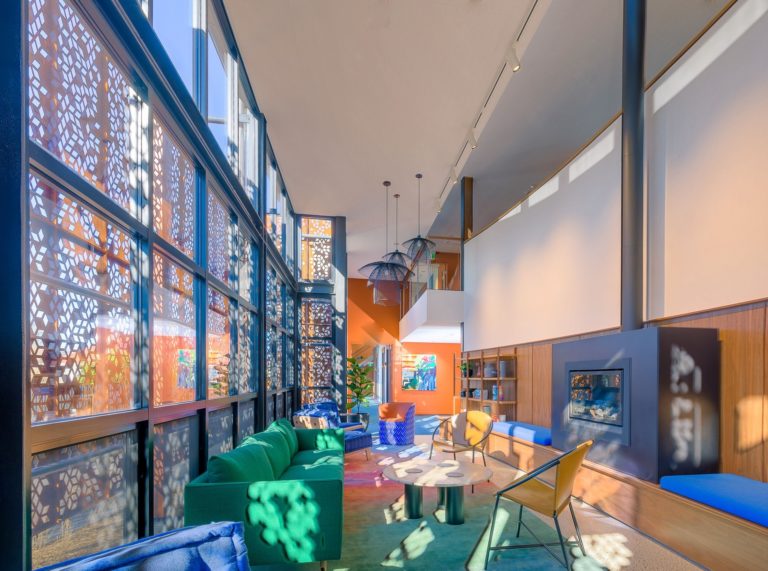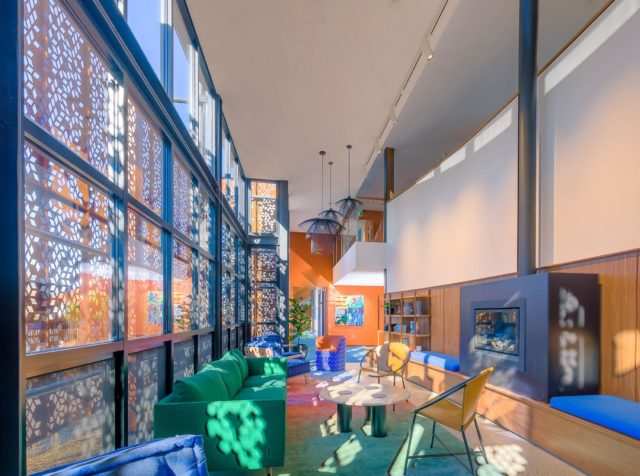 These pictures speak for themselves but what also stands out is the friendly and excellent service and the little touches, like coming back to your room to find there's been a turn down service each afternoon, and there's looseleaf tea and mini sweet treats waiting for you. And the breakfasts! There's no buffet here, but a choice of lovely a la carte options cooked to order. And you're welcome to start with their famous granola while you wait for it to be cooked. With my favourite stewed rhubarb!
On the subject of beautiful interiors and art, high on my hit list for visiting Orange were its homewares shops, not least Jumbled which is part of The Sonic (the old Masonic Hall building).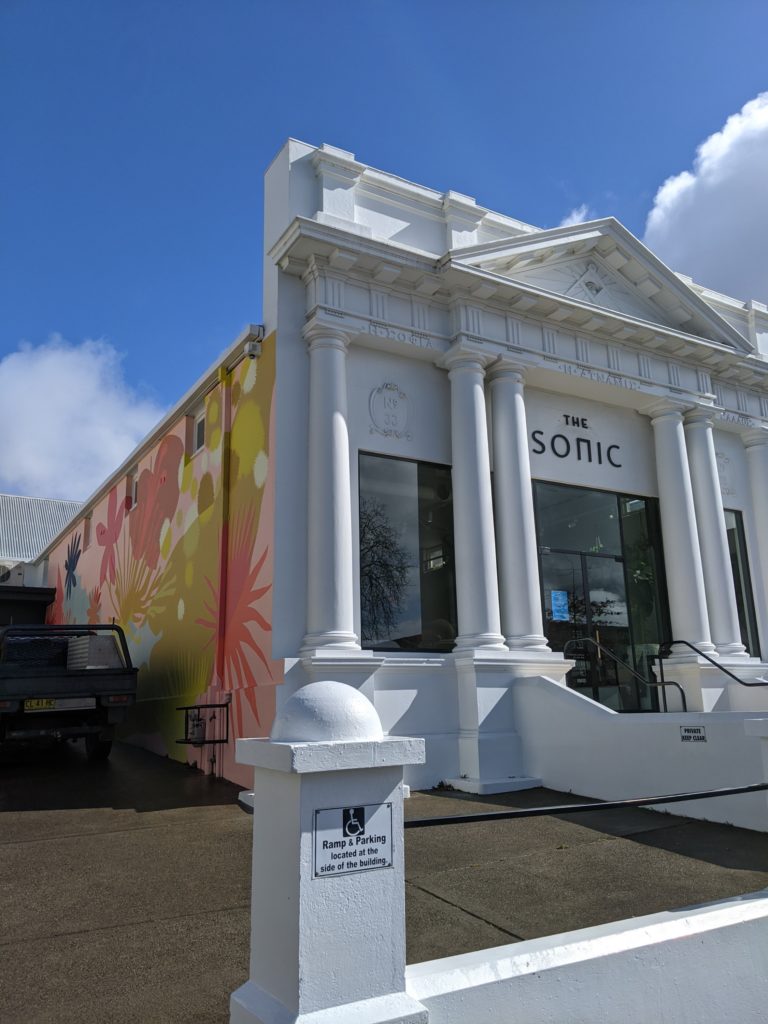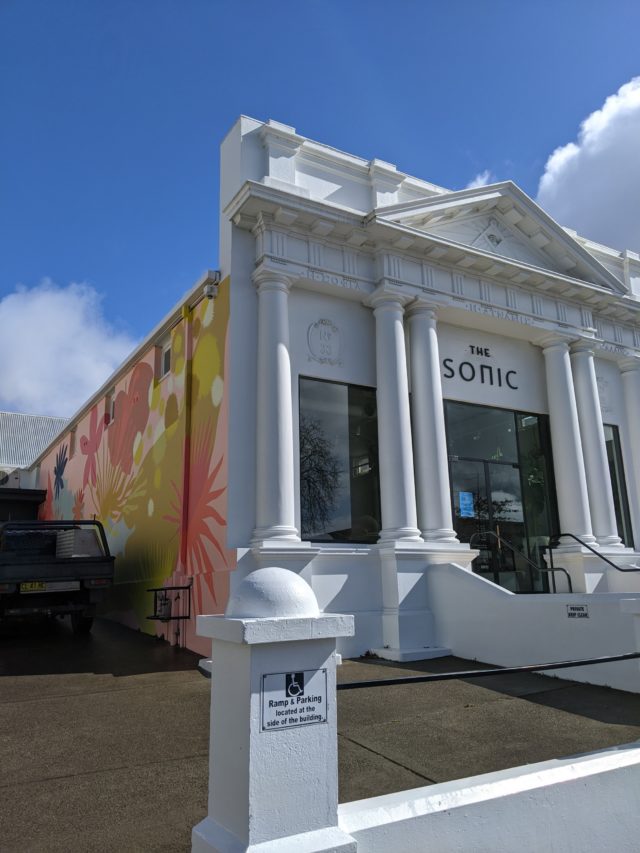 I've blogged about this wonderful space and know it by its reputation and Instagram feed, but in real life it was even better! Part homewares store, part cafe, part fashion store, part art gallery, Just wow! If this store was in Sydney you'd say it was one of the very best, so to find it in a regional town, it just feels a bit magical! Luckily us Sydneysiders can shop online from it whenever we like!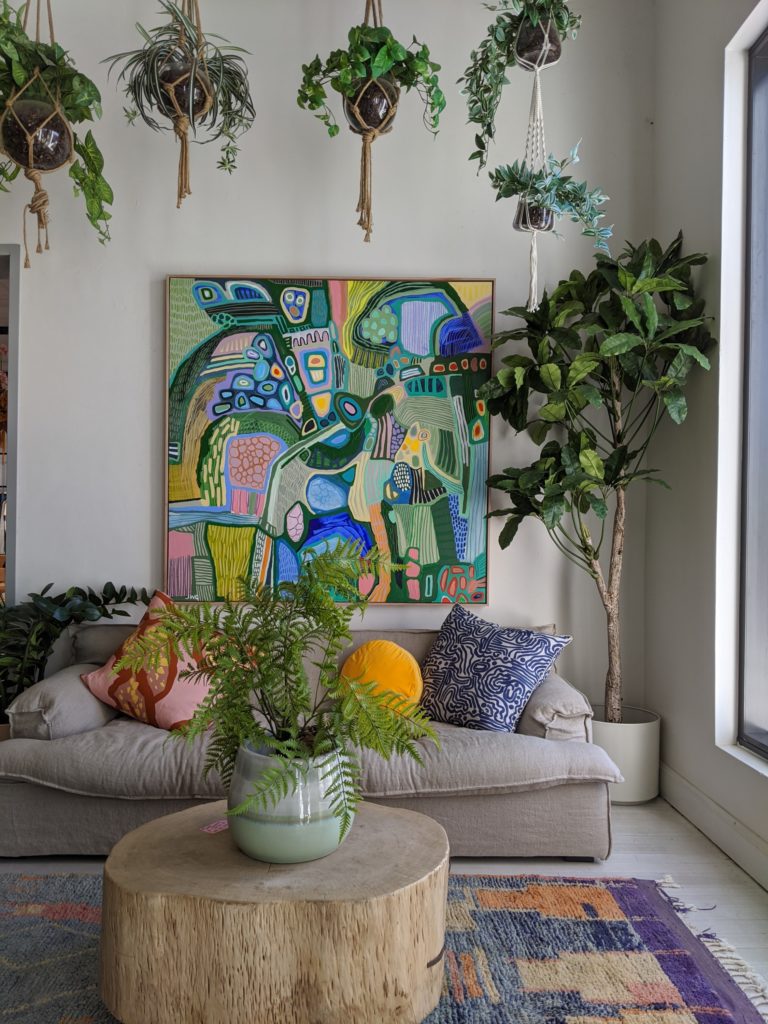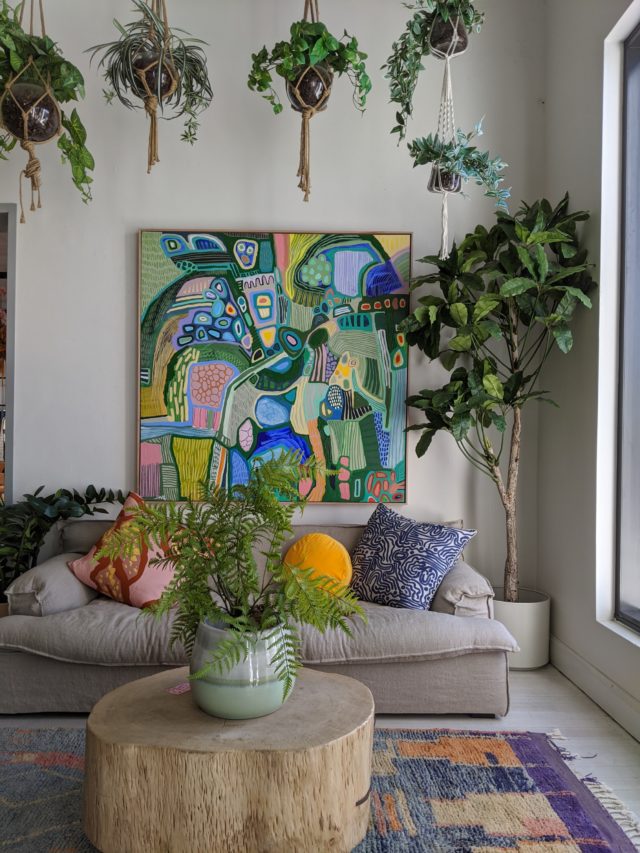 There are plenty of shopping gems in Orange. My other favourite was the gorgeous The White Place (yes, I'd like to move in please!) and Hawkes General Store is another cute little spot, with coffee!
We had a couple of lovely, family-friendly early dinners while in Orange, at The Ophir Hotel and Avido Ristorante. Orange has many more 'fancy' restaurants but they're not really suited to travelling with a two and five-year-old when you have to have a 5.30pm sitting!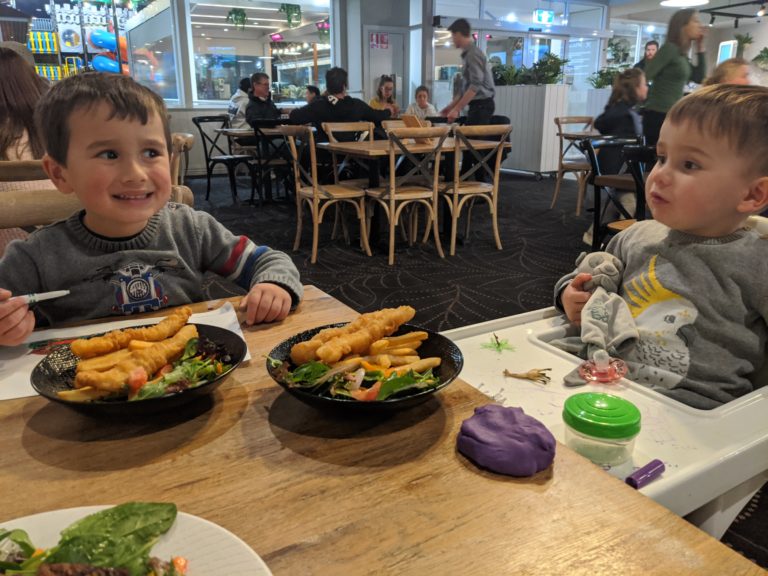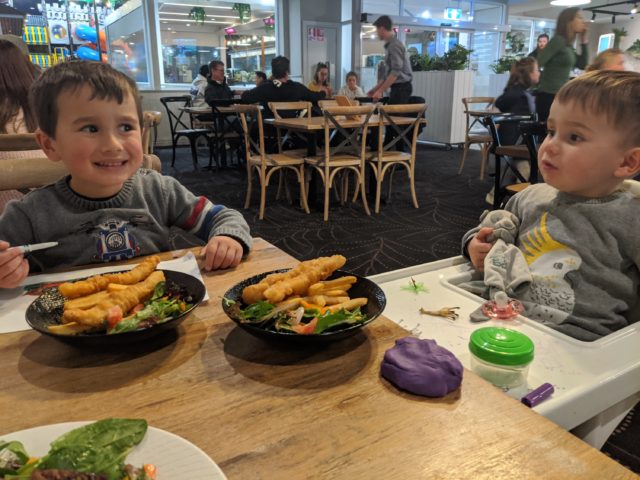 When in Orange, another must is to try the local wine, and we headed to Heifer Station for this (via great coffee from Groundstone). It was cold and rainy but we cosied up inside the cellar door and tried amazing wine and cheese. Sadly it was too muddy to venture to the mini petting zoo on the grounds which the boys would have loved. Got to admire somewhere that caters to the wine-loving parents!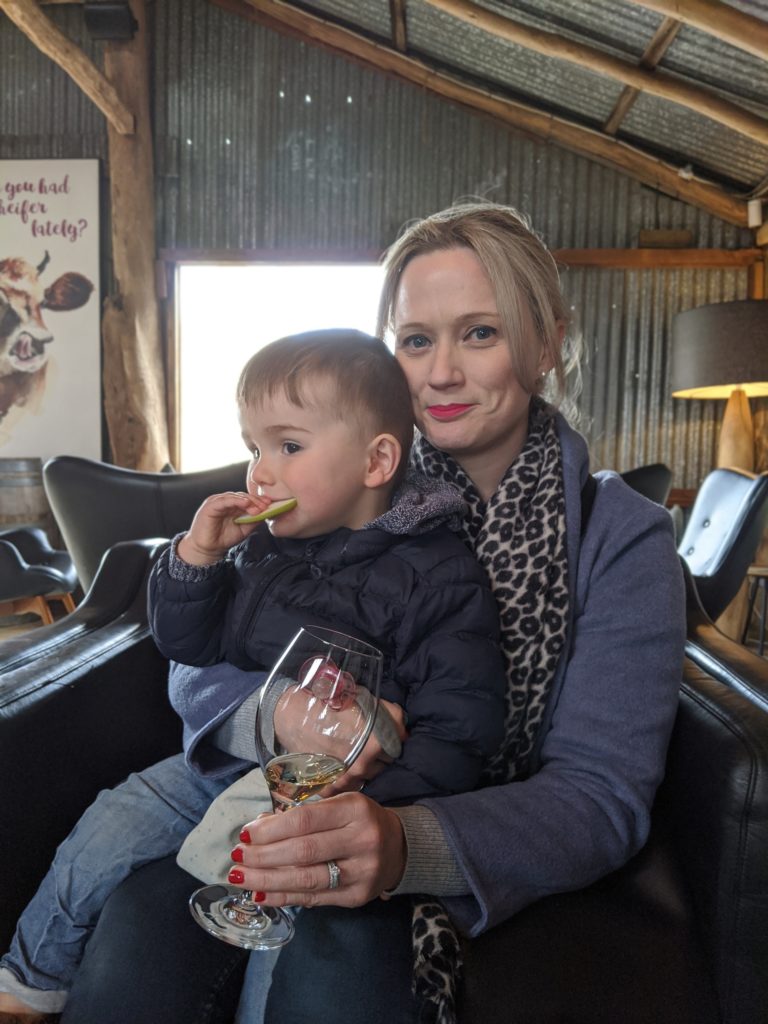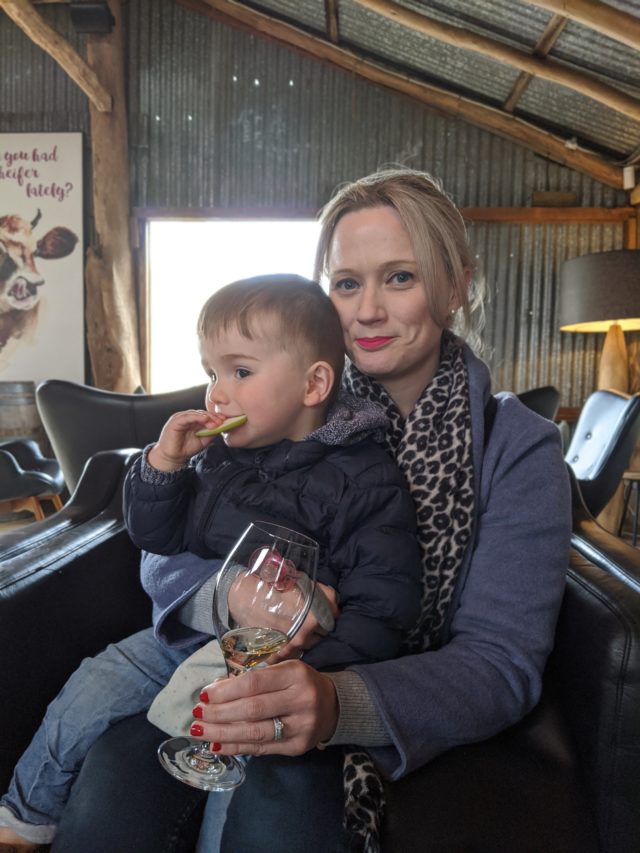 We couldn't go to Orange without visiting our friend Steve Cordony, the renowned Sydney interior stylist who has made the town his second home with partner Michael. They've been beautifully restoring Rosedale Farm (following their account on Instagram is such a lovely escape!) and it was so wonderful to see it in real life!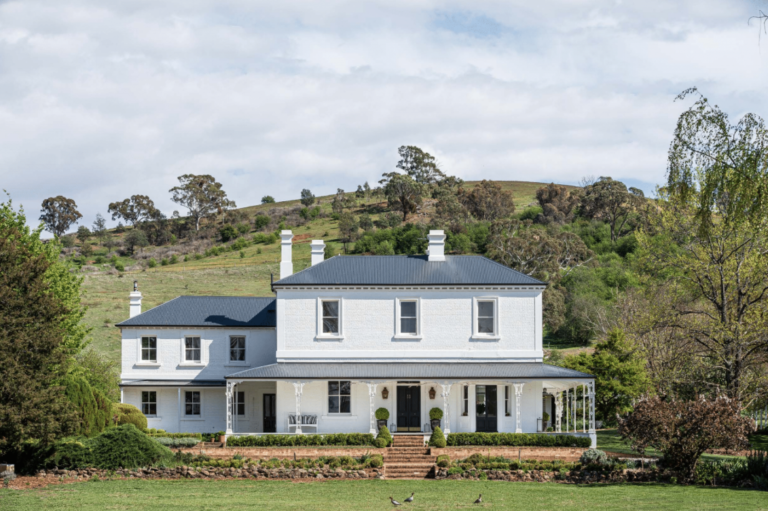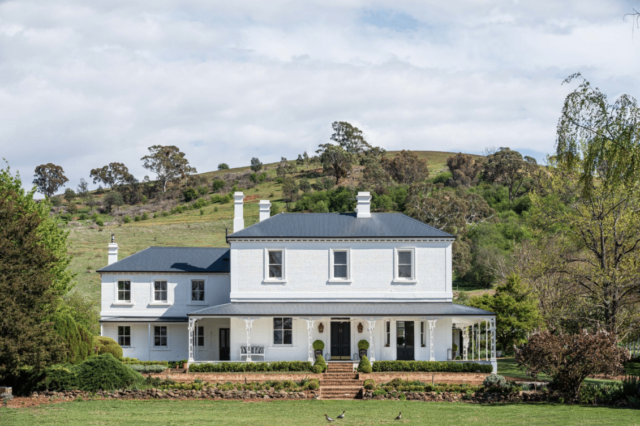 They have plans to open a luxury farm stay there soon. Yet another reason to return! This weekend, Steve's opening the doors to lucky styling enthusiasts for the first time as he hosts two sold out one-day masterclasses.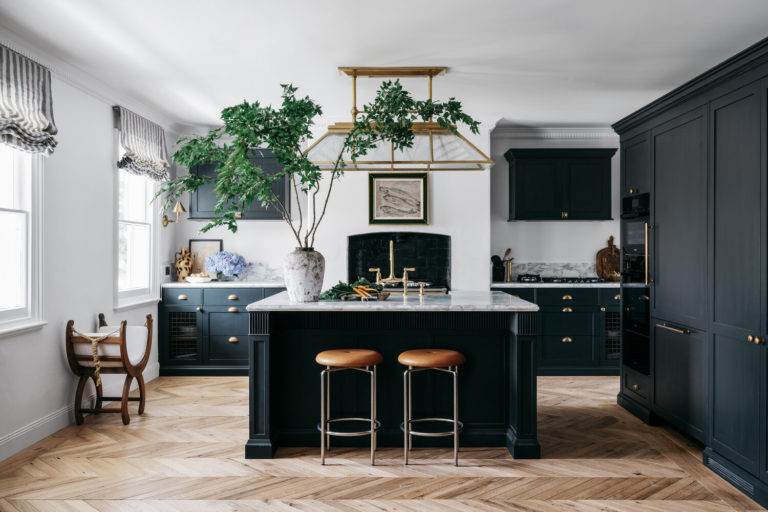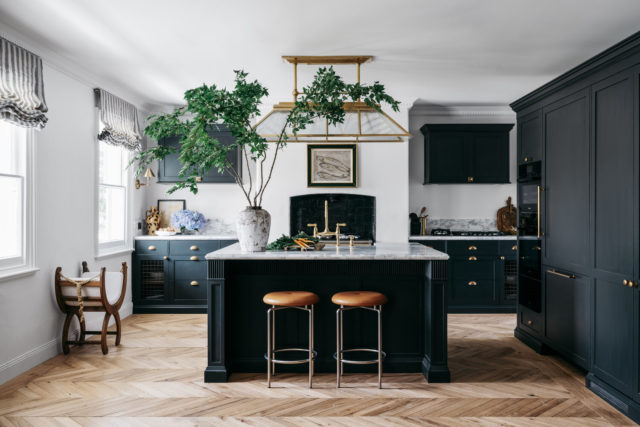 There are a few gorgeous smaller country towns a stone's throw from Orange and many venture to Millthorpe but we decided to explore the lesser known Carcoar, mainly because I wanted to visit the gorgeous Tomolly homewares store and meet its delightful owner, stylist Belinda Sattherthwaite. Neither disappointed! And Belinda's opening a holiday rental soon so we may have to return to check that out!
The town itself is like a timewarp. In a really good way. We absolutely loved it and we left planning when we could come back and open a cafe or buy a holiday cottage too! Girl's gotta dream…
All in all, our trip to Central NSW was refreshing, beautiful and full of things to do. It was wonderful to see snow although the cold did make it a little restrictive with the kids (one memorable time we rugged up and drove to Orange Botanic Gardens so the kids could check out the playground, parked, got out of the car then promptly got straight back in again when the icy wind hit our faces!). We will definitely go back again in warmer weather because we'd love to have been out of the car more. Would I recommend Orange? In a heartbeat. If you, like me, like wine, homewares shopping and beautiful countryside, why wouldn't you?!
LINKS
Other places we didn't get to but were highly recommended:
Mr Lim (it was fully booked), Spilt Milk Gelato, Byng Street Local Store (and cafe), The Agrestic Grocer, Racine Bakery (the queue was huge and it was snowing!).
For more information on Bathurst | For more information on Orange | For more on Central NSW
Disclosure: Our accommodation and some of our meals were paid for and we were hosted by Bathurst Regional Council, Orange 360 and Central NSW Tourism.