Listen up concrete lovers, there's a new duo in town! With husband and wife, Scott and Alex Goodsir, having recently released a timeless collection of concrete side tables and decor.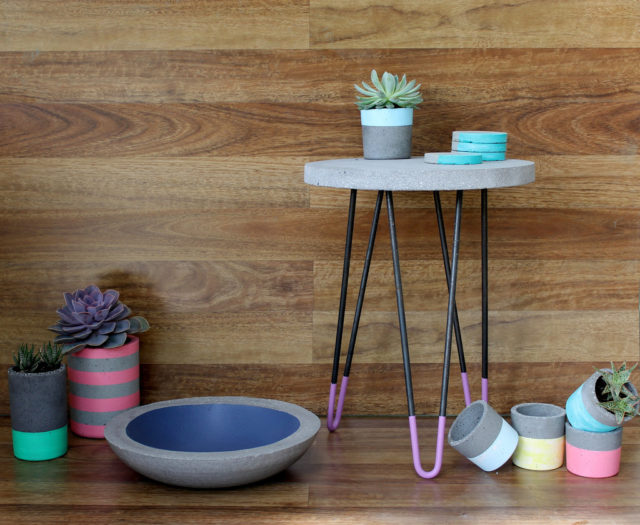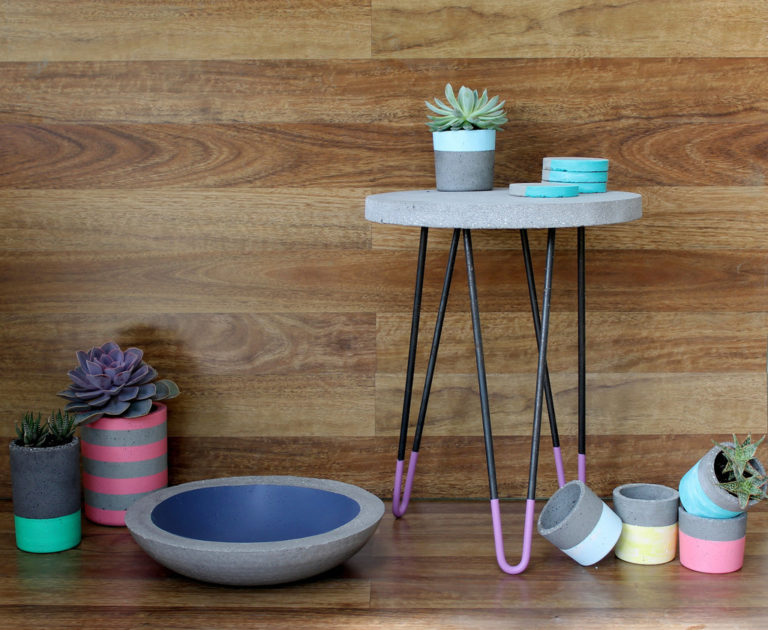 Their Newcastle business, Smoke & Stone, began only late last year when the couple started making concrete wares for their own home. With Scott having a background in concrete construction and cabinetry, and Alex having a love of furniture and homewares (which she admits were a bit too pricey for her to afford!), they decided the best bet was to make affordable pieces of their own.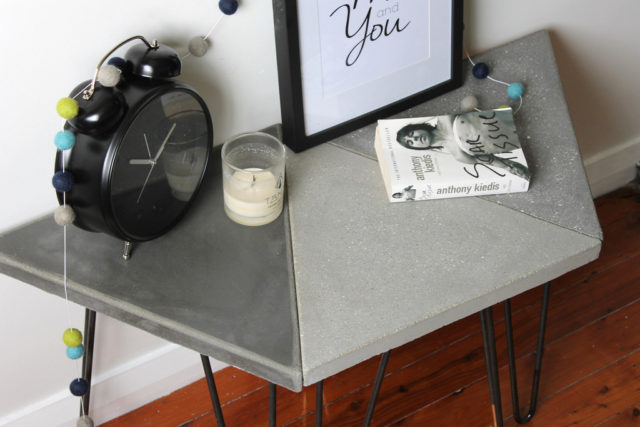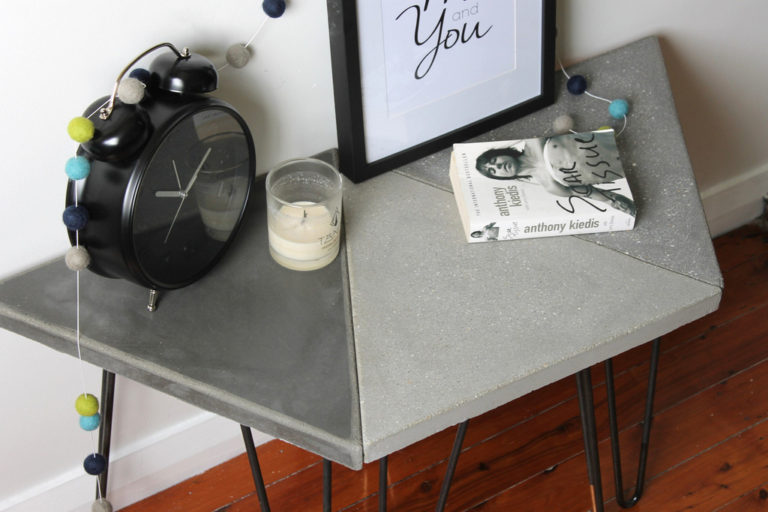 Not soon after, they added a website, began trading and the rest is history. With a range of bowls, planters, coasters, stools and side tables on offer, we personally can't go past their Mr & Mrs Tri side tables, which feature beautifully crafted hairpin legs (in plain or colour). Extremely versatile you can use one as a bedside or pair two or more together to create a unique coffee table or sideboard.