When West Elm UK asked me if I'd like to come and visit their first store in my motherland while I was in London, what do you reckon I said? YES! I went for my tour with the associate marketing manager Jessica Sims last week, where we argued about who was the bigger West Elm addict.

West Elm London, which opened a few months after Australia's first Bondi store, is housed in a great old building on Tottenham Court Road, conveniently opposite Goodge Street tube. It's perhaps competitively close to established UK homewares brands like Heal's (it has a great cafe, incidentally) and Habitat, in what is an excellent part of town for an interiors addict after a spot of retail therapy.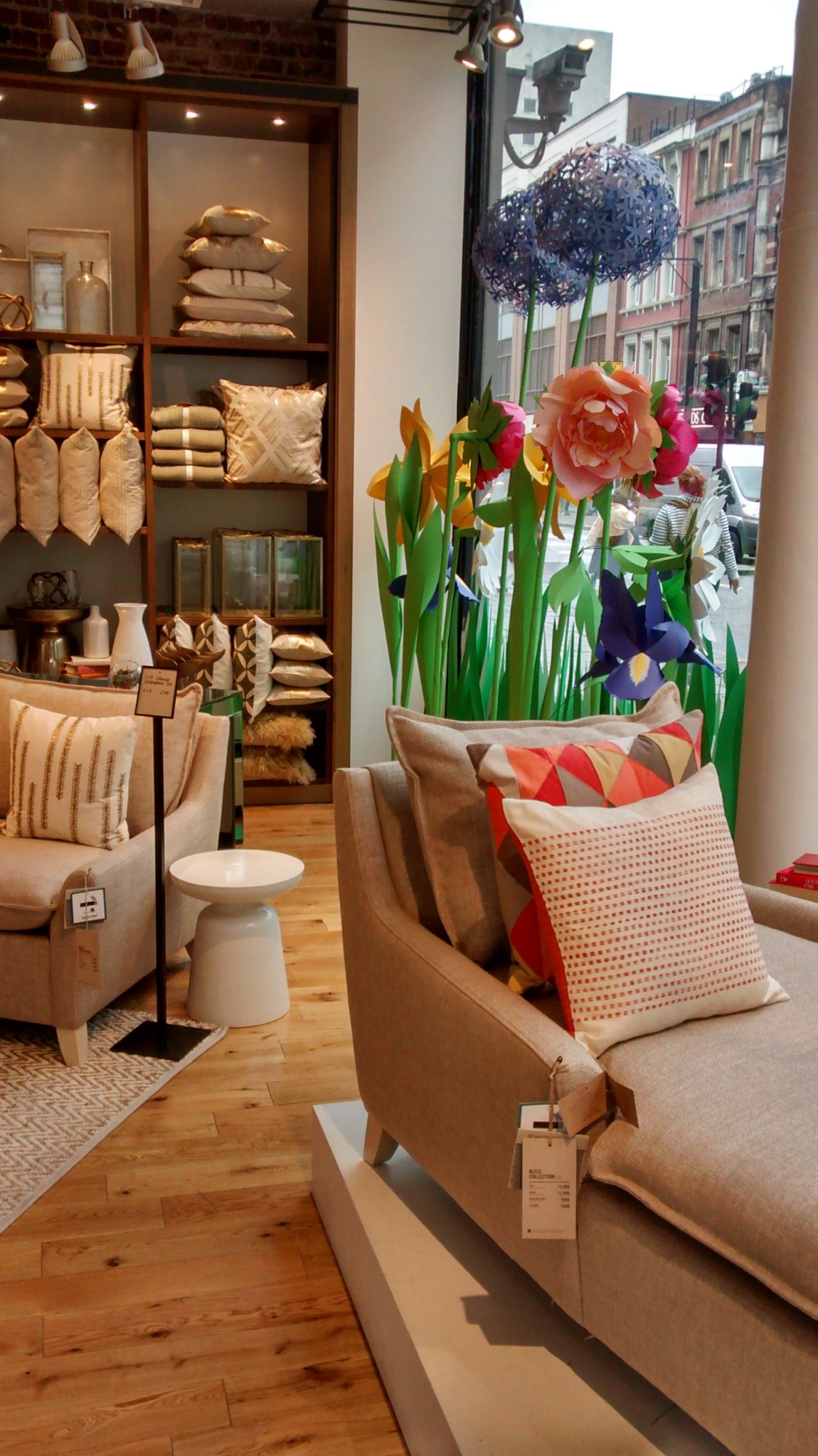 The store, on two floors and with a huge green wall of living plants, is brilliantly styled (or merchandised as they say in the business). I love the Bondi store but this was something else. AND it has a cafe. Hello, two of my favourite things (West Elm and coffee) in the same place! There are plenty of friendly staff everywhere, including an in-house stylist ready to help customers in the Design Lab. No doubt this level of service is shaking things up in the UK homewares market.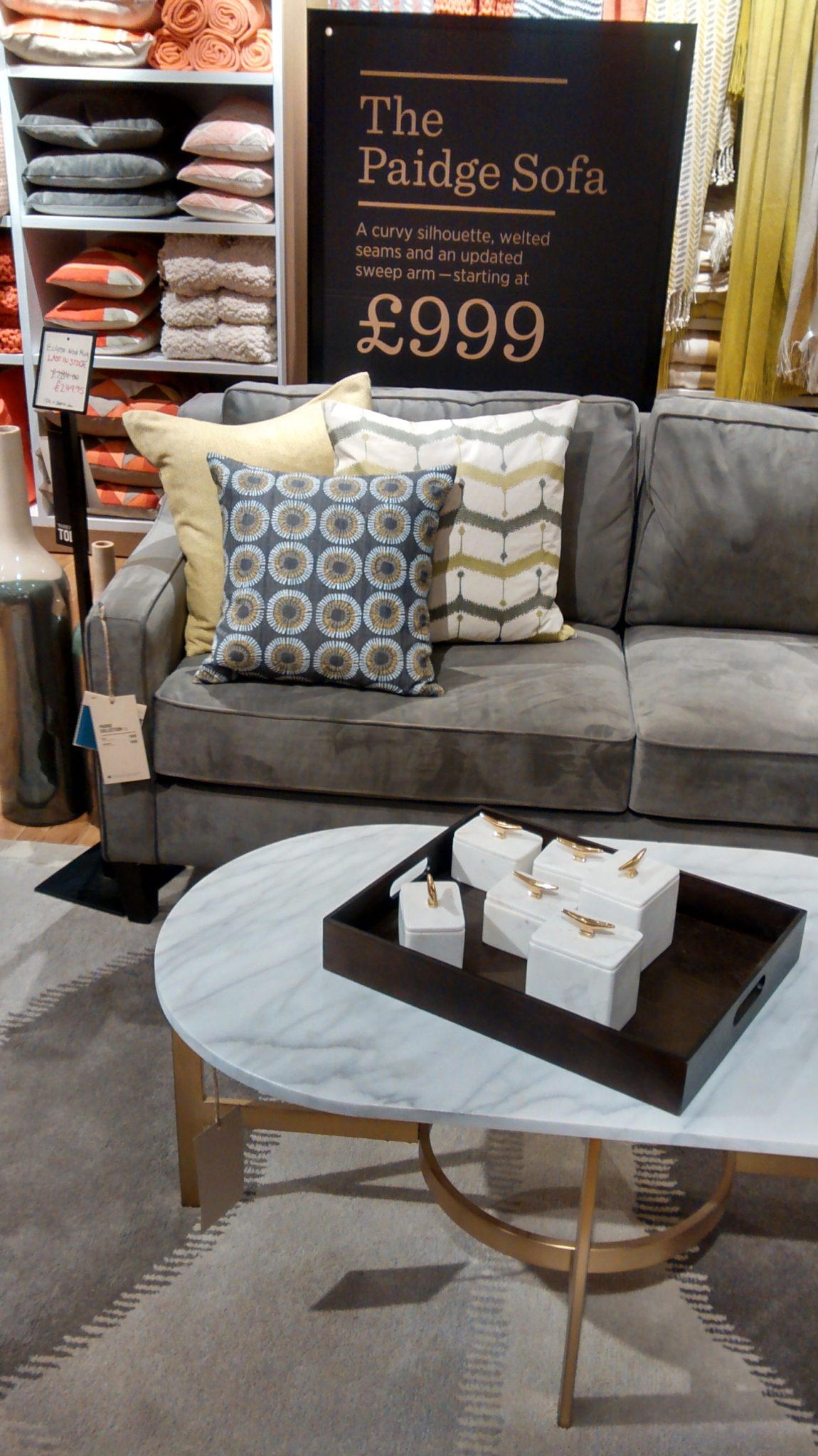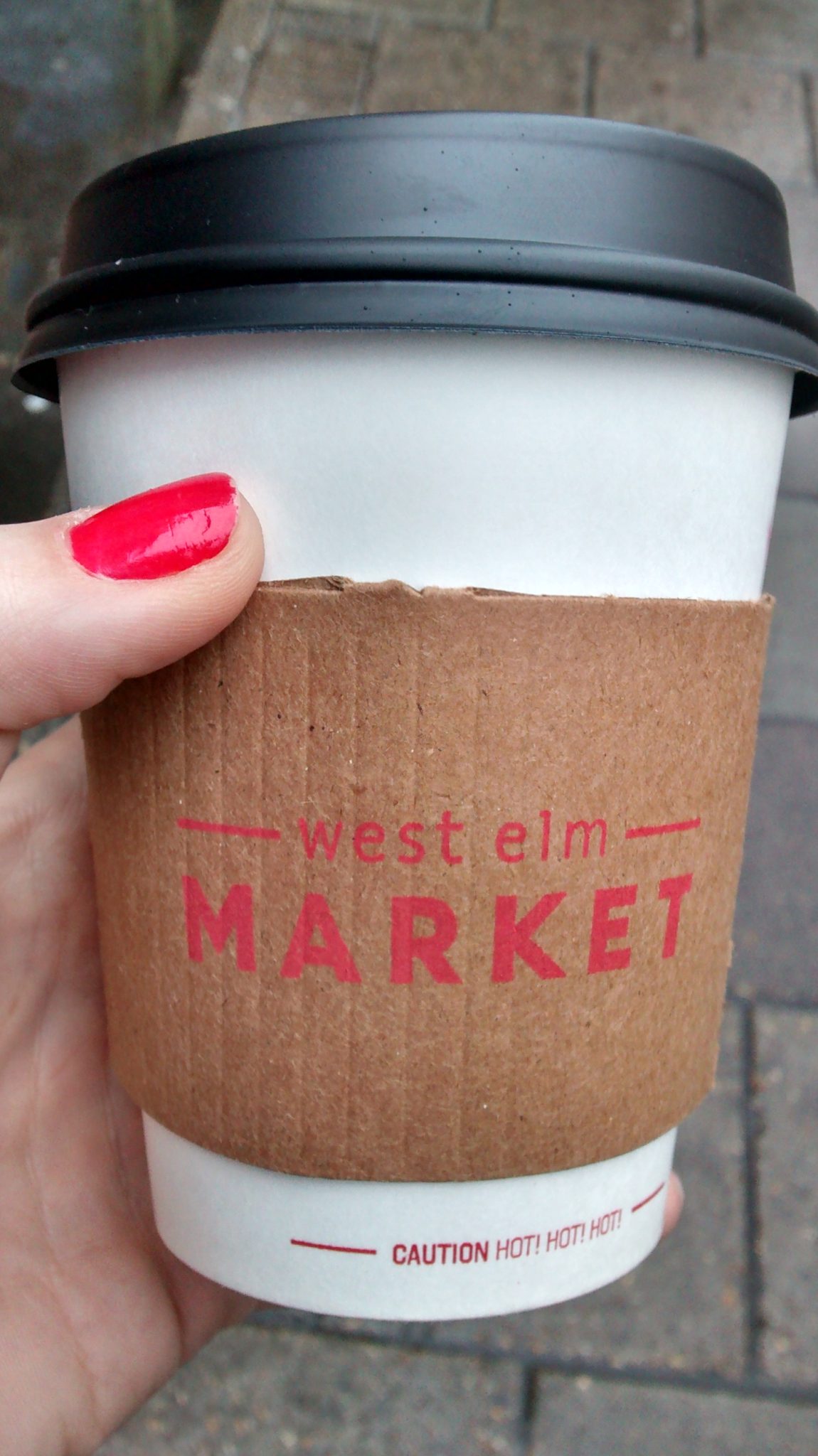 I of course wanted to walk out with one of everything. Especially this divine navy (of course) velvet couch (sadly not available in Australia). Yes, you should buy big ticket items in neutrals, but… And the herringbone coffee table is clearly magnificent! A side table version is available in Oz, if you'd like a piece of that mirrored action.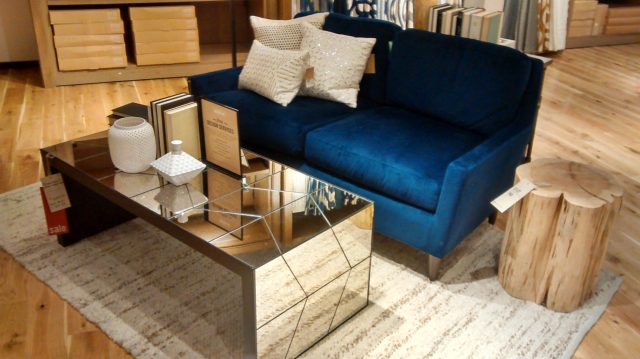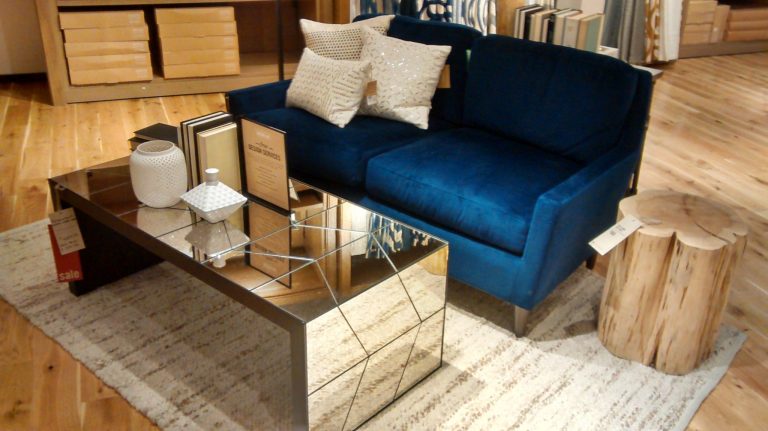 I have already started making a shopping list ready for when I'm back in Australia and looking for my next home, and can visit the new Chatswood store. Hoorah!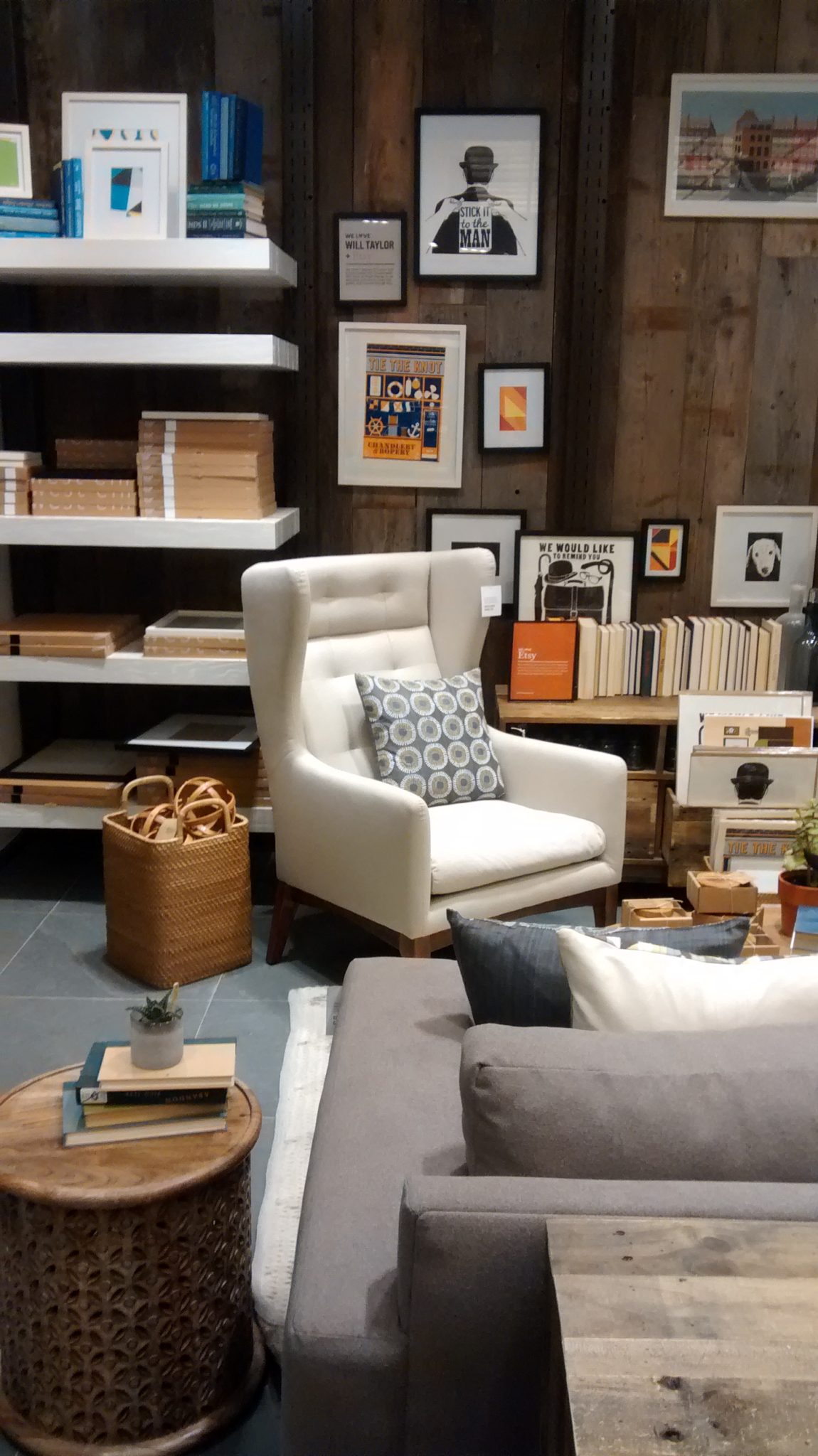 This visit reminded me just how much I heart West Elm. I remember once telling someone, if I was a brand, I'd be West Elm. (No really, Jess, I am the bigger West Elm addict…)
Here are four finds I saw in store which are available at home in Australia too (Bondi, Melbourne or online). Clockwise from top left: Paidge chair, $999;  Terrace side table, $329; Parquetry 3-drawer dresser, $1,299; leather stripe zipper cases, from $39.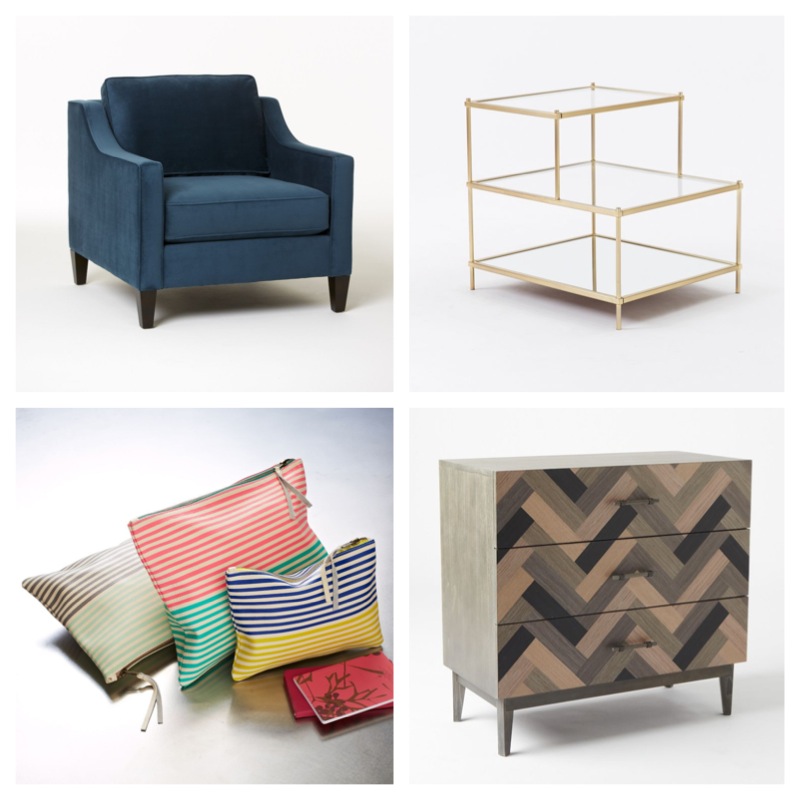 I also found out that West Elm are now doing wedding registries, in Australia too. I so would have considered that last year (but I used The Wedding Nest and they were amazing).