With very much a 'more is more' approach, textile designers Bonnie and Neil have collaborated with super stylist Megan Morton to create a sumptuous and dramatic installation in the warehouse surrounds of Sydney's Koskela, complete with two in-house pets!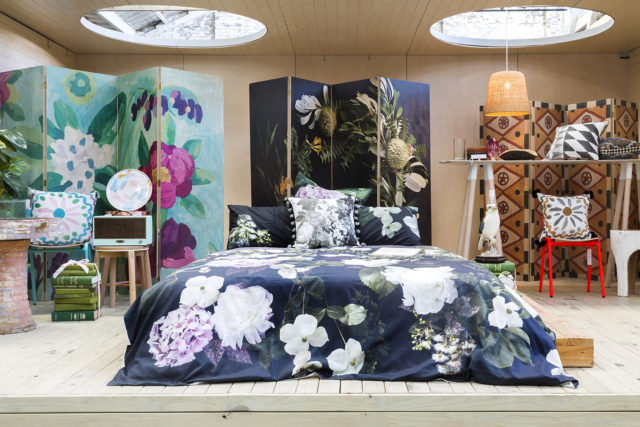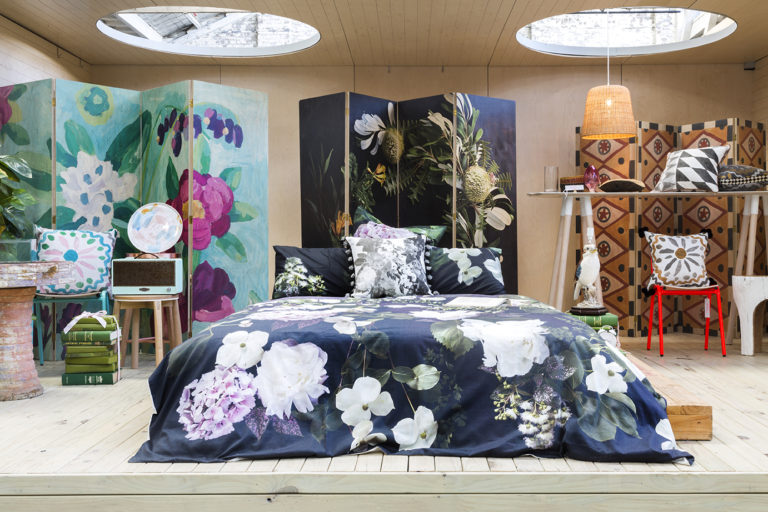 Featuring plenty of the fabulous floral prints that Bonnie and Neil are renowned for, the installation is a visual feast and it's a room that we would certainly like to cosy up in. Front and centre is the brand's new uber-dramatic bedding range that features a litany of oversized blooms – we love! The black background and large scale flowers make the look anything but demure. Plus, the brand's new painted screens and box-framed artworks look pretty amazing too and feature alongside plenty of their gorgeous soft furnishings.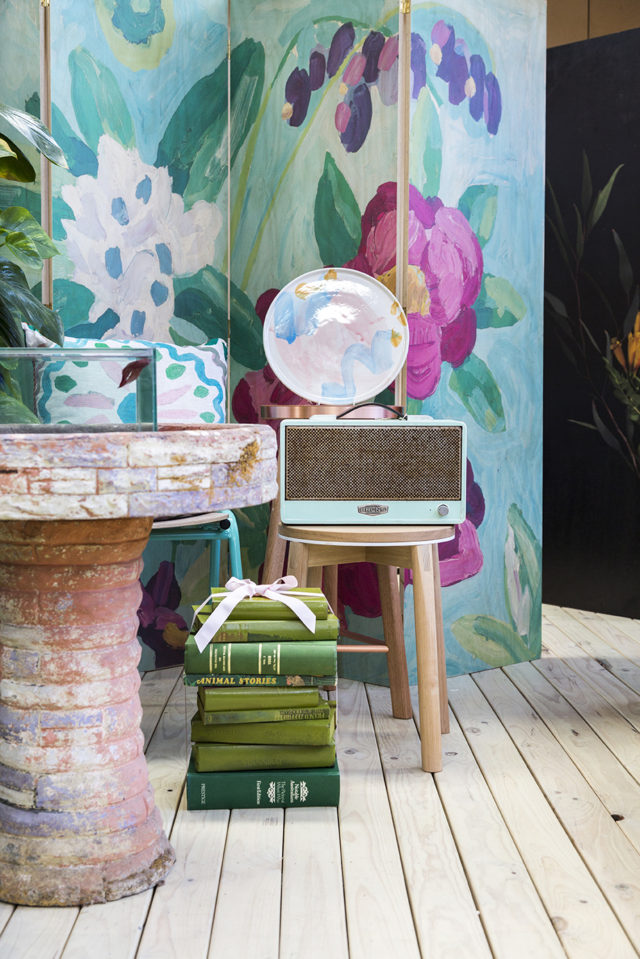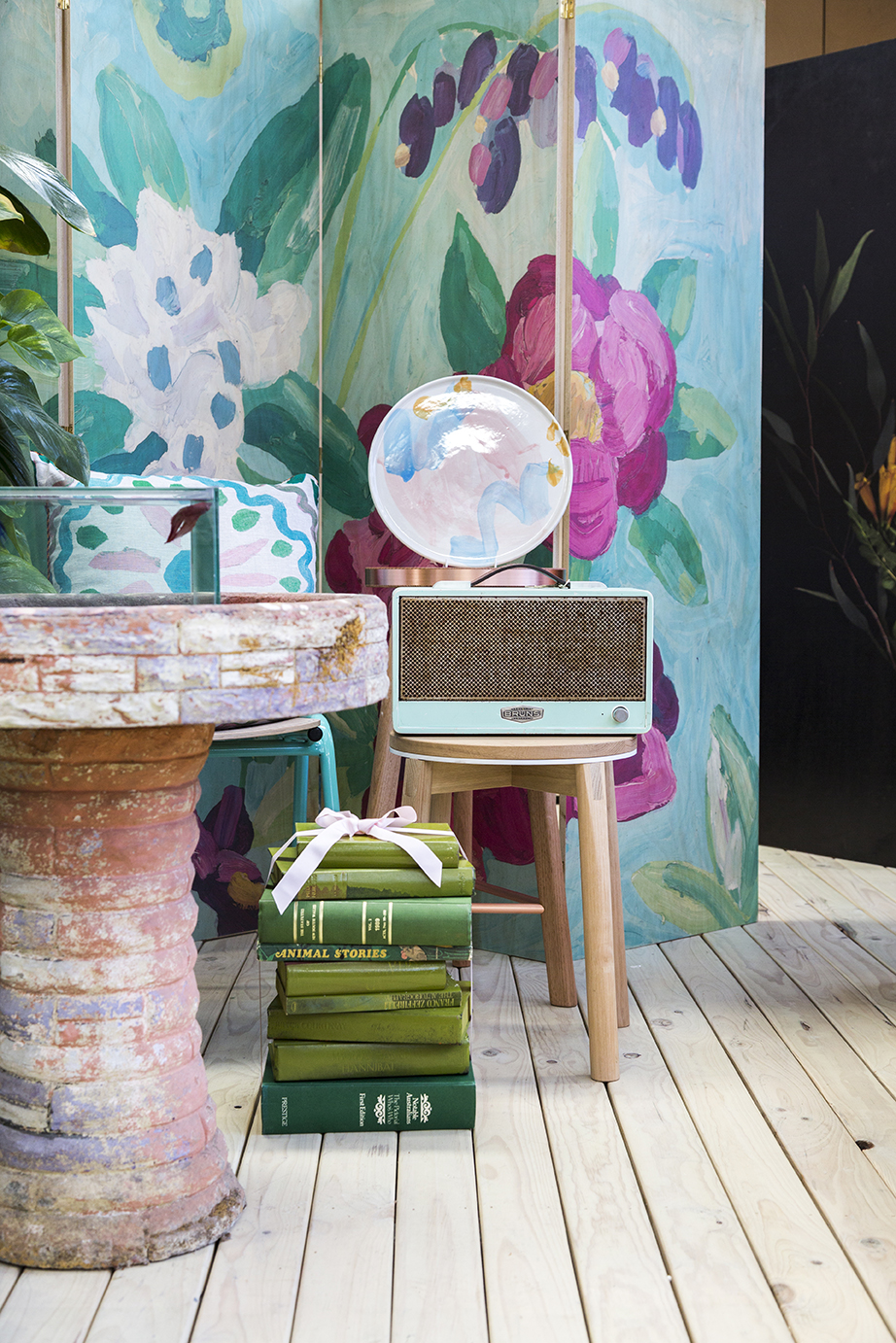 Plus, the installation features two in-house pets in the form of a pair of fighting fish bearing the designers' monikers. "I love the incredible beauty of at-home aquariums, and our resident fish, aptly named Bonnie and Neil, are blissfully happy in their designer surroundings", says Megan.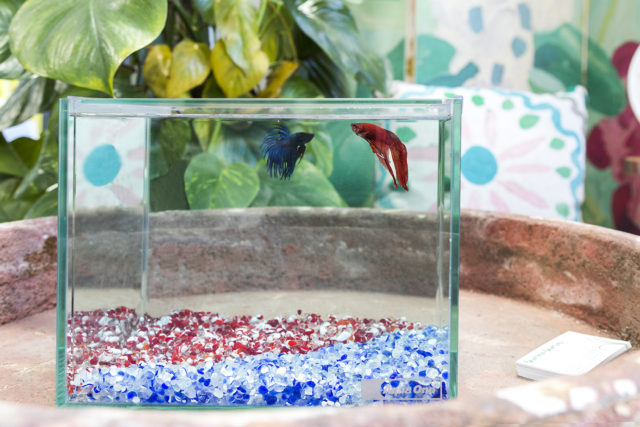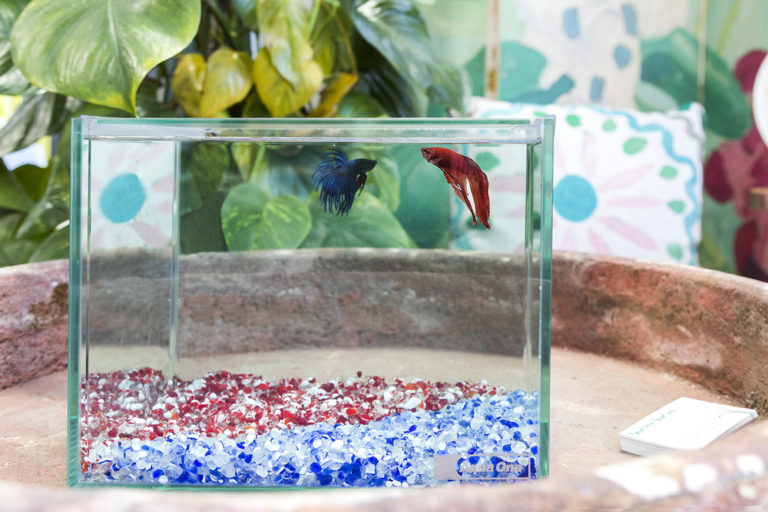 When creating their latest collection (titled 'Home') Bonnie and Neil explored all the ways in which to cover every surface with pattern. From velvet cushions to handcrafted tabletops and everything in between, the new range draws on historical textiles too.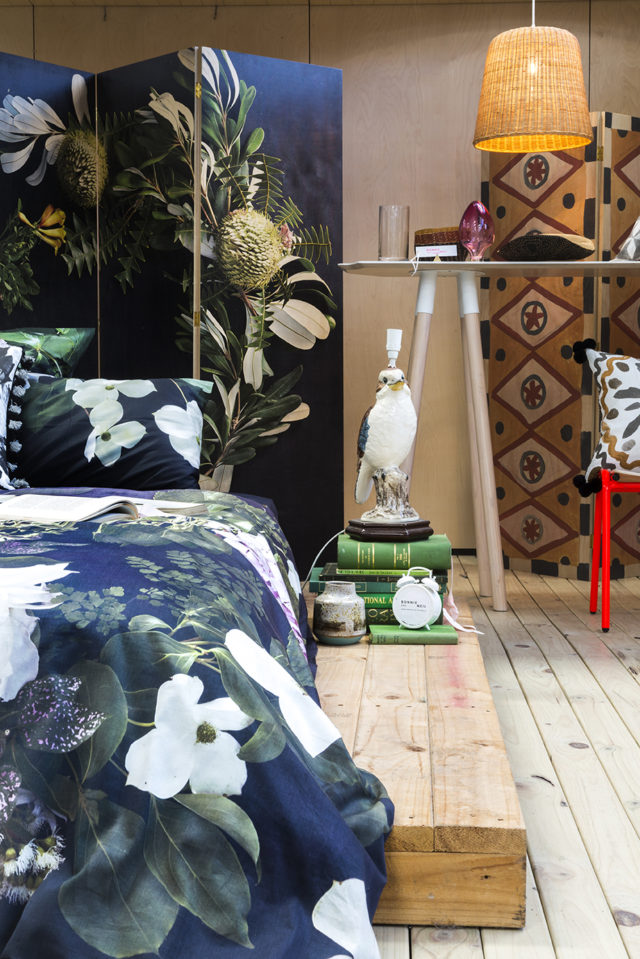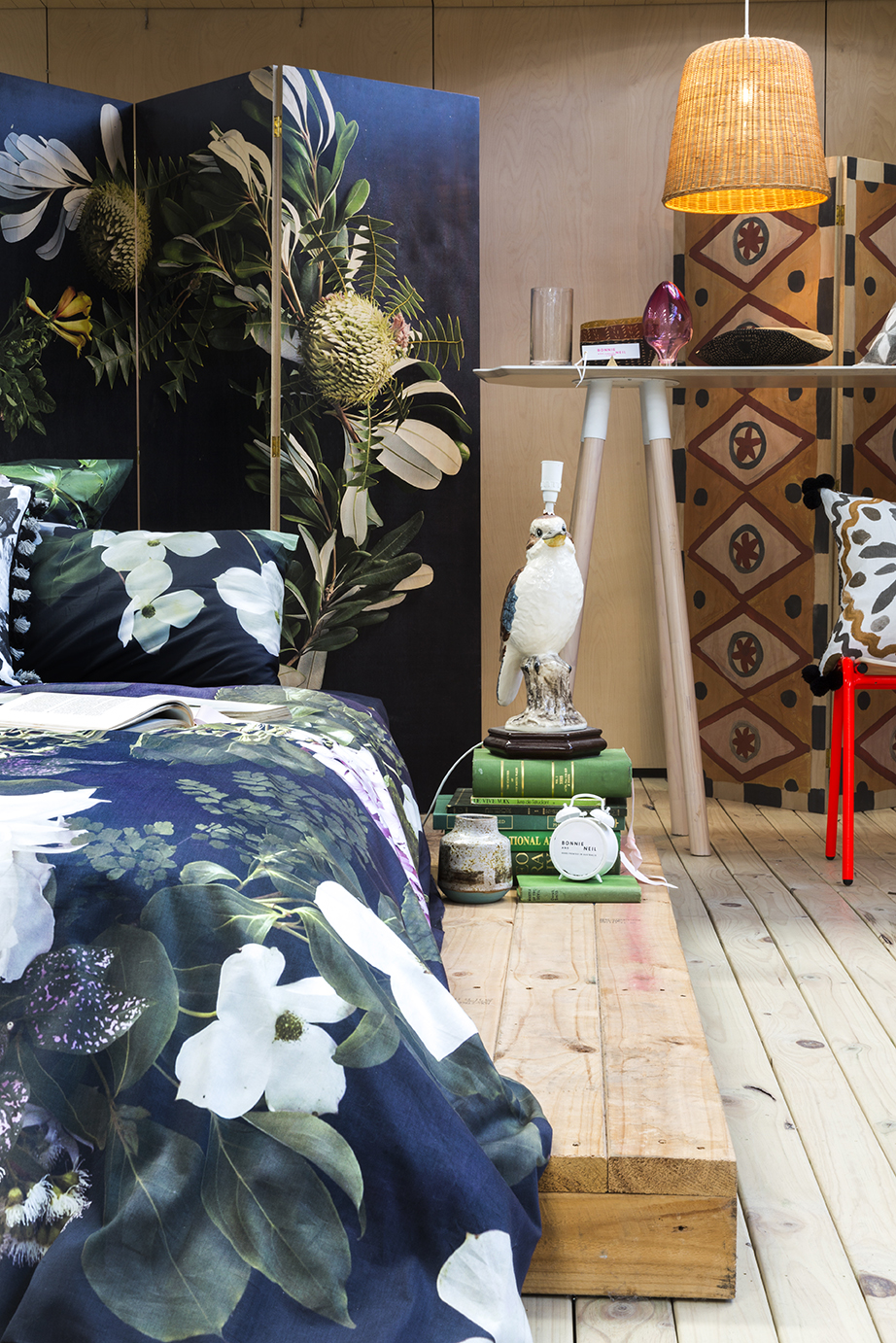 Celebrating the indulgence of the winter months, the new Bonnie and Neil range is so inviting we don't think we'd ever want to leave the house. From scattered florals to painterly patterns, the fabulous new soft furnishing range has been printed on an array of high-quality fabrics including linen, cotton and velvet and it's all designed to mix and match. The Koskela installation certainly proves this! Get on down there now for a sumptuous winter style fix.
See here for more.