Celebrated interior stylist and author Megan Morton has used the latest dusty pink and purple Sheridan range to illustrate her unique colour theory.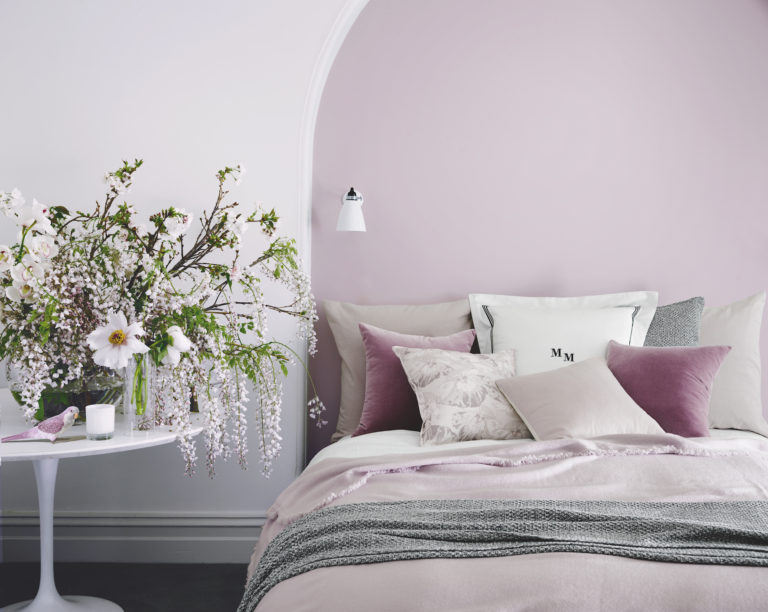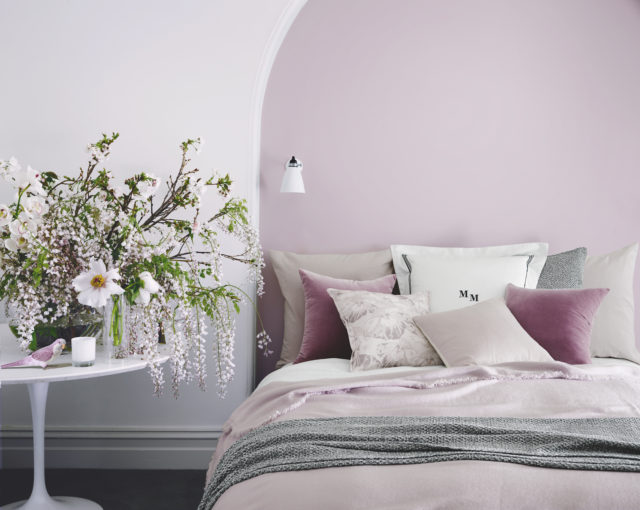 The stylist's 'Three Degrees of Colour' theory not only supports the range, but it's a great method for anyone to employ when using colour in the home. Basically, you need to consider the room and adjust the levels of colour accordingly, whether it be the 'accent a little, 'enhance some more,' or the 'immerse yourself in colour' approach.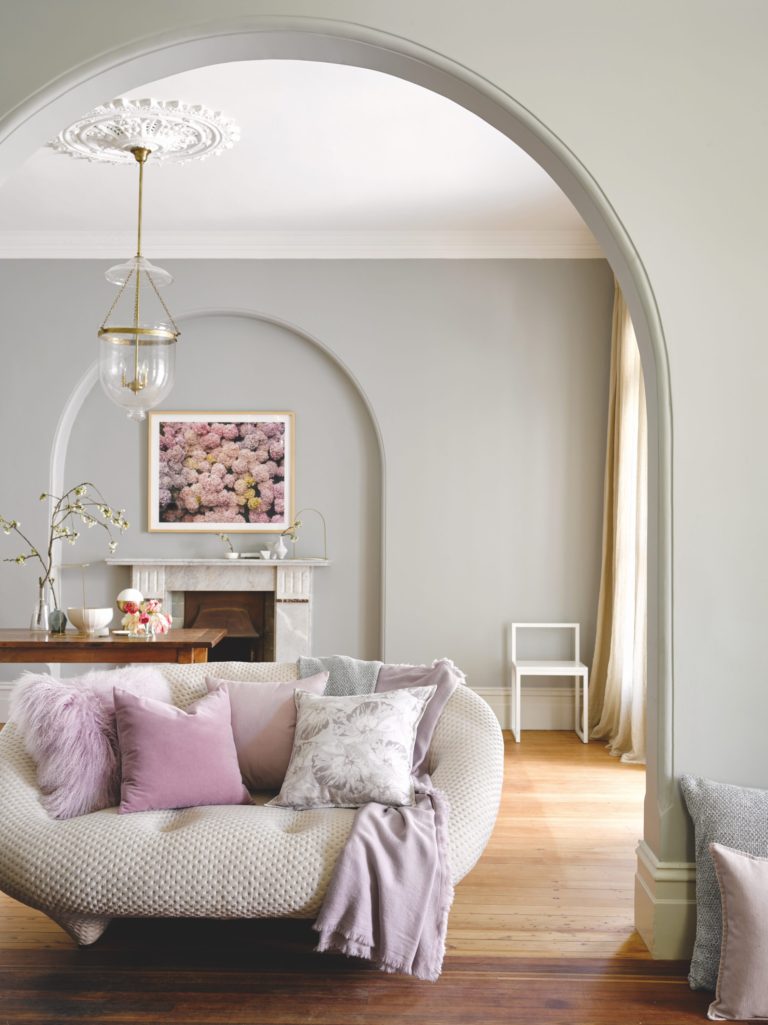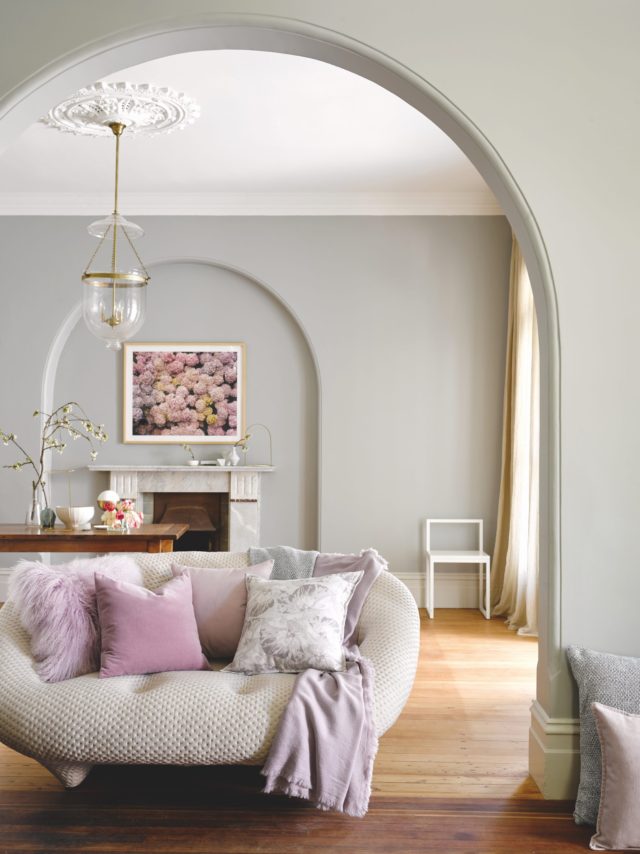 "A beautiful home works when all the rooms and spaces have a holding palette – tones that hold them together beautifully. You can then use a little amount of your chosen colour in one room, be slightly more heavy handed in another and go fuller strength in another without the fear of over-colouring," says Megan.
For example, given its functionality, a bathroom usually only requires a touch of colour and towels will usually provide this. The lounge room, however, requires that bit more – think layers of coloured and textured cushions on the sofa. The bedroom is the perfect space in which to go full-tilt with your chosen colour – think a feature wall and complementary cushions on the bed.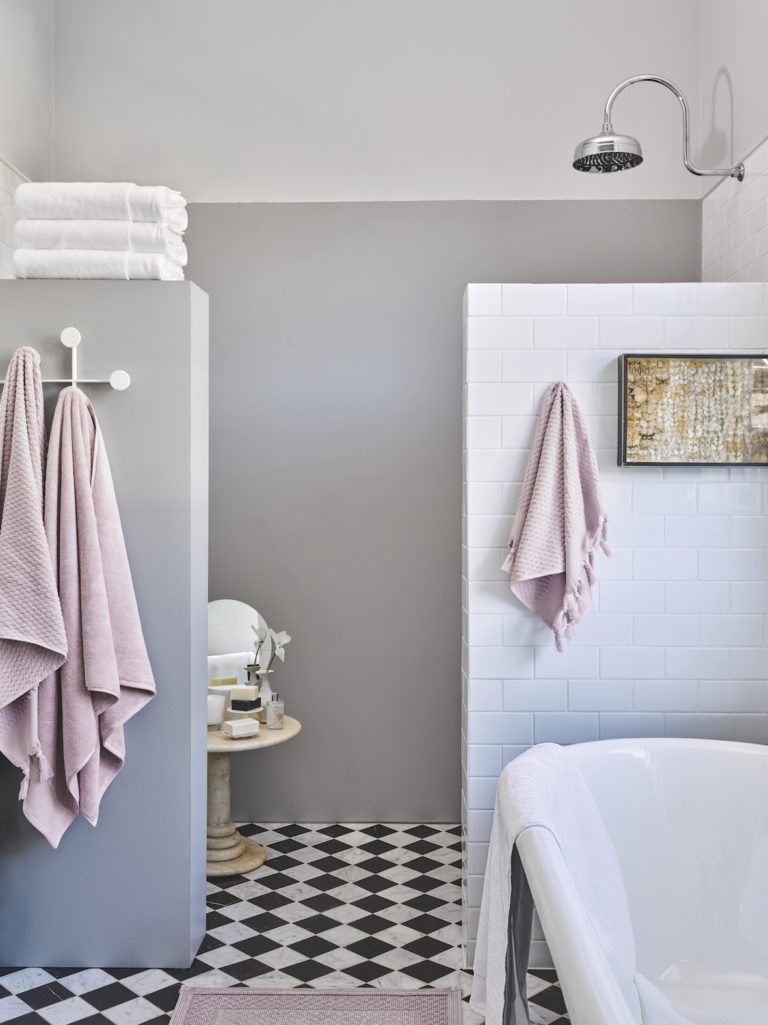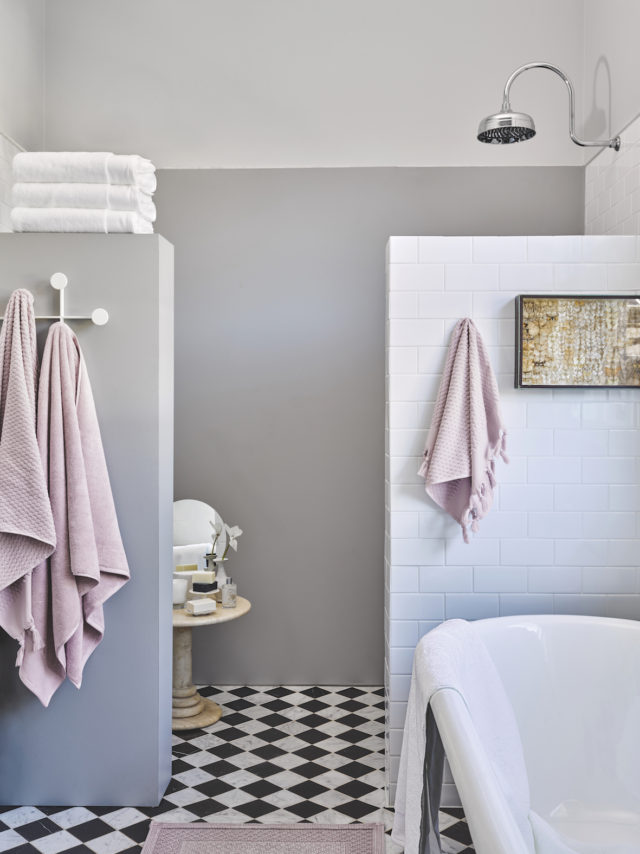 "Your instinct needs to play a part which is why colour palettes are such a hard one to copy from a Pinterest image," says Megan, who always considers the entire space before starting on a project. "When it comes to the use of colour, you must consider the floor and wall tones as well as the external elements should the room enjoy windows looking outward. Rooms are never just four walls and a roof – they frame the outside world.
"My colour theory works across all tones in the same way that eyeshadow application works. Sometimes you only need a little, sometimes a bit more and some occasions require a lot! Ultimately though, you should always consider the room's mood, tone and usage."
Shop the range here.