Sponsored by ALDI
Remember last year I styled a multimillion dollar home in Sydney's Point Piper with ALDI Special Buys? The exciting news is some of these, which were previewed then, are going to be in the middle aisle of your local ALDI from next Wednesday 15 March! These pieces, including a coffee table, buffet cabinet, rug and matching ottoman, present excellent value for money from just $59.99, but they certainly don't look cheap! ALDI asked me to share some ideas on how to style next week's Special Buys in your home.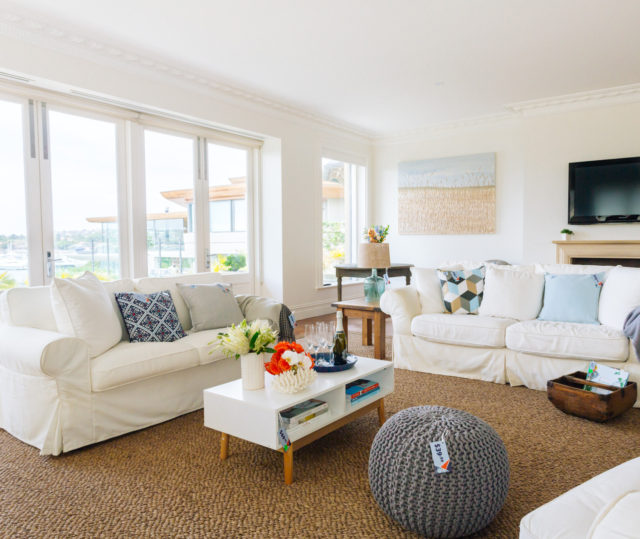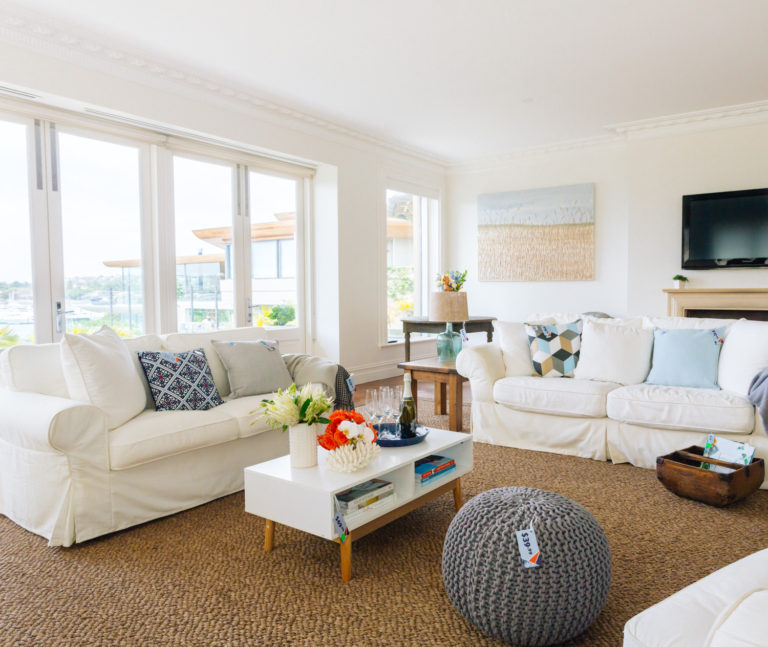 First up, the SOHL Coffee Table which I used in the Point Piper house, will be available in both white and oak colour. And what's more, at only $59.99, it comes with two choices of legs so you can choose which suits your home best or even change your mind later! The timber legs are more traditional and the wire hairpin legs give a more modern, Scandi vibe.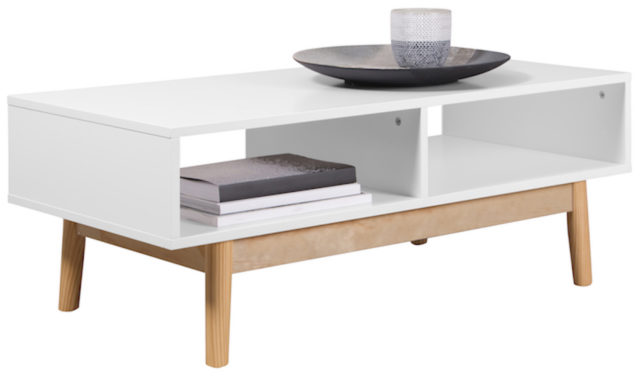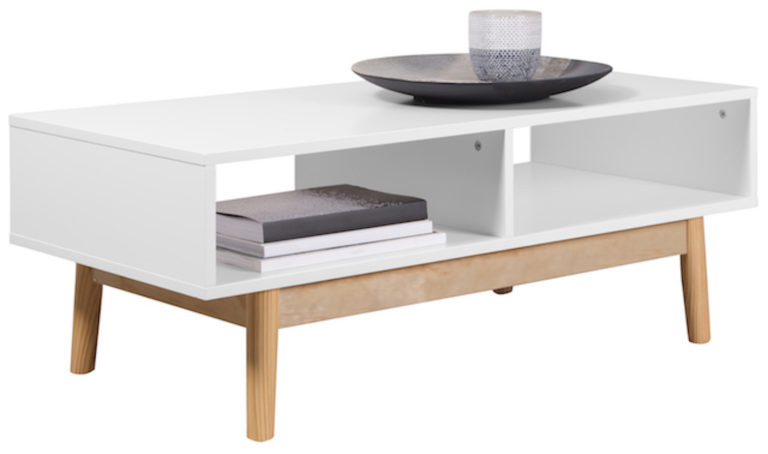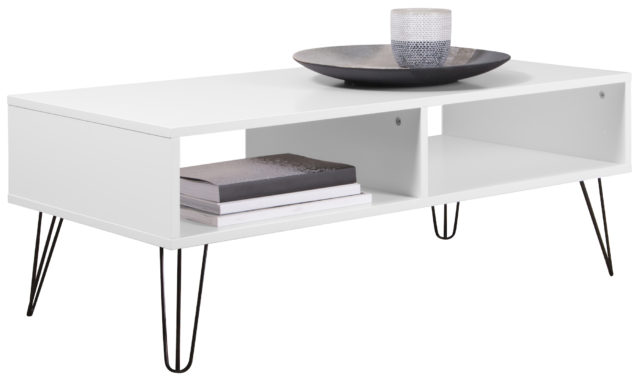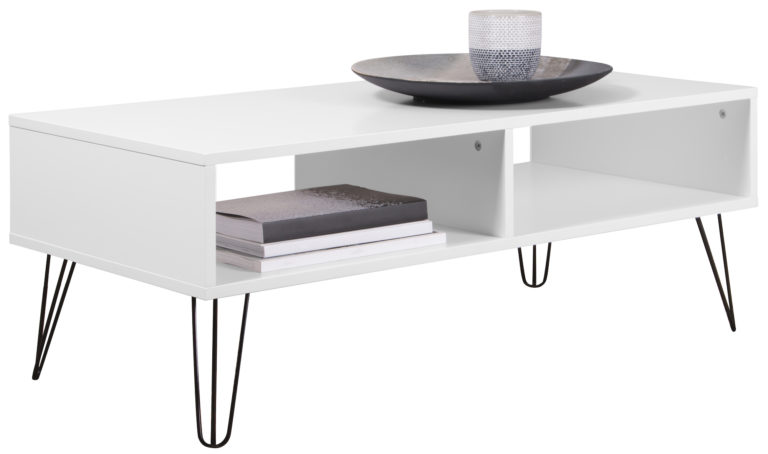 First up, choose the legs which best match your home and existing decor. Then you can have some fun styling it. I think coffee tables always need a few key elements to work: something living (think small potted succulent or string of pearls plant), some hardback books (a great way to show your interests and personality and also to add height to some of the items so it's not all on one level), a candle of course and perhaps something organic (like the environmentally-friendly faux coral used in the first photo).
As well as the above formula, another great tip is to use a tray. In this case, with a rectangular coffee table, a similar shaped tray would work well. Personally, I'd go for a pop of colour with a high gloss lacquered tray or pick a brass one to reference the ever popular metallic trend that will add a touch of luxury. If you're using the timber legs, you might like to pick a timber tray or another timber decor item to display on top and tie in with them.
What I really like about the SOHL Coffee Table is the shelves underneath; either use them as useful storage or very deliberately pick some books with great spines to add colour and interest!
Need more inspiration? See how other people style their coffee tables here.
Next, check out the matching SOHL Buffet Cabinet, available in white or oak (a really nice cool timber tone) for just $149. Whether you call it a buffet, a sideboard or a credenza, this is one of our favourite pieces of occasional furniture. Not only is it great extra storage but it provides wonderful styling opportunities on the top and (depending on the age of your child!), a place to display precious items out of reach of little hands!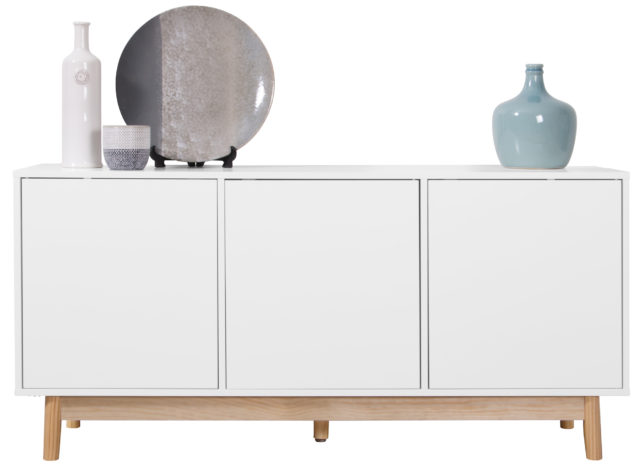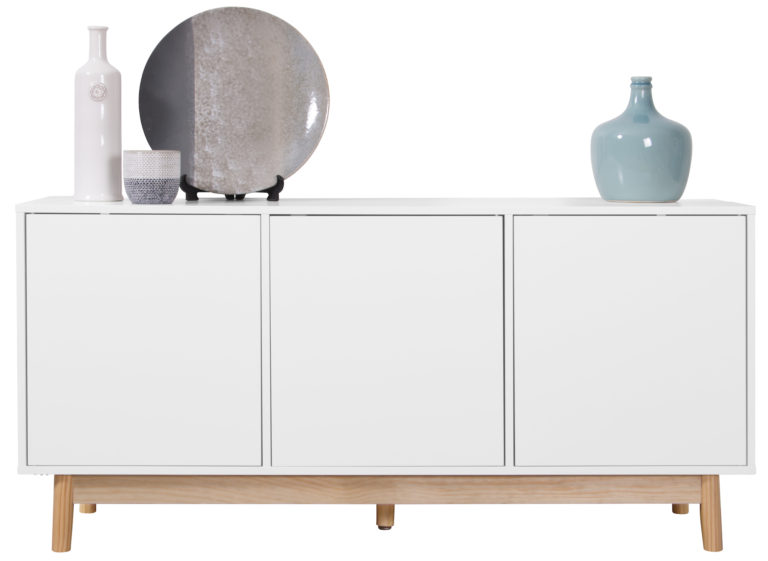 So, what should you put on yours? We think they're the perfect place for a statement table lamp. Have we told you lately how important ambient lighting is? Forget about having all overhead lights. No atmosphere! Mix it up a little with table and floor lamps at different heights and levels of brightness. I think the top of the buffet is the home for  larger decor objects which would look out of place or over the top on your coffee table. So, as well as your lamp, pick a vase with some fresh blooms or a nice house plant (cheaper, on trend, and will last longer, depending on your track record with greenery!). Or you can never go wrong with a classy potted orchid.
You can even display framed photos on top of your buffet or lean smaller artworks against the wall behind it. Although the obvious choice is to put your buffet against a wall, depending on the height of the back of your sofa, it could even be used as a sofa table behind it.
Like the coffee table, this piece comes in either white or oak and with the two sets of legs to choose from, so it complements it perfectly. I think one of the reasons this looks much more expensive is because the design has been kept so simple. The sleek, handleless doors and solid timber legs are great touches.
Lastly, this lovely Kirkton House Woven Area Rug ($89.99) and matching Kirkton House Ottoman ($69.99). This is one of four bright and on trend designs available. The rug is machine woven from cotton chenille with flat, overlocked edges, is reversible,  and at 1.6 x 2.3 metres is a generous size. As we always say, with rugs, the bigger, the better!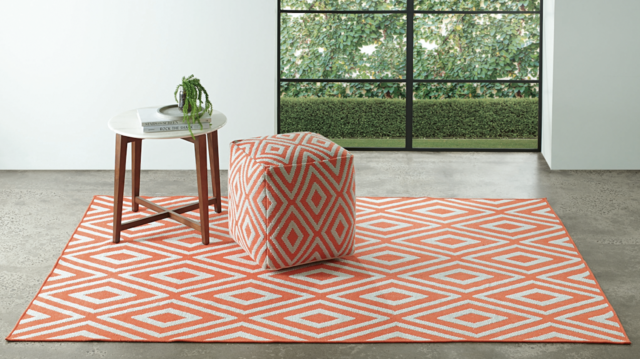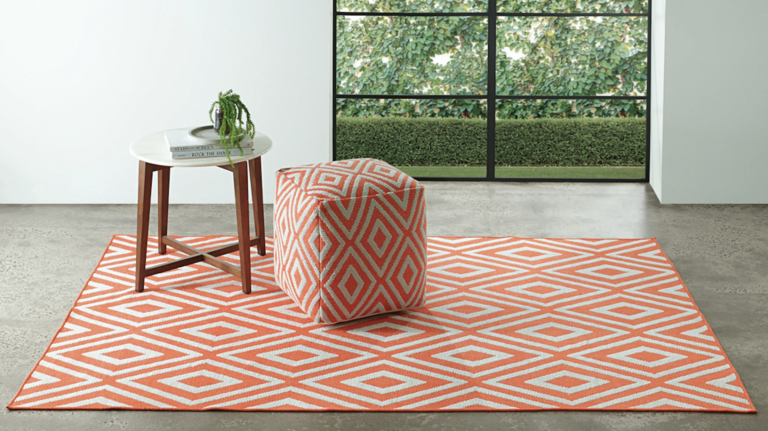 This is a statement pattern so these two items would immediately lift and add interest to an otherwise plain room. If you've already got colour or pattern in your room, be careful not to overdo it. The rug is a great price point for the size and could look really good anywhere from a living room to a playroom or bedroom. If too much pattern makes you nervous, you could try a rug like this under your bed with just some of it peeking out. And remember to try and have at least part of all of your furniture on the rug rather than arranging your sofa etc. around it. This will give your room a much more cohesive, pulled together look and feel.
Of course, you don't have to buy the rug and the ottoman together, but it's rather cool and unusual to be able to have these two items matching!
In addition to the everyday grocery range, ALDI is known for its twice weekly Special Buys which add an element of surprise to the regular shop and often have customers queuing up once they read about what's coming in the catalogue, in their e-newsletter or on the ALDI app or website the week before. Special Buys appear in store every Wednesday and Saturday and are only available while stocks last. These homewares hit stores next Wednesday 15 March.
Think about it: you could nab the buffet cabinet, coffee table, rug and ottoman for under $370!
These are just a few of the Luxe Living Special Buys at ALDI next week, also including items like curtains and clocks.
So, my fellow interiors addicts, next week's grocery shopping suddenly looks a lot more appealing, right?! We'd love to see your ALDI homewares hacks. Please tag us and share them with us on Instagram!