Located in the seaside Melbourne town of Torquay, this backyard renovation really captures that highly coveted 'resort at home' vibe. Home to Briony and Coel Marsh and their two children Sasha and Lily, the backyard was fairly basic before Mint Landscape & Design worked their magic to create a beautiful, lush and enticing oasis.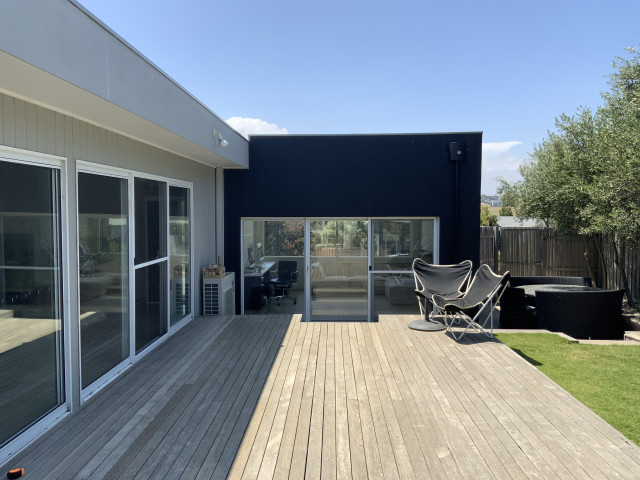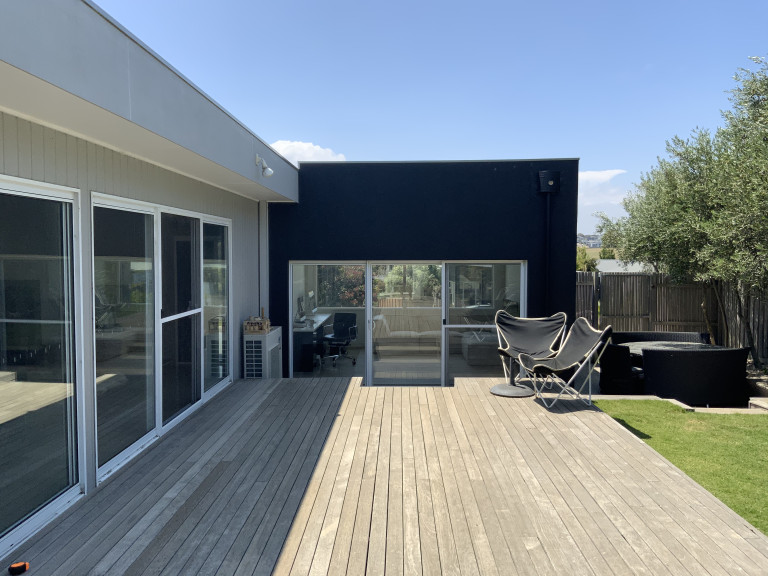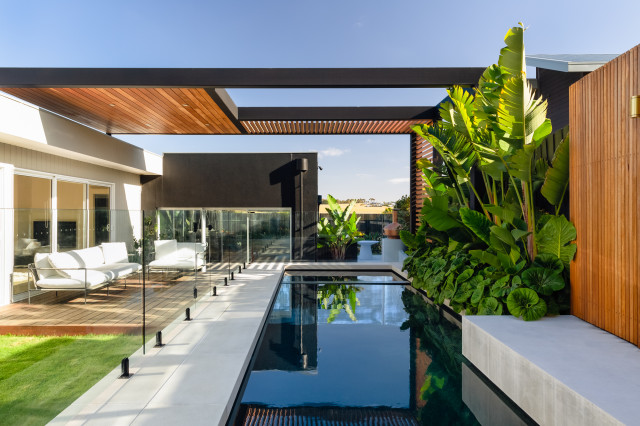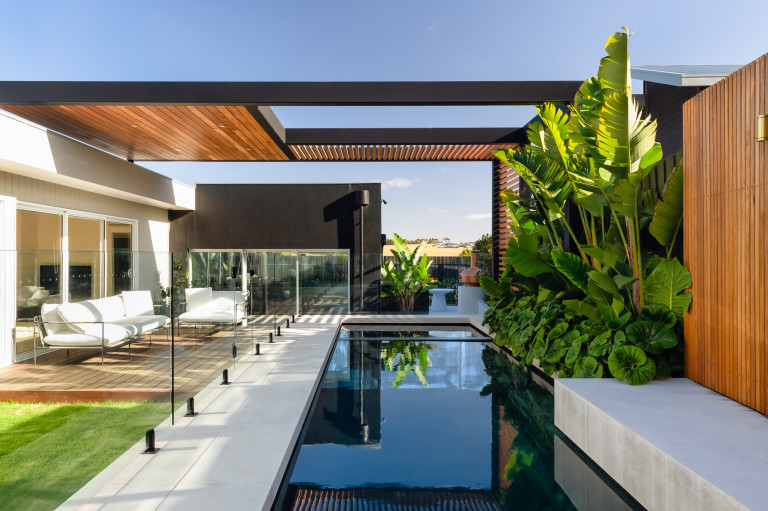 "We wanted a pool that was big enough for swimming a few strokes and for the kids to play in, as well as a spa for the winter months. I had wanted a sauna at home for years, so we worked that into the design too," says Briony. The family also wanted the backyard to have a lush, casual feel while shade over the pool, a pizza oven and outdoor shower were 'musts' too.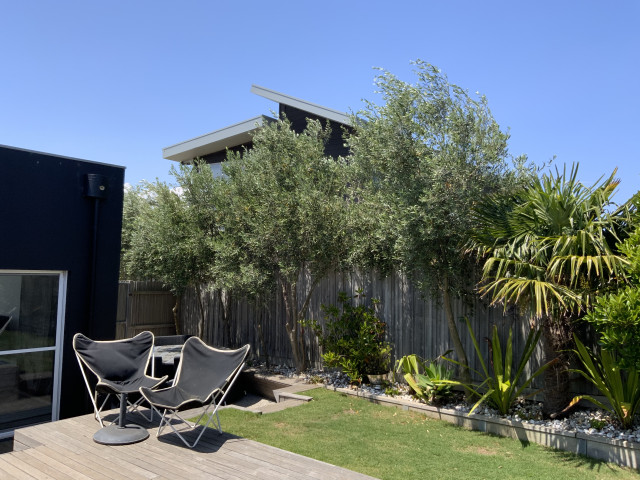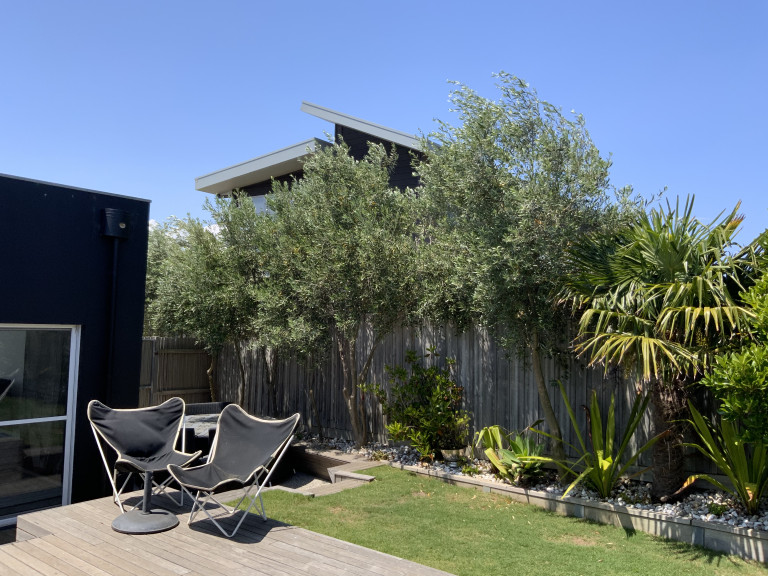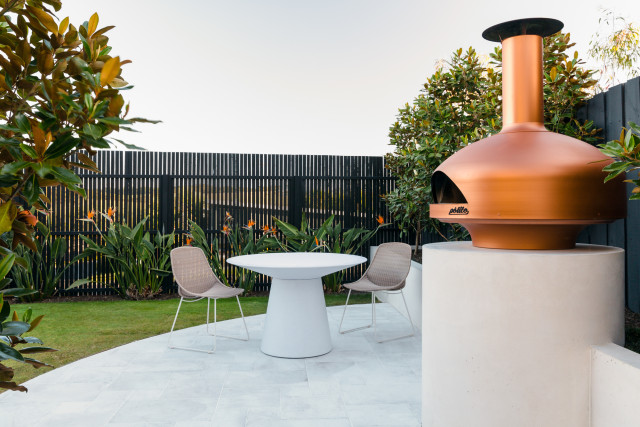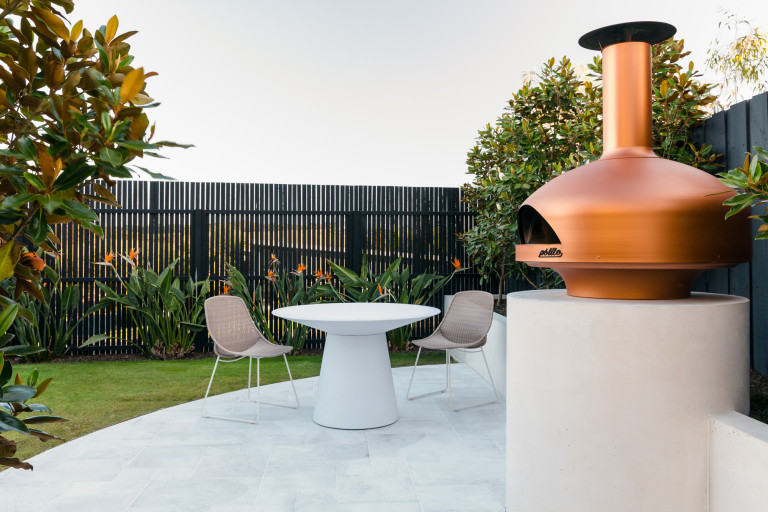 The centrepiece of the backyard, the pool area has been designed with a 'layered' design; the deck steps up from the grass, the pool sits atop the deck and a concrete plinth sits above the pool. Additionally, the pergola appears as if it's resting on top of the roof. "I love the way Mint have layered the design and the big concrete plinth is a highlight. It was made by Form Concrete Studio and not only is it beautiful but it's a great place to soak up the warm sun and the kids love to bomb off it into the pool!"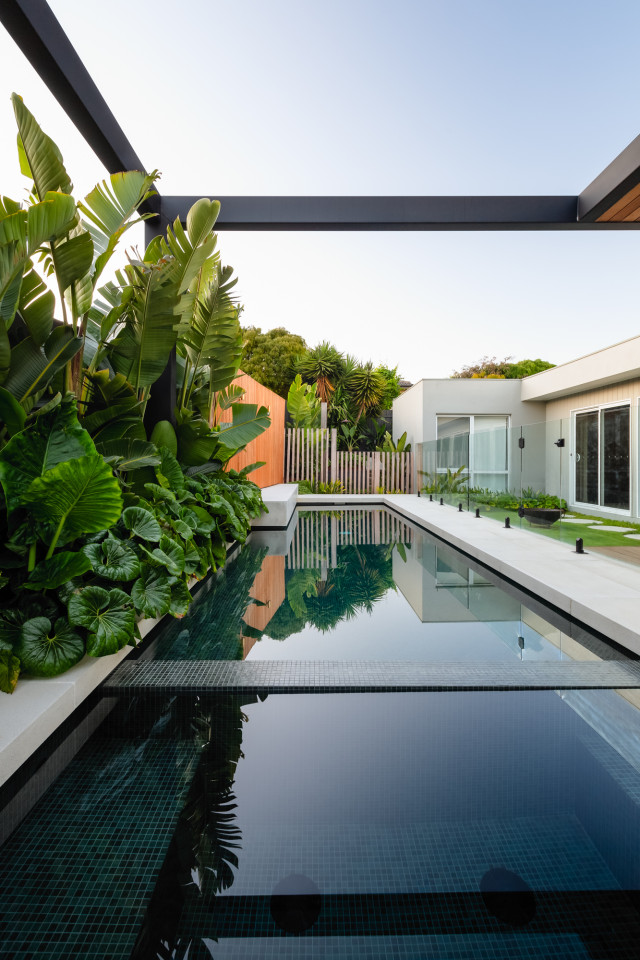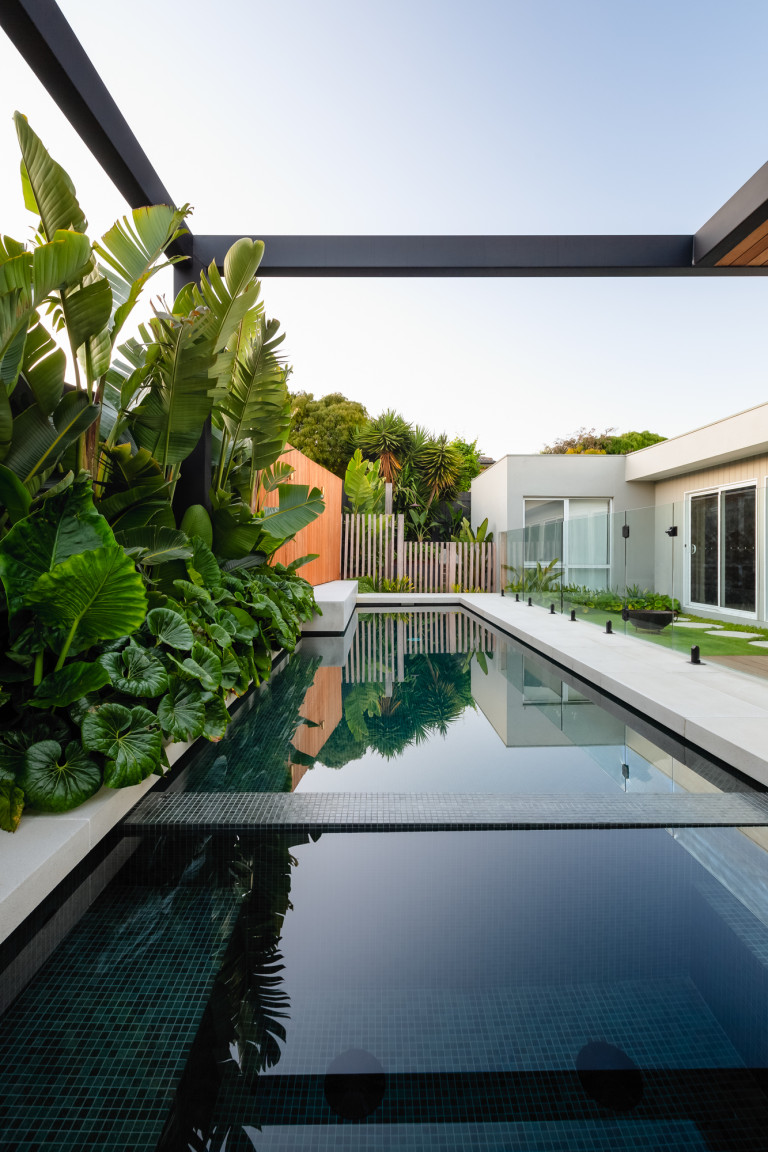 The pool itself is lined with Bisazza mosaic tiles in 'Delhi' which is a lovely teal colour – this was so that the water looked less blue and more turquoise to tie in with the surrounding greenery. Around the pool, Melbourne-made Anston pavers in 'Vega' create a streamlined look and the timber battens and deck inject warmth while providing contrast with the concrete.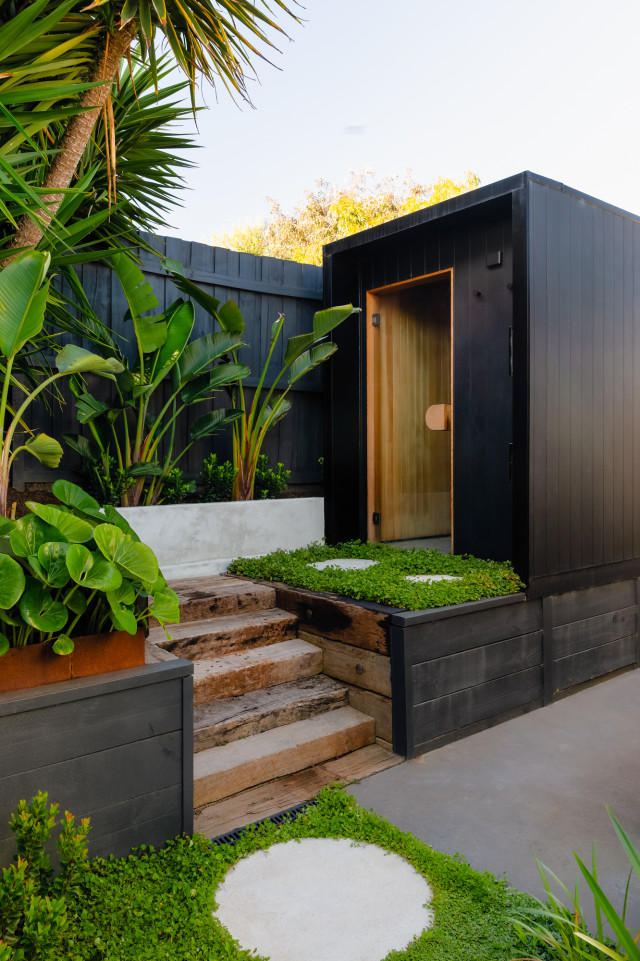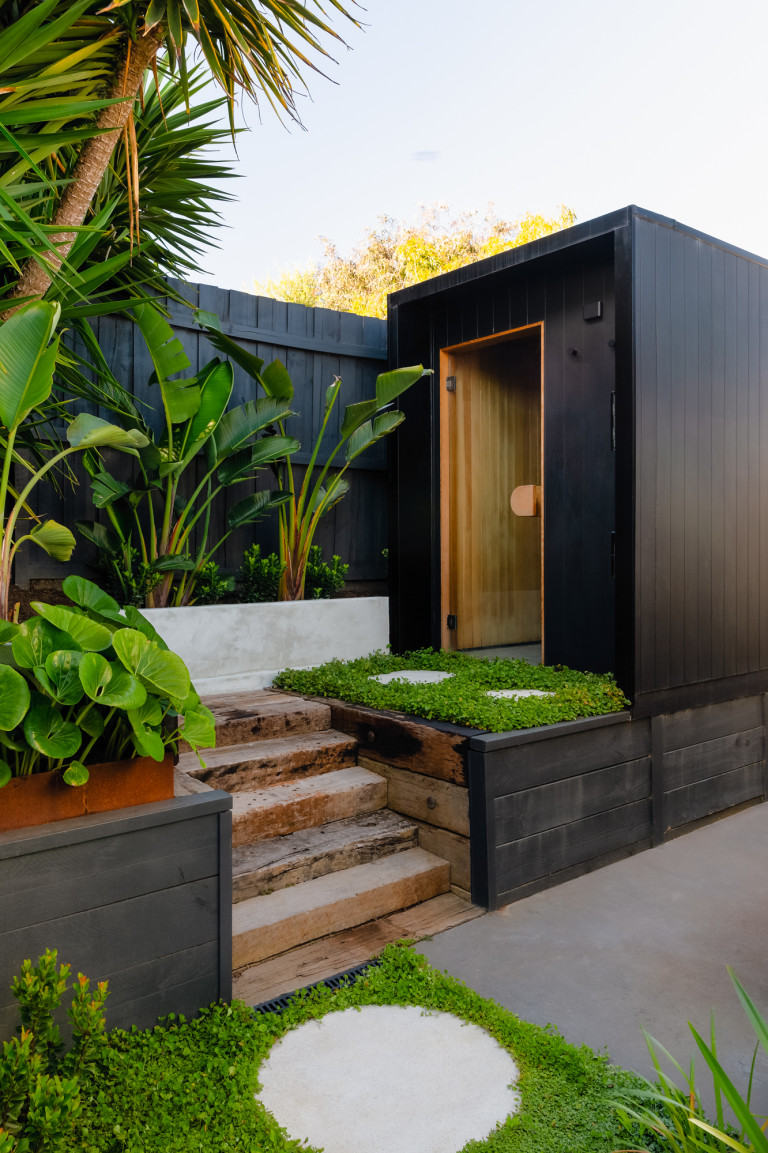 The landscaping is another highlight; it reflects the home's mid-century influences, and the planting is stunning. "Layers of Tractor Seat, Elephant Ears and giant Bird of Paradise overhang the pool. I also love the way the brown underside of the Magnolias ties in with the copper pizza oven," says Briony.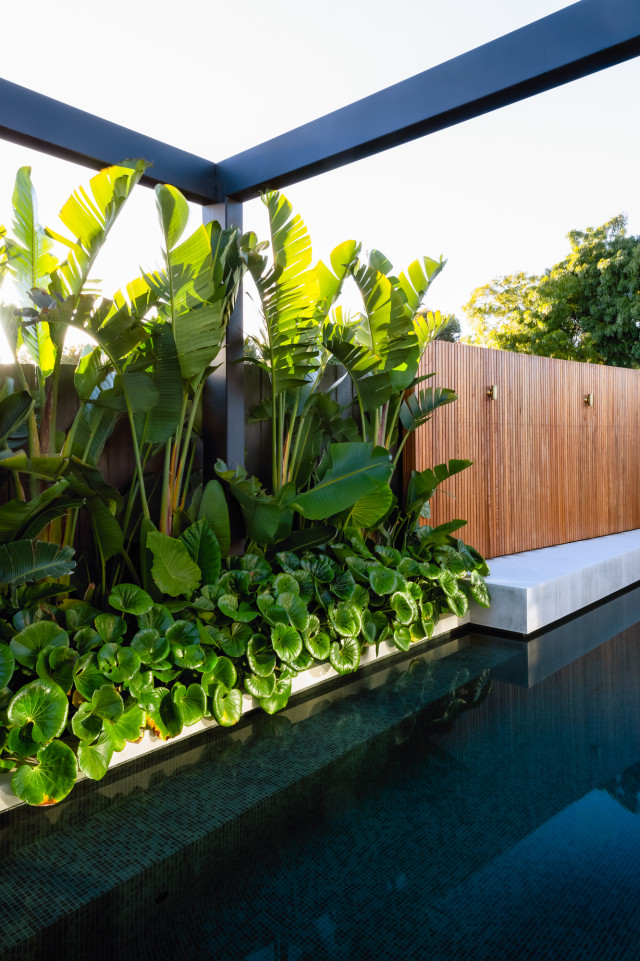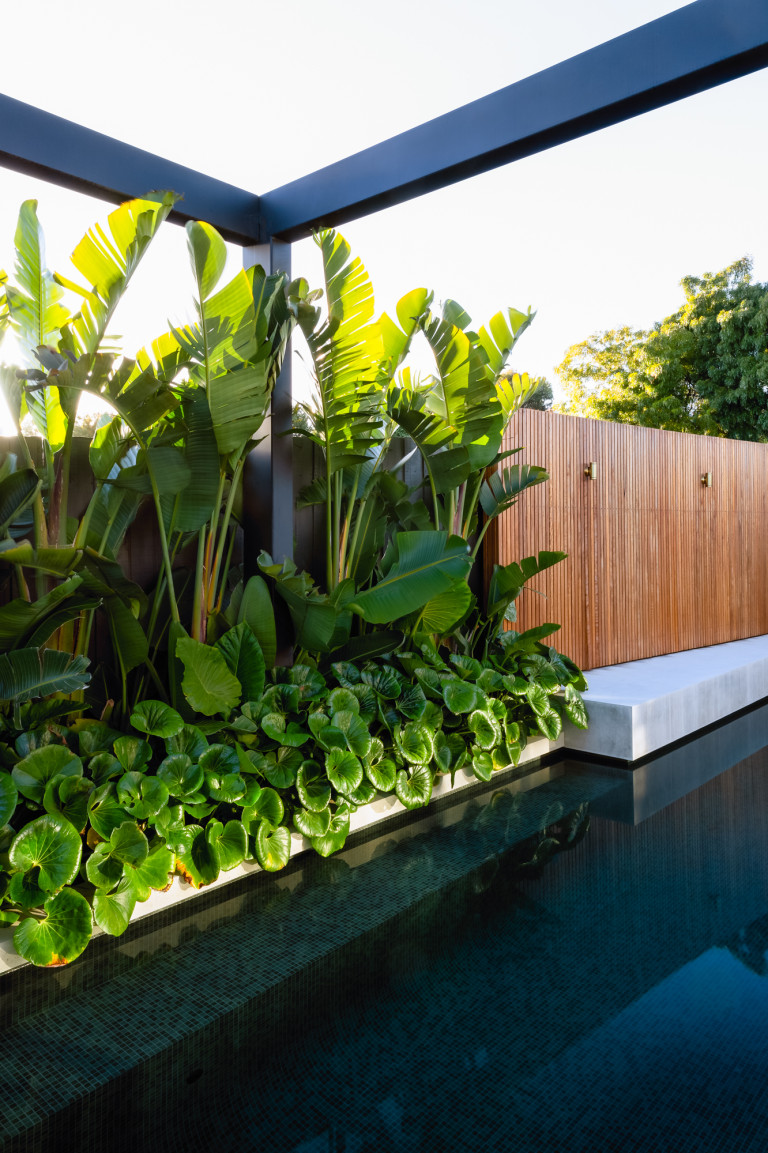 Overall, Briony is thrilled with the way that the redesign has made the most of a compact area, all while looking like a cohesive extension of the existing home that was built 13 years ago. Additionally, the redesign has meant that the family use the backyard far more often.
"It's totally changed our home lifestyle now we can sit outside on the lounge in the sun or shade, be in the pool, spa, sauna or cooking pizzas and hanging out with friends. It sounds cliched but it really feels like we are on holiday at home!"
Photography: Erik Holt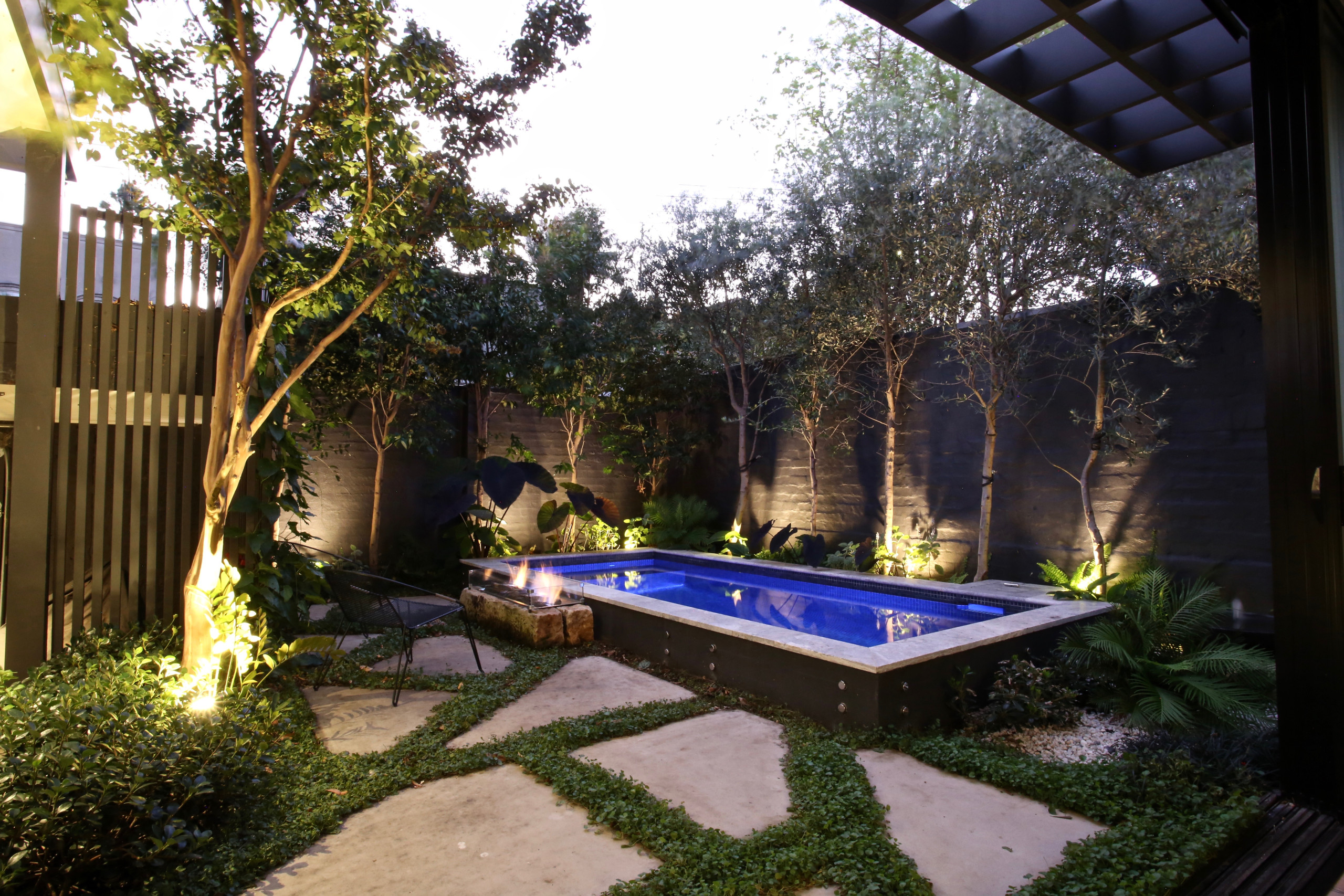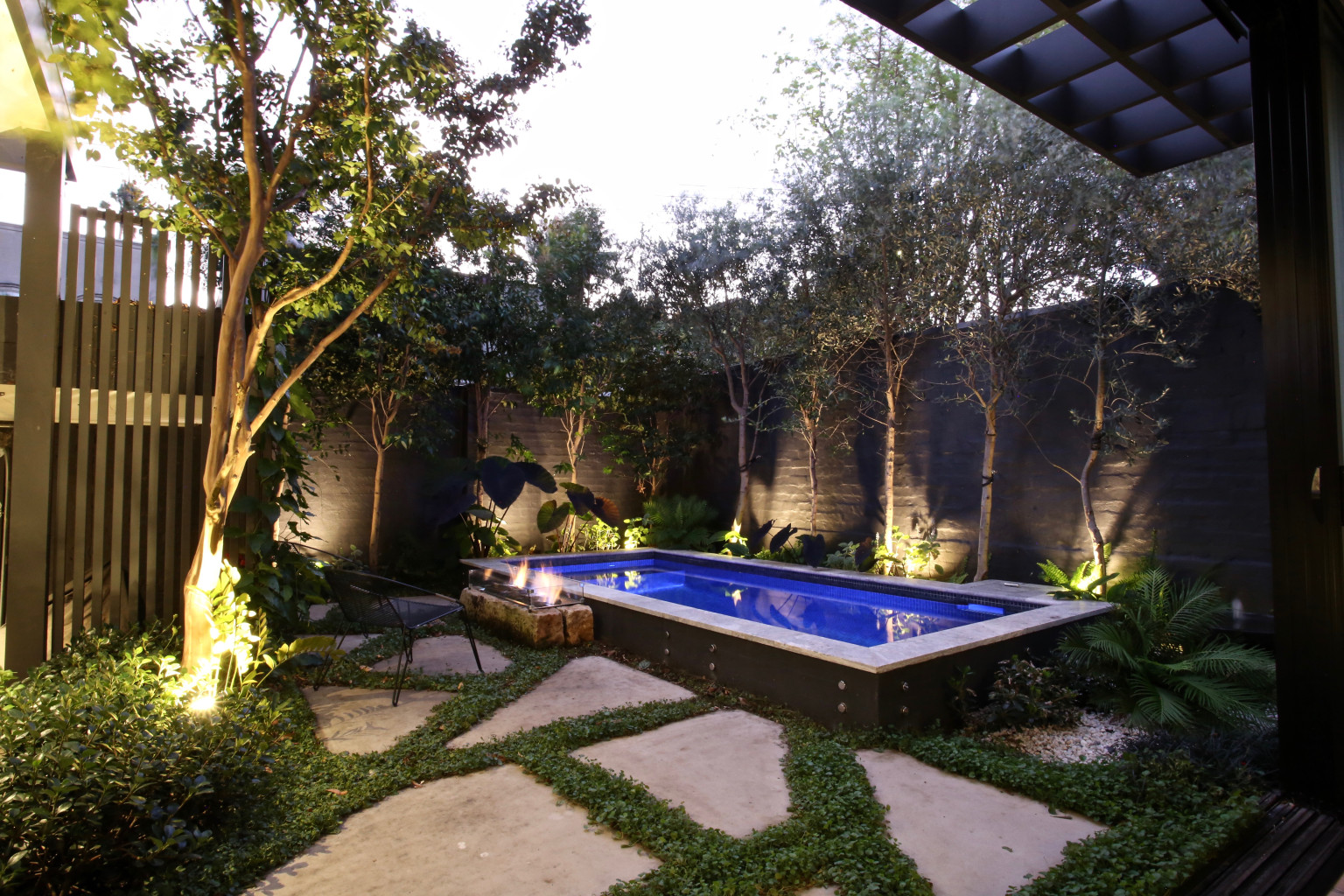 Plunge pools: everything you need to know about small pools
There's no denying that COVID has had a very significant impact on the way we live and what we expect…