There's no denying that COVID has had a very significant impact on the way we live and what we expect from our homes. We've reported a lot on the increasing importance of the backyard post-lockdown, and a pool is the icing on cake for many Australians. But with reduced block sizes our backyards are shrinking, which explains the increased popularity of the plunge pool.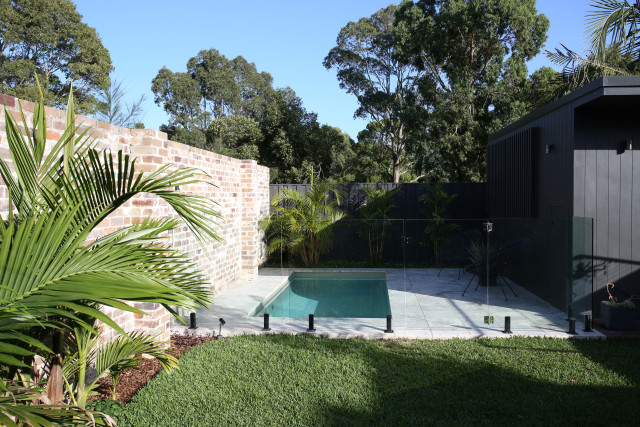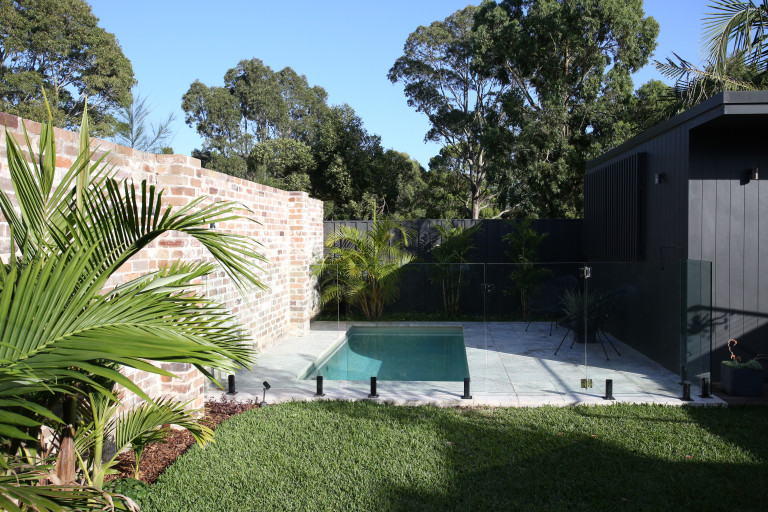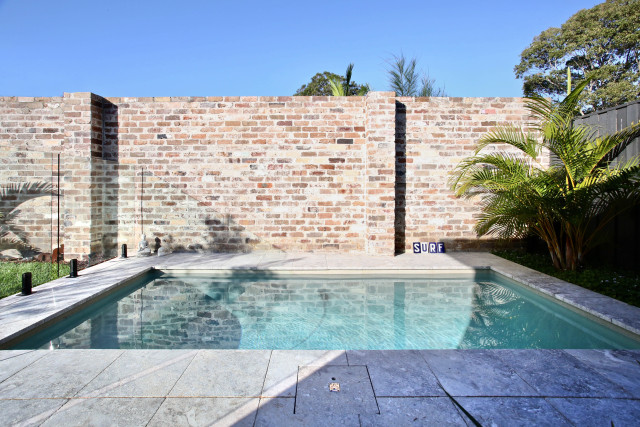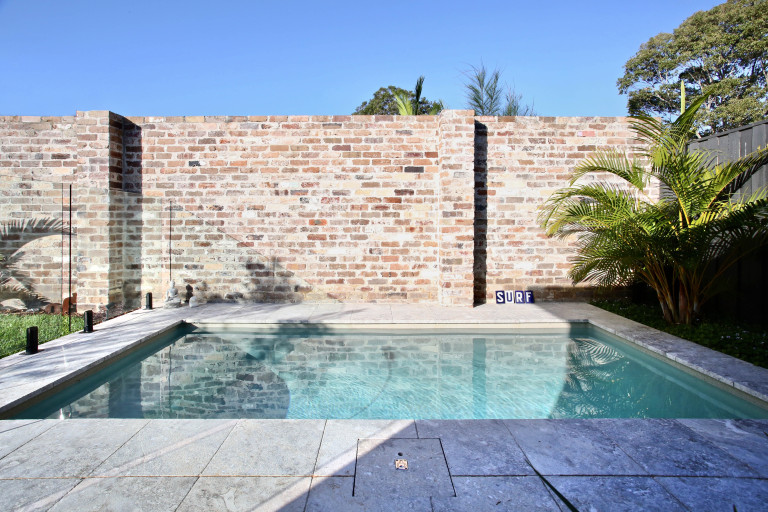 "There's no denying that the COVID-19 pandemic was tough for everyone, and because Australians love the great outdoors, it was not surprising that many families wanted to transform their homes to feel like a holiday all year long," says Blue Haven Pools and Spas CEO Remonda Martinez who has seen a massive increase in enquiries since the pandemic – particularly for plunge pools.
Plunge pool vs traditional
Just because a plunge pool is smaller than its full-size counterpart doesn't mean it isn't as versatile or luxurious. "You can use a plunge pool to dip in and relax after a long day or add swim jets if you want to do laps but don't have room in your yard," says Remonda.
A plunge pool can also serve as a focal point or fabulous backyard feature with the money you save on size (they are cheaper than larger, traditional pools) freeing up funds to allocate to decorative touches. "Smaller pools are more affordable to dress up with finer finishes like fully tiled interiors, heating and in-floor cleaning systems," says Remonda.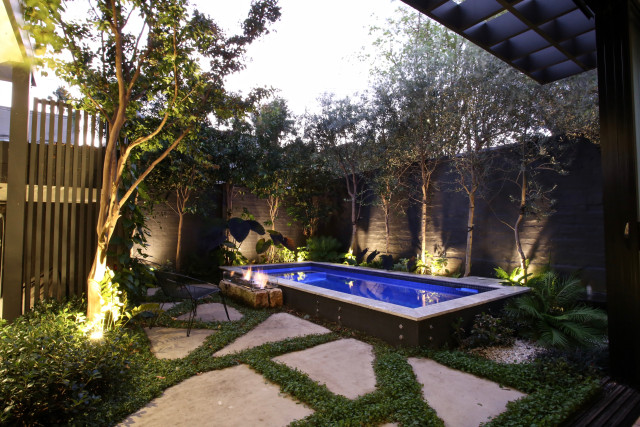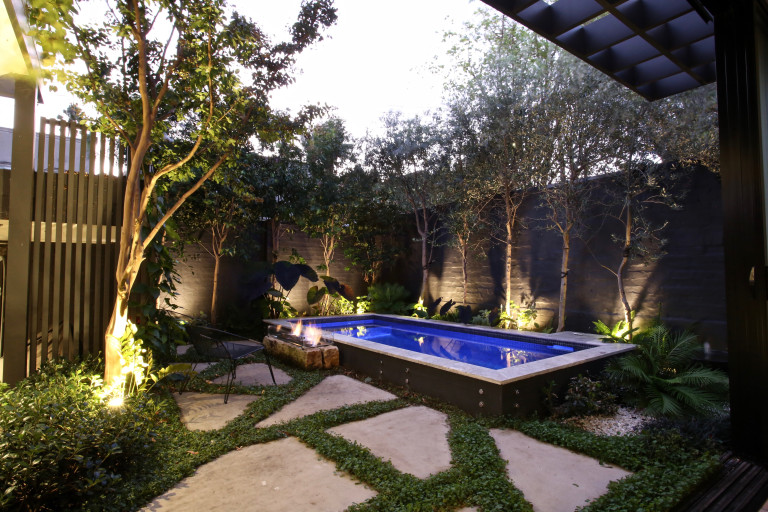 Is a small pool worth it?
While plunge pools are more affordable than traditional pools they are still very much a luxury item which makes many people, understandably, question whether a small pool is worth the investment. "They are definitely worth it! Since a small pool costs less to landscape with less fencing, paving and surrounding costs, you can spend more on the pool and make it an incredible feature piece," says Remonda.
Popular for sloping blocks, the glass window panel is a fabulous example of how a small pool can be elevated, through smart design, to become a true garden feature. And when you consider the way a pool looks when the sun sets (think dazzling pool lights, and moving water), a plunge pool really does have the power to create an incredible night vibe.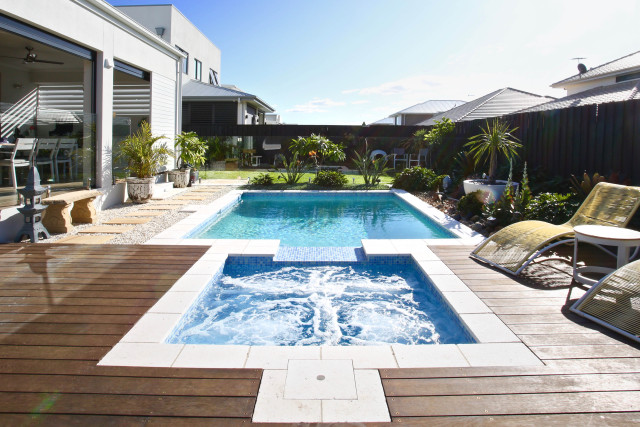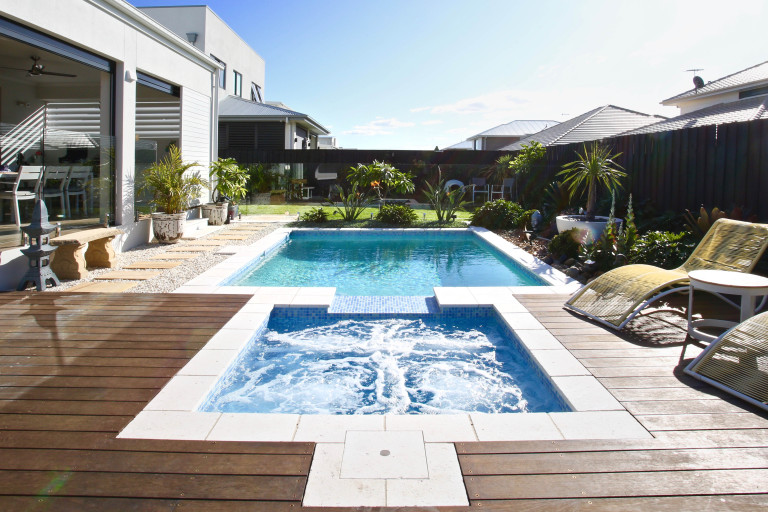 Is a smaller pool easier to maintain?
Smaller pools are generally easier to maintain when compared to larger pools. However, it's important to note that the ease of maintenance also depends on factors such as the type of pool, its materials, and the location. "It's also worth noting that smaller pools are also cheaper and faster to heat. There's nothing better than a cool pool all summer and a hot spa for winter and, with a plunge pool, it's totally possible!"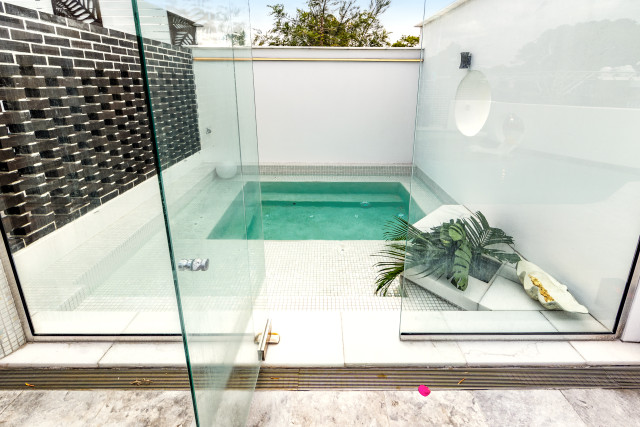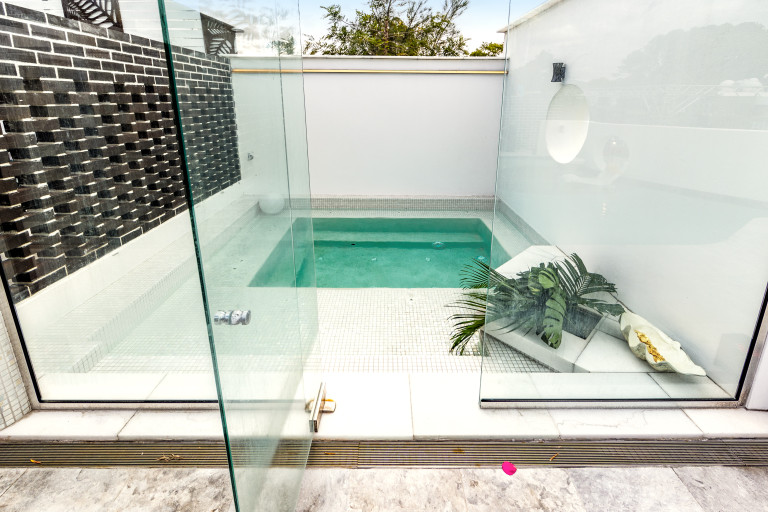 What size backyard do you need?
With plunge pools starting at just 4 metres wide, it goes without saying that they will work in even the smallest backyard. To give you an idea as to whether a plunge pool will work in your backyard you need to allow for at least a metre from the yard's boundaries to the edge of the pool's water. You also need to allow for around a 1.5 metre distance from any dwelling or structures.
"An underground easement or sewer line may also restrict the pool size but the beauty of a custom-designed concrete pool is that it can cater for all types of restrictions effortlessly," says Remonda.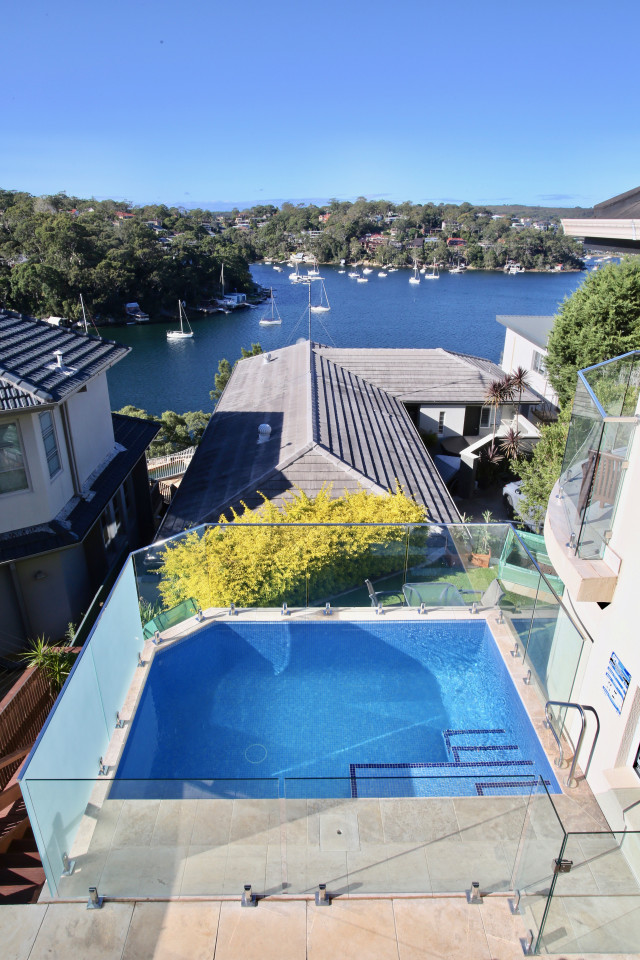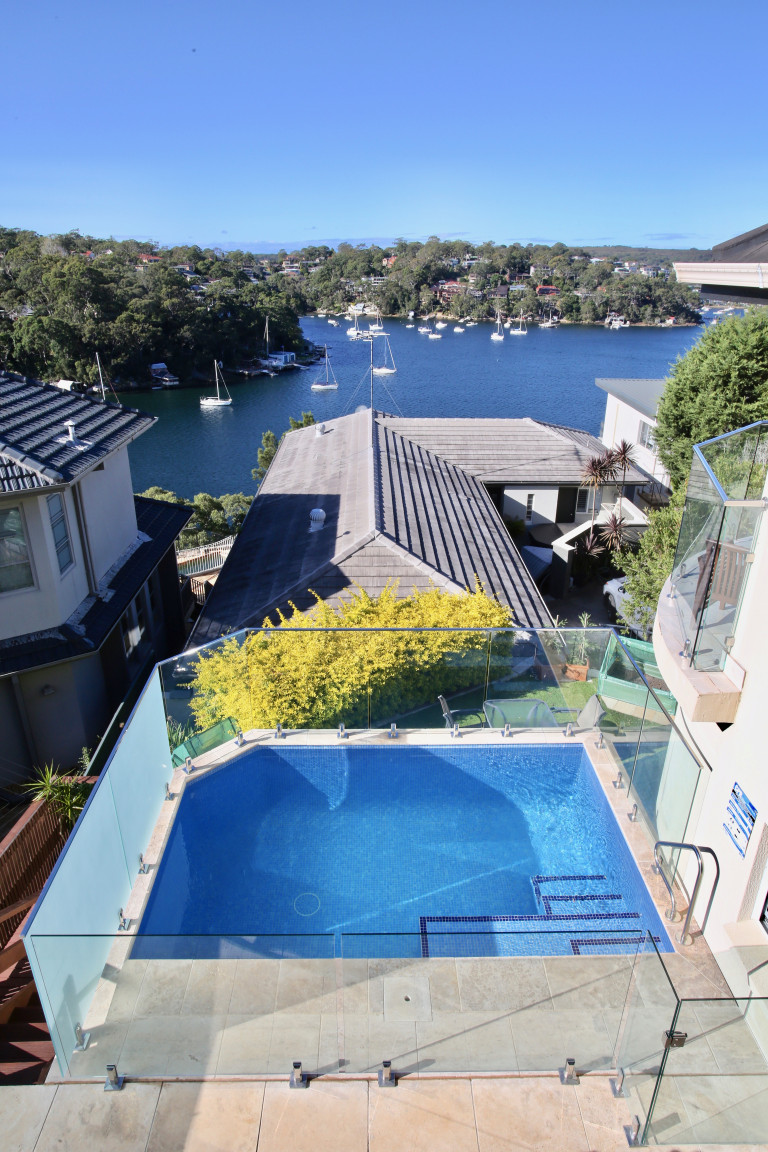 How much does a plunge pool cost?
Adding a swimming pool to the backyard is a construction process so pricing is site specific but Remonda explains that a designer concrete plunge pool starts from around $35,000 on a standard block. If your backyard has restricted access, sandy or loose soil conditions, a sloping block, retaining walls or you are building over or adjacent to a sewer line, the pool will cost more.
"My suggestion is always to assess the site costs first and then see how much is left in the budget to spend on the finishes such as fully tiled luxe interiors, mineral water, spa seats, mini jets, heating and lighting."
For more on Blue Haven Pools & Spas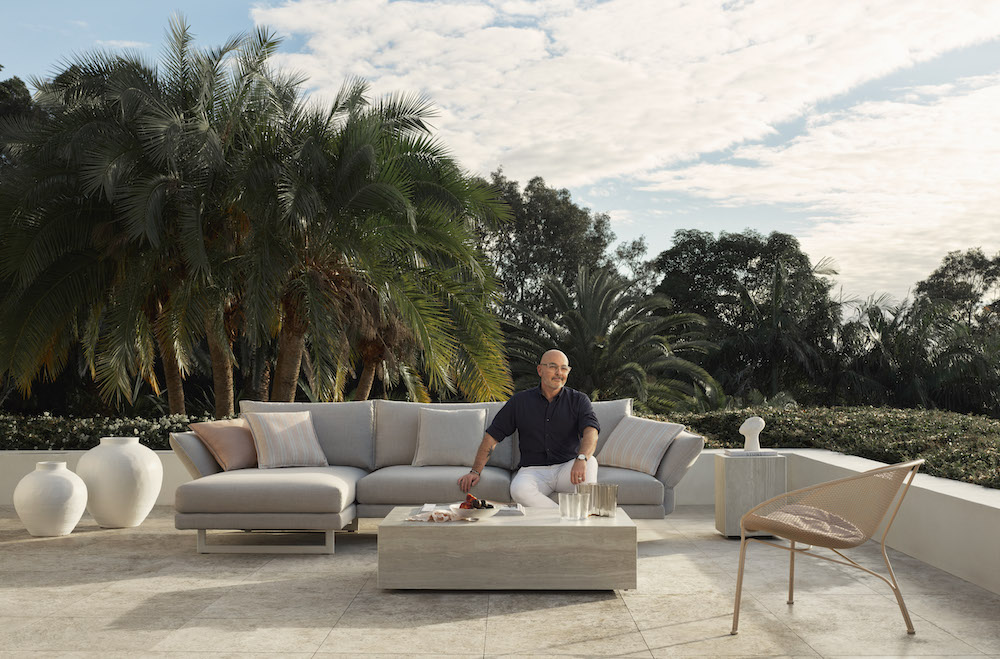 Outdoor rooms: Neale Whitaker explains how to create a backyard oasis
"It's not a new phenomenon, but Australians really did pioneer the outdoor room," says The Block judge and Love It…