"I'm a bit of party guy and love having people over," says Scott Tresidder, the owner of this jaw-dropping pool house which is part of a large family home located in Frankston South, 40 minutes from Melbourne. Purchased six years ago, by Scott and his wife Artemis, the original backyard was a simple grassed affair that was begging for a redesign. Little did they know, the area would eventually become the ultimate indoor/outdoor room for them to entertain friends and their two young children.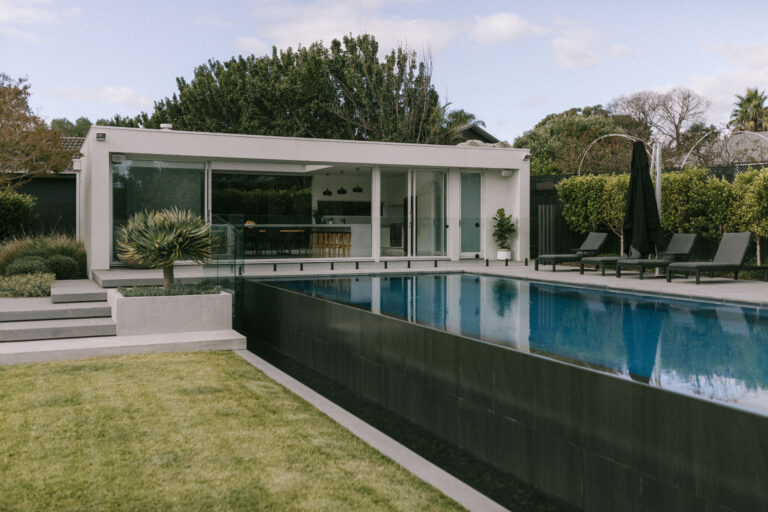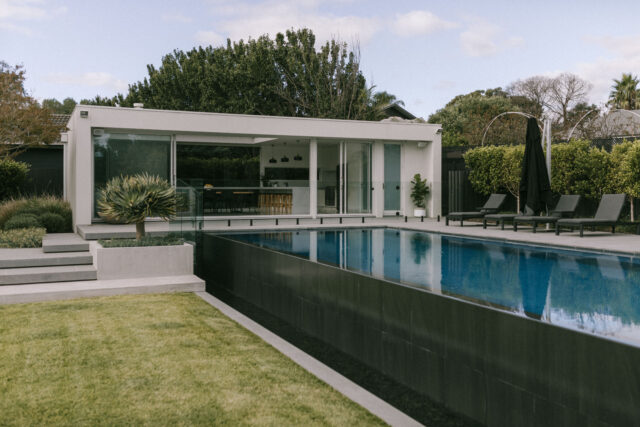 "When we bought the home, we had no idea what we were going to do with the backyard, but Artemis began doing some research," says Scott. The research culminated in a meeting with the landscape design team at Mint who combined all the ideas to create a phenomenal entertaining space for the family.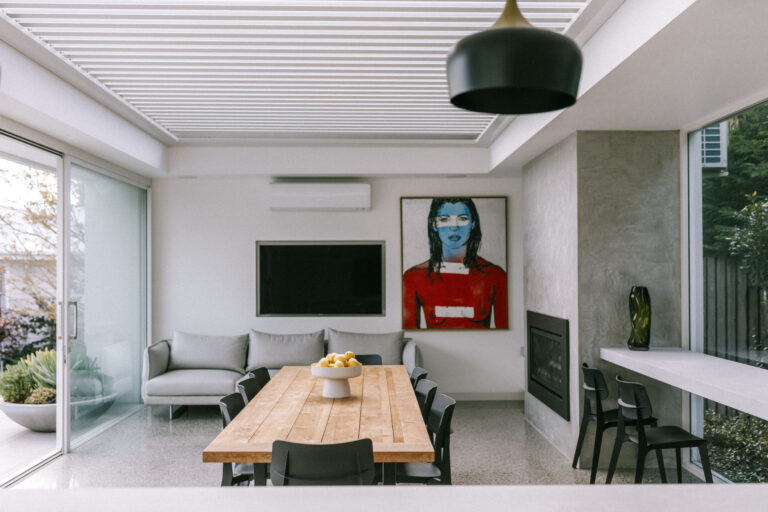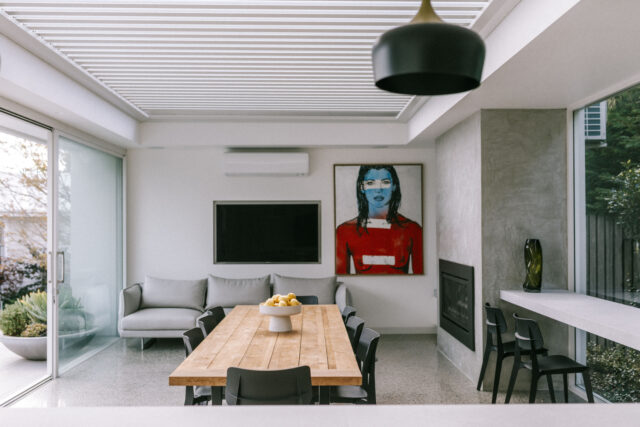 "First up, we just wanted a big pool, but we also wanted to entertain outside of our main home," says Scott who says that he uses the pool house year-round courtesy of its gas fireplace and automated louvres that allow natural light in and hot air out. The pool house also features a full kitchen and bathroom and multiple seating areas too, while an eye-catching David Bromley painting completes the scene. "I know David personally and have many of his paintings and ceramics," says Scott.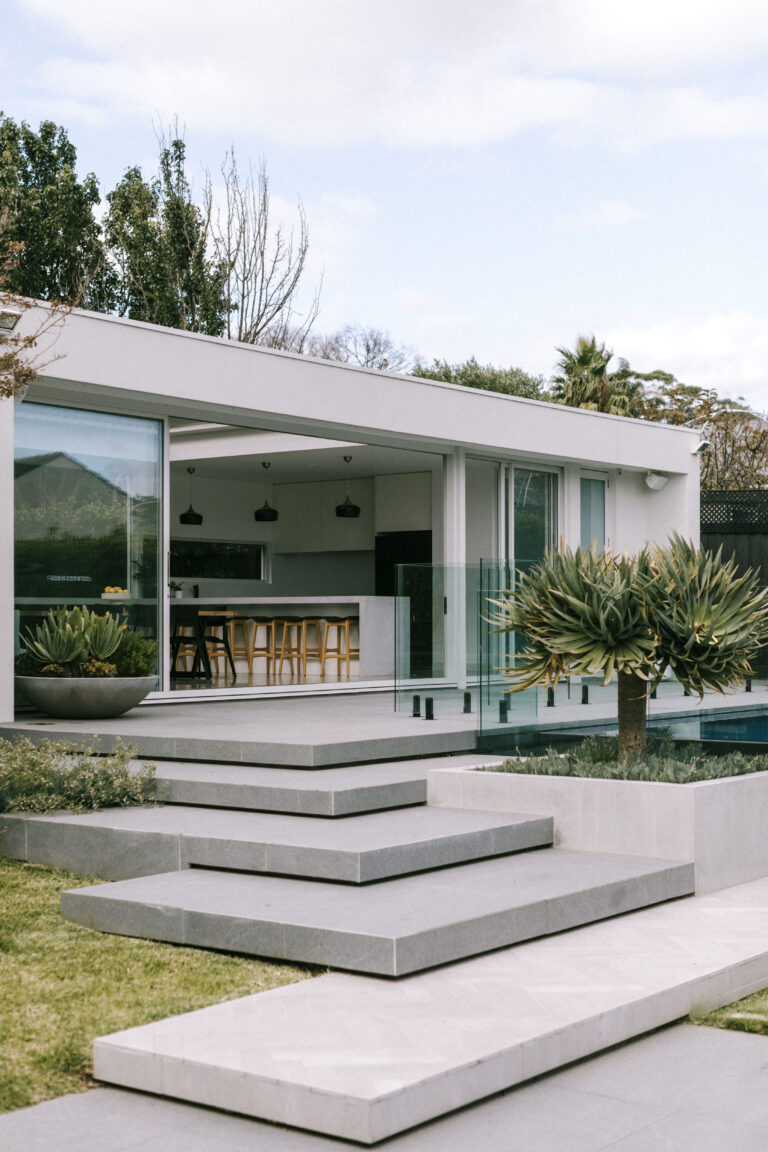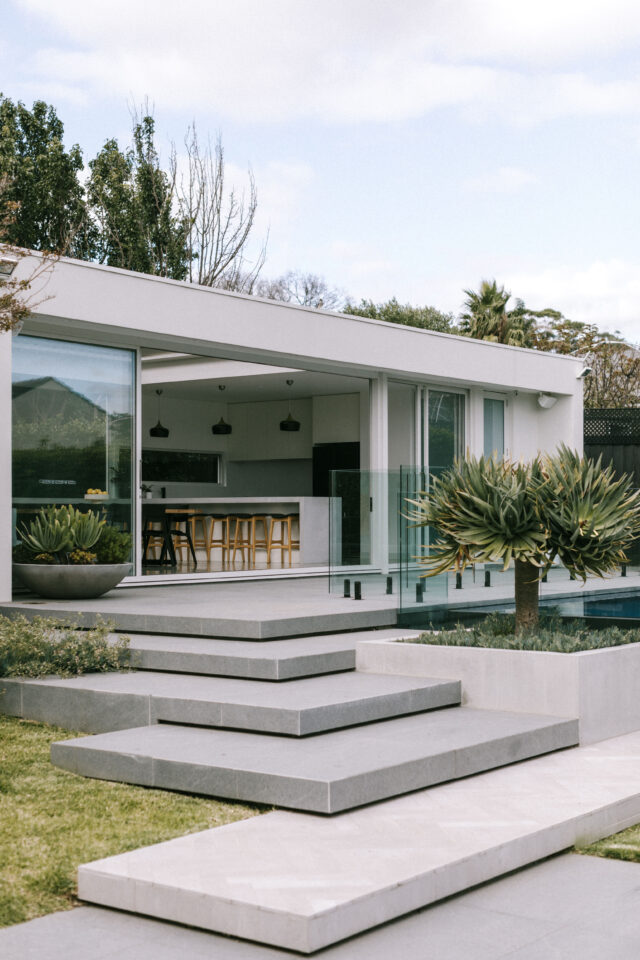 The pool itself is 10 metres long and five metres wide, made possible by the generously proportioned backyard. The adjacent main home is an iconic and remastered 1950s beach house with sweeping ocean views and the block size is 1,944 square metres.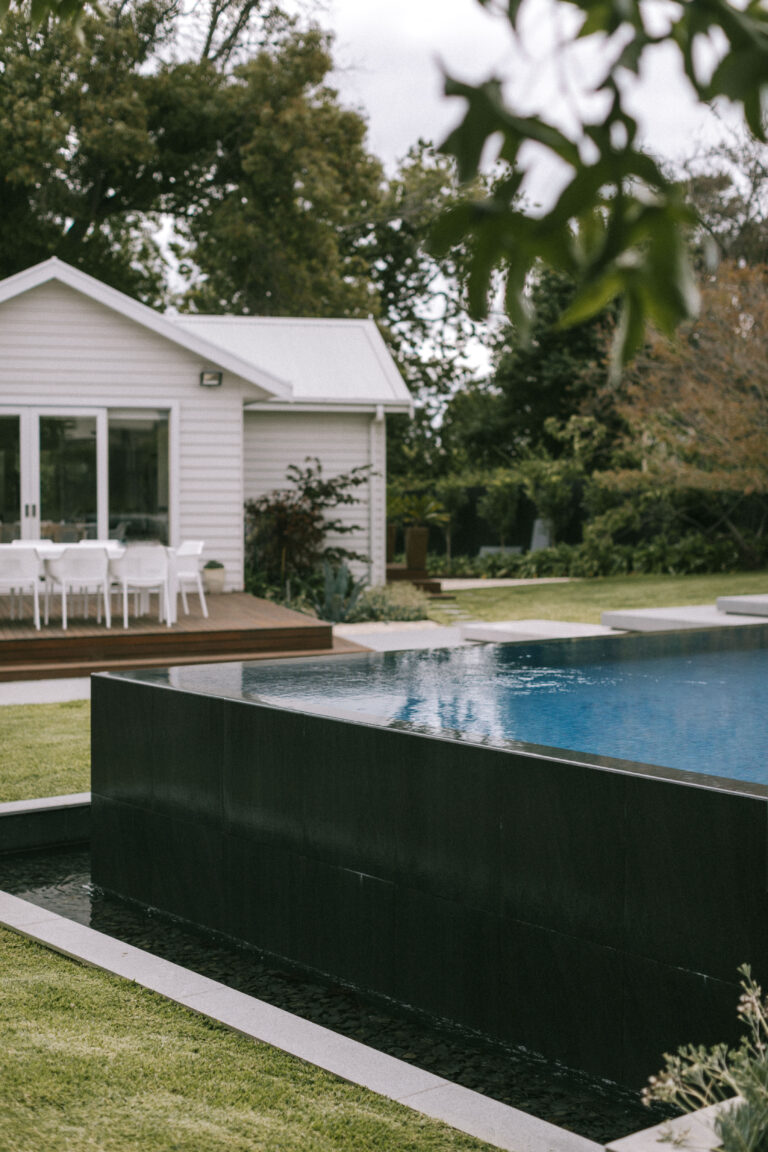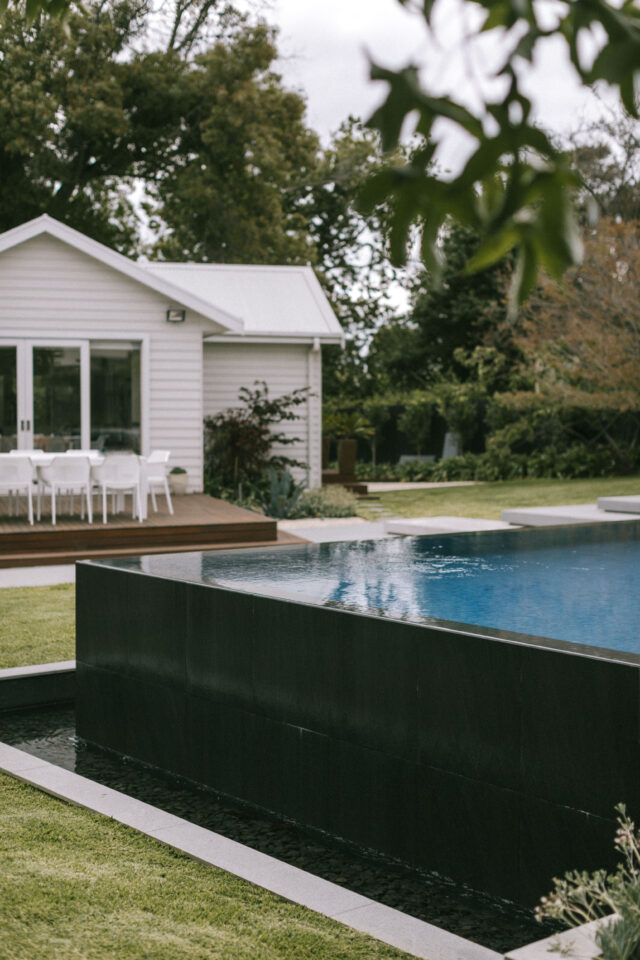 As for the pool itself, it features blue stone pavers around it as well as a dark blue mosaic pool tiles and a gorgeous infinity edge that can be seen from the main home. Mint cleverly used the natural slope of the site by lifting the front of the pool out of the ground. This also ensured that pool fencing wasn't required along two sides which maximised the view from the pool and the living spaces within the main house. 
"Overall we are thrilled with the design and are so happy with what the team at Mint created. We have at least one person every week ask if they can copy the design!"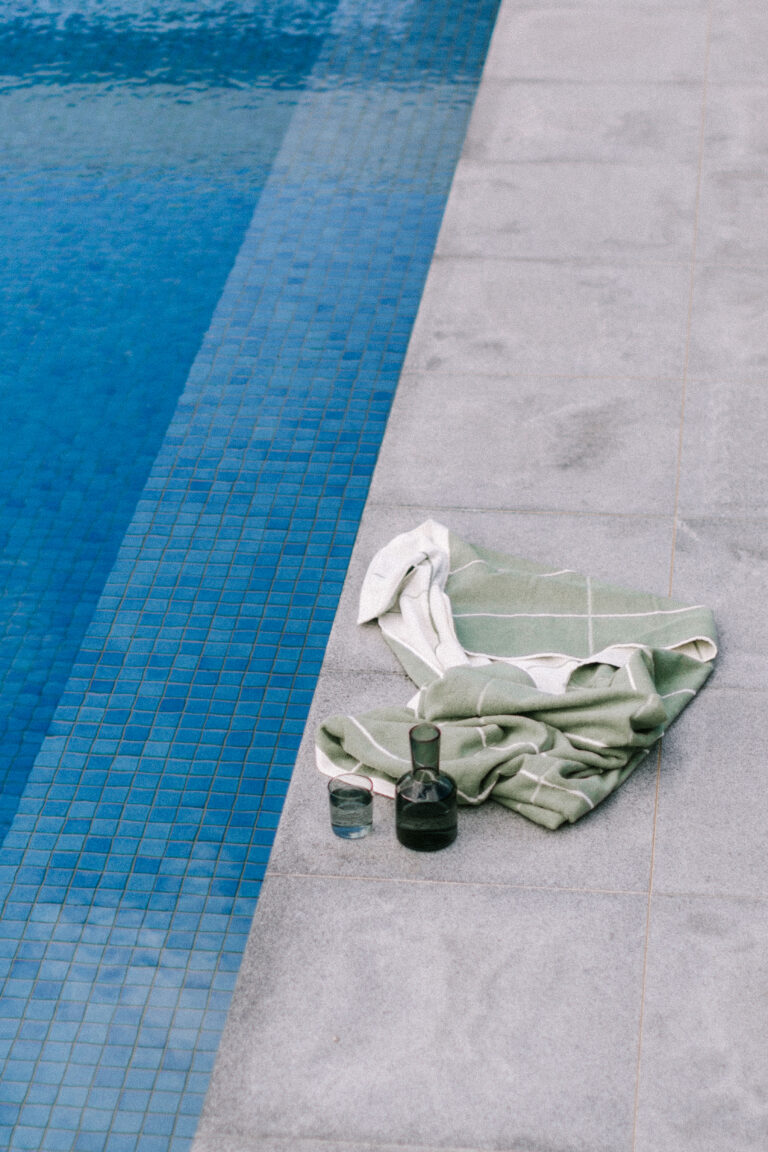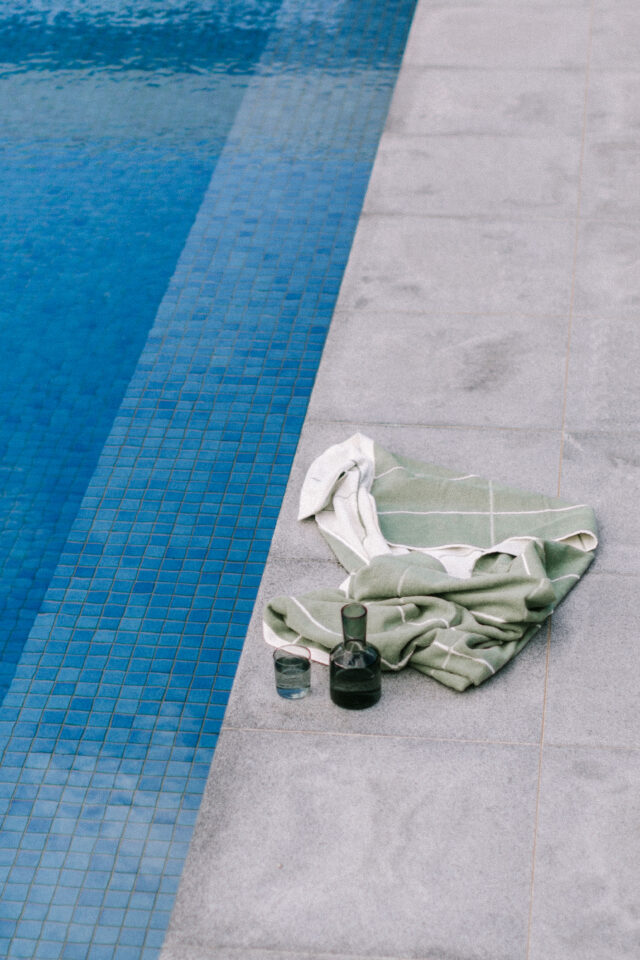 Photography: Sally Goodall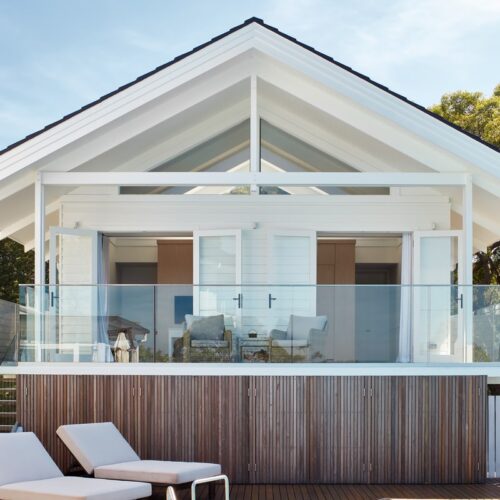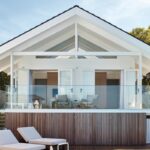 Granny flat, pool house or studio: whatever it is, it's gorgeous!
Studio, granny flat or pool house. Whatever you call it, it's certainly a popular option for Australian homes of late,…