Studio, granny flat or pool house. Whatever you call it, it's certainly a popular option for Australian homes of late, no doubt due to rising property prices and people spending a lot more time at home due to the pandemic. So, when this light-filled, multi-purpose dwelling landed in our inbox we just had to share. The work of Hobbs Jamieson, this stylish studio is part of a family home located in the northern Sydney suburb of Clontarf and quite simply, it's the bright, white pool house of our dreams.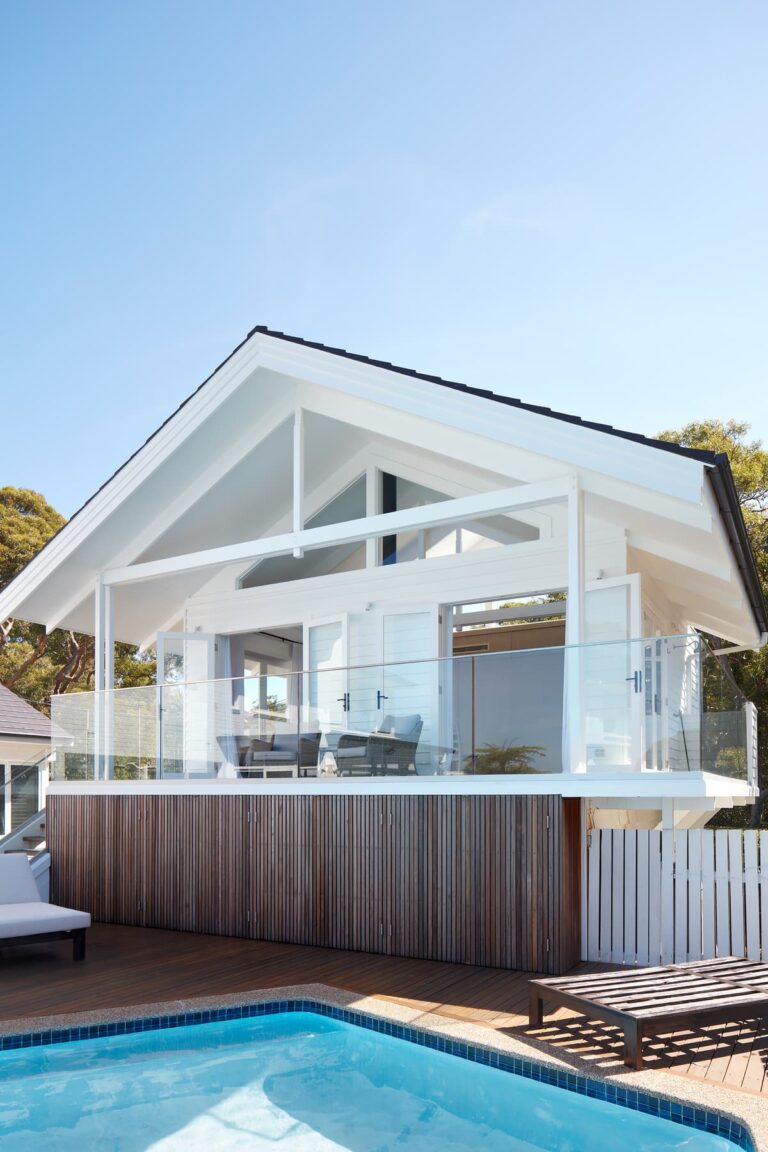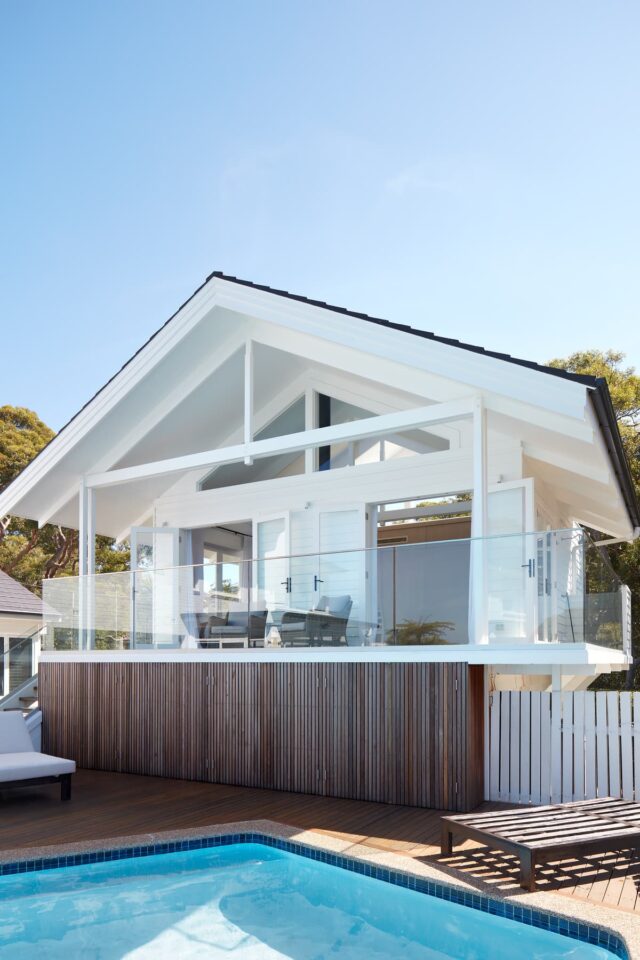 "The homeowners are a professional couple with two young children, and they wanted to create a multi-purpose pool house building that could function as a studio and secondary dwelling when required. The family often have overseas based family visit and stay for a few months at a time," says architect Adam Hobbs of the intention behind the project.
With a gabled roof, and v-groove panelling, the studio complements the original period detailing of the main home, and also falls in line with the future renovation aspirations the owners have for the site.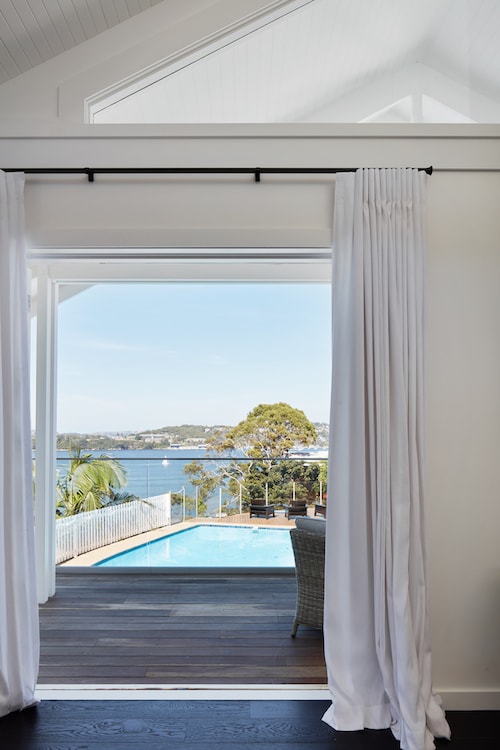 "The project focussed on taking full advantage of the views toward the harbour and creating a tranquil, private, self-contained space filled with light that can accommodate multiple uses," says Adam who explains that the owners also use the space for exercise and a general escape from the principal residence.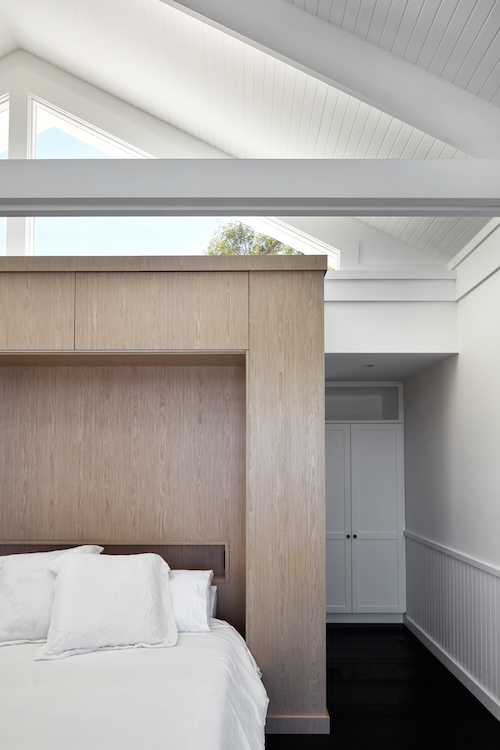 As for the design, it features a large, vaulted ceiling with exposed trusses and gable end, clear-storey windows. "This creates a fantastic feeling of openness for the space," says Adam. The studio has a wall bed that can be put away to make room for the space to be used in different ways.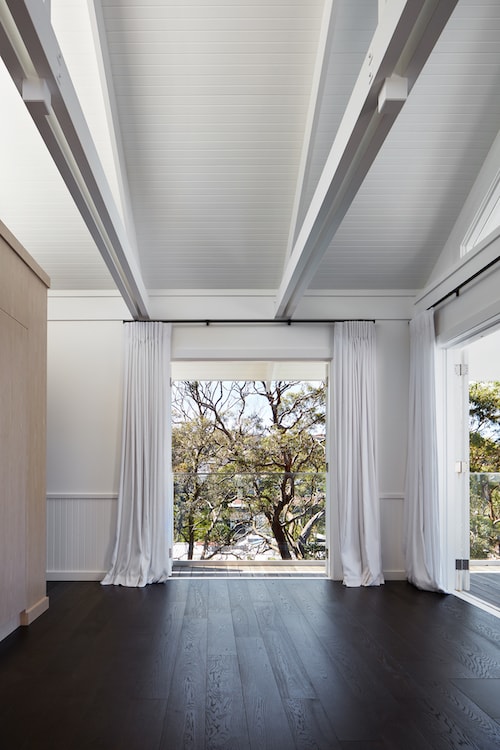 An important technical detail is that the studio features fire retardant, non-combustible Australian hardwoods due to the project being located within a BAL-29 bushfire rated area.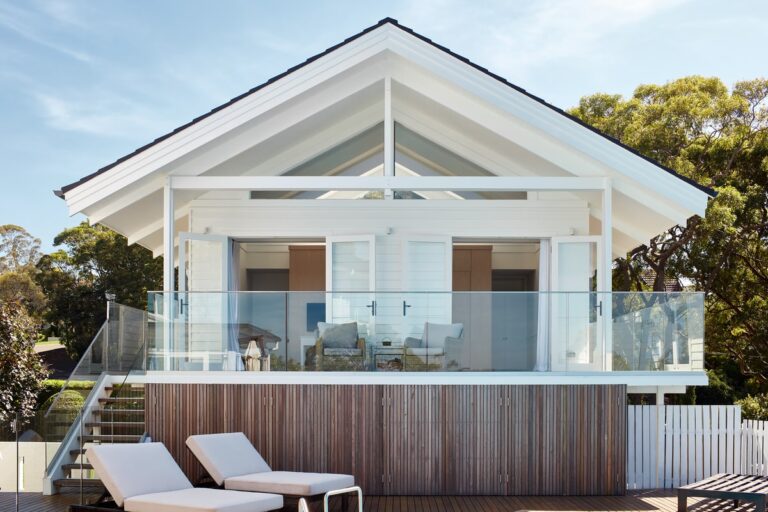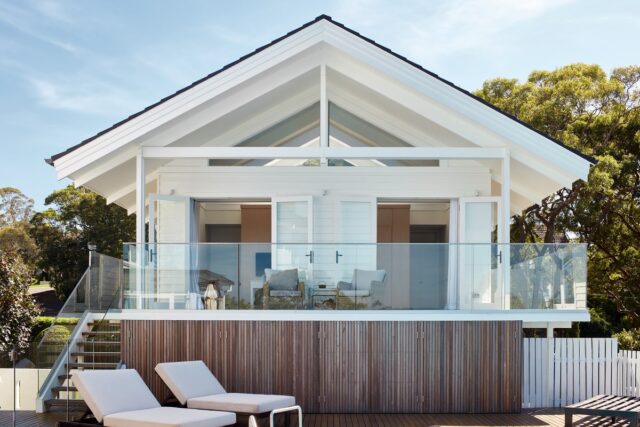 "As for the end result, we are happy with the way the building elevates the site as a whole, responds to the requirements of a multi-purpose brief and the architectural proportions of the space internally and externally."
Photography: Luc Remond