From arched mirrors to rounded furniture shapes and arched hallways, there's no doubt that curves are trending which is why this unique Sydney renovation piqued our interest. Located in Balgowlah Heights on the Northern Beaches, this 1980's era family home was overhauled recently and now sports a new extension, granny flat and pool area characterised by a rather sensuous series of curves – a design choice that was both practical and aesthetic.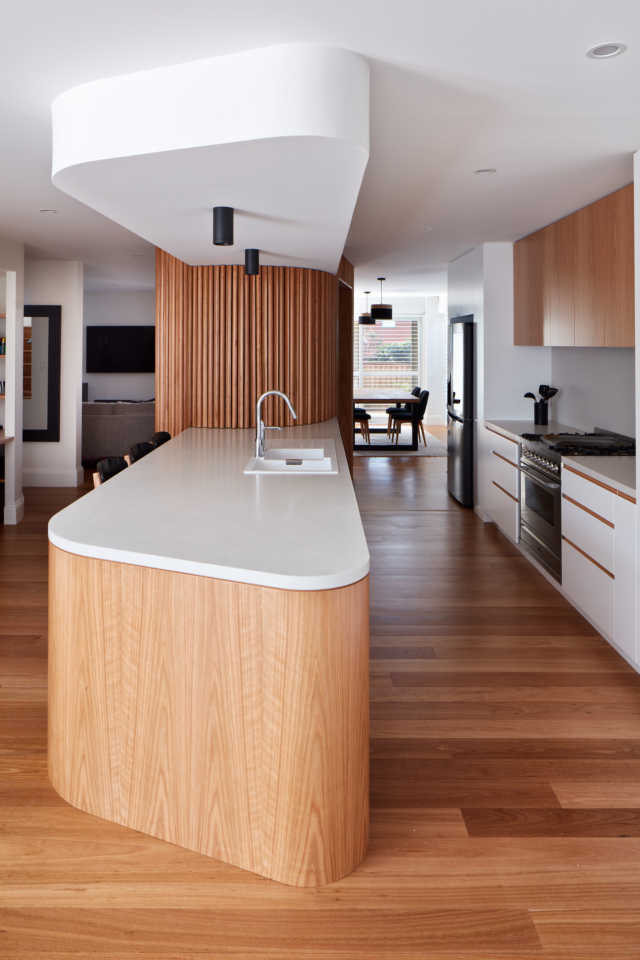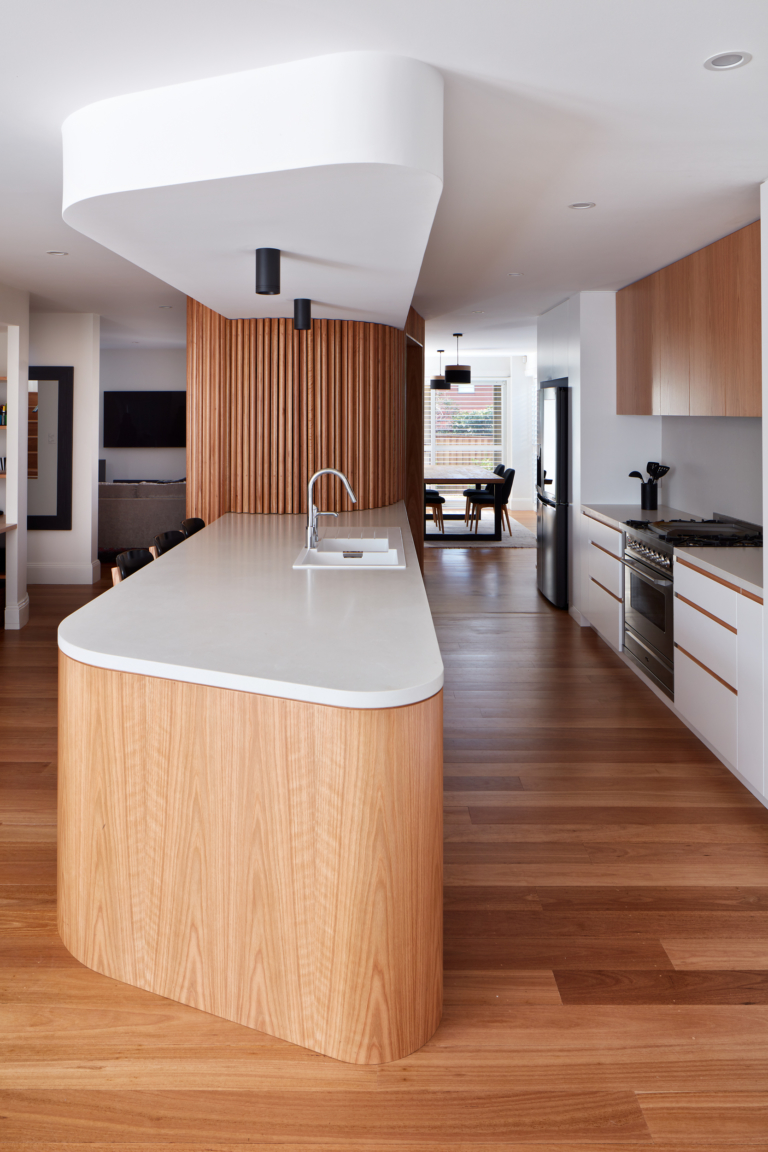 "The original renovation was horribly constructed, dark and compartmentalised. It's not uncommon in homes that people are looking to renovate but this one had it all!" says the project's architect Adam Hobbs of Hobbs Jamieson who replaced the rabbit warren of rooms with a series of curved, open-plan spaces that allow the light and breezes to permeate.
"We were asked to open up the space, make it more contemporary and employ a classic, natural colour palette. And although it's a new structure, the same brief applied to the granny flat," says Adam.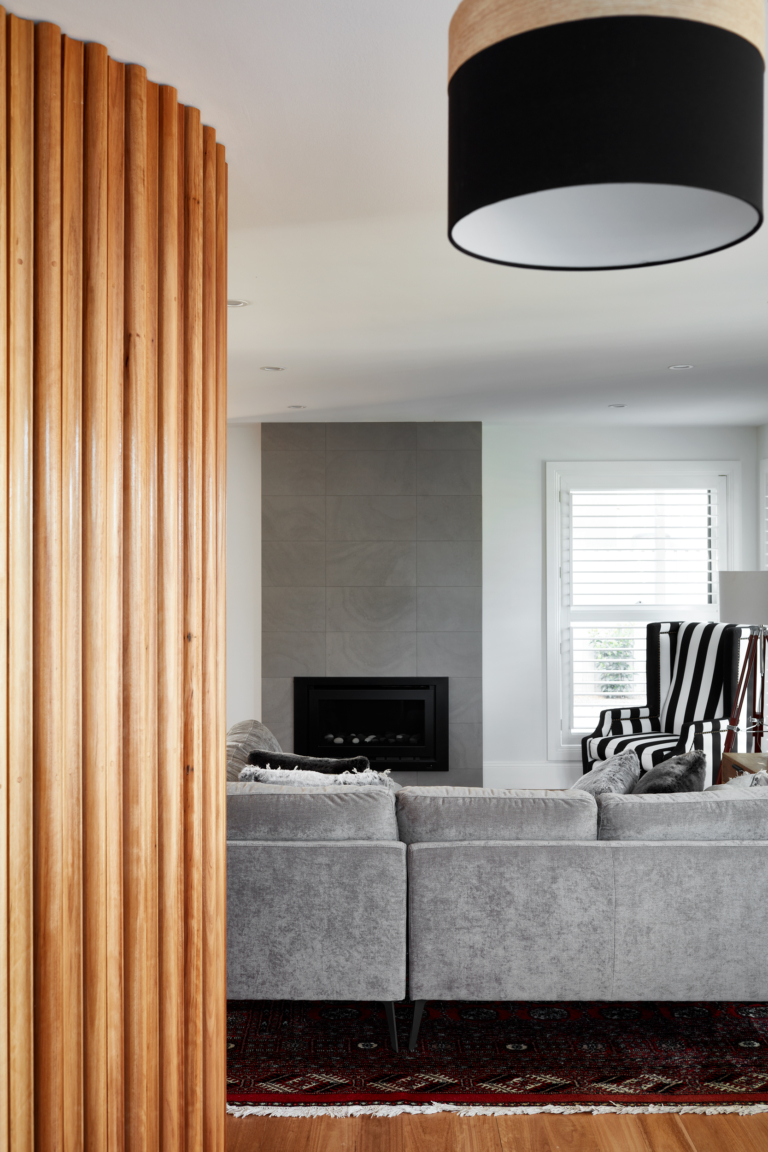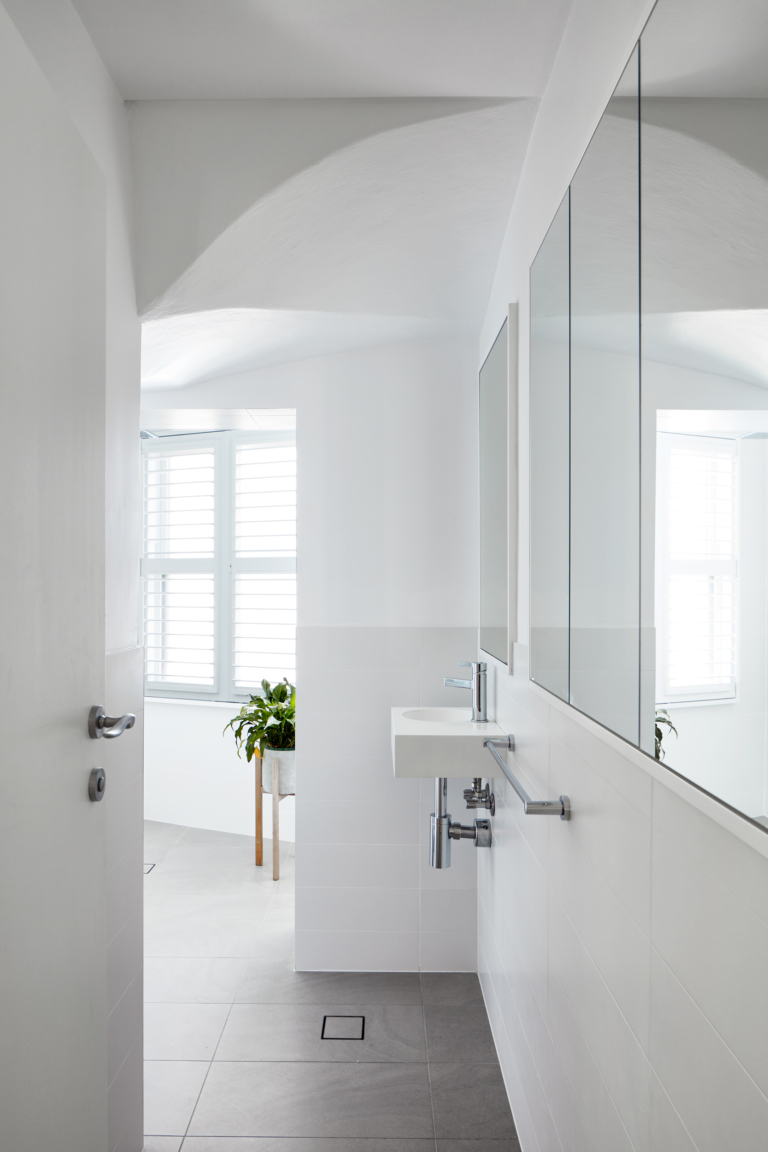 Home to a professional couple with primary school aged twin daughters, the granny flat was added with a view to future-proof the home. "It's for when the children are teenagers, but in the short term it acts as a second living space associated with the pool so the owners can entertain – like a pool house concept I guess," says Adam of the new building that opens onto the pool area and sports a bar area and covered cabana space too.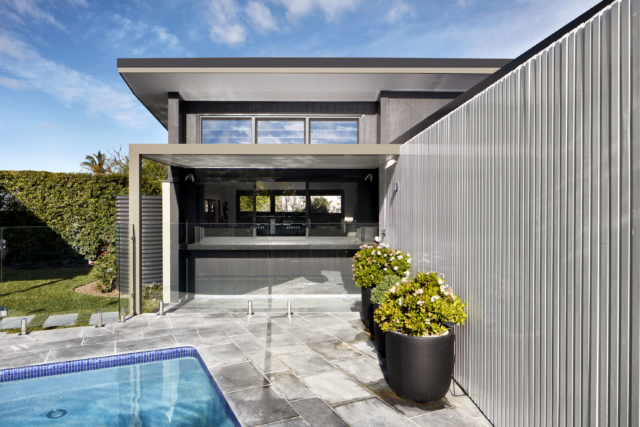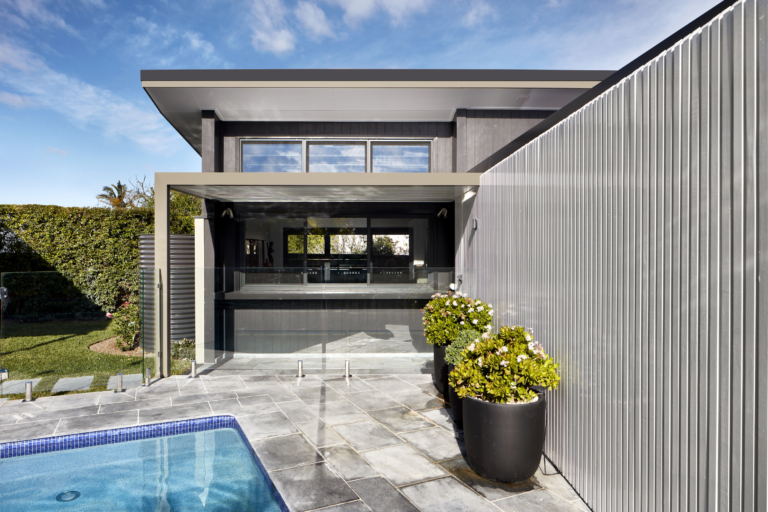 And when it comes to showcasing the curves, the kitchen is a rather show-stopping space. "The kitchen was a rare venture for us with curves, but it made sense given it allows smooth circulation through the house, it opens up and connects the spaces and it adds a real opulence to the space," says Adam.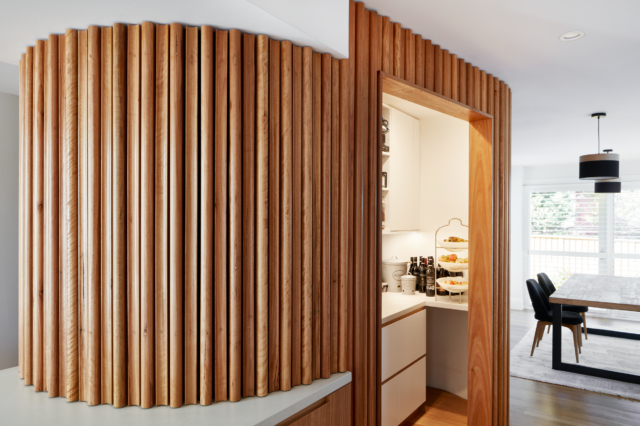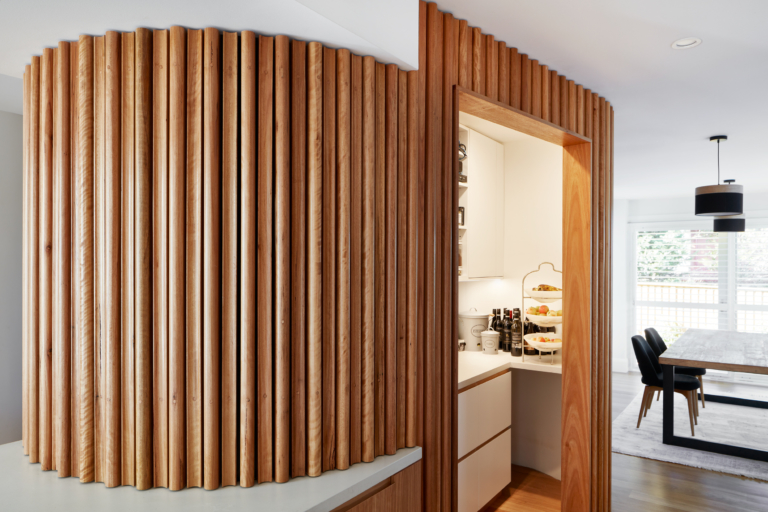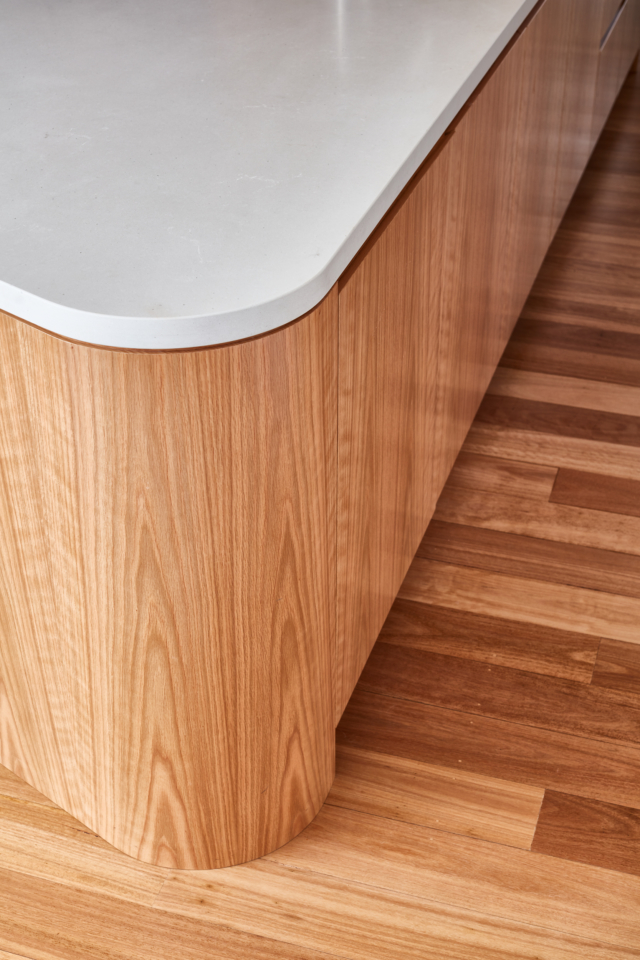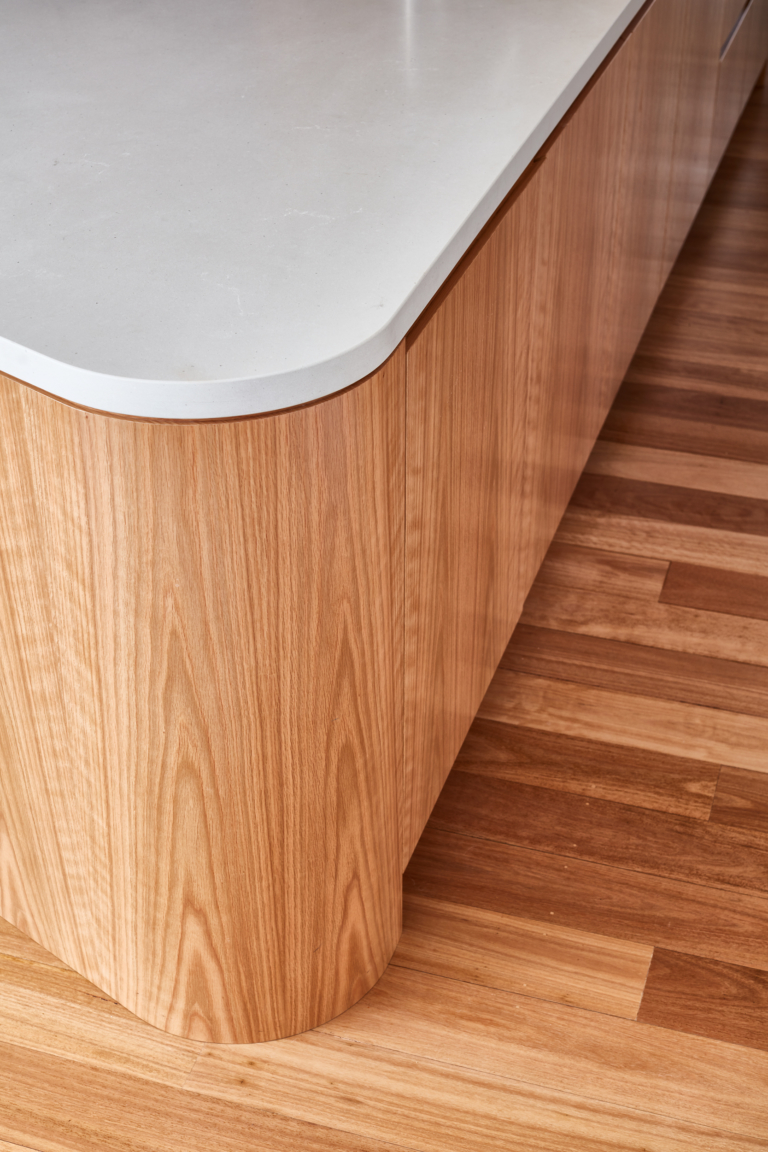 Clad with bespoke Blackbutt timber battens, the pantry hides structural support for the upper level while acting as a device to separate the living areas. It's also been designed in such a way that sight lines are maintained through the home. "We are really proud of the way we worked with the curves. The whole feel of the home's living areas was completely changed by them."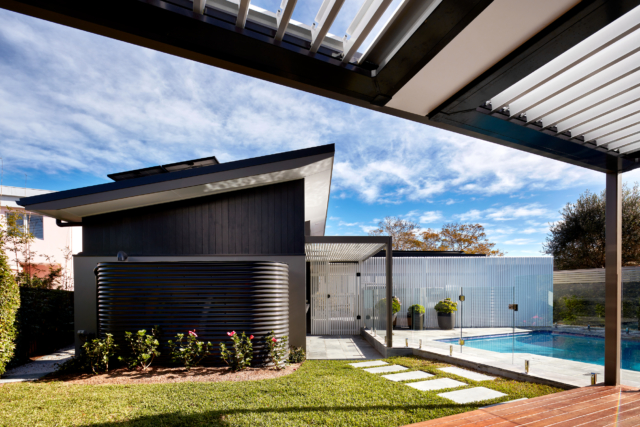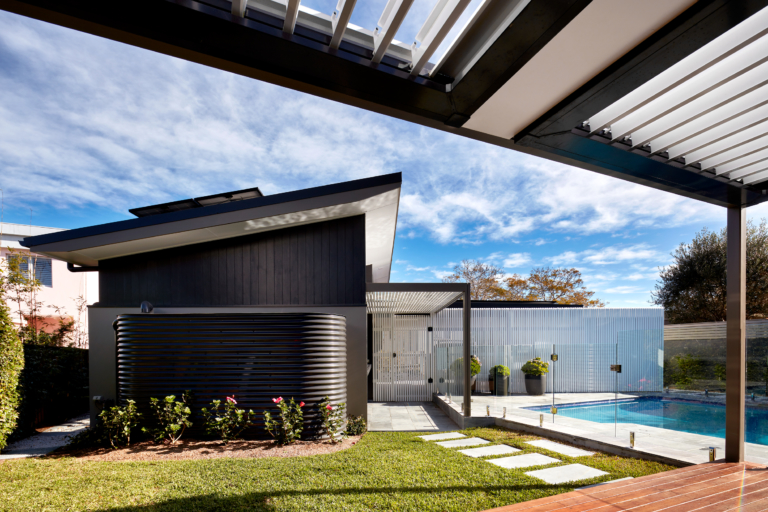 Photography: Luc Remond
For more | Another Sydney family home renovation