Taking inspiration from Queenslander and Hamptons architecture, this beautiful home in North Balgowlah on Sydney's Northern Beaches is a contemporary beach house with serious style.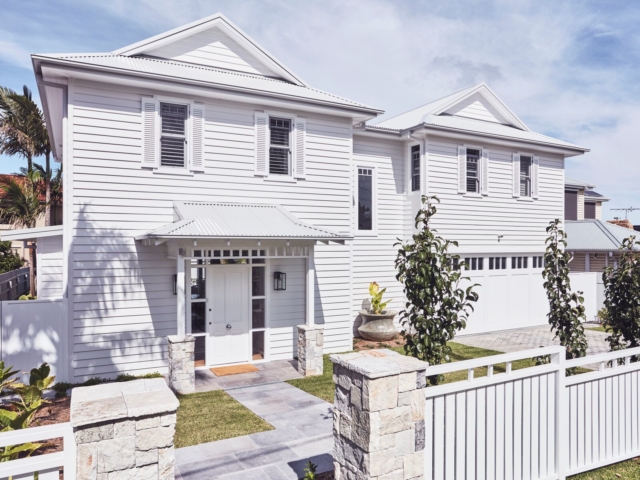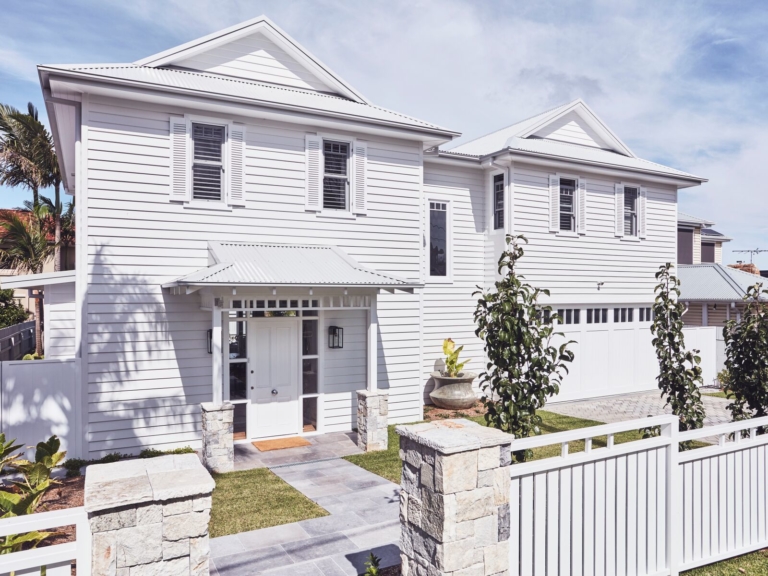 "My dream house is Queenslander meets Hamptons," says owner Elizabeth Webb. "I've always been drawn to crisp lines, clean white and peaceful blue colour palette, and gorgeous natural materials."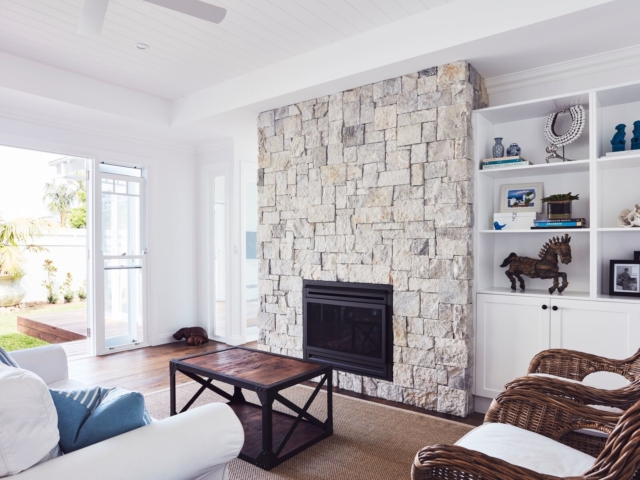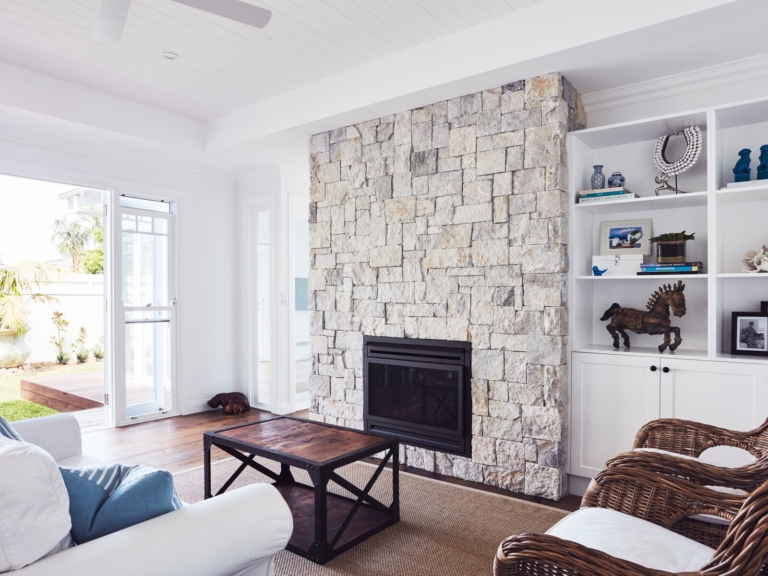 Working closely with architect Adam Presley from All Australian Architecture and her building company Beaches Building, the home spans across two levels with five bedrooms, three-and-a-half bathrooms, a large kitchen and living area with feature fireplace.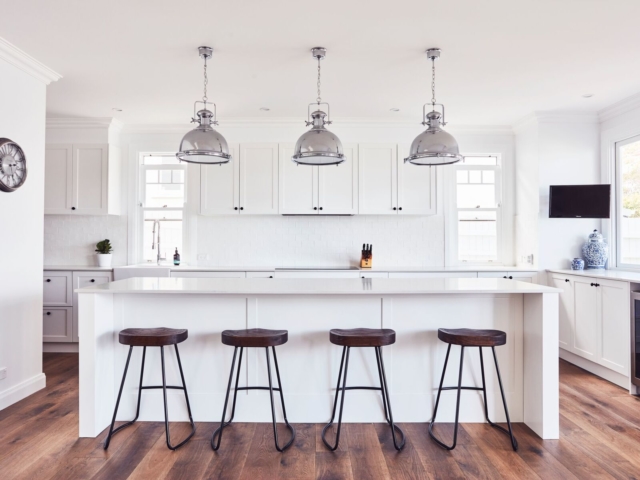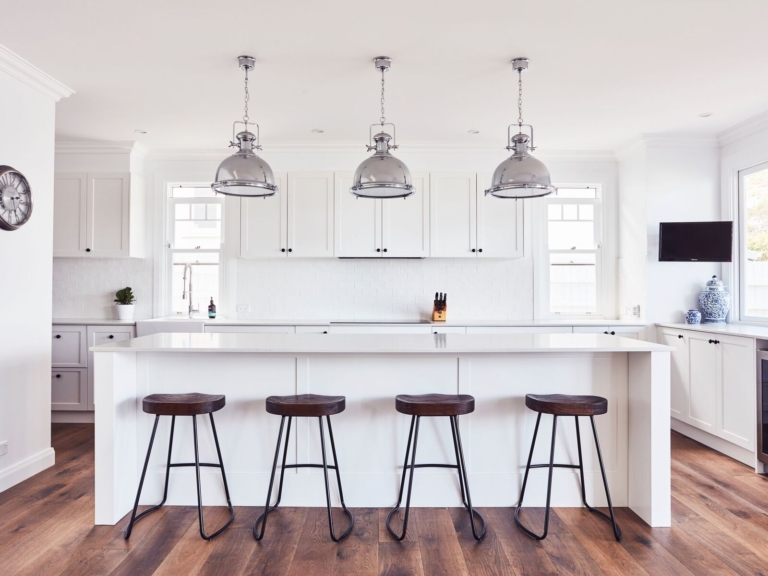 One of the most important items on any renovator's wishlist is often increasing the amount natural light in their home. According to Elizabeth, the main challenge to achieving an airy interior from a design perspective was that the property's dimensions were very shallow.
"We wanted to create an expansive space, but had limited land," she says. "We decided to build vaulted ceilings with exposed beams and use large glass windows and doors to extend the visual sightline and make the space feel much larger."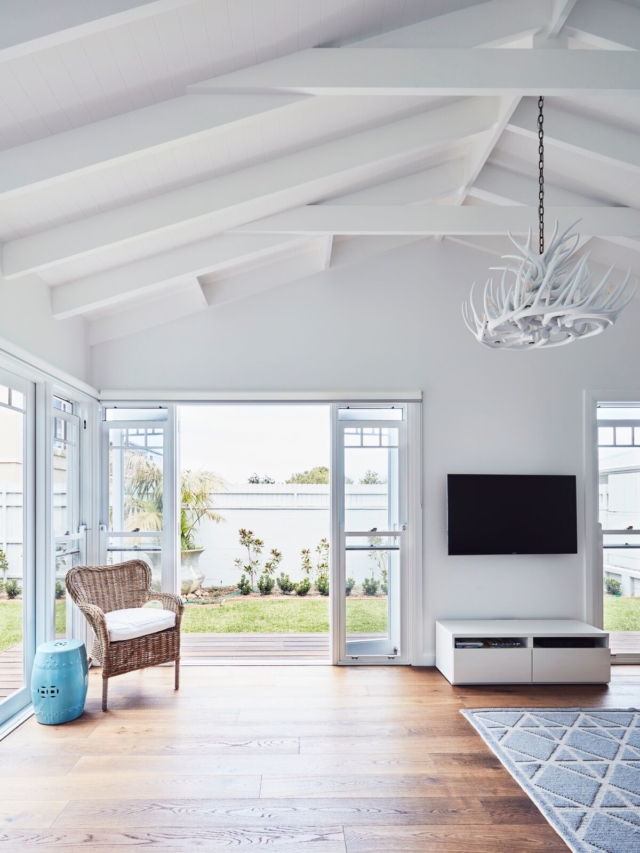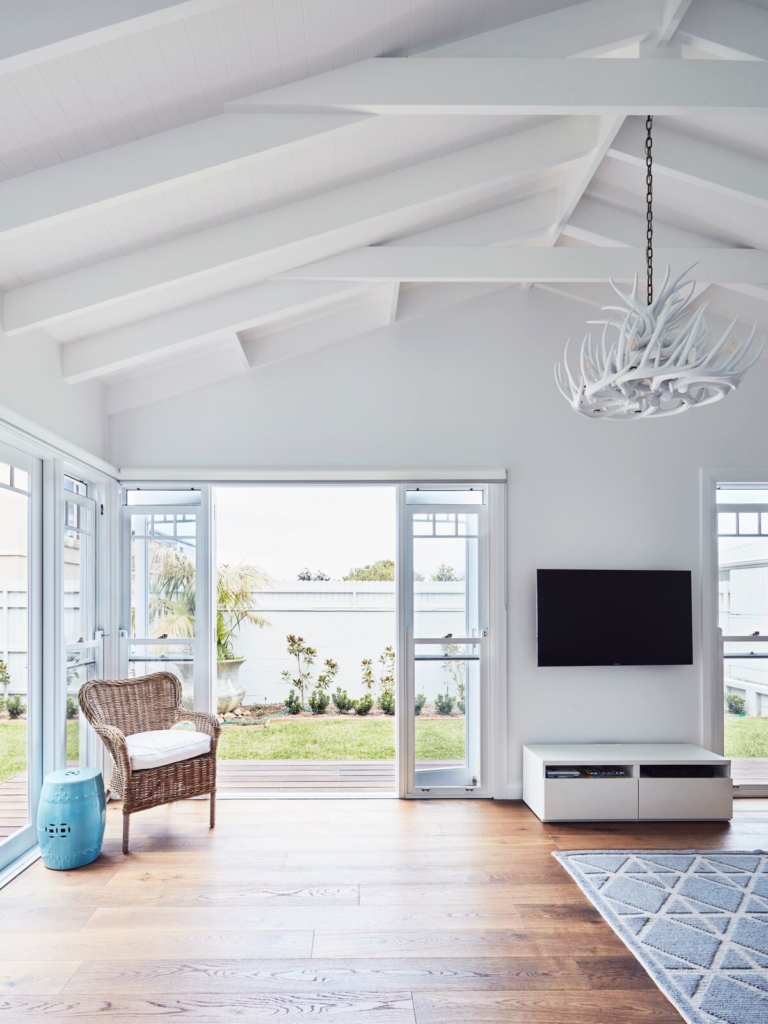 On the first floor, French doors feature across the entire back wall of the living room, allowing the adjoining deck and back yard to become an unobstructed continuation of the main living space.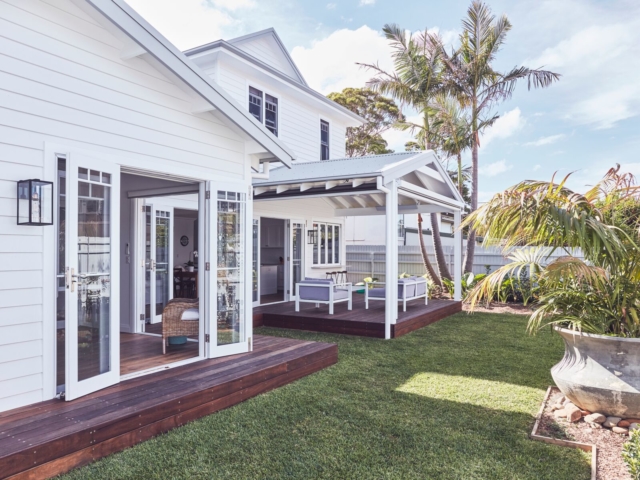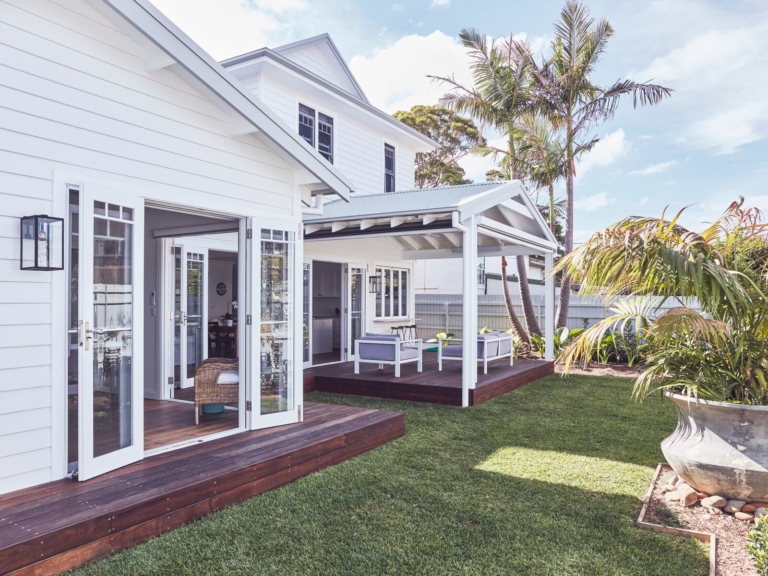 A neutral colour palette and a mix of raw materials throughout the home create a serious Hamptons feel, while the weatherboard exterior fulfils Elizabeth's wish of paying homage to her childhood Queensland home.
We love the use of bi-fold windows in the kitchen, which are always a popular design choice for entertainers!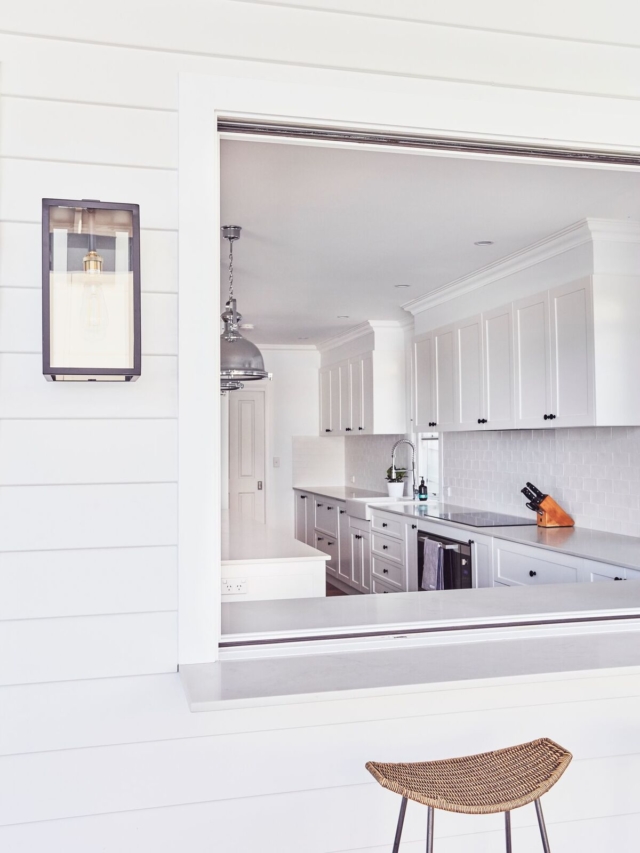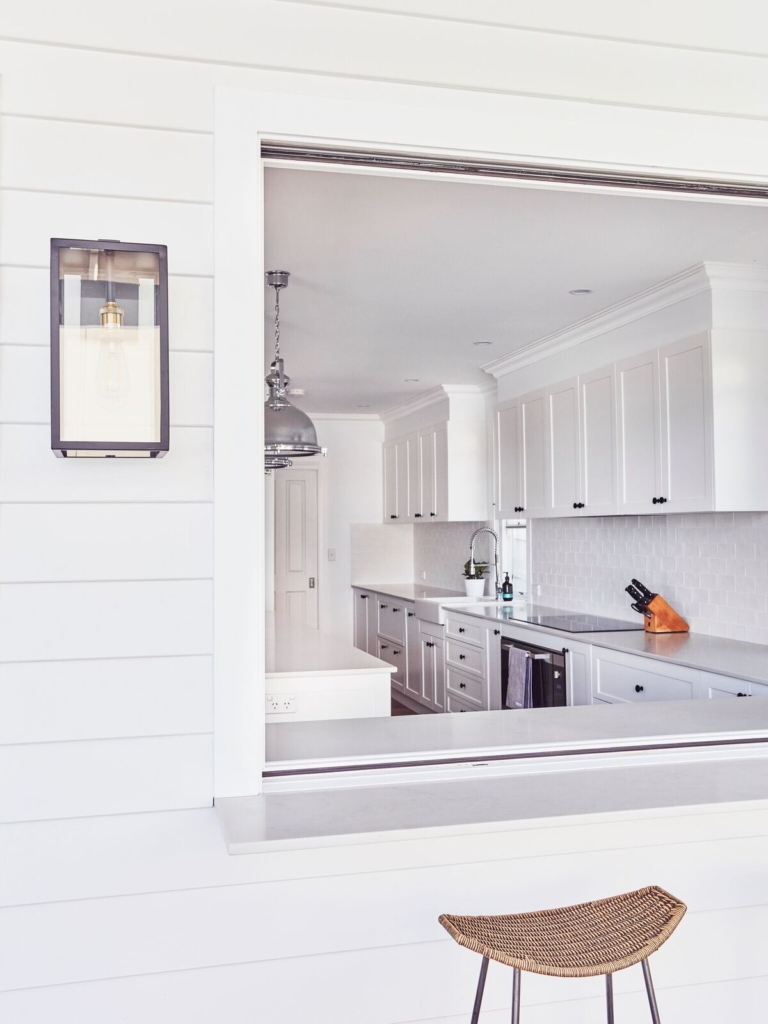 Capturing the sea views from the second floor, large double hung windows were installed which offer practical ventilation. To complement the exterior and Hamptons look, colonial-style glazing bars were applied to the windows and doors.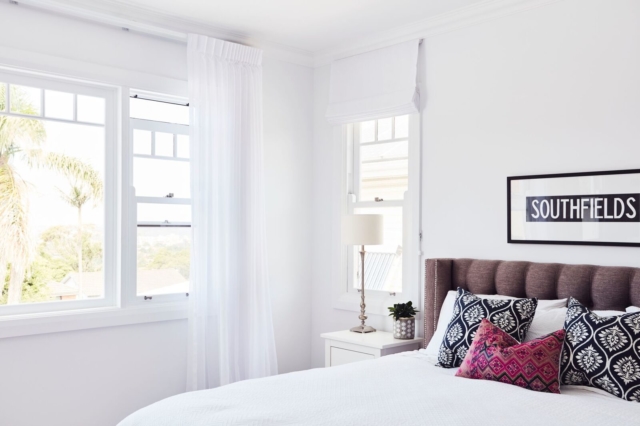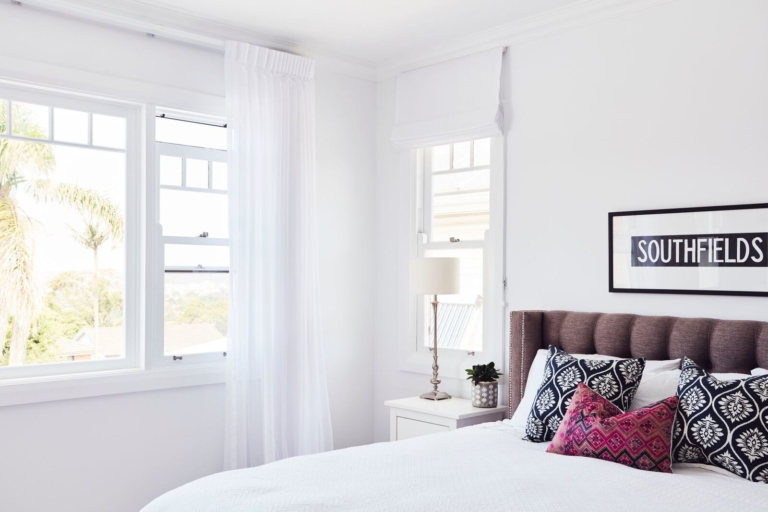 "The windows and doors from Stegbar not only seamlessly merge the indoor and outdoor spaces, but they also enhance the beautiful raw materials and mid-century craftsmanship traditionally used in Hamptons construction," says Elizabeth.
Love this light-filled family home? Head on over to the Stegbar website for more on their window and door solutions