Sponsored by: Intrim Mouldings
There's no denying the enduring appeal of the Hamptons aesthetic. And with more and more people falling under its fresh white spell, we caught up with Hamptons expert and interior designer Natalee Bowen of Indah Island, to talk us through how to get the look.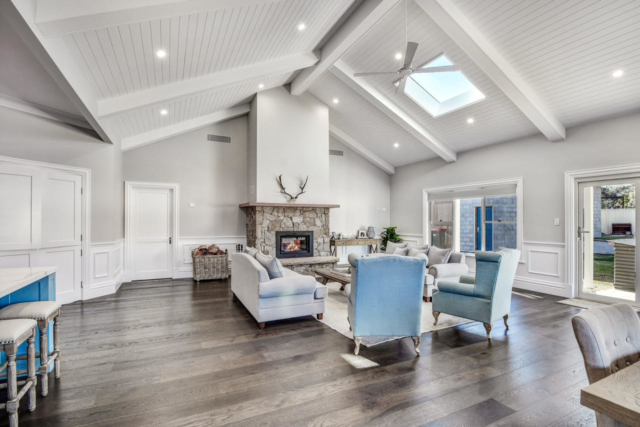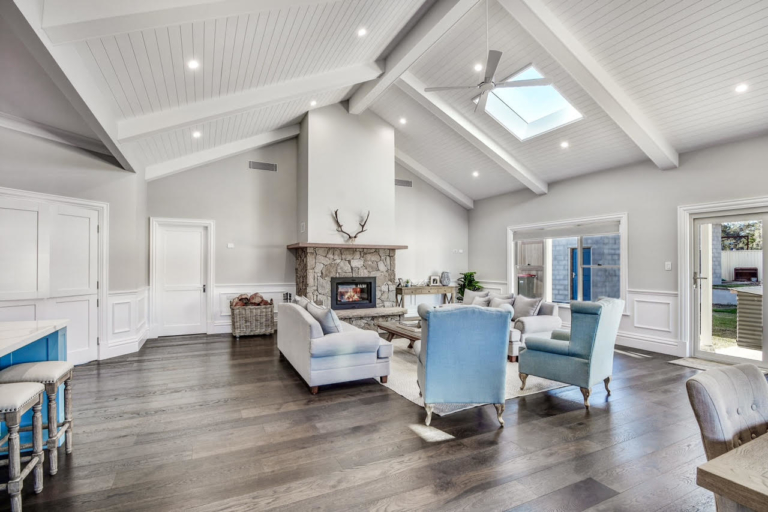 Mouldings
"Skirting boards, mouldings and architraves around your doors and windows are key to the Hamptons look. Panelled detail such as wainscoting and shiplap are great feature mouldings too," says Natalee who doesn't believe these features can be overused. "I find that people will do their whole home if their budget allows but if not they'll just insert interior mouldings in specific areas such as the entrance or main living areas."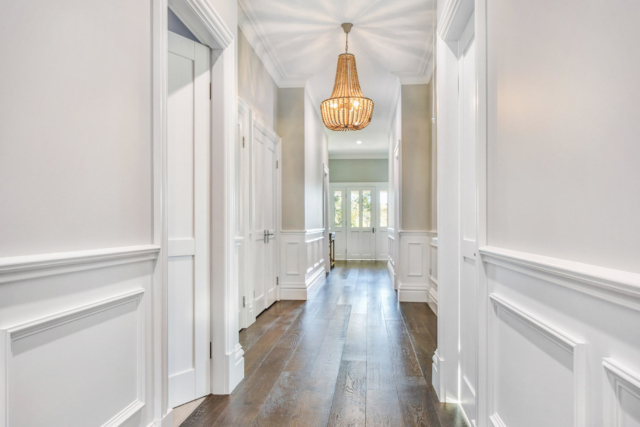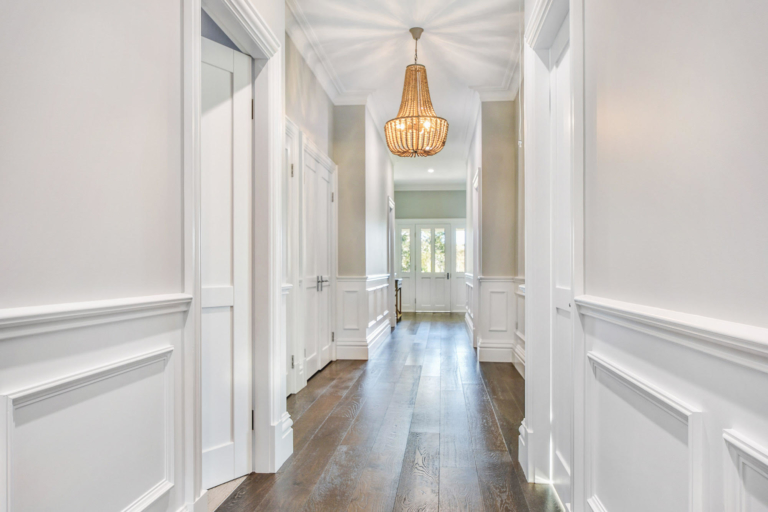 "We've just got back from revealing Deborah Hutton's newly renovated home for Open Homes Australia. The mouldings and architraves are all from Intrim and they look amazing," says Natalee.
Cabinetry
From the kitchen to the bathroom, laundry, fireplace and built-in bookshelves, Hamptons style cabinetry is key to the look. "Think Shaker-style front door details with corresponding handles. Drawer pulls should be half-moon shaped and door hardware is usually a simple knob," says Natalee. As for finishes, it's generally chrome or black but we're seeing a bit more brass and polished nickel lately for that more modern take."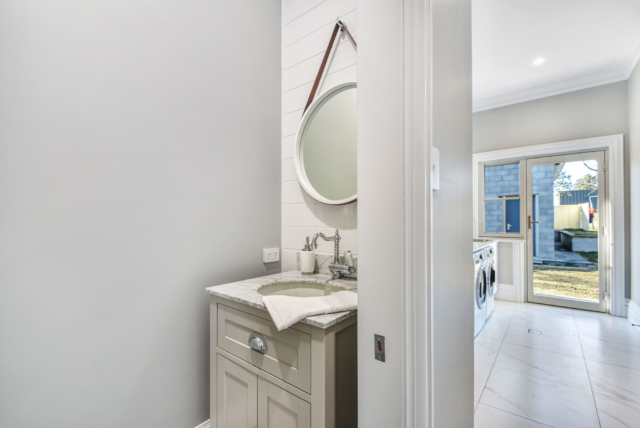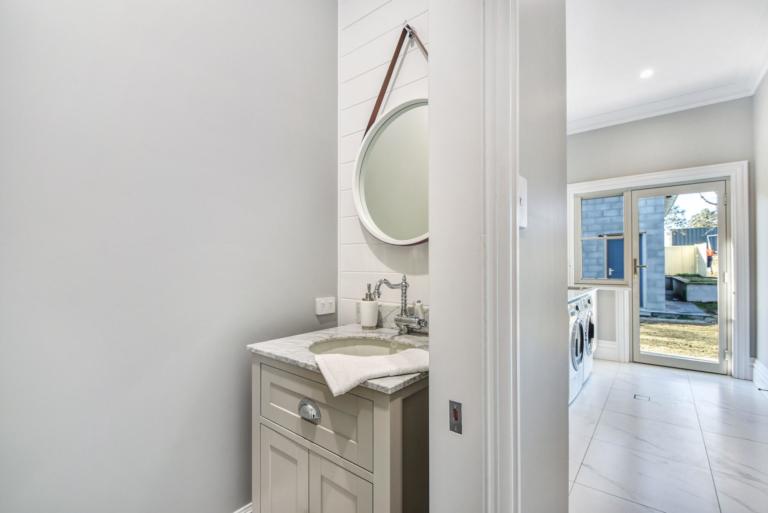 Colours
"When it comes to colourways, we're looking for very light, bright and neutral tones that allow the moulding to shine. All the moulding details (architraves, skirtings, ceiling, window trim) should be white to make them pop and bring out detail," says Natalee who recommends pairing the bright white with very subtle neutral colours. "The complementary paint colours shouldn't be too dark but should just feature a tint of grey or a tint of taupe. I'm a fan of Dulux Beige Royal, Hogs Bristle and Grand Piano but all in quarter strength."
Styling
From natural linens to jute rugs and plenty of American Oak timber, Natalee says that layering is vital to the aesthetic. "Think layer upon layer upon layer like a Sara-Lee cake. Blue and white cushions, pops of black and white, floorboards are always American Oak or stained chocolate. Then finish the look with greenery including orchids and palms," says Natalee who favours the styled vignette too. "Create little vignettes throughout the home – style with items you love and things you have collected on your travels."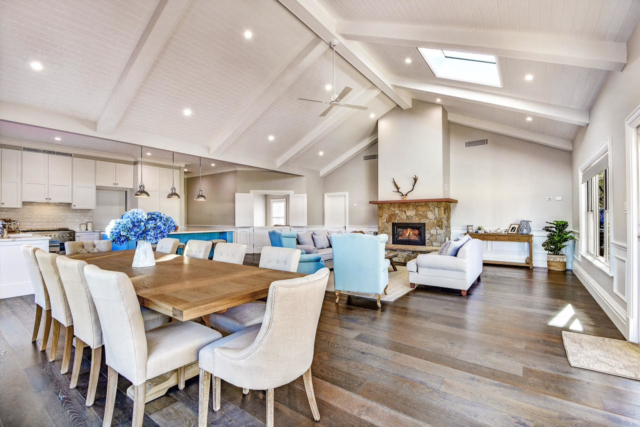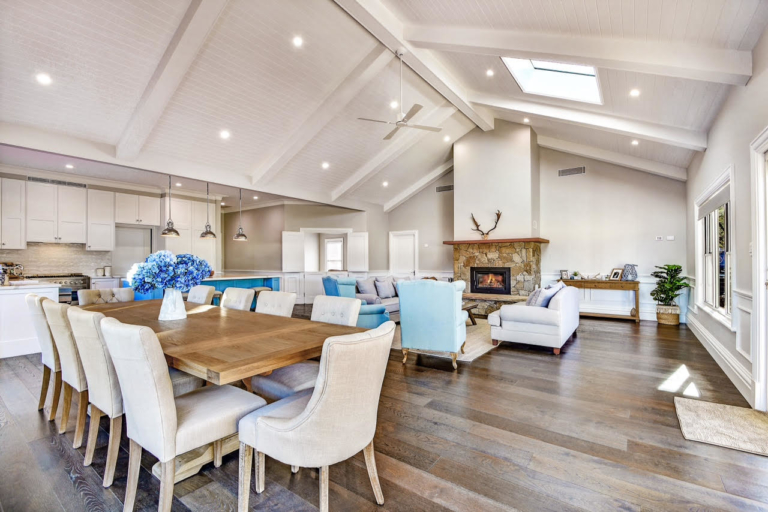 Lighting
Whether hung over the kitchen island bench, dining table or even used in a formal lounge, staircase, bedroom or bathroom, pendant lights are important for in achieving the Hamptons aesthetic. "I love a chandelier in a bathrooms and wall sconces in entrances and bathrooms are a great look too," says Natalee who says the finish should complement the rest of the home. "Whether you choose chrome, black or brass depends on the other colourways throughout the house. For example, if you've got brass taps and handles in the kitchen then you'd go gold over your kitchen island."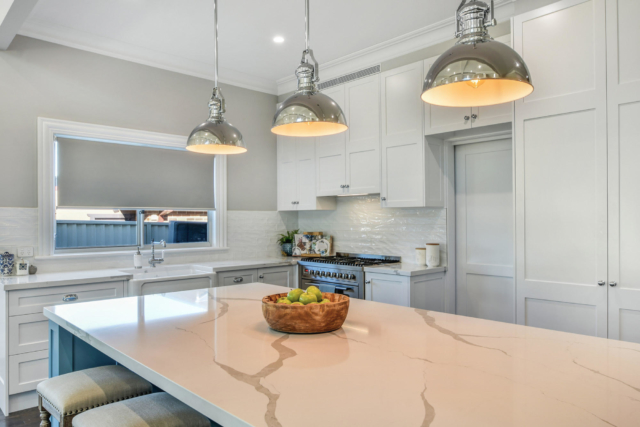 Exterior trims
"Obviously exterior trims are important too. From weatherboard to cladding, mouldings and architraves you should make sure that all external trims are neutral in colour with white the best choice," says Natalee who has noticed a navy trend popping up of late also. "We're just completing a home with navy as the main external colour and the trims are all painted white. It's perfect for those heavily coastal themed homes."