With 125k Instagram followers, there's a chance some of you may follow the dad duo The Real Dads of Melbourne. And while they candidly document their daily lives in Melbourne (they have a son and they foster children too), it's their recent holiday home renovation that piqued our interest. Purchased during Melbourne's first COVID lockdown, the family have been slowly renovating the Mornington Peninsula property and recently installed a show-stopping pool and outdoor entertaining area.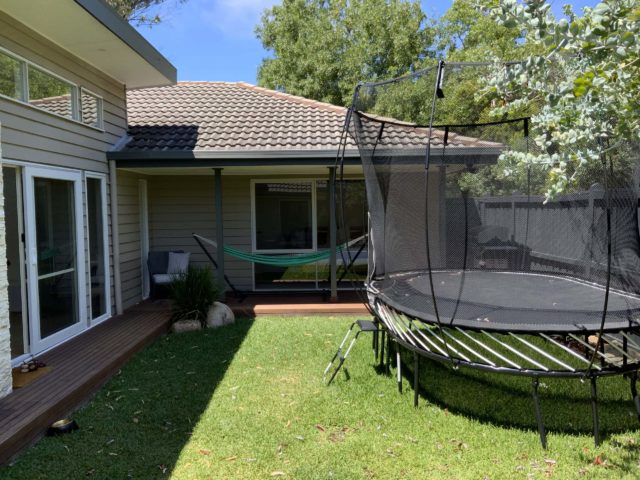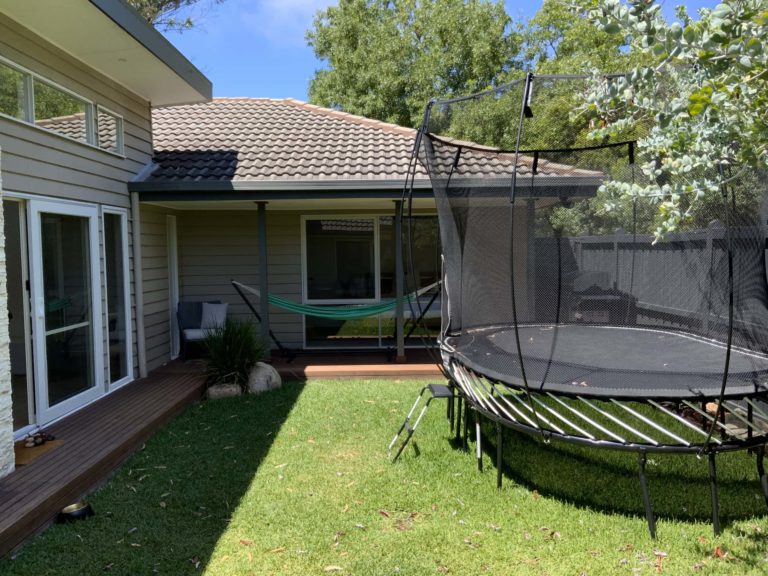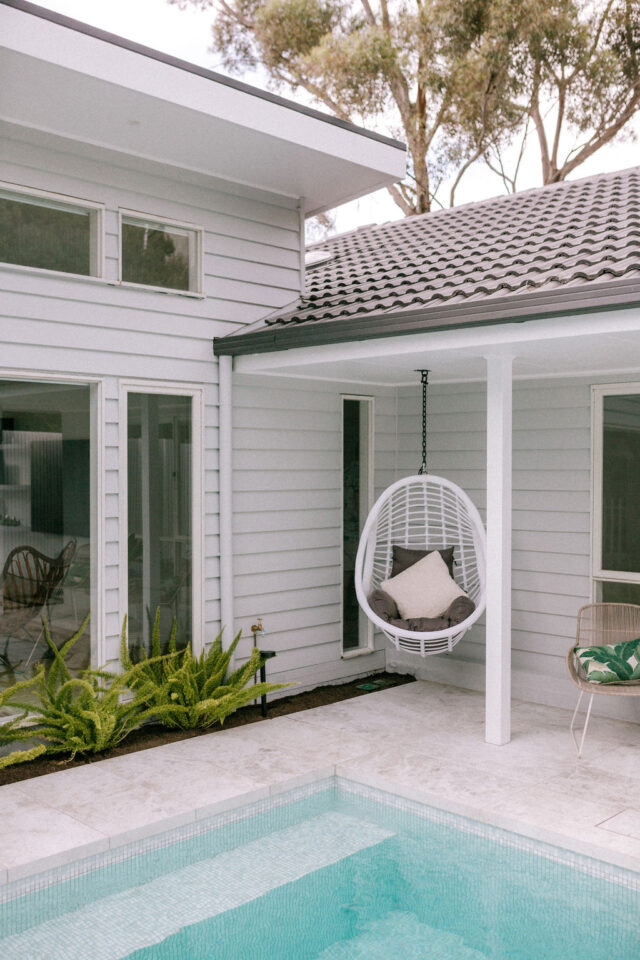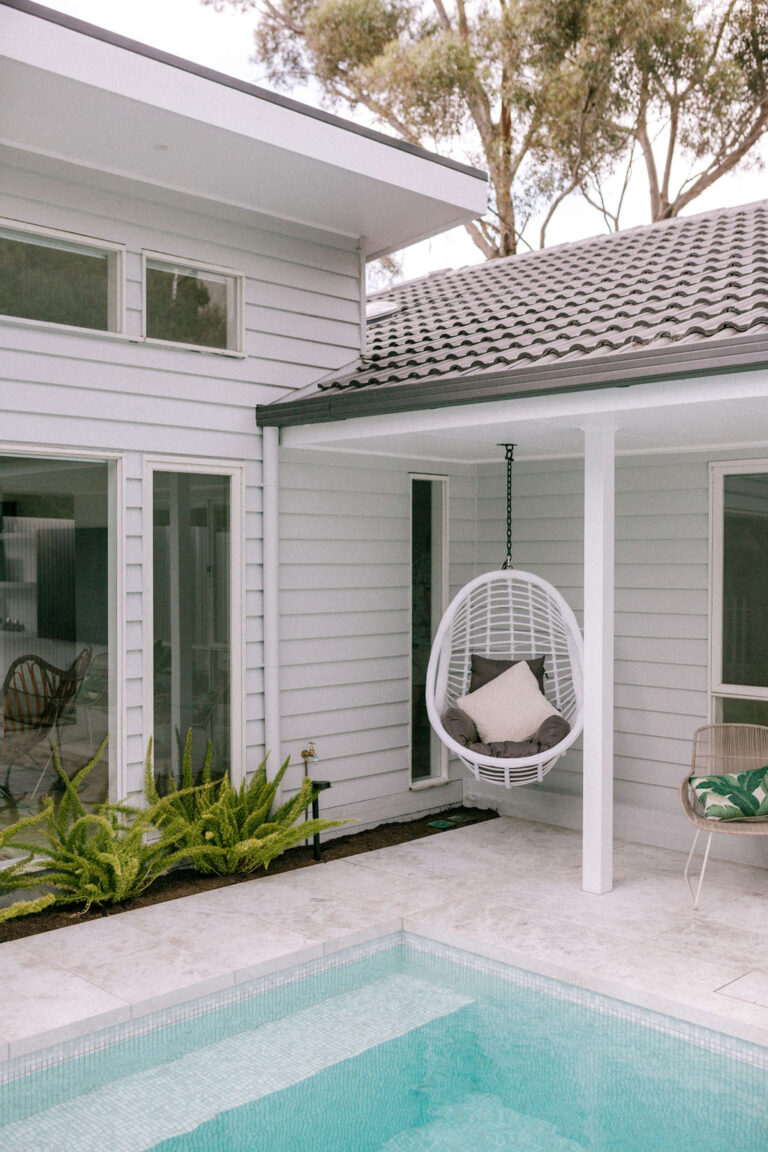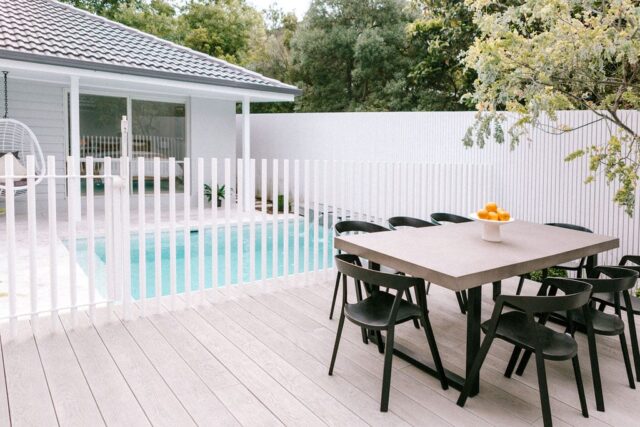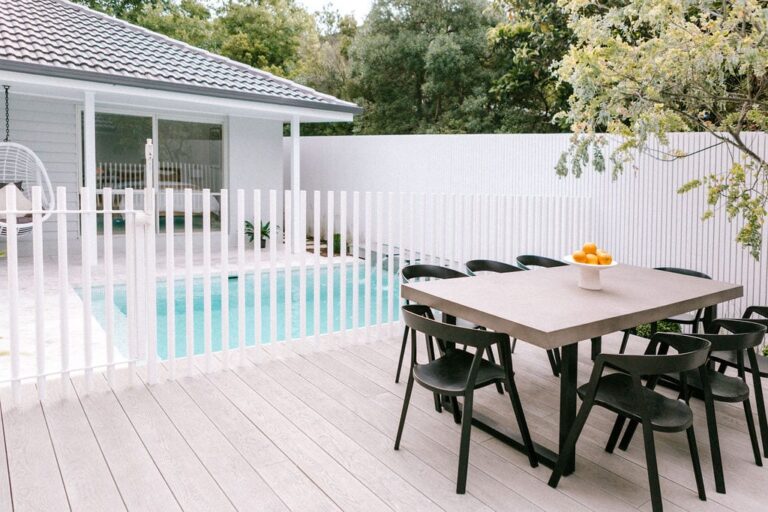 "When we were looking for a holiday home, a pool was a priority. We also wanted an outdoor space that we could entertain in with a built-in barbecue," says Jarrad Duggan-Tierney, who shares the home with his husband Michael and son Reid.
Michael is a builder by trade and Jarrad has always loved interiors and styling – no stranger to renovation, the couple have renovated and flipped a few homes in the past. "This one is not a flipper though – it's a 'keep forever' home that we hope to pass on to our son when he is old enough," says Jarrad of the three-bed, U-shaped holiday home that is built around a central, outdoor space.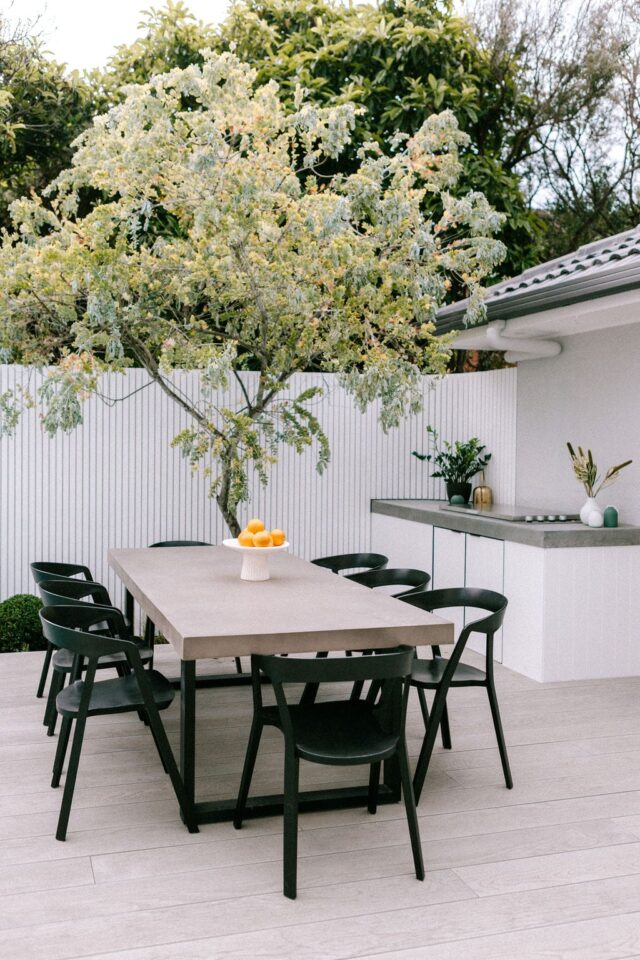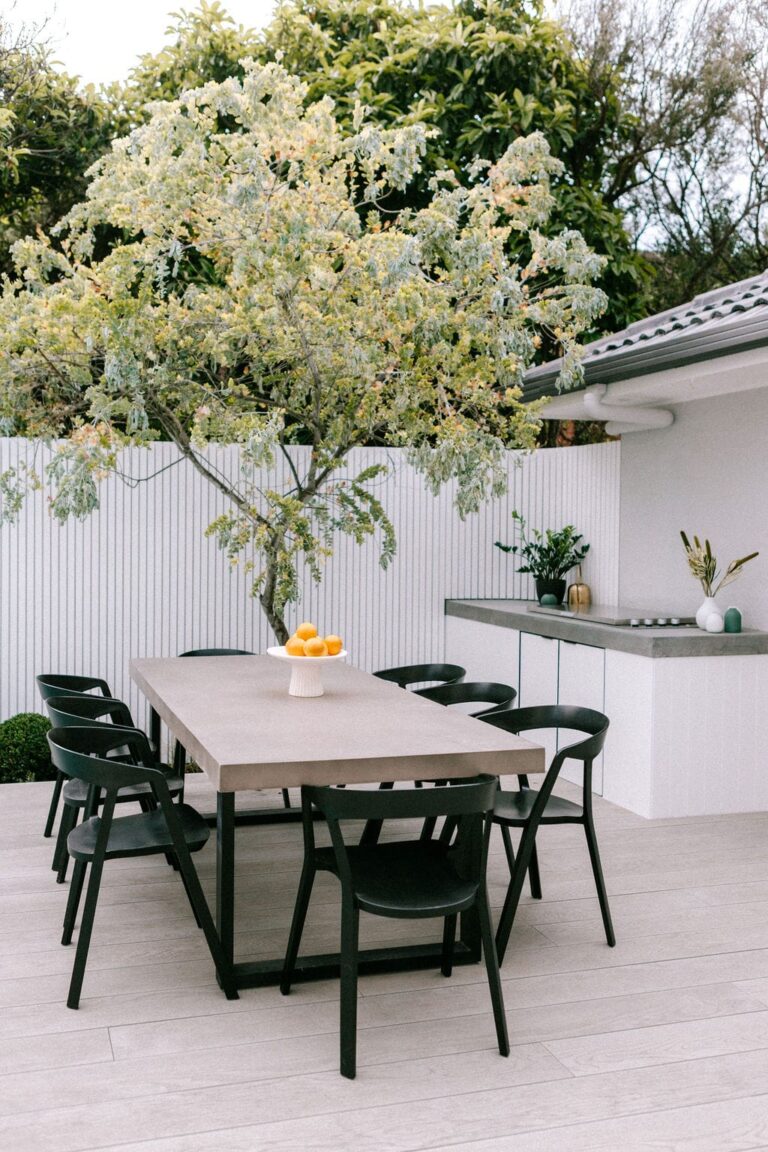 The original outdoor area featured nothing but grass and a trampoline before the landscape design company Mint completely redesigned the area resulting in maximised use of space and a fabulous entertaining area. "We wanted the swimming pool to be visible from most rooms in the house and we also wanted to work around the existing established Acacia tree," says Jarrad.
The pool features an array of luxe finishes including a tundra marble tile surround, mosaic pool tiles within, composite decking and a luxe outdoor barbecue and dining area. "The mosaic tiles have a pearlescent finish. We told Mint what colour we wanted the water to be and they told us what colour tile would achieve that," says Jarrad who explains that the water colour was inspired by the Maldives, the couple's honeymoon destination.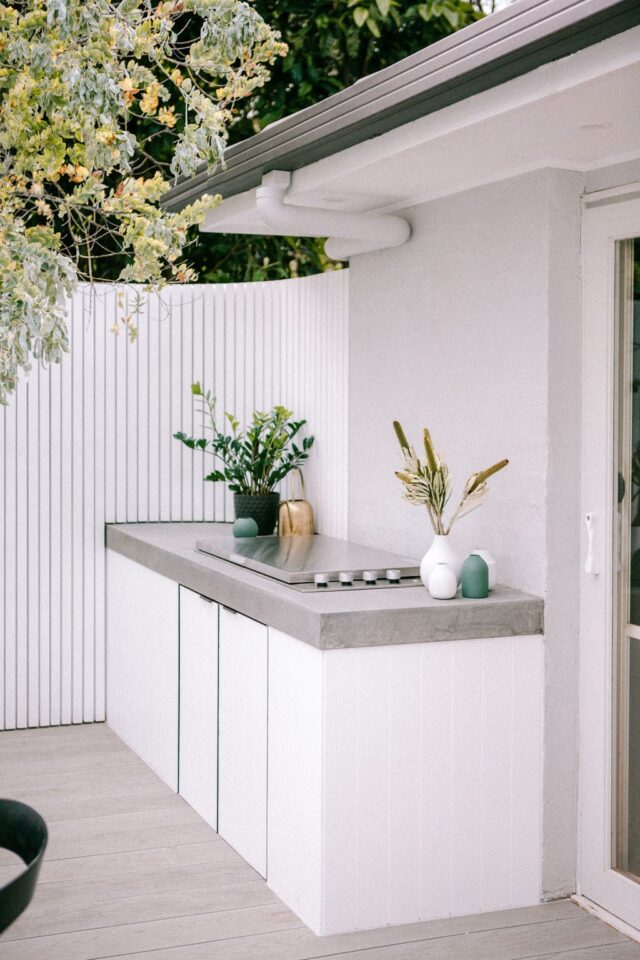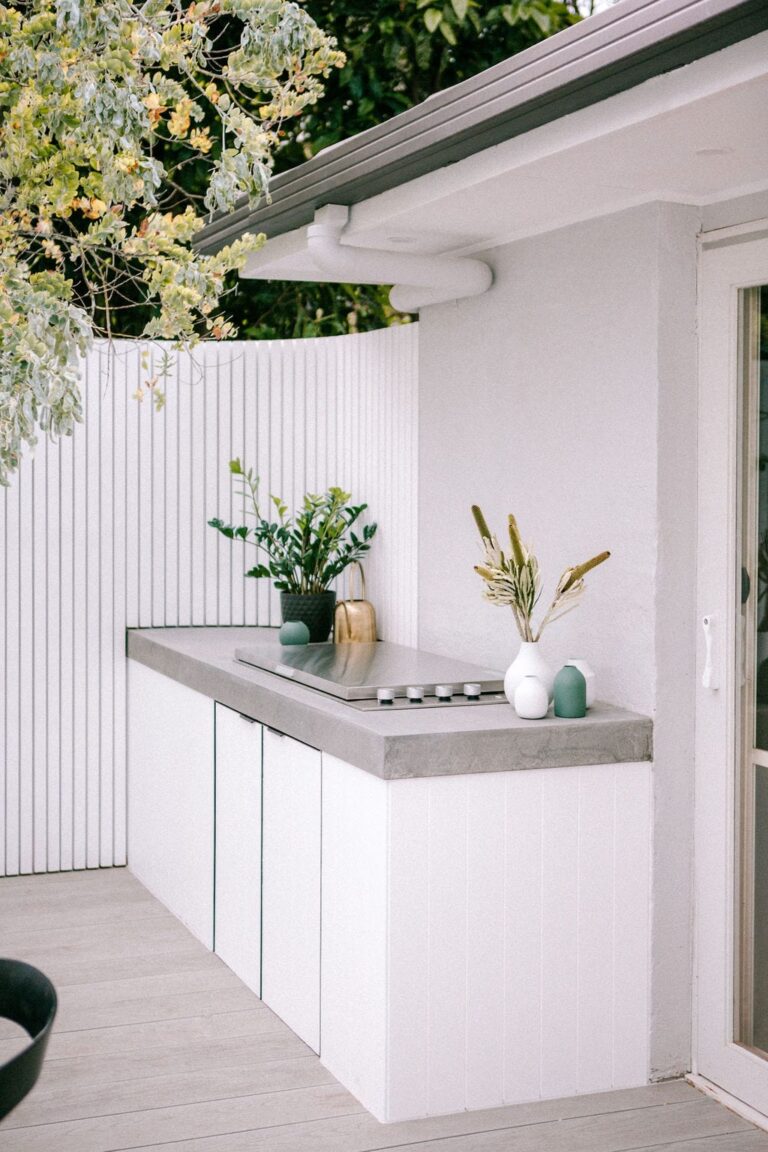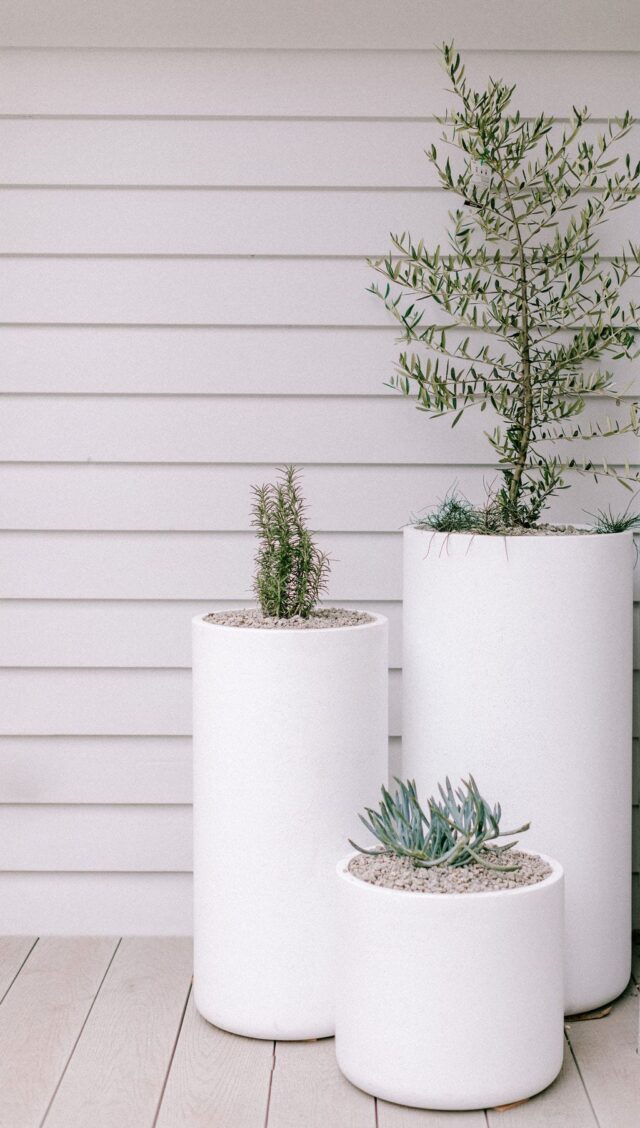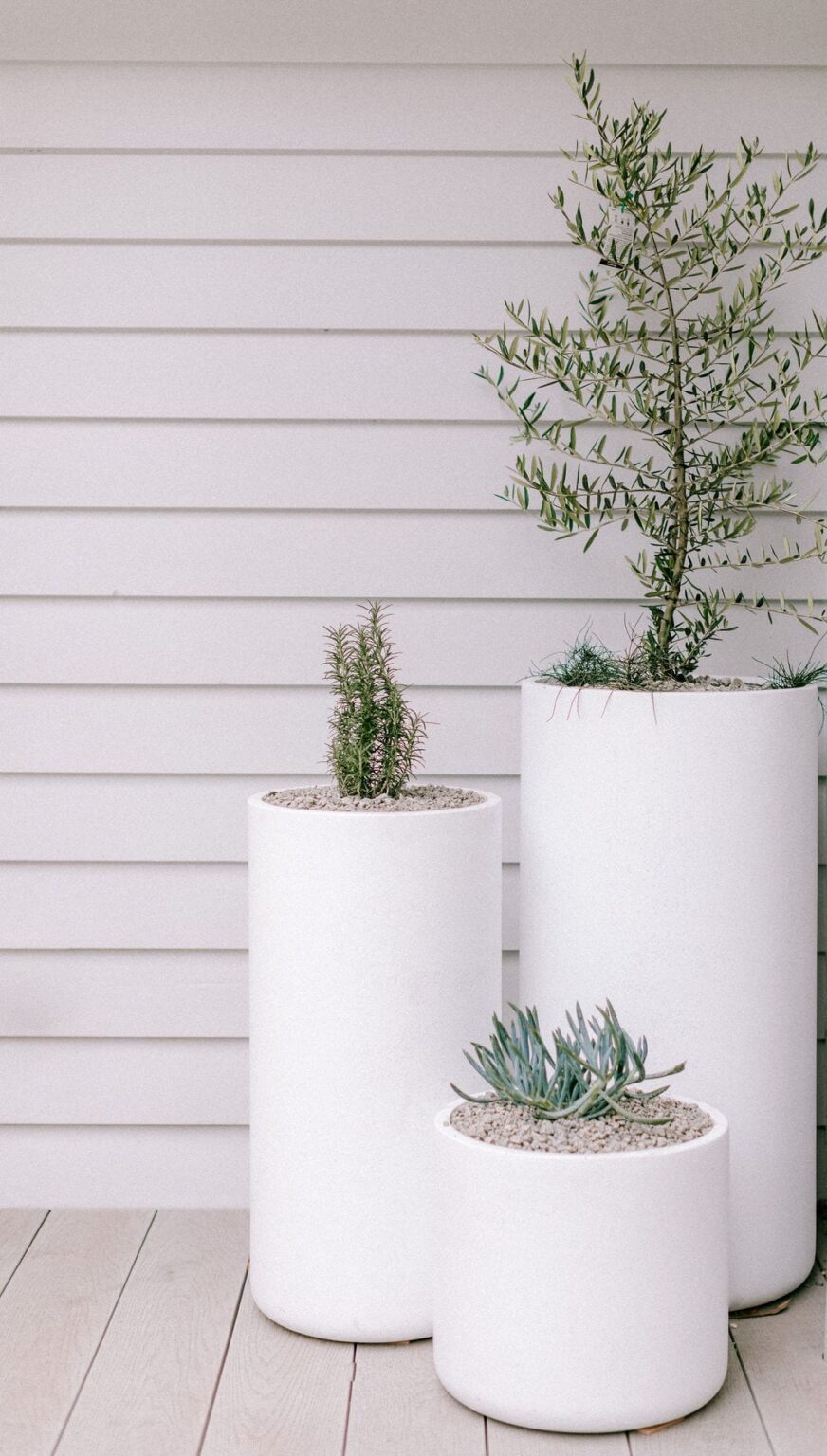 A minimal and stylish white timber battened fence surrounds the area and a custom white powder coated steel bollard pool fence draws the eye too. "Because it's a holiday house, we wanted something that was low-maintenance and we didn't want something that was generic either," says Jarrad of the fence design.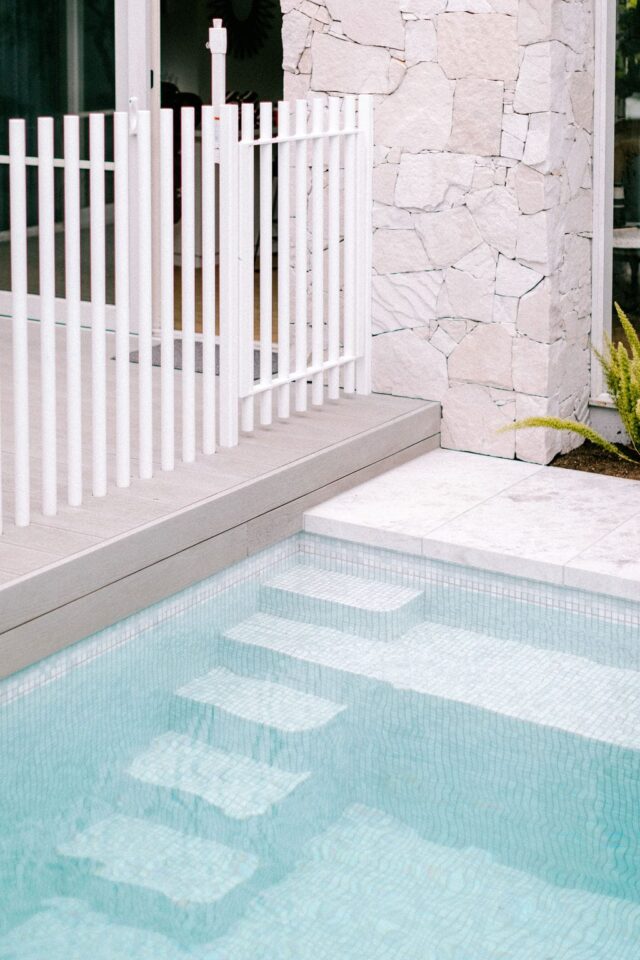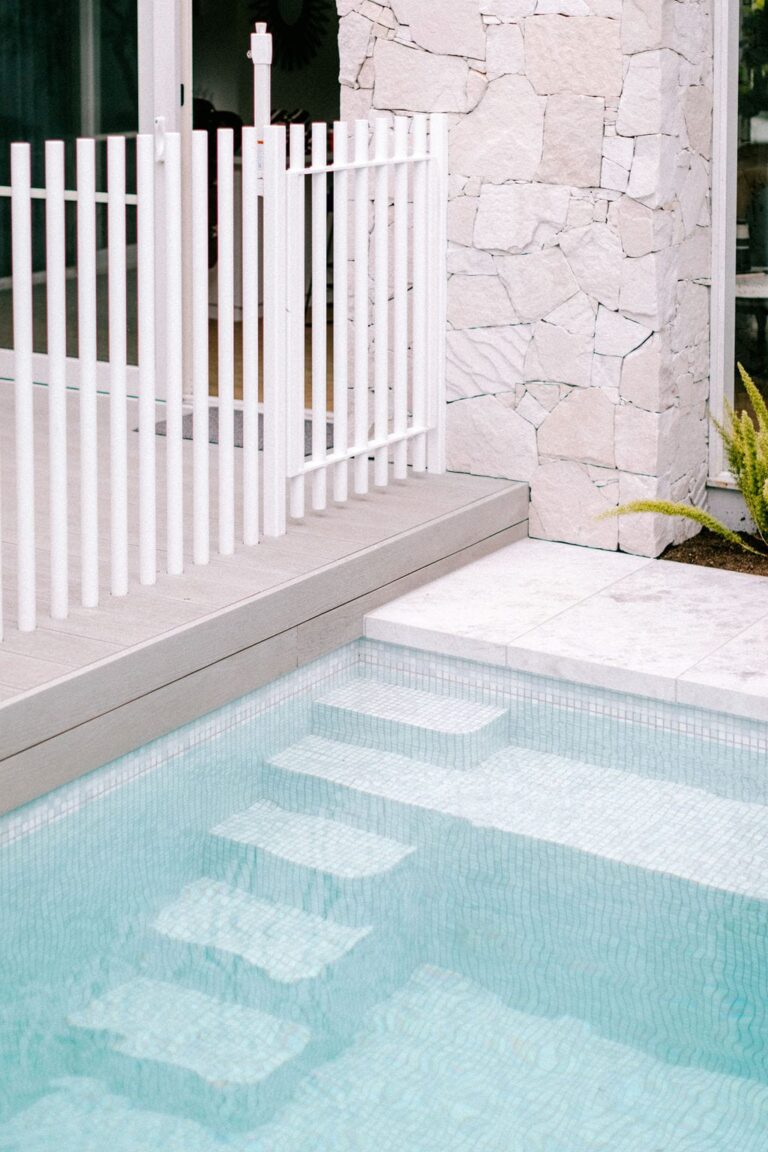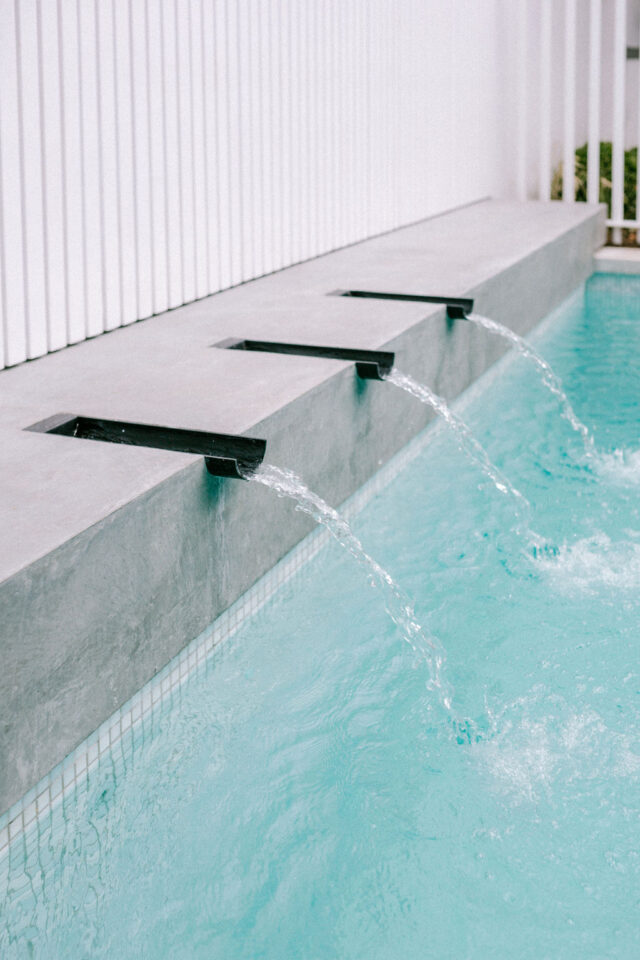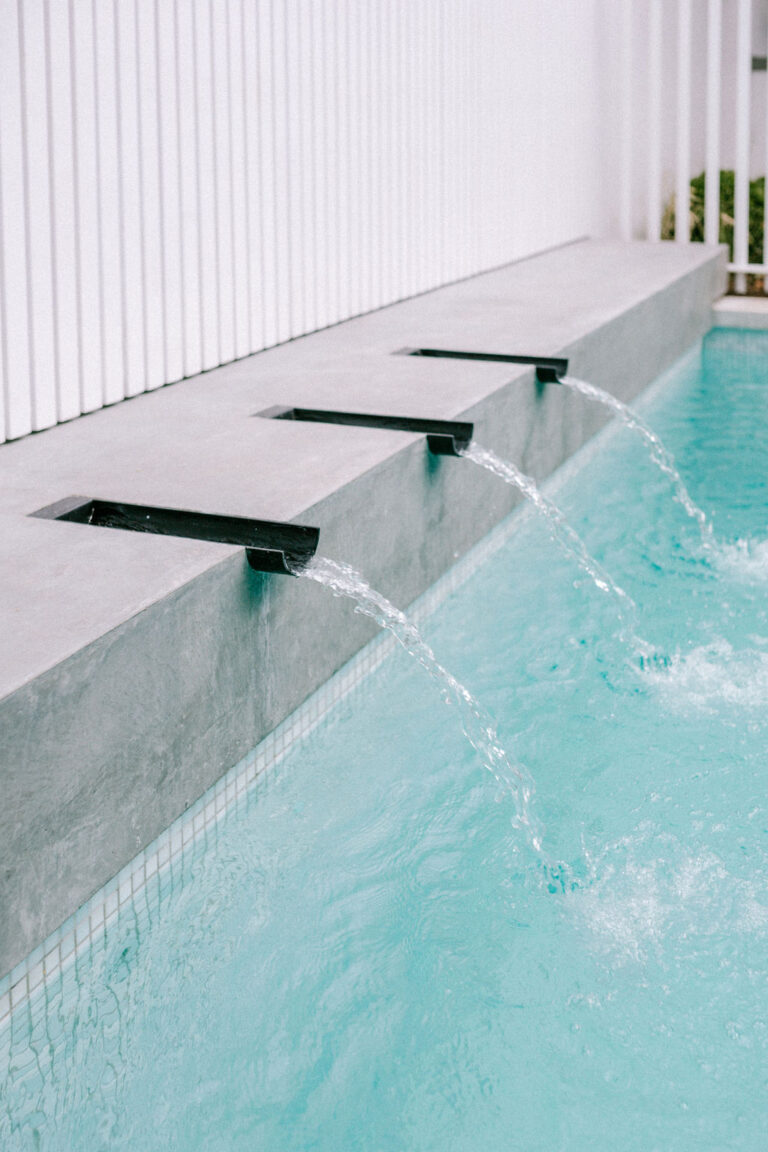 As for any challenges in building the outdoor area, Jarrad explains that COVID constraints threw in significant curve balls. "We couldn't visit the property, so we spent a lot of time on Facetime. There were also issues with trades not being allowed to work. But Mint sent us pictures daily and it all worked out in the end. We particularly love the view from the lounge room looking out onto the pool. It looks exactly like the renders!"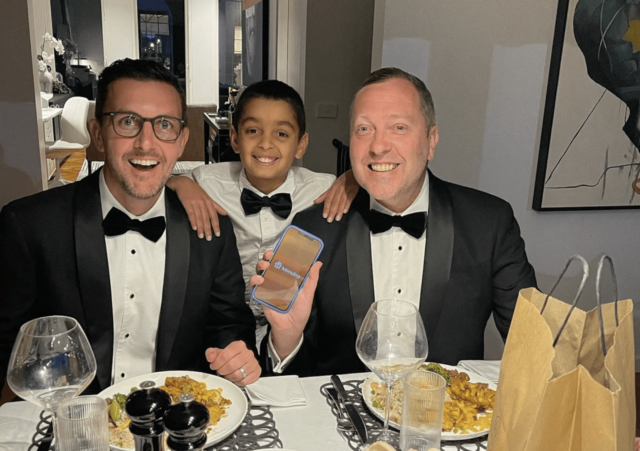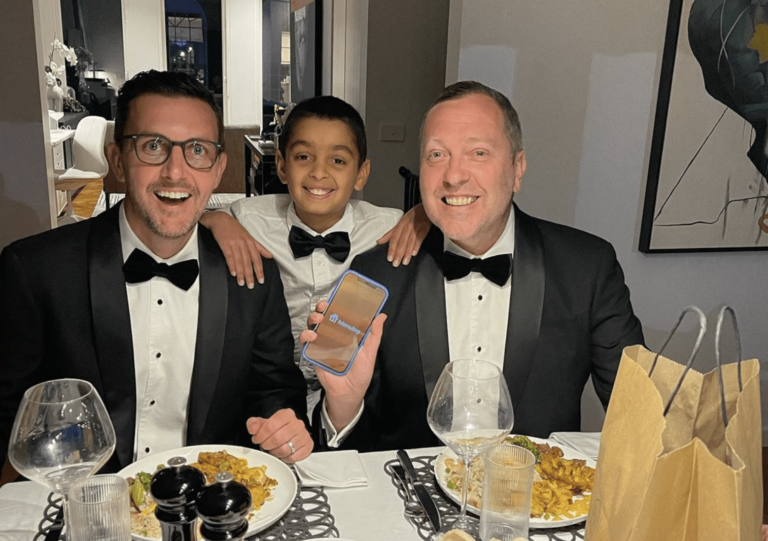 Photography: Sally Goodall