Sponsored by James Lane
Always a reliable source for on-trend, affordable furniture and homewares, the latest sofas to hit the James Lane line-up are a cut above. Designed with fully removable covers, the Santa Monica, Riley and Sunday designs make having a white sofa alongside children and pets actually possible and they also happen to be super stylish too. With so few well designed sofa options with removable covers, we're pretty taken with these designs – there's curves and even boucle in the mix!
Santa Monica
This on-trend shape is fully modular meaning that you can build a sofa design to fit your home and change things up should you move house. There are four modular pieces available to help you build your perfect shape.
But the even more fabulous aspect to this sofa is that its ivory boucle covers attach underneath with Velcro and are fully removable and dry cleanable. Who says you can't have functionality and style? Ah-mazing!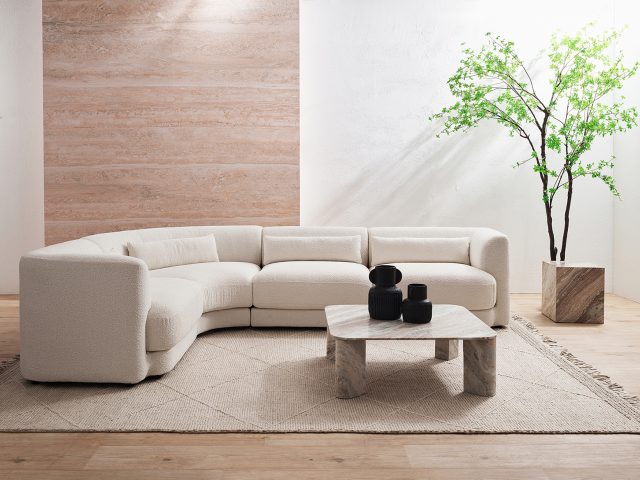 Riley
Squarer in profile, this block modular sofa is much more affordable than similar ones on the market and this one also features removable covers that secure with Velcro. Combining a low back and arms and a feather-filled seat and back cushions, this design features super soft fabric and a cosy texture. It comes in a variety of modular pieces including an armless block, chaise and and ottoman to suit all your seating requirements.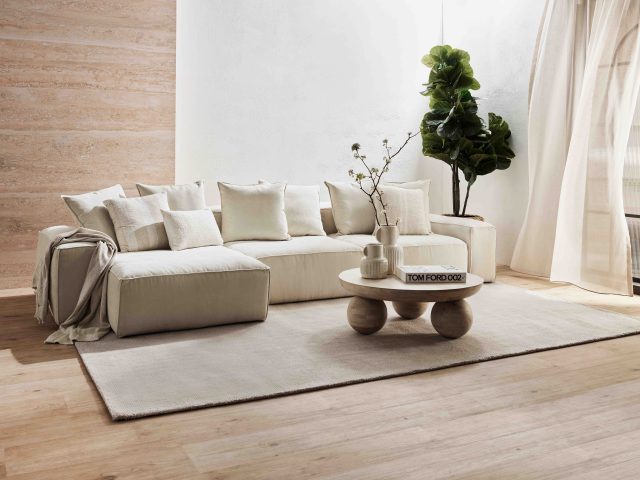 Sunday
Available in two seater, three seater and three seat with chaise iterations, the Sunday was created as a response to customer demand. Just like the brand's best-selling Como sofa, this design features removable slip covers for a coastal vibe but with the convenience of a chaise too. You can choose from covers made from a polyester, viscose and linen blend or 100% Belgian linen ones. Both options are machine washable, which is just so convenient.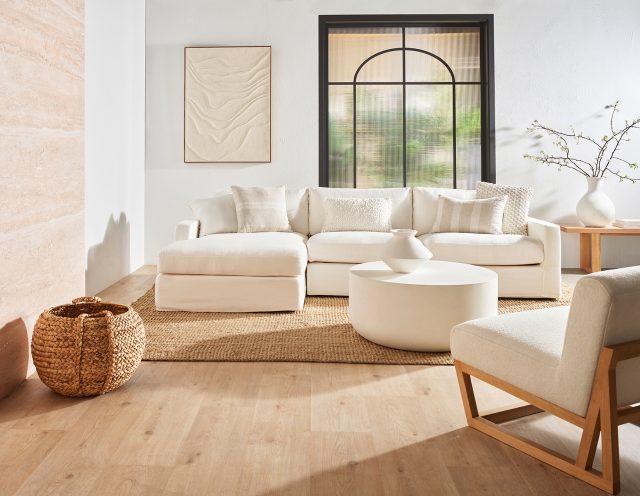 With Santa Monica and Riley being modular designs it means even those in apartments and smaller spaces have the opportunity to create a more compact sofa for their home, as well as the fact the pieces are easier to manoeuvre in lifts and up stairwells if necessary, and through doorways. While Sunday isn't modular, it does come in a smaller two-seater option.