Leaving behind its well-known Rosebery headquarters, furniture and homewares brand Koskela has just launched a new concept space and headquarters in the newly reimagined Sub Base Platypus on Sydney Harbour. A former submarine base in North Sydney, the beautiful new store runs across two levels and the interior has been crafted from solid Australian timbers and Sydney sandstone, reflecting the local area. The materials are the perfect complement to the gorgeous, understated aesthetic of the brand.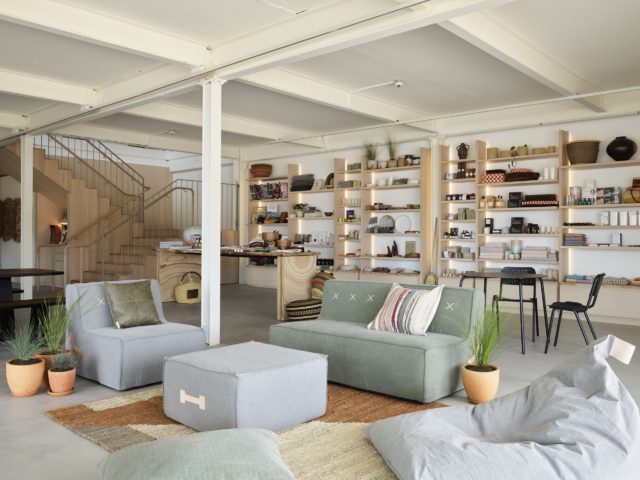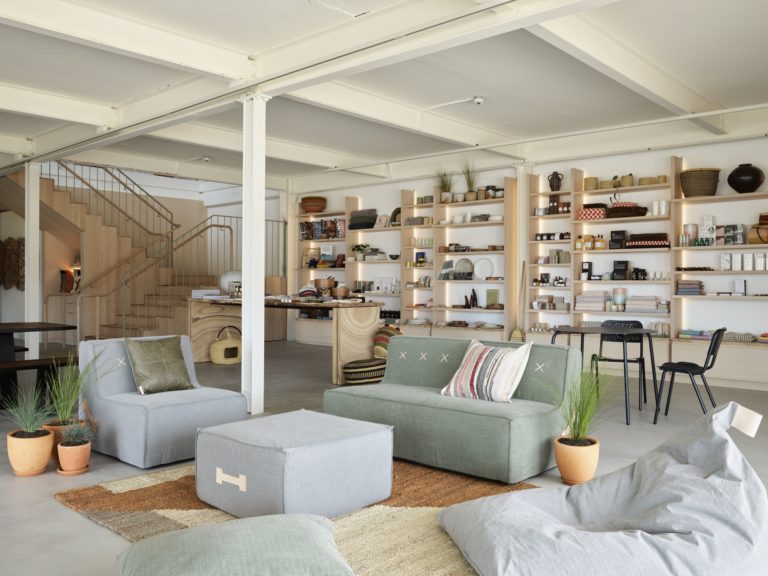 "We are excited to open this curated space to provide a new experience for our customers. The role of the store has changed since COVID and we think our new location reflects the type of experience customers are looking for. We want to connect and make memories with our visitors, bringing true connection and meaning to the pieces that they own, hopefully making them heirlooms to be treasured and maintained as a piece of Australian history," says Koskela co-founder Sasha Titchkosky.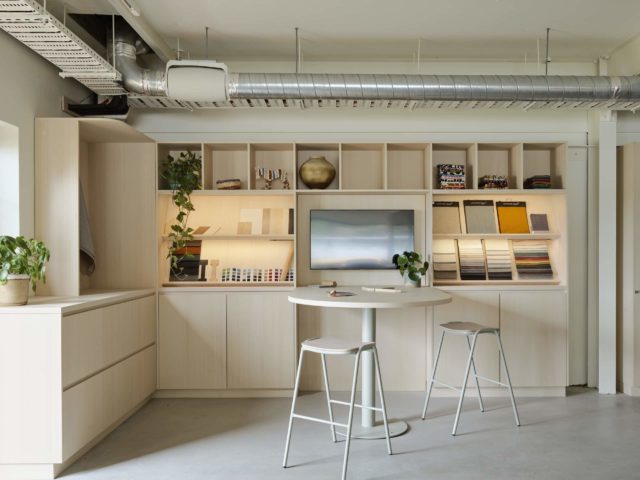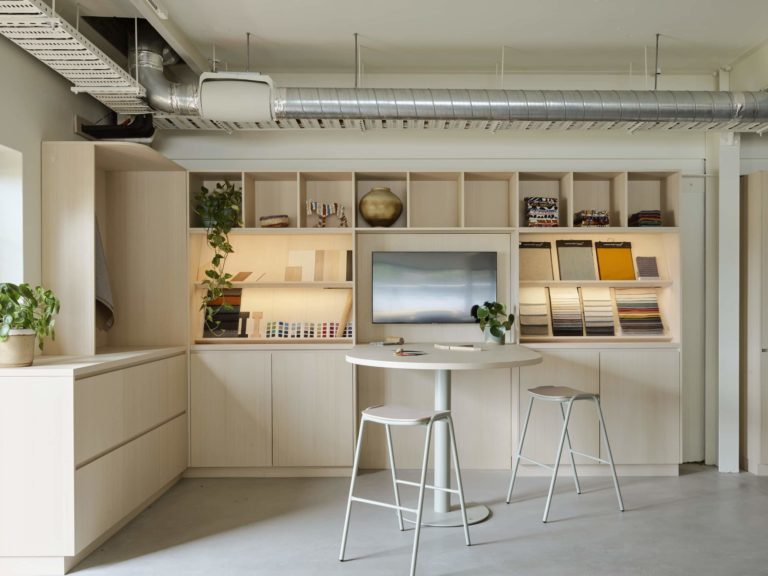 The new space will offer opportunities to book in-store consultations and see exhibitions by leading First Nations artists from across the country, all while enjoying incredible panoramic harbour views. The brand has collaborated with award-winning Koori artist, Blak Douglas on a permanent installation artwork to be revealed in the coming weeks.
Blak has been selected as a finalist in the Archibald Prize three times, including in 2019, and has had works collected by the National Gallery of Australia, the National Museum of Australia, as well as internationally.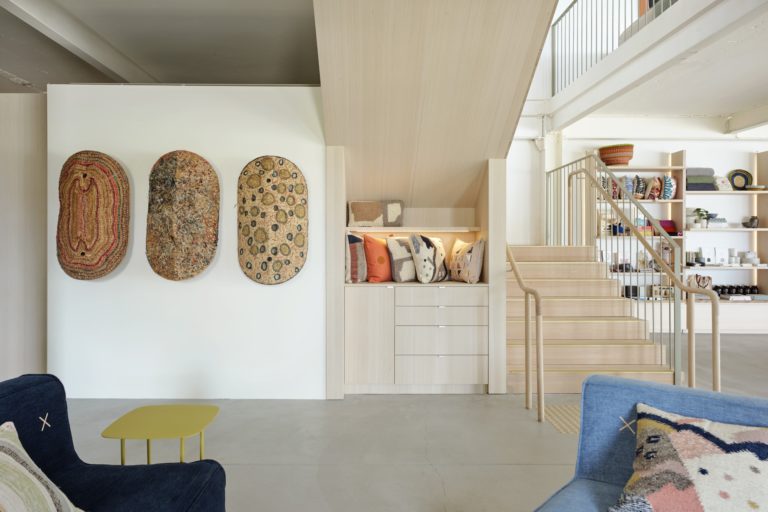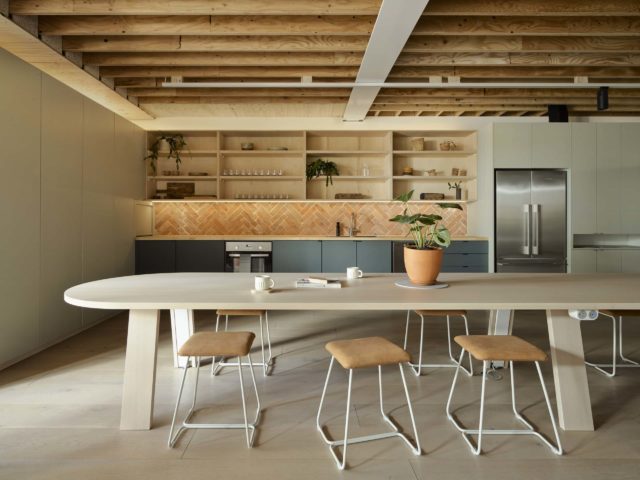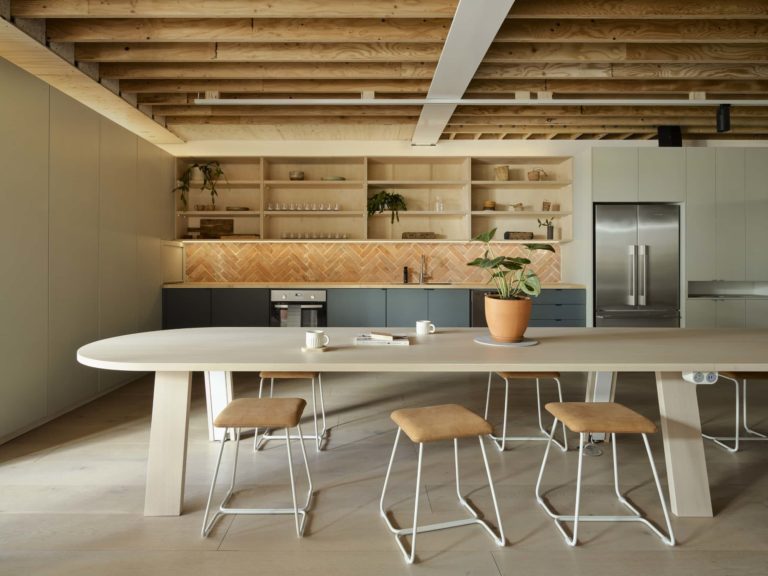 Formerly a torpedo factory, submarine and gasworks, Sub Base Platypus (formerly HMAS Platypus) has been reimagined by ASPECT Studio and Lahznimmo Architects who have made it into a destination in itself. The revitalisation features a scenic waterfront promenade with views, a shaded BBQ area with seating and well as a playground. The base is accessible by bus and ferry and makes for the perfect day out in Sydney.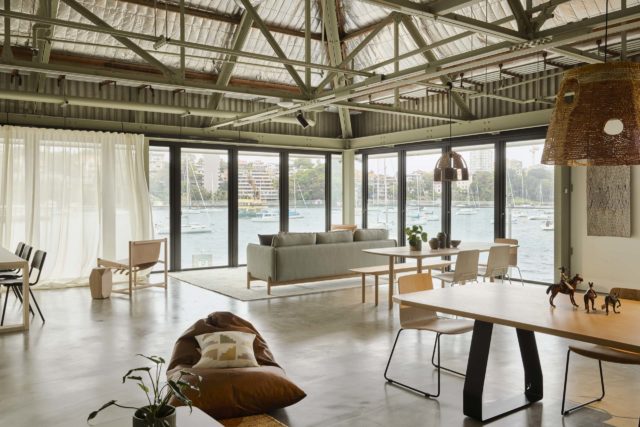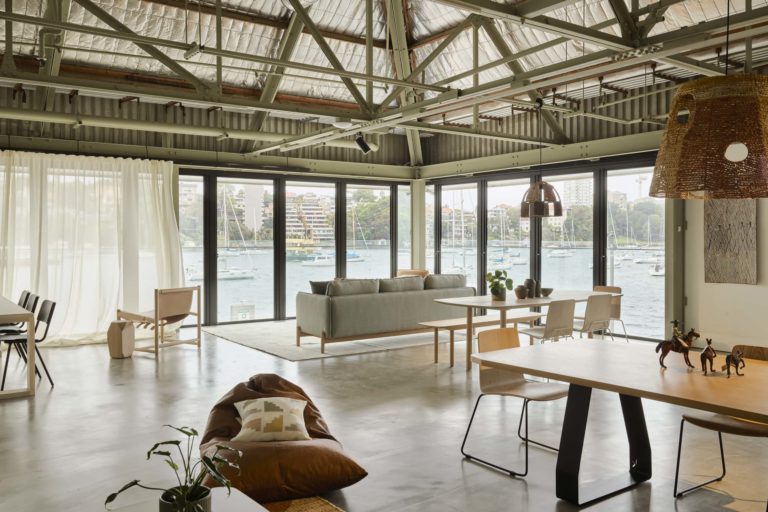 "Looking for a new space, we focussed on finding somewhere that captured the essence of Sydney and naturally the harbour was always front and centre. We are thrilled to have found a new home in this remarkable location – steeped in history and boasting beautiful waterside views. Even the motto for HMAS Platypus 'Nothing too Difficult' seems apt for our new home."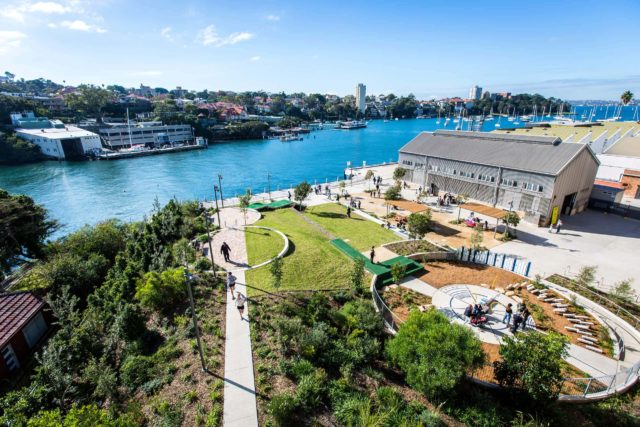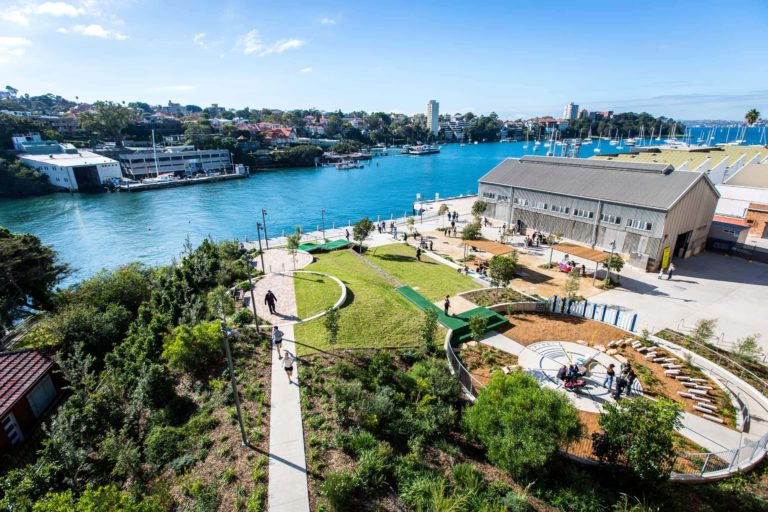 Photography: Anson Smart