When I saw Kmart's new living range in person, I have to admit I wanted everything. Not only is it bang on trend, it is also extremely affordable. I'm talking coffee tables for $29, quilt cover sets for $22 and pendant lights for $15. I legitimately felt like a kid in a candy store. And come Monday, so can you!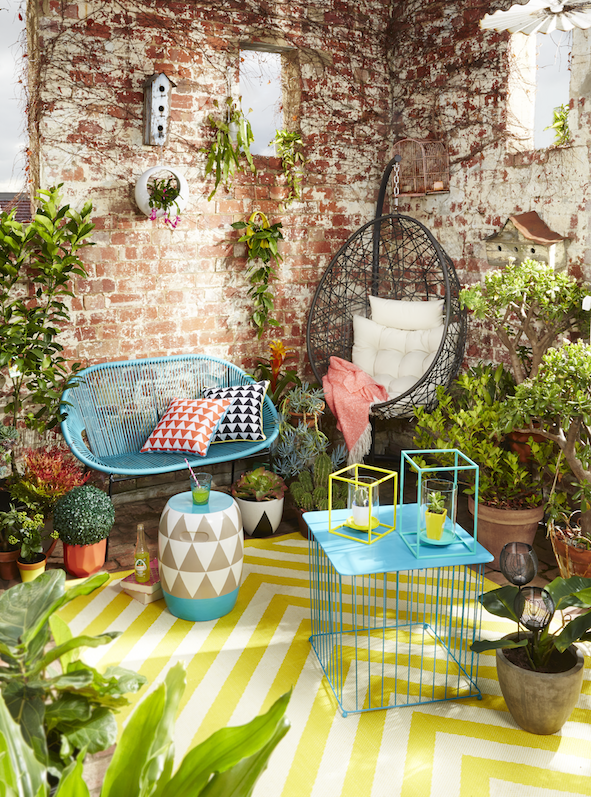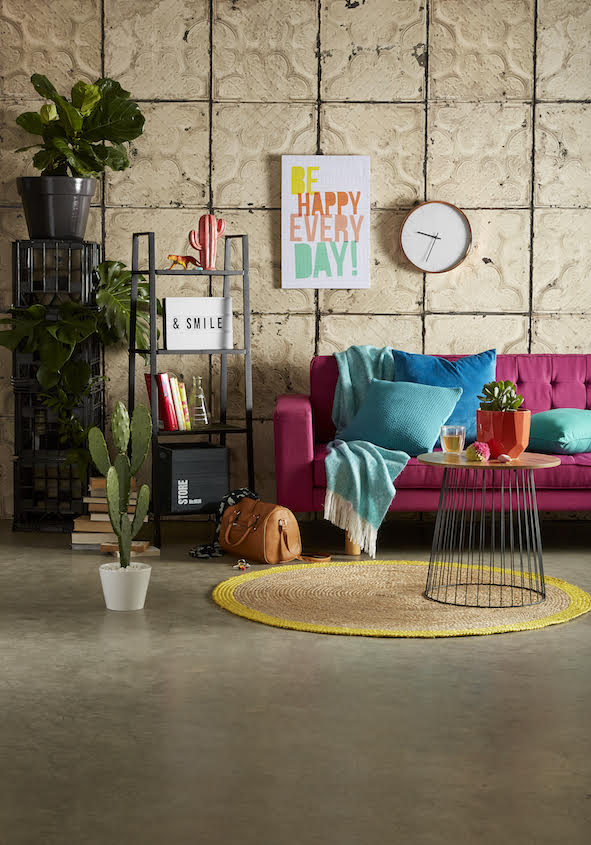 Arguably their best homewares collection to date, the key focus is on their enhanced outdoor entertaining range. Blurring the line between indoors and outdoors and creating that 'fifth room' of the home, many of Kmart's new pieces — from their cushions and rugs to their armchairs and tables — are suitable for use indoors and out. "Aussies love to enjoy the outdoors and we put a lot of effort into making our interiors look great, so why not continue this trend outside?" explains Kmart's head of home, Julie Miller-Sensini. "This season we have an extensive outdoor range that seamlessly blends with our indoor pieces; treating this fifth room as an extension of the indoor space keeps great style flowing."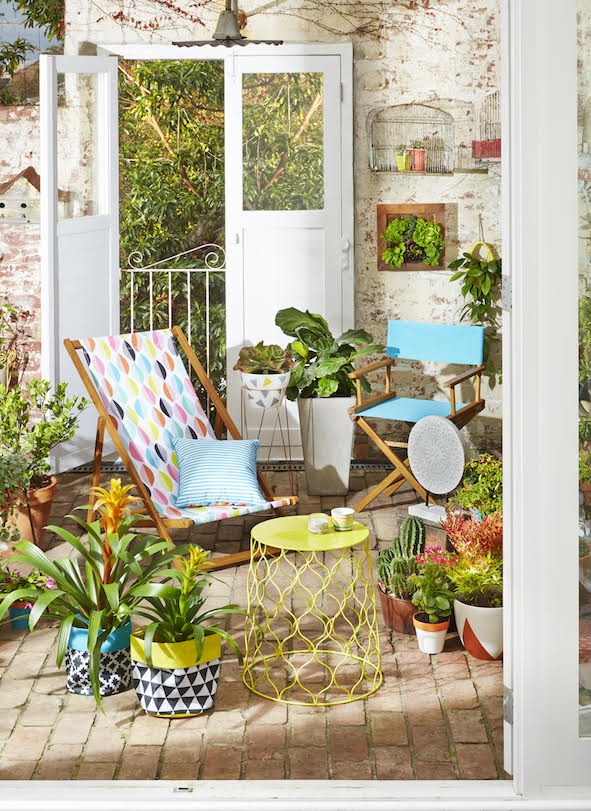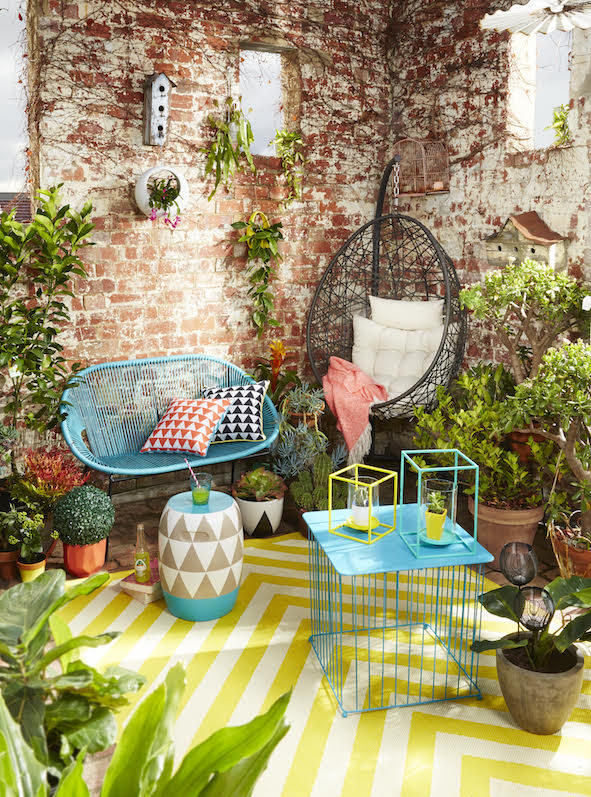 However, the interiors don't miss out either, with the indoor range being divided into two trends: urban ambition and country industrial. Urban ambition is all about having fun with bold pieces and bright colours, taking inspiration from travel destinations such as Brazil and Mexico where prints and colour clash together beautifully. In contrast, country industrial was inspired by the rustic ambiance of a country home and is all about mixing pastels and florals with industrial materials to bring together a classic modern look.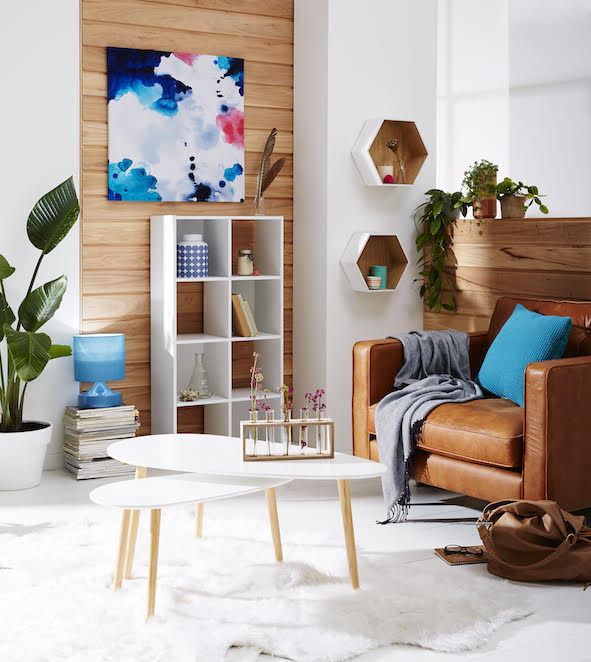 With trends constantly changing, Kmart's living collection is ideal for giving your home an affordable and seasonal update. But that being said, it's not all about colour and pattern-crazy pieces, with Kmart providing plenty of staples. "Whilst we love creating high trend pieces for Australians we still believe in the basics," says Julie. "Not everything needs to shout 'look at me!' Supporting items such as white dining settings and timeless glassware are just as important."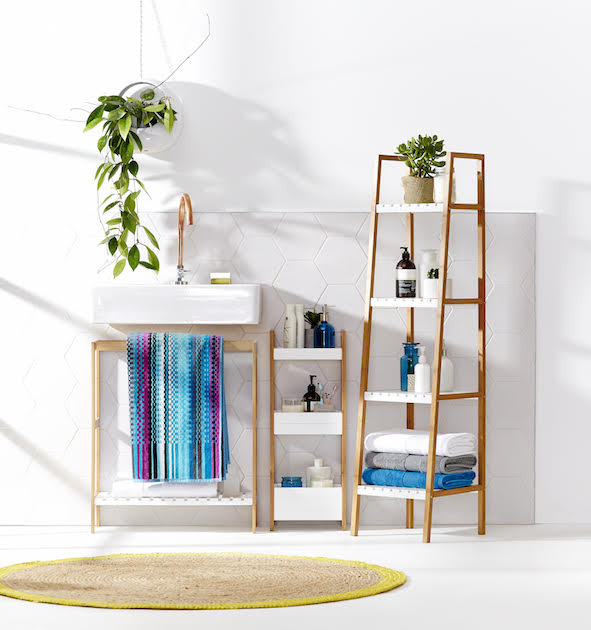 Kmart's new living range is available in store nationwide and online from Monday 3 August.