The August Kmart living range drops this month and it's divided into three distinct trends (Natural, Timeless and Urban) spanning furniture, dining, bedding, interior and outdoor décor and home storage. "We are so proud to introduce Kmart's newest August Living range to our Australian and New Zealand customers. Each season our team delves deeply to learn about what our customers would love to see in their homes and we're thrilled to be able to present them with this incredibly versatile collection," says Julie Miller Sensini, Kmart general manager of living and design.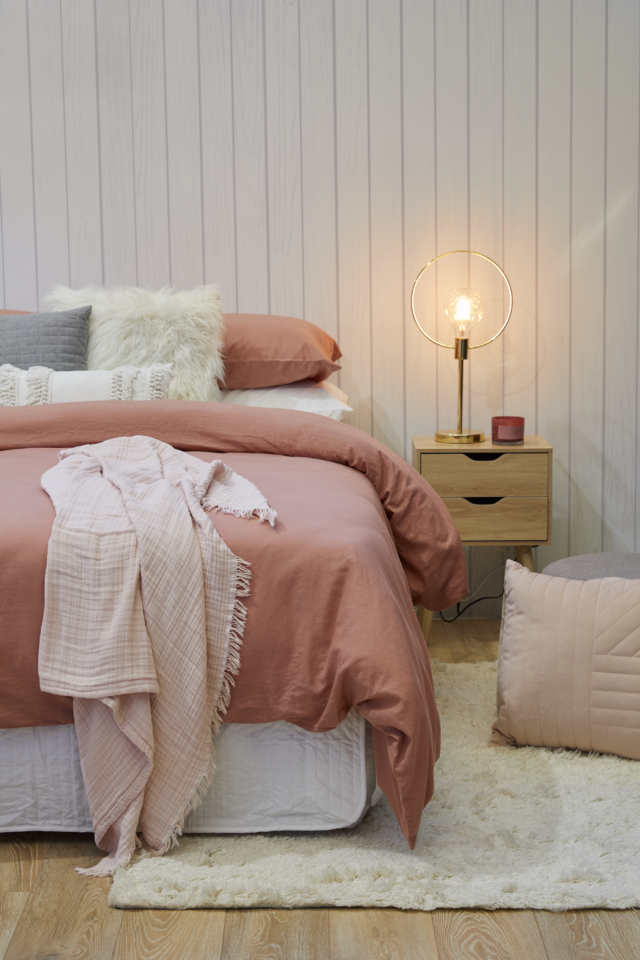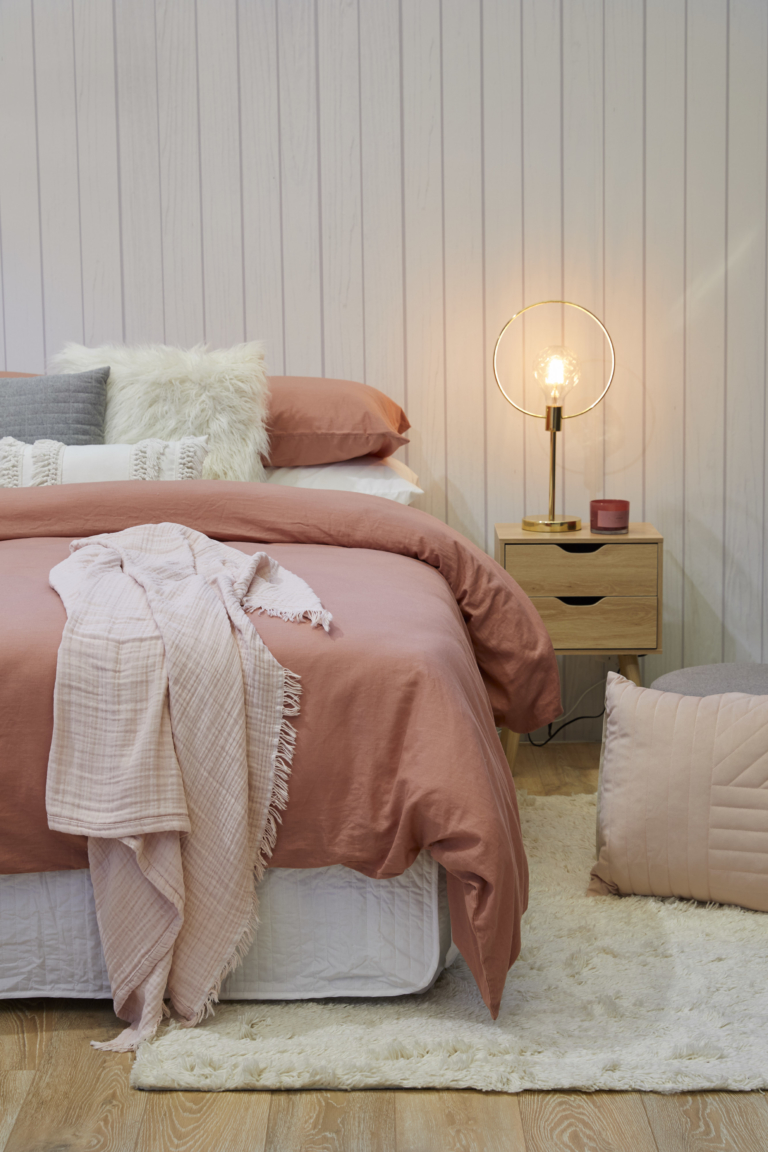 The Natural trend combines warm tones with layered textures and includes fringing, terracotta, faux leather and blonde timber – all of which bring to mind the desert.  Collection highlights include the 'Set Shapes' quilt cover set.
The Timeless trend is an elegant range that includes brass, perforated metal, softly coloured glass, marble and faux fur alongside linear embossing and intricate wire work. I think the Mesh Pot Stand in blush will fly off shelves.
The Urban trend brings a dash of masculinity to what is an otherwise more feminine range and it combines powder-coated metal with brass, faux leather and velvet. The Pleated Velvet Chair in claret is a highlight.
Shapes quilt cover set: Available in single, double, queen and king I love this design's colour palette and print. From $14.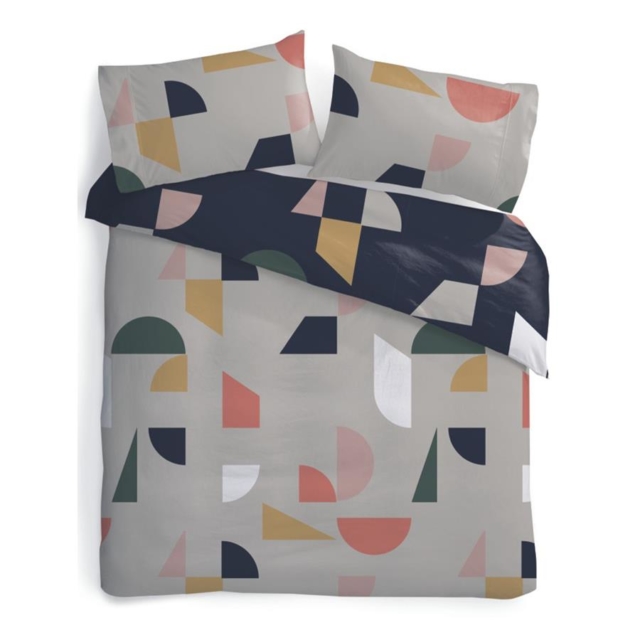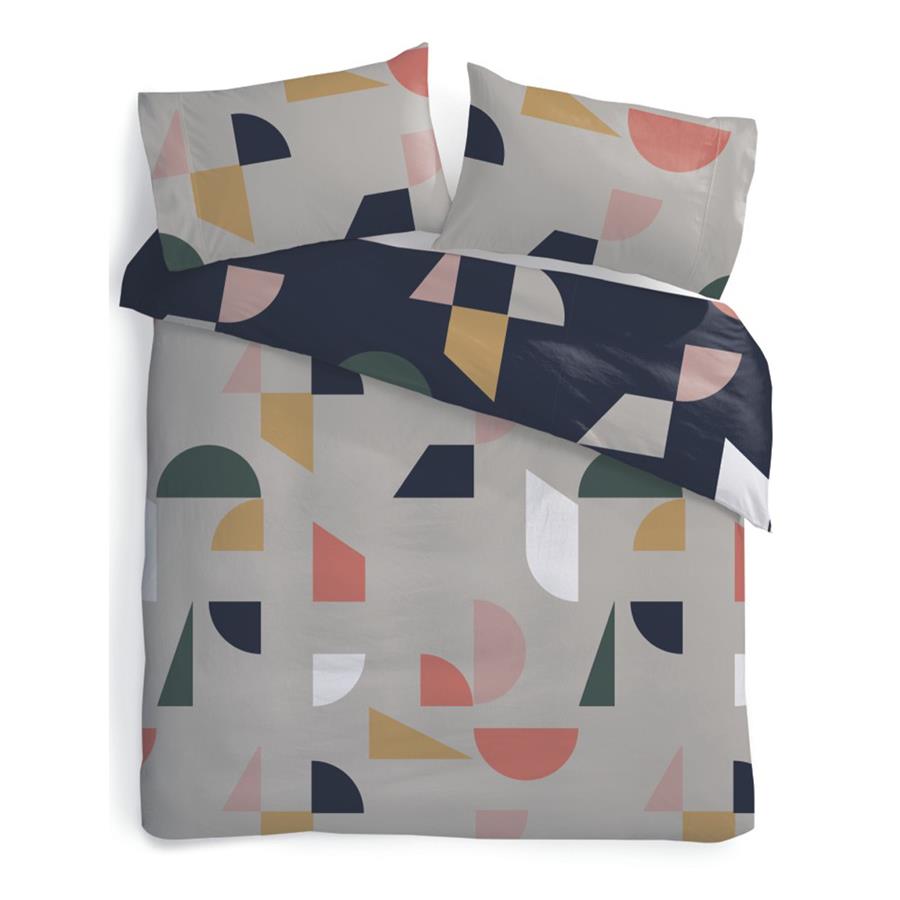 Terrazzo base lamp: Combining pink and terrazzo, this serves up two trends for the price of one. $10.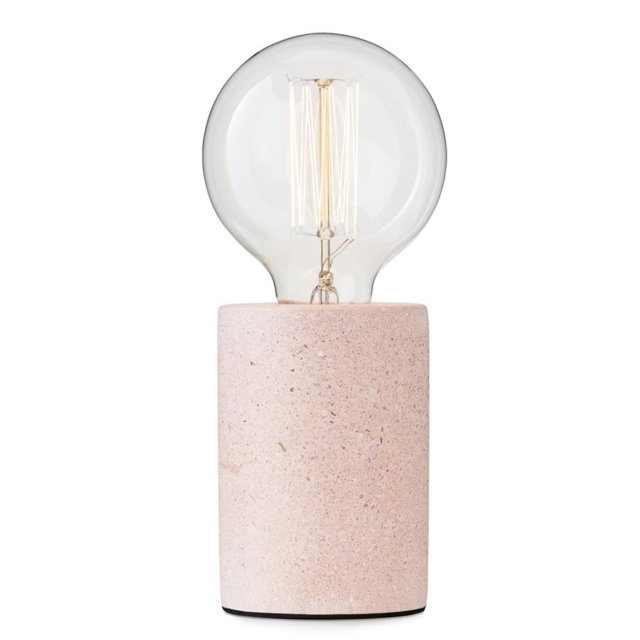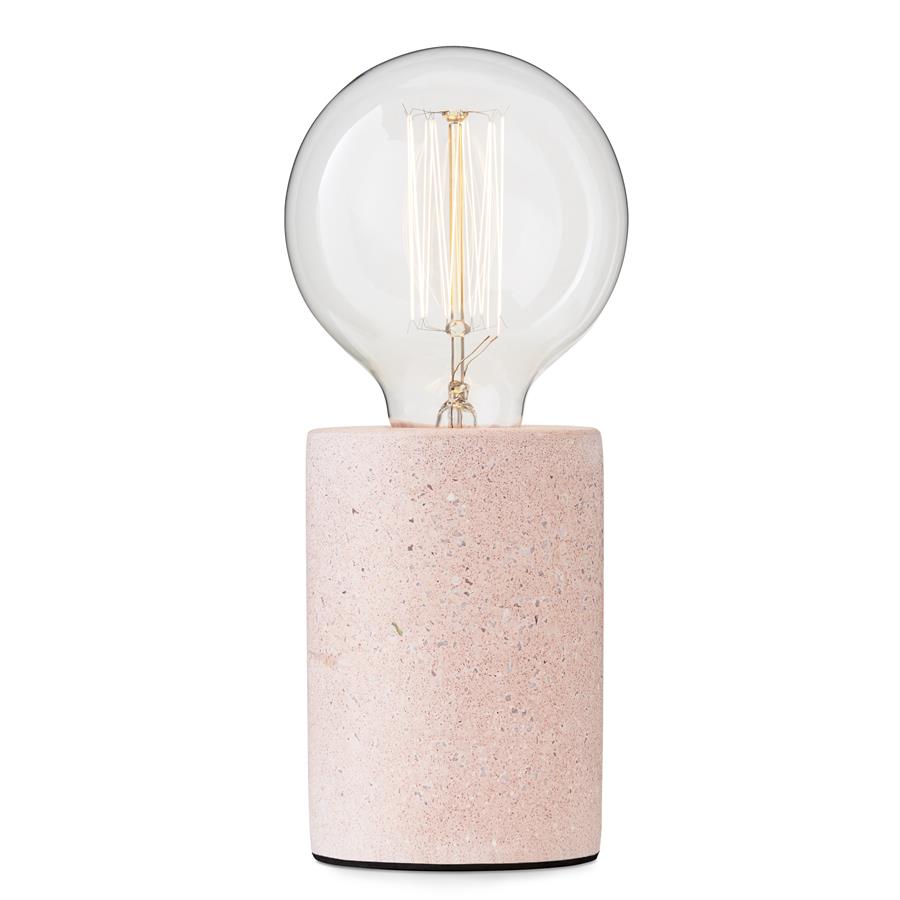 Mesh Pot Stand in blush: The perforated metal trend is a strong one this year and this number allows you to dabble without breaking the bank. $15.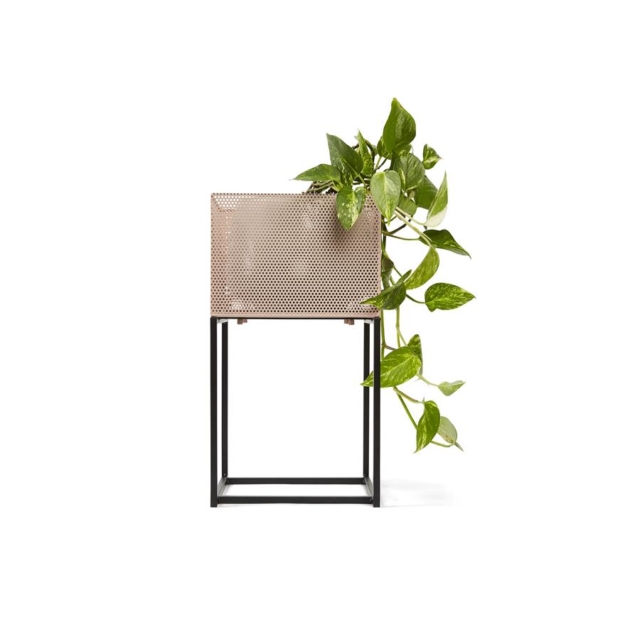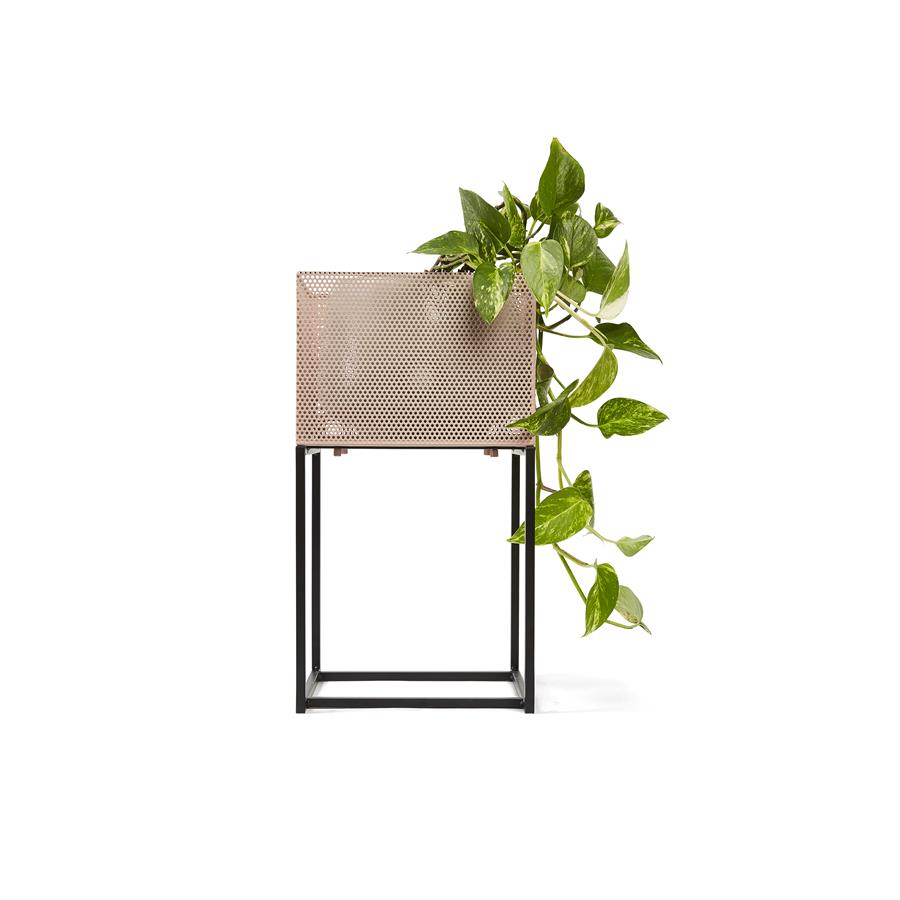 Protea cushion: One of my favourite blooms, I love the simplicity of this versatile cushion. $8.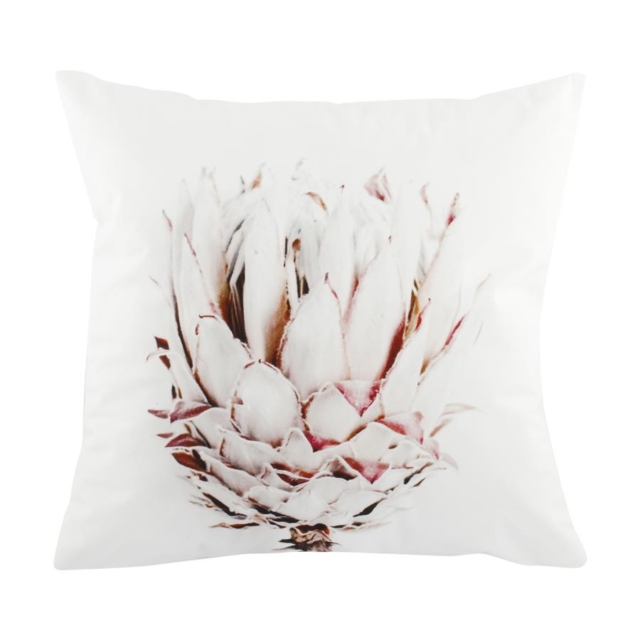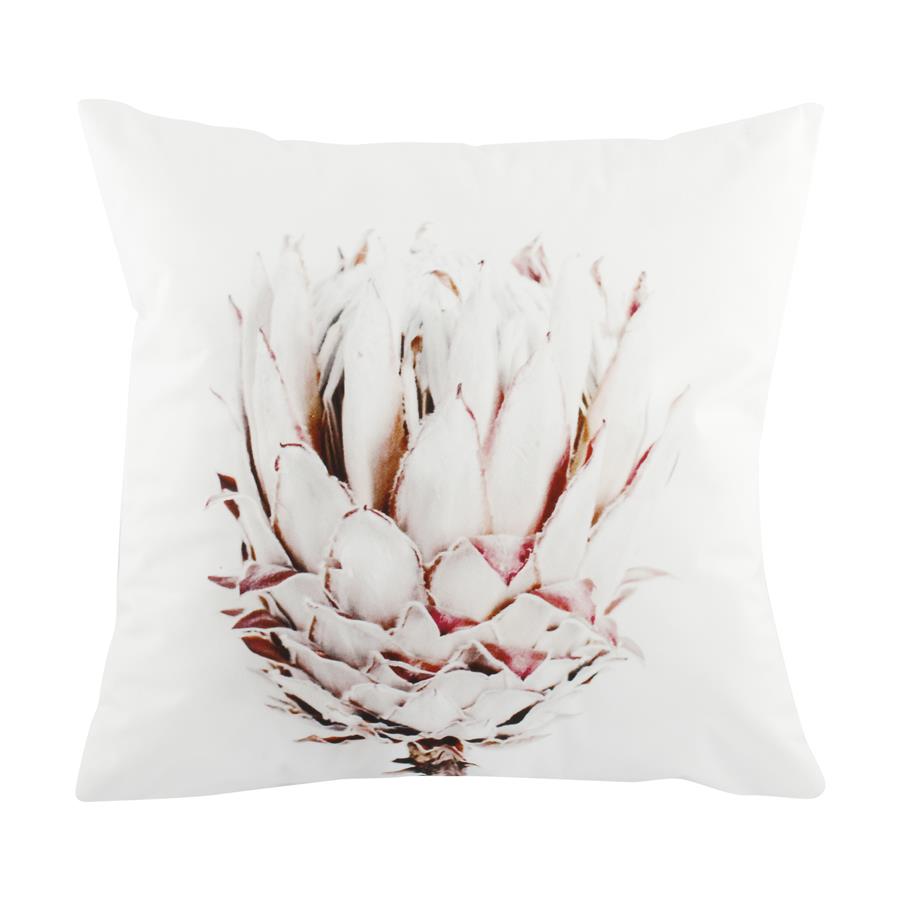 Pleated Velvet Chair in claret: A smart shape in an on-trend hue. $69.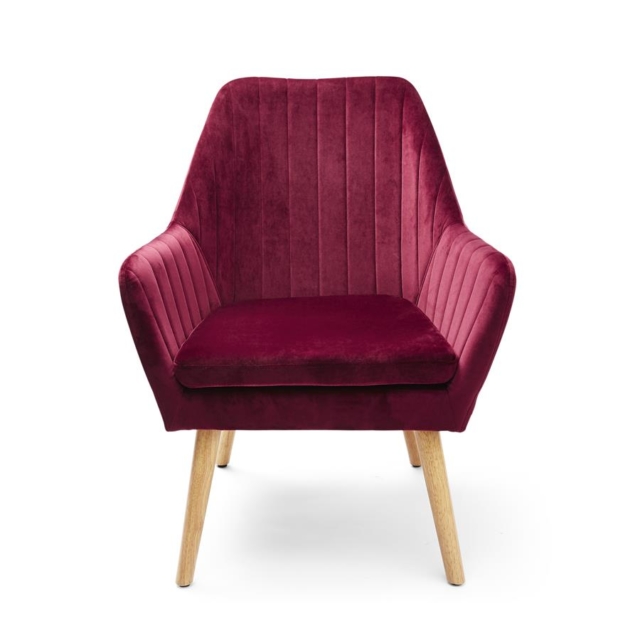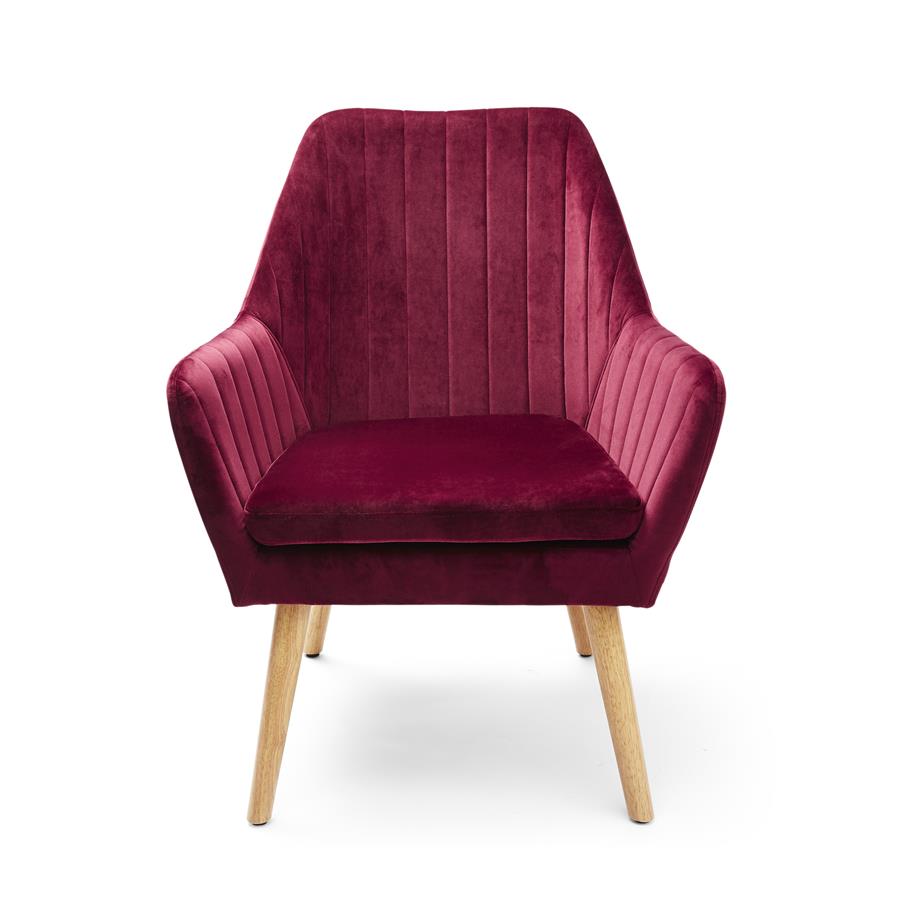 Round Mirror with Shelf: The perfect spot to indulge your shelfie addiction. $19.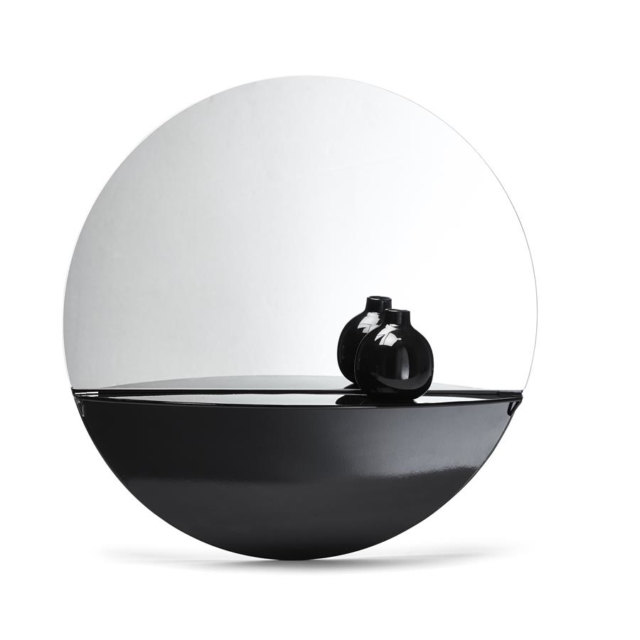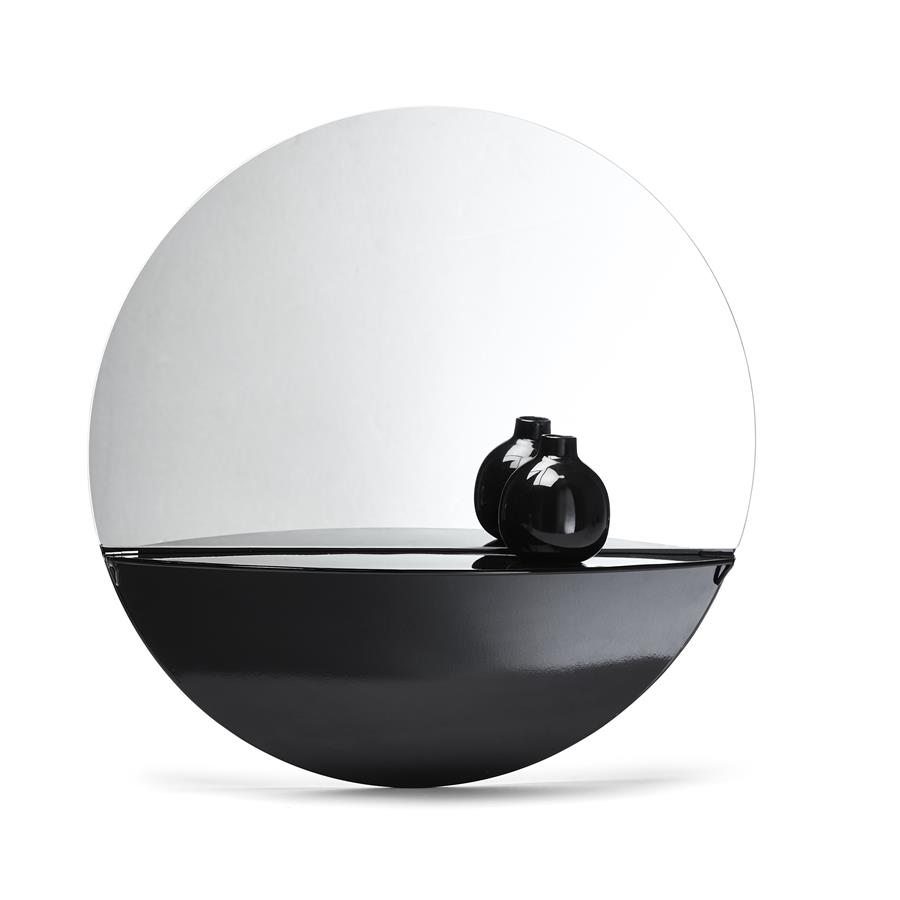 Shop online | A DIY Kmart hack