When you live in a rental property, there is only so much you can do to alter the space and make it suit your needs. When it comes to adding space, you can't renovate by moving a wall, repainting or adding on a room. But don't give up! One sure-fire way to provide a feeling of space and make your inner designer's mark is to make the right selections with your choice of furniture.
Below are James Treble's top 10 tips to help you select the right furniture pieces, that are guaranteed to visually add square metres to any rental property and to guide you as you create your very own personal style.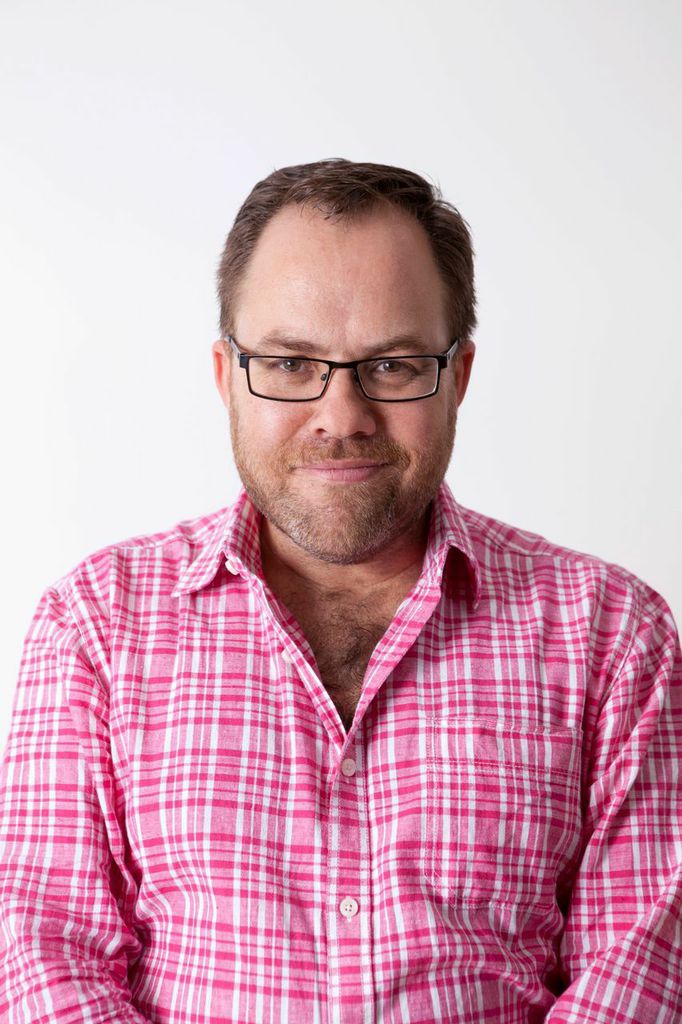 1. Console
A console may be the first furniture piece you see when you enter your home, but it is not only the style of furniture that can make it work in your space. Whether it's a wrought iron and marble-topped piece or a timber console with lots of drawers, you should consider a couple of points. The first is the depth of the piece — about 400mm deep will work as it's more for somewhere to drop your keys and phone, or place some flowers and personal objects. I also suggest thin legs or having it raised off the ground, so you can see under it and have a feeling of space which will make your entry foyer feel larger.
2. Lounge
A lounge should always be comfortable and inviting and many are not! When selecting your lounge, don't fall for the oversized lounge with the thick round arms. The seats and back must be good quality, with covers that can be removed to wash. But look to a design with thin arms to create a more open space in the room and raised legs instead of a more solid design, as this will let you see the floor, making your room feel larger.
3. Arm chair
A good armchair is as much a destination as it is a piece of furniture. It should be somewhere you can escape to with a book and a wine, so it should be comfy and inviting. Depending upon your interior style it can also be a focal point and statement piece in your room. As it's not as large as a lounge, it can be a more solid design. But instead of having a solid base, consider a higher back than your lounge, which will make it feel important, as going up instead of out will not use up valuable floor space.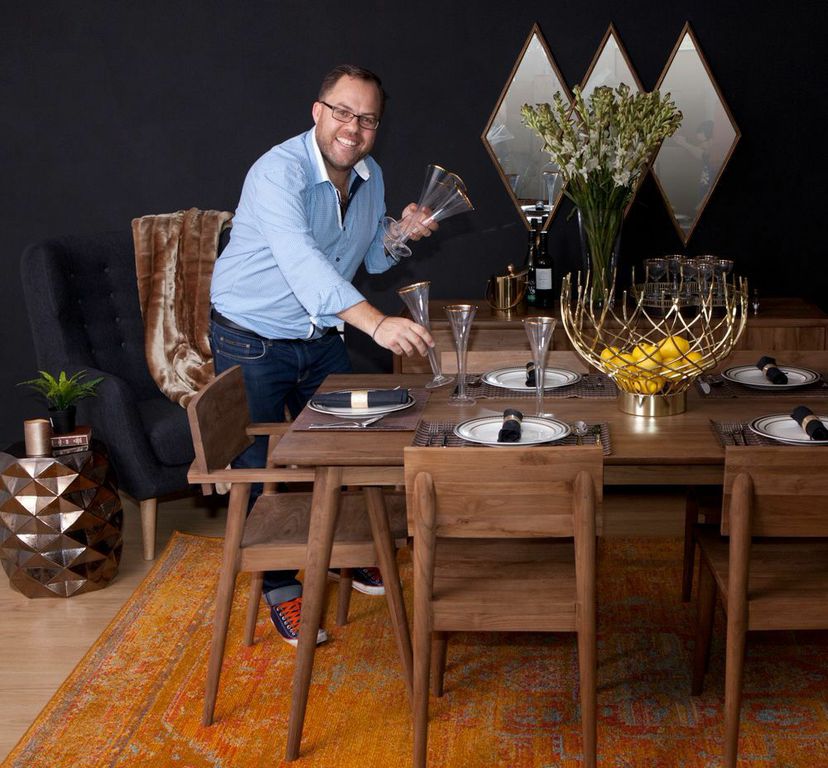 4. Coffee table 
A coffee table should be a practical decision with its width and depth relating to the size of the lounge and the room dimensions. A great choice to add an open feeling is to have a glass top, whether it's a smoked glass or clear, as being able to see through it will make the room feel larger. In addition, a metal finish can work like glass and let light bounce around. Another consideration is thin legs or an open design, again to add a feeling of openness.
5. Shelving
Storage is always an important asset in any home, but for a rental property the right shelving can make the space, and it's important to make it easy to be relocated if you ever need to move. For this reason, it should be a light frame instead of a heavy structure, this also means it's easy to pull apart as well as making the room feel bigger. Instead of a wide-set of shelves, consider going upwards instead, using the wasted height of your room is a wise decision and one which can provide your books and objects with a sense of importance
6. Dining Table
A table is a large piece of furniture so it is important that the design will work in many possible scenarios. A durable finish and good design with narrow legs is a good choice, but a great option is to have an extension table. This will give you the option of having more floor area for day-to-day, with the option to open up the table when the occasion arrives.
7. Dining Chairs
A good dining chair should have a firm but comfortable seat with a comfortable back for support. Simple elegant chairs with simple legs will date well and fit into most interior design schemes. Leather is easy to clean and durable, however fabric is warm and can add colour and texture to a room. Thin legs and no arms will make the chair appear lighter and make them easier to move around the home.
8. Sideboard 
A good sideboard will provide additional storage and work well with the dining setting to provide a balanced interior design. Easily accessible and quality fittings will make it a good investment, and an option is to have a reflective finish such as mirror or a high gloss surface will add some reflection making a space feel brighter and larger.
9. Bed
A good quality bed is so important as we spend a third of our lives on one. You should spend wisely on a good mattress considering it an investment, but look to a bed and frame so you can use under the bed as additional storage. To ensure it will work well in any sized room and be able to easily fit through doorways consider a lighter, thinner frame instead of a heavy frame and ensemble. A comfortable thin padded bed head will provide a splash of colour or pattern as well as comfort, but consider avoiding a bed end, as it will close in your room and provide you with something to bang your shins into!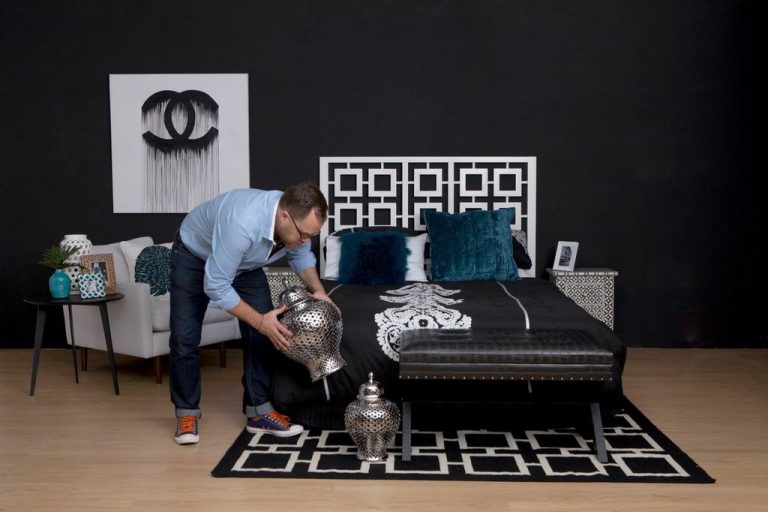 10. Bedsides
Bedside tables are not just an accessory, they are practical! A place for your glasses, book and a glass of water (or wine). A set of drawers are great for extra storage, but if you don't need them, a more open design will make the bedroom feel larger. The height is important and should relate to your mattress height, which can differ greatly. If you have a smaller room, consider looking for a glass-topped bedside or mirror design, to again bounce light off and add a felling of Luxe to the room.
–James Treble , the resident interior designer on Channel 10′s The Living Room, is the new interior styling ambassador for online homewares shopping destination, Zanui. Last year, he was chairman of the Colour Society of Australia's NSW division.