Last updated in the 90's, this grand Edwardian-era Melbourne home has just been renovated again with interior designer Jessica Viscarde, of Eclectic Creative, at the helm. "The home had undergone an extension in the late 90's and the existing conditions of the kitchen, living and dining, as well as the laundry room, did not fit the style of the home, nor meet the needs of the family," says Jessica, who set about updating the circa 1914 abode with clever space planning, lovely new design features and a neutral yet textured materials palette.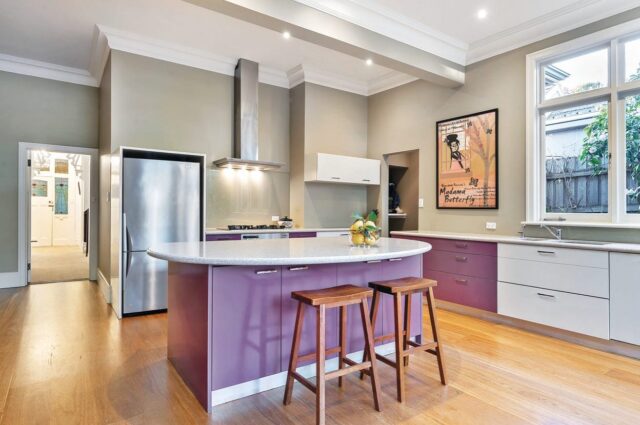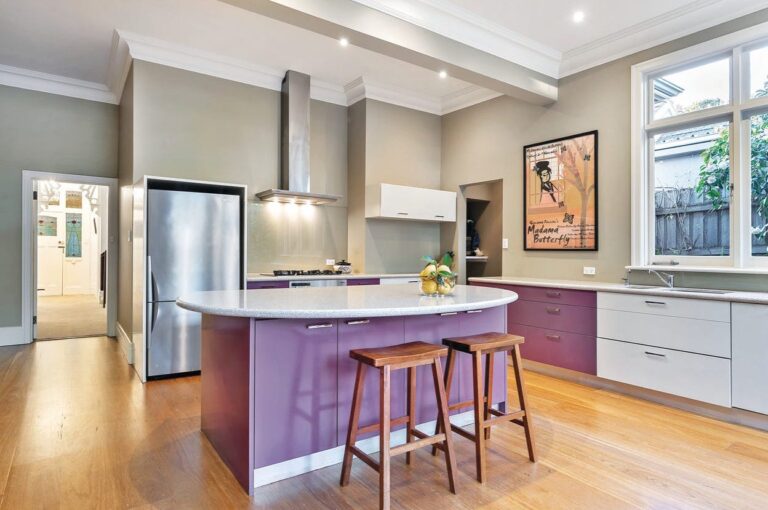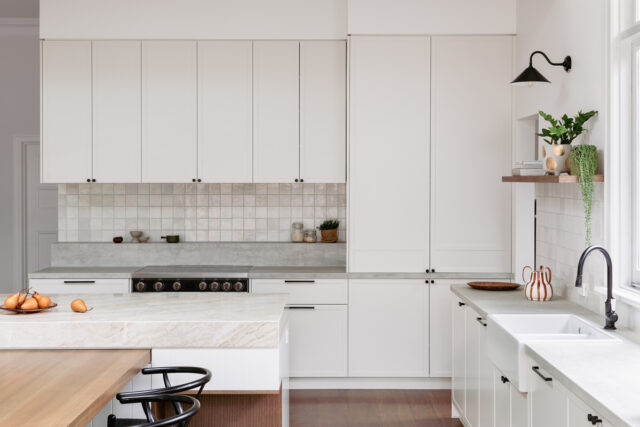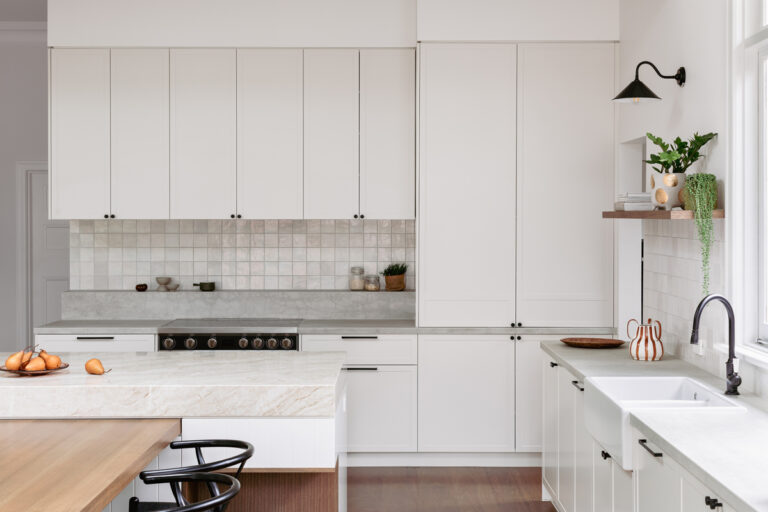 While Jessica updated the entire living, dining and kitchen, perhaps the most striking aspect of overhaul is the integrated meals table that is nestled into the kitchen island bench. "We proposed this layout as our 'wild card' option and were thrilled our clients chose it as their favourite. Our clients preferred the ability to sit down comfortably in chairs rather than having an oversized, and perhaps under-utilised, island bench with bar stools." says Jessica of the unique design that is a natural gathering space in the room.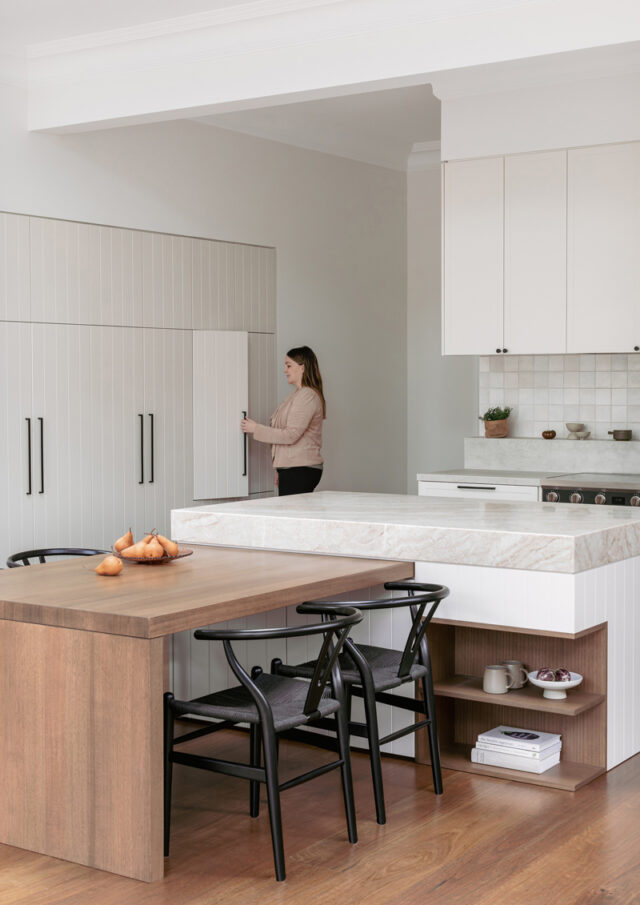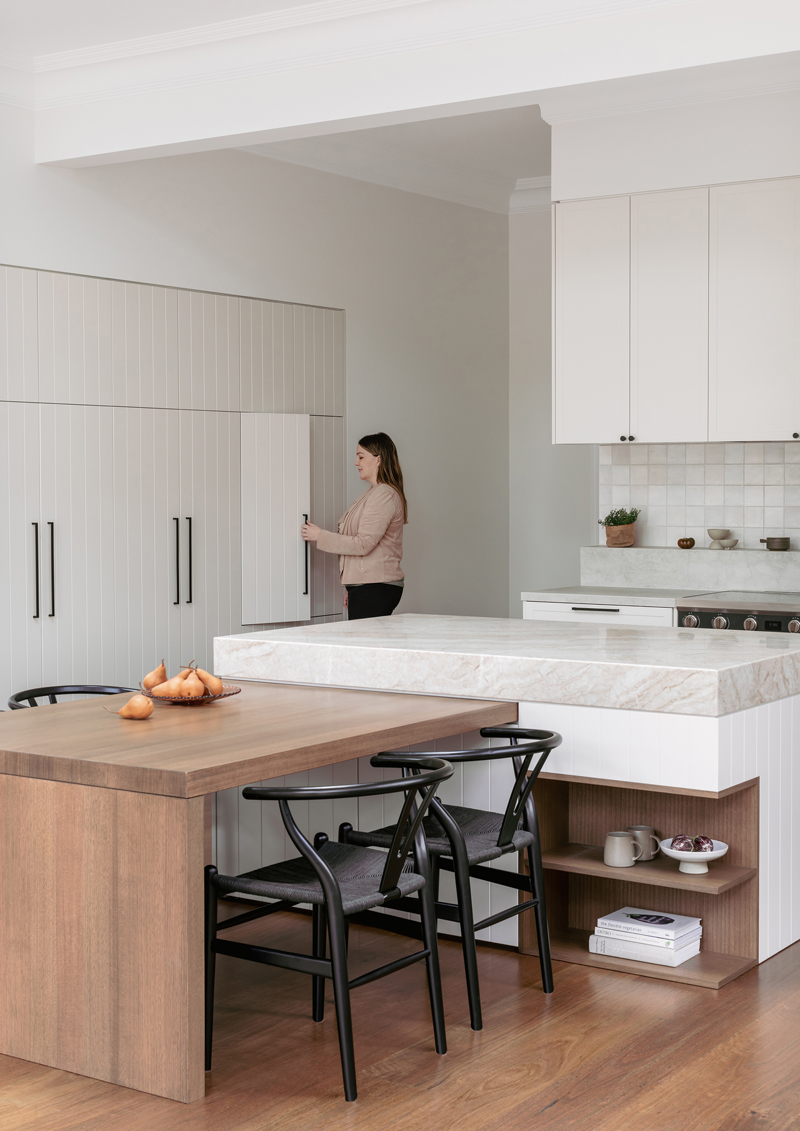 The kitchen's beautiful original window area is now complemented by a ceramic double farmhouse sink, Brodware mixer and integrated dishwasher and bins. The cabinetry was extended to frame the original windows and Spanish hand-cut tiles imbue the space with gorgeous texture. Nearby, the fridge was repositioned to free up space that now houses a substantial oven, cooktop and upper cabinetry. As for materials, the kitchen combines natural stone, porcelain and timber with VJ panelling and slimline shaker cabinet profiles.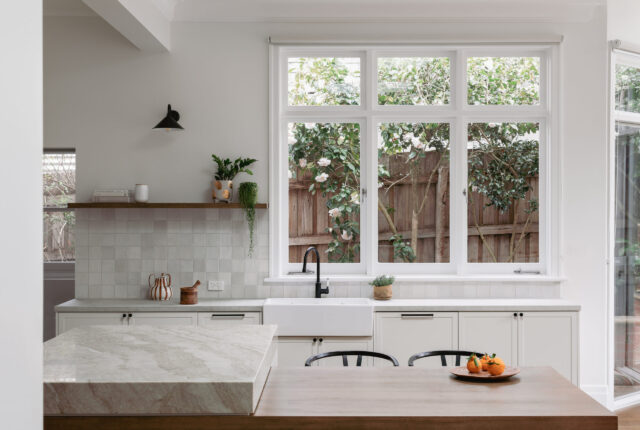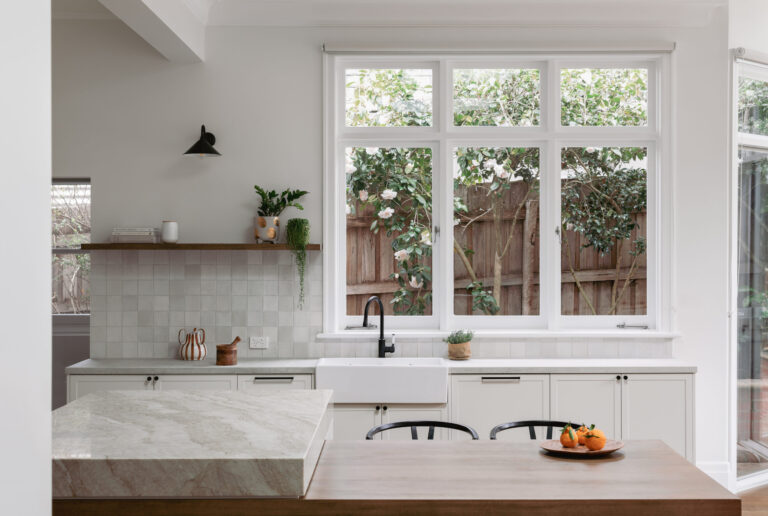 "We decided to zone designated areas within the expansive open space to incorporate both living and dining, whilst creating an additional sitting area encased by those lovely bay windows," says Jessica. The living area features custom joinery that was designed to complement the kitchen and neatly store tech away. Powder-coated perforated metal allows for the use of remotes and open timber shelves are the perfect spot to house personal touches.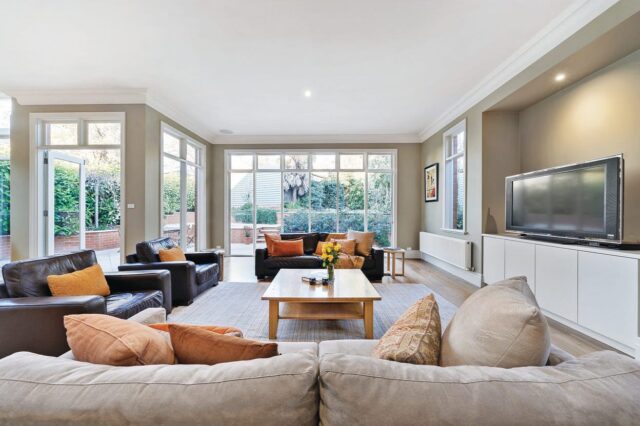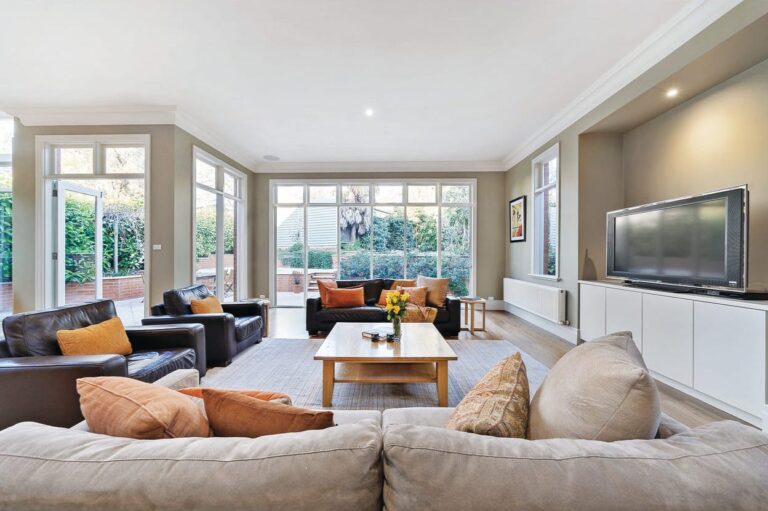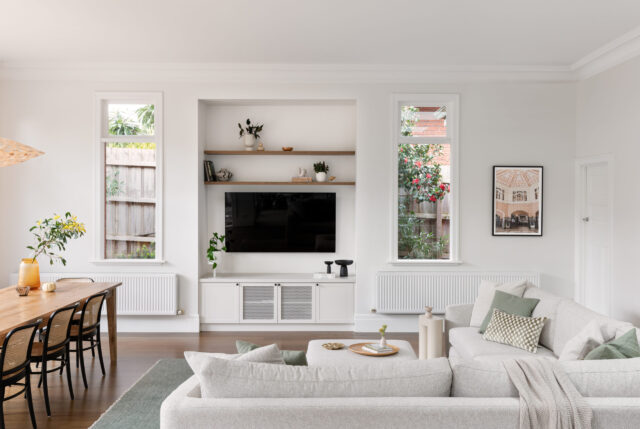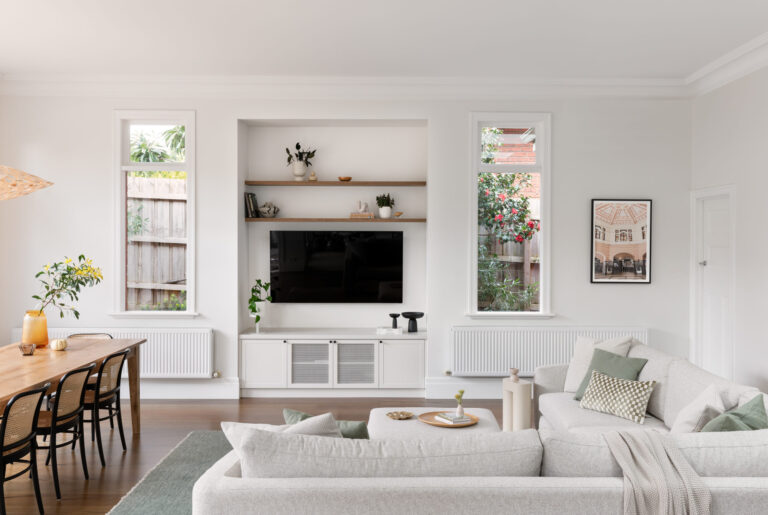 "A custom sofa was designed especially for the space and made locally in Melbourne. It's paired with a stunning green wool area rug to add a soft layer and zone the living area in the open space," says Jessica.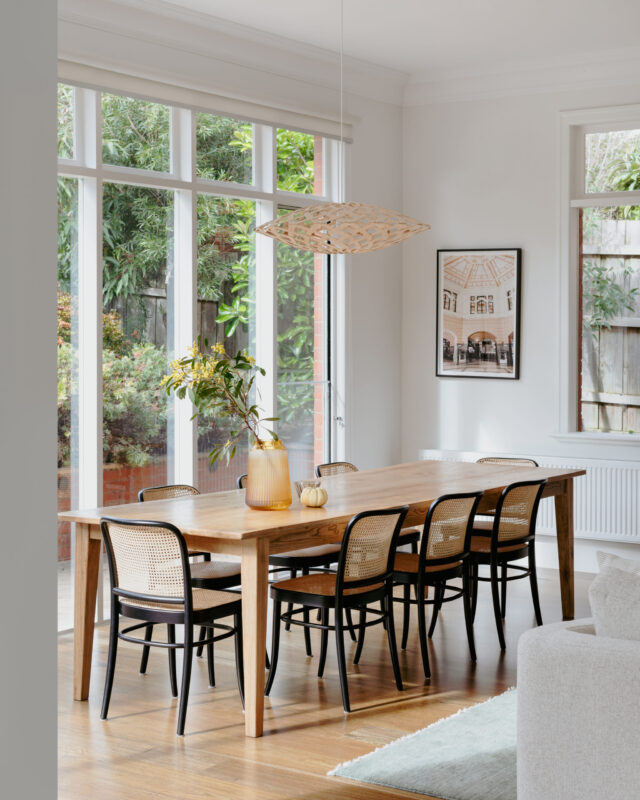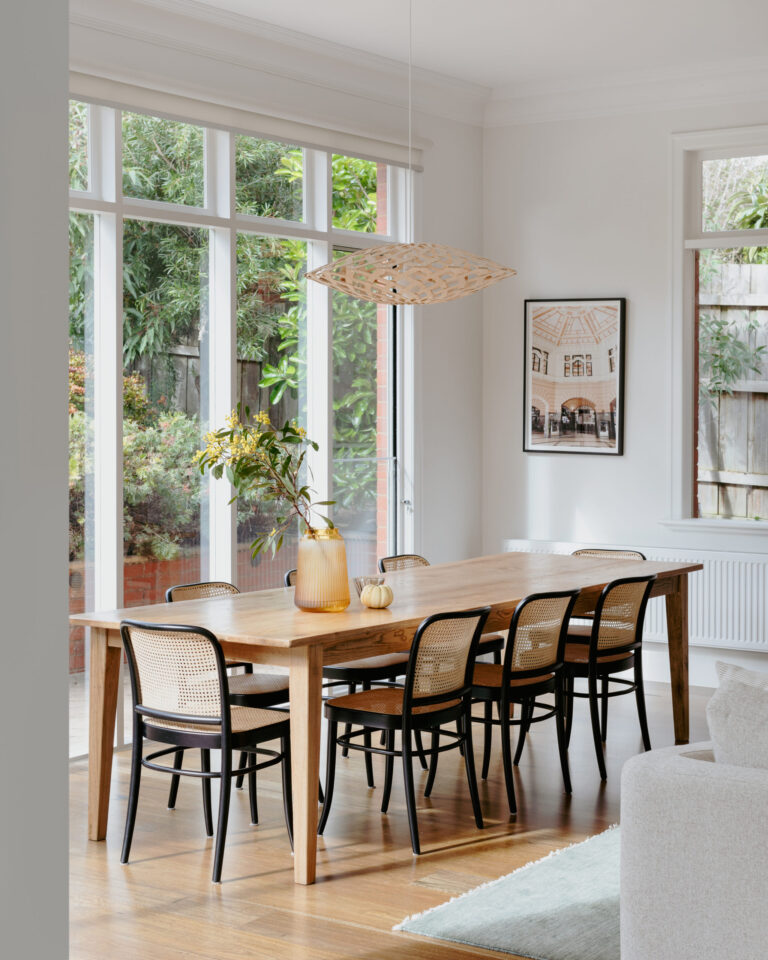 The bay window area off the kitchen now houses a lovely reading and relaxing zone to take in the established gardens and sun. UV-friendly fabric was specified for the armchairs and a hand-knotted custom rug from Hali Rugs completes the scene. A David Trubridge pendant light complements another version of the light in the dining area, while working to link the two spaces.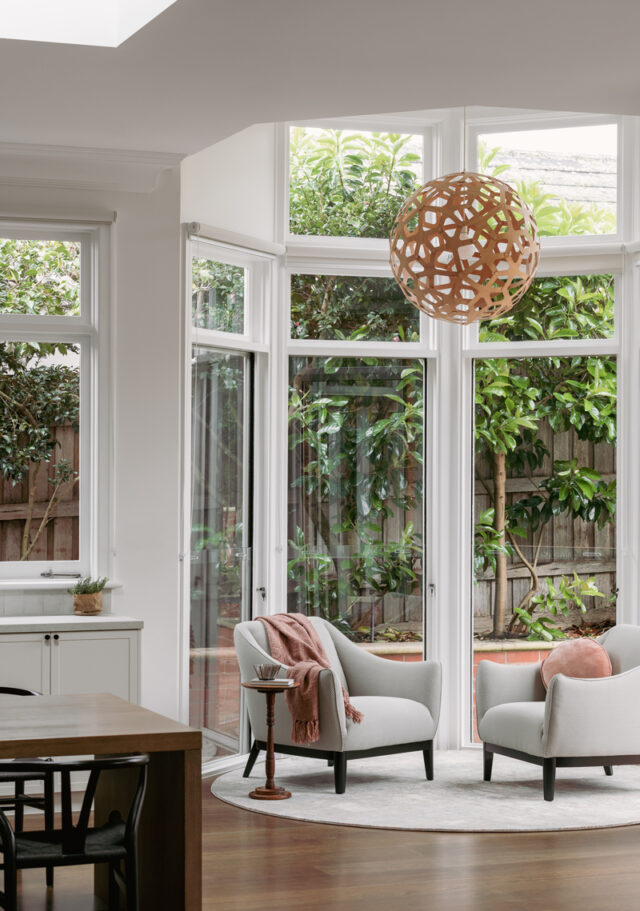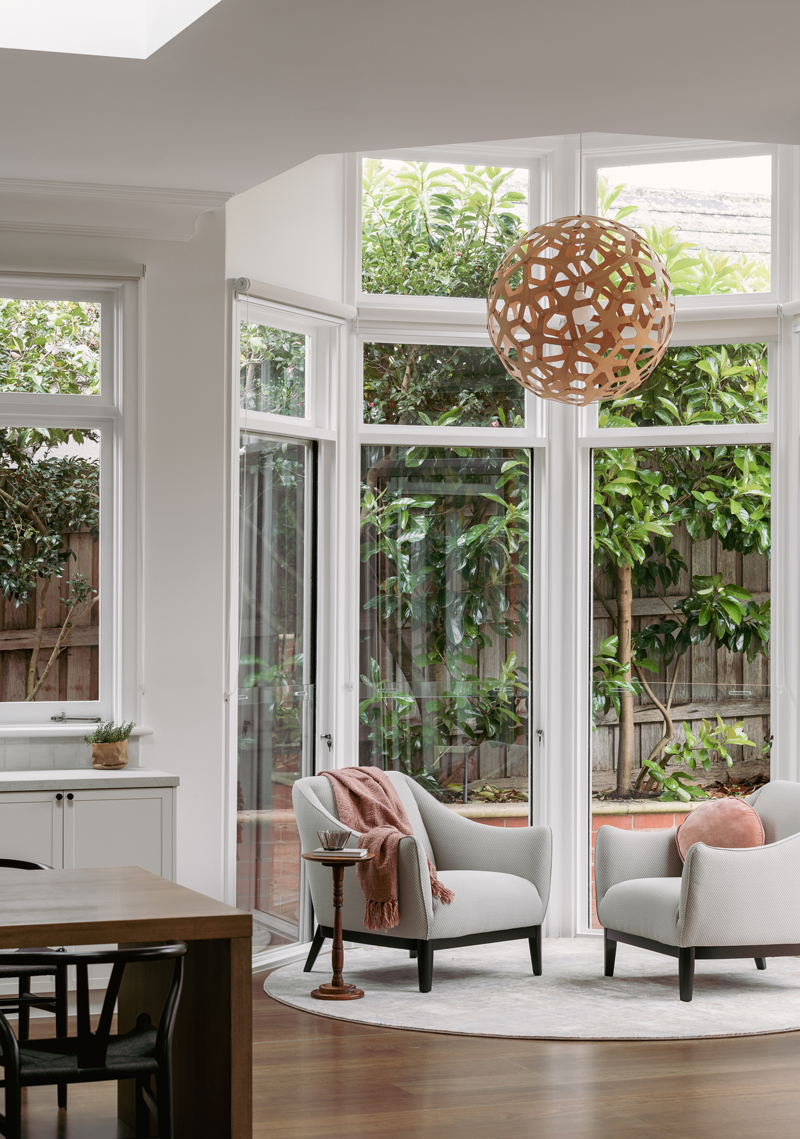 Styling assistance: Studio Georg | Photography: Elise Scott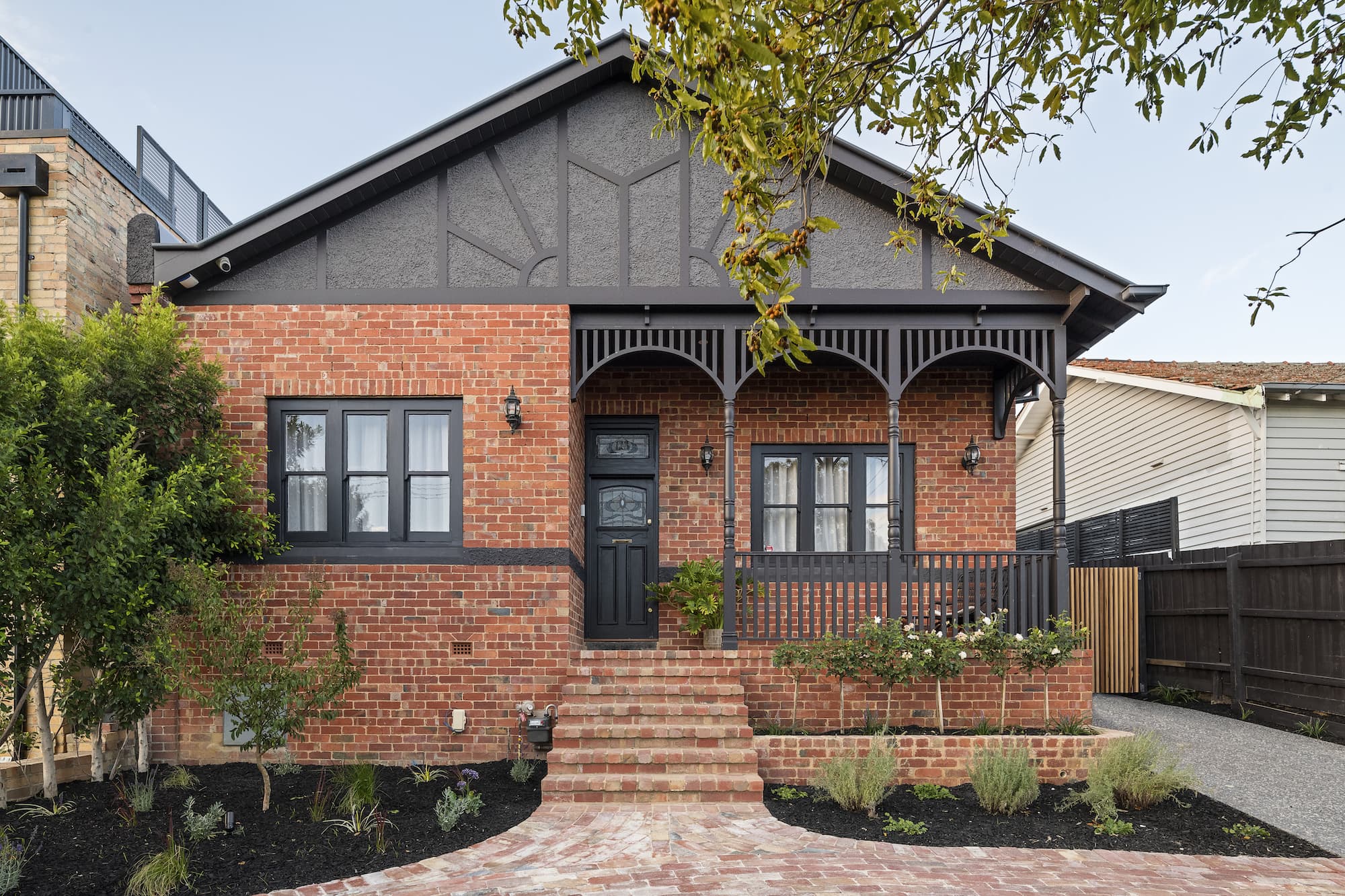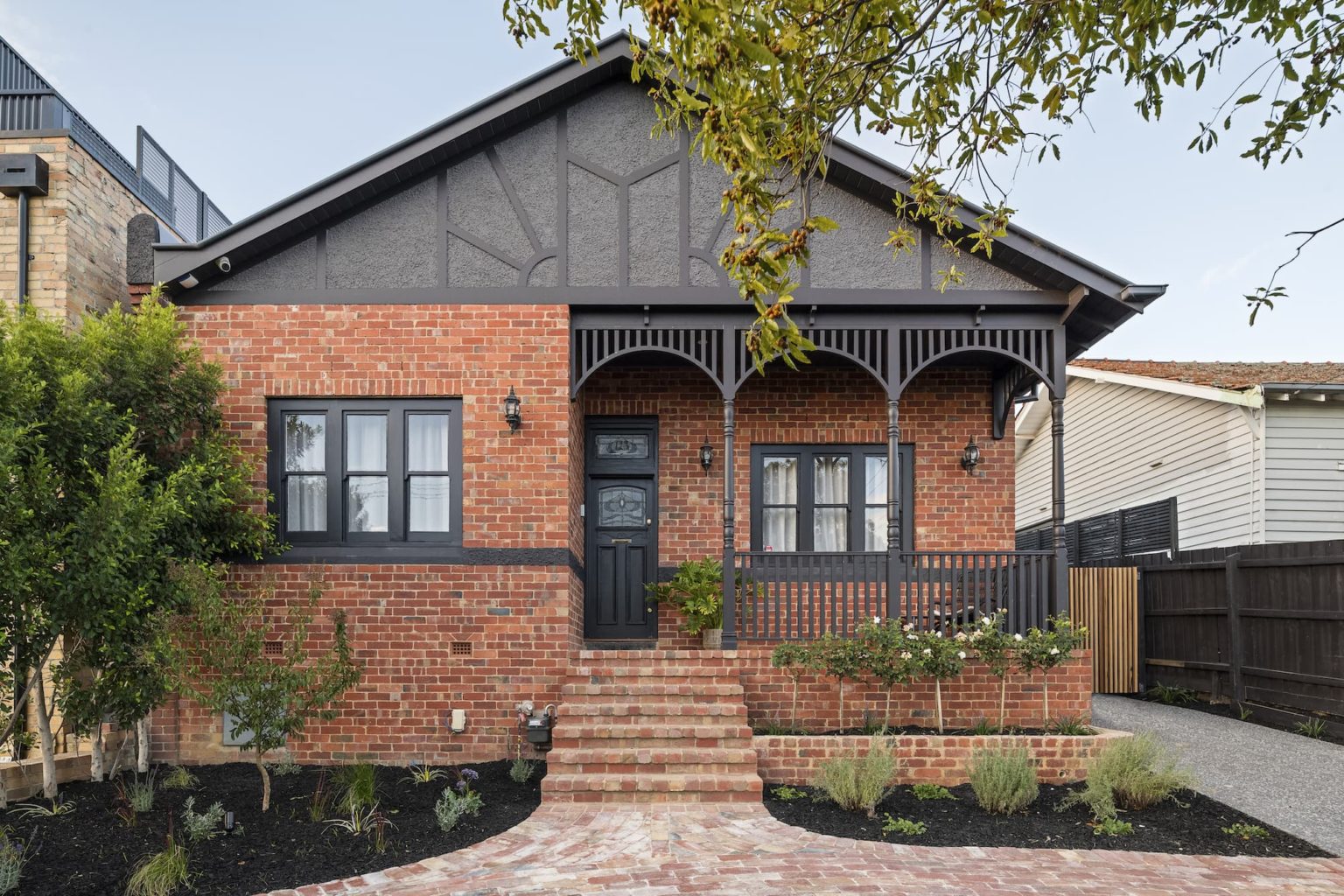 Edwardian beauty revealed under 80s facade and saved from demolition
After working in oncology for 15 years, Yolanda Aarons decided to scratch the renovation itch via a home in Melbourne's…