Nestled inside a mid-century Melbourne apartment block, this home was given a sensitive restoration recently with architect Bonnie Mills at the helm. Home to Bonnie, her partner Ashley Raggett, toddler Sonny Raggett and the family dog Teddy, the home combines natural stone, terrazzo and walnut timber in a nod to the apartment's heritage.
"The whole aesthetic is a link back to the mid-century origins of the apartment – certainly the walnut timber, terrazzo and the square tiles in the kitchen," says Bonnie, who has furnished the home with a mix of modern and vintage furniture finds as well as mid-century inspired lighting.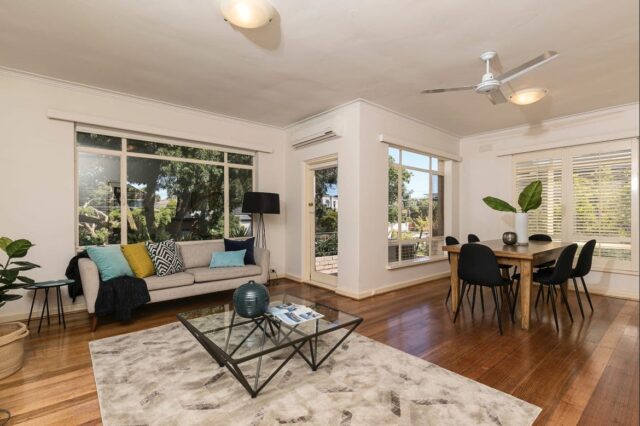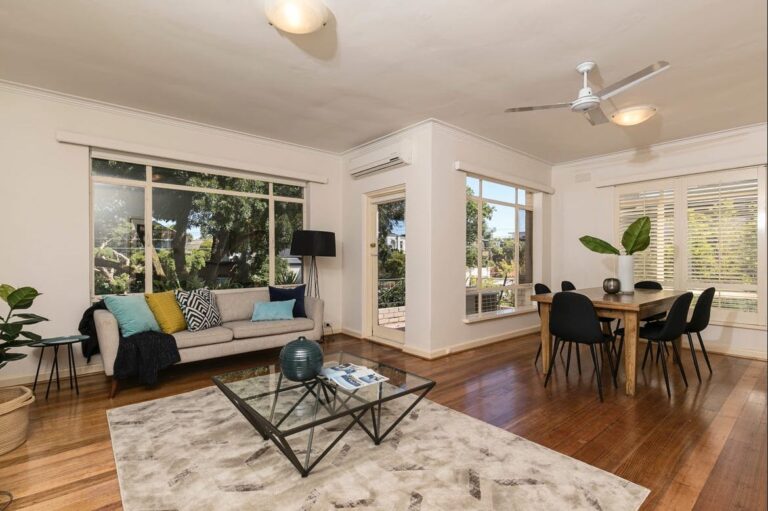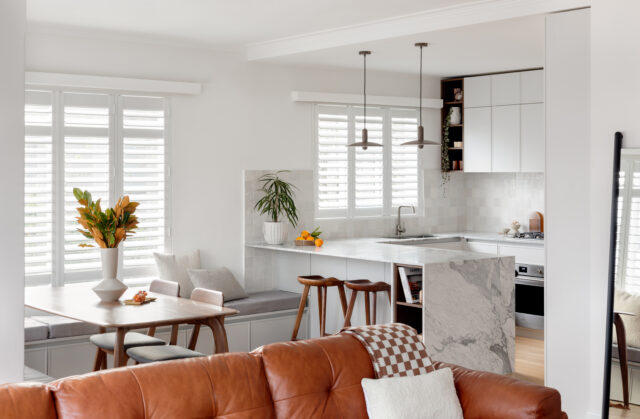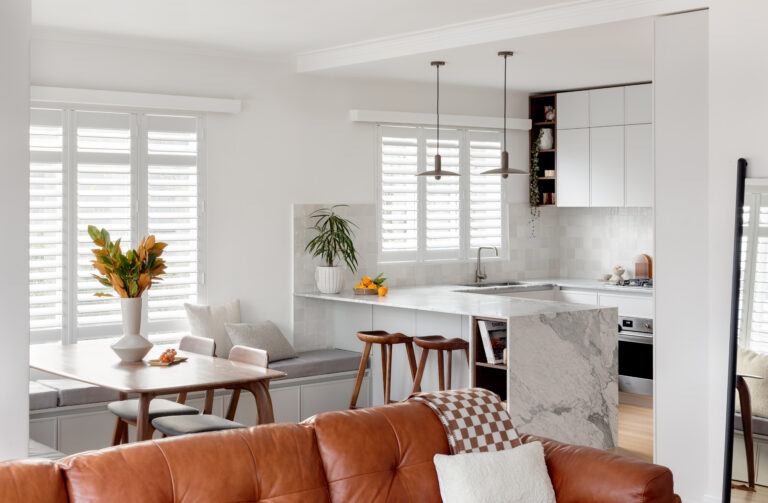 Completed over a two-year period, (while Bonnie was pregnant and nursing a newborn no less!) the process started in the bathroom where there was originally a freestanding washing machine sitting beside the vanity. Conveniently, Bonnie's partner Ashley is a plumber (The Peoples' Plumber) and thus was able to undertake this work himself. "Ashley did all the plumbing work and we now have a European laundry inside the bathroom space," says Bonnie of the bathroom that features square tiles from Artedomus as well as terrazzo sourced from Signorino. A highlight of the home, a skylight completes the sanctuary-like space.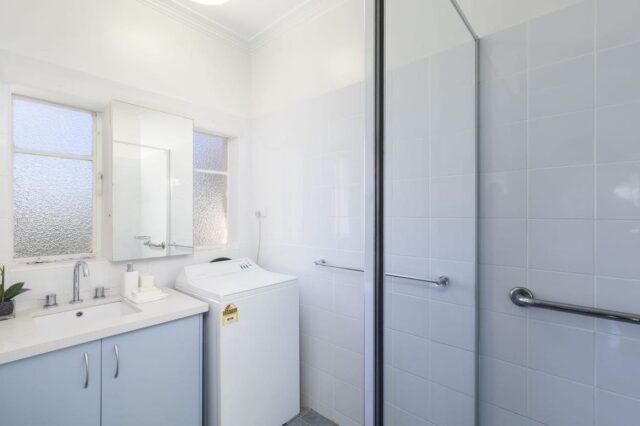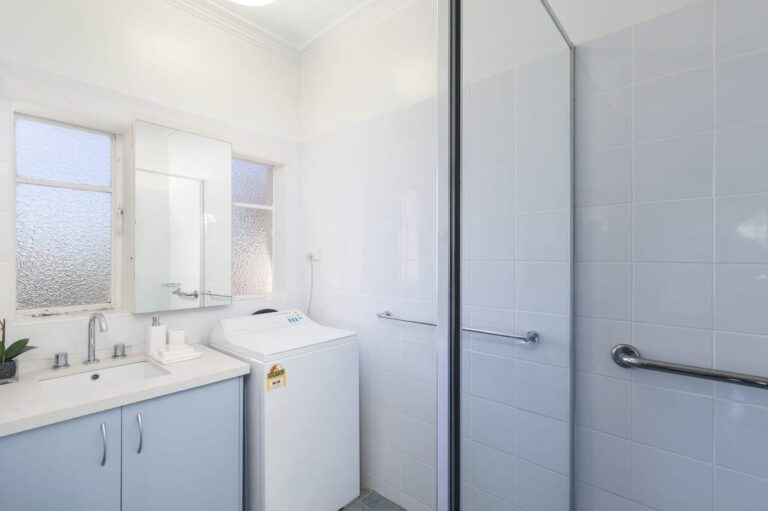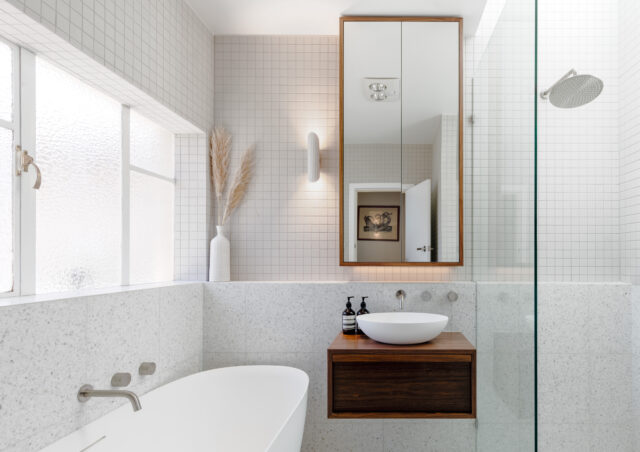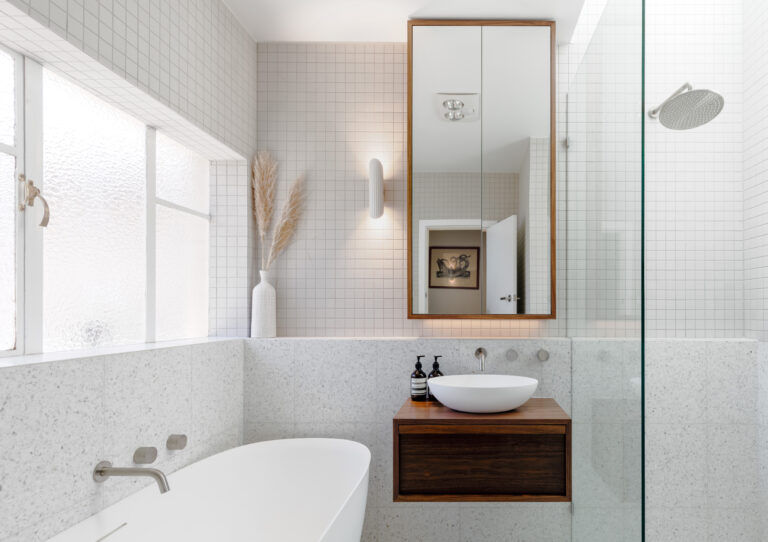 "We were priced into an apartment and don't have a garden, so we wanted to bring the outside in in any way possible and to make it feel as house-like as possible. The skylight creates a space for solitary bliss. I like to look up at the stars and have that quiet space in the home," says Bonnie.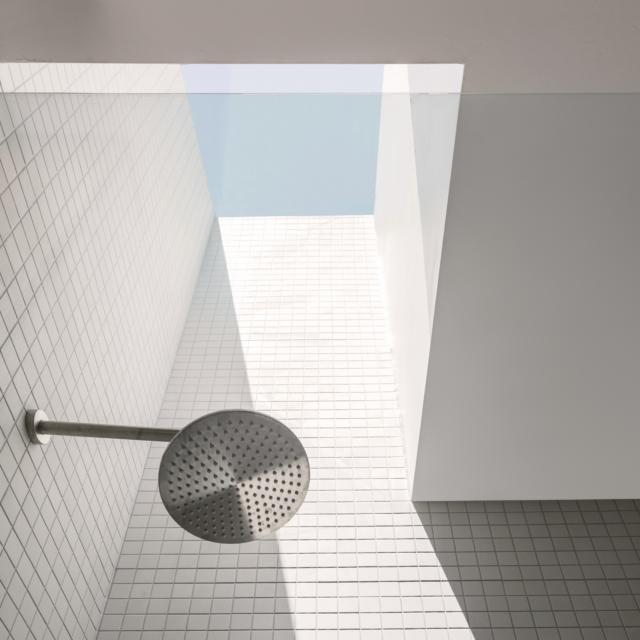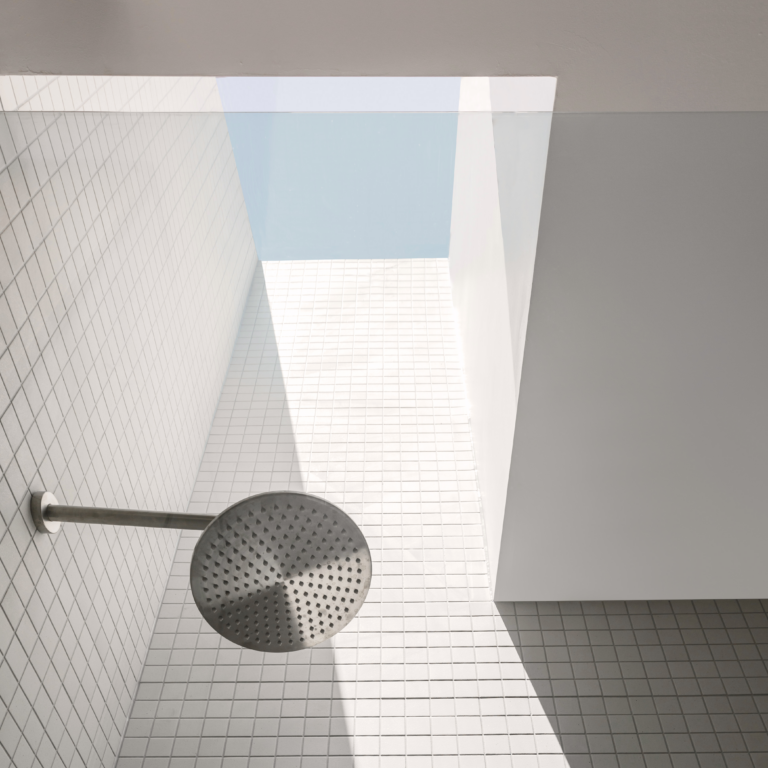 The kitchen renovation began after the bathroom was finished, with the removal of a wall requiring engineering and building permits. "It was worth it though as the old kitchen was completely cut off and there was a lot of disconnect between the spaces," says Bonnie. Zellige-style tiles from Tiento Tiles as well as natural stone from Signorino are paired with walnut timber accents in the kitchen. "The stone is Venato Forte and it reminds me of the dappled light and reflection on the wall that we get through the kitchen window," says Bonnie.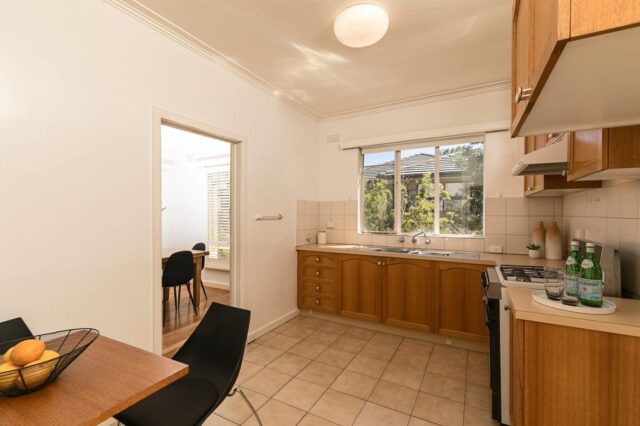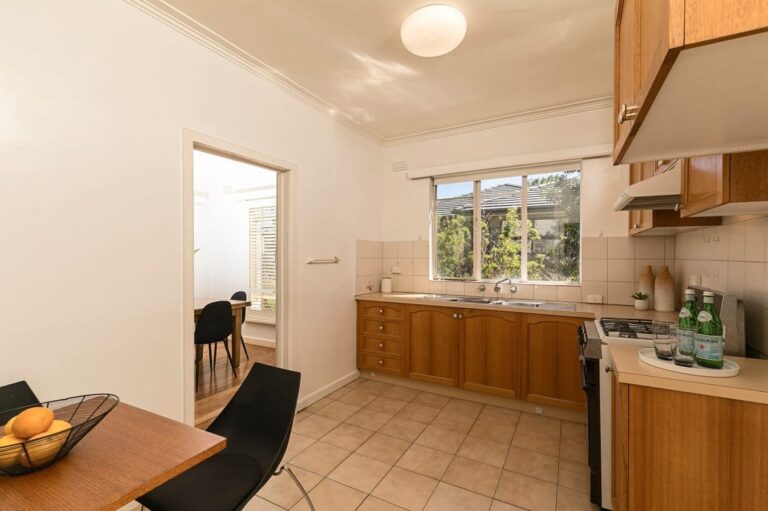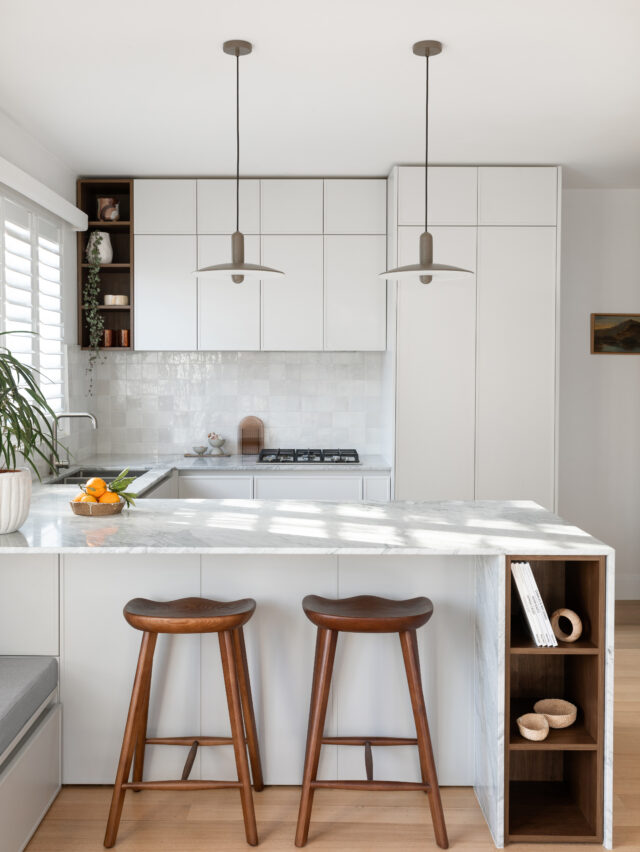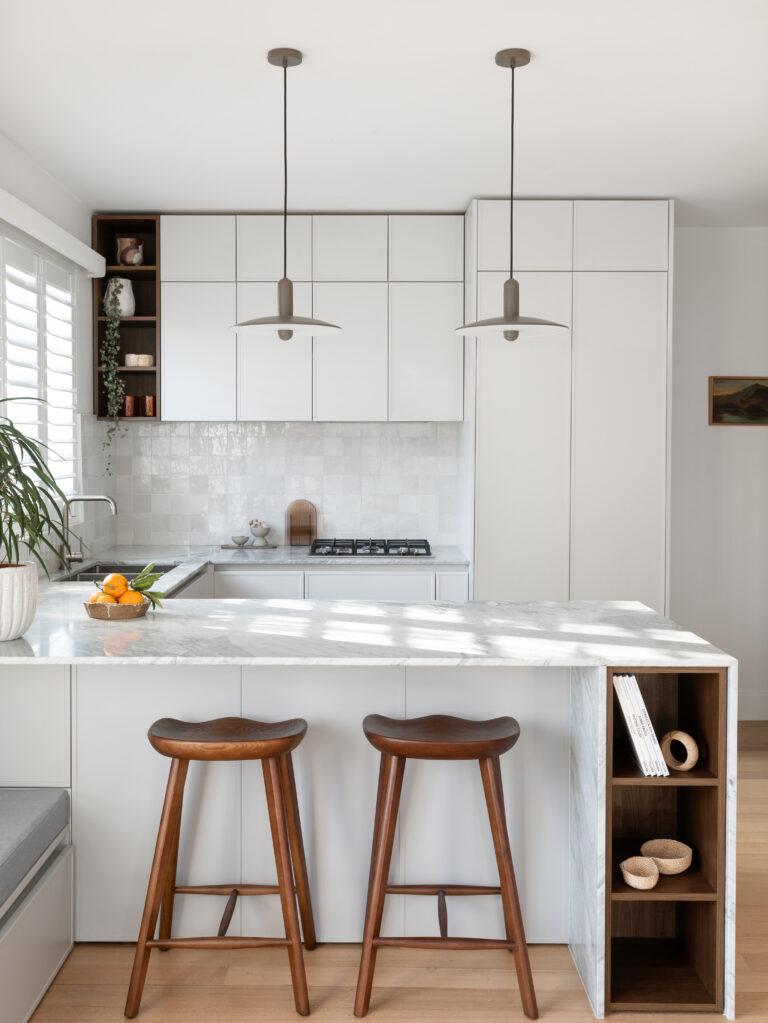 Nearby, the dining room features corner bench seating which is full to the brim with Sonny's toys. "The bench seating was one of the best buys as it helps to conceal all of his things," says Bonnie. It's also a lovely, light-filled spot to enjoy breakfast in the mornings.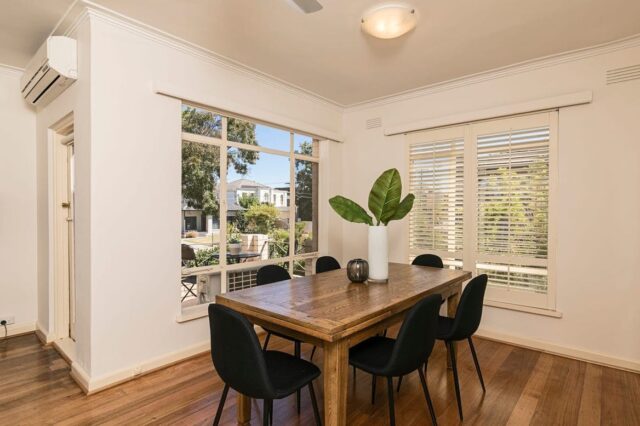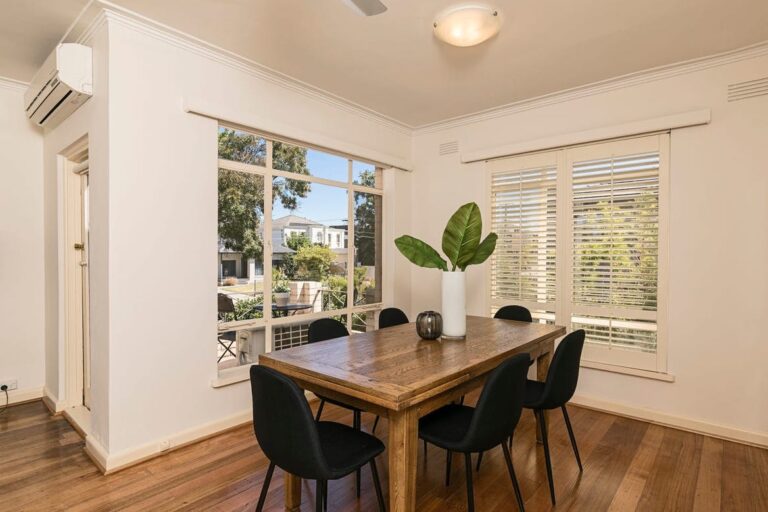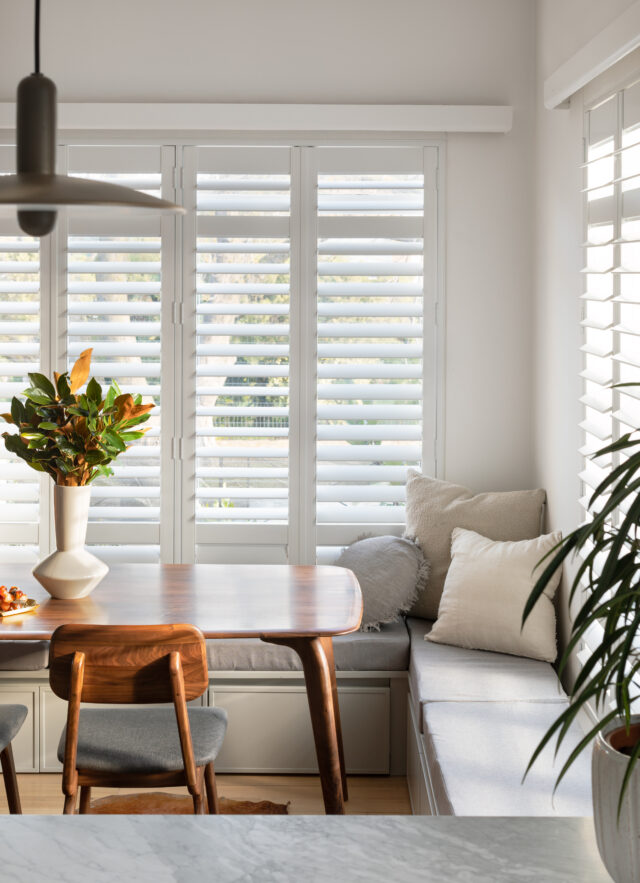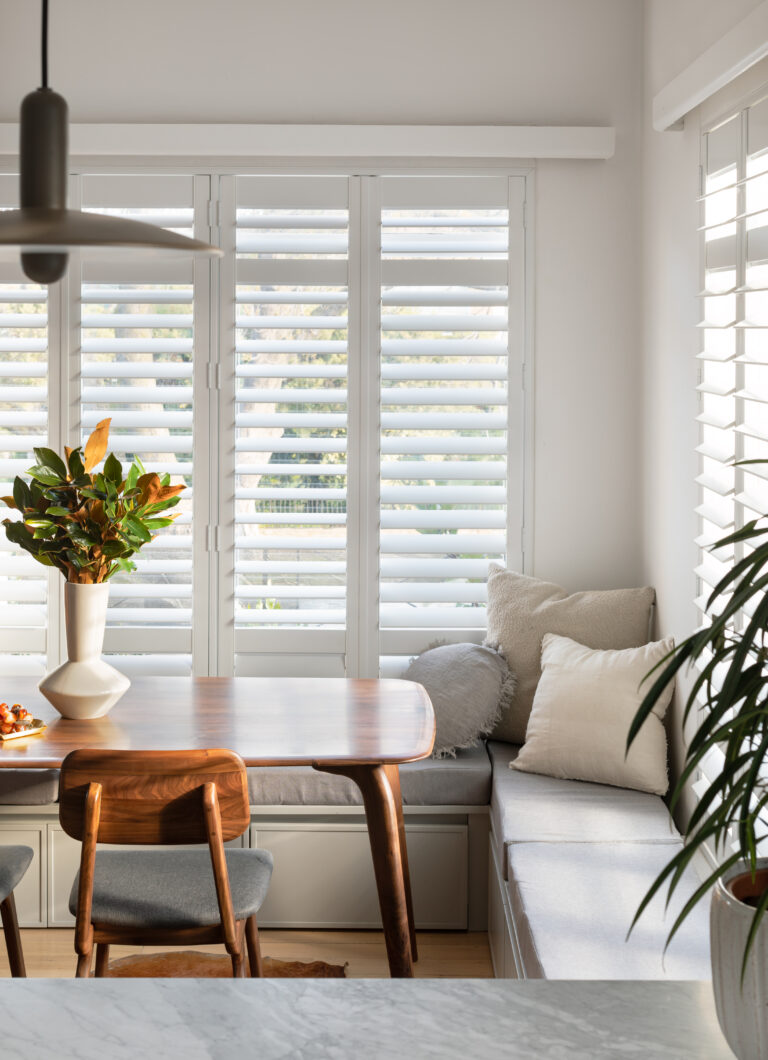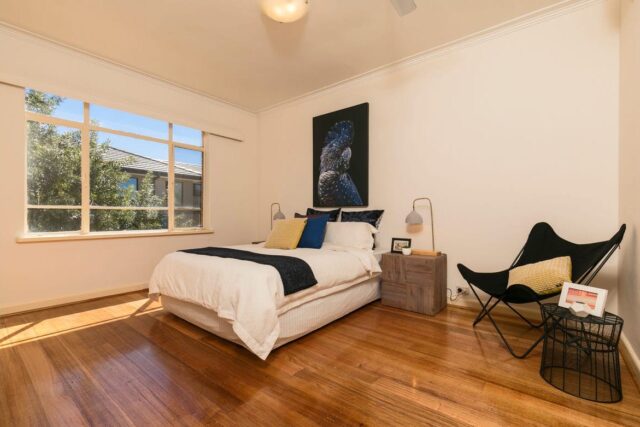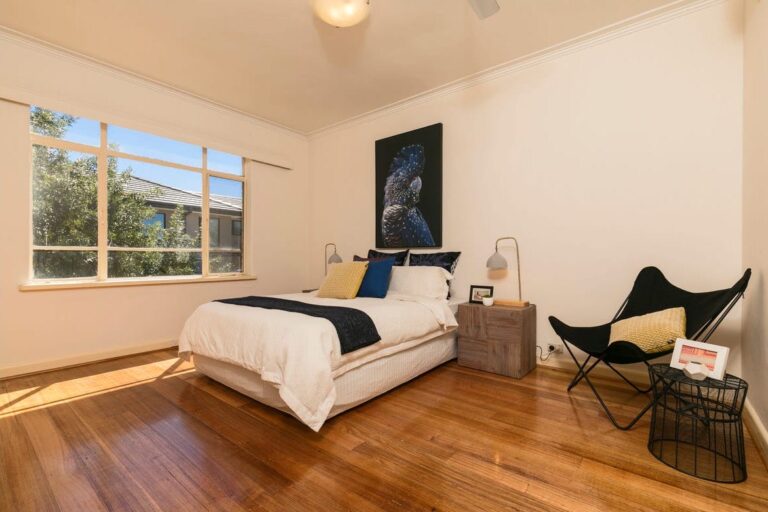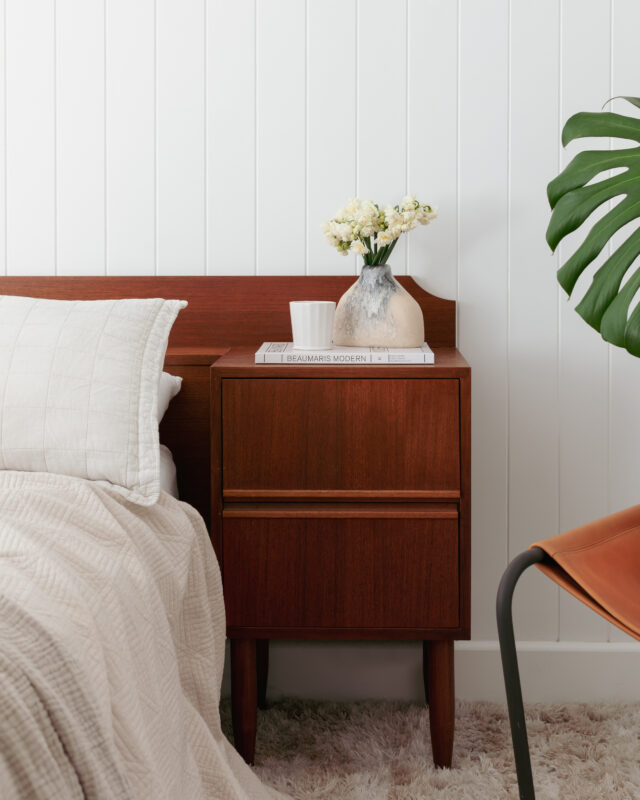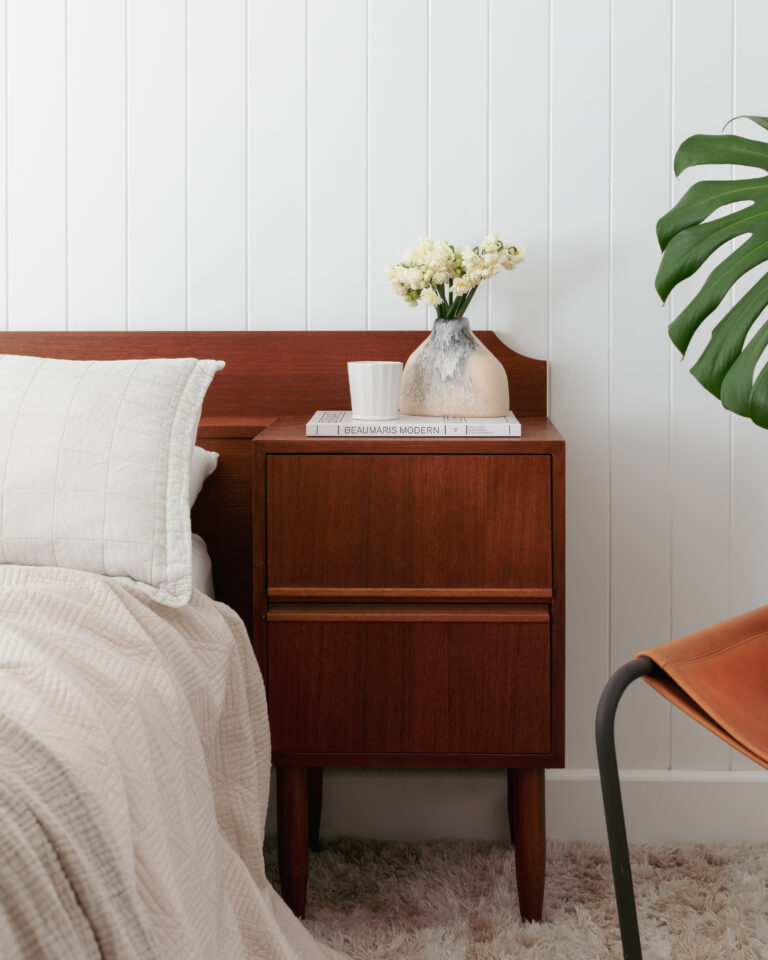 Bonnie's top tips for renovating
If you can help it, don't live in the home while renovating. "In hindsight I should have waited for everything to be done before moving in. There are efficiencies in doing it all at once rather than calling trades back several times," says Bonnie.
Find good quality trades. "When we went cheap, we paid twice as you end up getting people back to fix things if they aren't done properly the first time," says Bonnie.
Spend as much time as possible in the planning phase so that you have fewer decisions to make on site.
Try to renovate to a building's context or architecture rather than to what you have seen online. "Design to the context. This creates something timeless with purpose rather than just following trends," says Bonnie who warns against getting stuck in a Pinterest loop during the design phase.
When it comes to materials, think about sustainability and the lifespan of a product. "Products like natural stone and terrazzo are often overlooked due to cost. But a lot of the time they are a more efficient choice in the long run. For example, if you chip or burn natural stone you can sand it back and reseal it, so it's got a much longer life expectancy," says Bonnie.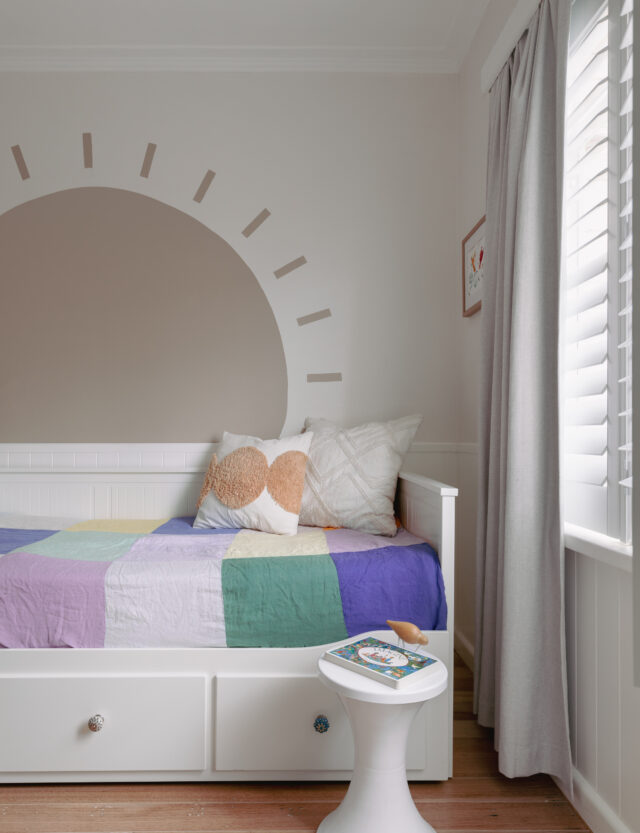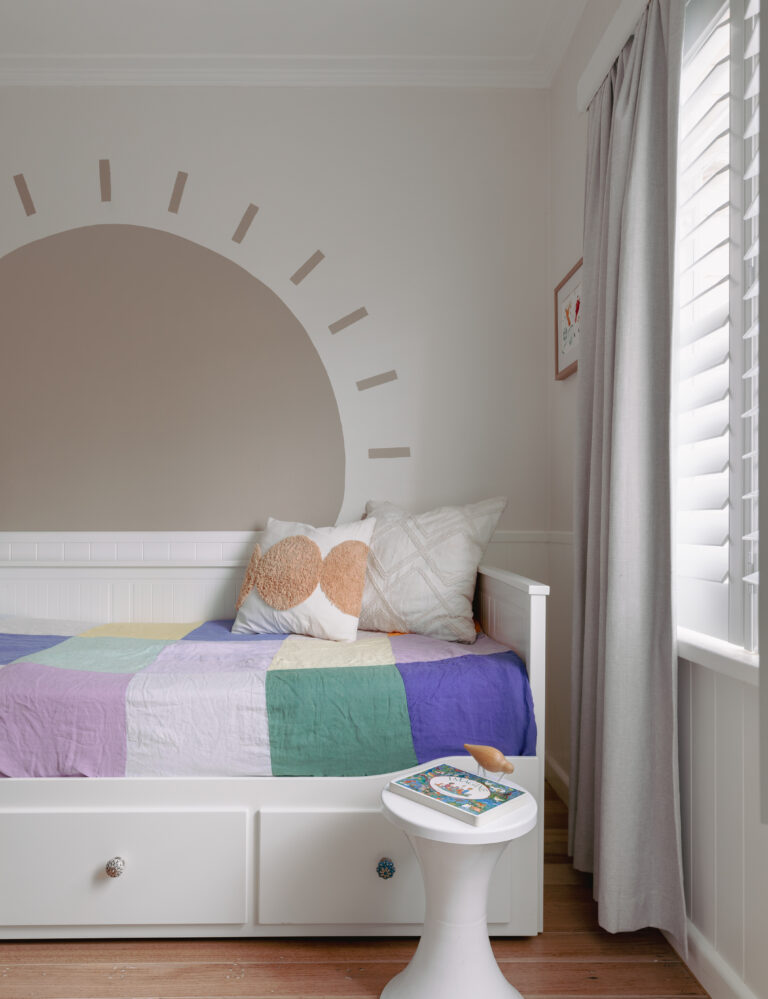 Photography: Elise Scott: Styling: Studio George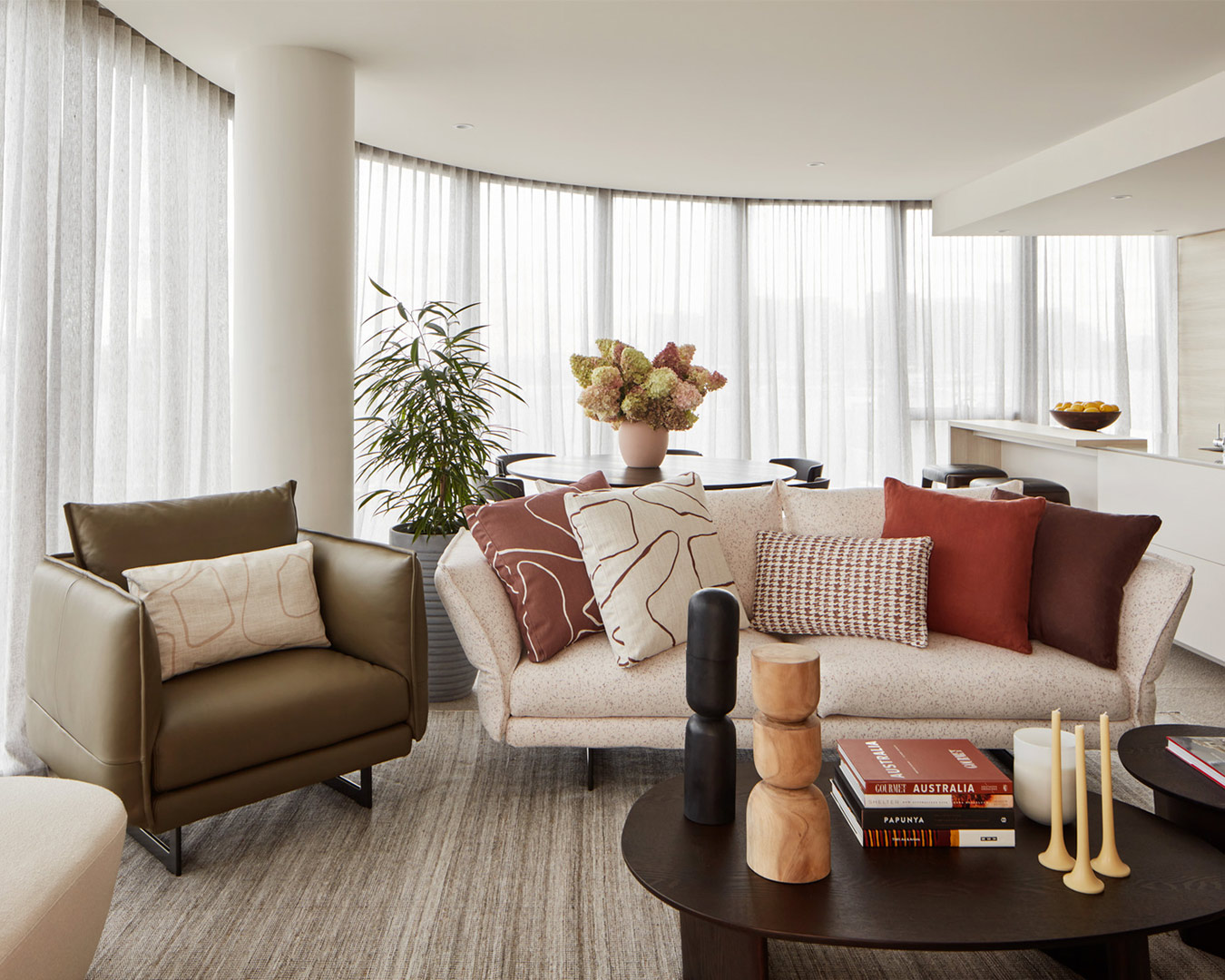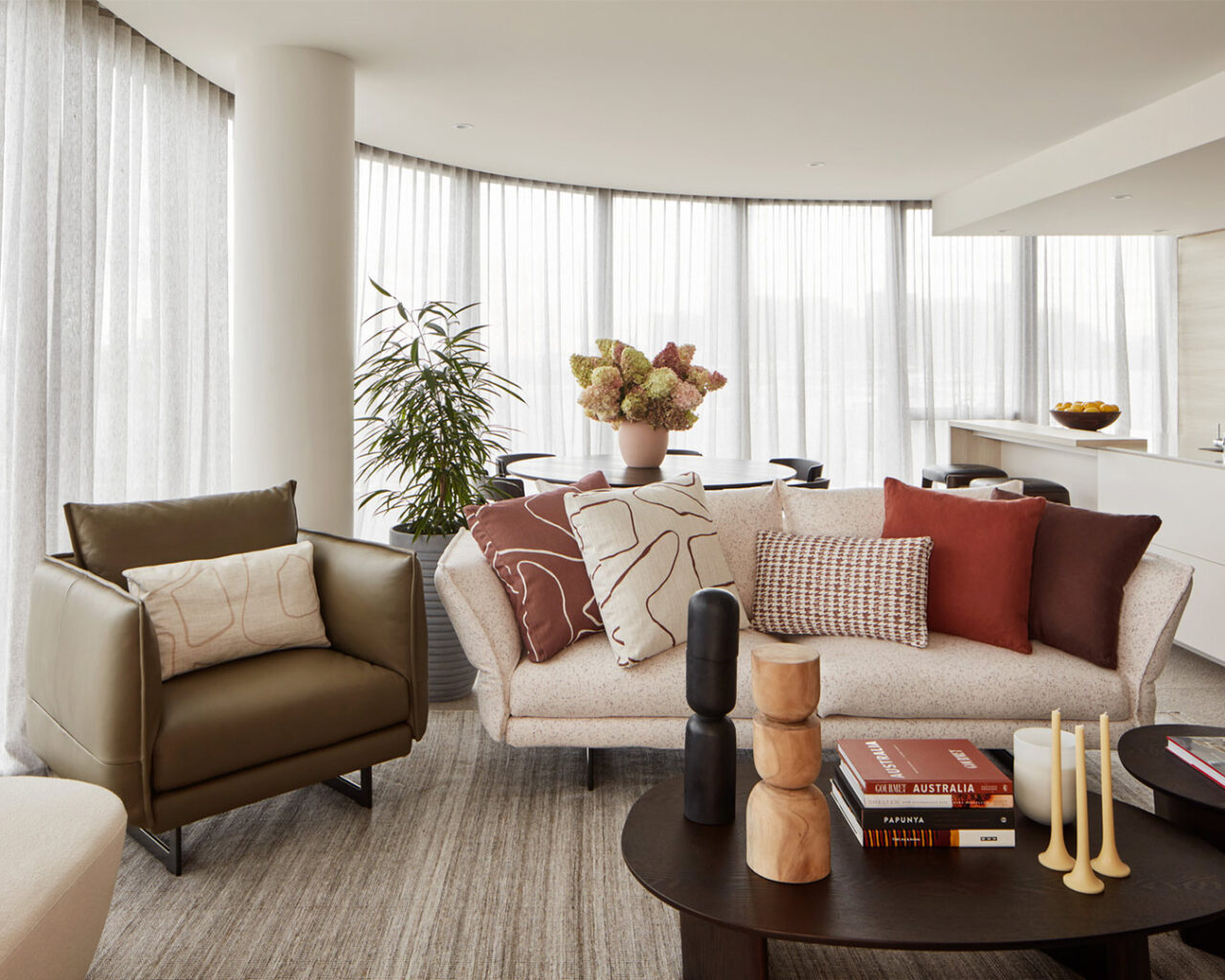 Neale Whitaker's latest tips on the art of apartment living
With Australian property prices still sky-high, many of us have abandoned the quarter-acre dream in favour of apartment living. And…