While mid-century design influences are evident, this very special Sydney home pays homage to Japanese design and the very specific concept of Shakkei, which centres around the idea of framed views. "The windows create a poetic connection to the rear," says the home's architect Ryan Ng of CplusC Architectural Workshop.
Home to a family of five, the house features a repeated circular motif that provides glimpses of the elements beyond. Where most houses looking to create a connection with the outdoors use large sliding glass doors, this house uses feature windows instead. "The circular windows were very intentional and they were designed to create a series of visual surprises," says Ryan.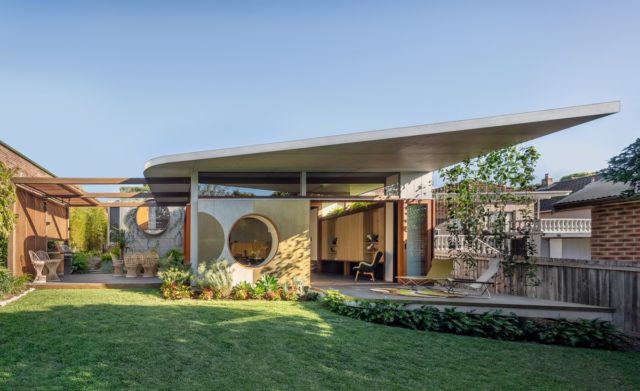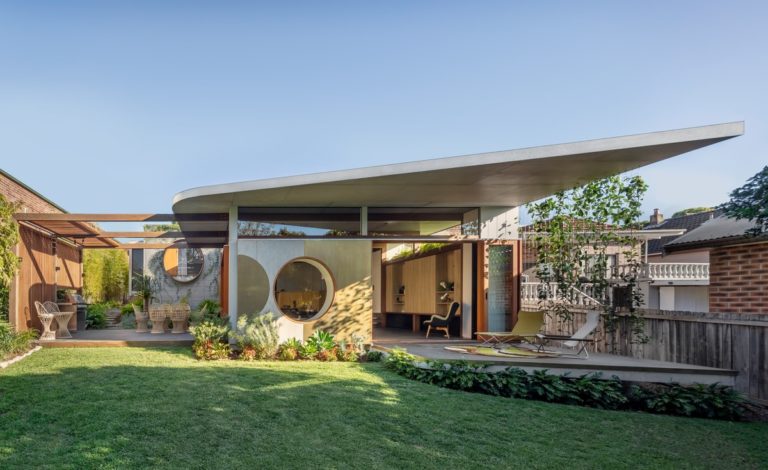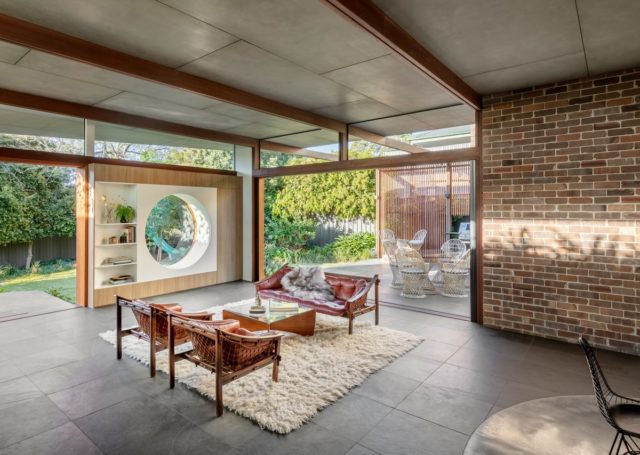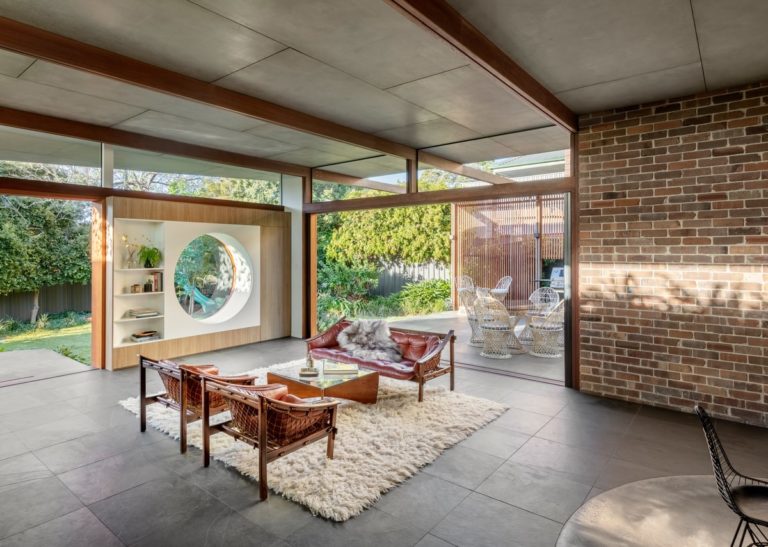 The home's multi-level design is a response to the sloping nature of the block. Originally a federation home, the front of the house has been renovated with a new extension to the rear that features a kitchen, dining and living area that flows through to the outdoors.
"The old kitchen really needed overhauling as it was too small and too dark," says Ryan. The new kitchen features a curved island bench clad in vertical timber strips with Spotted Gum timber on the floor. The dining area boasts a large round burnished concrete element that works to anchor the space.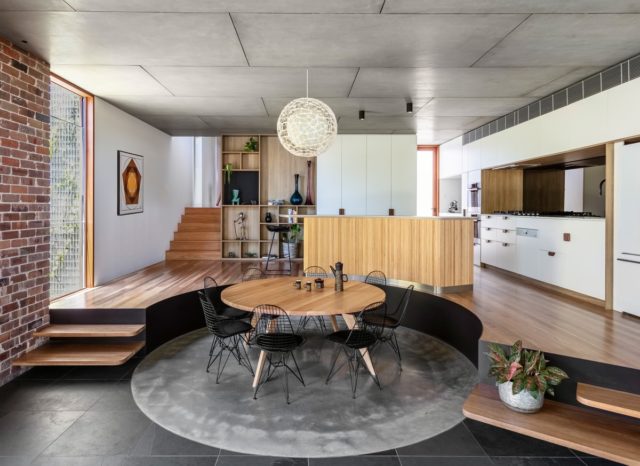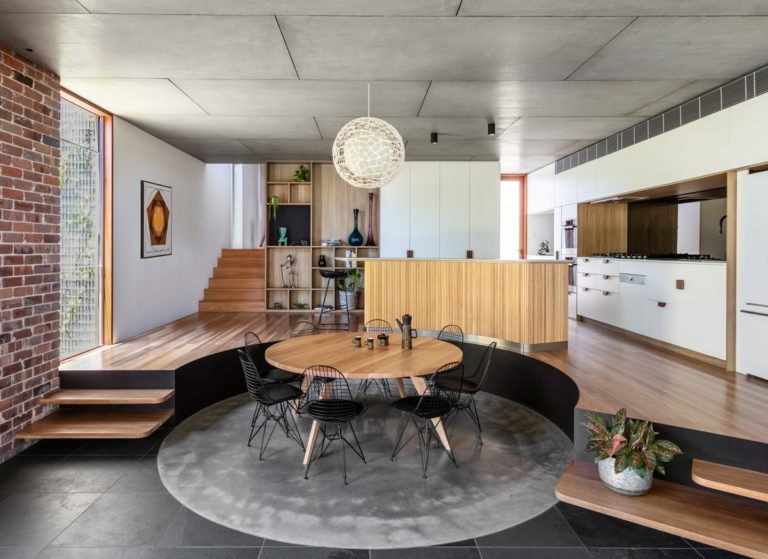 "This is also one of the key elements of the concept. Instead of creating a very separate three spaces (kitchen, dining, living) we wanted a more wholistic approach," says Ryan. Slate tiles flow from the living room to the sun deck and outdoor dining area.
The master bedroom was expanded with the addition of an ensuite. A highlight of the home, the master features an openable round window that is surrounded by greenery on the exterior.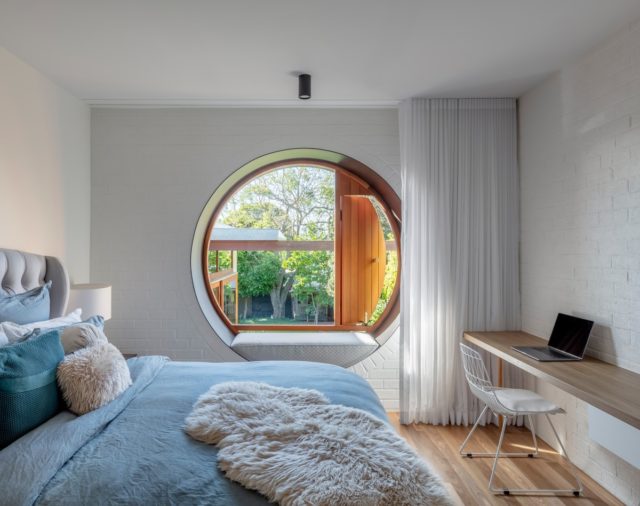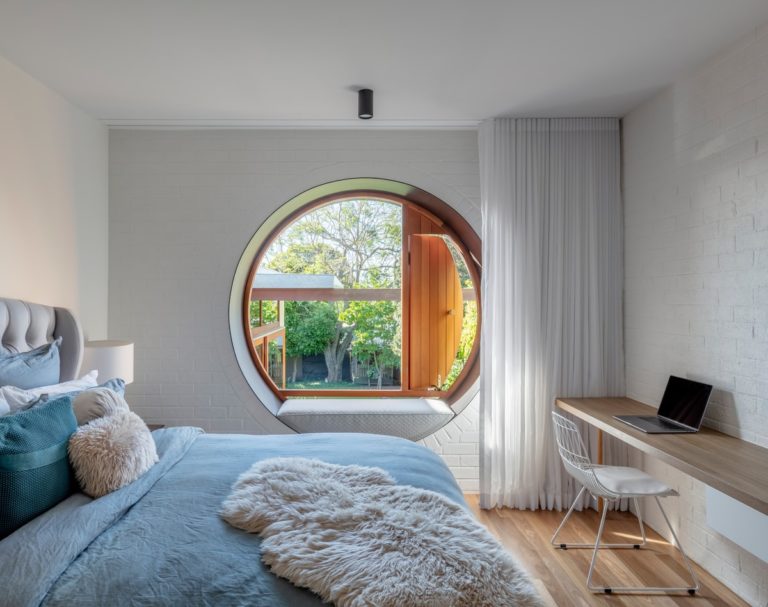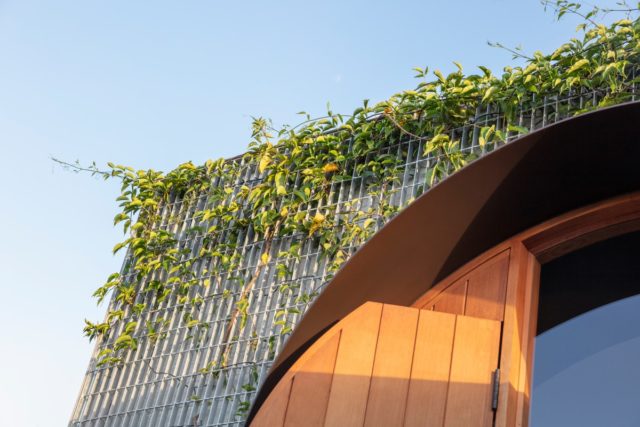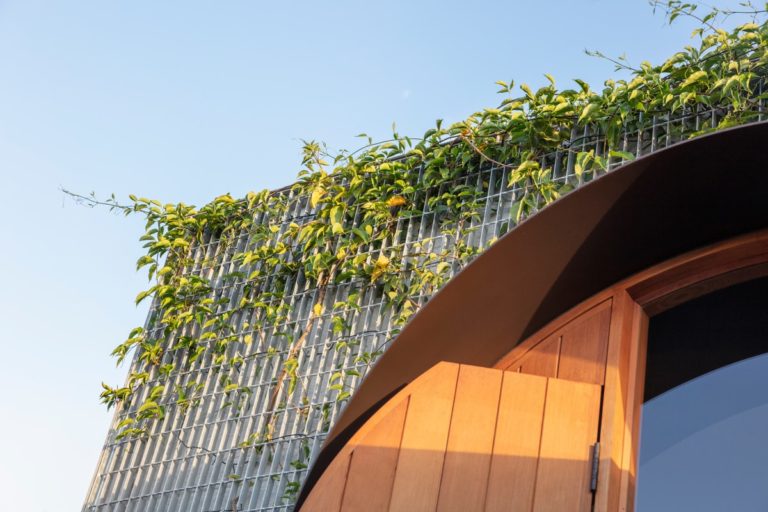 "We were looking for a cost-effective way to cover the existing brickwork," says Ryan of the metal grating that clads the exterior of the master bedroom. Eventually, over time, it will become a very dense green wall with a round opening. "Almost like if you search for Totoro's lair which was a green wall with a hole," says Ryan, referencing another of the home's influences – the cult Japanese animated fantasy film My Neighbour Totoro.
"The family that live in the home have a very close-knit relationship which is like the closeness that we see in the Totoro story," says Ryan who adds that fairly lights give the outdoor space a very dreamy feel at night.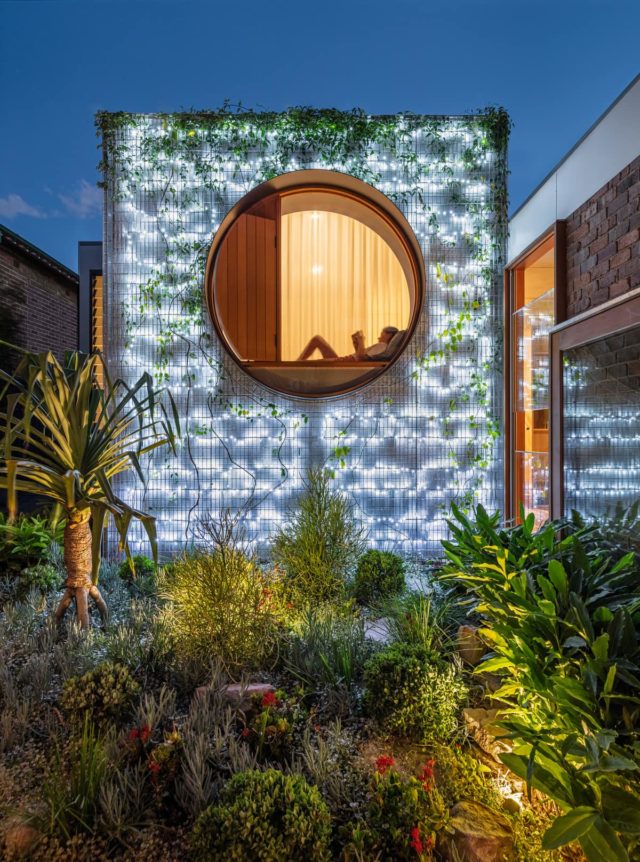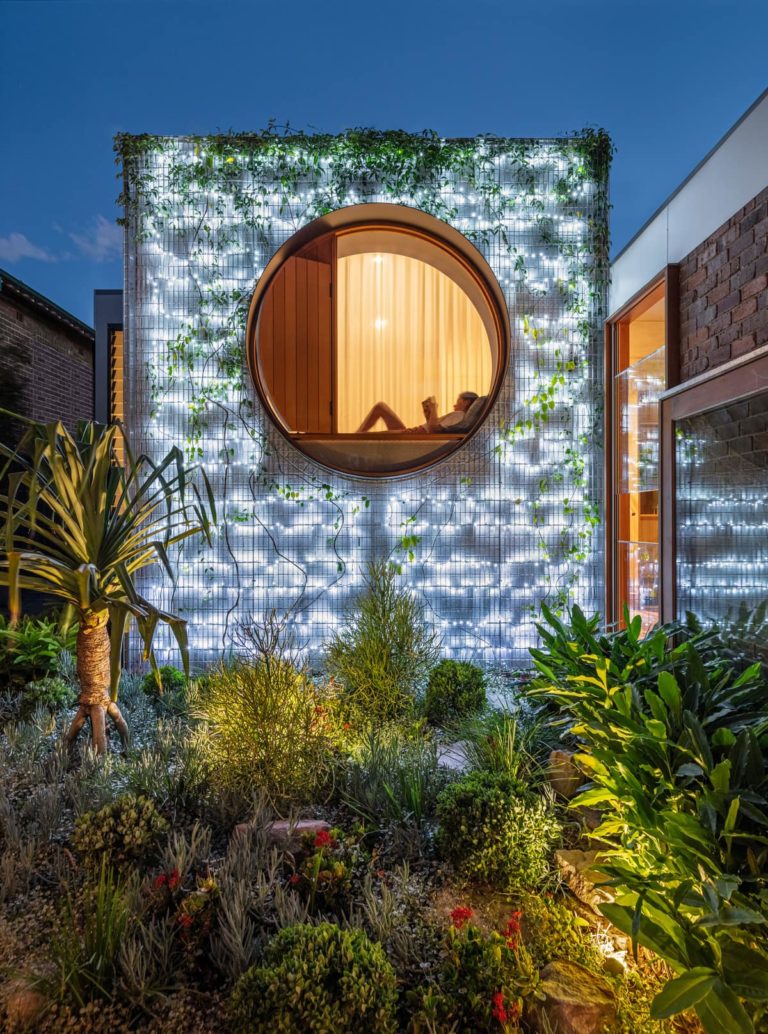 Photography: Murray Fredericks and Ryan Ng