While we love a good trend, sometimes there's something so visually soothing about a series of classic elements coming together in an understated way. The work of Bondi Kitchens, this recent heritage terrace renovation in Sydney's Coogee is a case in point. Natural marble, smoked mirror and moody timbers make for a series of casually elegant spaces, the likes of which are classic without being dull.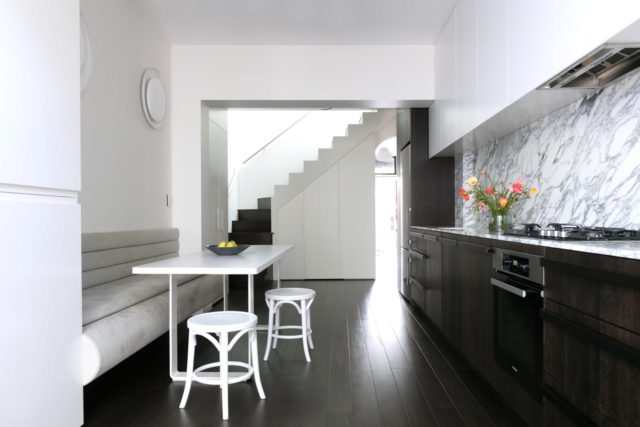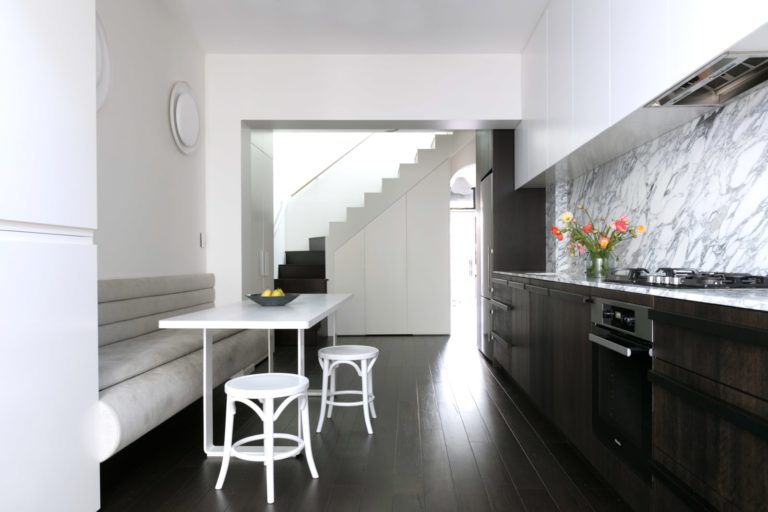 "It's the subtle elegance of the home that we love the most. The simple yet refined selection of materials marry to make something quite beautiful, without the snobbery. There is nothing complicated about the spaces, that I think makes you feel instantly relaxed and welcomed," says Charlotte Riggs, brand director of Bondi Kitchens who was responsible for the renovation.
Home to a young professional couple and their pooch, the small two-level home was originally built in 1910 and consisted of 1.5 bedrooms and one bathroom. "It was a tiny heritage terrace house and while liveable it wasn't necessarily functional in its state. There was room for improvement, and also investment for the young owners," says Charlotte. The extensive overhaul resulted in a much larger home that boasts three bedrooms, two bathrooms and an extension that includes a larger living and kitchen area.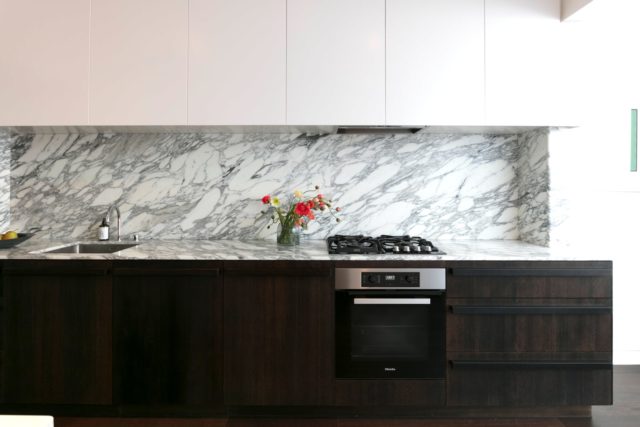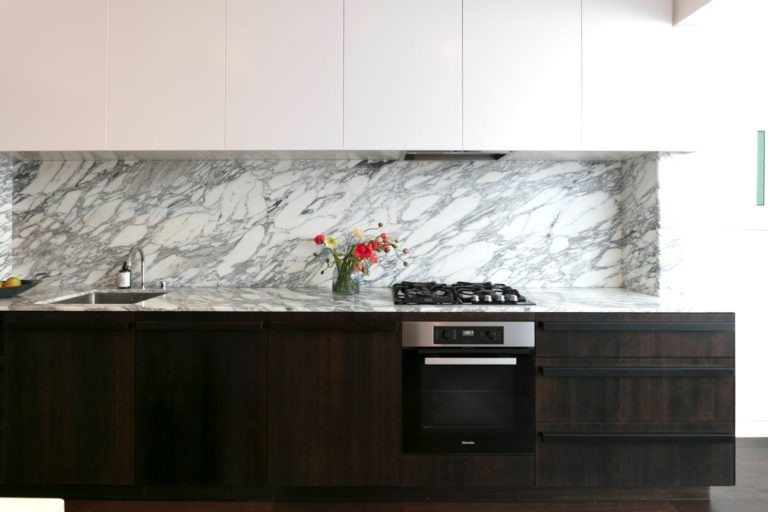 A central hub, the kitchen sits in the middle of the house and is accessed from a traditional terrace entrance hallway. "For the kitchen, the main consideration was the use of classic and understated, tasteful finishes with subtle elegant European-esque accents. The owners were very clear in not having a trend-driven, showy kitchen but rather something that just relaxed into the room – a natural beauty," says Charlotte of the hardworking space that is easy to use.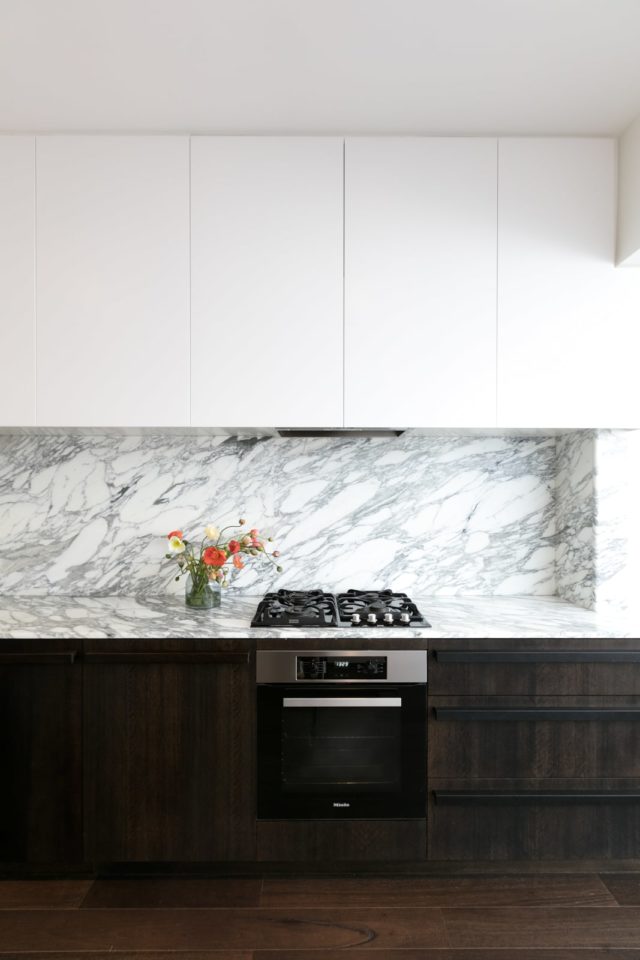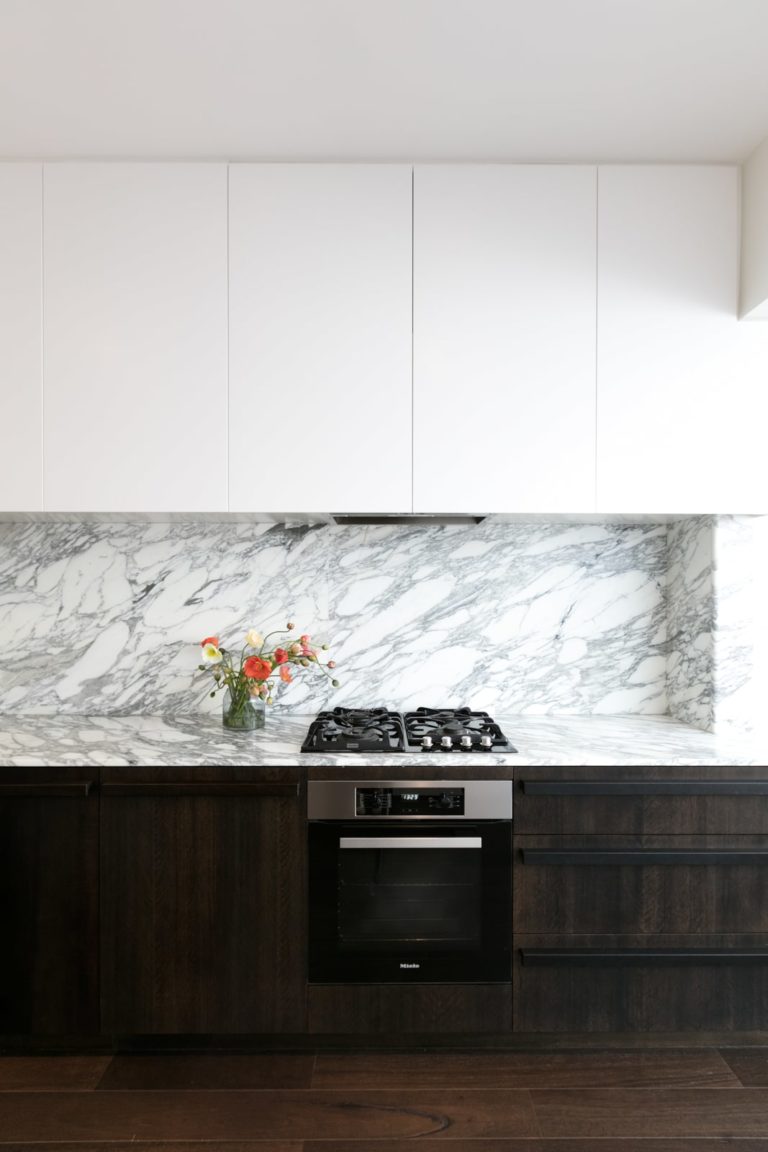 Alongside the kitchen, there's additional pantry and cupboard storage as well as a dining area opposite that features a custom upholstered floating banquette seat. "This banquette's curves add softness and texture to a very sharp-lined kitchen. The clients allowed us full creative license with this design, and it's a beautiful statement piece that complements the kitchen with its laid-back charm."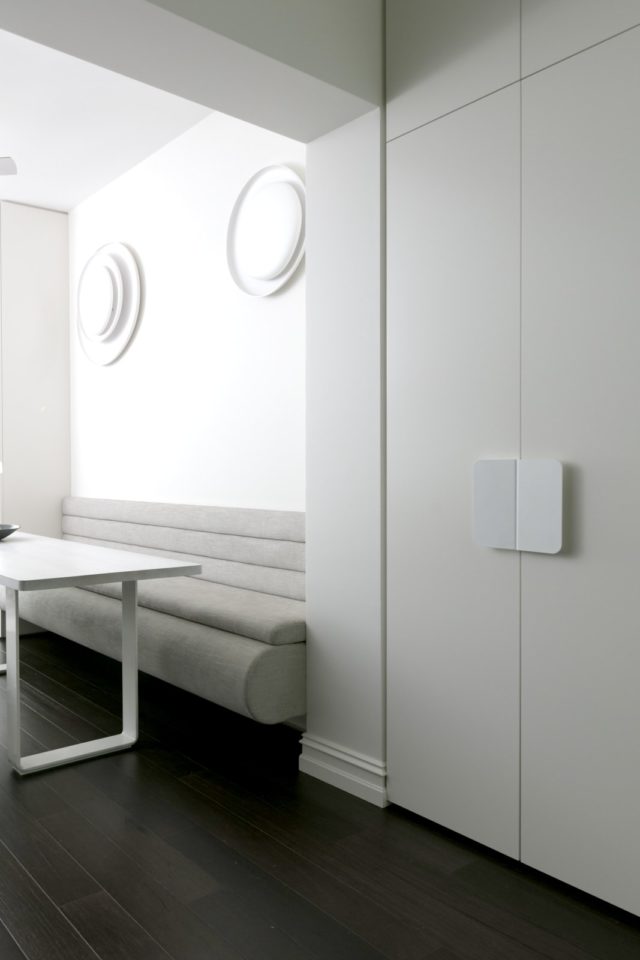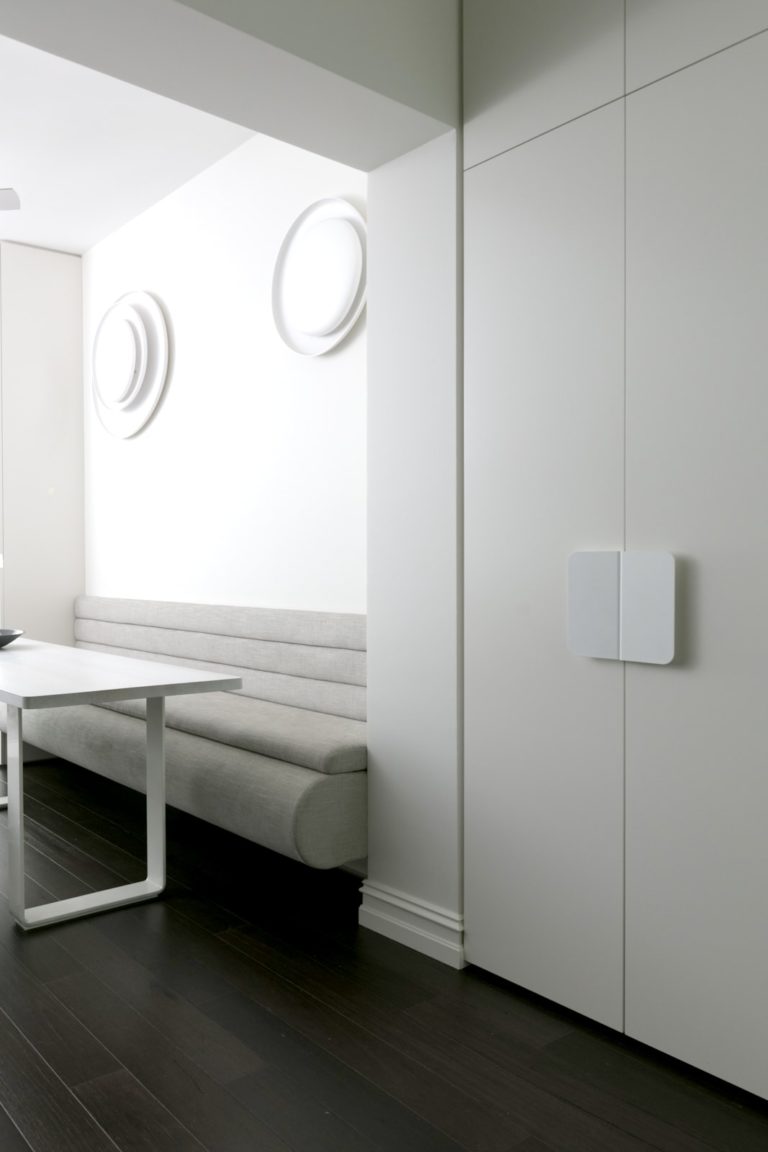 Upstairs, the renovation continued in the master bedroom which features a pair of unusual, mirrored wardrobes with recessed handles. "Very heavy, they were challenging but rewarding to make. The mood that smoked grey (compared to standard silver) mirror creates is like no other. The mirror also bounces light and makes the bedrooms feel super luxe, and larger than life!" says Charlotte.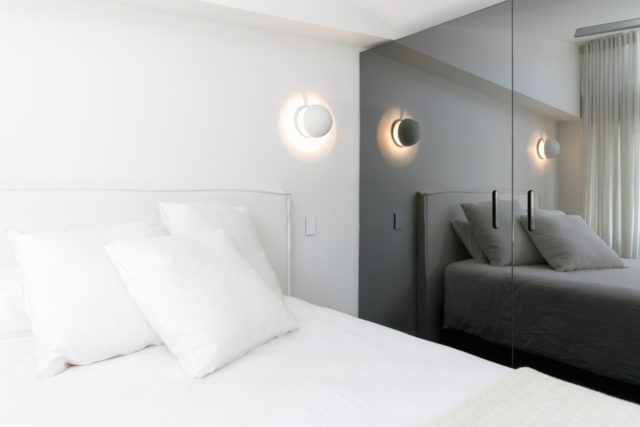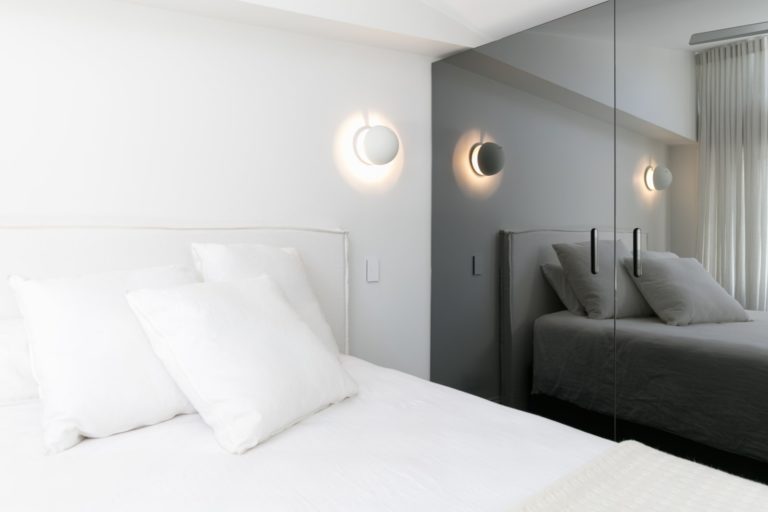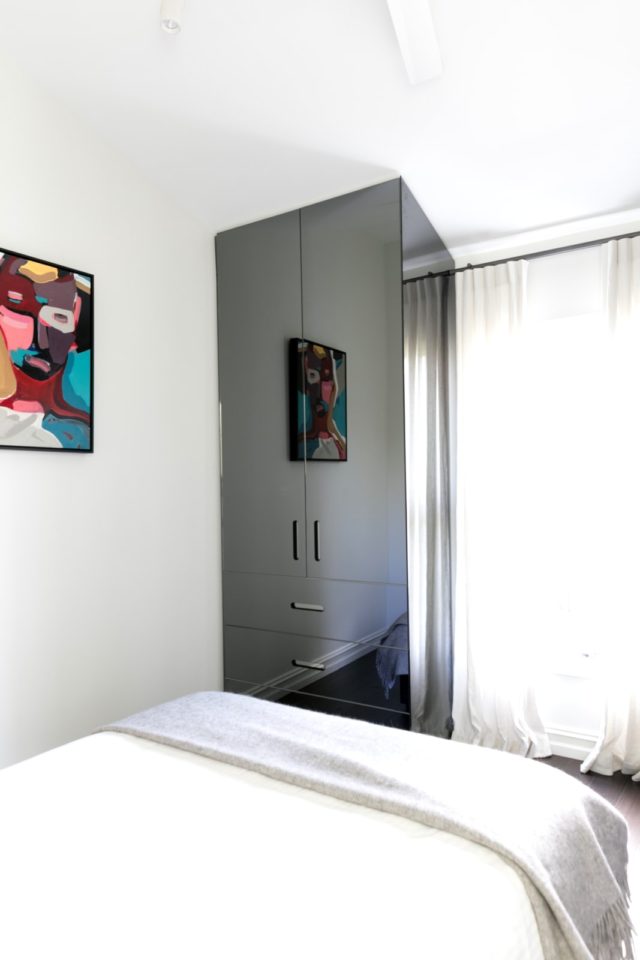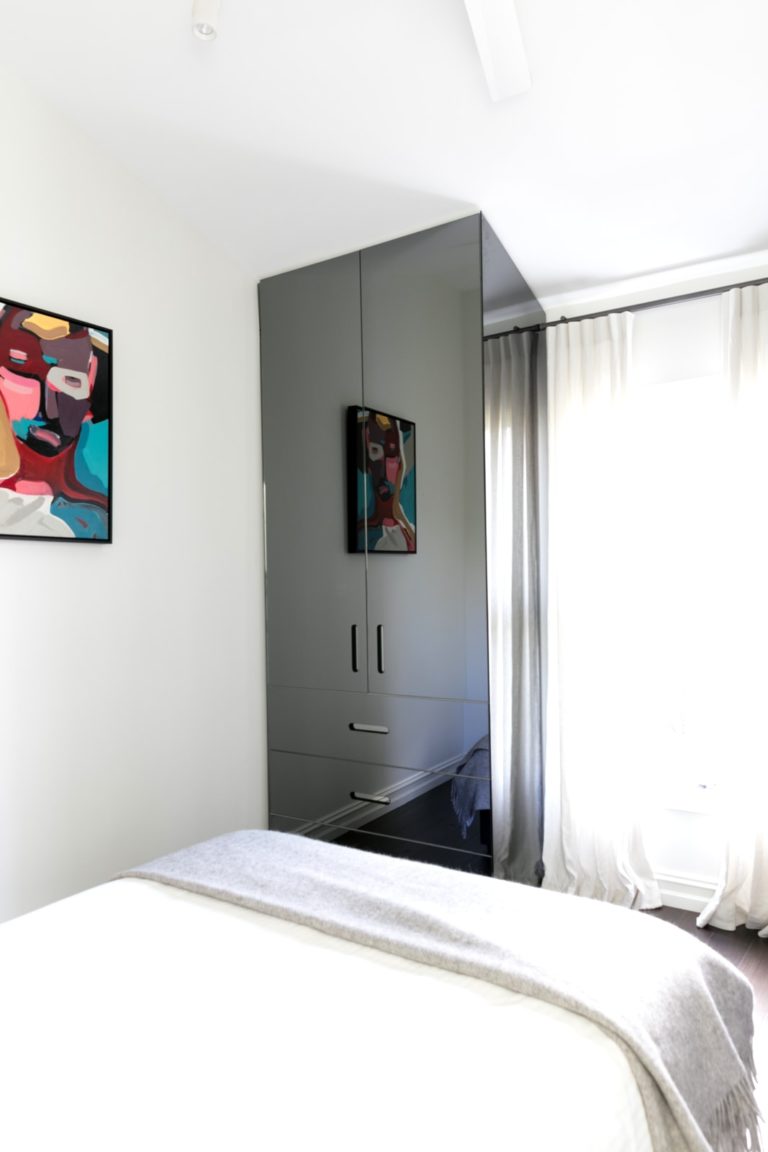 The wardrobes are another example of the way in which the renovation maximised space within the home's diminutive footprint. A small and narrow block, the Bondi Kitchens team worked hard to make layout changes that were highly functional while imbuing the home with a sense of openness.
"Overall, creating long and slim proportions and using neutral, yet interesting materials allows the home to feel open, flowy and also bounce light."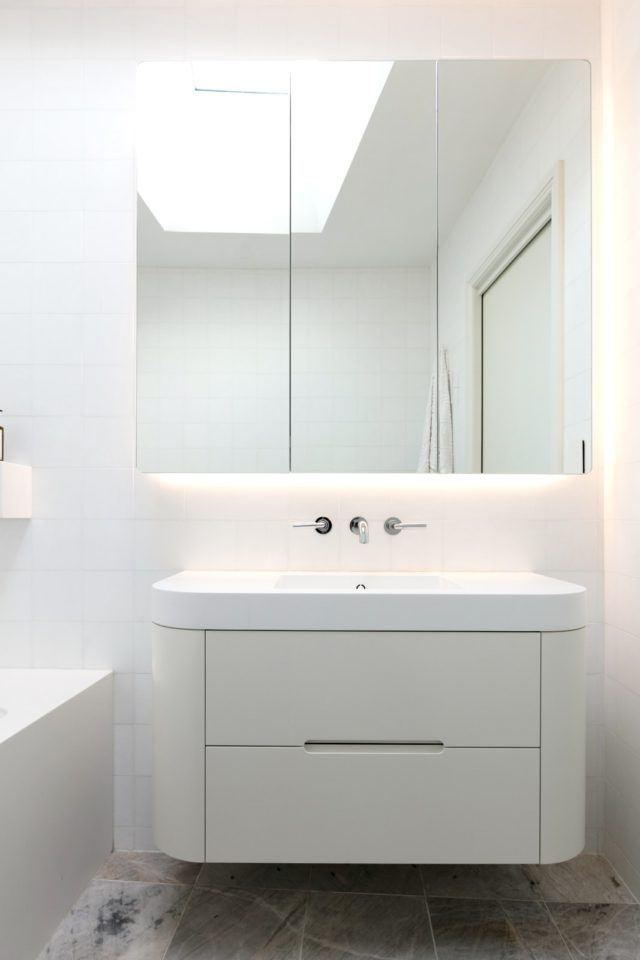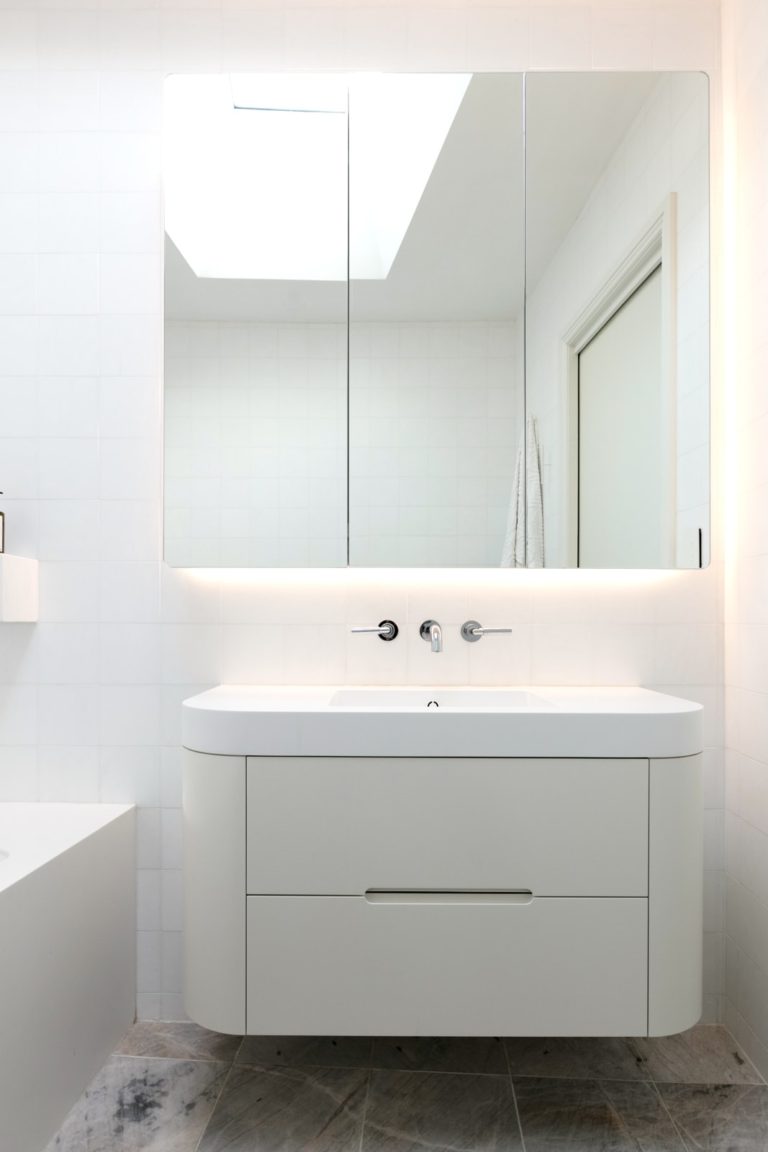 Photography: Jacqui Turk