While there are plenty of companies across the globe that cater to the booming IKEA furniture hacking scene, the latest one is based in Sydney and is the work of partners Suzanna Tauber and Mathieu Griveau. The brand's name combines the word 'custom' and IKEA; a clever portmanteau that describes the business' offering.
"We specialise in customising IKEA furniture. We believe there is still a gap in the market for an offering that enables people to easily customise, revamp and upcycle their flatpack furniture," says Suzanna.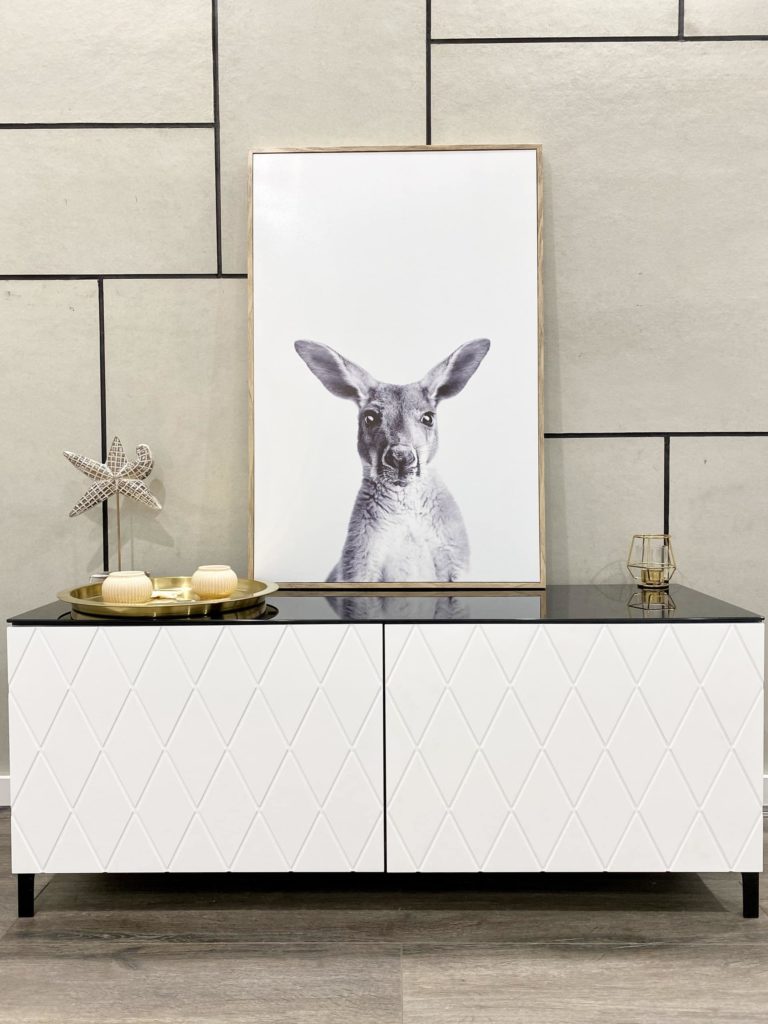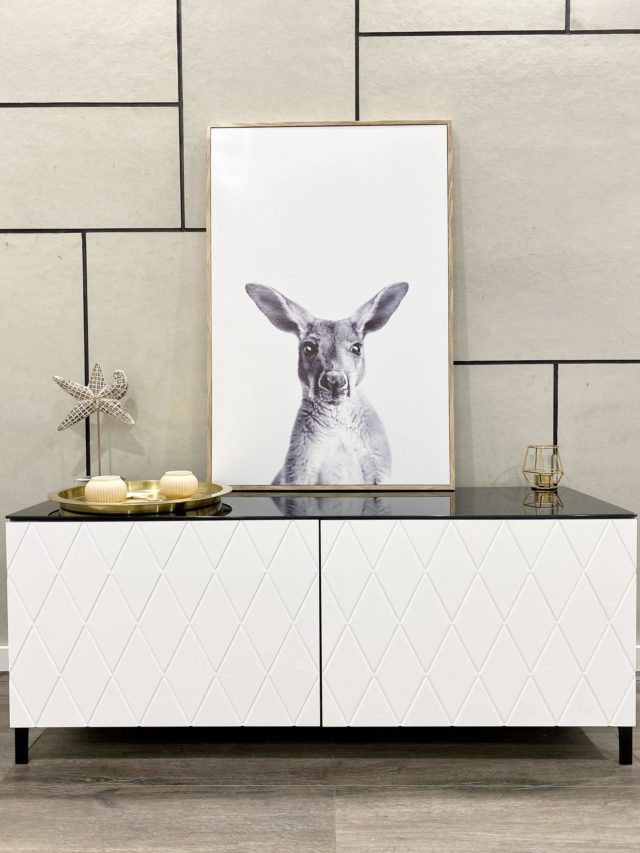 An experienced joiner by trade, Mathieu has been running his own kitchen installation company for the past few years (The Flatpack Installer). And having installed literally hundreds of IKEA kitchens, he knows better than most how difficult it can be to create something unique without a hefty price tag. "Over the years, we've always discussed the lack of options out there. As a joiner, it made sense for Mat to take the next step and start manufacturing his own products," says Suzanna.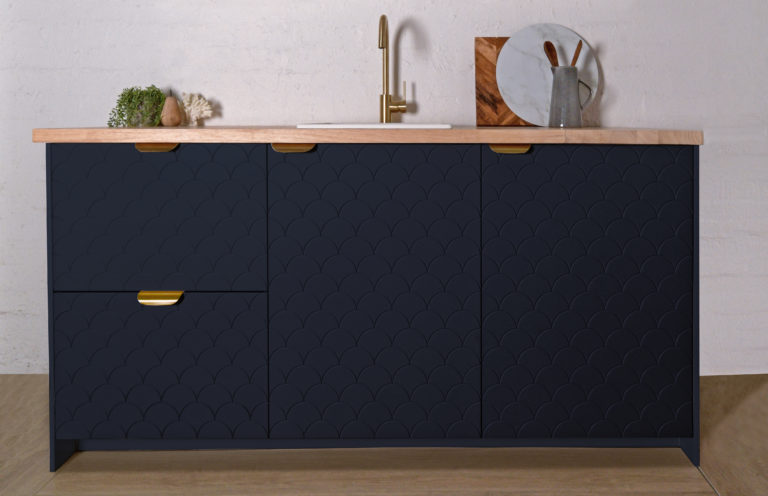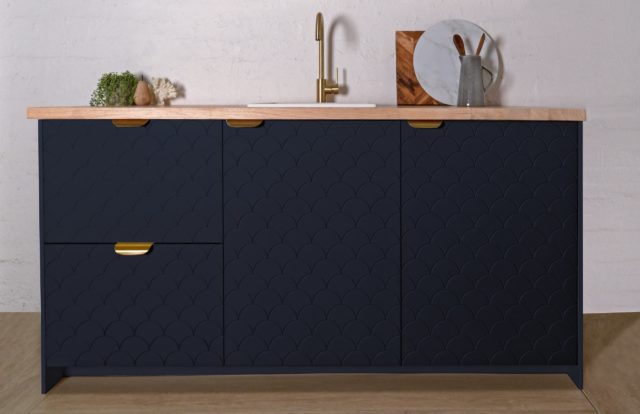 Ideal for those looking for a budget option, that is a bit more interesting and less generic, the Customea range includes fronts, tops, sides and accessories that fit the IKEA Metod kitchen cabinets and bathroom vanities, the popular IKEA Besta storage units and the IKEA Pax wardrobes.
There are seven front designs to choose from ranging from plain to chevron, mermaid, diamond and shaker styles. When it comes to colours, there's white, black, dark grey, navy, pale pink and mint green while the handle offering includes black, timber, brass and copper.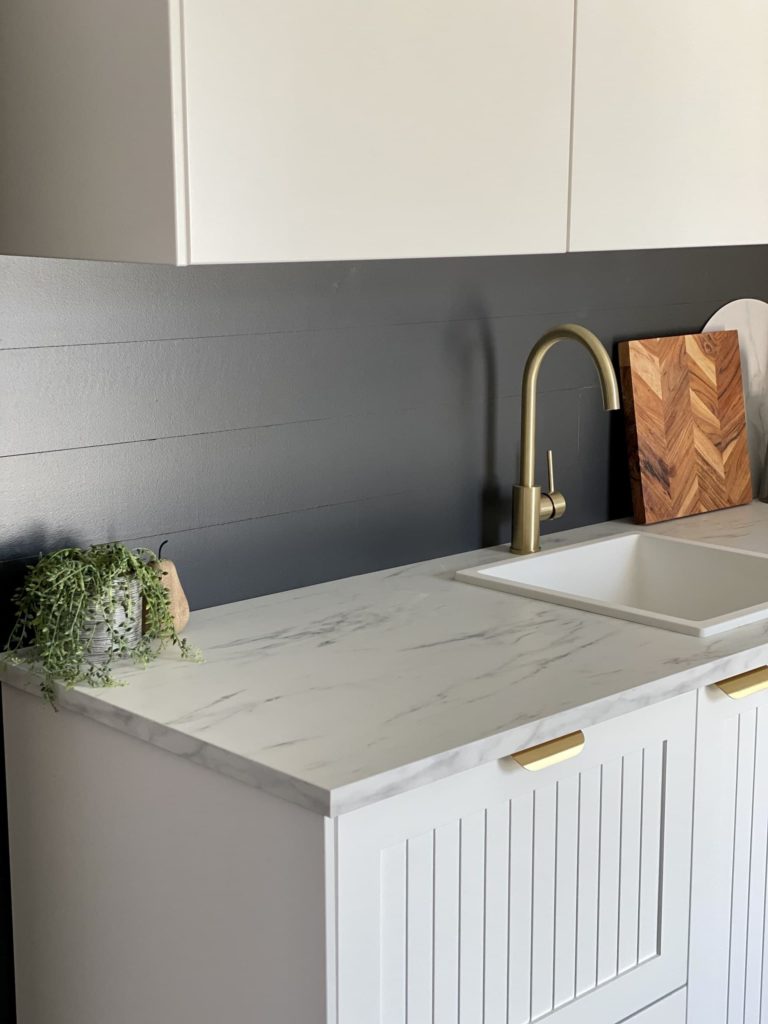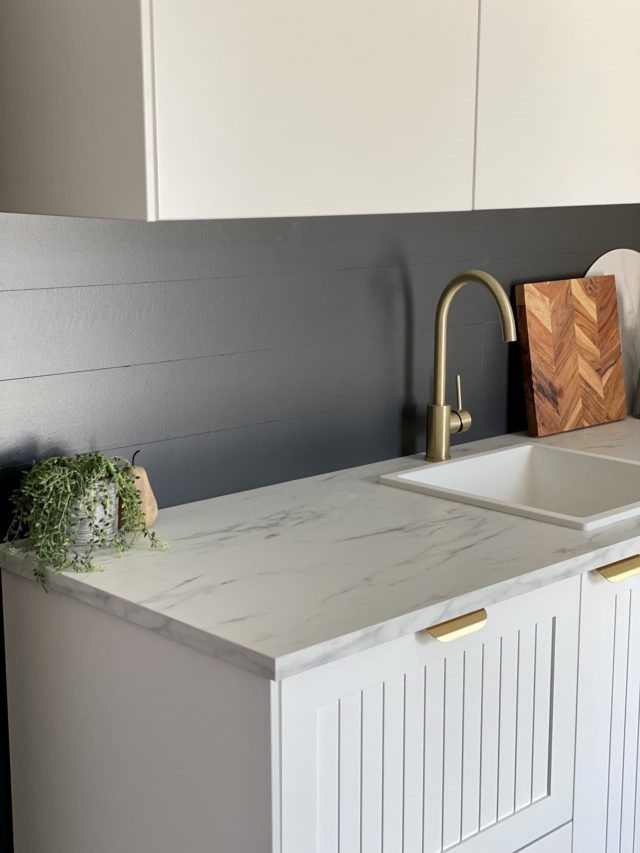 "You can either revamp existing items you may already have or consider our products when purchasing new items from IKEA," says Suzanna who explains that the panels can be used as tops as Customea doesn't offer stone or wood tops.
The pricing is very competitive too with doors starting from $150, drawer fronts from $100, sides and tops from $75, kickboards from $40 and handles from $15.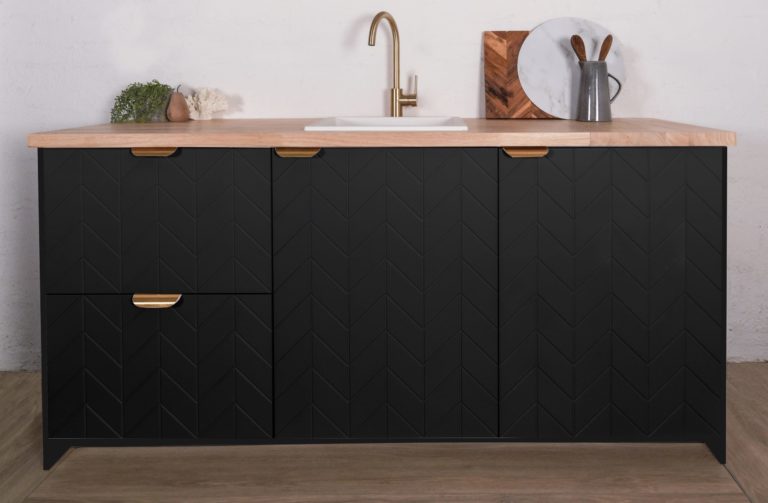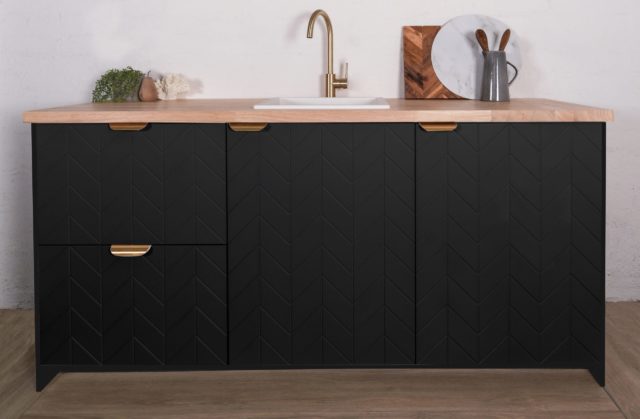 Customea has two main competitors in Australia (Ren Studio and Arkie Design), but Suzanna believes that those brands are geared more towards architects and designers. "Ultimately, we are aiming to appeal to everyone, or at least anyone who has an IKEA product in their home!"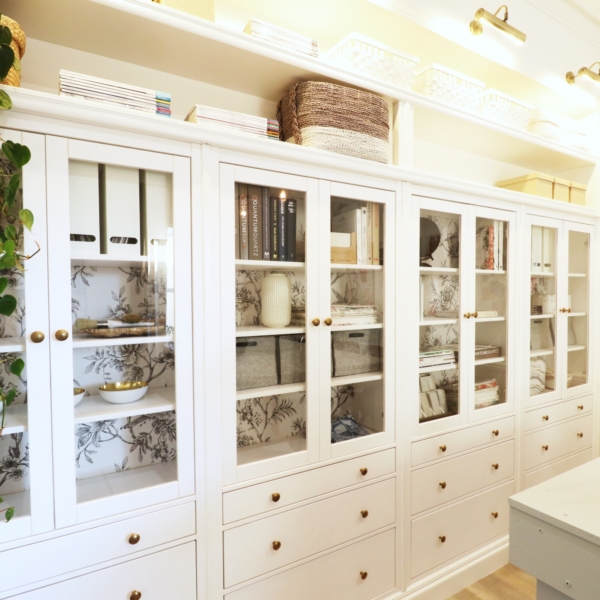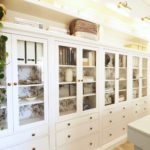 IKEA hacks Australia: DIY built-in HEMNES cabinetry how-to
Would you love built-in cabinetry in your living room but balk at the cost? Well, you know we love an IKEA hack and this one, part of Naomi Findlay's Carrington…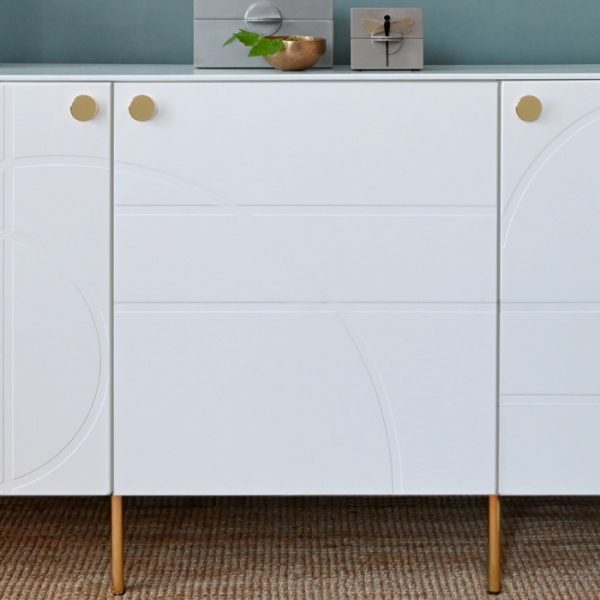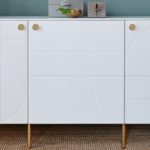 Furniture hacks: the essential roundup of products to hack your IKEA pieces
Who doesn't love IKEA's budget-friendly, simple, timeless designs? But sometimes you'd like your piece to look a little less mainstream. Well, we have some great news! There are plenty of…