In a world that is filled with mass-produced products, husband-and-wife design duo Lana and Mike Hall have a refreshing aim: to craft each piece of furniture as if it were for their own home.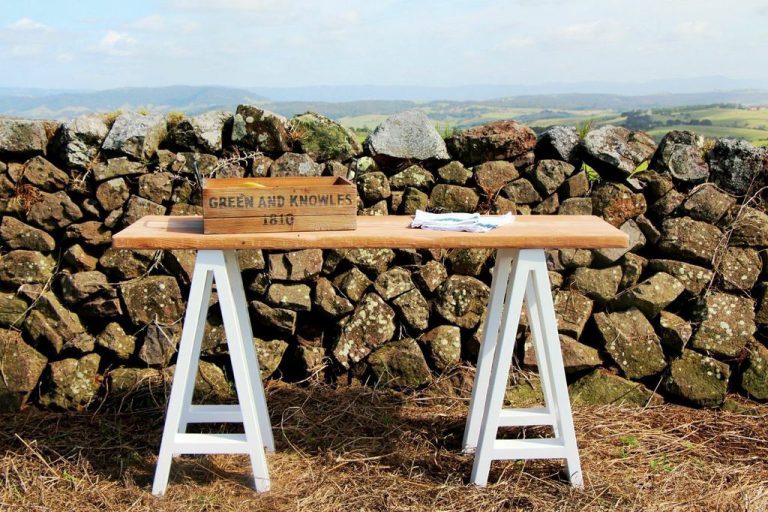 "We don't want our tables to be two-year mass-market wonders that are replaced when their paint chips and their shine fades," explains Lana. "We want our tables to last generations and the workmanship and attention to detail we devote to each table really shows this. We think in a world filled with mass-produced furniture, it's important to take time to appreciate pieces that are made and designed with integrity, passion and skill."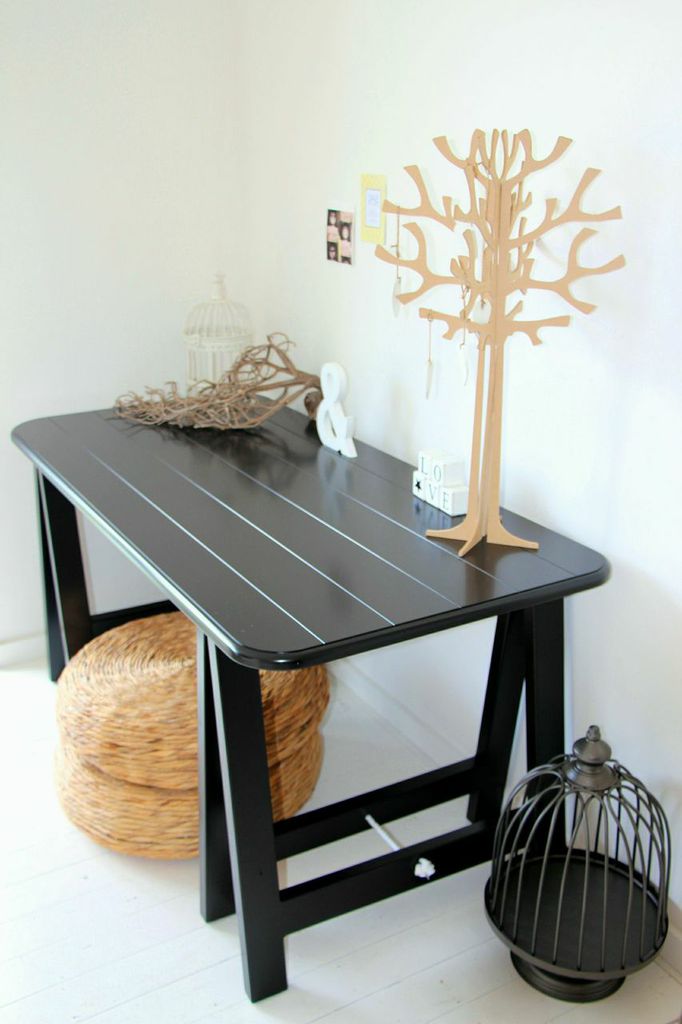 As the masterminds behind Plank and Trestle (Lana designs, while Mike builds), they are, as far as they know, the only Australian company devoted solely to the design and manufacture of trestle tables. Having been obsessed with trestle tables for many years, it wasn't until Lana bought her first home that she suddenly became aware of how hard it was to find one. Either a cheap mass-market overseas make or an ultra expensive designer piece, there were no options in the middle for high quality, wow-factor tables that were still reasonably priced.
Enter husband Mike, who after they got married built a beautiful bespoke trestle table as a gift. "After Mike built that first table, without realising it I started focusing all my down time on designing different types of trestle tables and talking through with him how they could be made. Unbeknownst to us, it was completely out of our hands and we had no choice. In 2011, Plank and Trestle had been born!"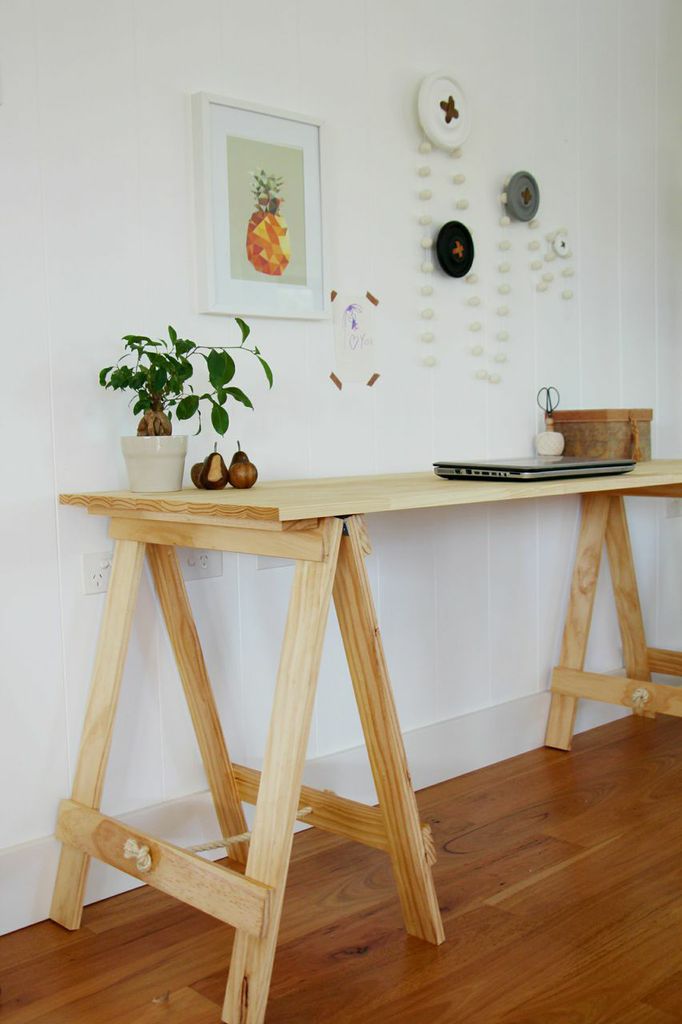 With four collections available (and more in the works) there is a trestle table to suit all households. There's the Coloured Collection; the Duets Collection ( with contrasting table top and legs), the Coastal Collection (made from recycled whitewashed timber) and the Traditional Collection, which is a basic timber Scandinavian design. These collections can be teamed with three styles of trestle legs and can be custom-made even further, via size, texture or colour. And in Lana's mind, there's no request too hard!
"As each trestle table is made by us in our workshop, we have complete control over how it is made and can adapt our tables to any of our clients' needs. Over half of our business is custom-making bespoke trestle tables for clients who want a specific size for a particular space or havea design in mind that they can't find anywhere. Custom-makes are lots of fun because it is where we can get really creative! We love the colours some of our clients ask for – I dream of a neon trestle table order coming through one day."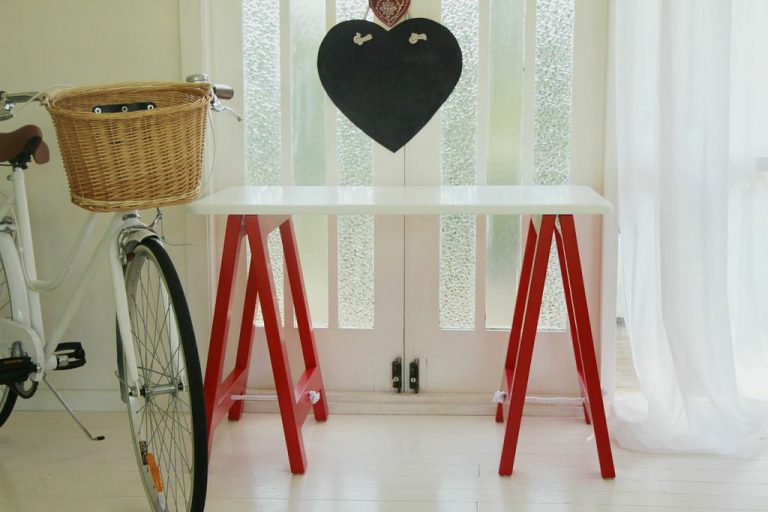 With their business continuing to grow, Lana and Mike have big dreams for the coming years, hoping to create more collections, grow their retail offering and hire their first employee. "Our immediate priority is to get some down time to work on our new ranges as we have three or four on paper in the design stage. By next year, we also hope to transition Mike out of the day-to-day trestle building by employing some talented local (NSW South Coast) craftsmen to help us meet our weekly orders (hint hint, anyone who wants to build trestles with us!)."