We all know house plants are in fashion right now, but unlike other decor, some work and skills are involved in keeping these green beauties alive and thriving! We asked Alana Langan, one half of super stylish Melbourne plant pot and holder brand IVY MUSE, to share her advice.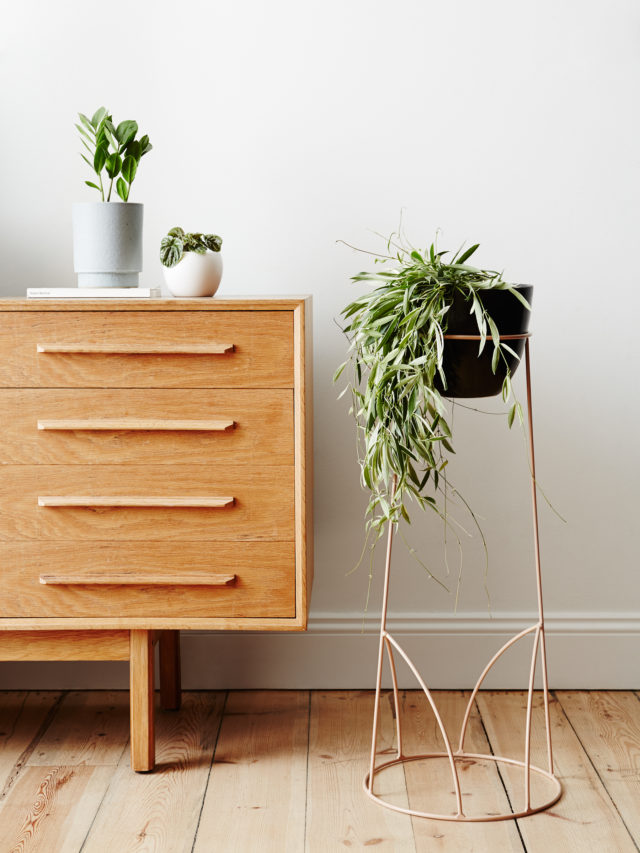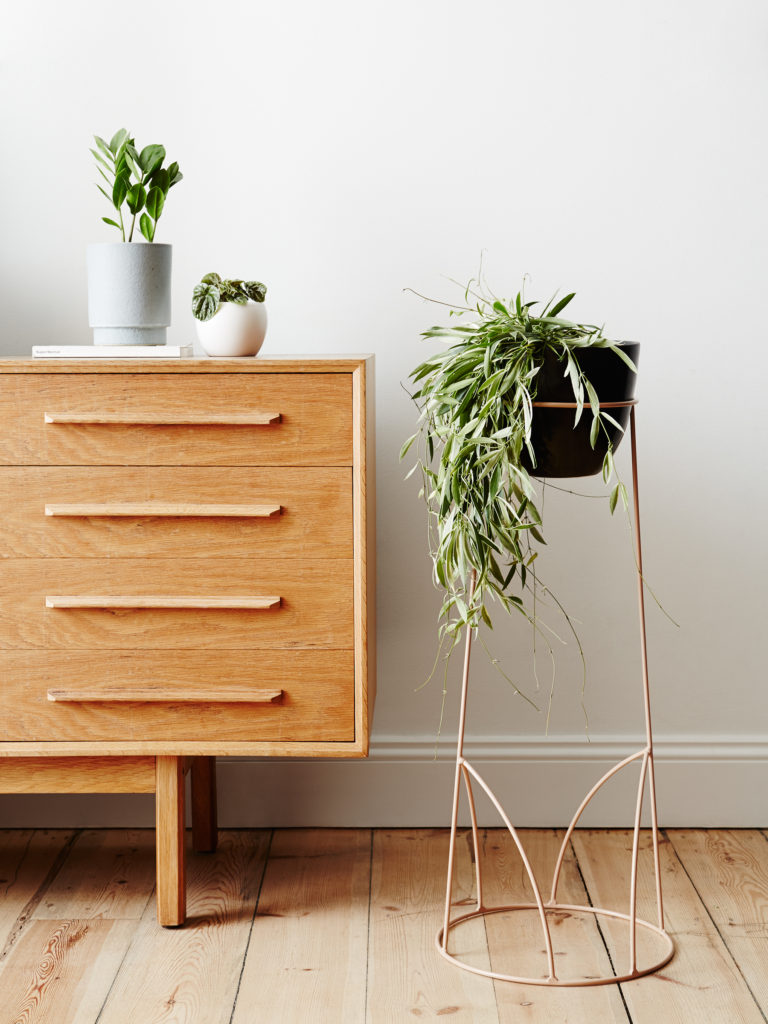 Throughout our time spent caring for plants we've learnt there's one major key to keeping them thriving; paying attention to them. Check in on your plants every couple of days and keep abreast of what's happening with them; are there signs of new growth, distress, soil dryness etc? We've found that this valuable check-in time means you can identify any potential issues and act quickly before they damage your plant beyond repair.
What's trendy?
In vogue right now is the Monstera Obliqua (otherwise known as the Swiss Cheese Vine). It's a beautiful, bizarre-leafed plant that really comes into its own when it can cascade off a fireplace mantle or shelf. We often get asked what's in vogue as the the Fiddle Leaf Fig definitely had its five minutes of fame a few years back. In saying that though, we're still very much a fan of this beautiful tree; it's eye-catching and is a fast-growing, rewarding plant that cuts a striking pose. As an alternative, you could try an Umbrella Tree (Schefflera Amate) which is a little easier to care for but still has a big, bold appearance. It's one of our current favourites!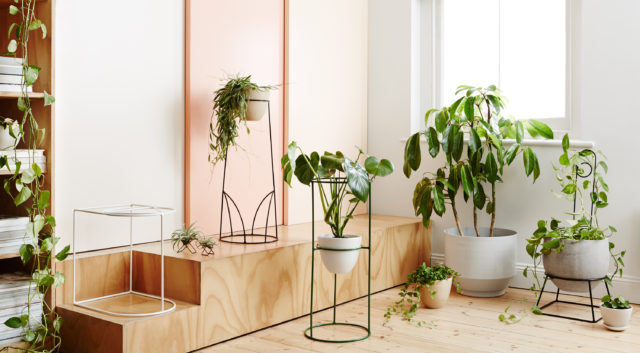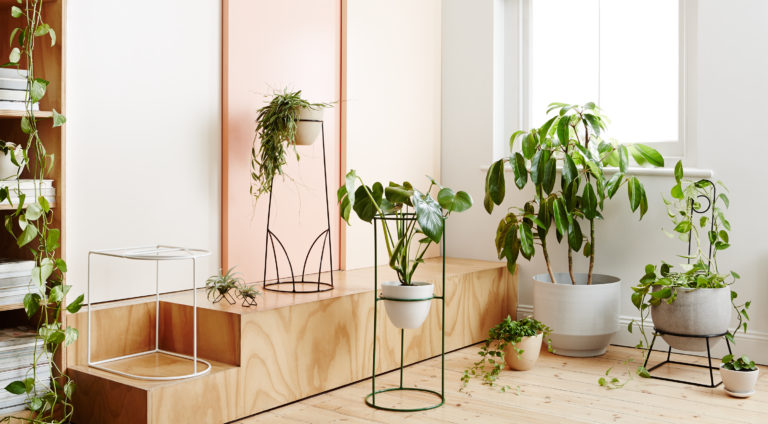 How to match your plant with a pot/stand
Plant stands really do what their name suggests; they give your plant height, but their magic really lies in their ability to transform the humble plant into a statement decorative piece for the home. Plant stands suit a variety of spaces. Their use is mostly guided by the plants they support and how you'd like to use them. If you need to brighten a small, dull corner, a plant stand with a hardy plant like a Sansevieria or Cast Iron Plant will do the trick well. Or for more of a feature in a larger, brighter spot, team your shorter stand with a large lightweight pot and a Spath Sensation for a maximum effect.
Where to source plants
Your local nursery or plant shop are is a great starting point to source your plants. If you're in Melbourne, we sell plants as well as pots and stands at our IVY MUSE Botanical Emporium! More and more we're seeing hardware stores, big retailers and supermarkets carrying plants but be careful, they're not always the best quality.
Think outside the box
Bathrooms are an often overlooked place in the house when it comes to displaying plants. If you're keen on creating a jungle-like vibe, think outside the box. Bathrooms tend to be small with less space on the floor so don't forget to consider utilising the vertical space above with hanging planters and/or creeping vines. Plant hangers can be effective used singularly, or if space allows, in a pair or trio with long cascading plants for full effect.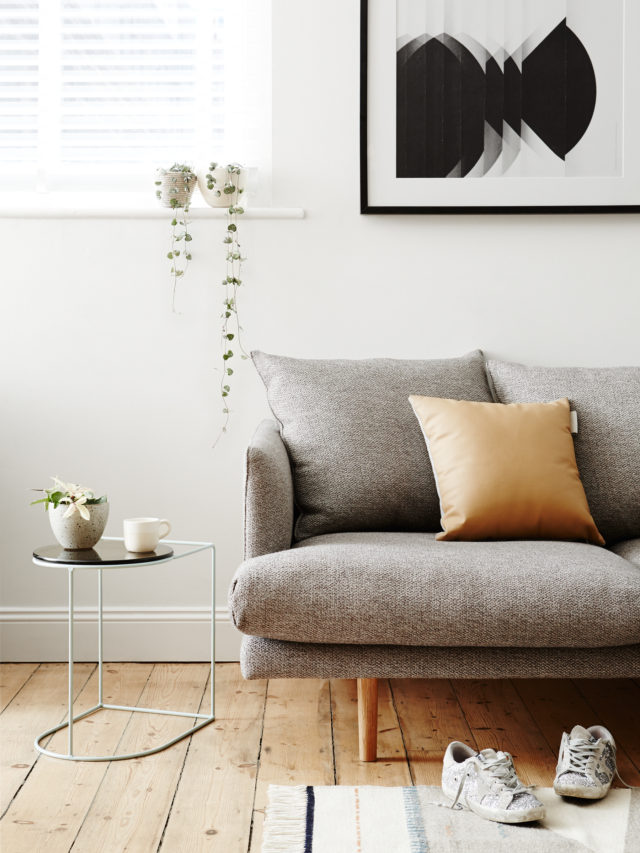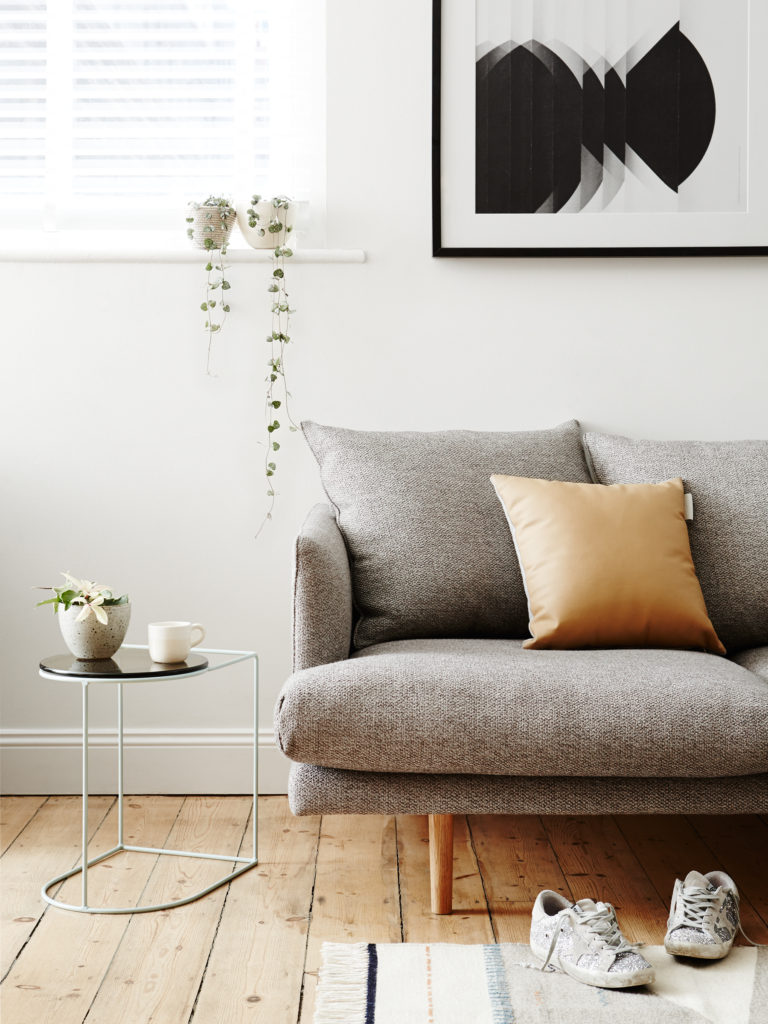 The holistic benefits of plants at home
Apart from the obvious fact that greenery is beautiful and can improve the look and feel of a home on so many levels, studies have shown plants can offer us many benefits including cleaner air and decreased stress levels, plus they can also help boost our creativity and memory retention. Not only beneficial on an aesthetic level, caring for plants can be a rewarding and long-standing endeavour that enriches our life. As well as offering time for solitude and quiet contemplation away from the hustle and bustle of everyday life, keeping plants can be a fun, shared experience. We often spend time tending to our indoor garden with our young children and love to see their excitement at watering the plants or witnessing the unfurling of a new leaf.
Find out more about IVY MUSE and shop online.
The IVY MUSE Botanical Emporium is located at 1250 High Street, Armadale, VIC 3143. Tel: 03 9939 0228.
All images are of IVY MUSE's Autumn Winter 2017 Collection, Sanctuary, released this week.