From miniature bentwood chairs to potted fiddle leaf figs, designer fridges and even abstract art, today's dollhouse is certainly a much more chic affair than its retro cousin. Gone are the twee furniture and accessories of old and in their place is a collection of on-trend wares, many of which we wish we had in our own homes! Here are our top picks.
Tiny Bungalow's Bondi tiny bungalow: For that pared back, chic and minimalist Australian beachside aesthetic, Tiny Bungalow have it covered. From this bungalow dollhouse to the complementary 'Bondi' lap pool, this is miniature hipster decor heaven. $249.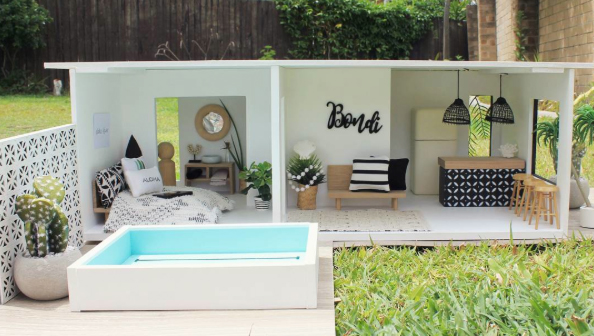 Whimsy Woods' pink faux fur throw: We've only just written about the sheepskin trend and there we have it in miniature! Adorable. $5.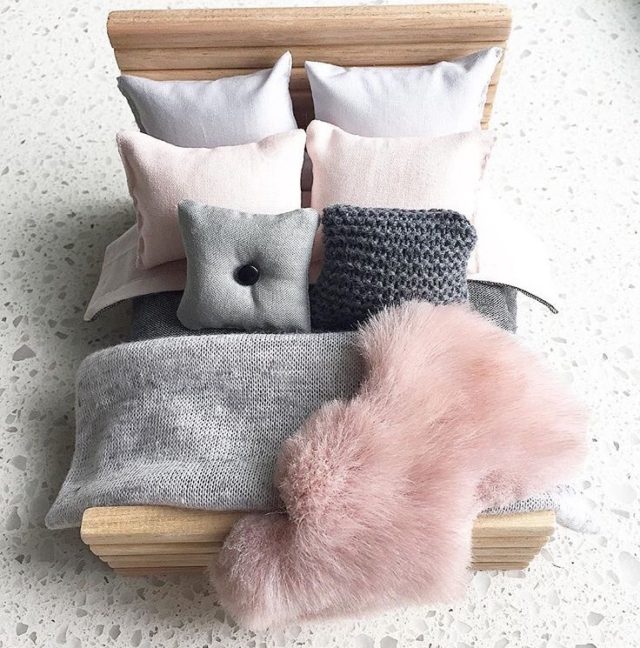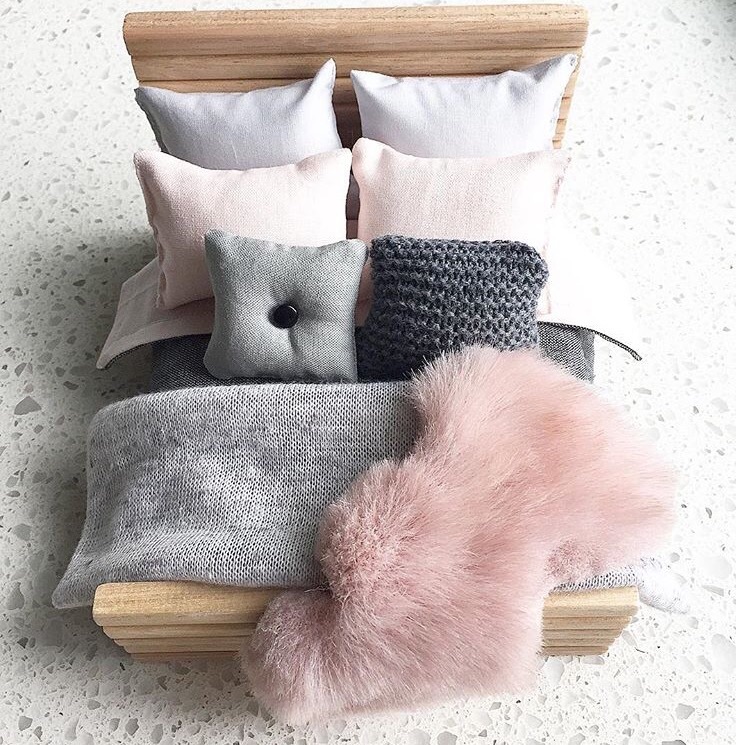 Mini Home Co's dollhouse pallet couch: Beachy cool vibes embody the Mini Home Co's dollhouse furniture collection and this on-trend modular sofa is just one of their great pieces. $30.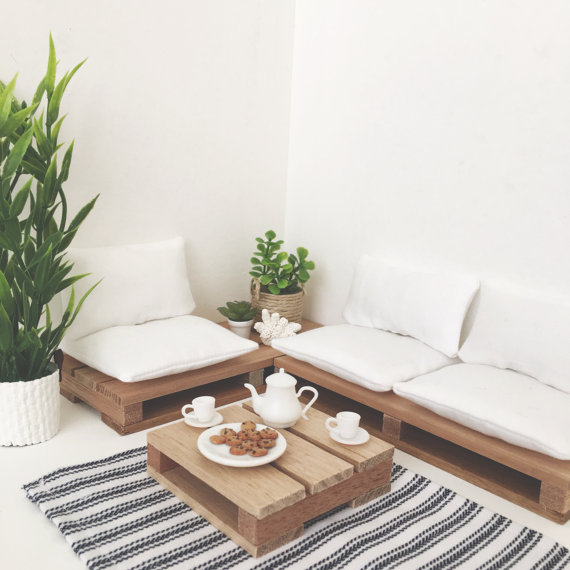 Mostly Miniature's Maggi Macdonald mini print (framed): The work of contemporary abstract artist Maggi Macdonald (whose pieces have featured on The Block), this print is the perfect finishing touch. $14.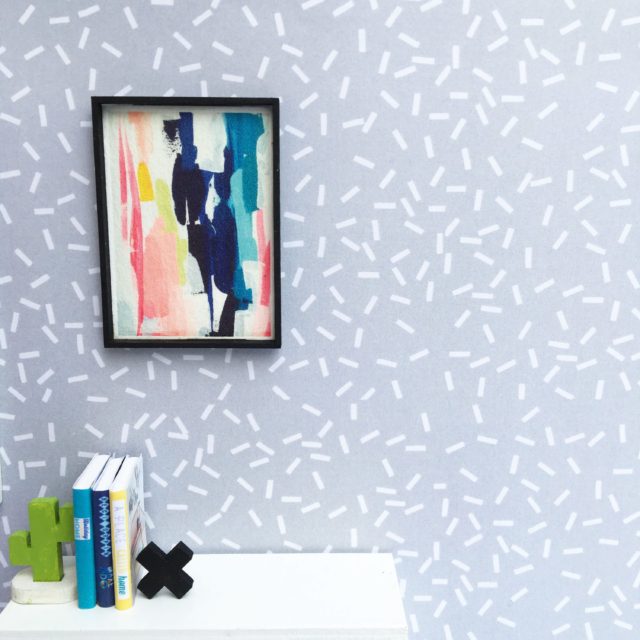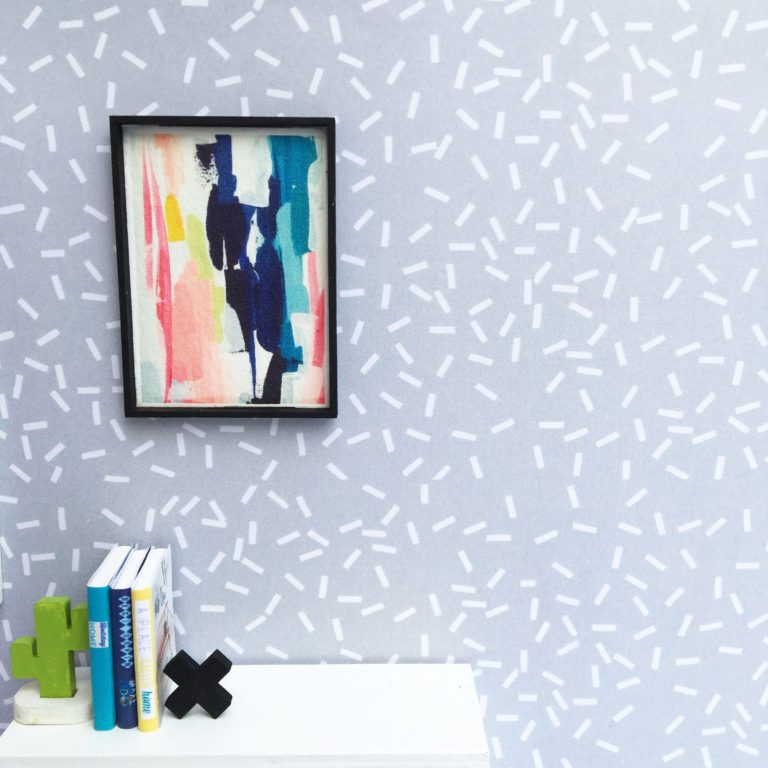 Mostly Miniature's dollhouse four-poster bed: Perfect for Scandi lovers, this chic bed was inspired by west elm's real life version. $43.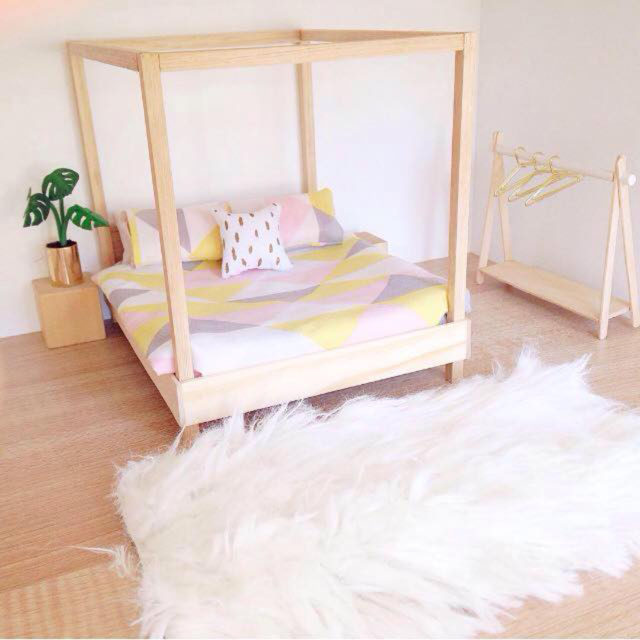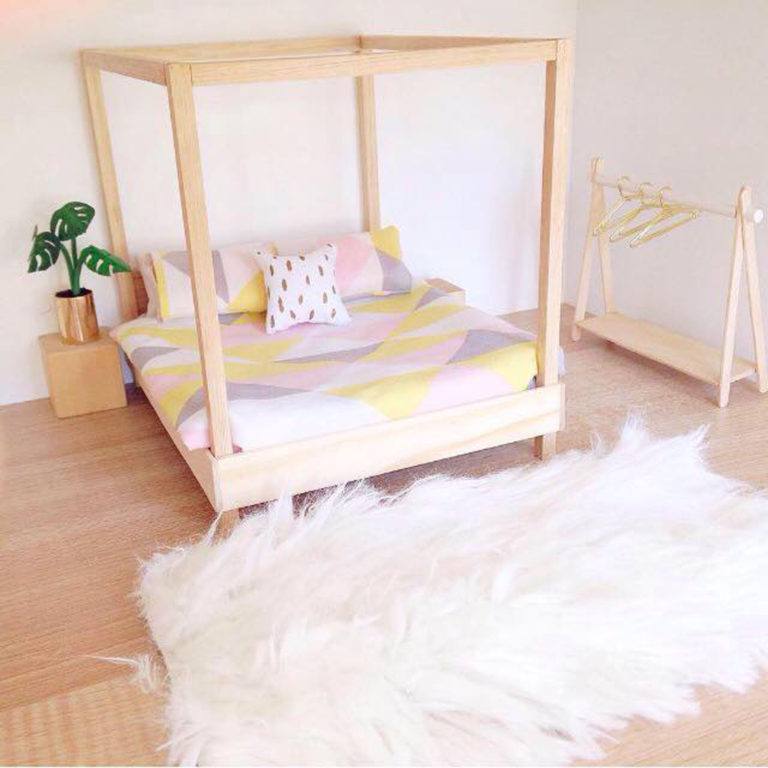 Mini Home Co's dollhouse plant: No home is complete without a touch of indoor greenery so why should your dollhouse be any different? $12.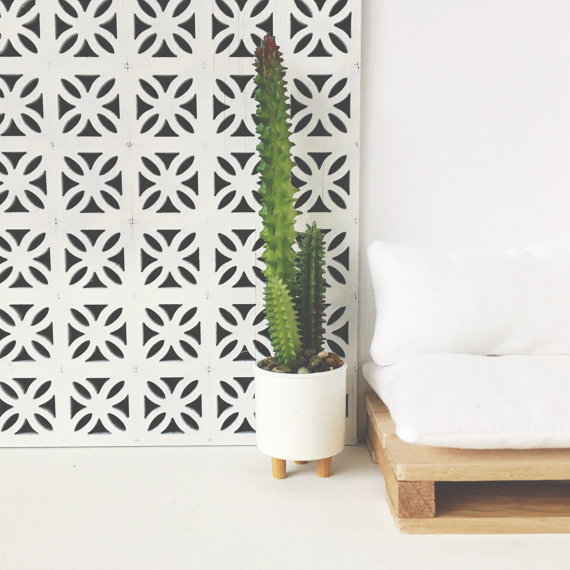 Tiny Bungalow's furniture collection pack: From an aztec rug to breeze blocks, a SMEG style fridge and lots of boho finishing touches, this collection is everything you'd ever need to create a super chic dollhouse. $312.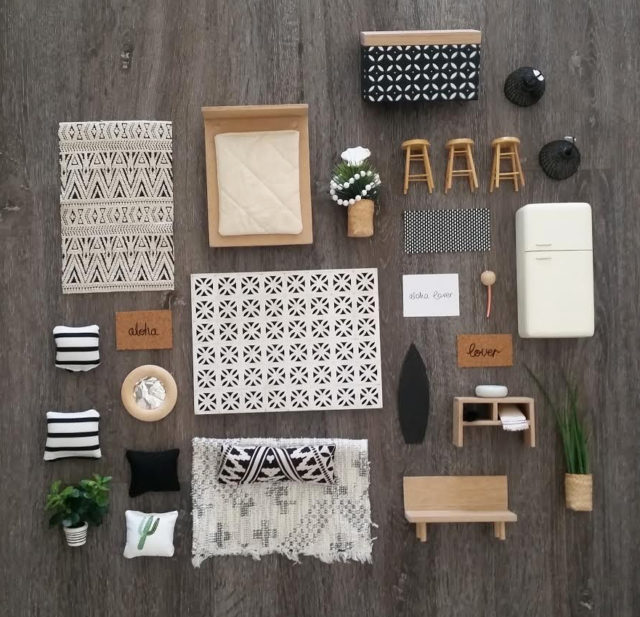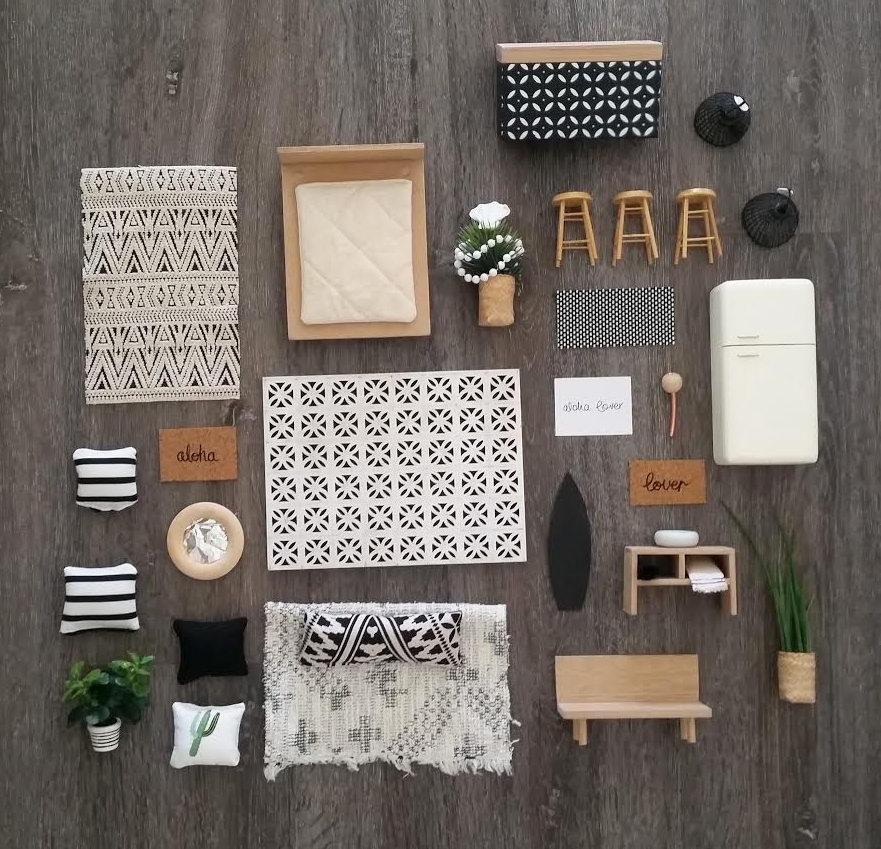 Miniature Co's bentwood chair: A design classic, they're now available for your dollhouse too. $11.95.