This Sunday's master en suites did not disappoint. I actually loved all of them, bar Jason and Sarah's which wasn't even started, let alone finished! But my favourite had to be Josh and Elyse's. In the words of judge Darren it was "va va voom," and don't get me started on those baby blue herringbone tiles. Just gorgeous!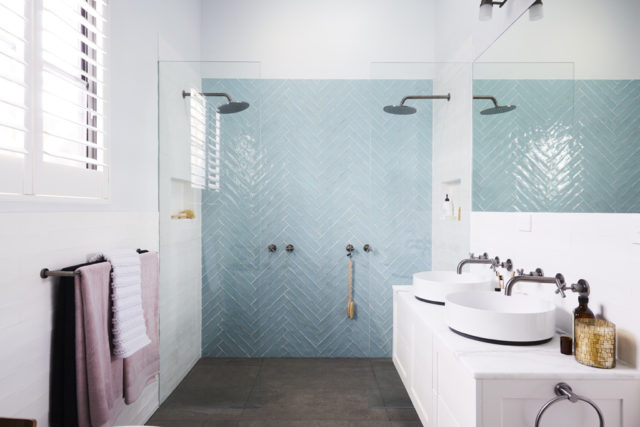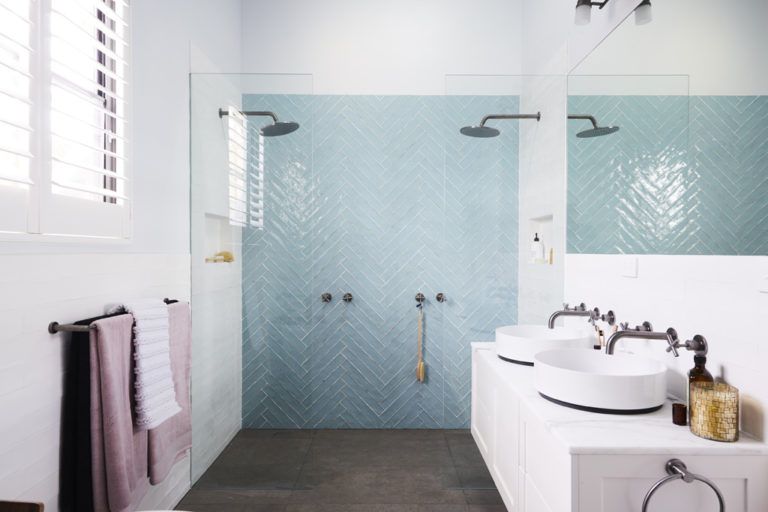 We've rounded up the main products used to help you get the look.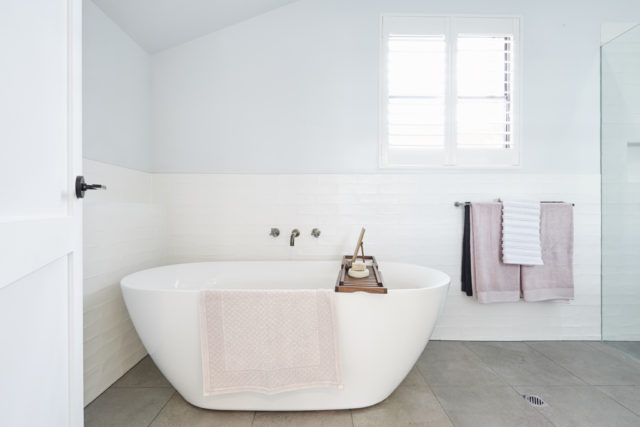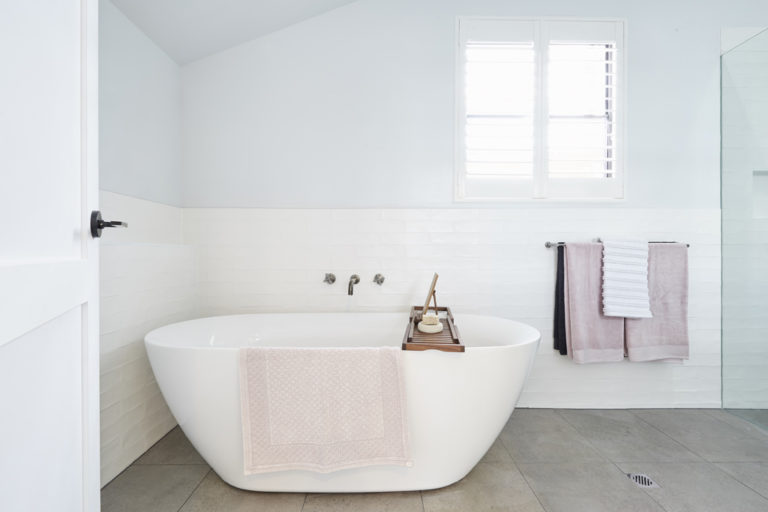 From Reece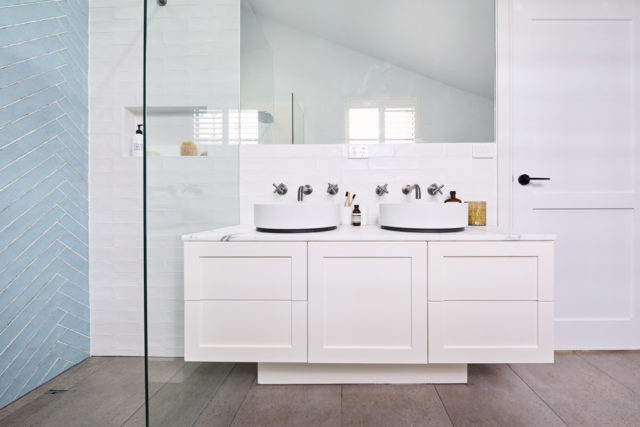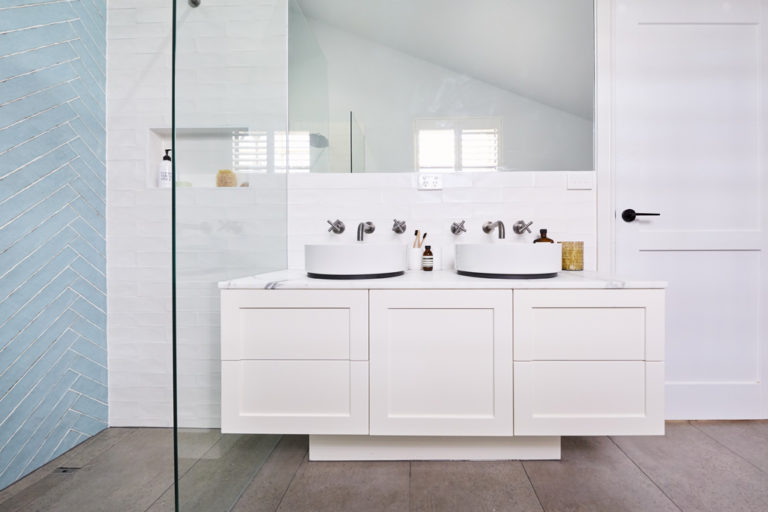 From Beaumont Tiles:
(Walls) Craquel Sky Gloss 65 x 396mm
(Walls) Devonshire White Matt 75 x 300mm
(Floor) Maxis Warm Grey Glazed Porcelain 450 x 900mm
Did you miss the master suite reveals? Catch up here.