This is a great pleaser and is made with a minimum of fuss! The lamb gets a boost with the addition of za'atar, a Middle Eastern spice blend that usually includes thyme, sesame seeds, sumac and sometimes other herbs or spices.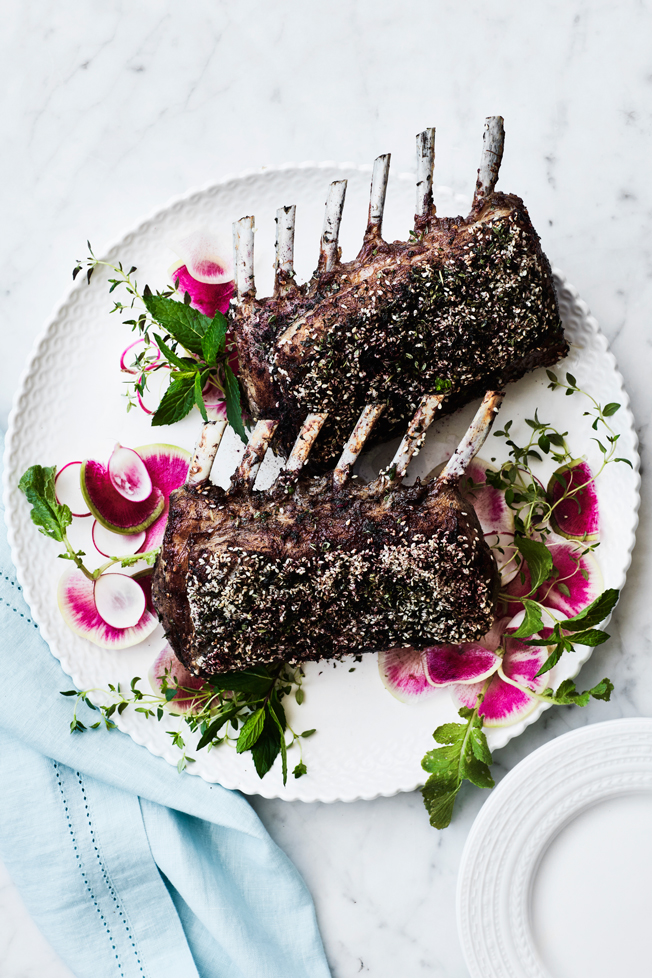 Ingredients
2 racks of lamb, each about 625 g, frenched
Salt and freshly ground pepper
1 cup (250 g) Greek yoghurt
3 Tbs. fresh thyme leaves
3 Tbs. sesame seeds
3 Tbs. sumac
Method
1. Season the racks of lamb generously with salt and pepper, then brush all over with the yoghurt. Let stand at room temperature for 30 minutes.
2. Preheat an oven to 190°C.
3. In a small bowl, stir together the thyme, sesame seeds and sumac. Pack the mixture onto the meaty side of the lamb. Place the racks, with the seasoned side facing up, on a rack in a baking dish. Roast until the crust is nicely browned and an instant-read thermometer inserted into the thickest part of the meat, away from the bone, registers 55°C for medium-rare, 25 to 30 minutes, or until done to your liking.
4. Transfer the racks of lamb to a carving board, cover loosely with aluminium foil and let rest for 15 minutes. Carve the racks into chops and serve immediately. Serves 6 to 8.
From the Williams Sonoma Test Kitchen