Sharp cheddar, ale and apple slices elevate this open-faced toasted sandwich to a chic dinner on the fly. A peppery watercress salad counters the richness of the cheese topping. Perfect for a night in on the sofa! Thanks to Williams Sonoma for this week's recipe!
 Ingredients
1 loaf crusty white bread, cut into 8 thick slices

1 apple, preferably Fuji, cored and thinly sliced

1 bunch watercress, tough stems removed

1 1/2 cups chopped cos lettuce

1 Tbs. extra virgin olive oil

2 tsp. lemon juice

Flaky sea salt

Freshly ground pepper

3 Tbs. unsalted butter

3 Tbs. plain flour

1/2 cup pale ale

2 tsp. Worcestershire sauce

1 tsp. wholegrain mustard

250 g aged cheddar cheese, shredded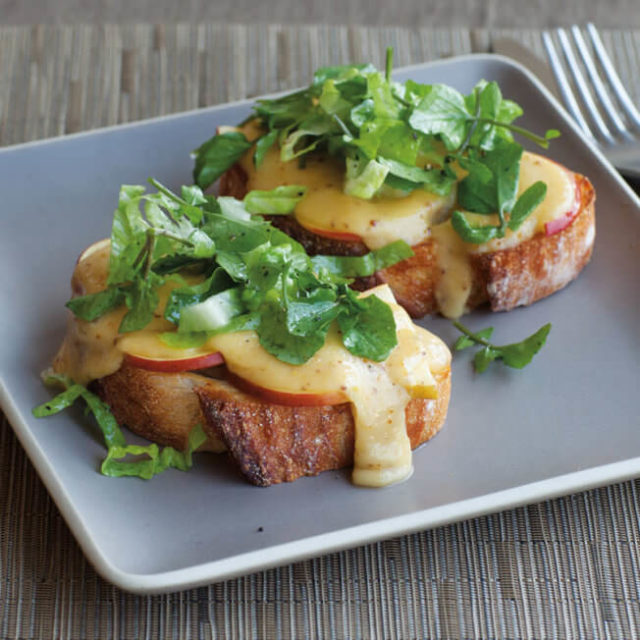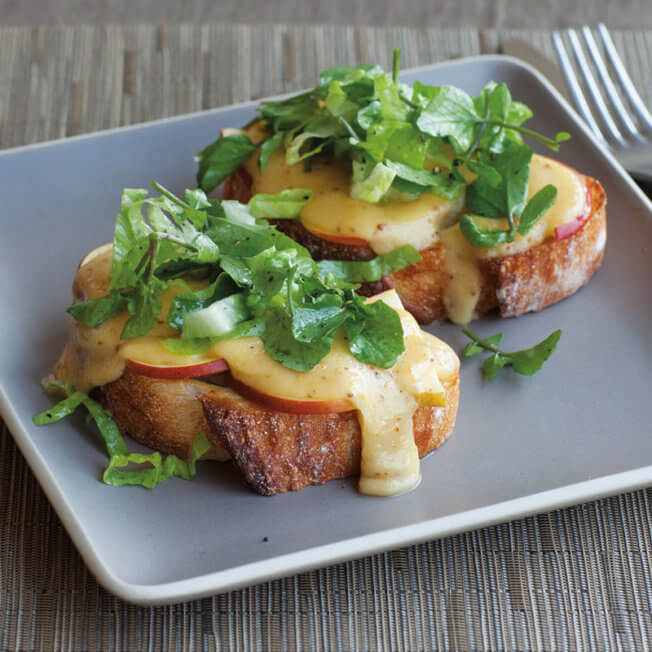 Method
Place a rack about 10cm below the grill. Preheat the grill.
On a rimmed baking sheet, arrange the bread slices in a single layer and grill until lightly browned, about 1 minute. Remove the baking sheet from the oven and leave the grill on. Arrange the apple slices in even layers on top of the bread slices; set aside. In a large bowl, toss the watercress and cos lettuce with the oil and lemon juice and season to taste with salt and pepper; set aside.
In a small saucepan over medium-low heat, melt the butter. Whisk in the flour and cook for 1 minute. Whisk in the beer and cook until the mixture is thick and bubbly, about 1 minute. Reduce the heat to low and add the Worcestershire sauce, mustard and a handful of the cheese. Cook until the cheese has melted, whisking in only one direction to prevent the sauce from becoming stringy. Continue adding the cheese by the handful and stirring it until melted before adding the next handful, until all of the cheese has been added and melted. The mixture will be very thick and paste-like.
Working quickly, spread the cheese mixture evenly over the apples. Grill until the cheese is bubbly and browned in places, about 1 minute. Place 2 cheese toasts on each plate, top with a big mound of salad and serve immediately.
Serves 4.