This week's recipe comes from paediatric nutritionist, Mandy Sacher of Wholesome Child and not only is it a fabulous healthy alternative for the warmer months but it looks rather stunning too.
"When my daughter turned two and started daycare we served a watermelon cake for her birthday. The kids loved it, the teachers thought it was the best idea ever and the parents were amazed at how quickly it disappeared!" says Mandy of the cake that is gluten, nut and egg free making it ideal for allergy sufferers.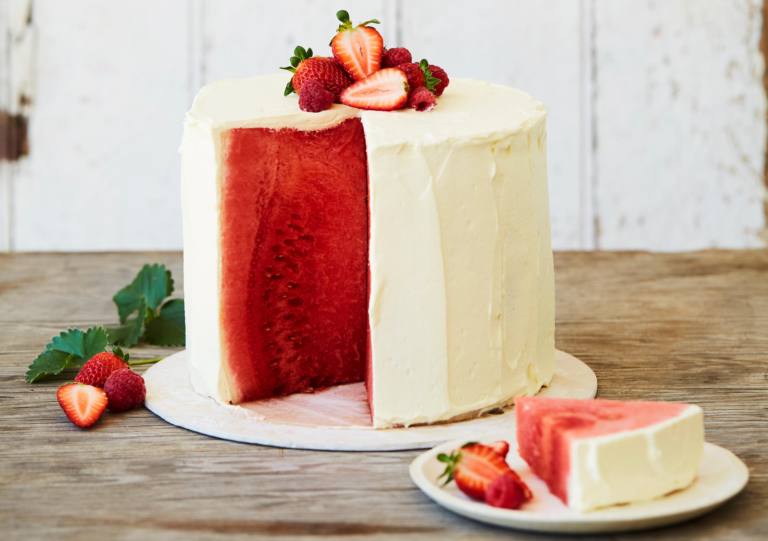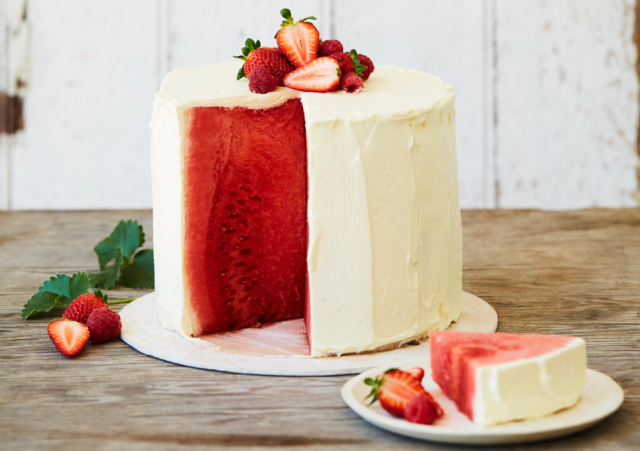 Serves: 16 slices
Preparation time: 15 minutes
Ingredients
1 large seedless watermelon (7-9kg)
1-2 cups (250-500ml) whipping cream (depends on the size of your watermelon)
½ tsp vanilla extract or powder (optional)
Seasonal fresh fruit for topping
Method
Remove the top and bottom from the watermelon as well as the rind from the middle section. You should be left with a cake-shaped piece of watermelon.
Pat the outside of the watermelon dry with paper towels. This is a very important step as it helps the whipped cream adhere to the watermelon.
In a large bowl, whip the cream with an electric hand mixer until firm and creamy. Add vanilla extract or paste, if using, and whip to combine.
Frost the watermelon cake with the whipped cream and top with your favourite fruits and berries or serve without.
Serving and storing leftovers: Serve immediately or store in the fridge for up to three days.