In celebration of World Salmon Day last Tuesday, we're sharing this delicious recipe from Tassal.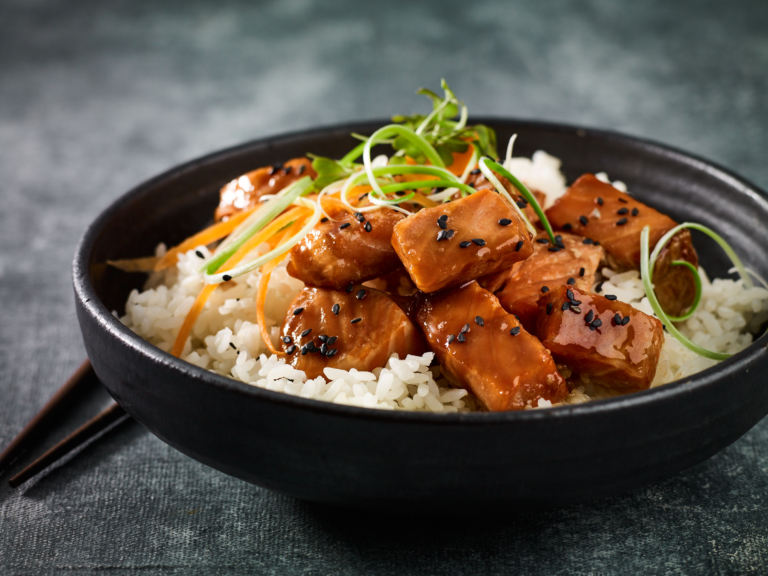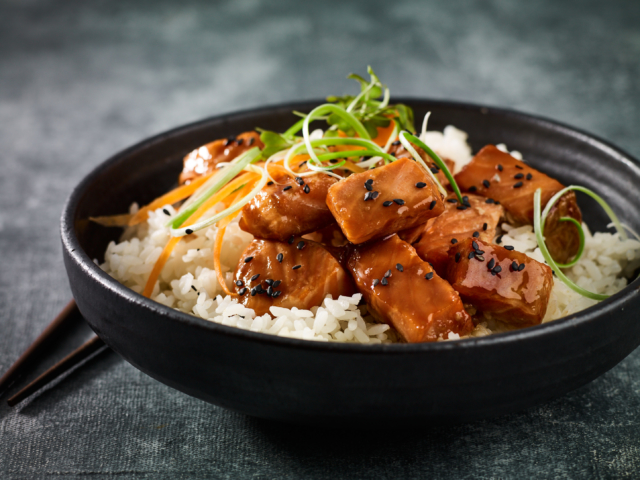 Serves: 2
Ingredients
2 x TASSAL Salmon Fillets Skin-off, cut into 3cm cubes
1 tsp grated ginger
2 tbsp soy sauce
2 tbsp mirin
2 tbsp sake (or dry sherry)
2 tbsp honey
1 tsp cornflour (mixed with 1 tsp cold water)
To Serve:
2 cups hot, steamed medium grain rice
2 spring onions, cut into 10cm pieces then finely julienned
1 carrot, shredded or julienned
1 tsp black sesame seeds
Method
Combine sauce ingredients together in a small saucepan and bring to the boil, stirring constantly. Remove from heat as soon as the sauce thickens and add the TASSAL Salmon cubes to the saucepan. Toss gently to coat the cubes of salmon in teriyaki sauce then transfer to a small foil lined baking sheet. Bake in a preheated oven of 160°C for 20-25 minutes, or until the salmon is just cooked.
To serve; divide steamed rice between 2 serving bowls and top each with cubes of teriyaki salmon. Pour any remaining sauce over the fish and garnish with spring onion curls, shredded carrot and a sprinkle of sesame seeds. Serve immediately.