When Thursday became the new Friday night – Wednesday became the new evening to catch up at home with friends. This inspired take on the traditional lamb leg is simple, delicious and worth making for your friends and family mid-week. The spices perfectly marry the lamb with sweet potato in an edible bowl of goodness.
Sara Oteri, former Masterchef contestant and foodie influencer, joined We Love Our Lamb to create this delicious lamb dish for the latest dinner party trends this autumn.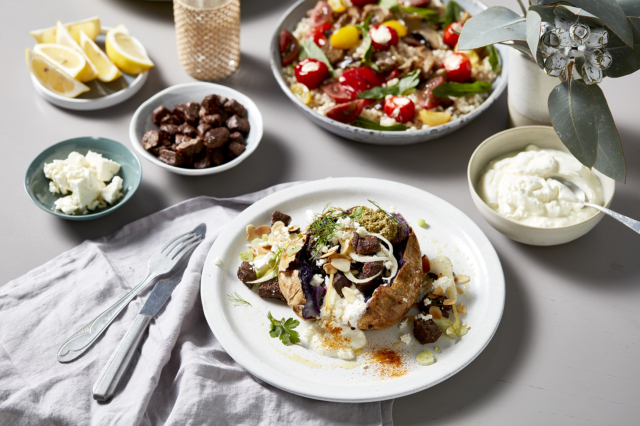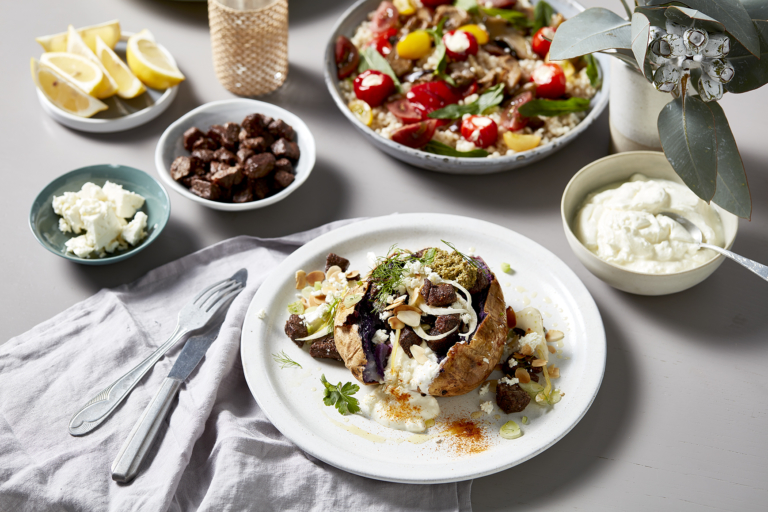 Preparation: 15 minutes
Cooking: 45 minutes
Serves: 6
INGREDIENTS
3 lamb leg steaks, diced into even cubes
1 tbsp. cinnamon
1 tbsp. cardamom ground
6 medium sweet potatoes 2 tbsp. olive oil
Salt (to taste)
Accompaniments
2 cups Greek yogurt
300g green olive tapenade or
green pesto
2 x fennel, finely sliced (keep
fronds)
1 jar preserved lemons, discard flesh and finely slice rind (optional) 1 block Greek feta
1 cup flaked almonds, toasted
Handful of parsley, roughly chopped
1 tbsp. red wine vinegar
Pepper (to season)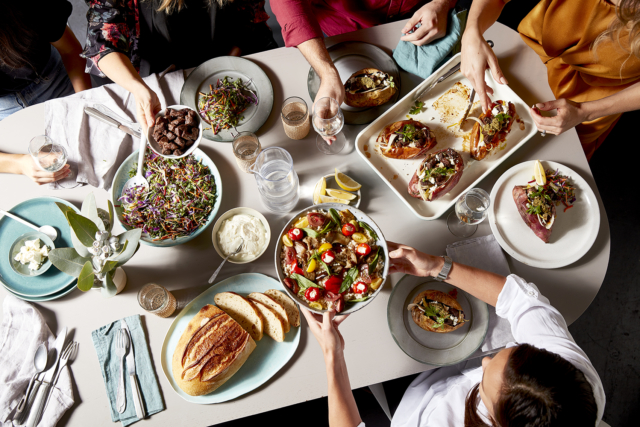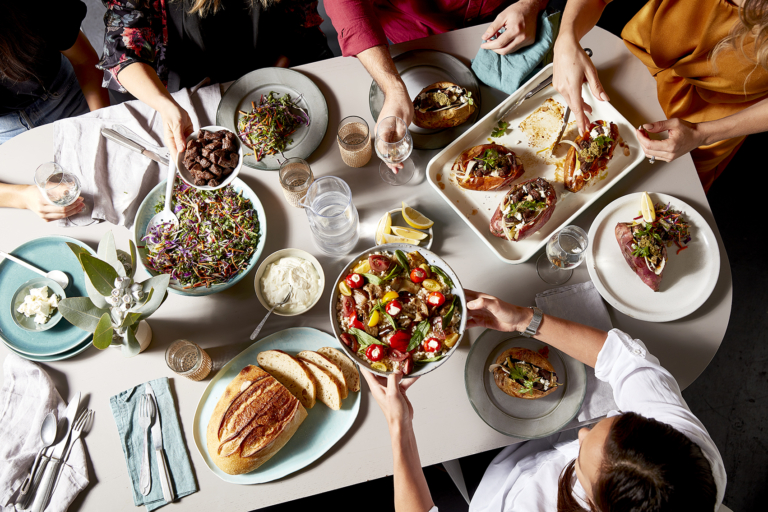 METHOD
Drizzle the sweet potatoes with oil and bake whole at 180°C for 45 minutes or until soft all the way through. Remove and set aside.
Place lamb steak cubes in a bowl along with the cinnamon, ground cardamom and a generous pinch of salt. Coat the lamb cubes well in the spices.
Pan-fry the lamb on medium/high until golden. Split into half quantities at a time if your pan is not big enough to ensure they fry without sautéing. Lightly dress the fennel with the olive oil and red wine vinegar.
To serve: Slice open the sweet potatoes and add the yogurt (optional). Top with the diced lamb, fennel and 1 tbsp. of the tapenade. Finish with preserved lemon, crumbled feta, almonds, fennel fronds, parsley, and pepper (to taste).
TIPS
Let your lamb steak cubes come to room temperature before cooking as this will allow them to cook more evenly.
An easy way to tell if the sweet potatoes are cooked all the way through is by piercing the side with a skewer.
If you feel like mixing it up, Hawaiian Sweet Potatoes (also known as purple yam's) can work well with this recipe.
You can top with cayenne pepper instead of regular pepper if you like spice.
When choosing spices to pair with lamb, think of what also works with your accompaniments. For example, cinnamon loves lamb and sweet potato.