This week's recipe is brought to you by nutritionist and Tassal ambassador Susie Burrell and it's both delicious and highly nutritious courtesy of the array of 'super' ingredients within. "The benefits of eating Tassal salmon regularly is more wide-ranging than most people realise. Fuelling my family with the right foods is a key part of my role as a mum and salmon is one of the most nutrient dense options out there. Rich in Omega-3 fats and high in protein, it contains vitamin D, Vitamin E and a range of B group vitamins and antioxidants too," says Susie.
Clearly packed full of nutritional goodness, salmon can also have positive effects on memory function as consumption of it has been shown to slow cognitive decline.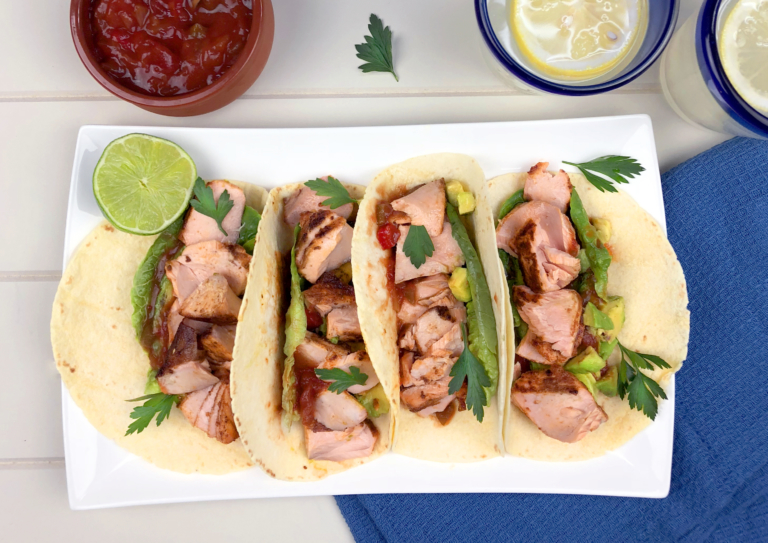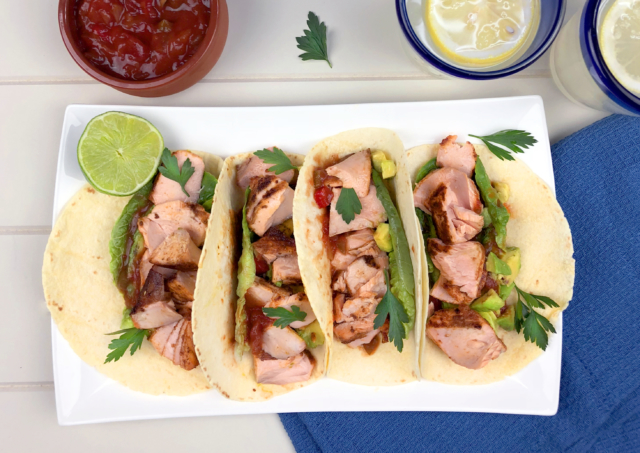 Serves 4
Ingredients
4 Tassal Fresh Tassie salmon fillets, skin-off
10 corn tortillas, warmed
2 cloves of garlic, crushed
1 tsp ground cumin powder
1 tsp ground coriander powder
½ tsp ground chilli powder
1 tsp smoked paprika
Pinch of salt
1 tsp pepper
1 tsp extra virgin olive oil
1 jar chunky tomato salsa
1 large avocado, deseeded, peeled and diced, to serve
Method
Place garlic, cumin, coriander, chilli powder, paprika, salt and pepper in a small bowl and combine.
Place each salmon portion into the spice mix, coating all four sides, and let sit for 15 minutes.
Heat oil in a non-stick fry-pan and cook the salmon fillets for approximately 10 minutes, turning once. Once cooked, gently flake salmon into a bowl.
Place a spoonful of chunky salsa and then avocado onto warmed tortillas. Add the salmon and enjoy!