This week's recipe comes from Maxwell & Williams. Maybe give meat-free Monday a go?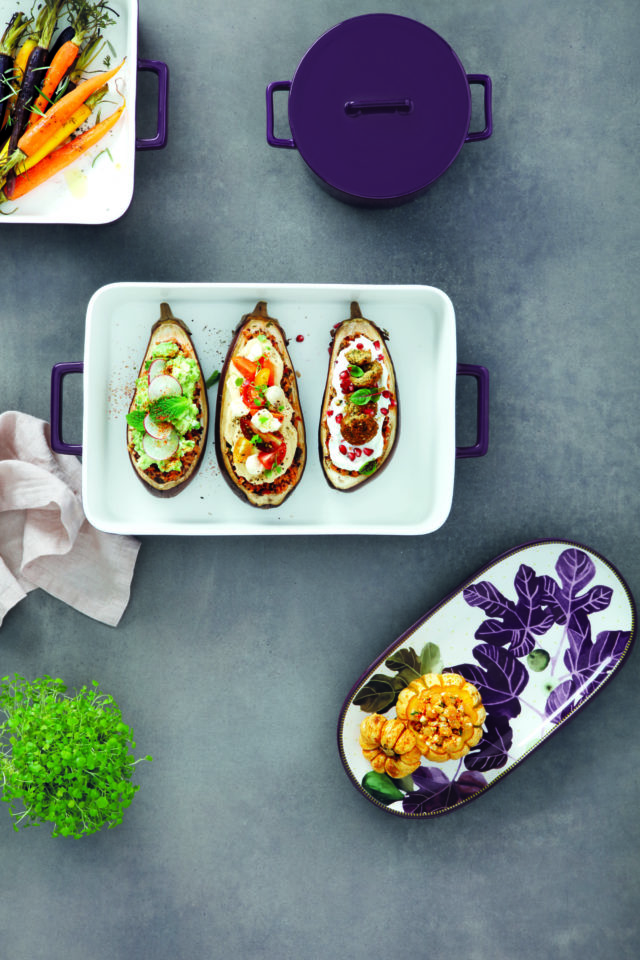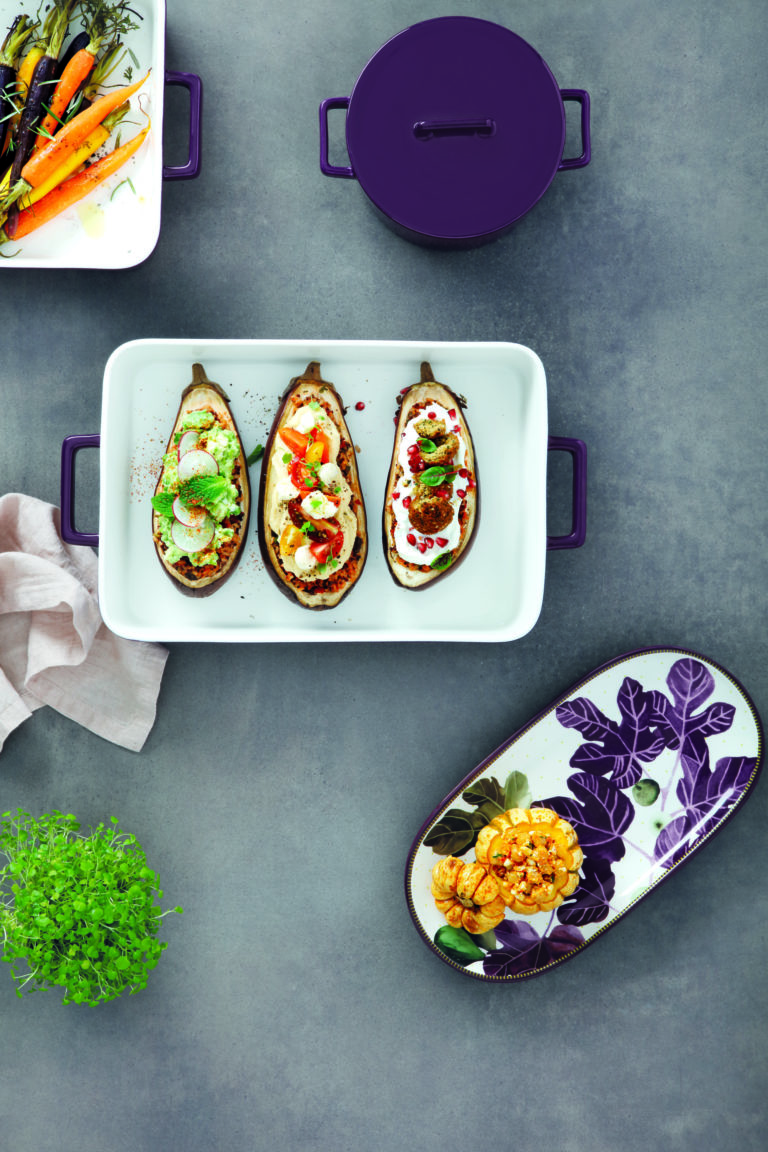 Ingredients
3 medium eggplants
1 1/2 cups (300g) mixed rice and quinoa, cooked
1 tin chopped tomatoes
1/4 cup fresh dill, coriander and parsley, chopped
1 tsp salt
1 tsp pepper
3 tbsp Greek yoghurt
1/4 tsp dried mint
1 small avocado
1/3 cup (40g) peas, mashed 1/4 cup (50g) fetta, crumbled 2 tbsp lemon juice
2 falafels, halved
1 tbsp pomegranate seeds
1 radish, finely sliced Sumac and mint, to garnish 3 tbsp hummus
6 cherry tomatoes, chopped 3 baby bocconcini, torn
Method
1. Pre-heat oven to 180°C (160°C fan-forced).
2. Cut lengthways to remove the top third of the eggplants and place cut side up into a baking tray. Using a dessert spoon, scoop out the flesh leaving a half centimetre intact around the eggplant.
3. Place excess flesh into a medium sized bowl and break up using the spoon. Add brown rice and quinoa, chopped tomatoes, mixed fresh herbs, salt and pepper. Stir to combine and transfer into eggplant shells.
4. Bake in oven for 40-45 minutes or until eggplant skin is tender.
5. In the meantime, combine Greek yogurt in a small bowl with the dried mint and set aside. In another small bowl mash avocado and stir through peas, fetta and lemon juice.
6. Remove eggplants from oven and allow to cool for 10 minutes.
7. Top one eggplant with minted yoghurt, falafels, pomegranate seeds and micro herbs. Spread avocado mixture over the second eggplant and top with radishes, sumac and fresh mint. Dress the final eggplant with hummus, cherry tomatoes, bocconcini and micro herbs. Serve immediately.
Go straight from oven to table with Maxwell & Williams' Epicurious range.